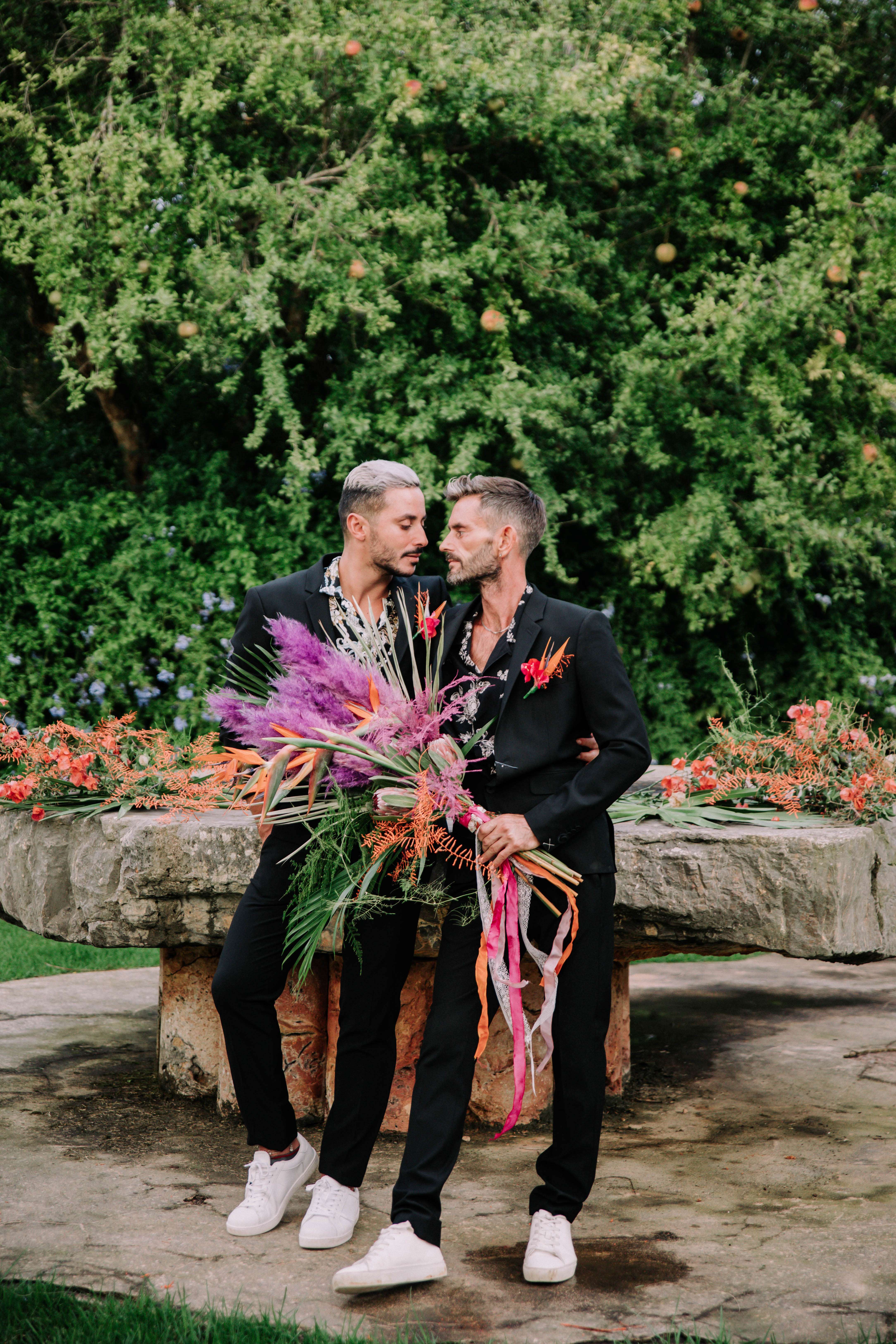 Finding a way to infuse your wedding with cool and individual ideas is something that can bring pure joy, but it can cause a lot of stress too. Cake designer and all-round creative gal Autumn Rabbitts is here to bring you some tips for being creative on your wedding day when it doesn't come naturally to you.
I see myself as incredibly creative, I'm always full of ideas, but sometimes I struggle making them a reality. As a designer, I have spent years (and a shit-ton of money!) learning how to do what I do. I have also learnt that everyone struggles with this sometimes, no matter how well trained they might be. Getting the ideas out of your head and into tangible actions can be really difficult. The following processes should help if you have lots of ideas for your wedding but you're not sure how to bring them together to create the vibe you want.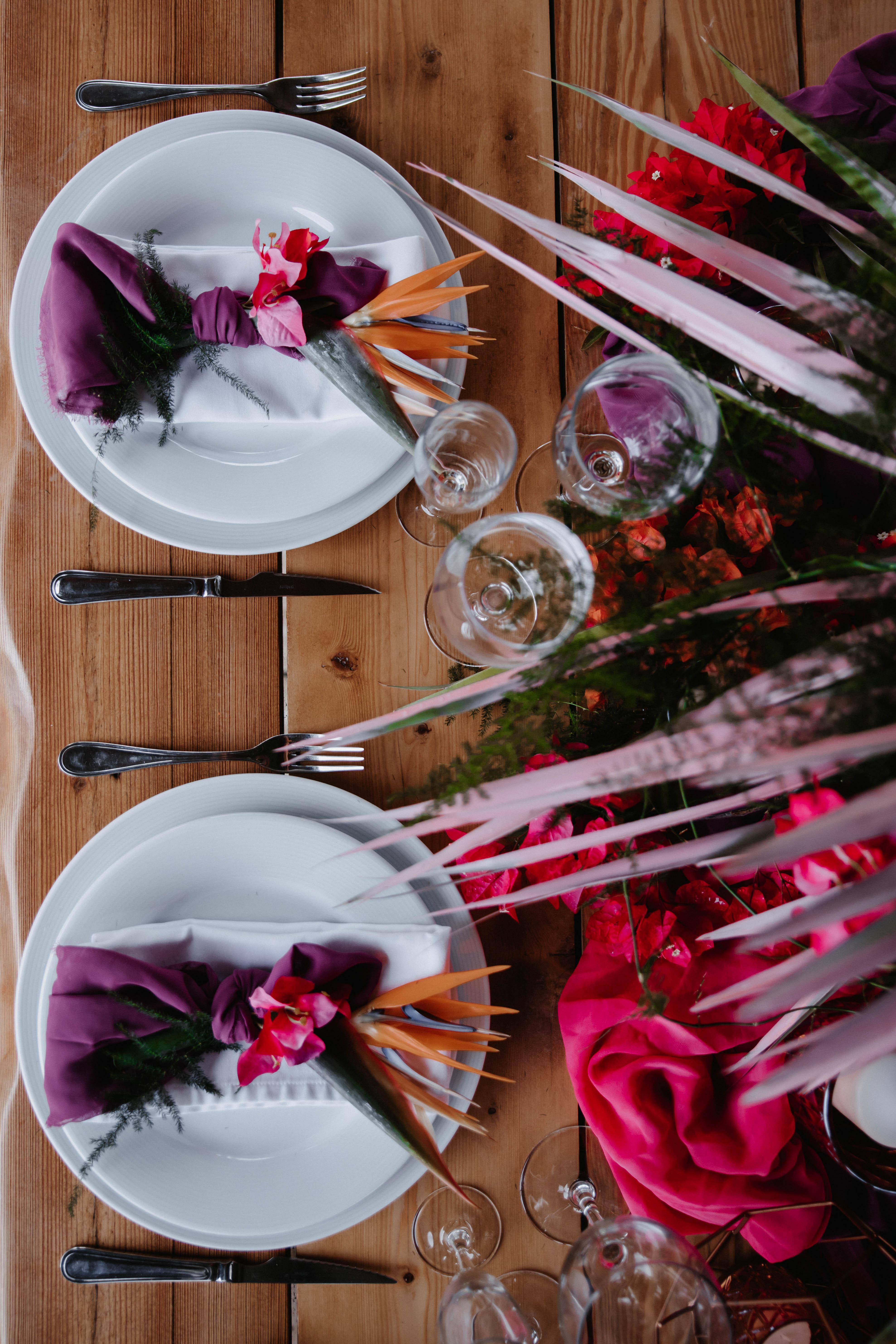 Research, Research, Research
The aim is to get your mind thinking about things visually. I would suggest faking it till you make it – you are now Picasso! Create a Pinterest board or scrapbook with colours, tones and textures you like. You could include foods, dresses or florals – anything that floats your boat!
I suggest Pinterest to help you organise all of your ideas because it is something I would have killed for as a bride-to-be! Use it to organise your thoughts and ideas. Start with boards for everything you love and then step back and see if there is an overall feel that you might have subconsciously gravitated towards. Then create one 'master' board with your favourite parts to work from.
For instance, everything I ever pin seems to be pink, green, shiny (I am a magpie in a human costume!) and is always based in something to do with the natural forms of nature. If I was creating my wedding theme from scratch, this is where I would start.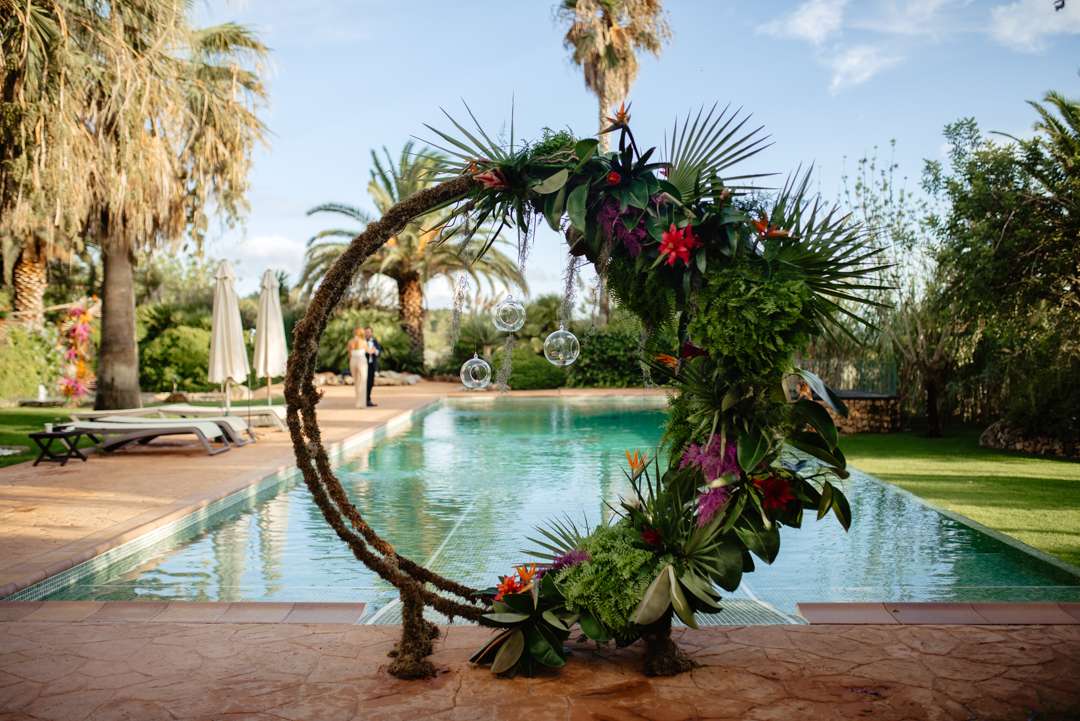 Continue reading