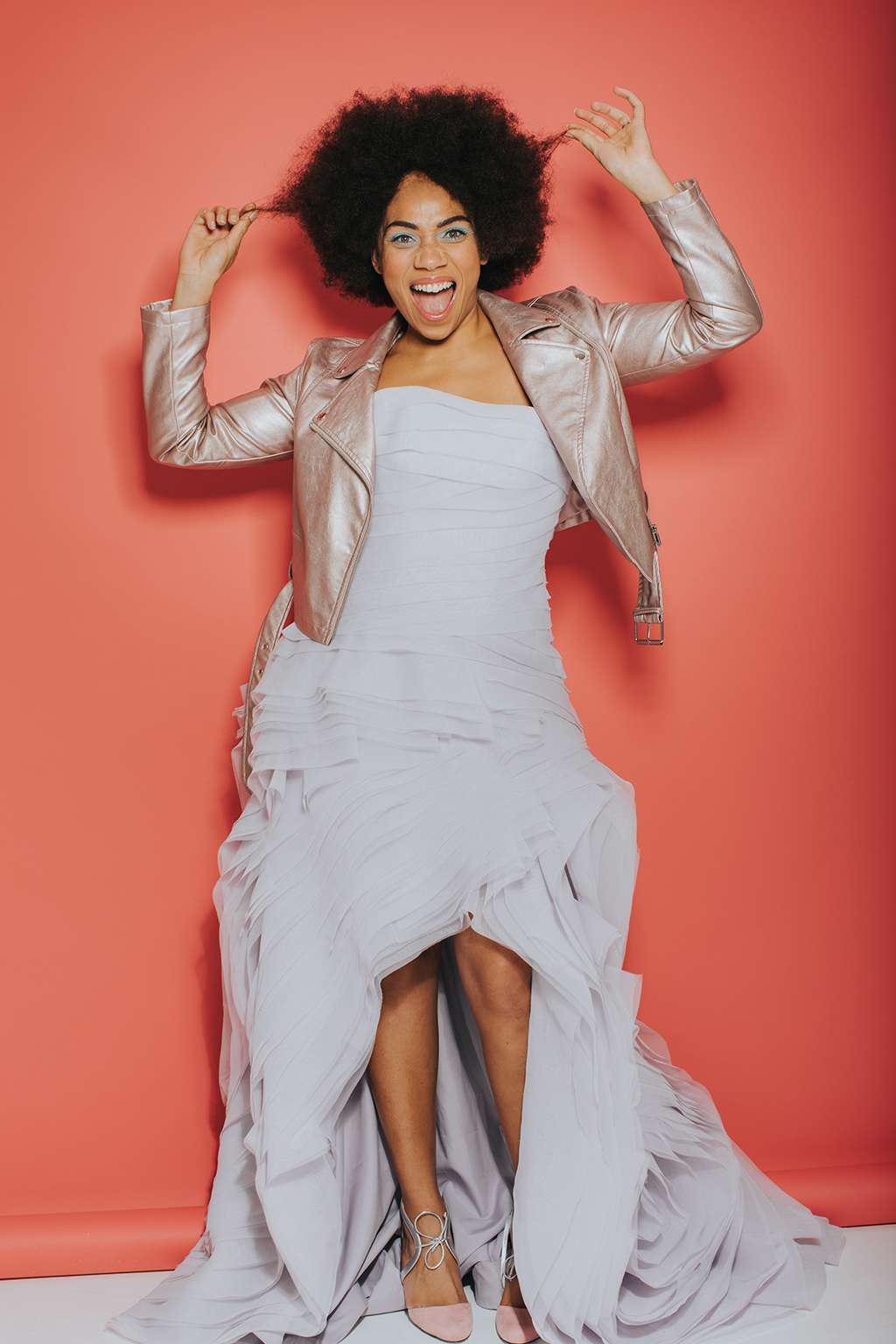 Content creator Natalie Lee of Style Me Sunday was diagnosed with alopecia in 2016, a condition that effects 1 in every 500 people in the UK. Keep reading if you're experiencing the same issue and are worried about it affecting your confidence on your wedding day, and beyond.
In May 2016 I walked out of the dermatologist's office having just been told that the hair follicles were dead and there's no hope of them growing back. Apparently, people of African/ Caribbean decent have less hair shafts than Caucasians meaning they are much more susceptible to hair loss. I didn't know this before I'd started to lose mine. I came out of his office and I cried in the street as people walked past me. I was on the own, having dropped the kids off at school earlier and had almost skipped along to my appointment after being referred by my GP a couple of weeks prior. I was feeling positive, hopeful even, that I'd get some answers and be able to take a load of vitamins and my hair would slowly start growing back like I heard had happened to friends of mine. After all, I'm otherwise healthy, never had any hair loss issues before and had never known anyone in my family with alopecia so I was pretty confident it could be easily fixed.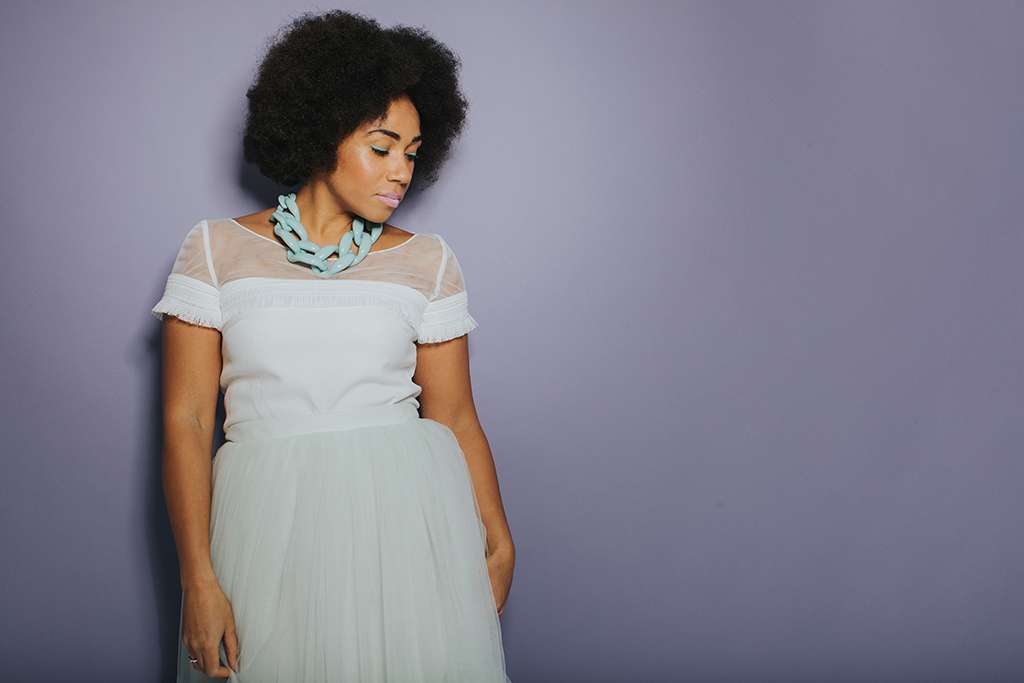 The doctor told me it was traction alopecia due to damaging hair techniques – pulling my hair back into ponytails, tight braids, chemically straightening it, hair extensions (which I personally haven't done) and many other hair practices particularly prevalent in black hairdressing but used by people of all races and hair textures. Stress also doesn't help. My eldest daughter had been diagnosed with a rare genetic condition and she was losing her sight, we were having a particularly difficult time with her school at time.
After that first appointment I got another diagnosis from Dr Sharon Wong, founder of Get Ahead of Hair Loss. I have something called Frontal Fibrosing Alopecia. It's a type of scarring hair loss that affects the hair margin at the front of the scalp, mine is getting further and further back – it will never grow. The cause is unknown.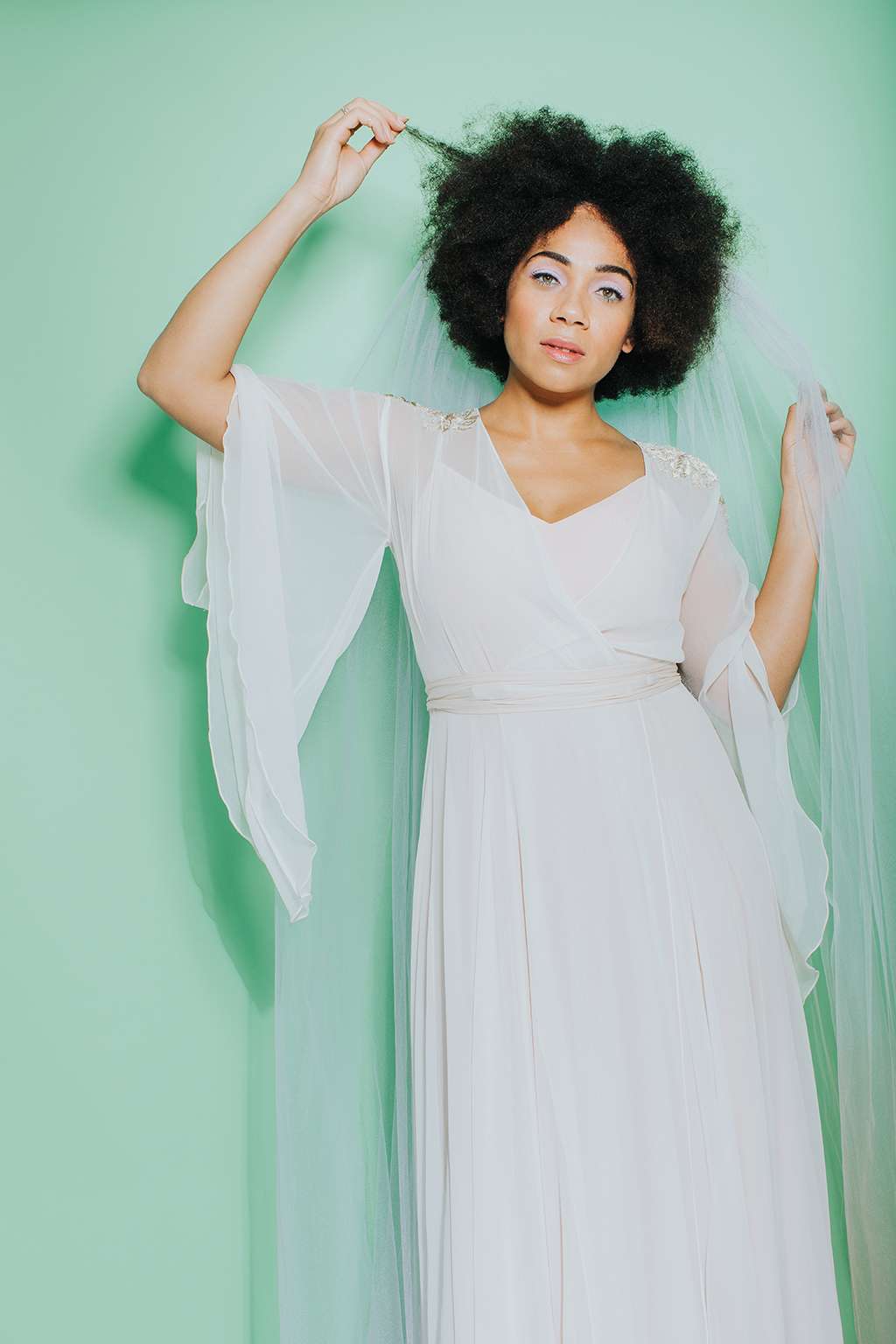 A friend of mine started to pull out clumps of own hair, especially when brushing or washing her hair whilst she was planning her wedding. Apparently, it's not uncommon but she was devastated. Wedding planning can be stressful, especially if we've put a huge amount of pressure on ourselves. Generally though, female pattern hair loss is incredibly common, yet it's still not spoken about enough.
If you've noticed bald patches or your hairline seems to be receding and you are planning your wedding (or even if you're not) then I wanted to use this piece to share some advice that may make the process a little easier, or at least make you feel less alone. I mean, who talks about brides having alopecia? No one!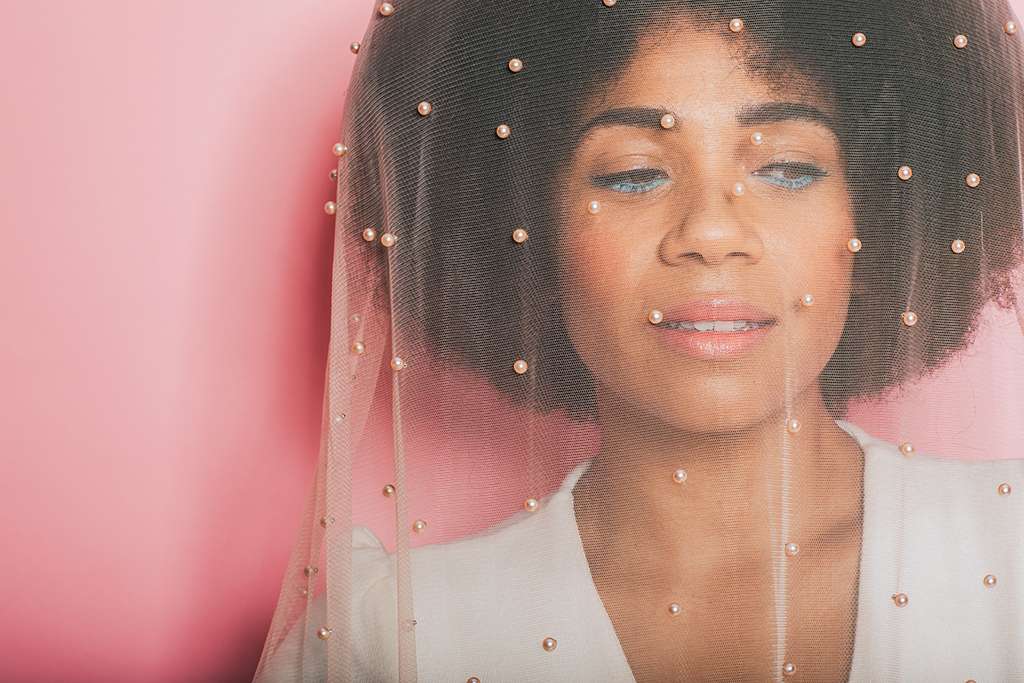 The term alopecia may sound scary but it's just the technical name for hair loss. It doesn't allude to the cause or the type of hair loss experienced. My experience of losing my hair is probably more extreme than the majority but not as significant as total hair loss and because I have afro hair, I can hide it fairly easily.
So, what can you do if you are experiencing hair loss?
See a professional straight away
There are many different reasons for alopecia and a variety of treatments depending on what type of hair loss you have.
It's possible that you can halt its progress and get it to regrow completely depending on the type of alopecia you have. If you're not satisfied with your diagnosis or treatment, seek the advice of an expert in the field of hair loss.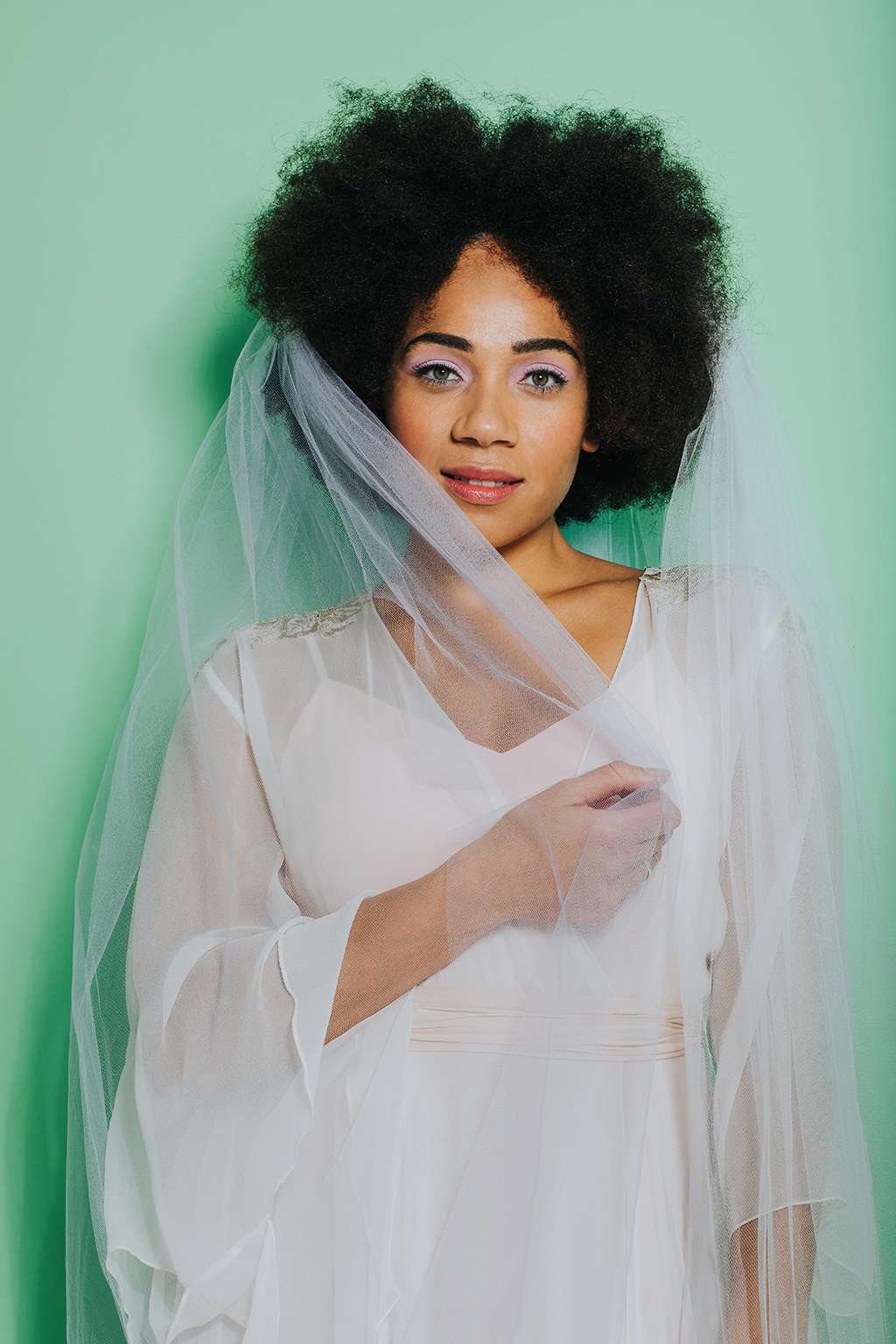 Think about the hair style and hair practises you are using
Don't pull your hair back tightly and be extremely careful with putting harsh chemicals in your hair. Really try to look after your hair and limit damaging techniques like hair extensions.
Eat a good healthy, balanced diet
Protein, vitamin B12, Vitamin D, Vitamin A and iron are important for healthy hair and to promote growth. I've tried everything from drinking Aloe Vera gel daily, to adding collagen powder to my drinks, to every single kind of hair loss shampoo, lotion and potion going. I've massaged my scalp with various oils and used Regain (which is found in most chemists). However, because the type of alopecia I have, none of these have worked for me, but other types may be more receptive to topical treatments.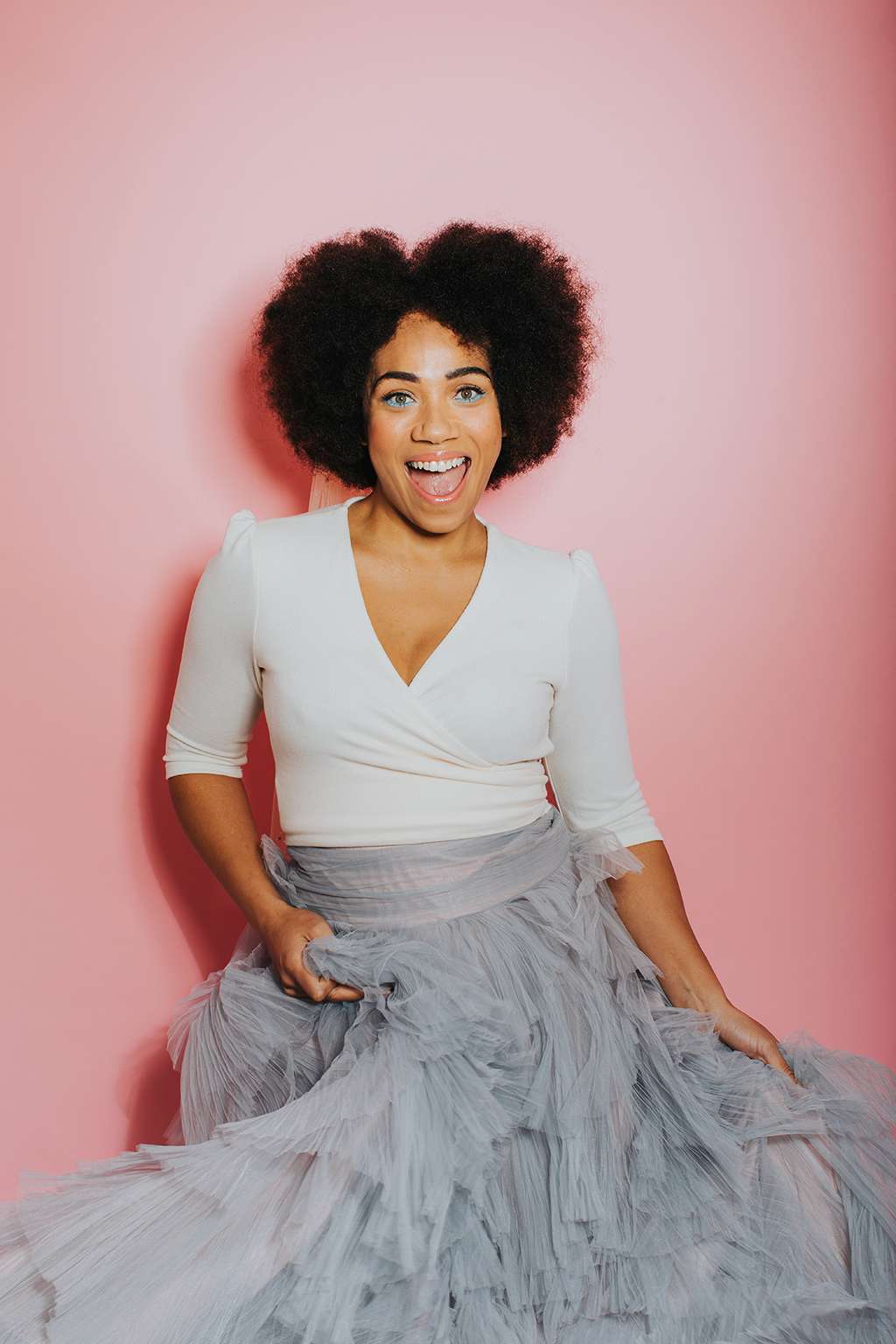 Cover up techniques
You could try root touch up/ coloured sprays in the same colour as your hair to disguise thinning or bald spots. Wigs have also come a long way; people now use them even if they don't have an issue with their hair. The variety and quality are outstanding.
Brave the shave
There are many examples of incredible humans with bald heads who look absolutely amazing. If I was getting married tomorrow, I would seriously think about doing this.
Alternative treatments
There are lots of expensive treatments out there like Platelet-rich plasma, laser therapy and hair transplants – but remember these take a lot of planning and can take years before they have the desired effect.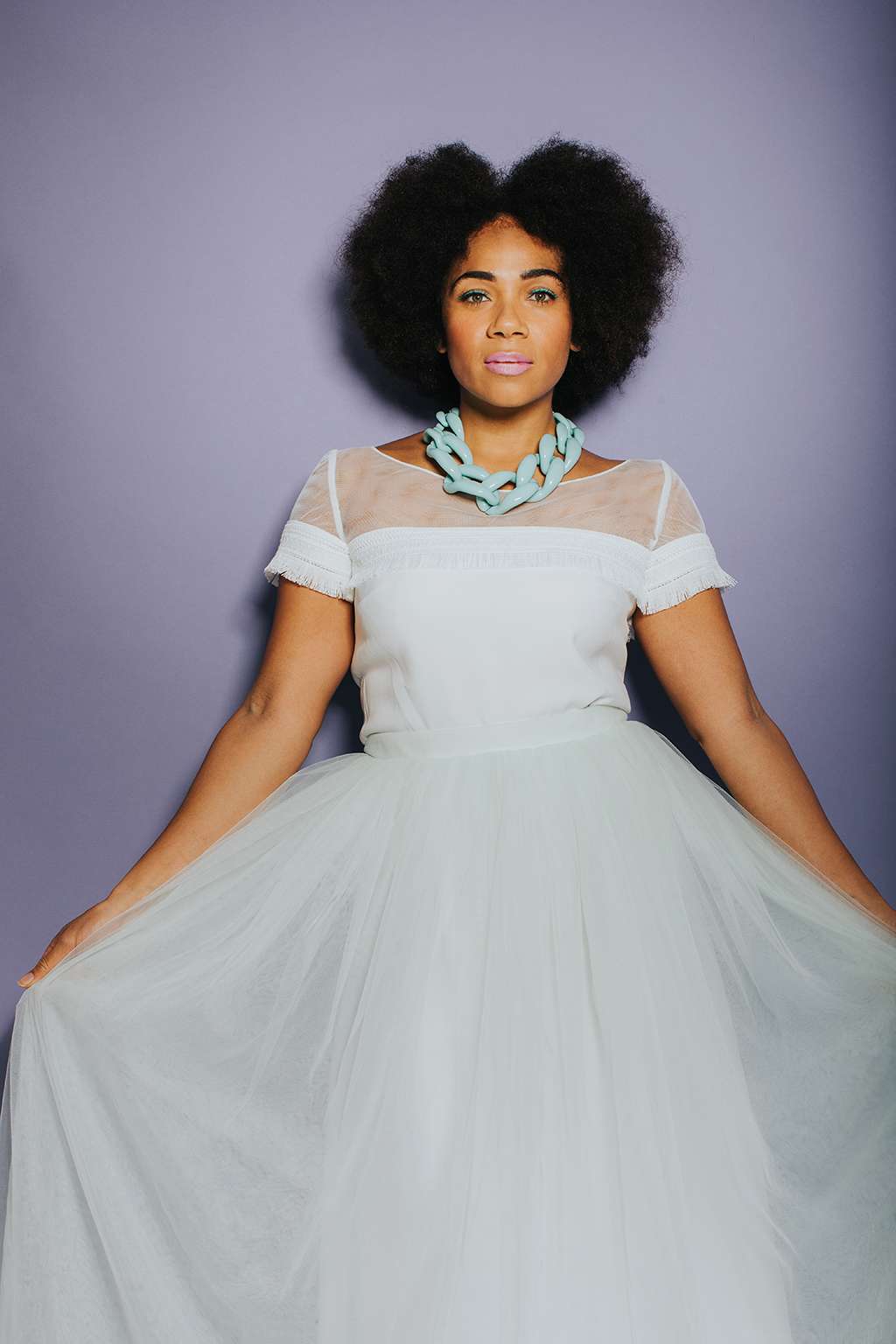 Get some support
There are many wonderful bald babes to follow on social media:
@girlswillbeboys_
@christalafletcher
@yassayassayassa
@baldmothertucker
@alopecia.gal
@ellessechar
@didudietho
@stylemesunday (that's me!)
There are also a variety of groups where you can share your experiences and seek help – you do not have to suffer in silence. Find the app Ally Alopecia for a support network, and alopeciaonline.org.uk and healthunlocked.com/alopeciauk are also good places to start.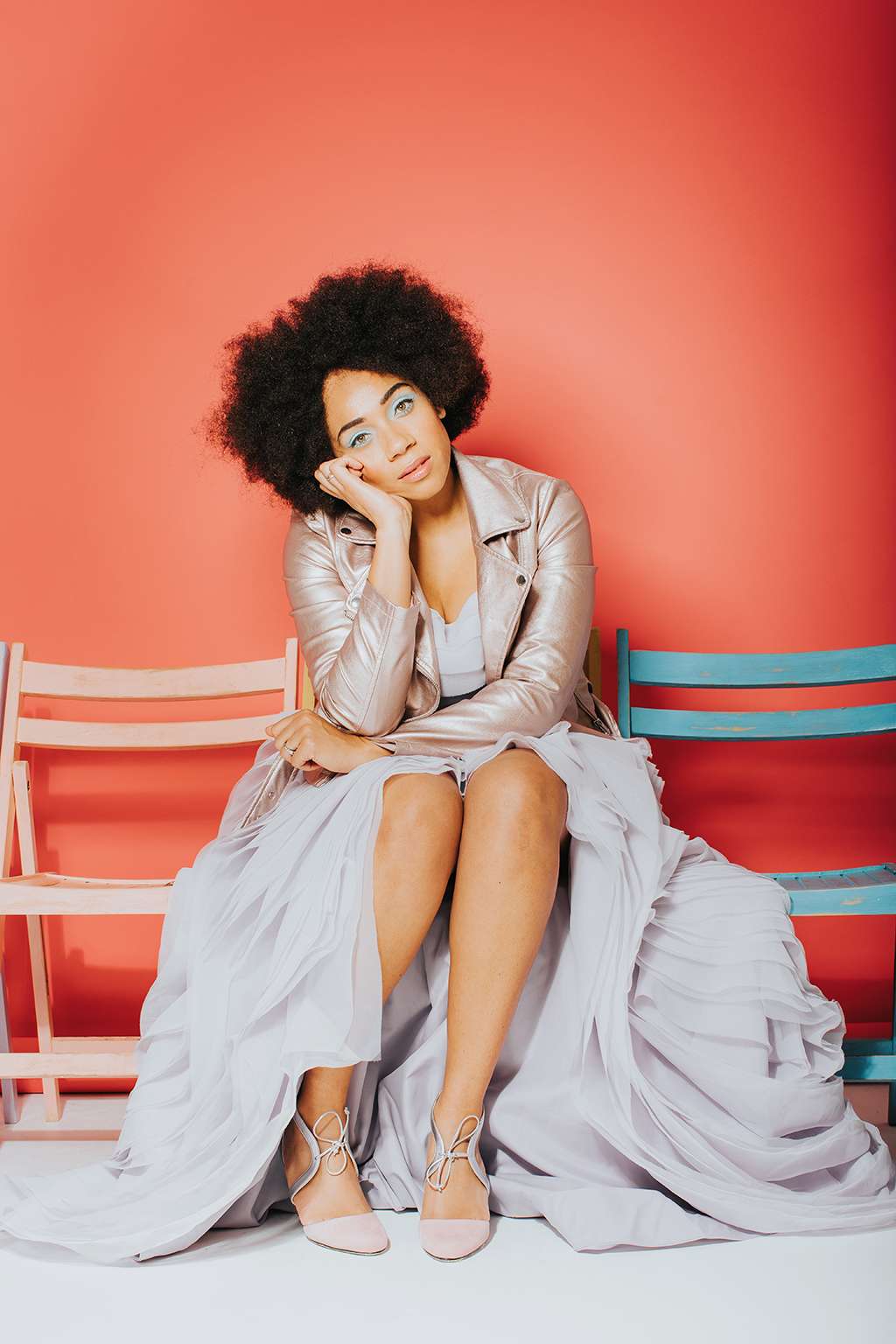 Whether you have big hair, thin hair, straight hair, curly hair, green hair or no hair – you are not your hair and your partner will love you for soul. However you decide present yourself on your wedding day, your partner will think you're the most beautiful person in the whole world. Enjoy your day and don't let anything take away from the fact that you are marrying your soulmate and you are one bad ass motherfucker. Have the most wonderful day!
ABOUT NATALIE
Natalie Lee started her fashion blog, Style Me Sunday, in 2012 during her second pregnancy. She is a vehement promoter of body confidence which culminated in her collaborating with Dove for her Warrior Woman Project. Since then her work has expanded into podcaster (The Everything Project), speaker, writer and more recently her incredibly empowering event, Feeling Myself, which she founded with her best friend and professional dancer @danceboxoffical. Find her on Instagram @stylemesunday.
This article was original featured in a previous issue of Rock n Roll Bride magazine. Issue 36 is currently on sale, or you can subscribe here.