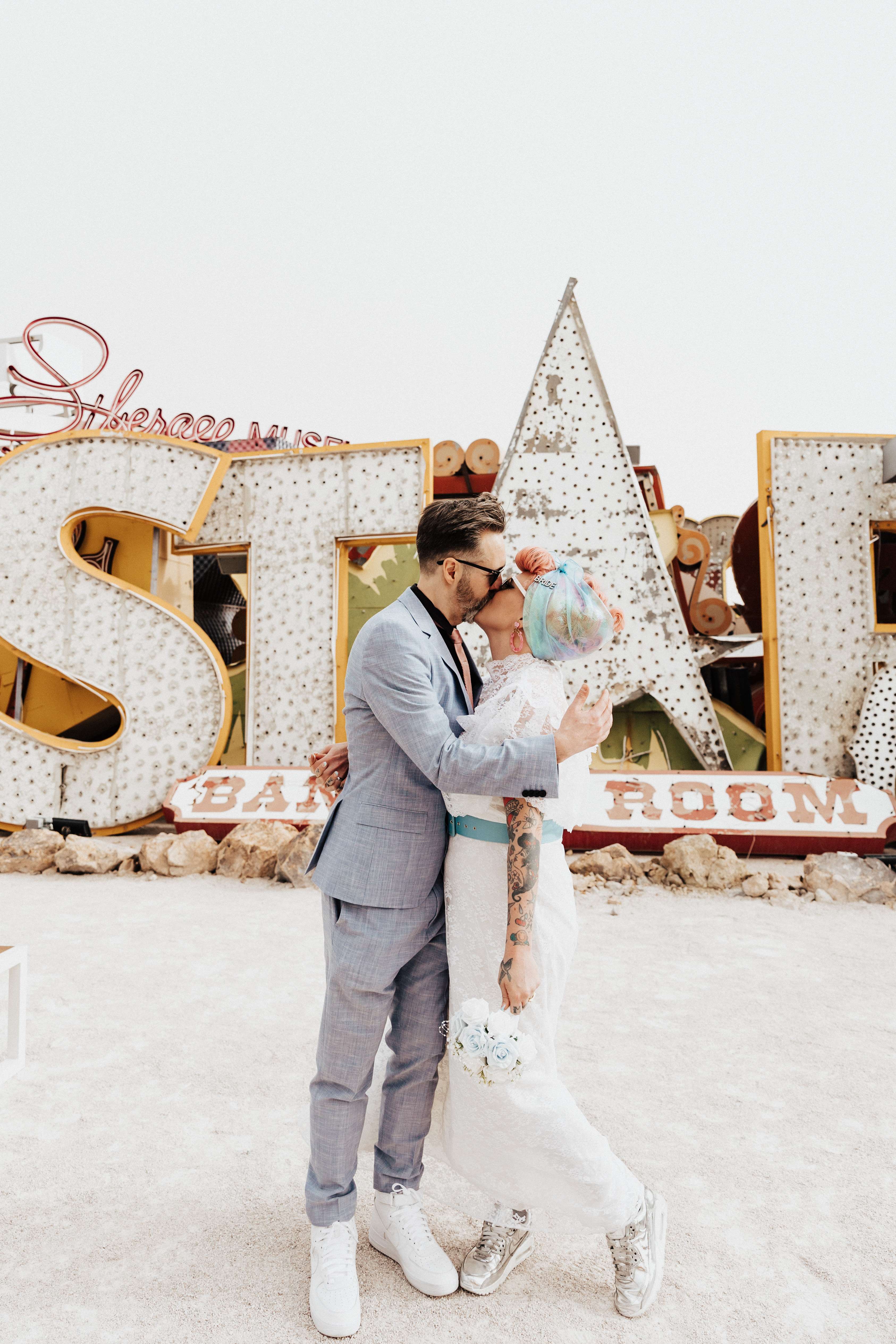 When Rhiannon and Rory decided to elope in Vegas, they couldn't really decide which ceremony option to go for – the Neon Museum, a classic chapel, a walking drive-in window or one at a vintage car show… so they did all four!
"Vegas was the inspiration in itself I think!" the bride told us. "We've both been to Vegas a few times separately, but this was our first visit together. Our legal ceremony was the first one, at the Neon Museum, officiated by Peachy Keen Unions (the other three were technically vow renewals). Berlynn was brilliant, and really matched our vibe. Her words were heartfelt and authentic, and we had space to both read our own vows. We'd written them on Las Vegas postcards the day before. It was windy and completely overcast, but in many ways it just added to the drama! We had no guests, just our photographer Erin Roberts, and the museum staff. They were incredibly warm and really helped to calm my nerves."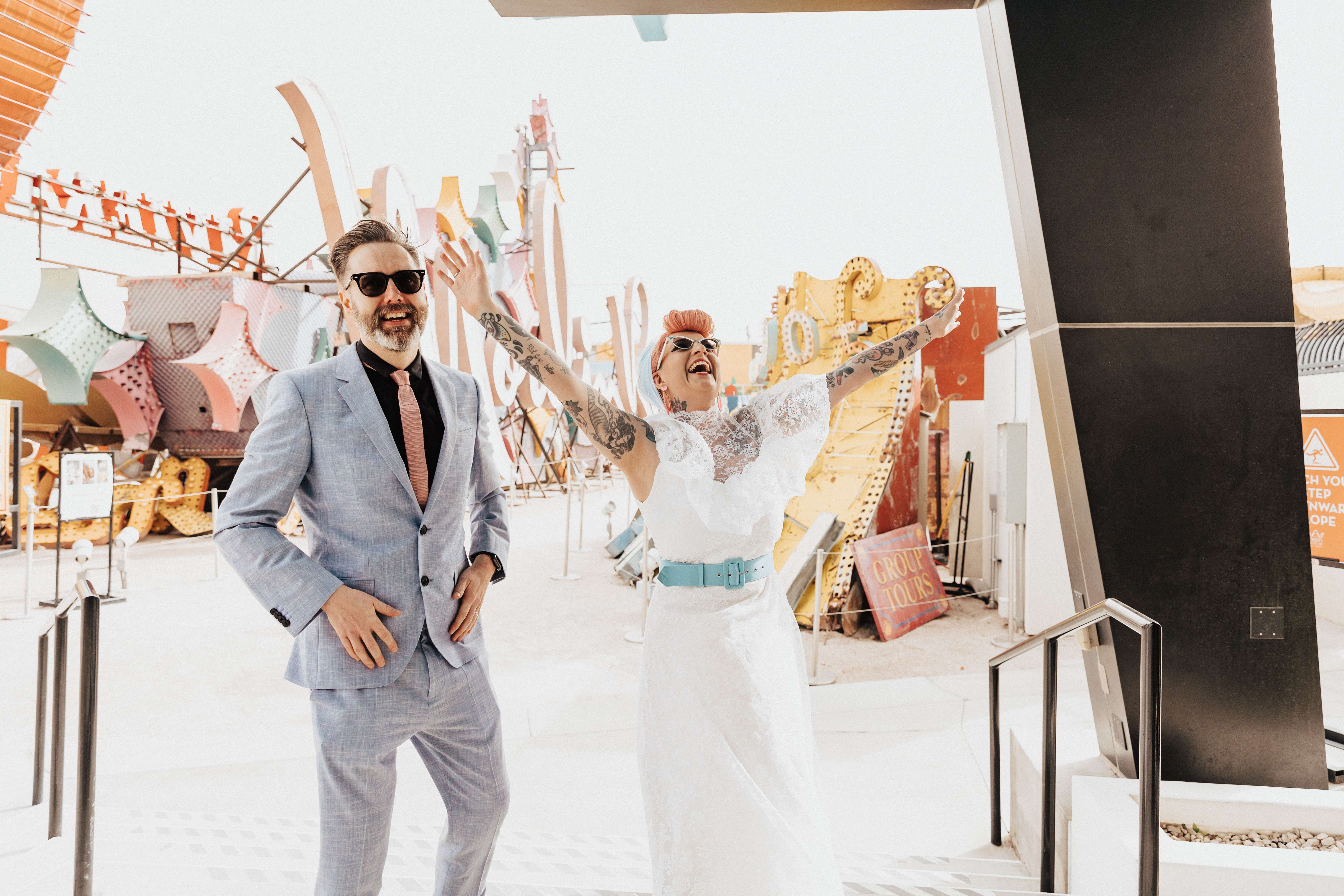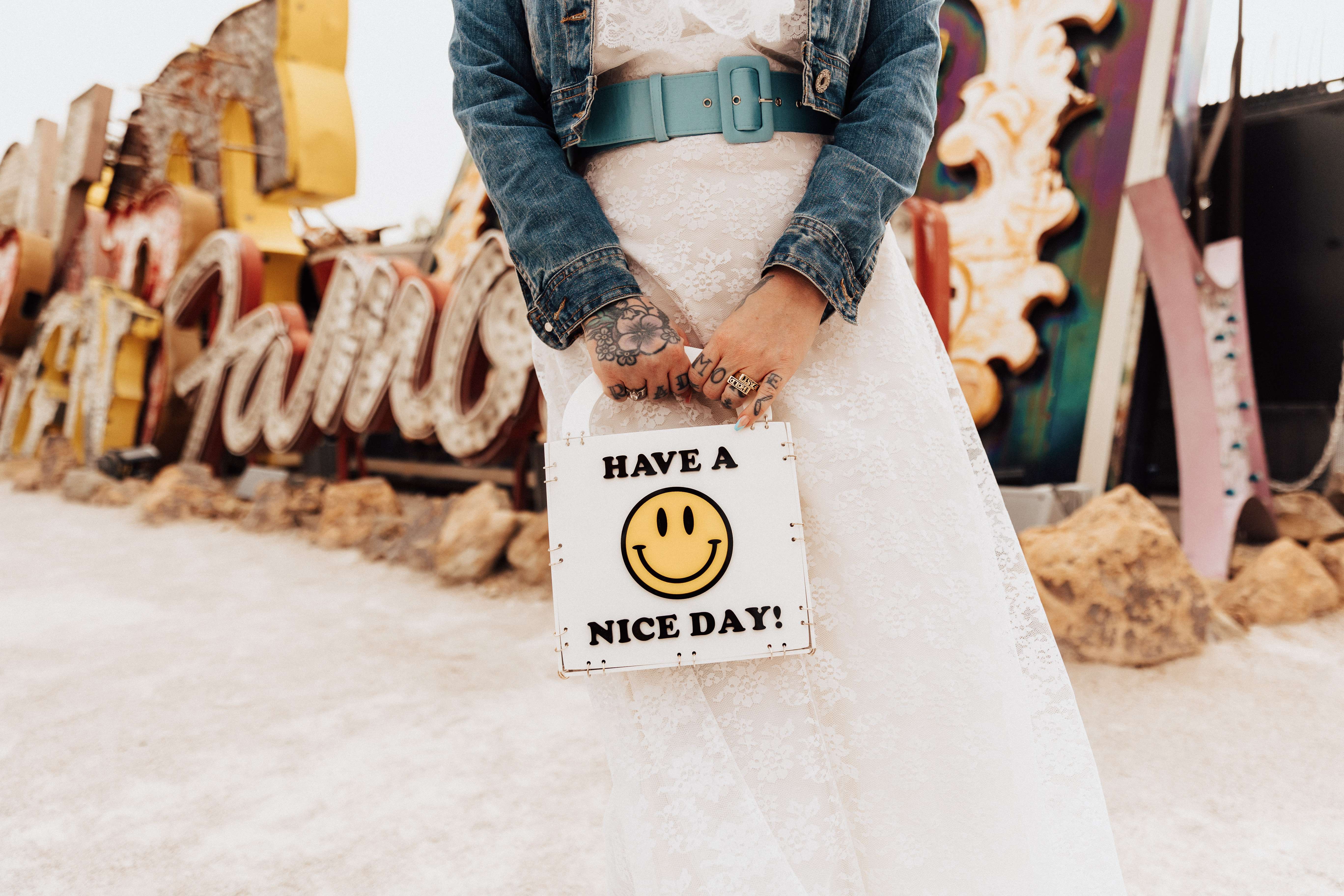 After the ceremony and some photos, they hopped in a taxi to The Golden Tiki, a fabulous Tiki bar in Vegas followed by The Peppermill, an originally authentic 1970s neon restaurant.
Two days later, they were ready to do it all again, this time at A Little White Chapel, where you can get married while sat in a pink Cadillac. Their photographer for this day was Ashley Marie Myers. "She brought with her such a wonderful calm yet excited energy", Rhiannon told us. "It was just what we needed, as a couple, ironically not keen on posing for pictures. I'd been worried/curious as to whether the vows would feel 'the same', or somehow silly, but the ceremony felt just as serious as the first one. We loved the minister's words, and didn't at all begrudge the awkward envelope you get handed at Vegas weddings to put your $60 dollar tip in."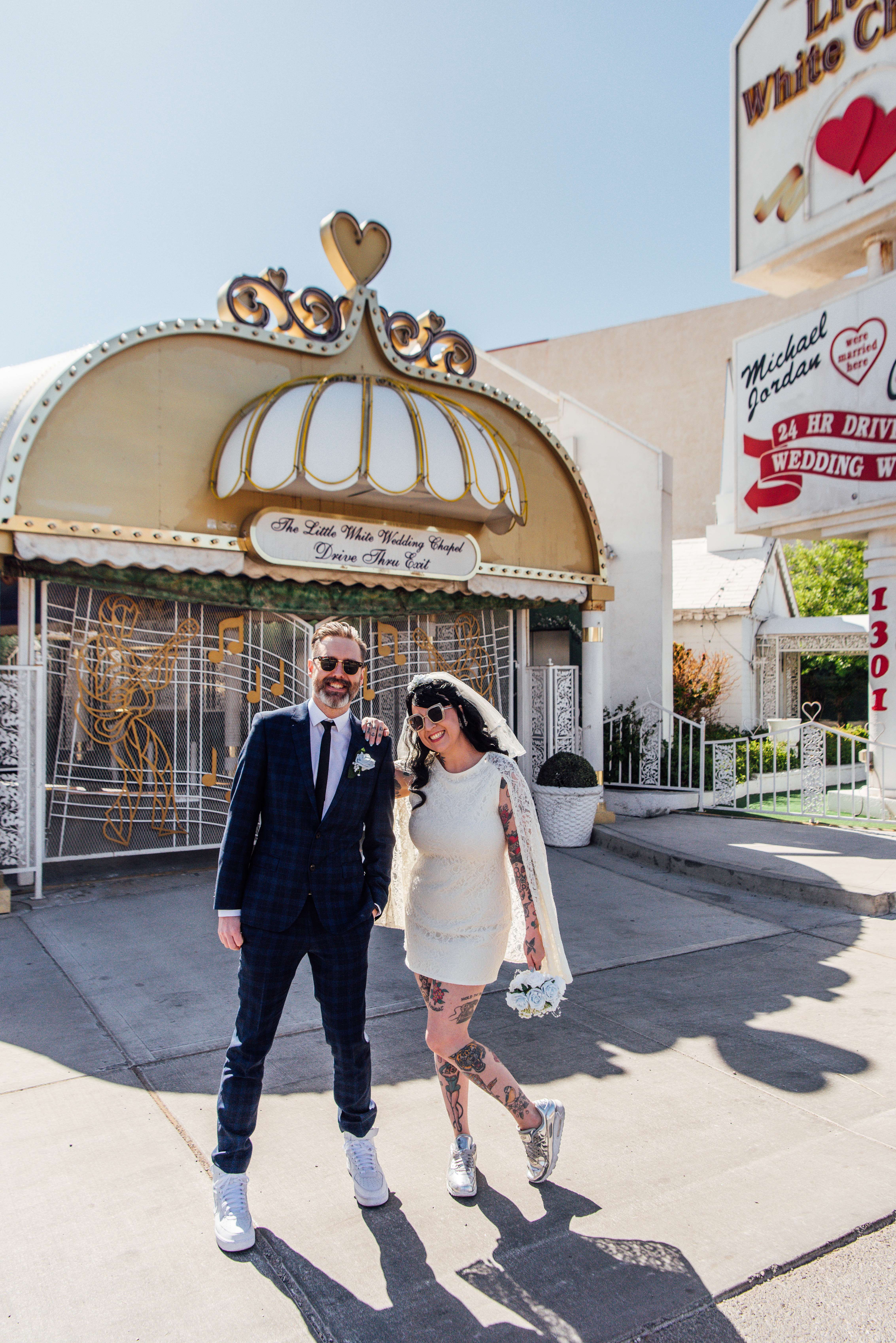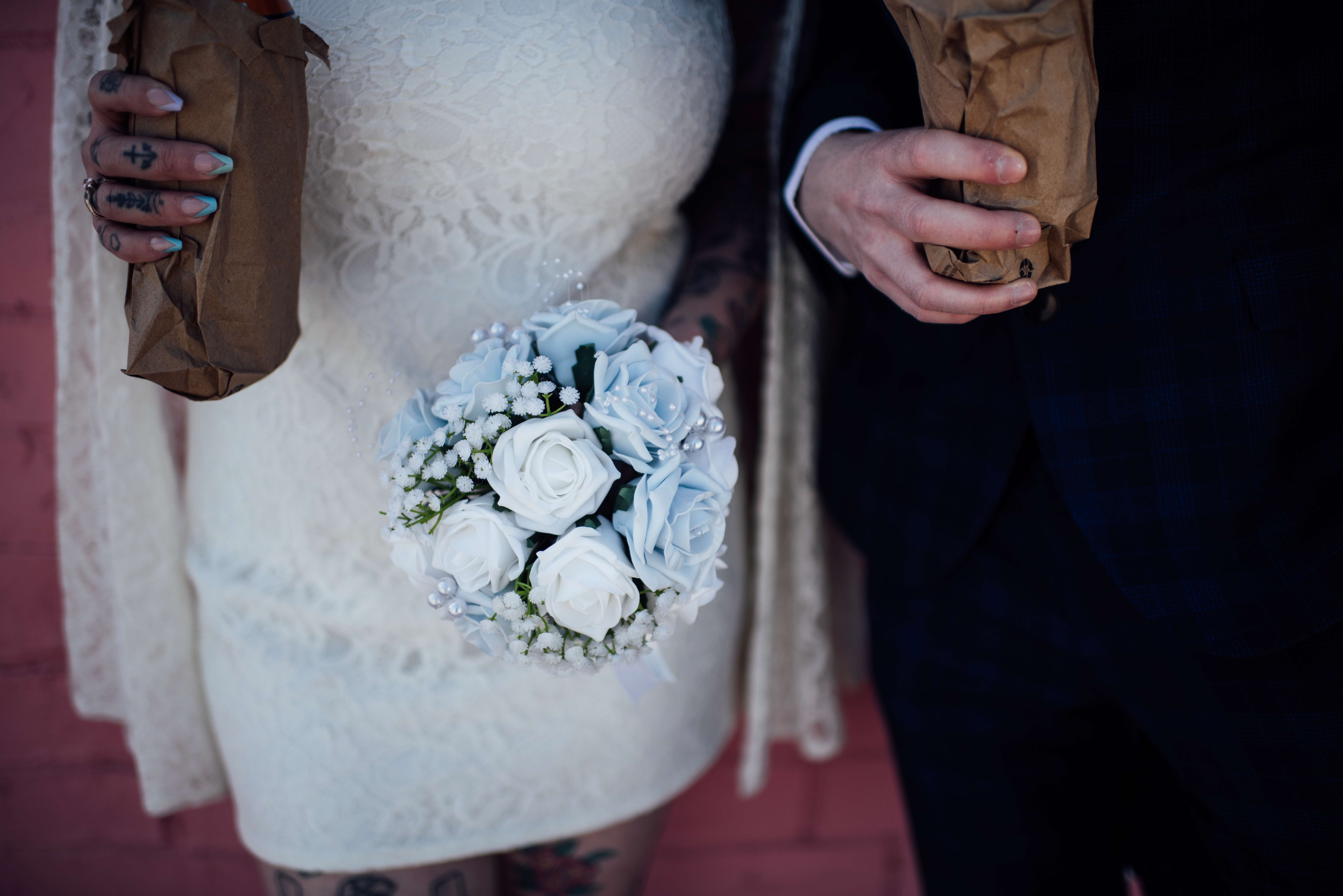 Continue reading