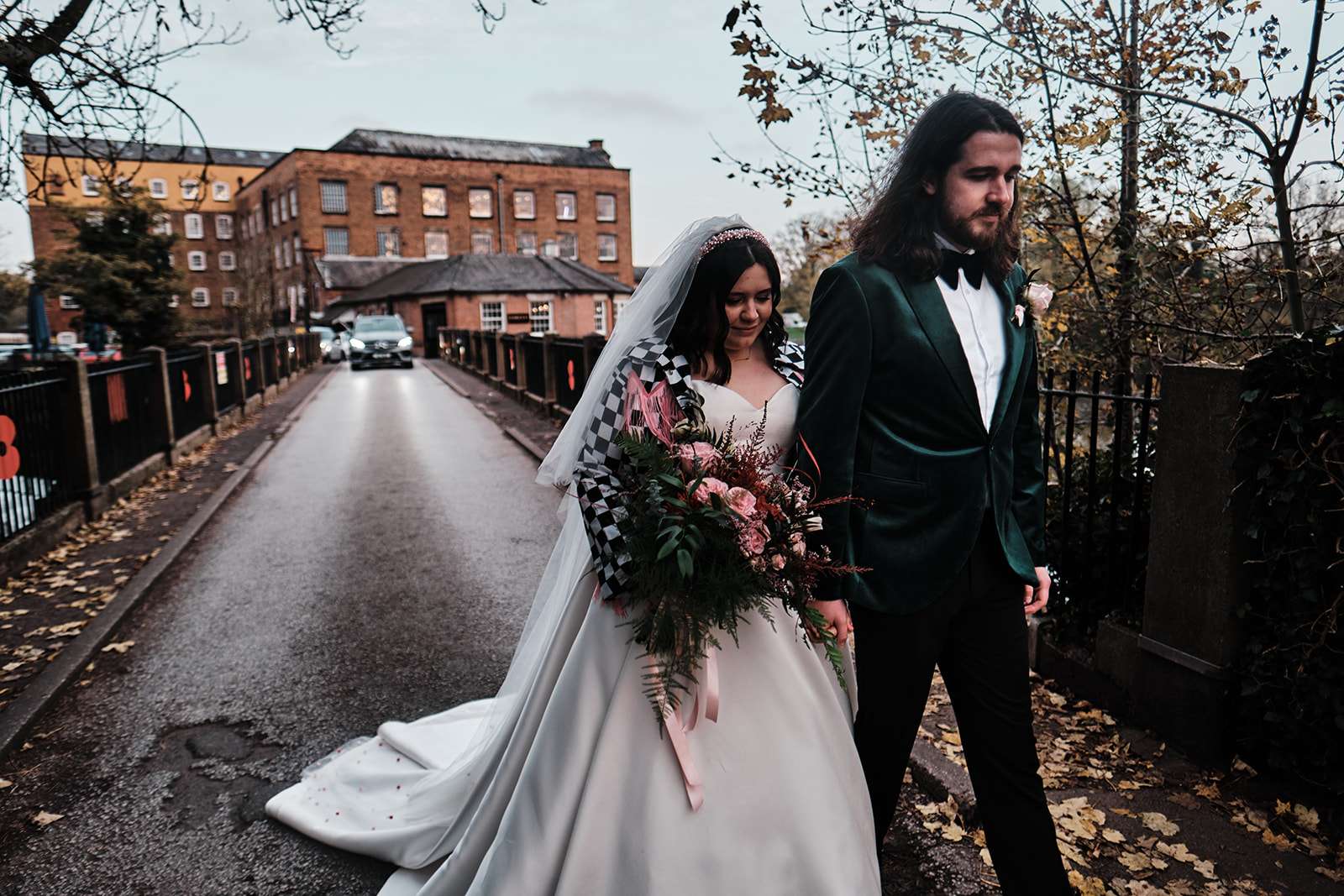 Meeting at a house party at the age of 16, Jordan and Chelsea celebrated their tenth anniversary just a few months before they got married. They wanted to be themselves as much as possible at their wedding, so filled their venue with everything they loved, from the bright pink flowers to the neon signs and vintage vases, and just went with a totally relaxed day.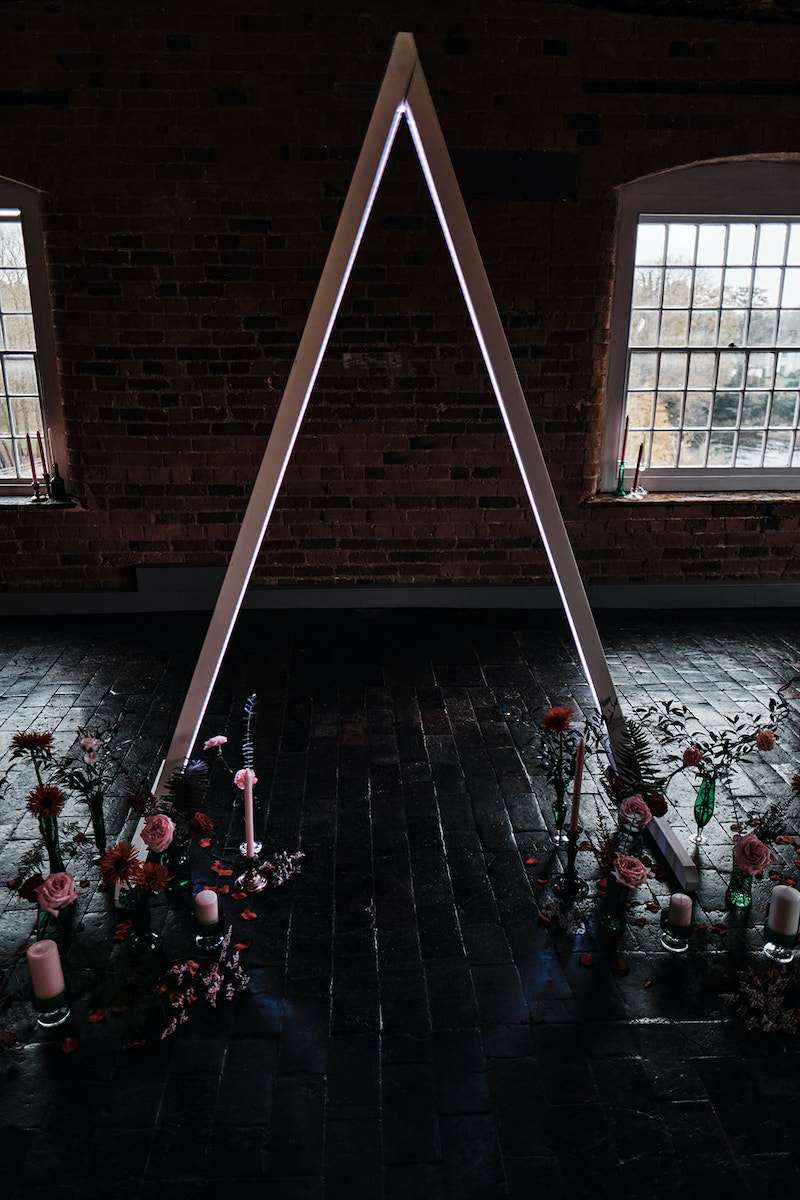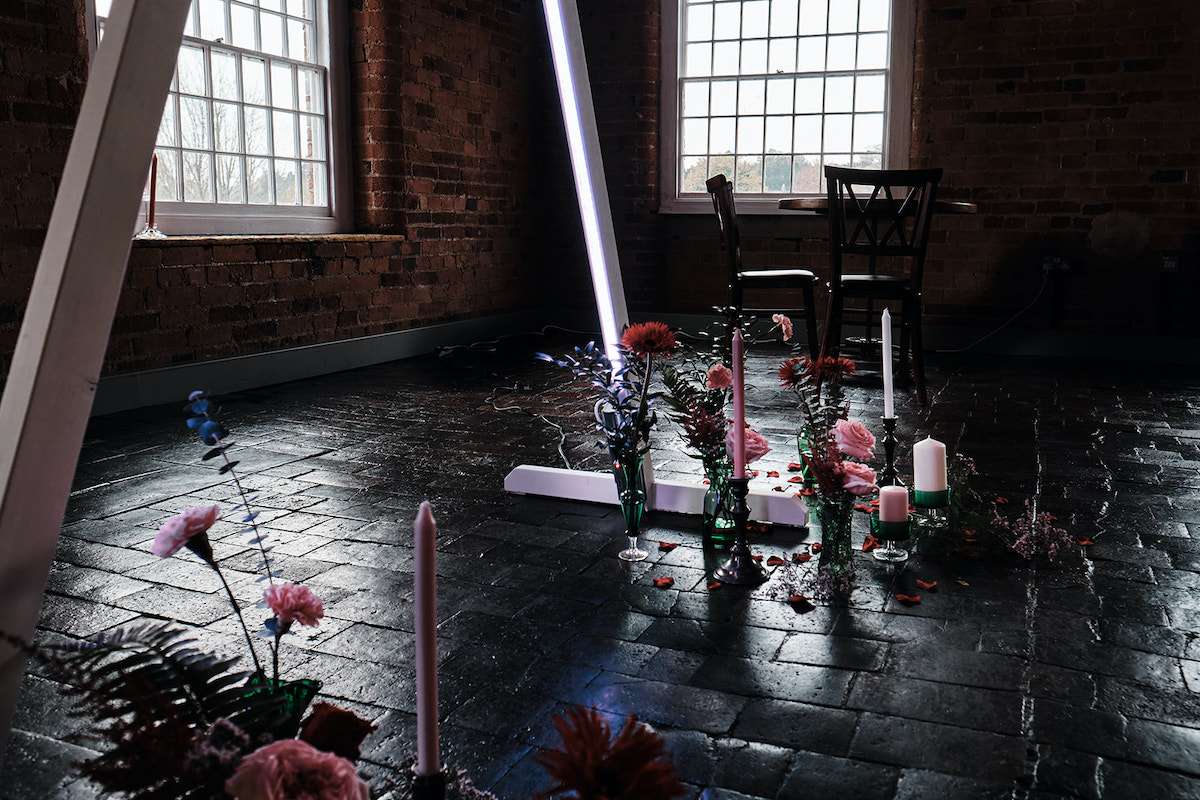 "It's so easy to get sucked in by all the perfect pictures on Insta and Pinterest so we tried very hard to be inspired but make sure we were doing what we wanted to, not what we thought we should. It really was all about us and our personalities, from the way we dressed, to the food and the arcade machines. We just kind of did what we liked and hoped others would enjoy it too!"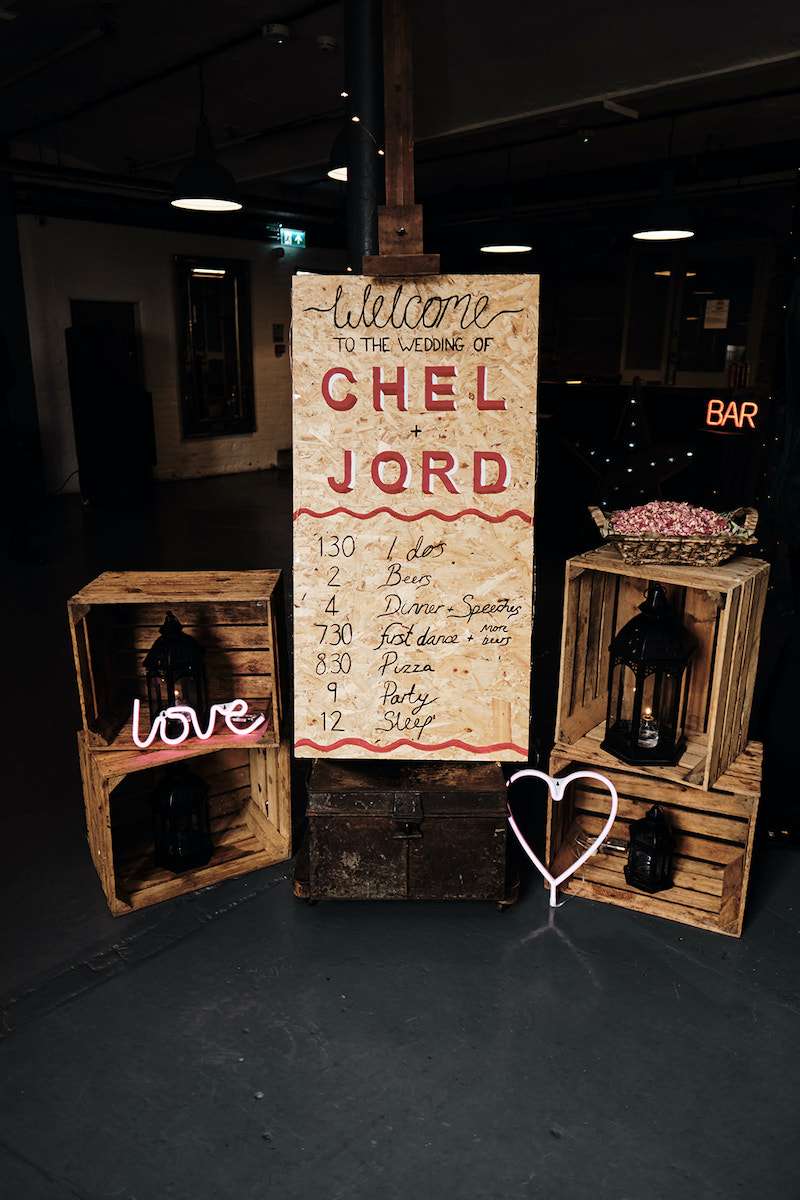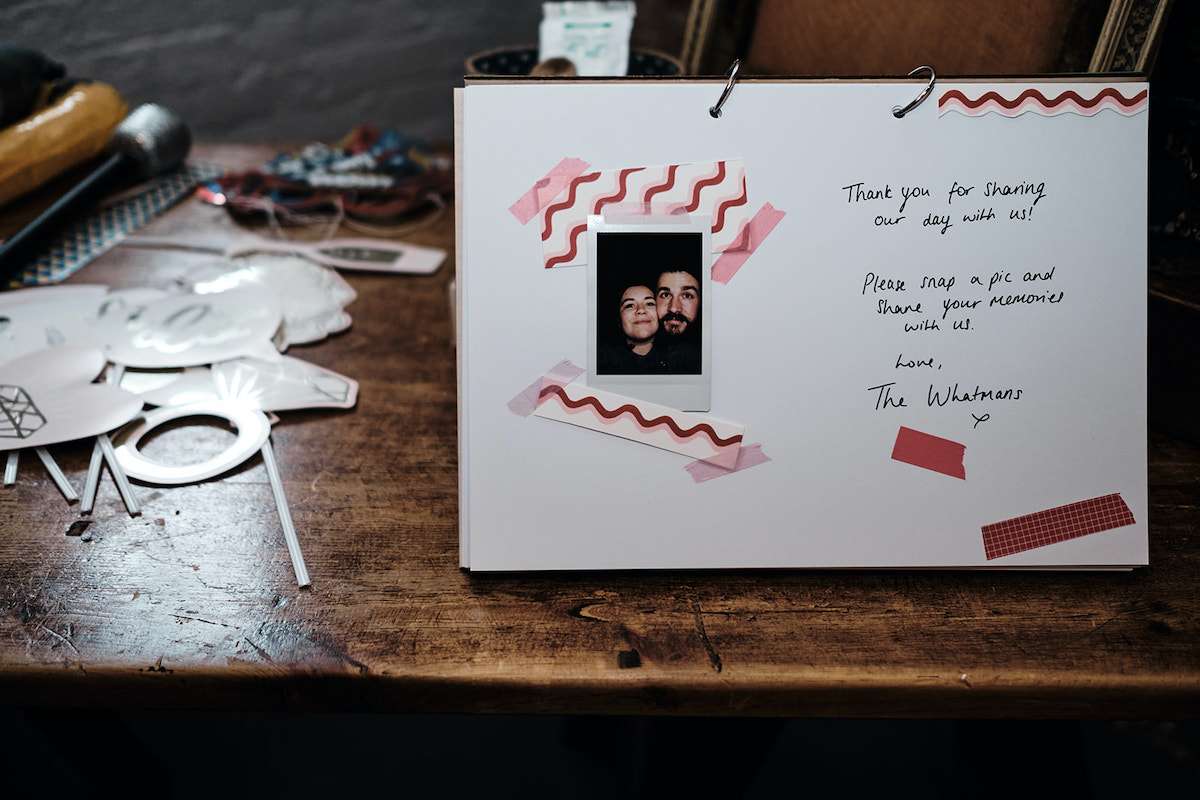 The couple subconsciously styled their day on their favourite pub, telling us, "When we looked back at the pictures, we realised the final look reminded us of one of our favourite pubs where we spent most of our free time when we first lived together – so I guess the theme was subconsciously inspired by that! The venue lent itself really well to a retro/industrial theme."
Letting the venue's natural style shine through, Chelsea picked up green glass vases from charity shops to add a pop of colour and match the groomsmen's jackets, and contrasted those with the pink and red flowers and bright neon signs.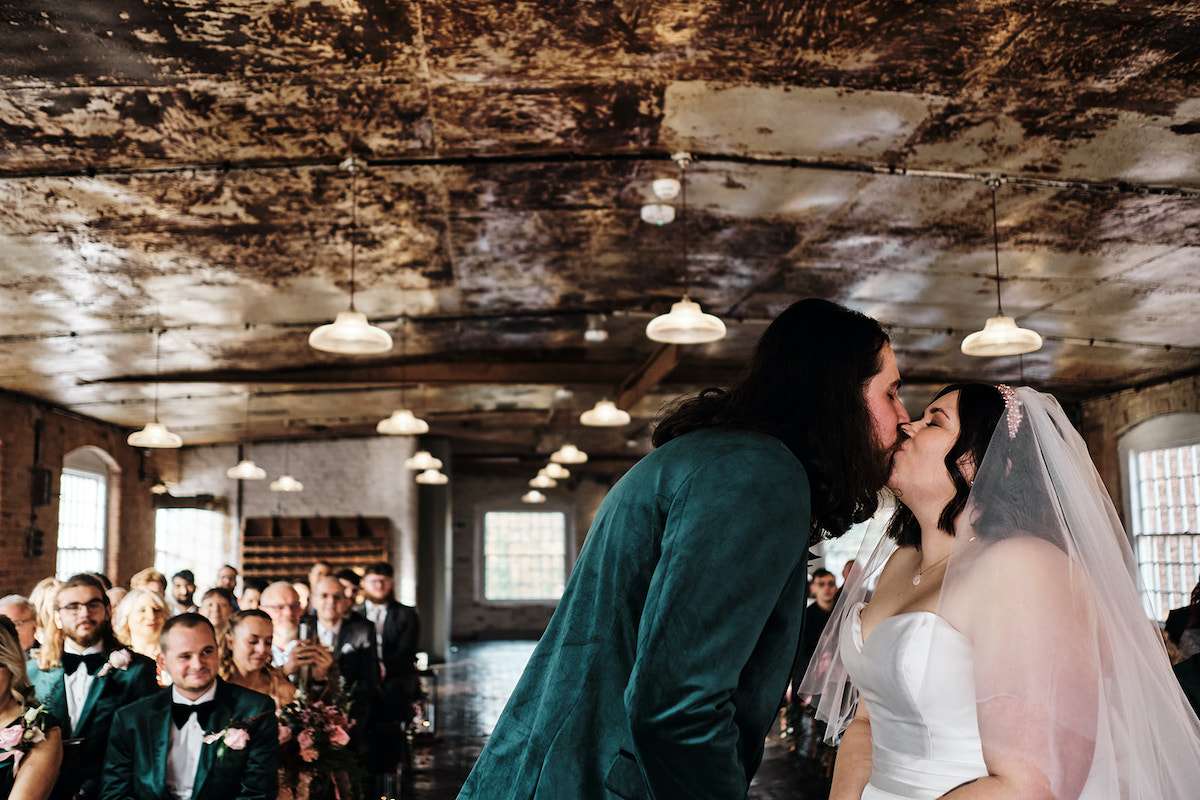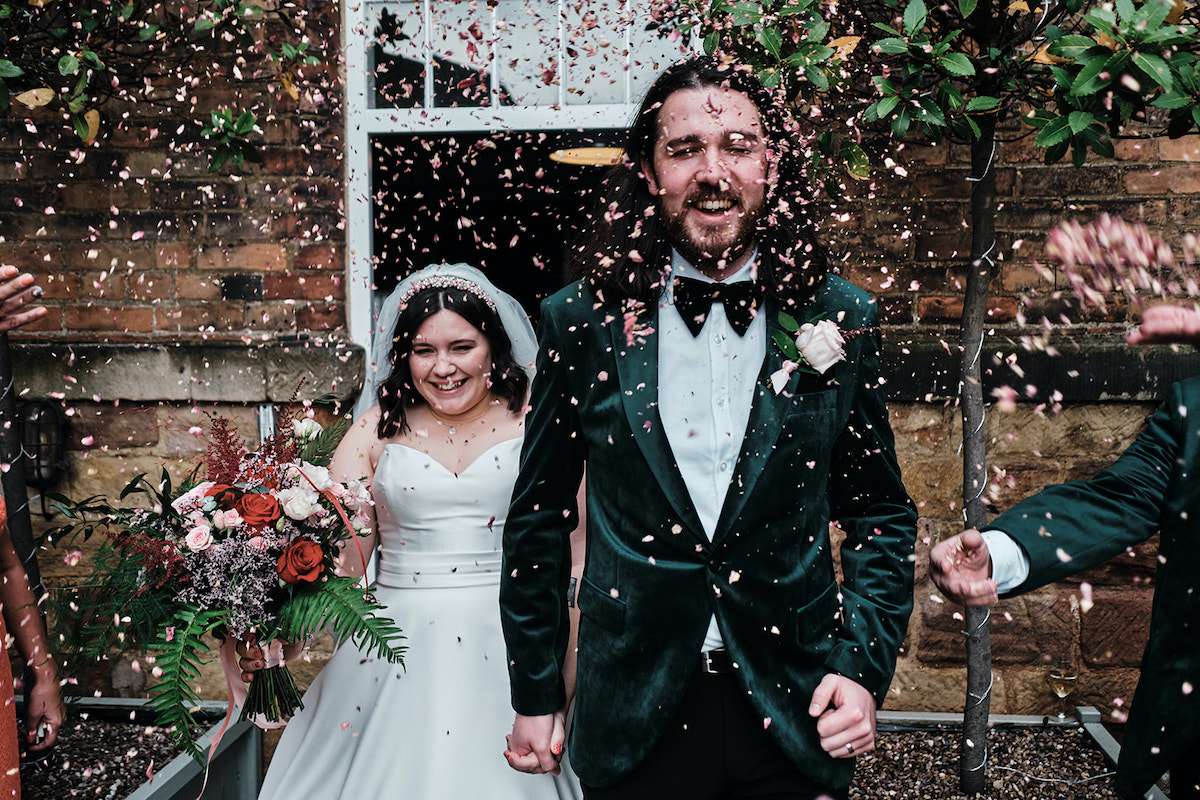 Chelsea and Jordan admit that they're quite private people, so a short and sweet ceremony included a few special words to each other, as well as Jordan's brother playing the piano beforehand. They also made sure they took ten minutes alone after the ceremony, to just take a breath and decompress.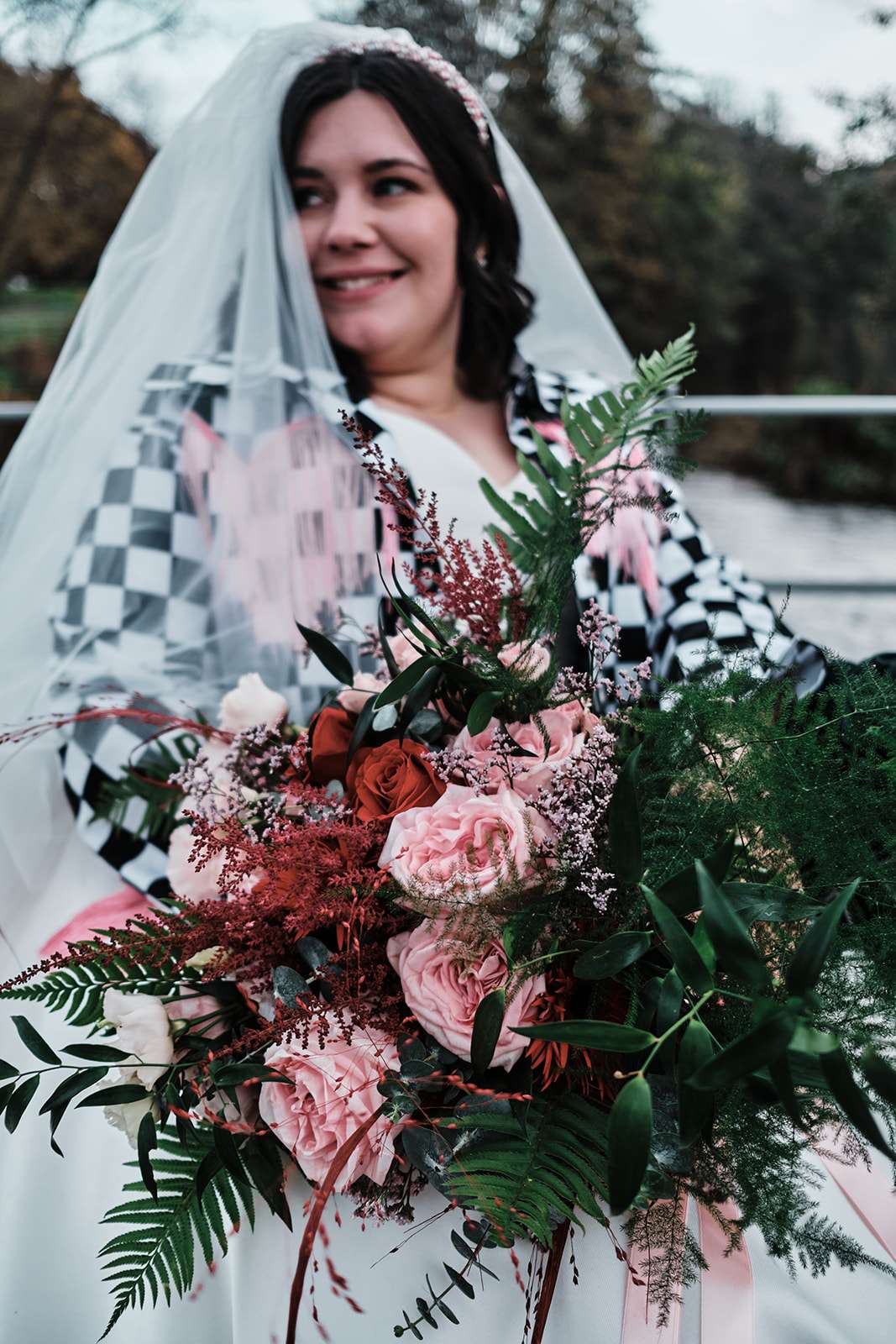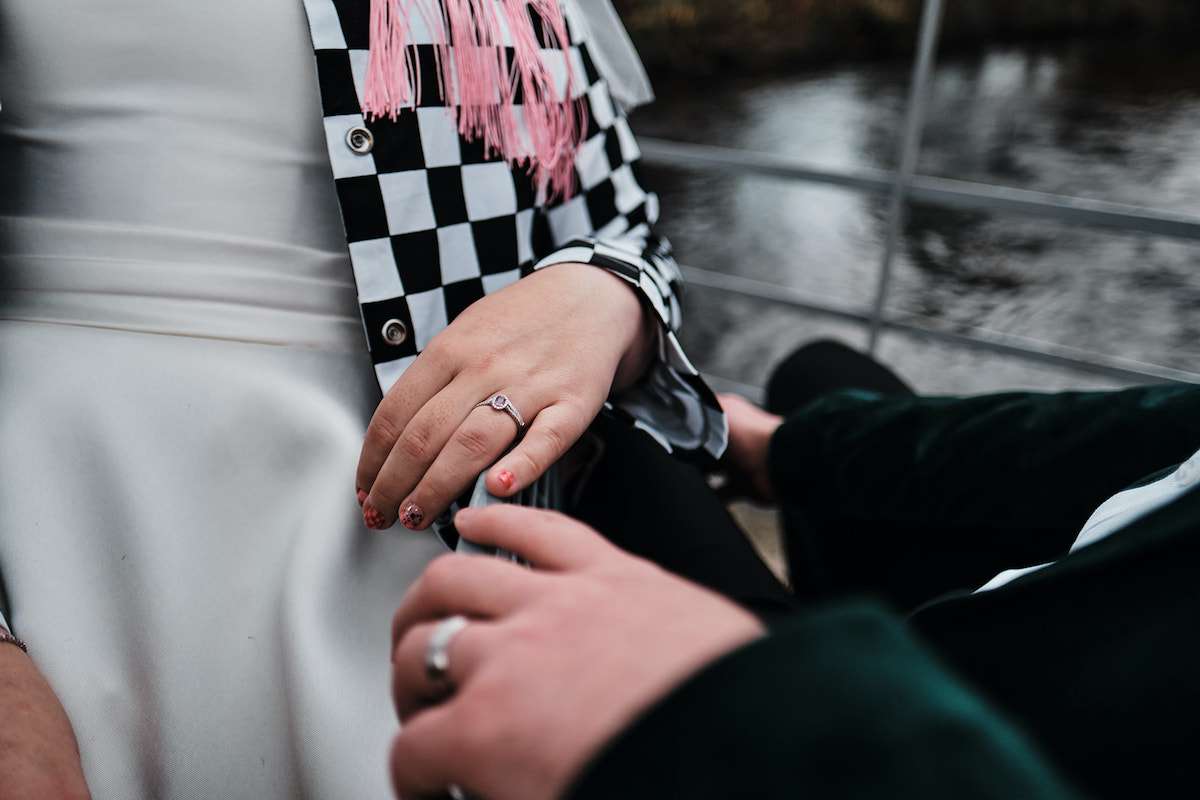 Jordan's passion for retro games saw the couple bring in a few arcade games to entertain guests. Chelsea told us, "Everyone absolutely loved them on the day and they looked right at home against the industrial backdrop of The West Mill. Pretty sure Jord's only nerves on the morning of the wedding was if House of the Dead would fit through the doors!"
Chelsea and Jordan also added a lot of DIY elements, helping save on their £15,000 budget. Using stencils, paint tester pots and spray paint, Chelsea added some creativity to the day, with a welcome sign, table plan and photobooth sign, as well as a steel bin for beers.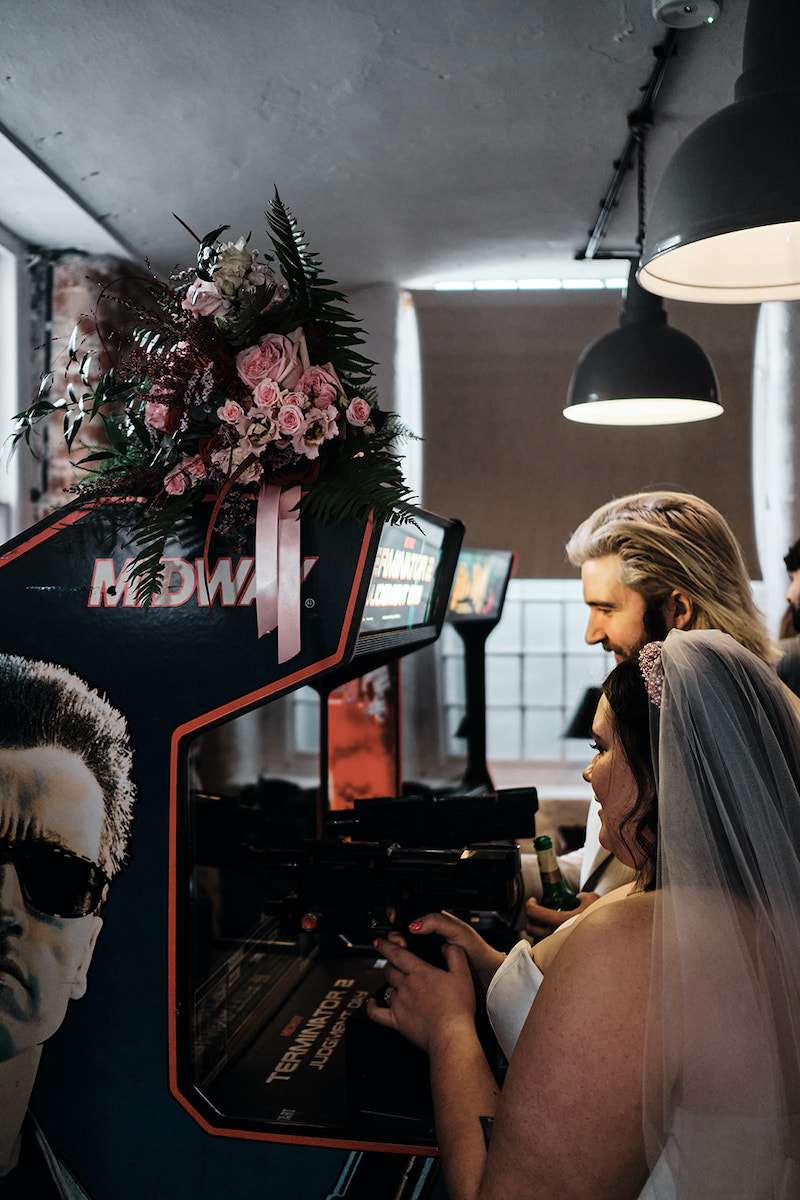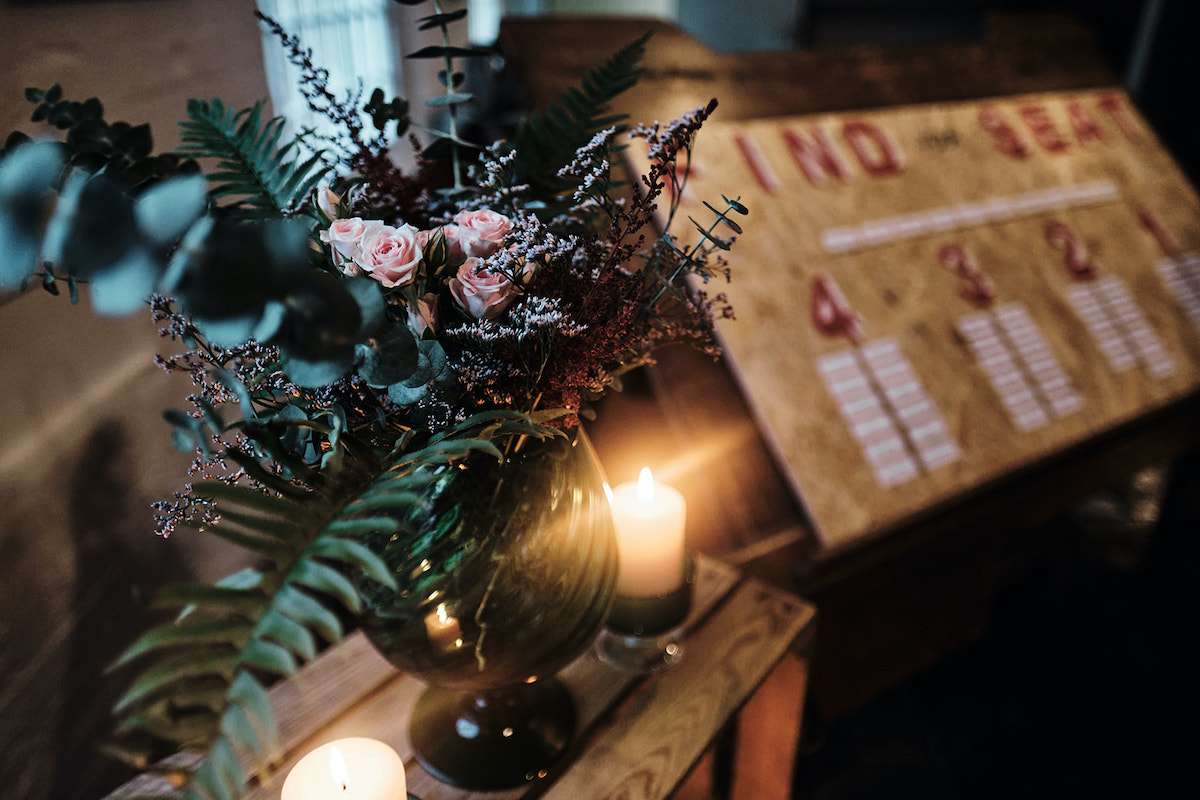 Planning a wedding had its stressful moments, but Jordan told, us, "Nothing will look as good in your head as it does on the day – so don't worry about the small stuff." Chelsea added, "Literally everyone says don't sweat the small stuff – but I still did! Just do what you think is right for you and it'll be great. As long as you both turn up, anything else will work itself out. Try and soak up as much of the day as possible and be present – it goes so quick!"