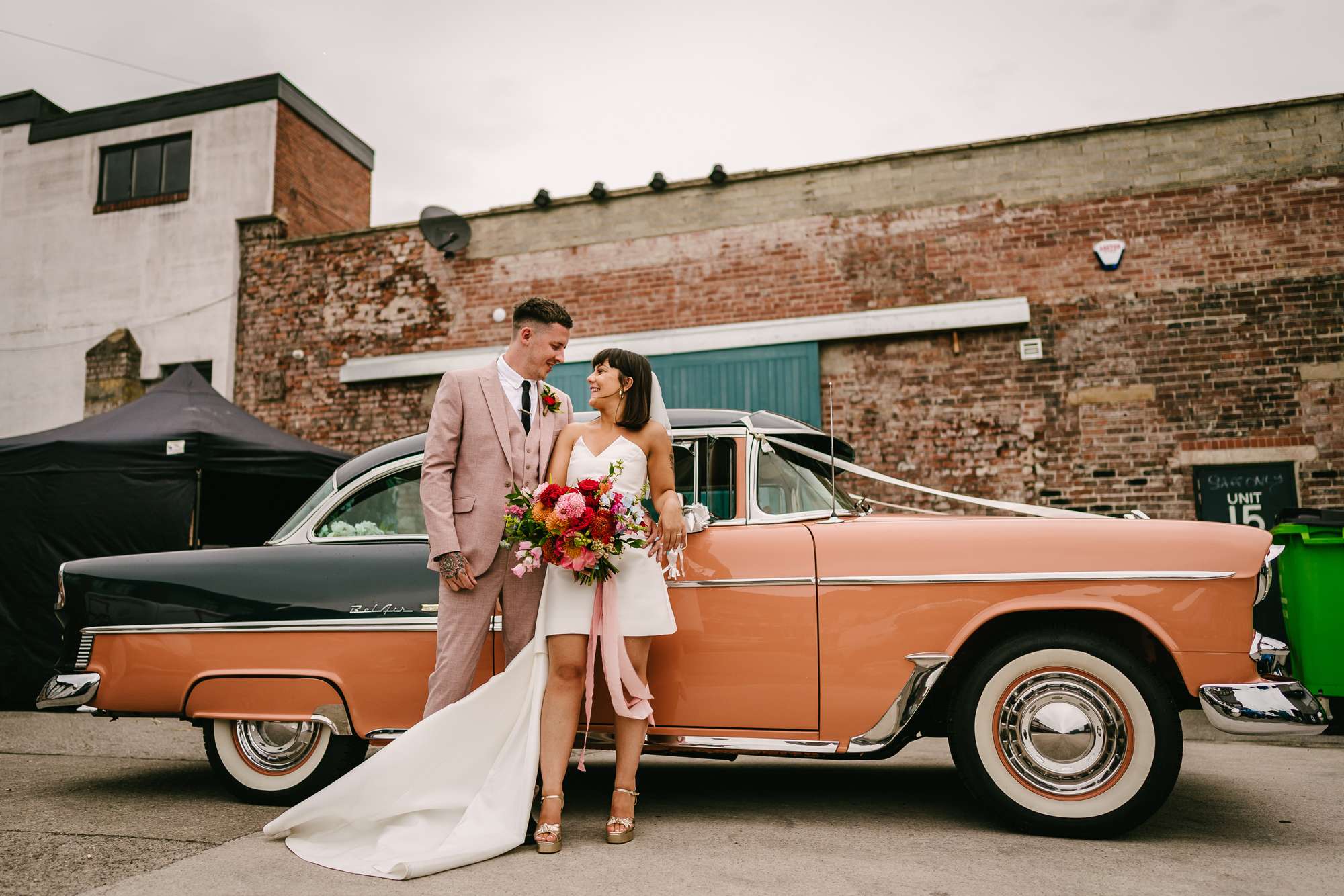 Stevie and Dan's wedding was a fun, colourful and rock 'n' roll celebration that reflected the couple's unique personalities. From Stevie's short wedding dress and the bridesmaids and groomsmen's free-style outfits, to their first dance and the late-night after party, their wedding was an unforgettable experience.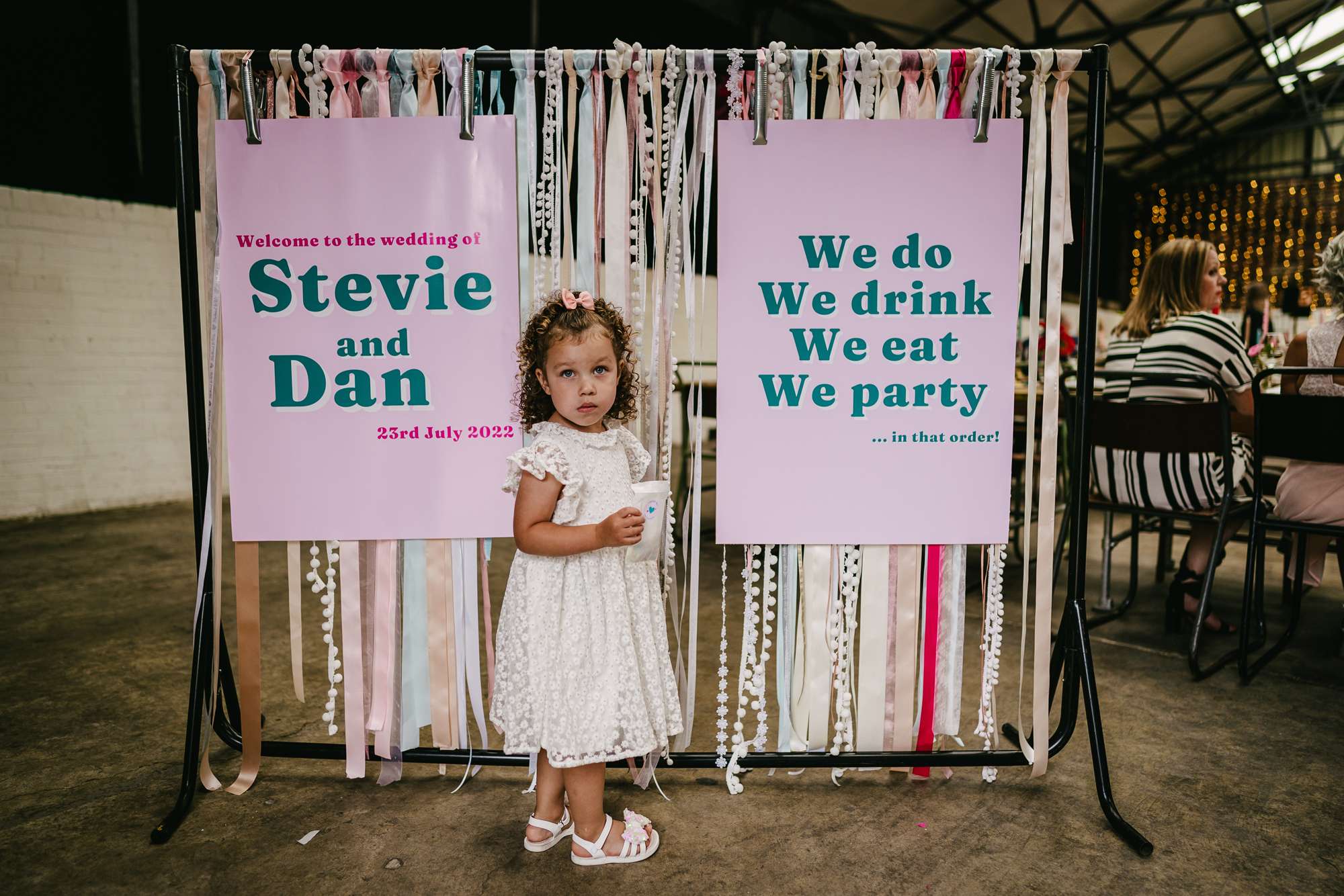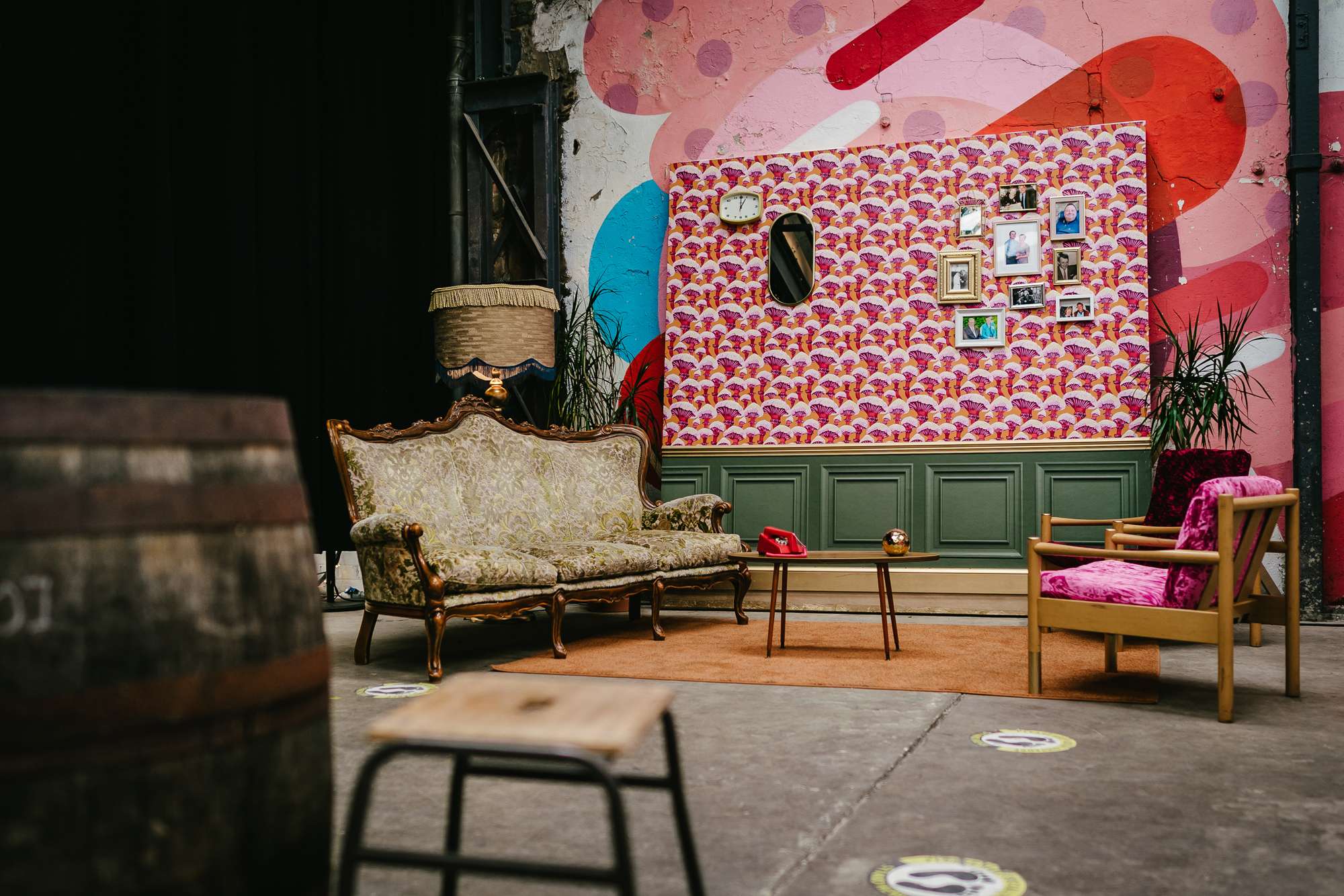 The couple chose to have their best friend officiate their ceremony. The bride explains, "We had no idea what he was going to say until on the day, and it was personalised to us, with some Nick Cave lyrics thrown in It only lasted 15 minutes!"
Stevie danced down the aisle to Motorcycle Emptiness by Manic Street Preachers (the live version from Glastonbury 2014 as it is one of her favourite memories) and when Dan saw his bride for the first time, he did an air punch instead of crying!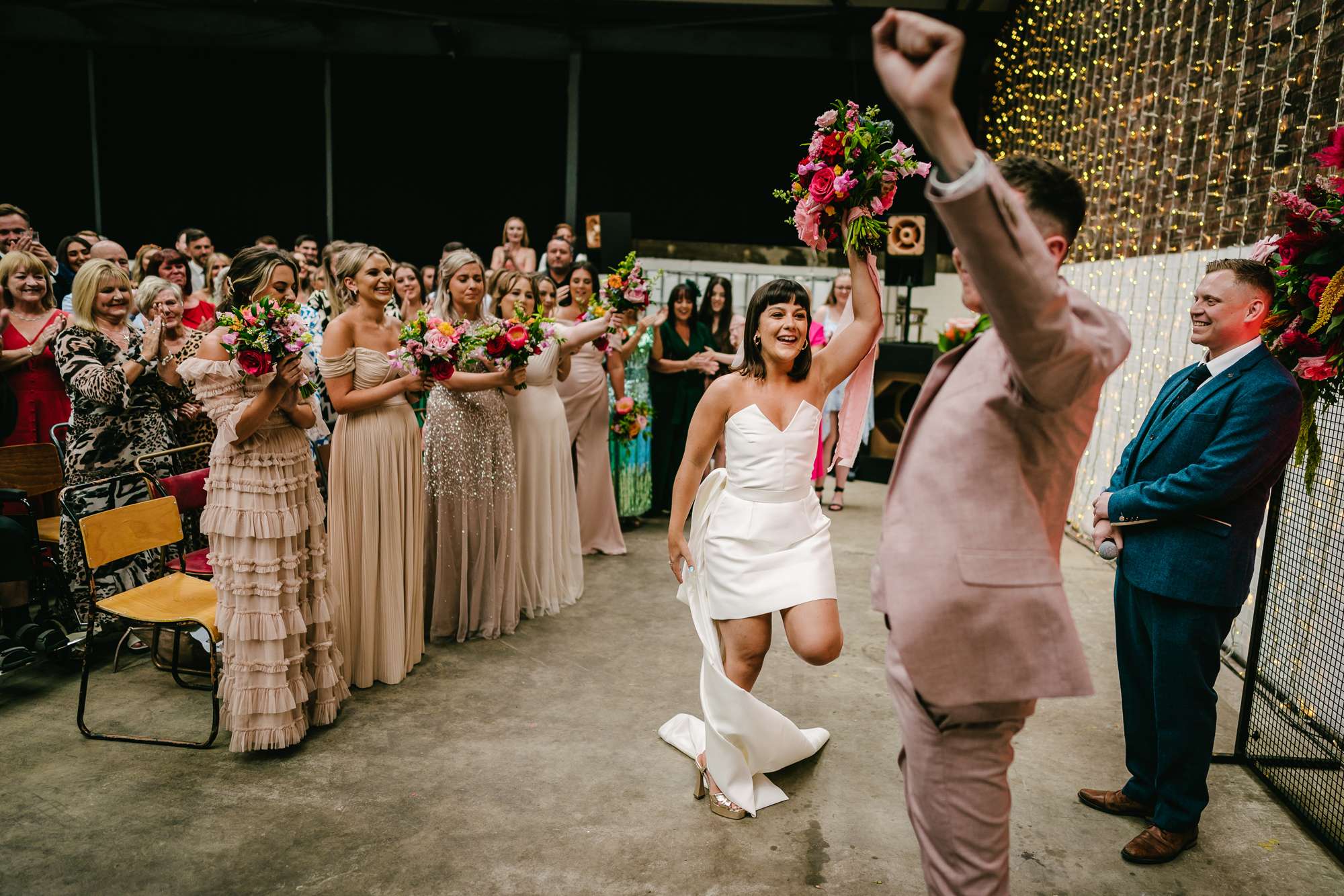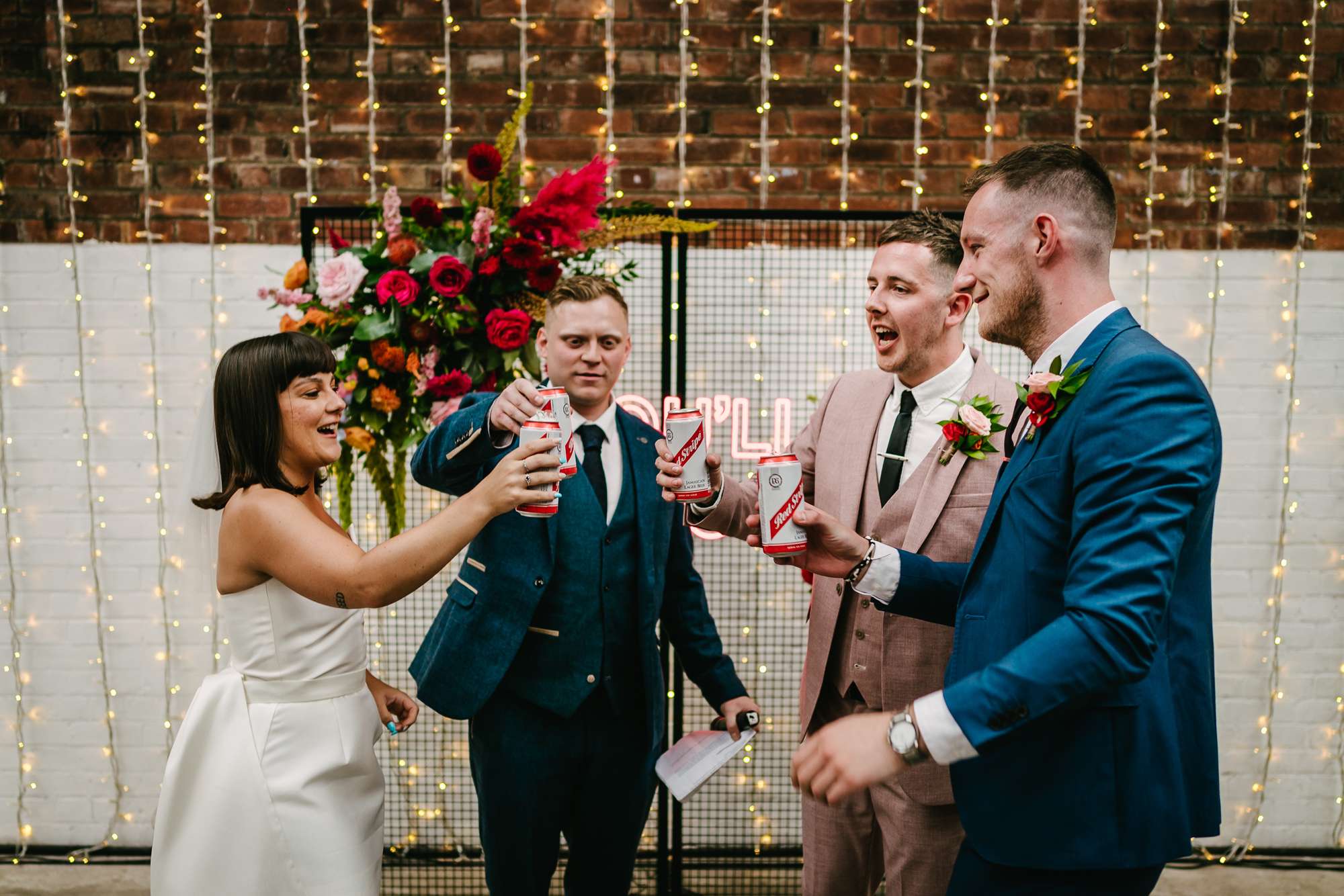 "As soon as that guitar riff kicked in, I just got all giddy and overwhelmed with excitement", he explained. "and indescribable feeling of joy and love for all the bridesmaids as they came in, it was so perfect. Their entrances, dancing down the aisle was so different and incredible. The roar from the guests hit me as well, I'd never seen or heard anything like that before at a wedding! And then when Freyja (Stevie's sister) was in, I knew that Stevie was next. I turned around and I lost all sense of awareness it was like I could only see Stevie and nothing else. Tunnel vision for my beautiful, sexy, cool as fuck wife to be. I jumped up and punched the air!" At the end, they toasted the marriage with cans of Red Stripe.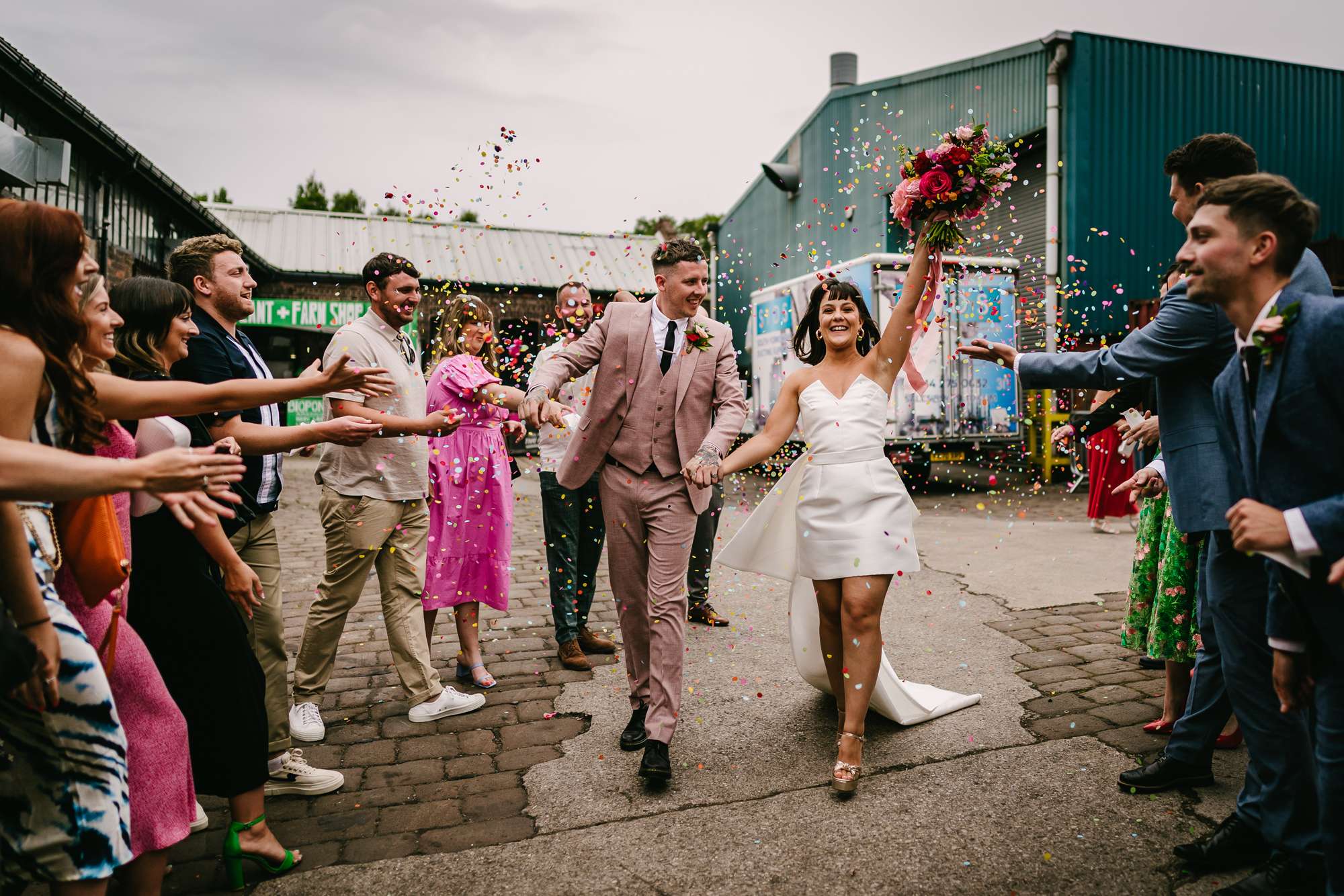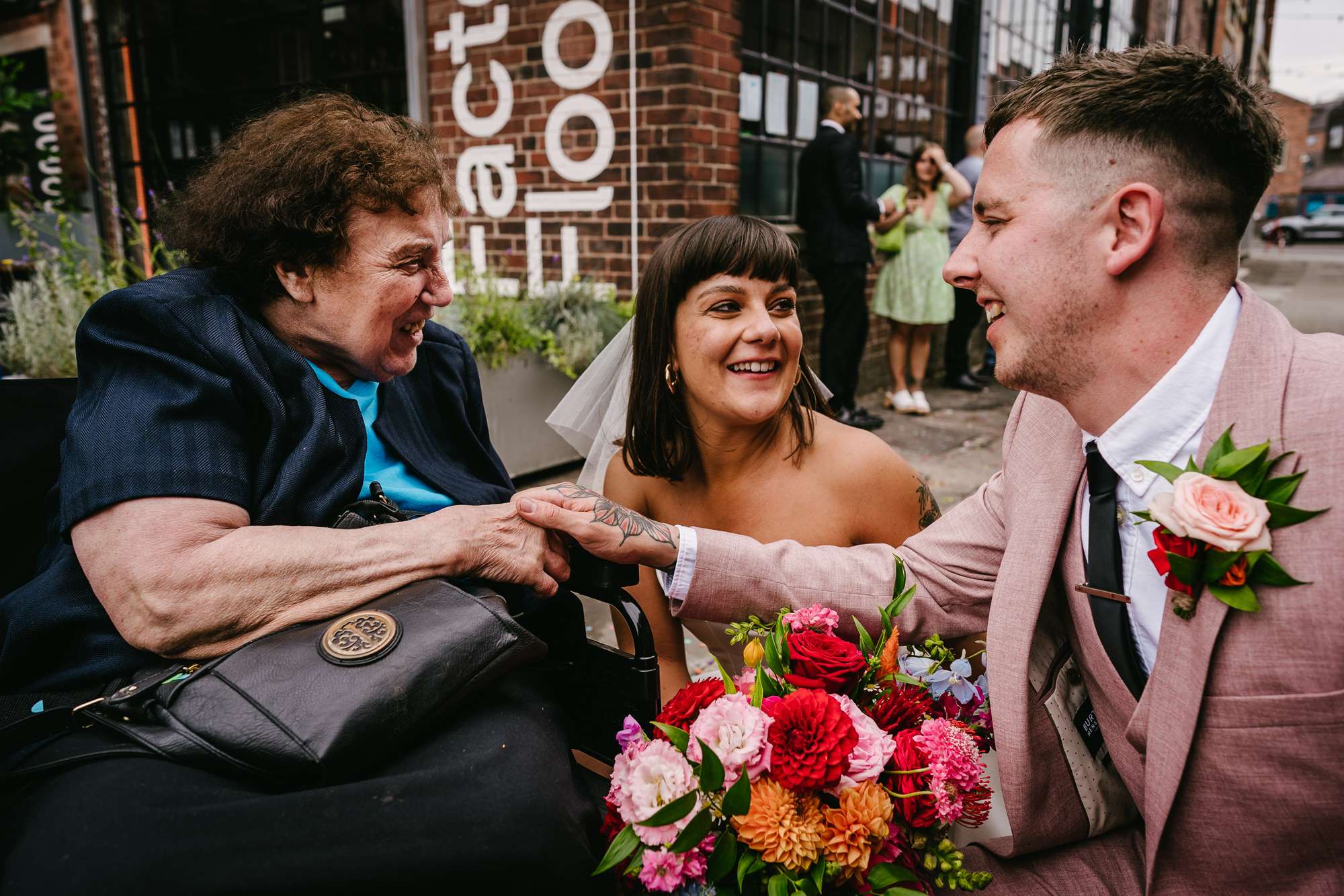 Stevie's Nan also made a surprise appearance at the ceremony. "We thought she was too unwell to attend and having her there made my entire day," Stevie said. "Grandparents are so precious and special, so to be surprised like this was unbelievable. The photos will be cherished forever!"
Their first dance was another really memorable moment. They danced to All my Life by The Lathums as confetti canons exploded overhead.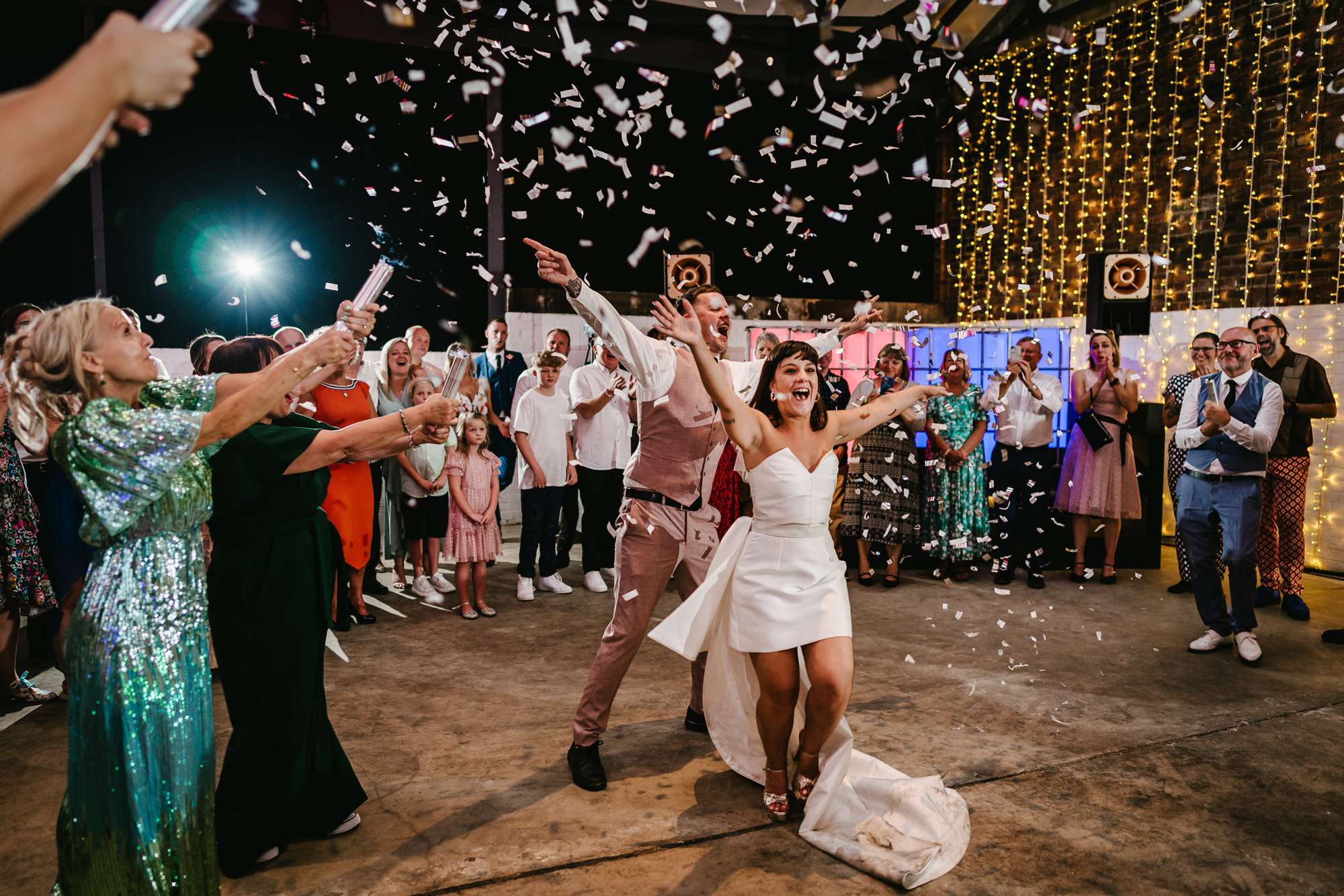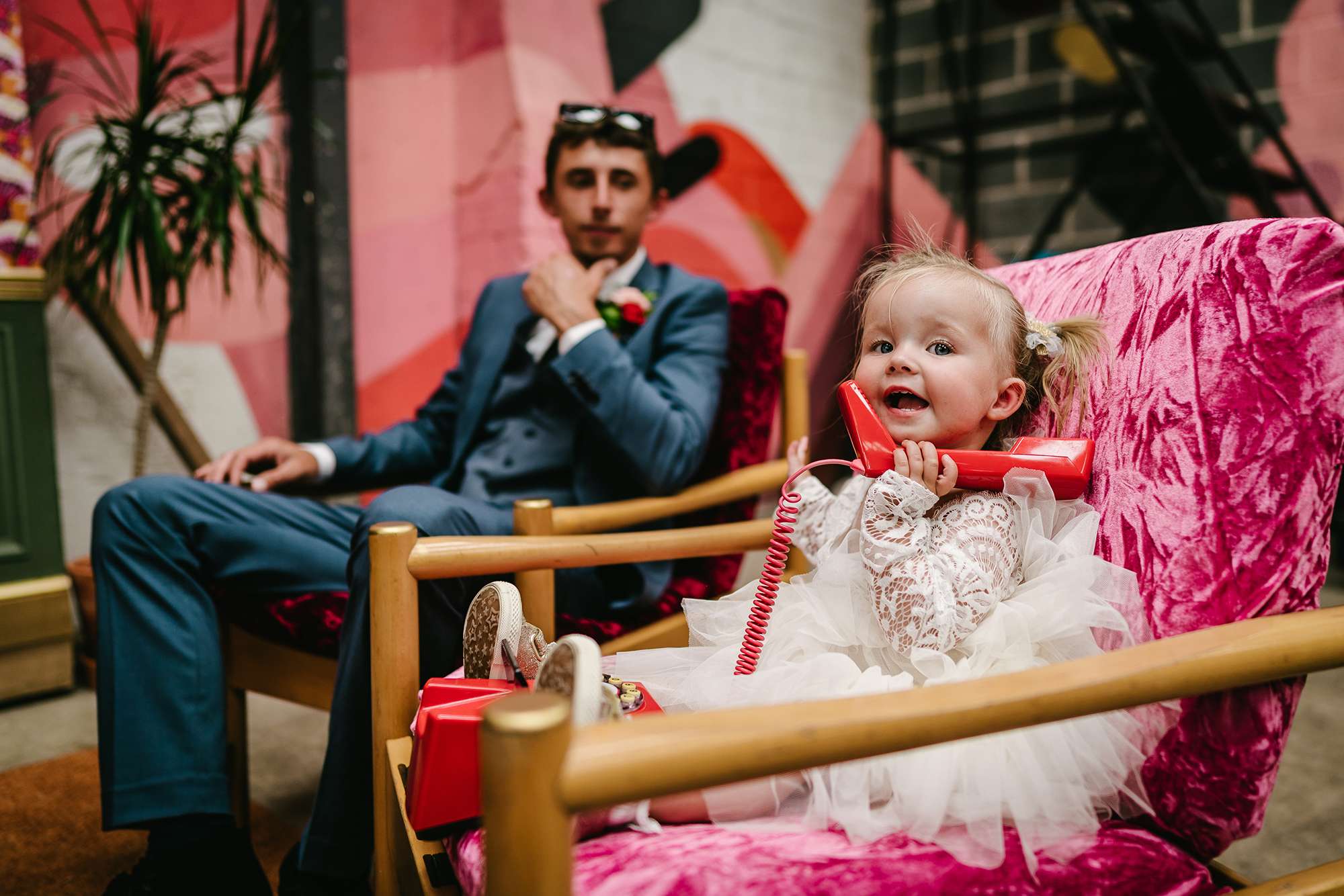 Their venue stopped serving at 11pm so they booked another one down the road for the after party. "We didn't get back to our hotel until 4am – we were the last ones standing! Crazy advice: It was something we never anticipated, but if you like to party and can manage to be the last ones standing this was a BIG memory for us that we love. At 4am, once all our guests were gone, we sat on some steps waiting for our taxi reflecting on the whole day."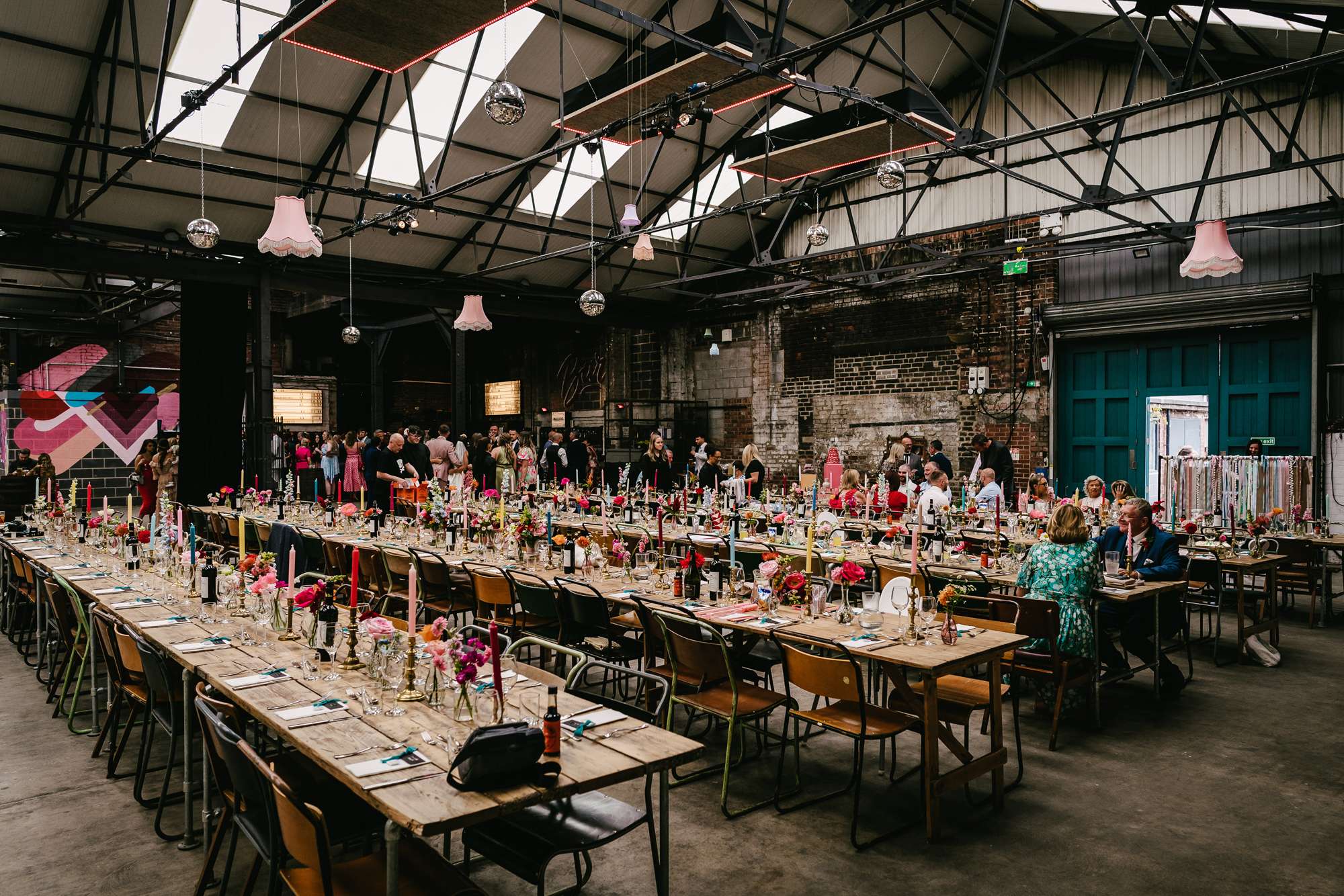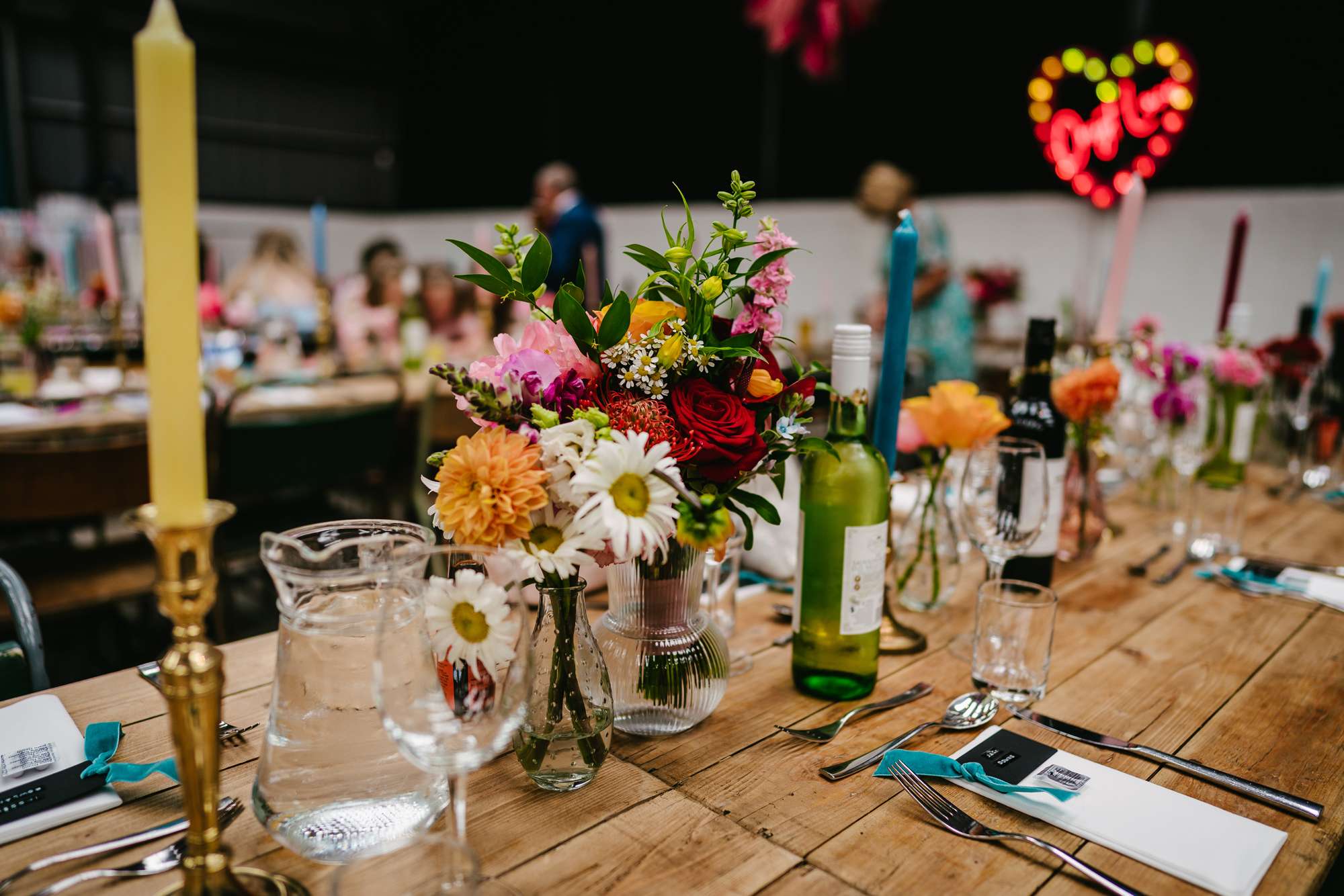 Their advice for couples about to get married is to "stick to your guns and do you. Ultimately, it's your day and there's no right or wrong in the wedding world." They also suggest entering a many competitions on social media as you can: "We won a £2k photography package on an Instagram competition. We still to this day cannot believe how lucky we have been. We urge anyone out their to get on your socials and get entering those competitions because you never know when it could just be you that wins it!"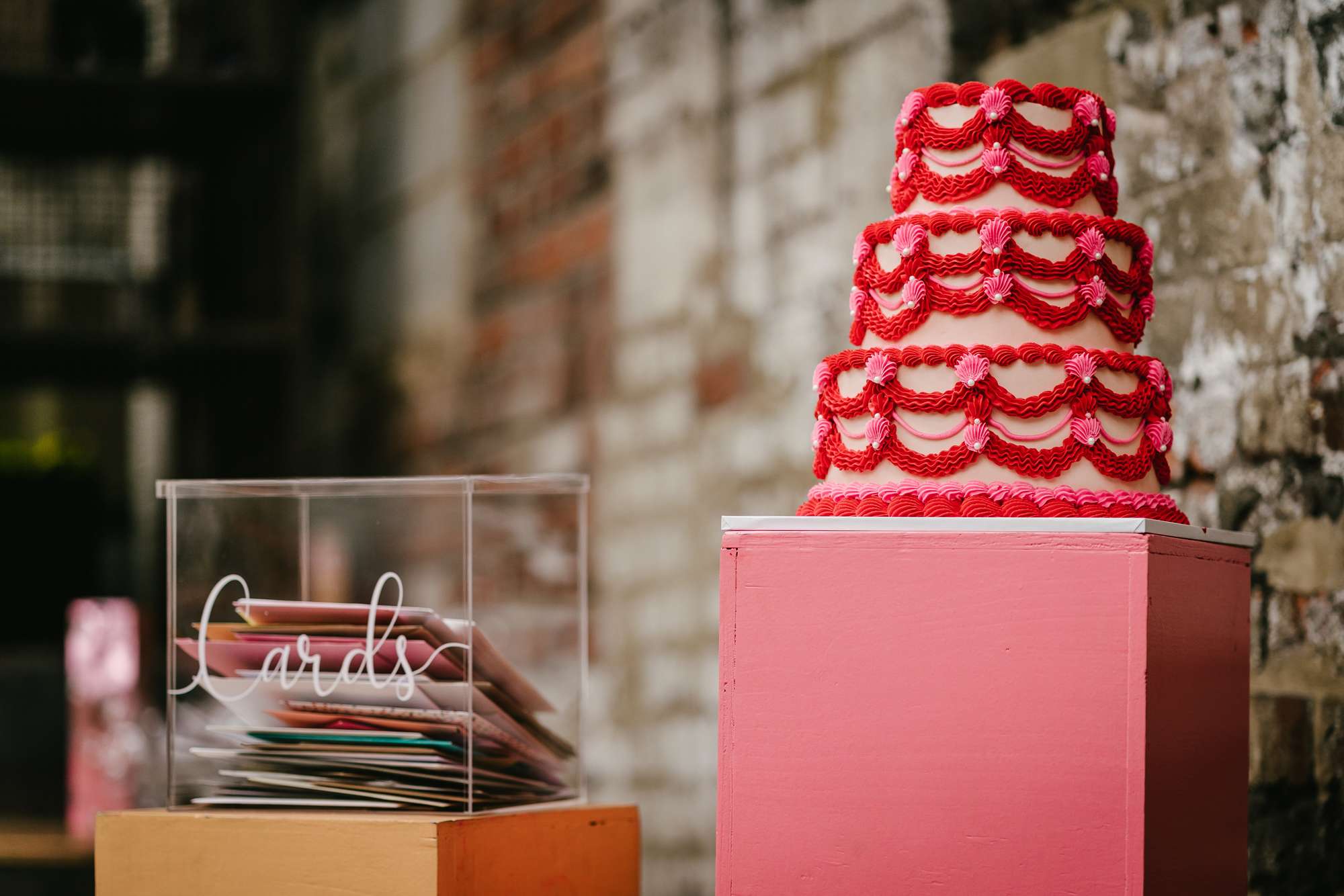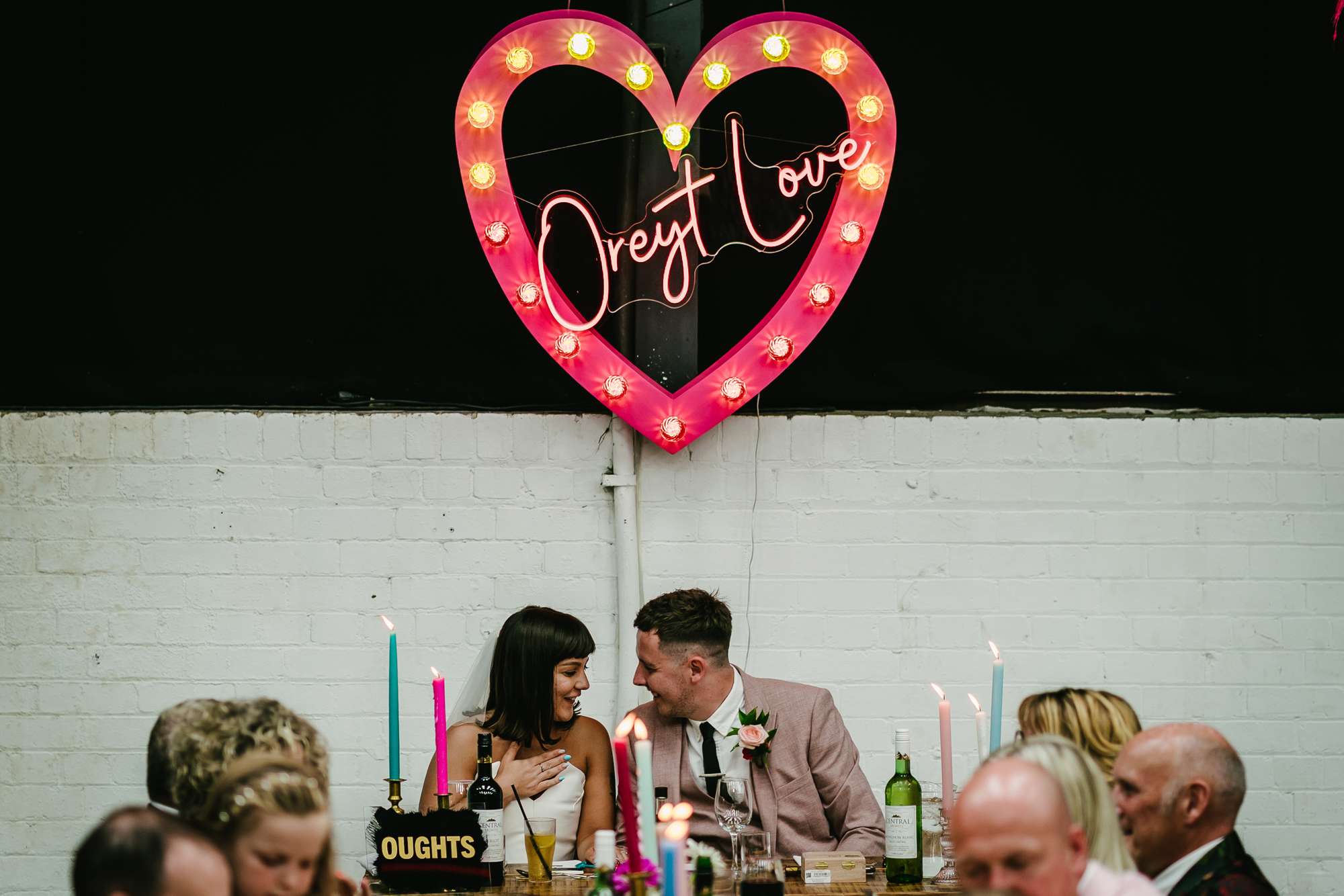 "Try to chill as much as possible," Dan added. "Things will go wrong, but in that moment, there is nothing else you can possibly do so try to look past it and carry on. Take every second in because it's so much fun – and it's all about you (and that doesn't happen very often!)"