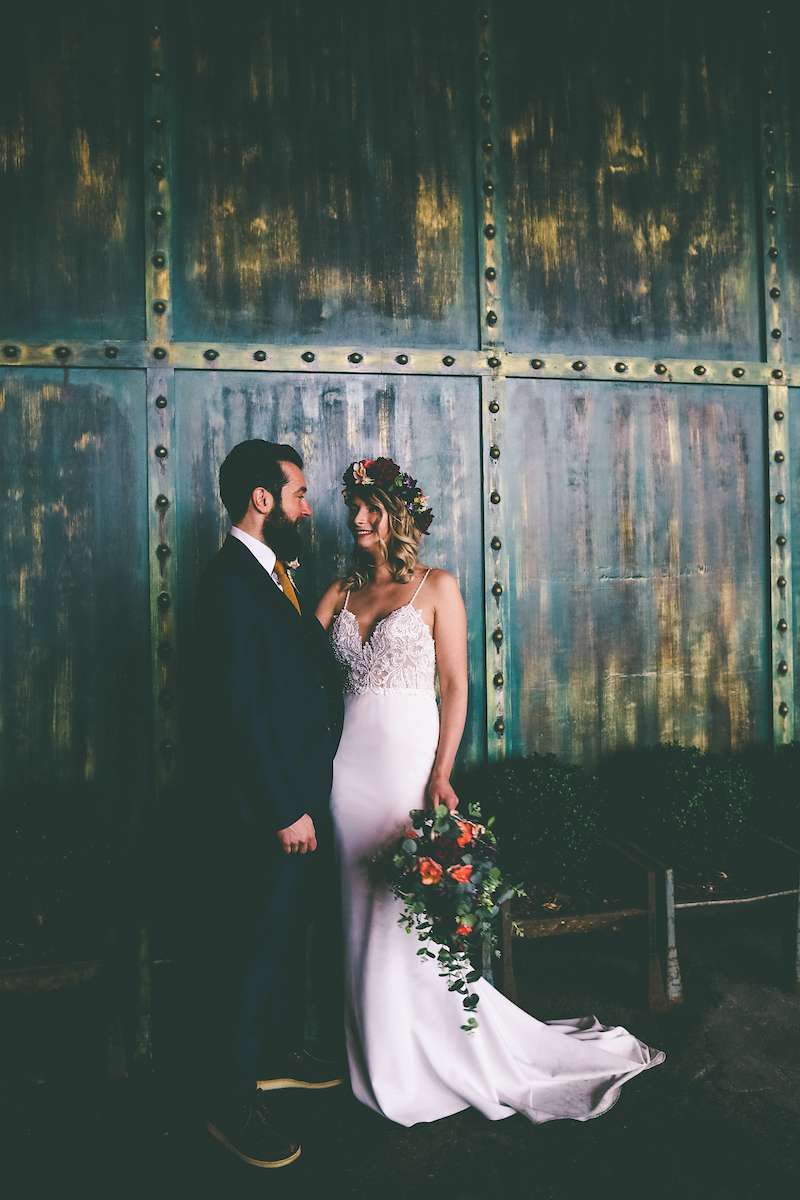 Sophie and Matt's December wedding encompassed everything that love about the festive season: Sequins, sparkle, lots of booze and party food (complete with a Krispy Kreme tower of doughnuts instead of cake!) The atmosphere was celebratory from start to finish.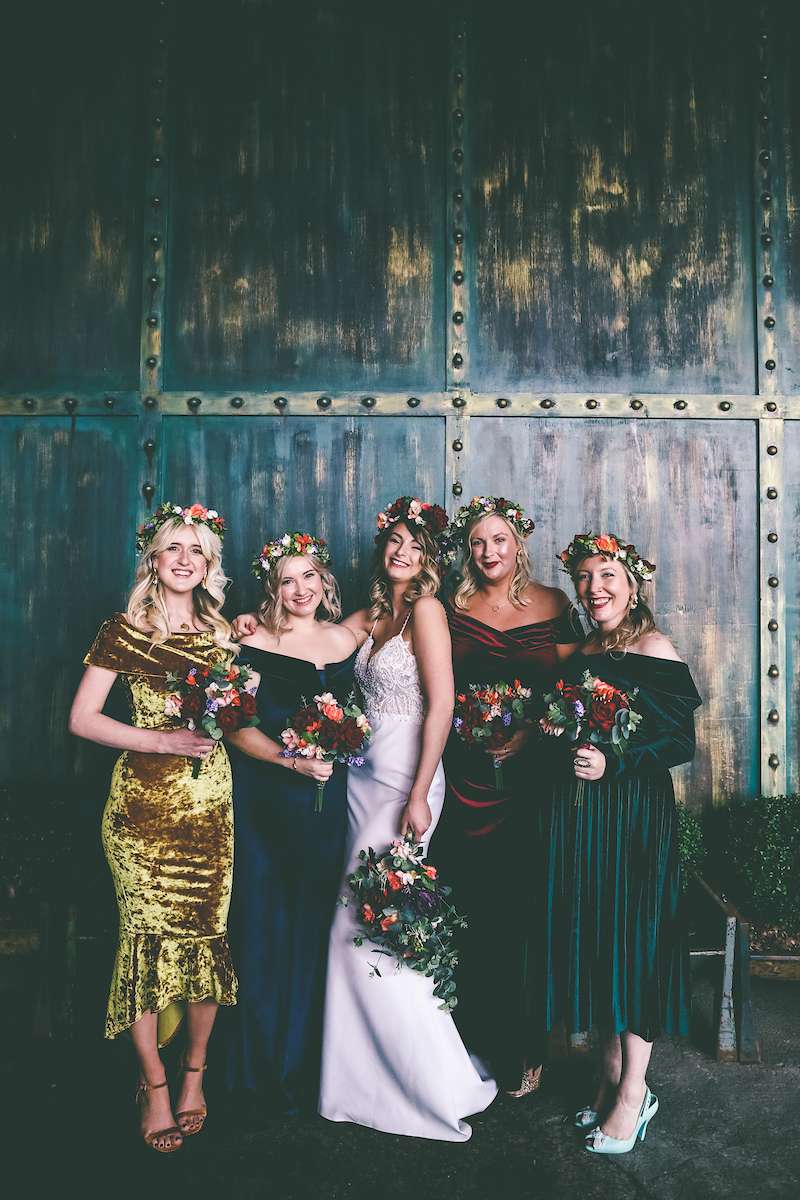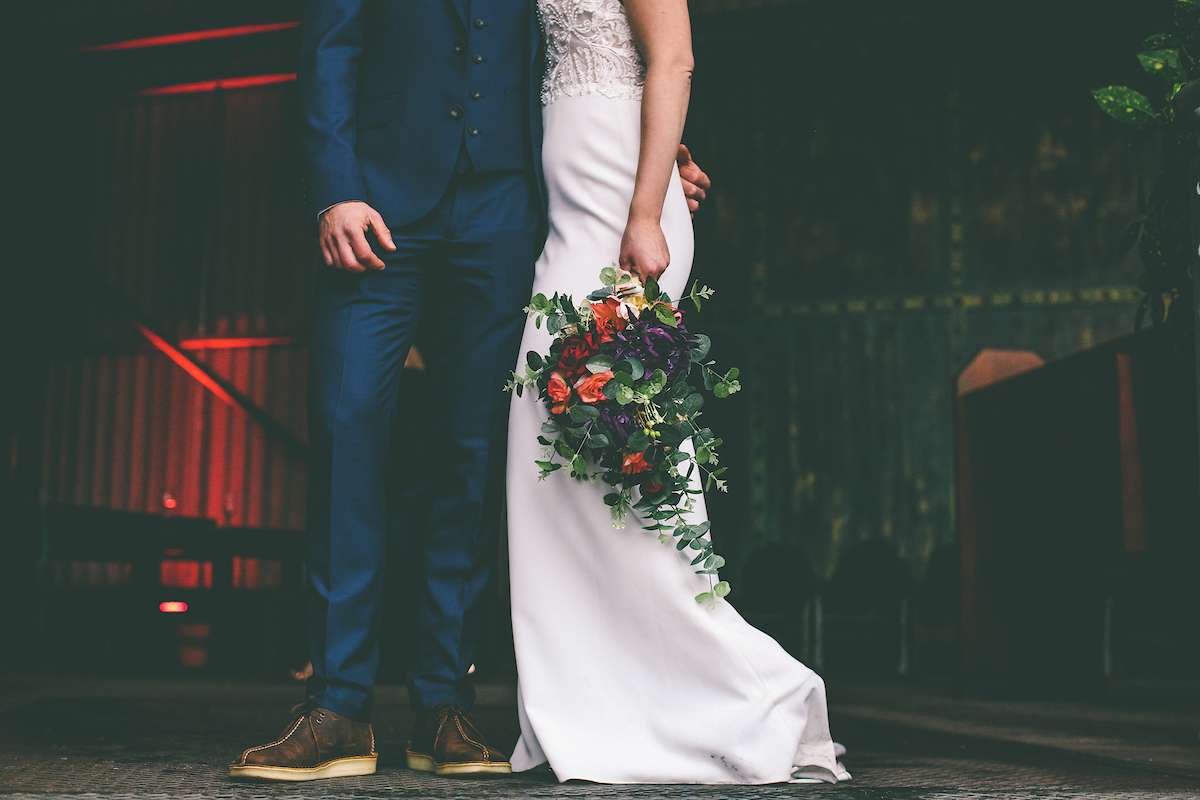 They were married at Victoria Warehouse in Manchester. "We wanted everyone to have lots of fun and feel relaxed", said the bride. "We had a lot of neon and the venue was a red brick, industrial warehouse so the day did have a I laid back, industrial feel. I spent a lot of time on Pinterest and Instagram but really, the venue was the inspiration for the wedding. It was an iconic representation of our beloved city, Manchester, and really didn't require much decorative input from us – though we did have a lot of fun making things like the table centres, table plan, name cards and floral arrangements."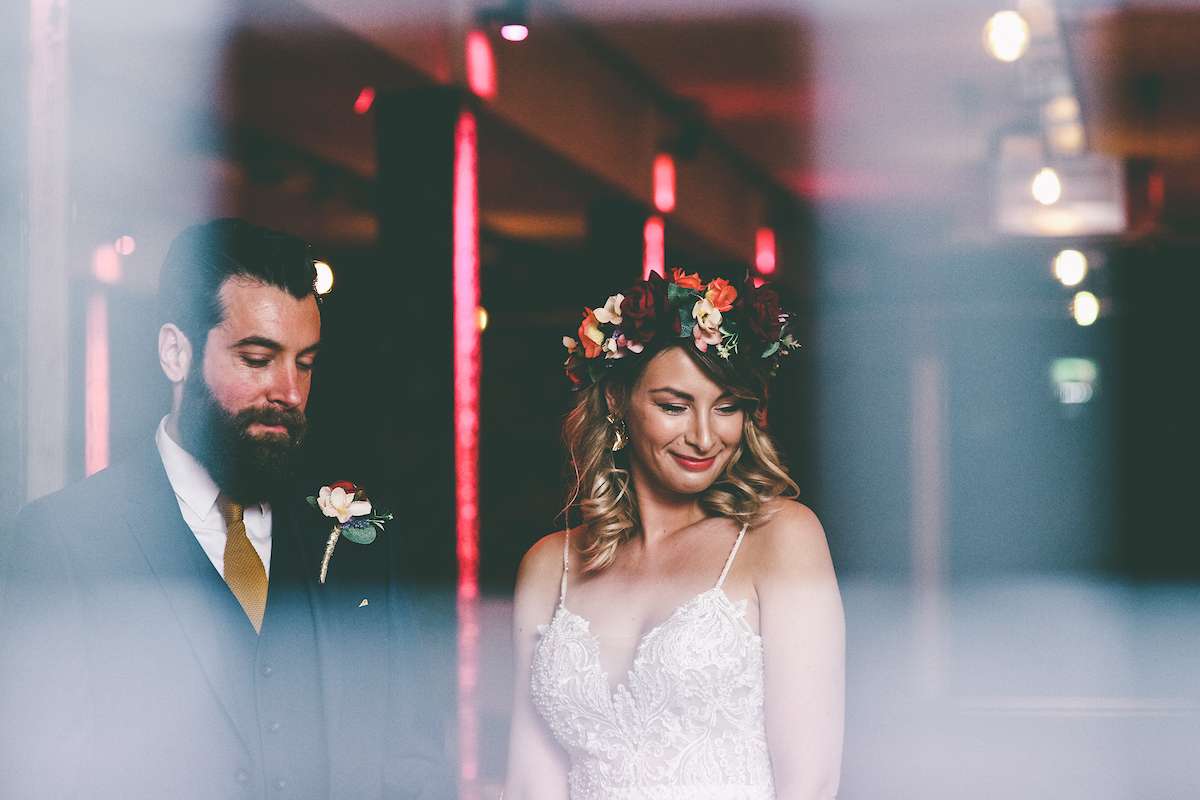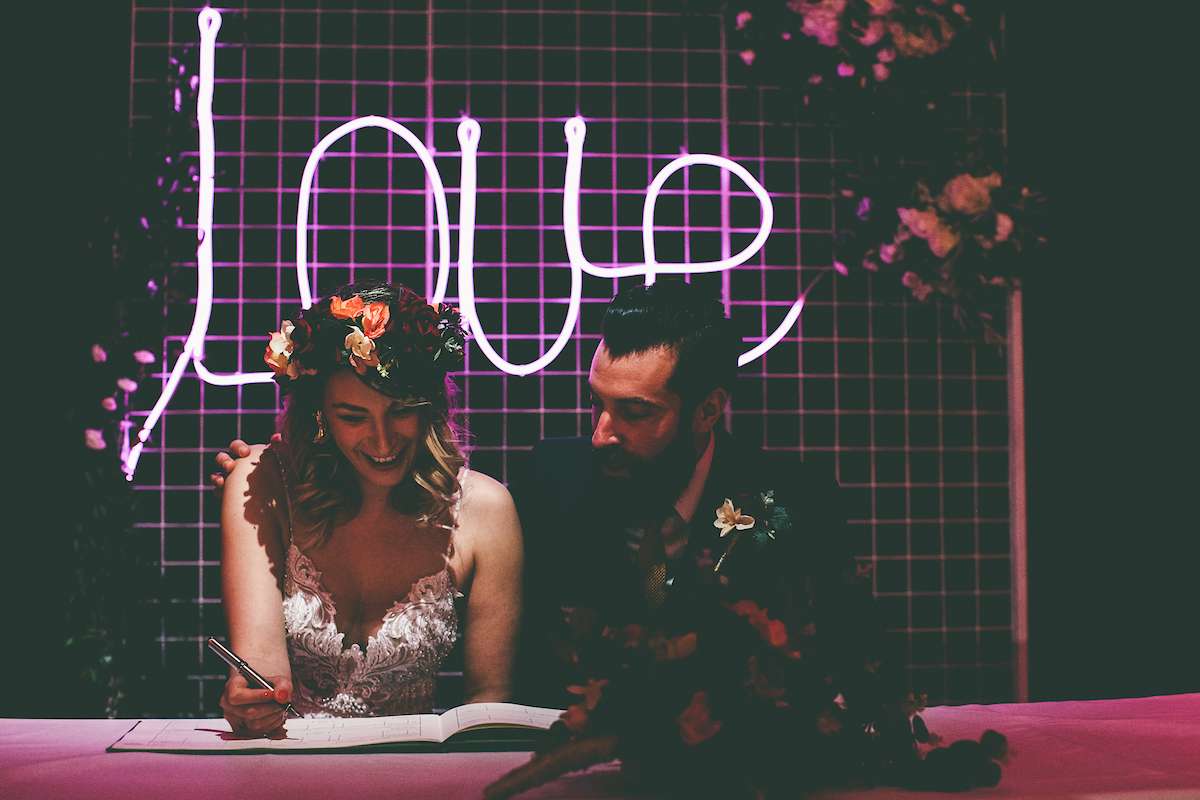 They had a giant LOVE neon sign to get married in front of and they also had lots of smaller neon signs (bought from lots of different places, some of which were made from kits by the mother of the bride!) dotted about the space. They also made the table plan from 7" singles, had the table names made from 12" records and giant silver 'NEWELLYWEDS' balloons, inspired by the groom's nickname, Newelly."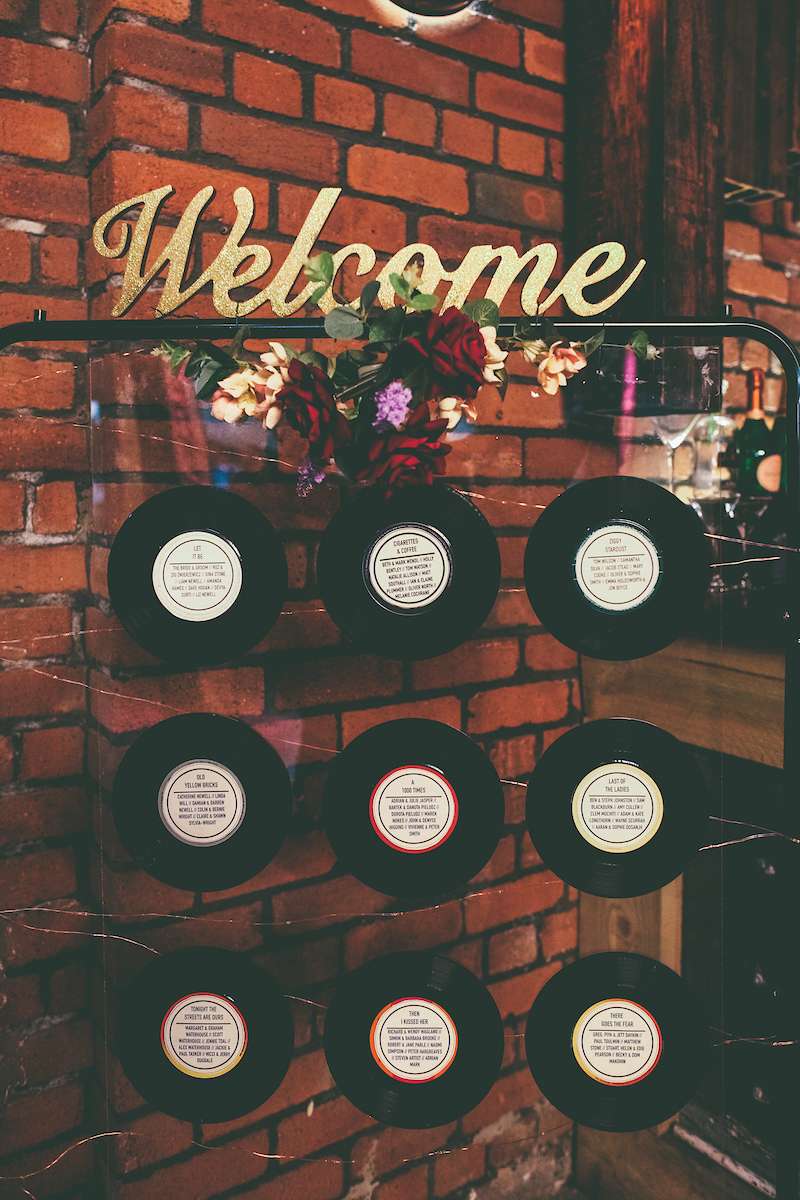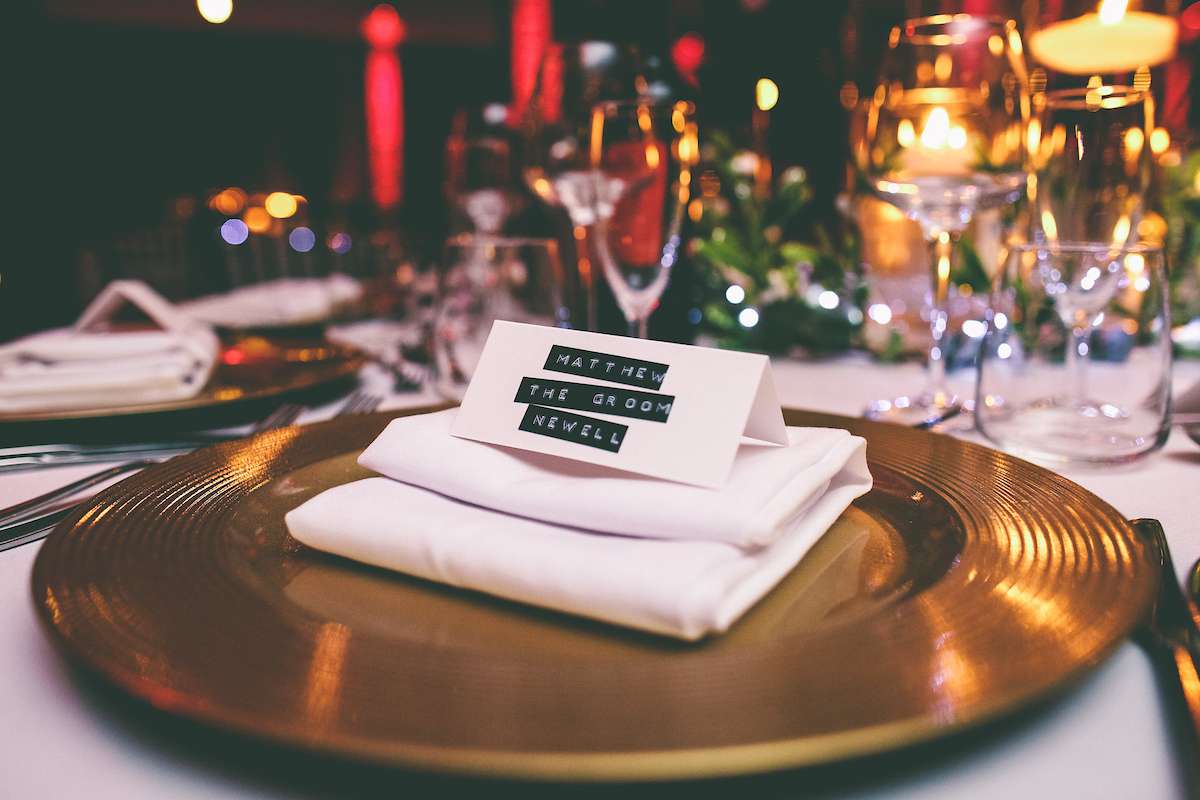 "We tried to keep all of the details alternative", Sophie explained. "Elvis serenading our first dance, the disco dress, the mismatched wedding party outfits, the neon and the warehouse venue to name a few. It was also a three-day-long New Year's Eve bash and it was pretty spectacular! We met the whole wedding party and their partners the night before for a dinner and drinks, and the day after my parents hosted a NYE party at their house that went on until 6am!"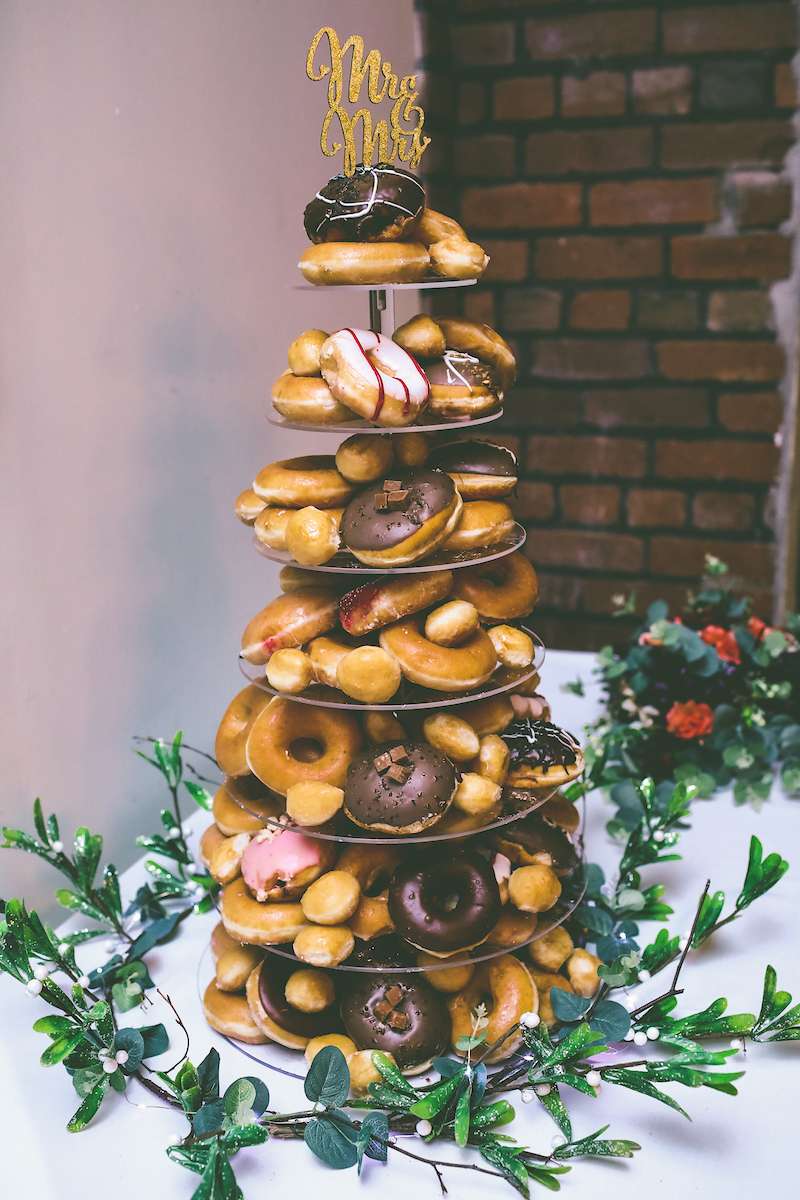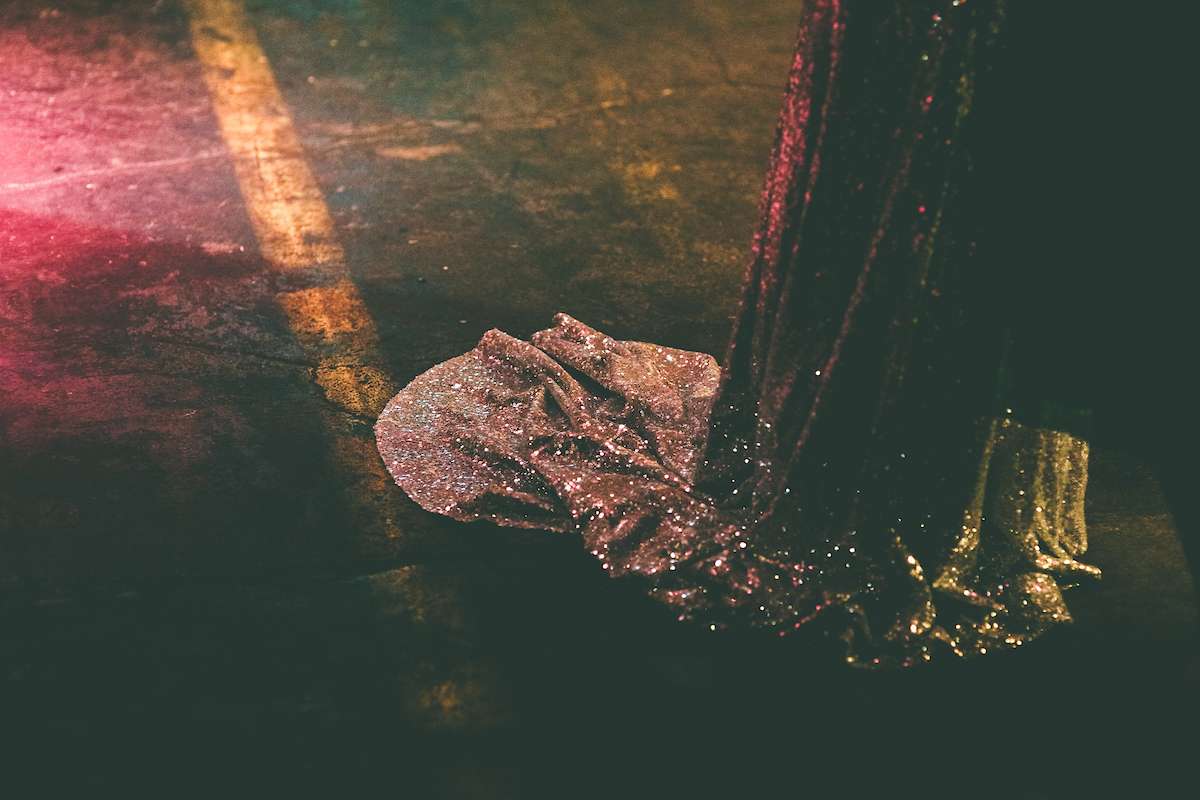 Of their £17,000 budget, the biggest cost was the venue and catering ("we got a really good deal with it being a winter wedding but it was still the biggest expense – although it did include food and drinks for a hundred people!") To balance this they saved cash on their DIY decorations and also on Sophie's dresses. Her first one was found in a sample sale and the sequin number for the evening party was found online. Having doughnuts instead of a cake also saved a big chunk.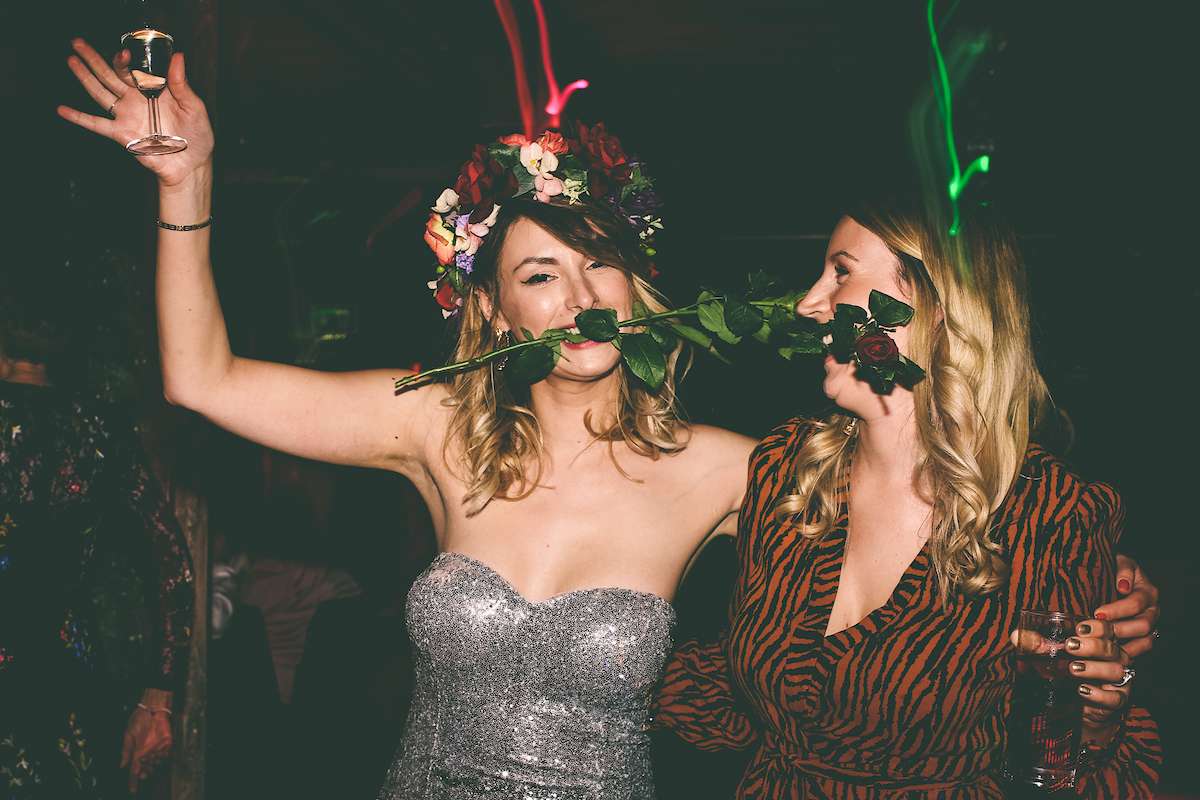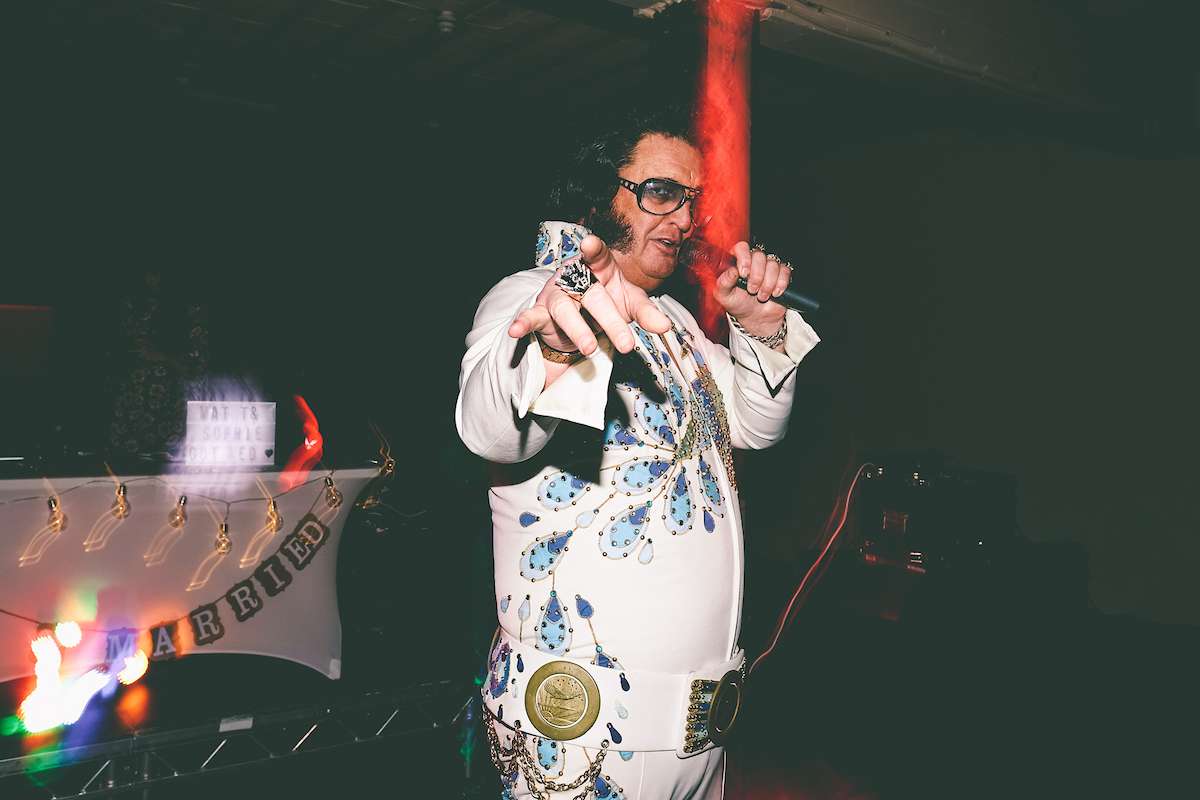 In fact, the only thing they'd change about their day would have been to have invited more people! "We were trying to keep within the package numbers to stay in budget but in retrospect, I wish we would have invited more people as that was the best bit of the day for us – chatting with everyone and seeing lots of people we'd not seen for years in some cases!!"
"I do wish we'd realised earlier in our planning to just be more confident of our own vision. When we'd tell people what we were doing (or how far behind we were!) on occasion some people would wince which would sometimes make us feel the pressure! But ultimately, we had a great wedding and a really fun, low-stress planning process, which we always knew we would!"