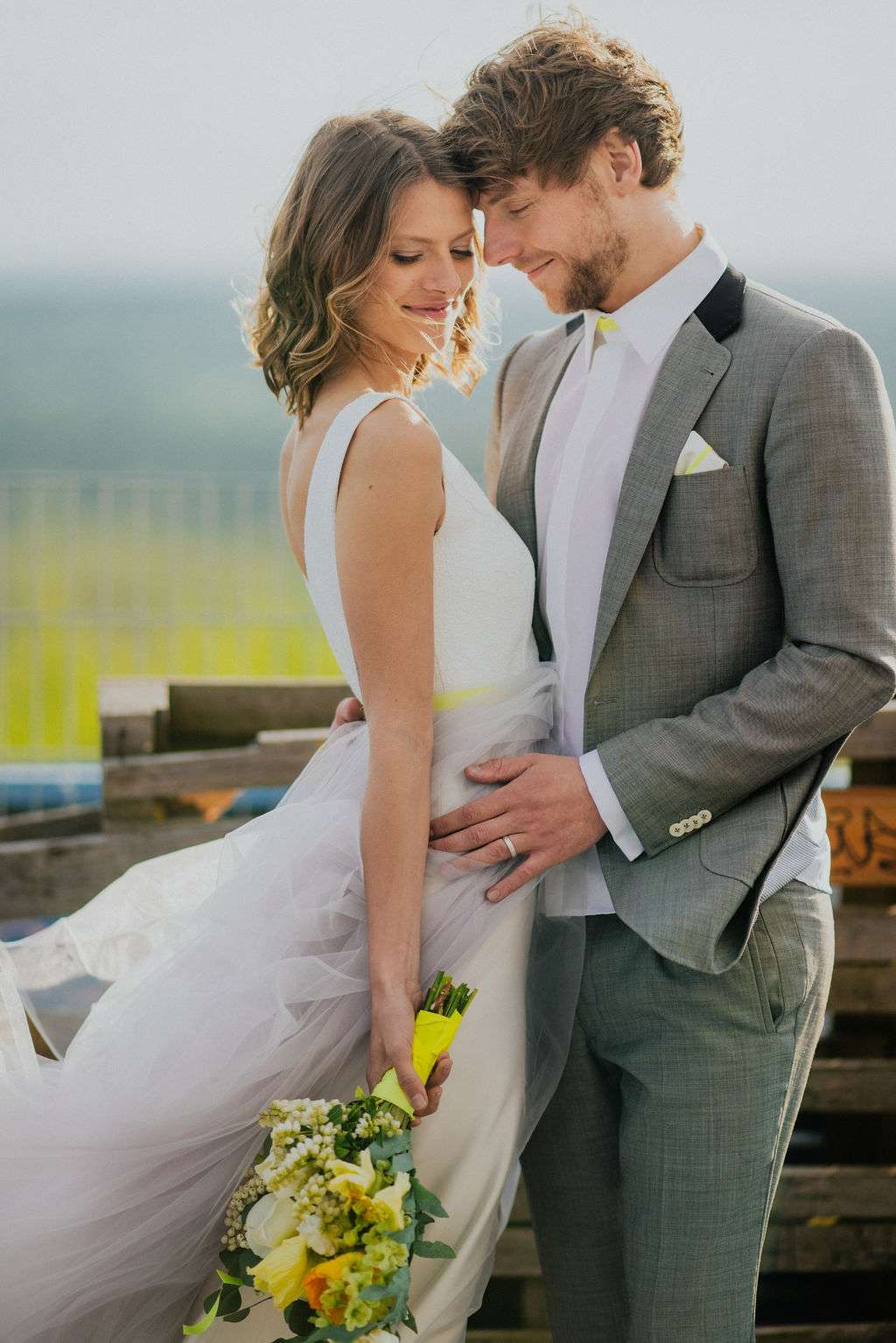 ARE. YOU. READY. For the best thing you've ever seen? Rock n Roll Bride was founded on celebrating alternative weddings that are totally different, and this is going to blow your mind. Laura and Florian's Berlin wedding was a neon wonderland, including the coolest neon stationery and glow-in-the-dark eyeliner. Techno? More like Tech-YES.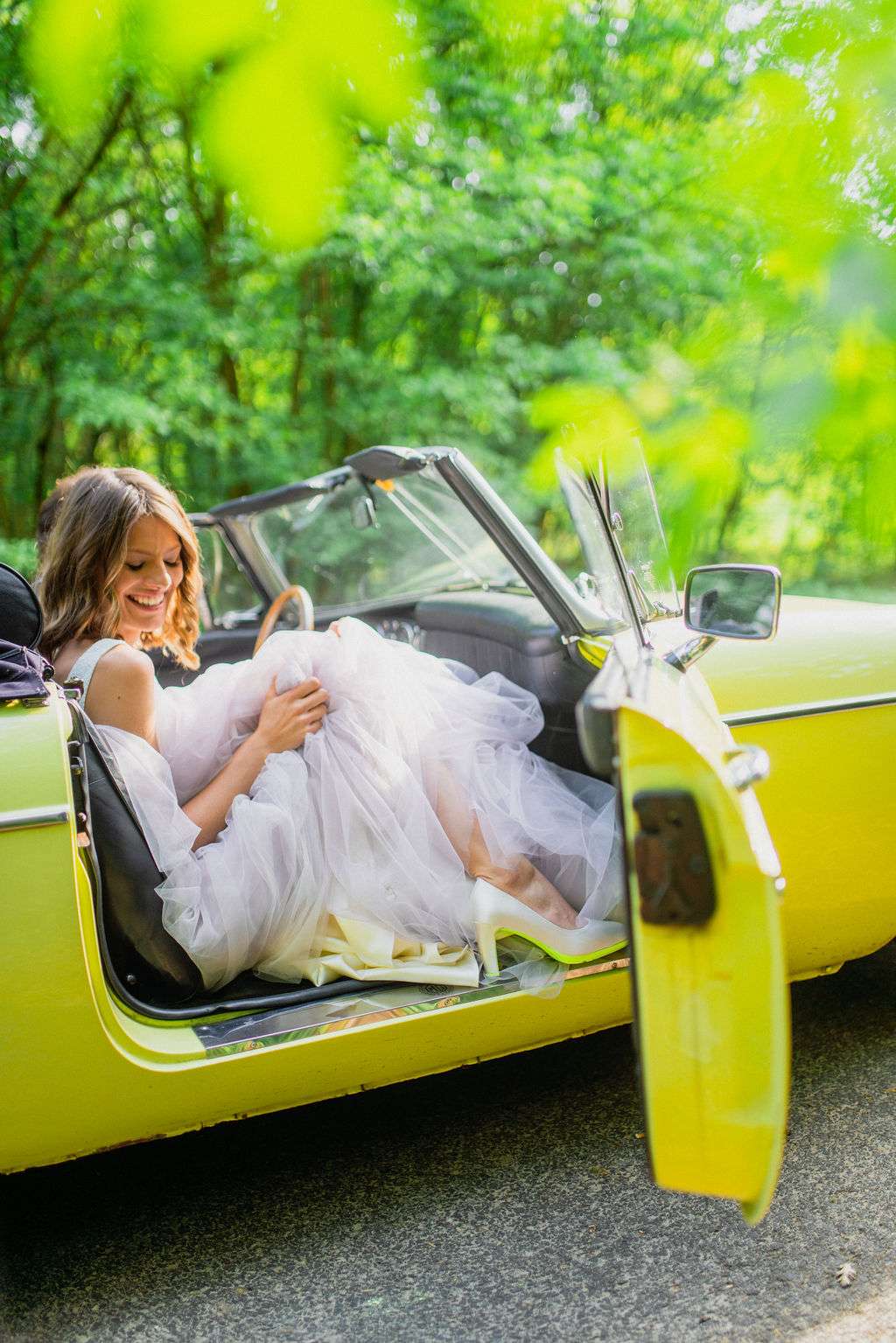 Having seen neon more and more in the fashion world, Laura and Florian had the idea to use it as their wedding theme, mixing neon yellows and greens with white and grey for a classy take on the colour palette. There were neon green details on everything, including on the soles of Laura's heels, the buttons on Florian's shirt cuffs, their ring box and their stationery, all from Braune Biene. They had a neon green acrylic menu card and even sent their family a cute elopement card afterwards.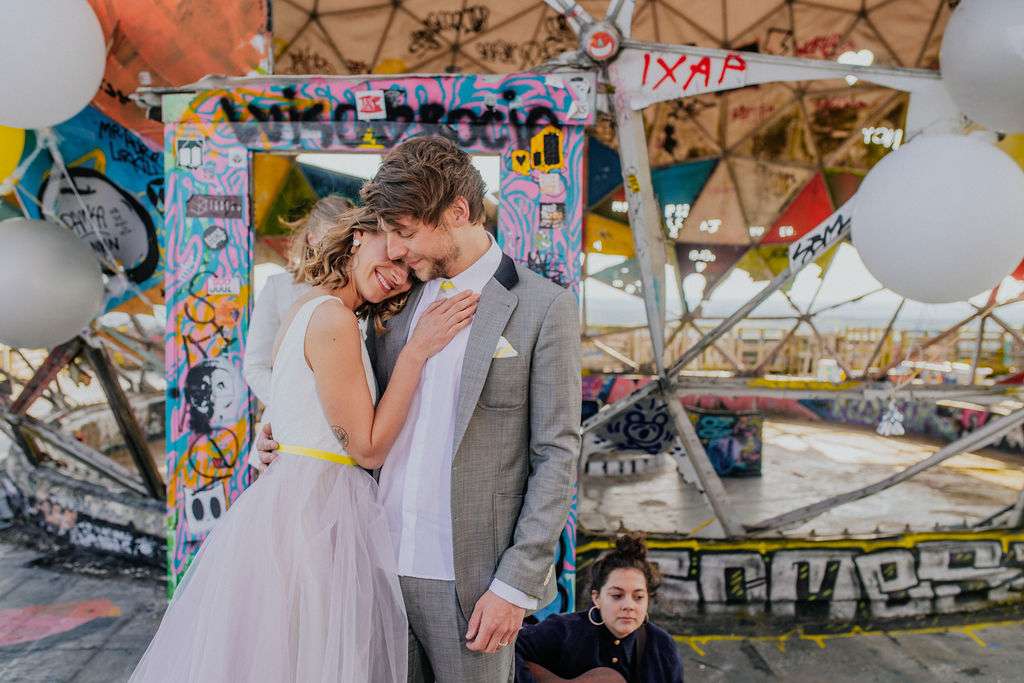 Laura and Florian's ceremony was held at Teufelsberg, a former American military base which has become a place of art and culture. "It is not a common wedding place!" Laura explains, "It's full of urban graffiti and art. We love Berlin which is open minded for every culture and art. We loved the idea of making an 'ugly' place romantic and individual." They were serenaded by Like Mint, who they found playing guitar at Teufelsberg – they asked her if she could spontaneously sing something for them and loved it!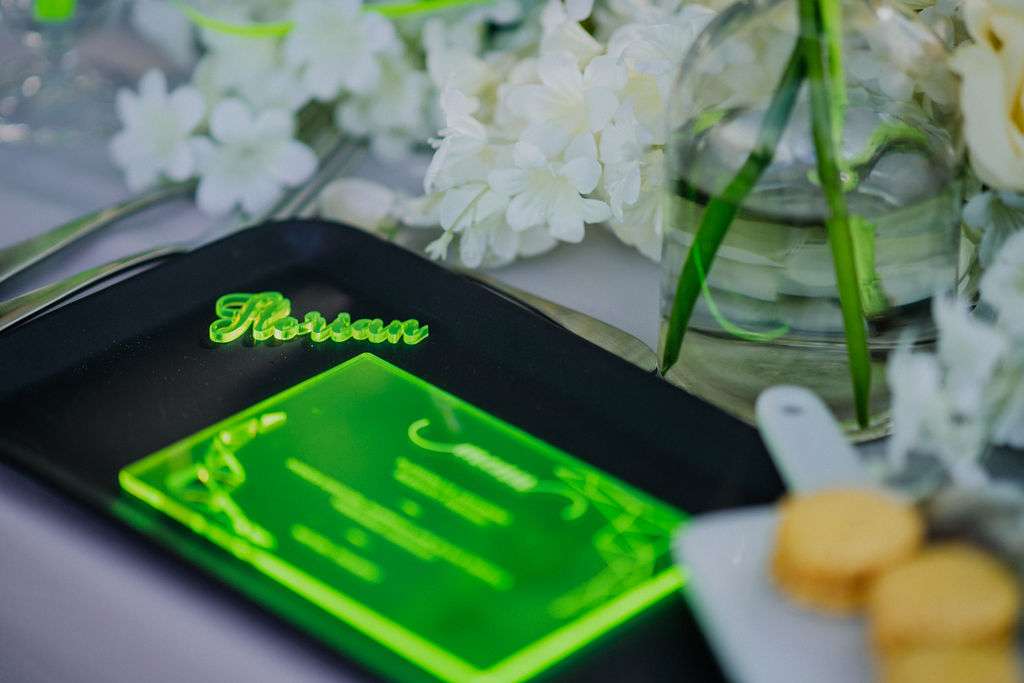 After their intimate ceremony and dinner for two at Teufelsberg, Laura and Florian took a Cabriolet from Classicdepot to their party venue, Apartment Bar. For the party, make up artist Mandy Klimt changed her look to include incredible blended glow-in-the-dark eyeliner, before Laura changed her (gorgeous) dress. "For dancing I took away the long dress, because I had a short dress underneath. This made my dress so special! My wedding dress designer Anne Wolf had this amazing idea to make two 2 dresses in one. It was a smoky lilac, romantic dress during the day and a short dress for party!"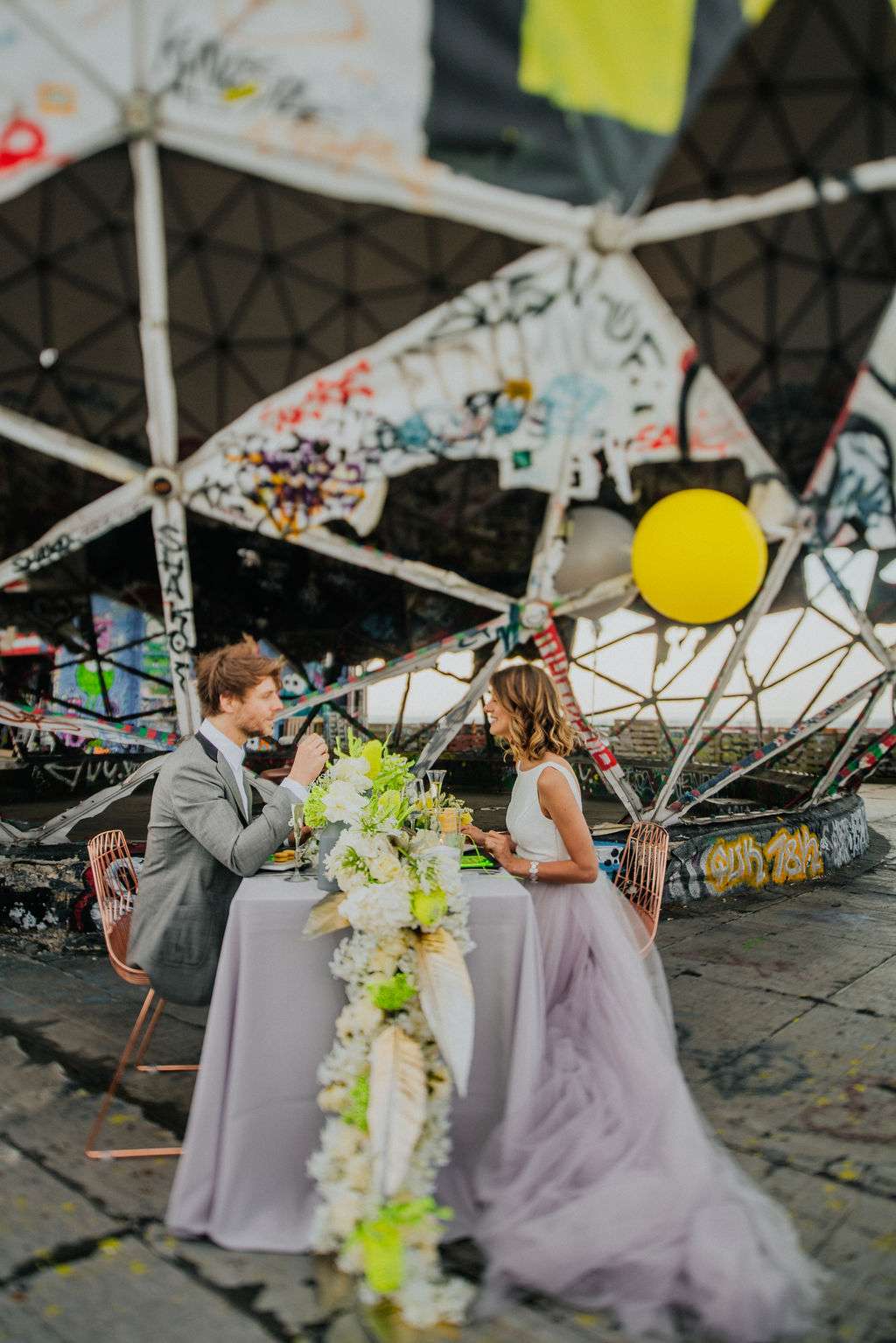 "We were so happy to have Sarah as a wedding planner to find all the lovely details. We can definitively recommend a planner to create the own ideas and to add a lot of other ideas to make it perfect – we couldn't have couldn't found all the perfect vendors alone."