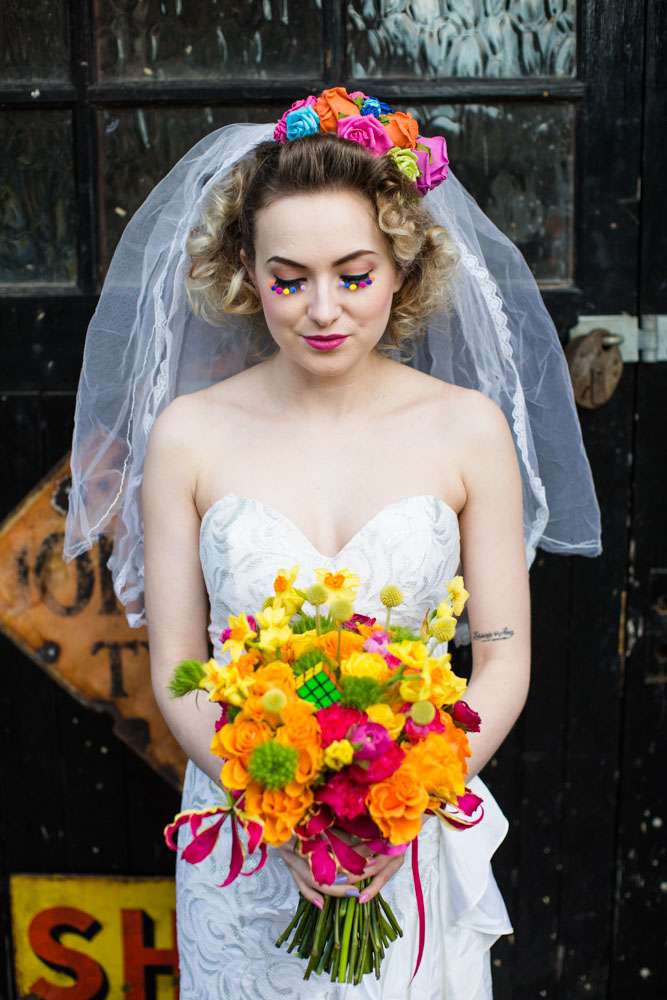 The eighties gets a bad rep: The big shoulder pads, the garish make up, the even bigger hair… But that didn't stop the National Vintage Wedding Fair embracing it! To celebrate their upcoming wedding shows, they wanted to play homage to the decade of excess and create these promotional images in all their over-the-top glory!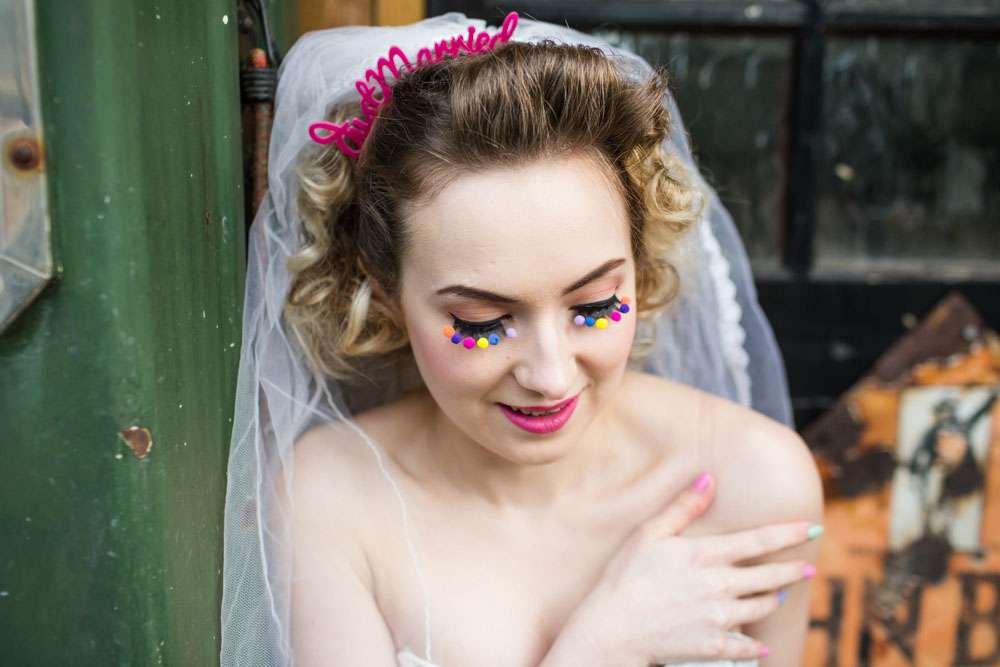 "Over the last year we have styled a series of vintage shoots covering different decades to help promote our National Vintage Wedding Fair", organiser Kate told me. "We started with the 1950s, which many feel is the most popular decade for vintage wedding styling, then shot the 1940s, 1960s and 1970s. I was fully intending on featuring the 1930s next but last minute did a massive U turn, choosing to shoot the 1980s. This was quite risky as many don't feel that the 1980s is vintage, especially for weddings, but I really wanted to show that this era of decadence can look fab. The looks are all very glam, as was the 80s!"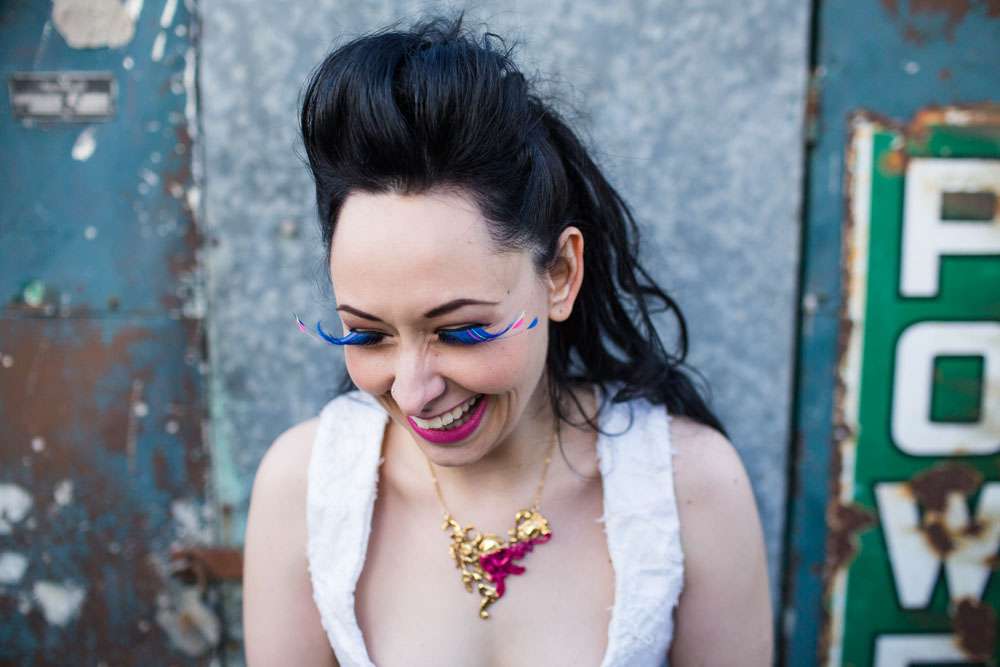 "We wanted to show four looks: neon, new romantic, Madonna inspired and Kate Bush meets All About Eve!", she continued. "I really enjoyed this shoot and am busy planning more traditionally vintage eras: Edwardian, 1920s and 1930s. But I fully intend to rock the 1990s soon too, so watch this space!"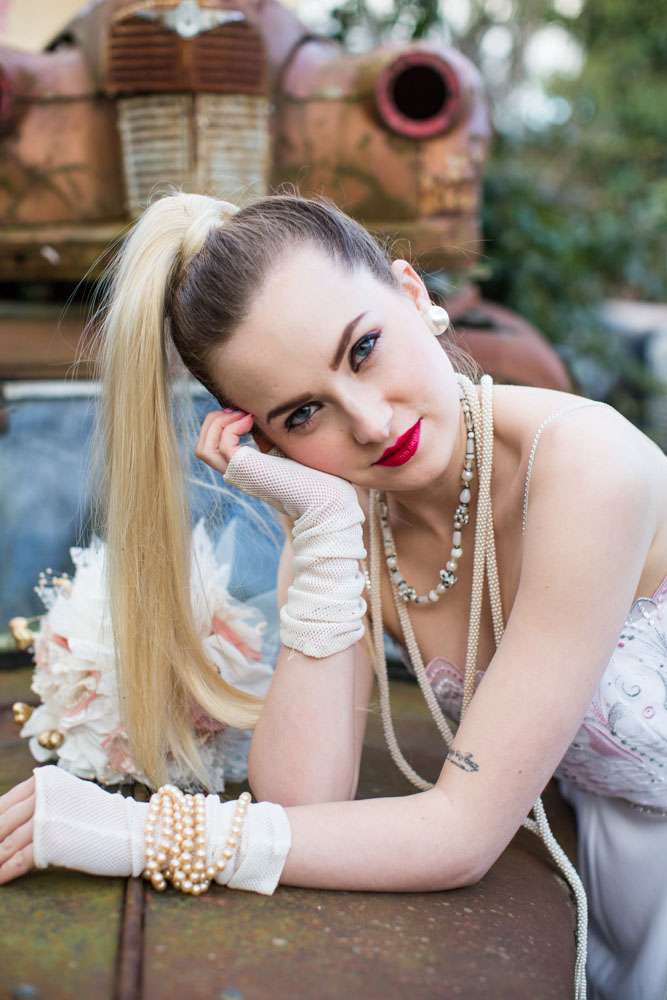 The National Vintage Wedding Fair has two locations this year. On October 18th it will be taking place in Manchester, at Victoria Baths, and on November 8th they'll be in London at Chiswick Town Hall. Entry is £4 on the door.