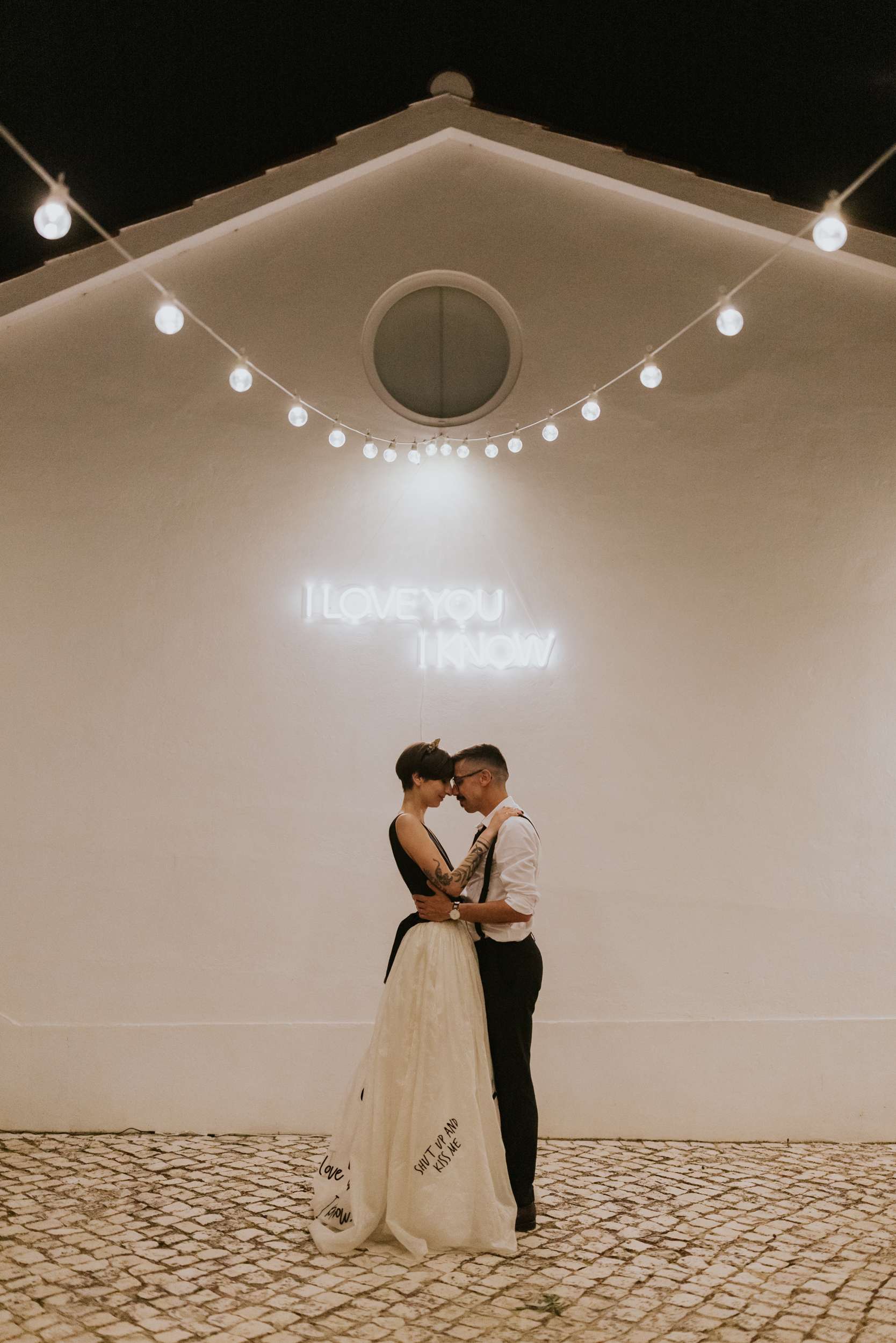 Both Star Wars fans, Dani and Bruno wanted to incorporate their shared passion without having a full-blown themed wedding. Instead they cleverly wove elements through their day, creating a wedding that matched their unconventional dreams.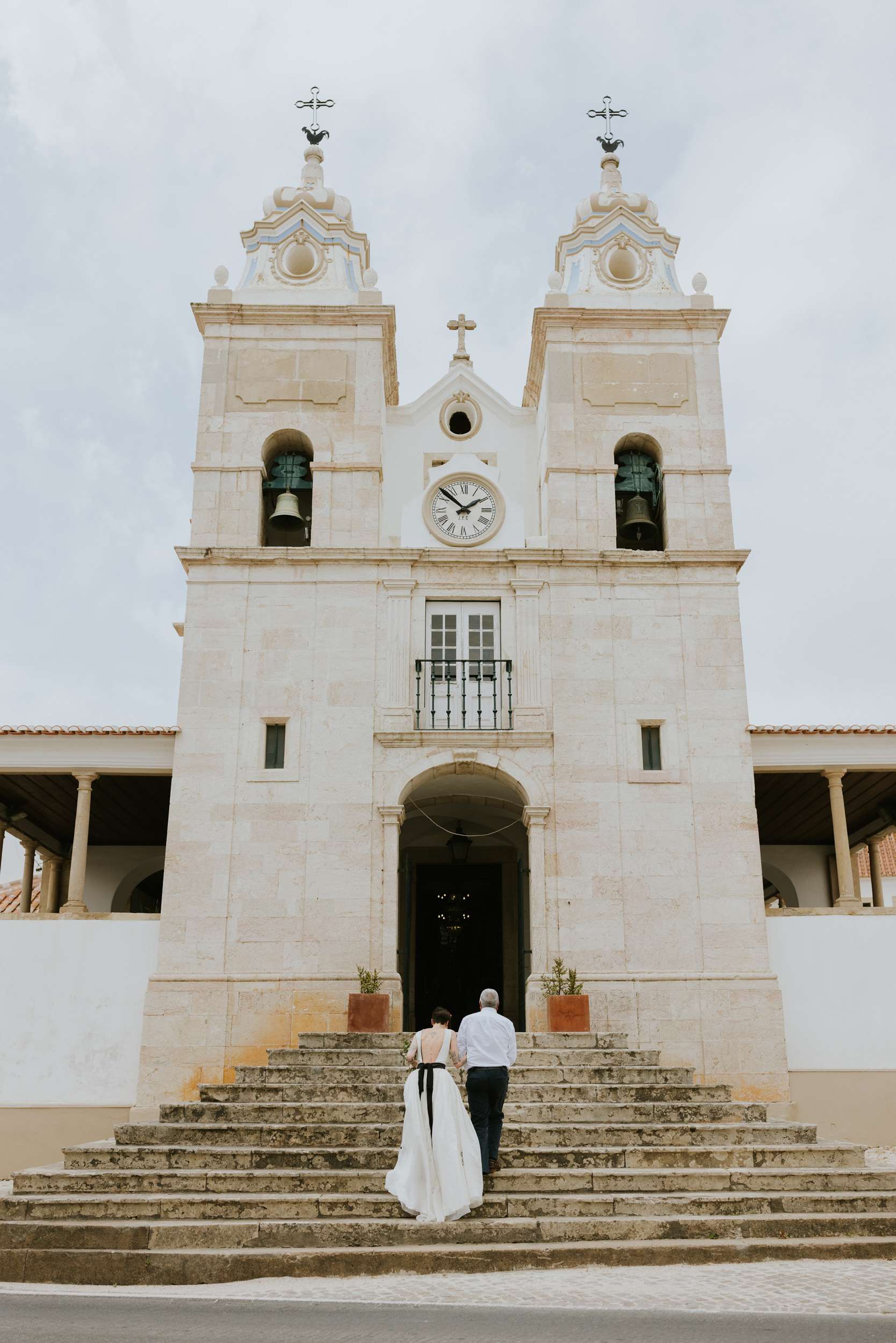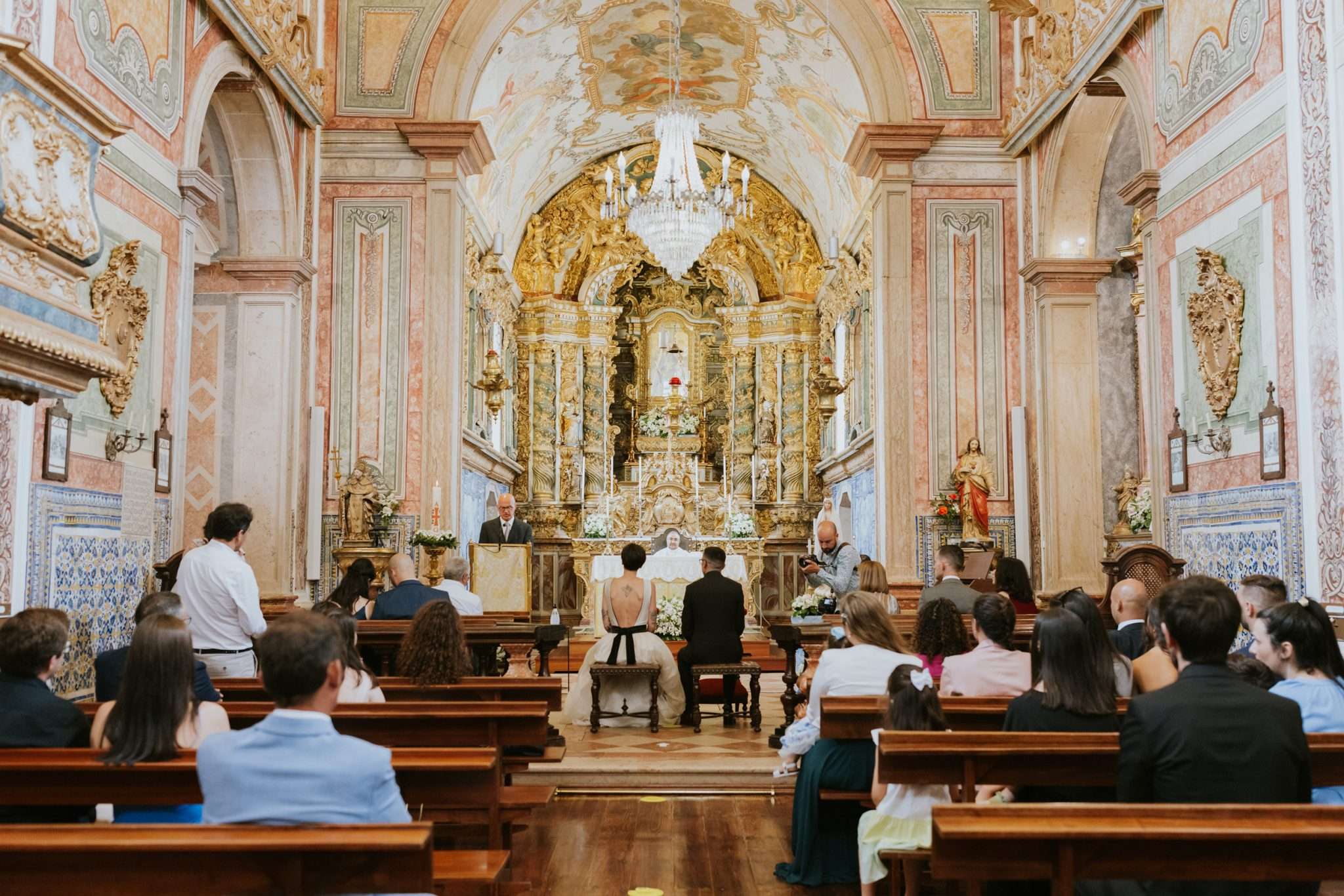 Dani and Bruno knew they wanted a small wedding, and with a guest list of 40 close friends and family, Dani told us it allowed them to really enjoy their company and not be overwhelmed. The choir at the church was made up of family members, and they got married at the same church where Dani's parents wed, emphasising the value they placed on being surrounded by their closest family.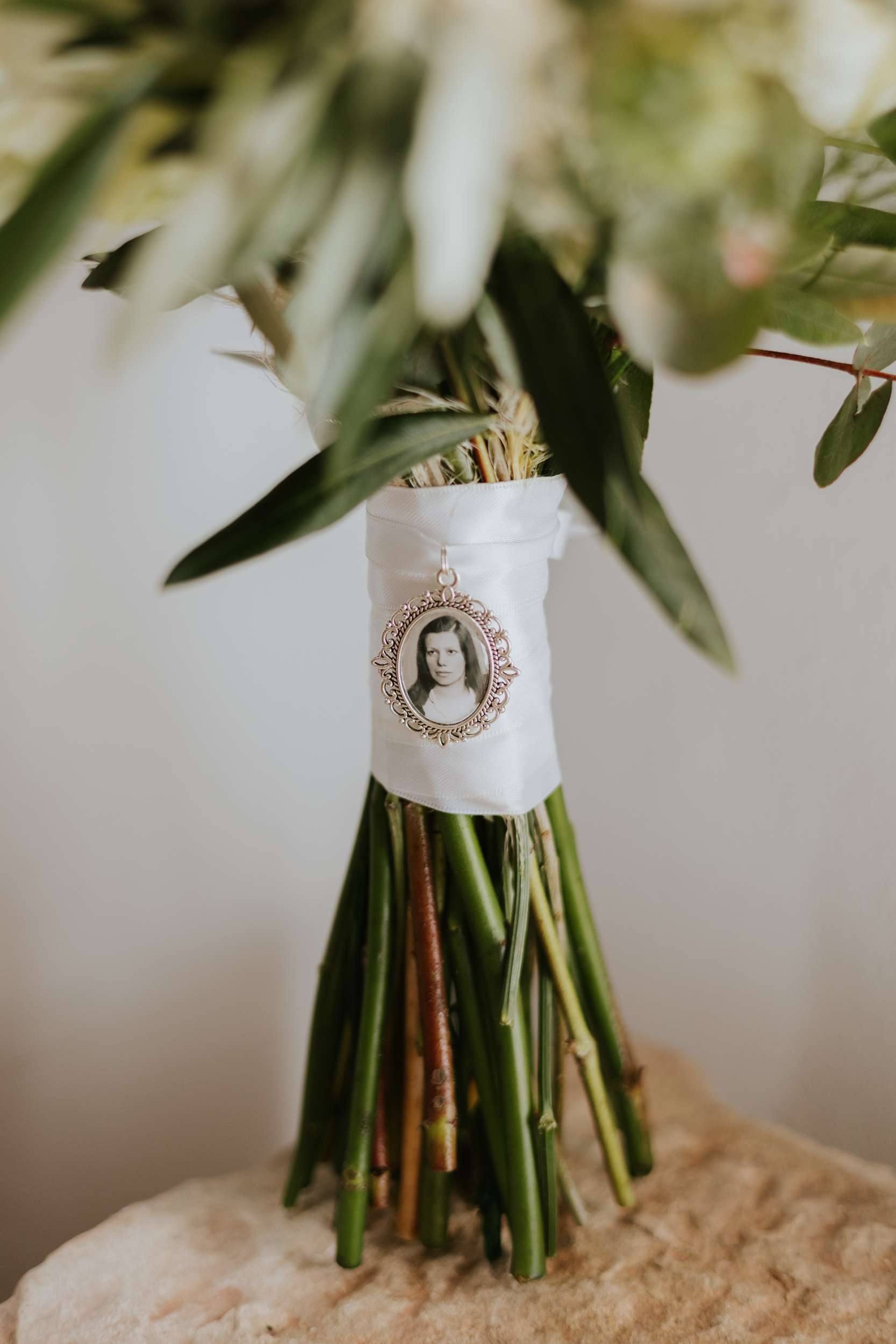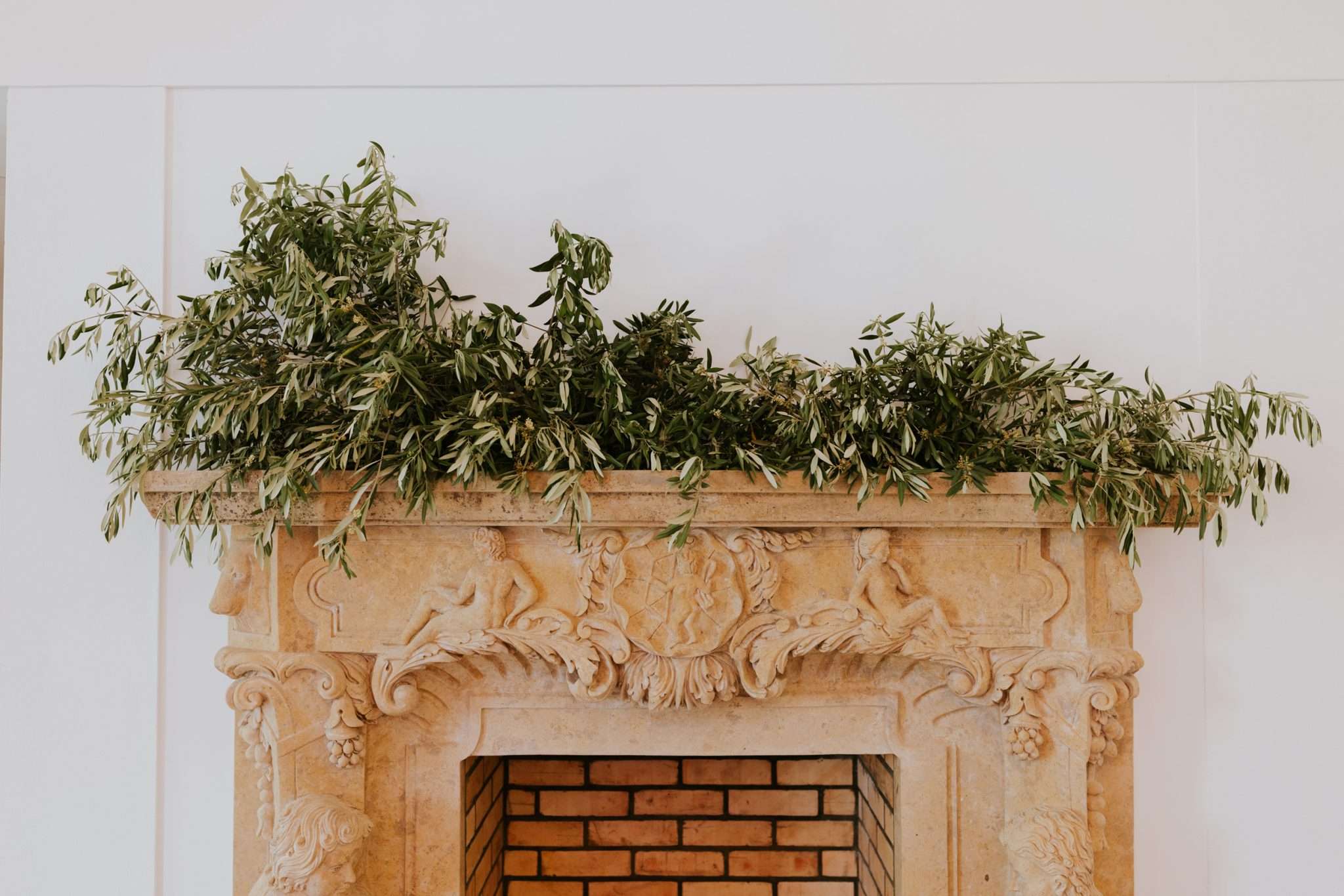 Undertaking a lot of DIY projects, Dani told us they both had a lot of fun with creating. "We consider ourselves 'makers'," she told us", so, the fact that we made our own wedding rings, all the stationery and the wedding favours was special for us." The rings were made at a jewellery workshop, melting old gold jewellery that belonged to Dani's mother. Something old became something new. Wedding favours were personalised leather napkin rings, providing something useful for guests to take away, and they created the menus and seating plan as well as designing the save the dates and invites, opting for digital, rather than printed.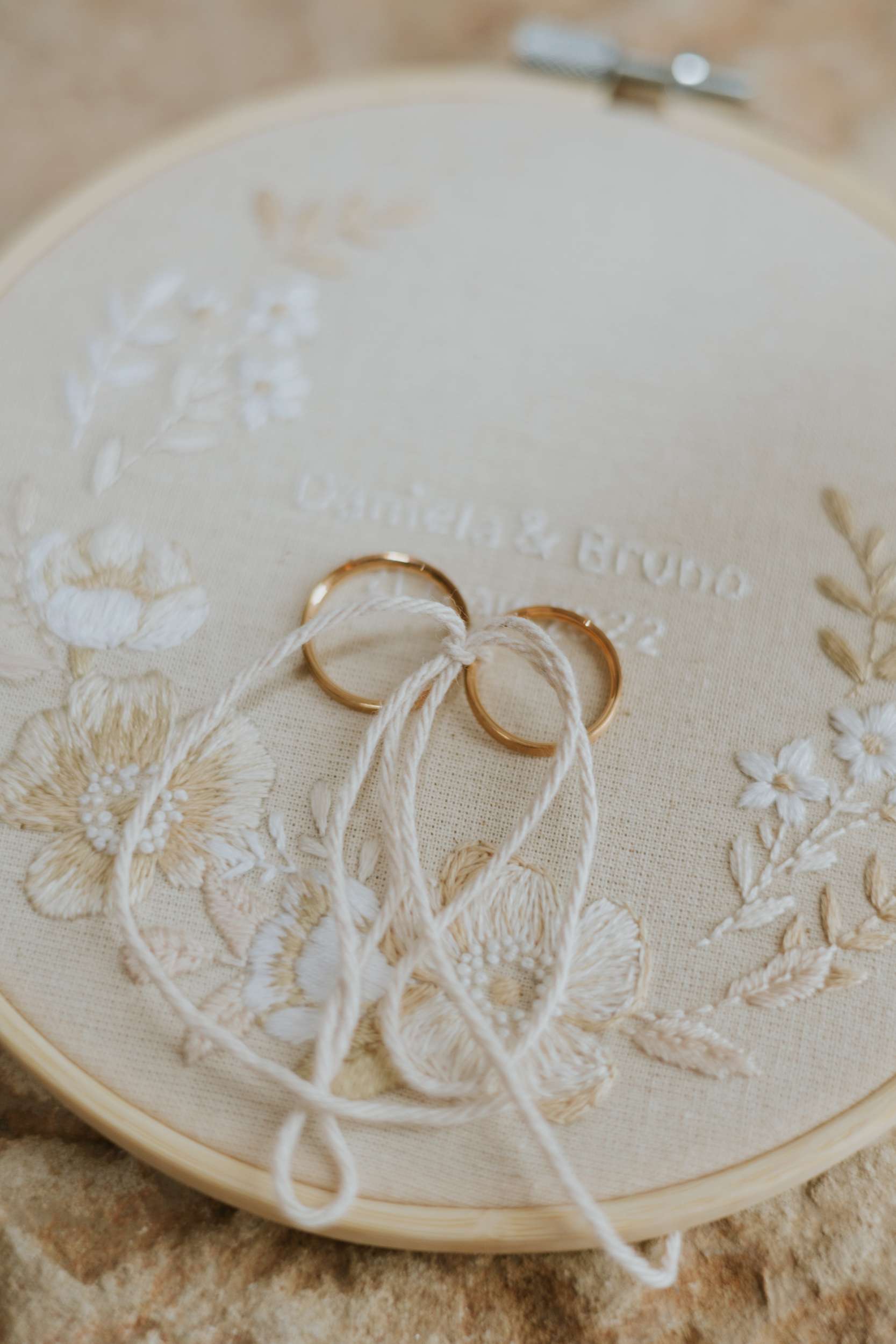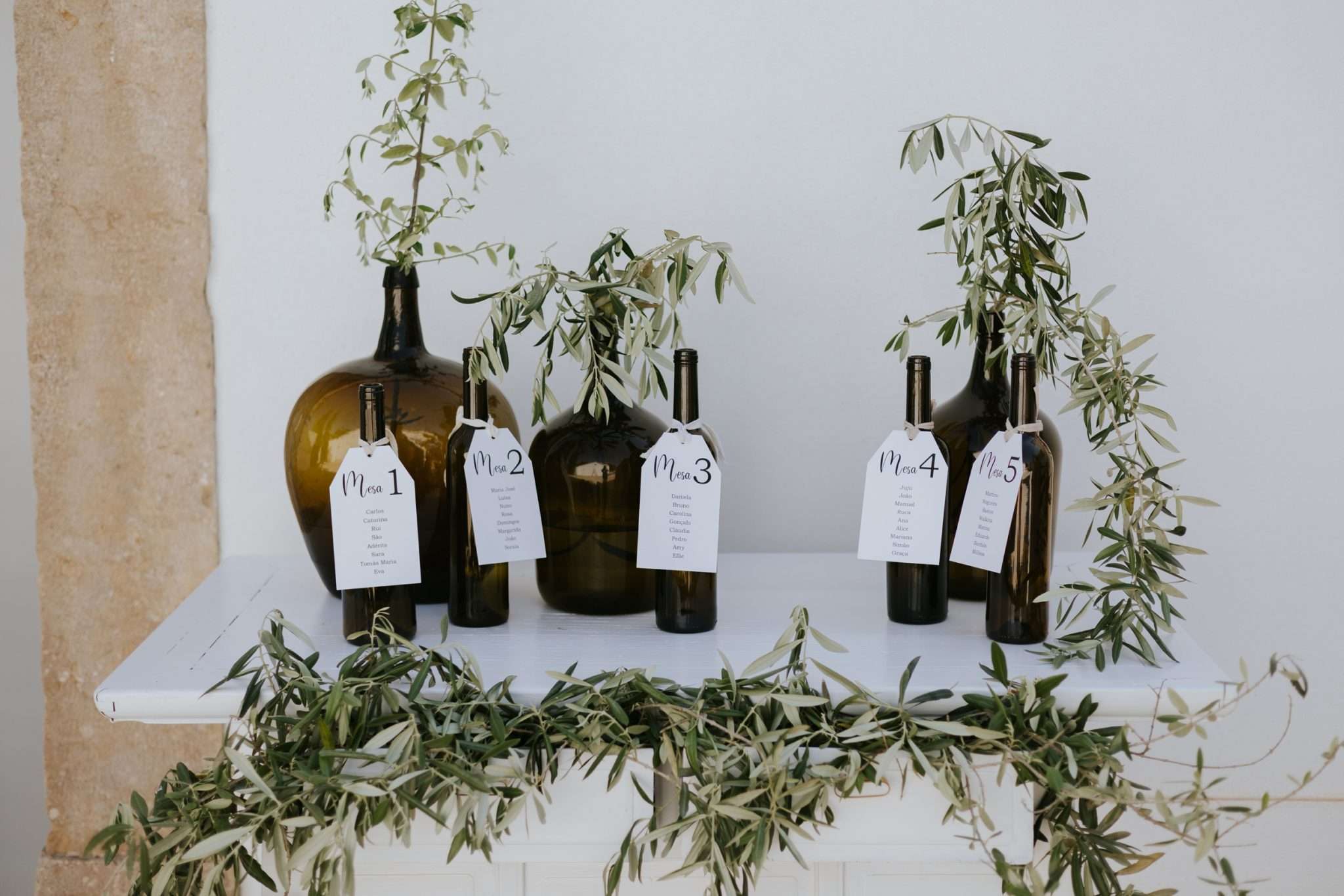 These choices underlined their desire to weave sustainability through their day too, and Dani even created a wedding dress that she knew she could wear again – in part! With a mainly black wardrobe, Dani cleverly ensured that the top part of her two-piece wedding dress was reversible – white on one side, black on the other, so it would seamlessly fit her style, once the wedding day was done. A gorgeous way to carry wedding day memories through into everyday life and also reuse garments that are usually only worn once!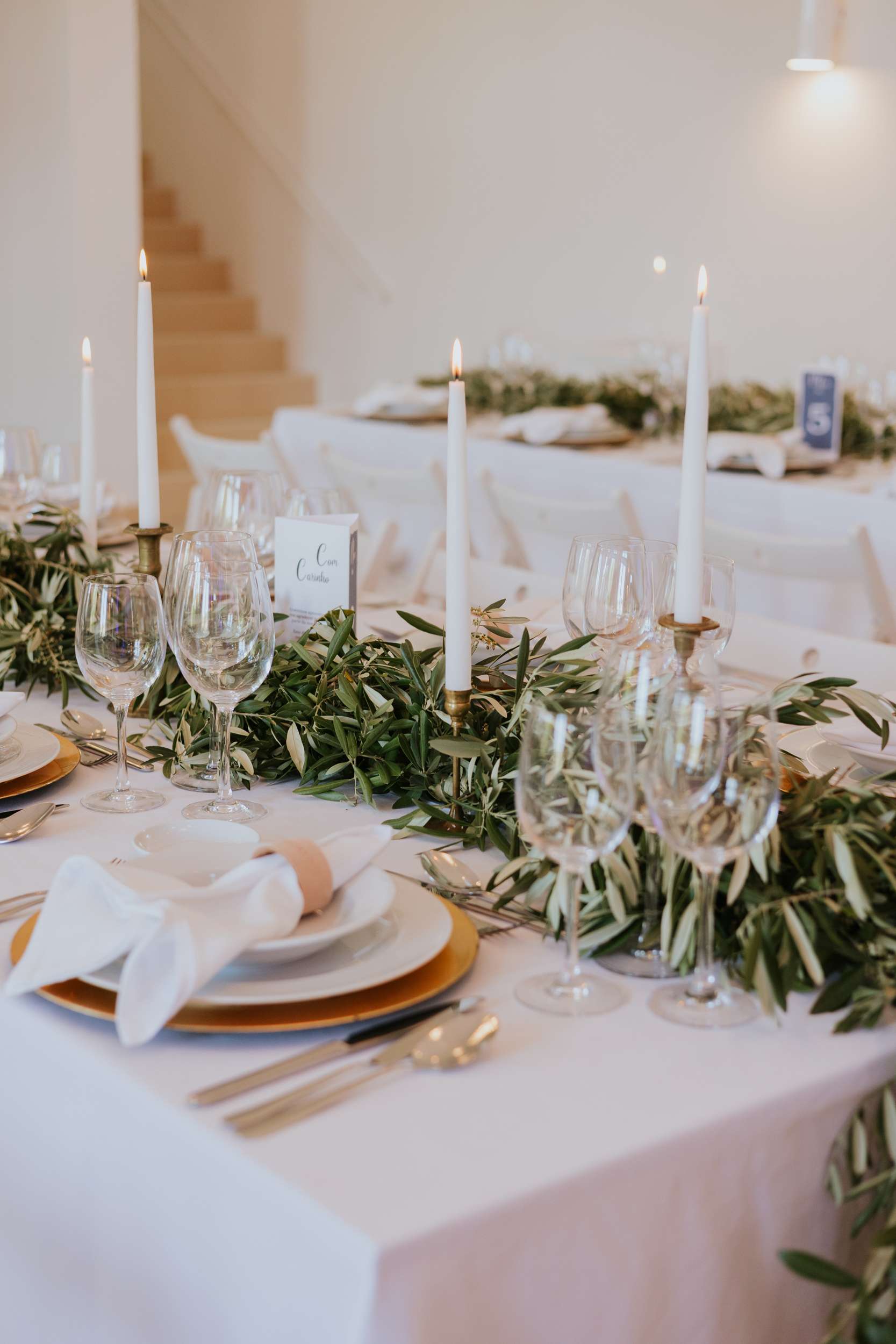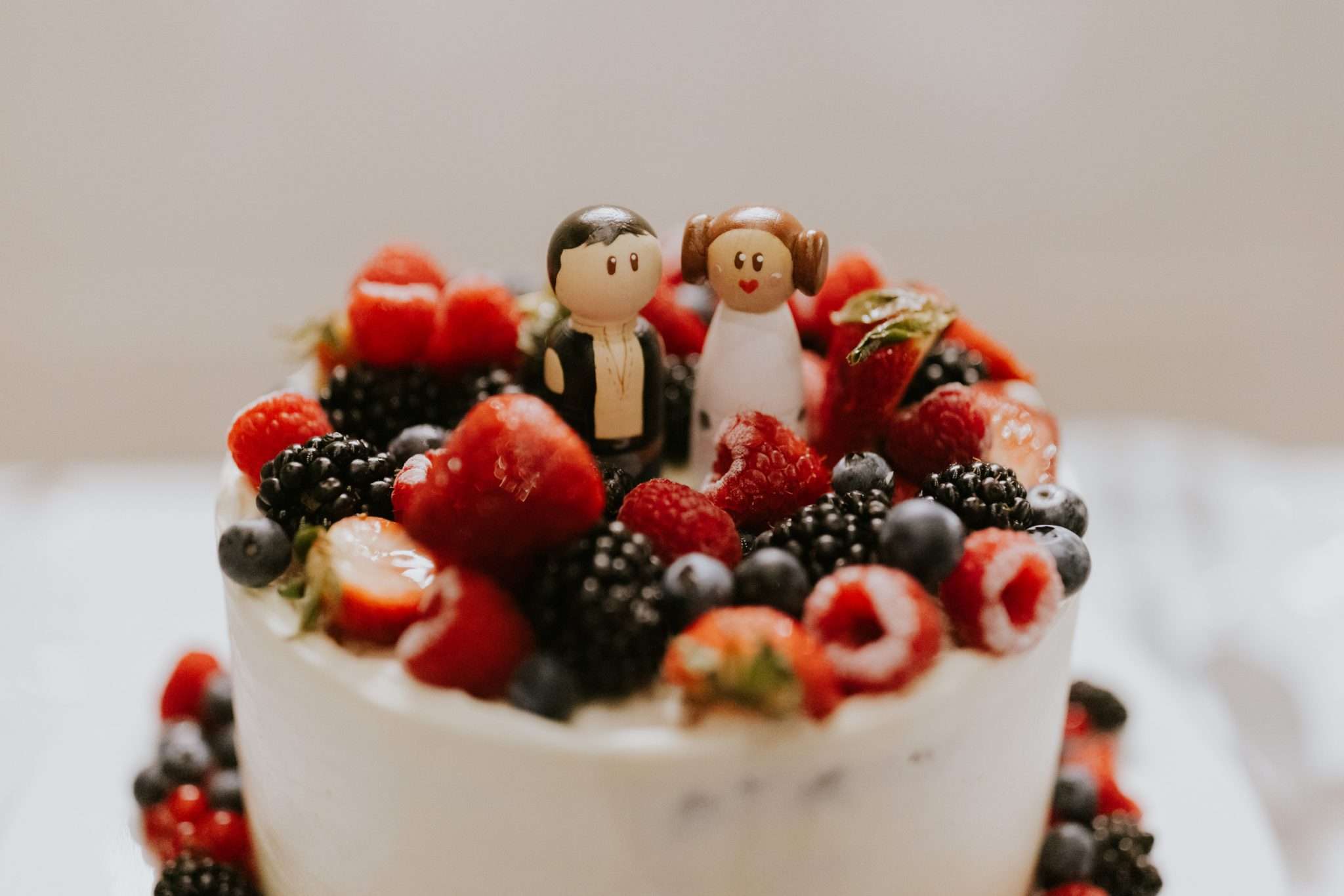 "We felt like kids in fancy clothes!" Dani told us, explaining how their photographer and videographer 'kidnapped' them to take portrait shots in a vineyard. Their favourite part of the wedding day, Dani and Bruno loved the chance to take a break from their guests and spend a few moments (almost) by themselves.
With Bruno away a lot, as a sailor, they spent a lot of time long-distance planning, but offered this advice to future engaged couples, "Start planning everything calmly but with a lot of time in advance. And never forget: it's YOUR wedding. People around you will have a lot of opinions. Stick to what makes sense for both of you."