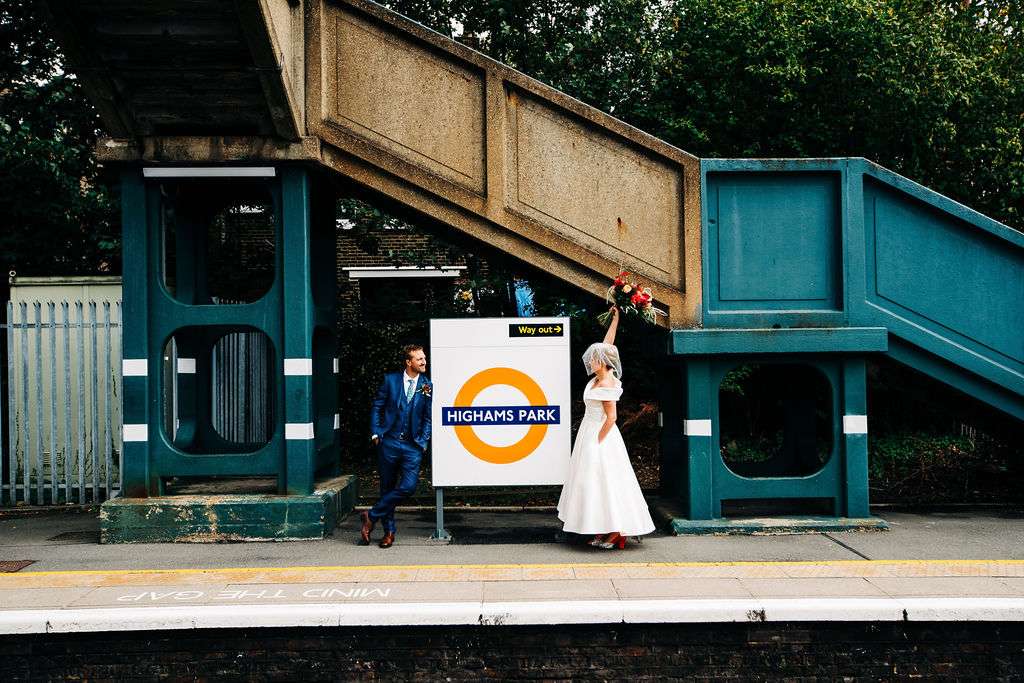 The main priority for Chris and Nat's September wedding day was for them to host a really fun party that had little nods to all the things that they both love. They were also really keen to keep things local; part logistics for all their guests, and part because after many years of travelling around, they've finally put down roots in London so it seemed like an excellent idea to celebrate the city that they hold so dear.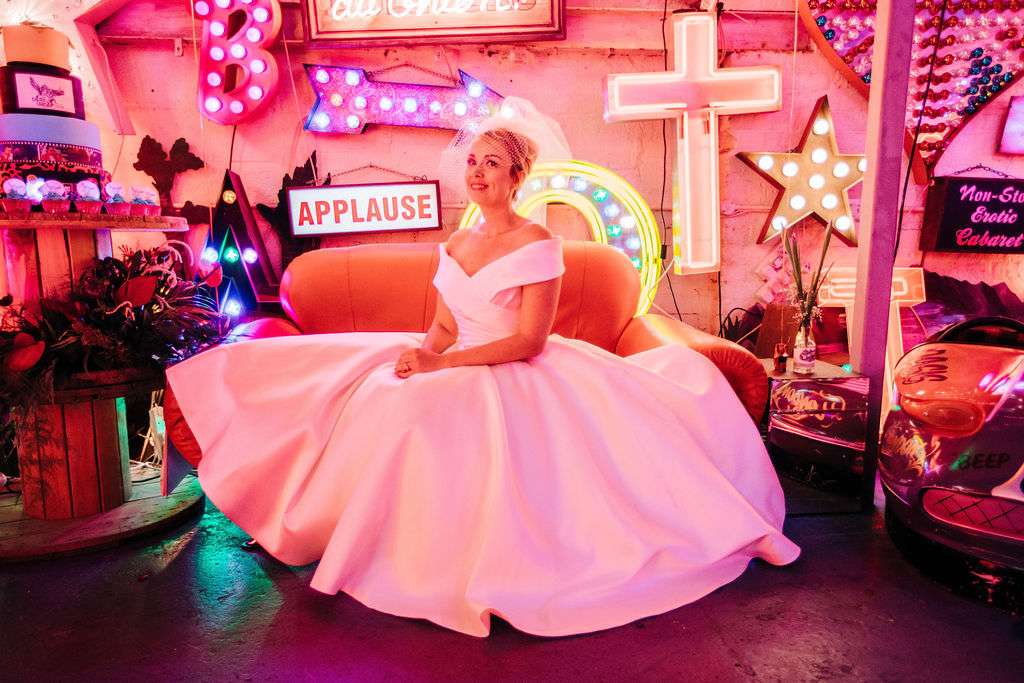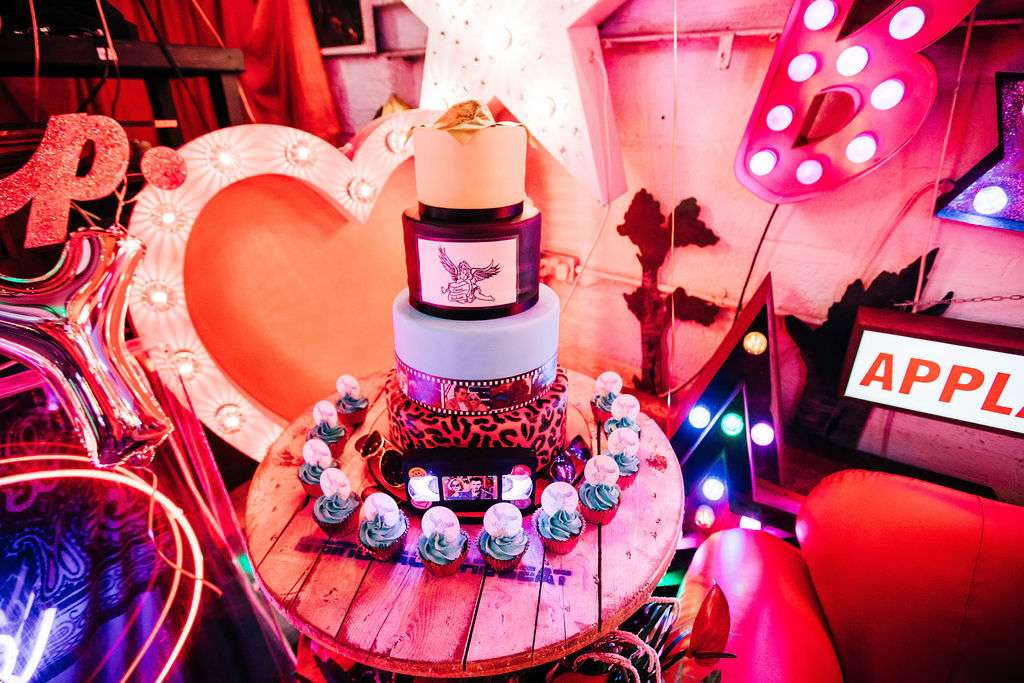 The couple decided to turn a lot of wedding traditions on their head for their wedding day. The idea of spending the night before the wedding apart didn't make any sense for Nat and Chris – so they spent the morning together at a hotel, went for a lovely, relaxed breakfast and a wander – before heading back to their hotel to get ready, to find some friends waiting for them with champagne! They then hotfooted it across London to various favourite locations for photos, including stopping off at L.Manze – London's oldest pie and mash shop – for a pre-ceremony lunch before heading to their ceremony together. "We love now that all the places we went to that day we see regularly going about our day to day life and we get to have little reminders of our day."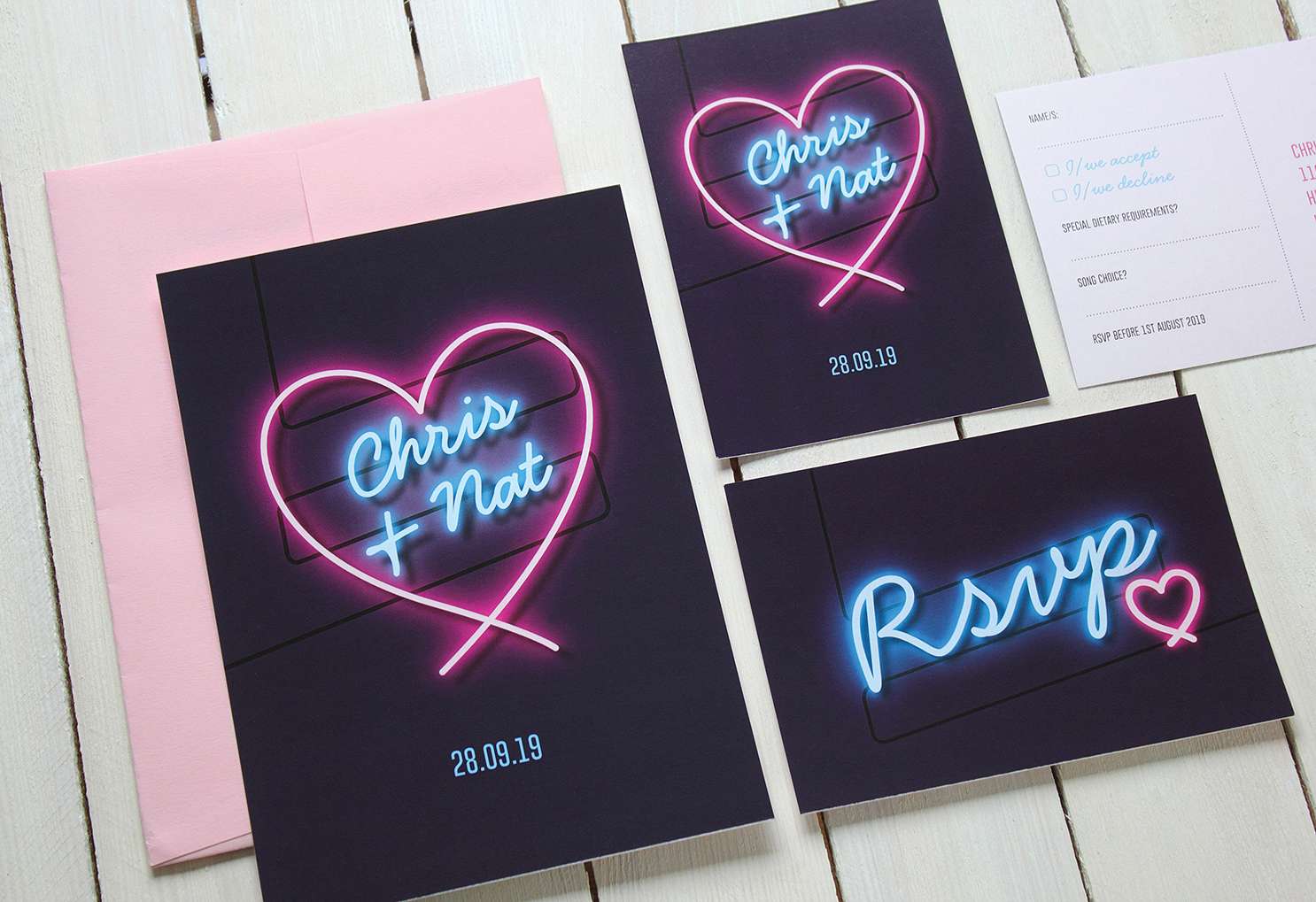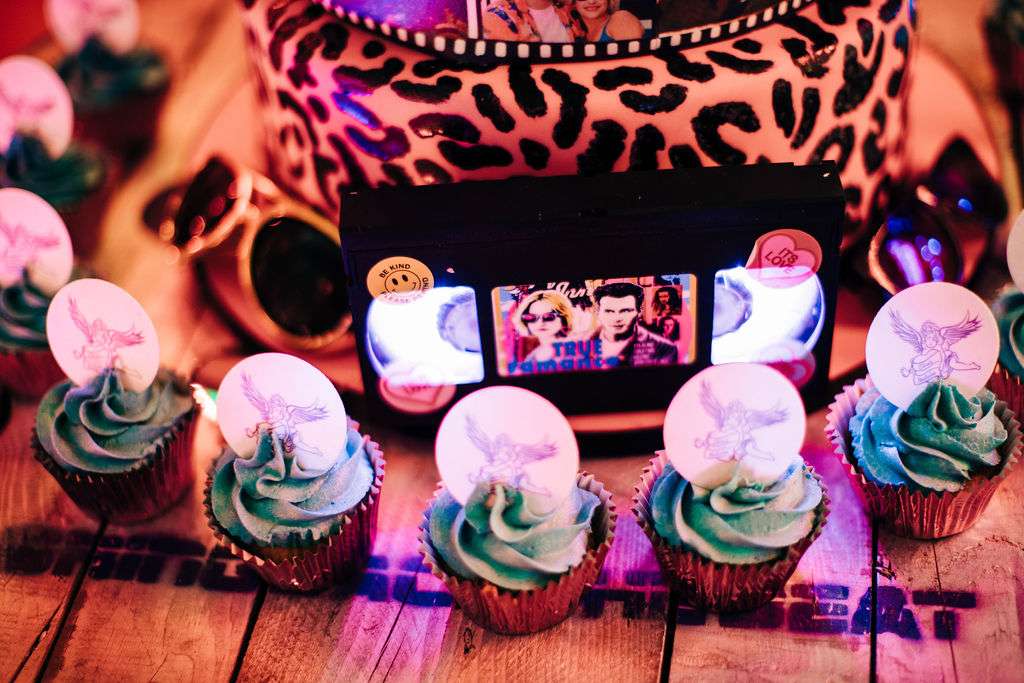 Their ceremony was held at Waltham Forest Town Hall, Walthamstow. The couple originally wanted to travel by tube together to the ceremony, but when their local station was closed for the weekend of the wedding, they hired a black cab for a few hours instead – and managed to sweet talk TFL into letting them in to grab some photos! "This actually worked out way better," said Nat. "The weather wasn't great and it allowed us to travel around with our photographer and videographer to various locations to get photos."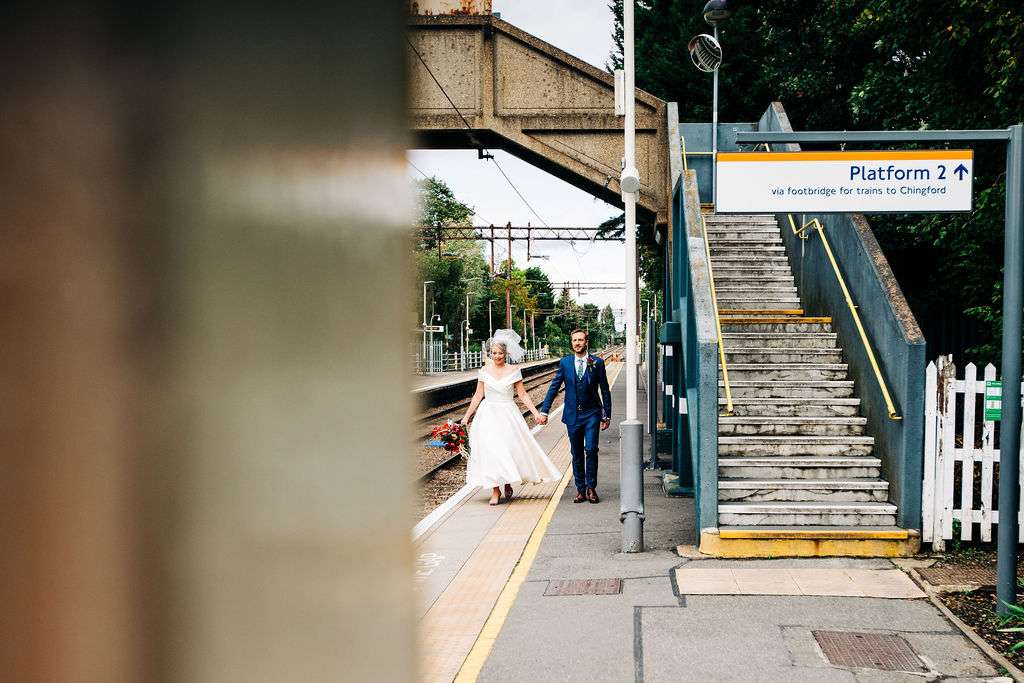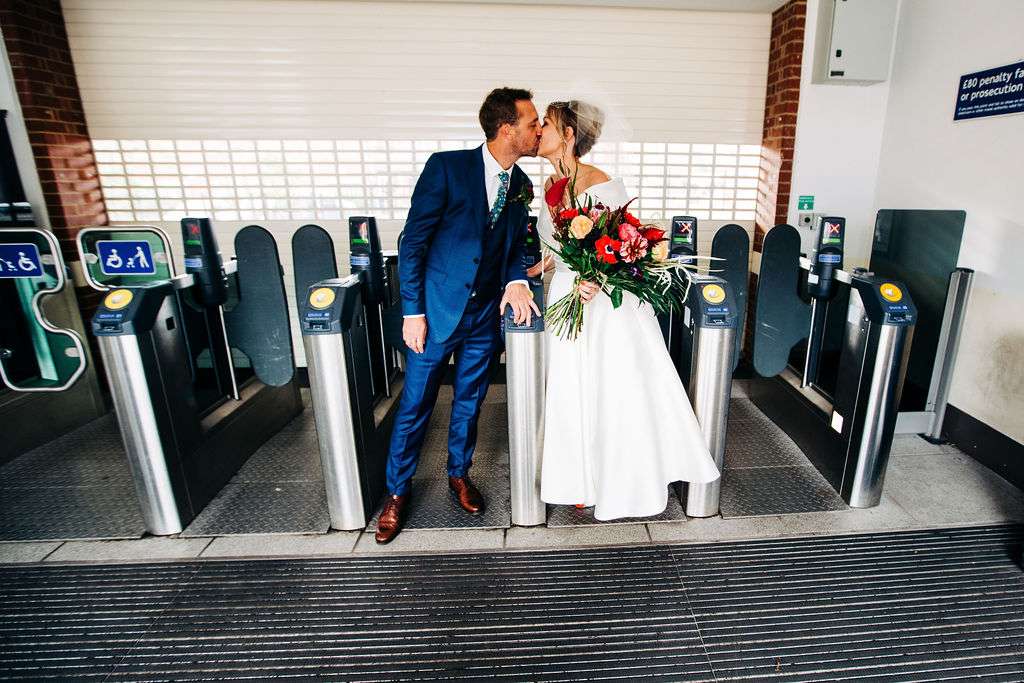 Once they'd decided they wanted to get married in London, The Blitz Factory was a clear runner for the couple as their reception venue; a dedicated events venue run by the same people as God's Own Junkyard, their favourite place to while away a few hours on a weekend with their daughter. Filled with their signature neons, this inspired elements in the rest of their touches, like their stationery, and also meant they didn't have to do a lot of decorating! Immediately after the ceremony they headed to nearby gin bar, as both Chris and Nat love gin, for cocktail hour with their 50 ceremony guests before the main reception.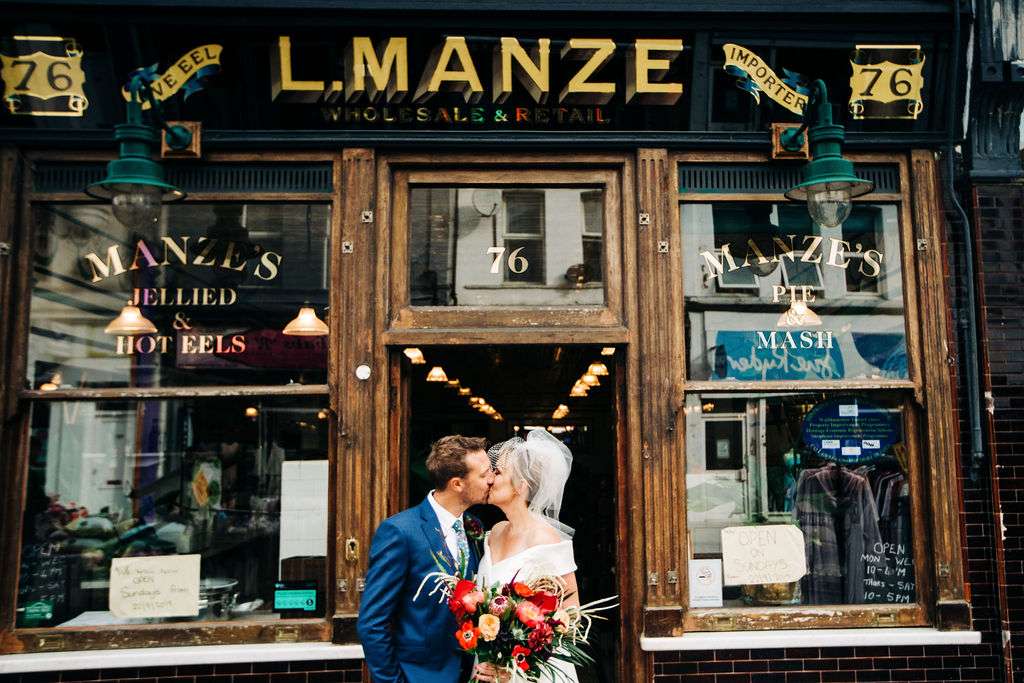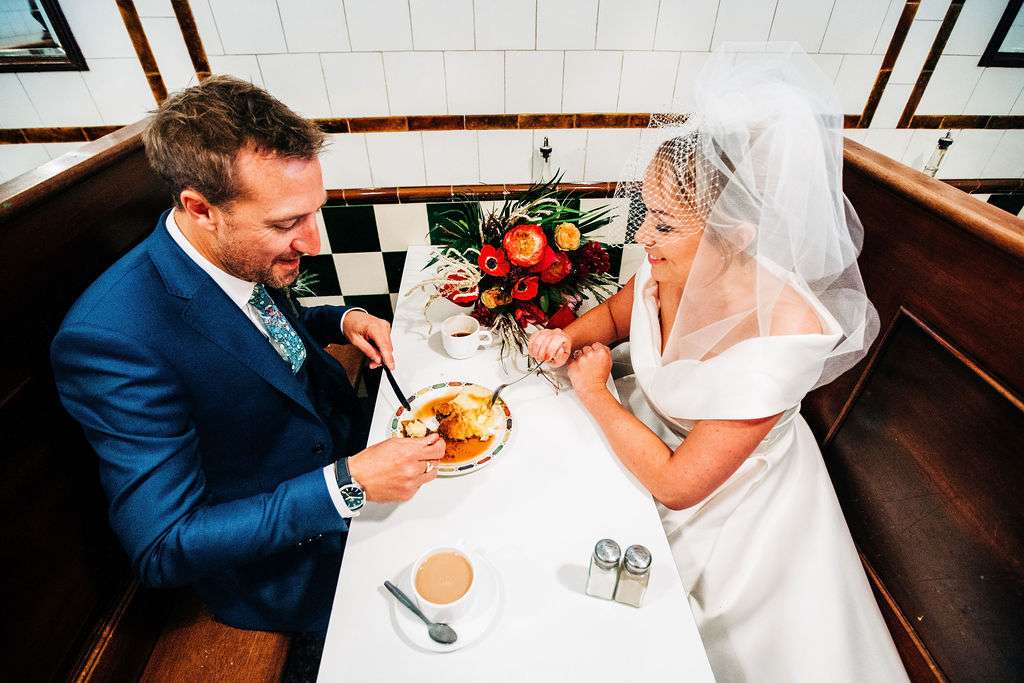 In keeping with their relaxed and fun atmosphere, they decided against a sit-down dinner, instead hiring Soho Gourmet to create a stone-baked pizza buffet for their guests to enjoy as and when they wanted. "We knew our friends and families are the types to enjoy a drink and a dance far more than a sit-down dinner," said Nat, "so didn't want them to feel tied to a place-setting for hours on end." They hired a DJ, photo booth and tattoo transfers as entertainment. Chris was absolutely adamant that under no circumstances would he do a first dance – the idea of everyone watching them slow dance together made them both feel a bit cringey! – but after he stitch her up outrageously on her hen do, Nat needed to get him back, so conspired with a friend friends, the DJ and the photographer with a surprise, fun first dance for him, that their friends got involved with too, which thankfully he took in good humour and it got their party started.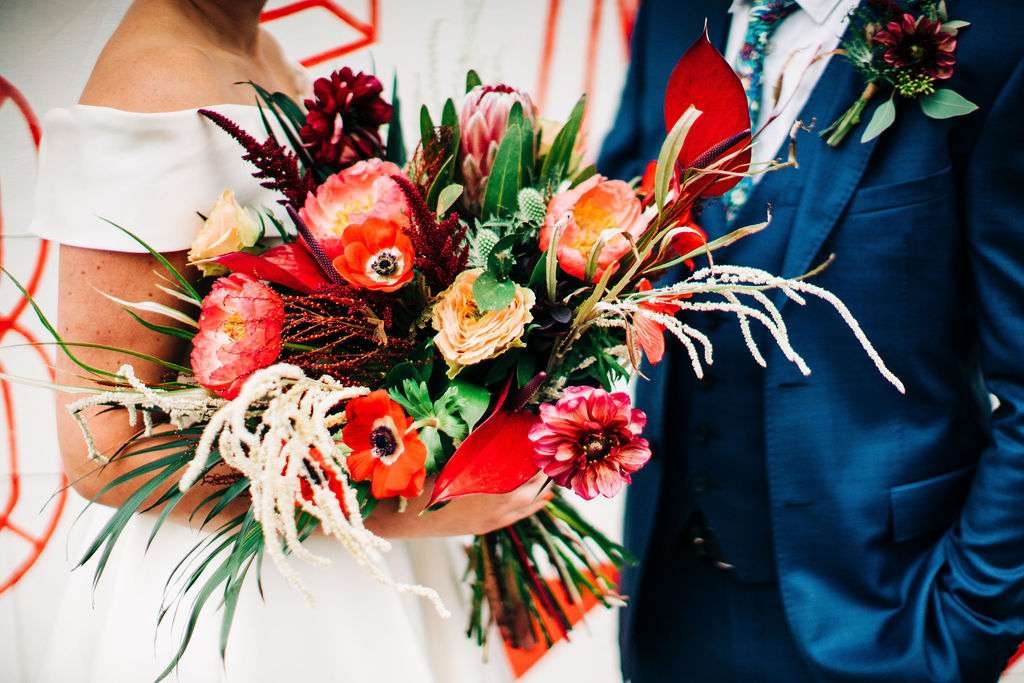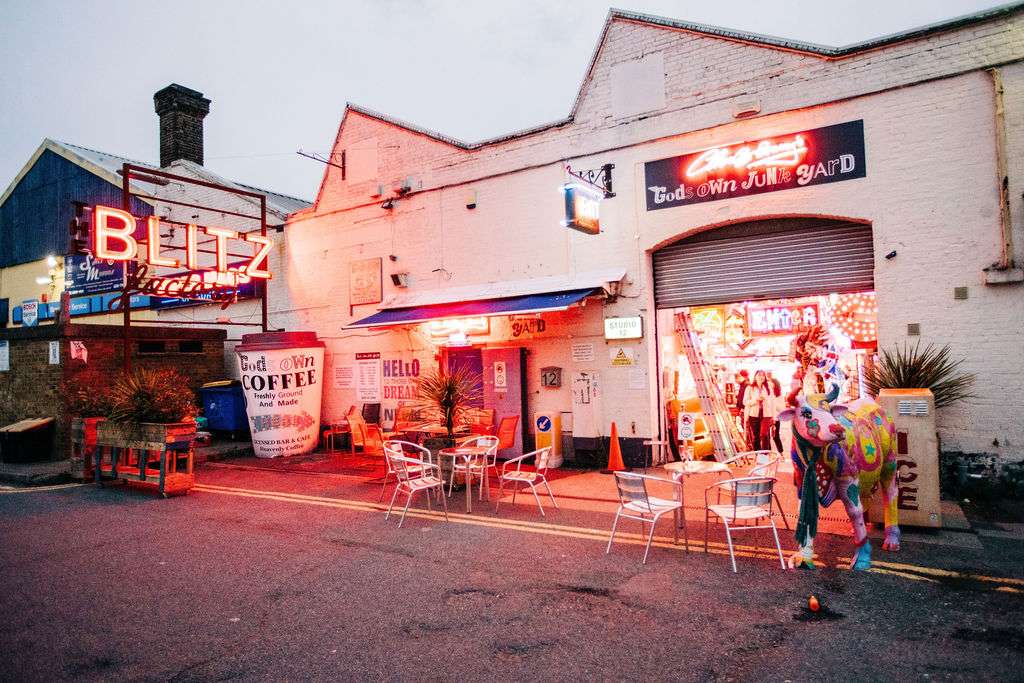 For couples that have children, Nat and Chris advise, if you can, ditching your parenting responsibilities for the day. They hired a baby sitter for the day who's sole responsibility was to look after their daughter. "Somewhat controversially, we didn't have our daughter at the ceremony; although she's generally very well behaved, 40 minutes would have been a long time for her to sit in silence, and we were keen that we were able to concentrate fully on the moment instead of being distracted by a toddler," explained Nat.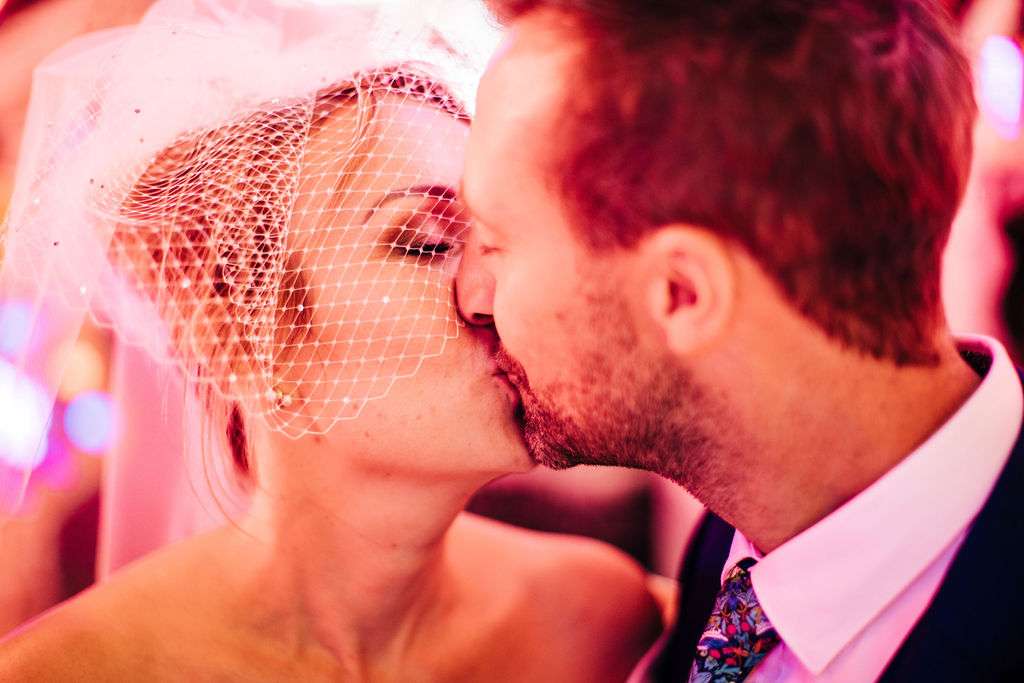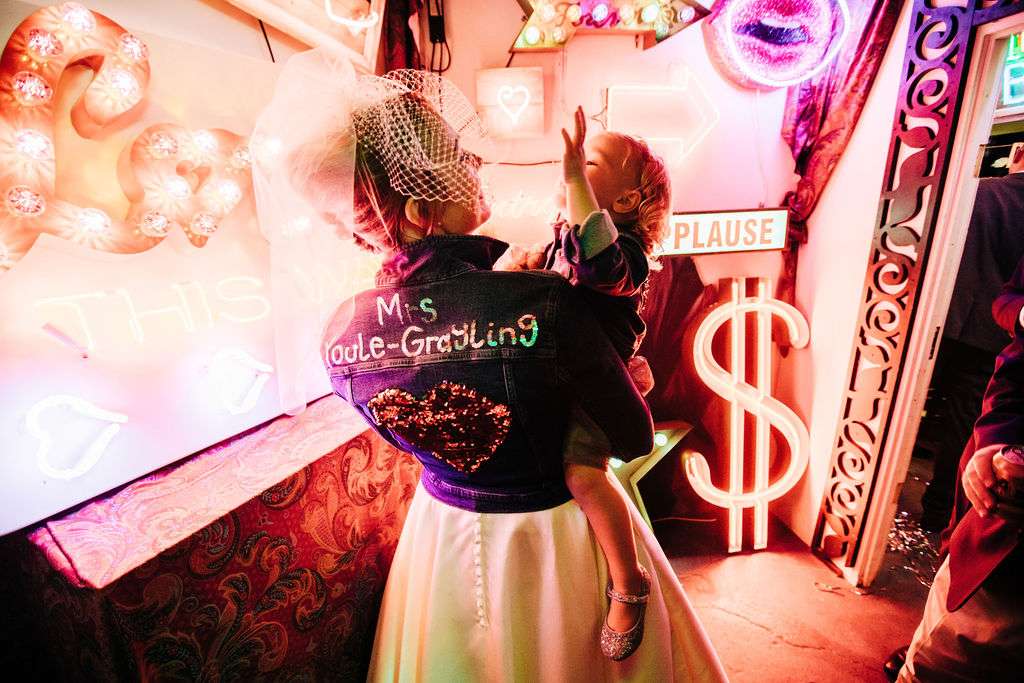 "We did love the idea of her walking down the aisle with us, but someone gave me some great advice; 'remember, you're a mum every day of your life, but you'll only be a bride once, so make sure you relax and enjoy it! She brought Maisie to the very end of the ceremony and the cocktail hour, so there was enough time for her to be involved in photos, say hello to everyone and remember that 'Mummy and Daddy got married and had a party' but we really enjoyed having a night out as a couple and letting our hair down without having to be a parent."