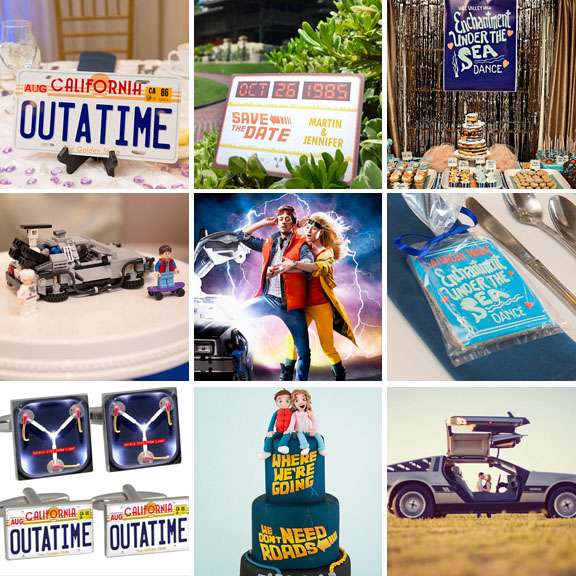 I've had October 21st 2015 noted in my diary for a while now… why? Because it's Back to the Future day! Yep, today is the actual day that Marty goes forward to in Back to the Future Part 2. Where the hell my flying cars at?
The Back to the Future series are my favourite movies of ALL TIME. One of the first gifts Gareth ever bought me was a diecast Delorean, the recessional song at our wedding was The Power of Love and I'm pretty sure can quote all three movies word for word.
So of course I couldn't let this momentous day go by without a nod to the greatest movies ever made. Here are 15 awesome BTTF inspired wedding ideas from me to you!
You've got to start with a creative way to announce your engagement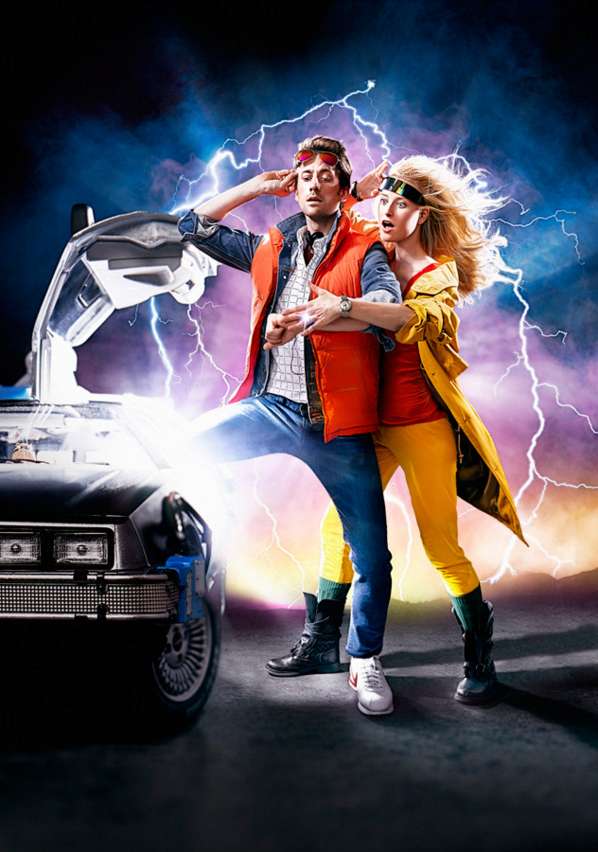 via E-online
Followed by a Delorean engagement shoot