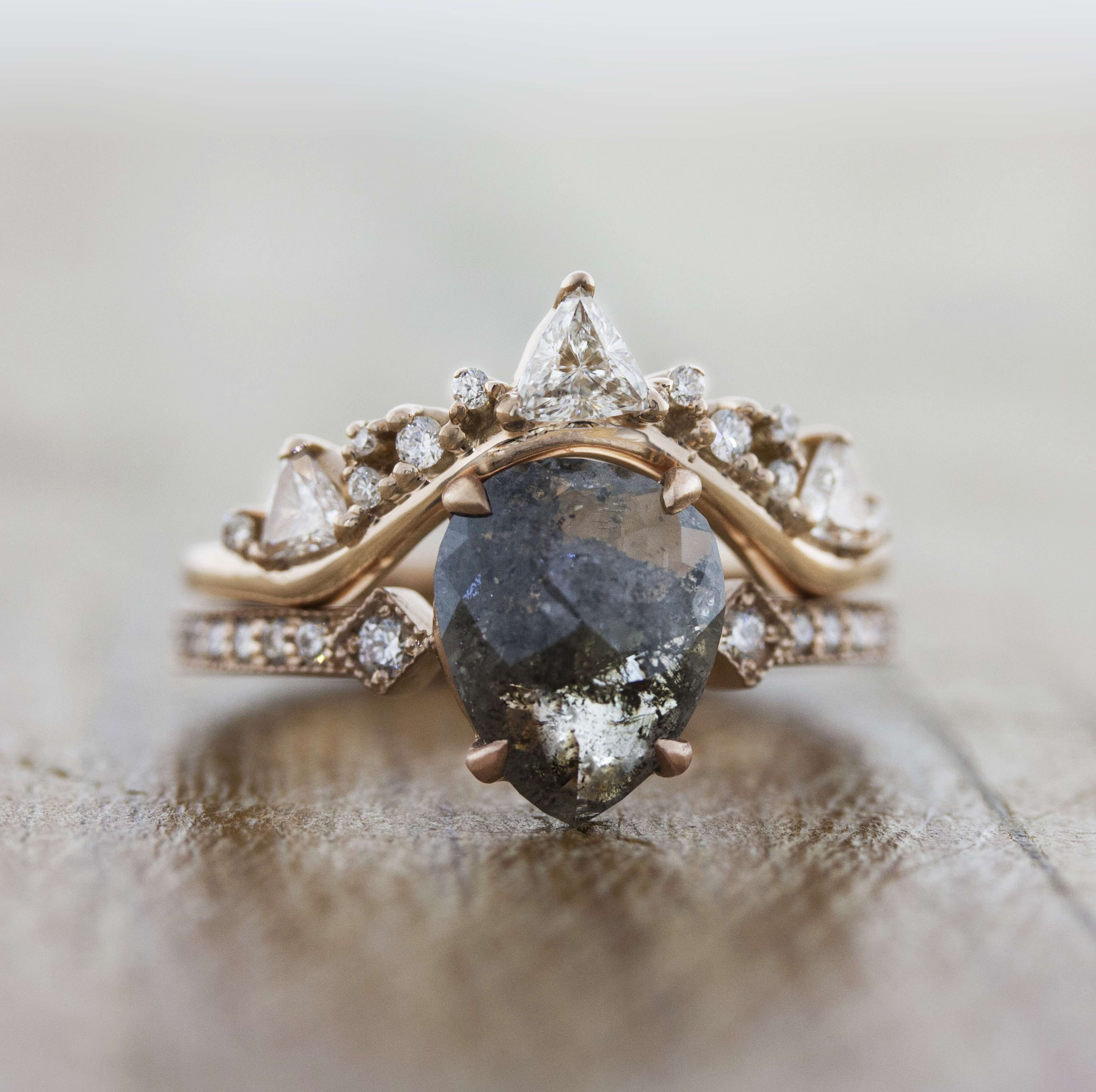 If you're reading this, the likelihood is that you don't want your wedding to be super traditional. Maybe you're wearing a coloured gown, sashaying down the aisle to your favourite metal song or putting skulls on the tables instead of flowers. All of these things, and many more, are really fun yet fleeting ways to showcase your individuality. After all, once the wedding itself if over they won't exist in your everyday life.
If you want a more permanent way to showcase that uniqueness as you go on into your marriage, then you might want to consider an engagement ring that feels more 'you' too.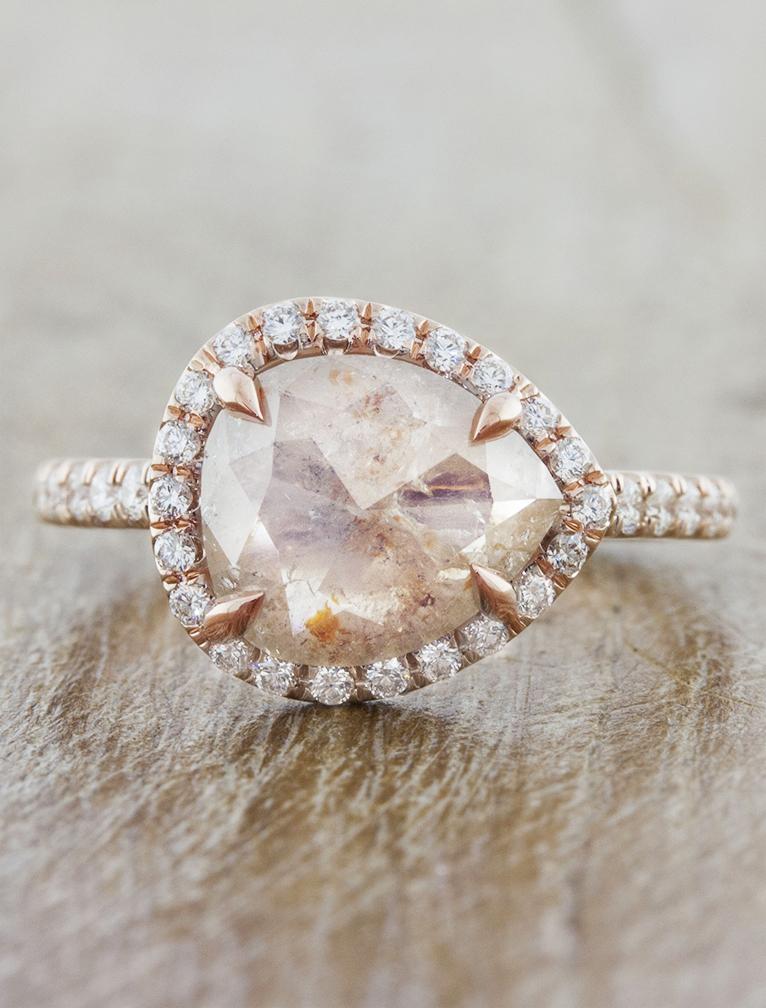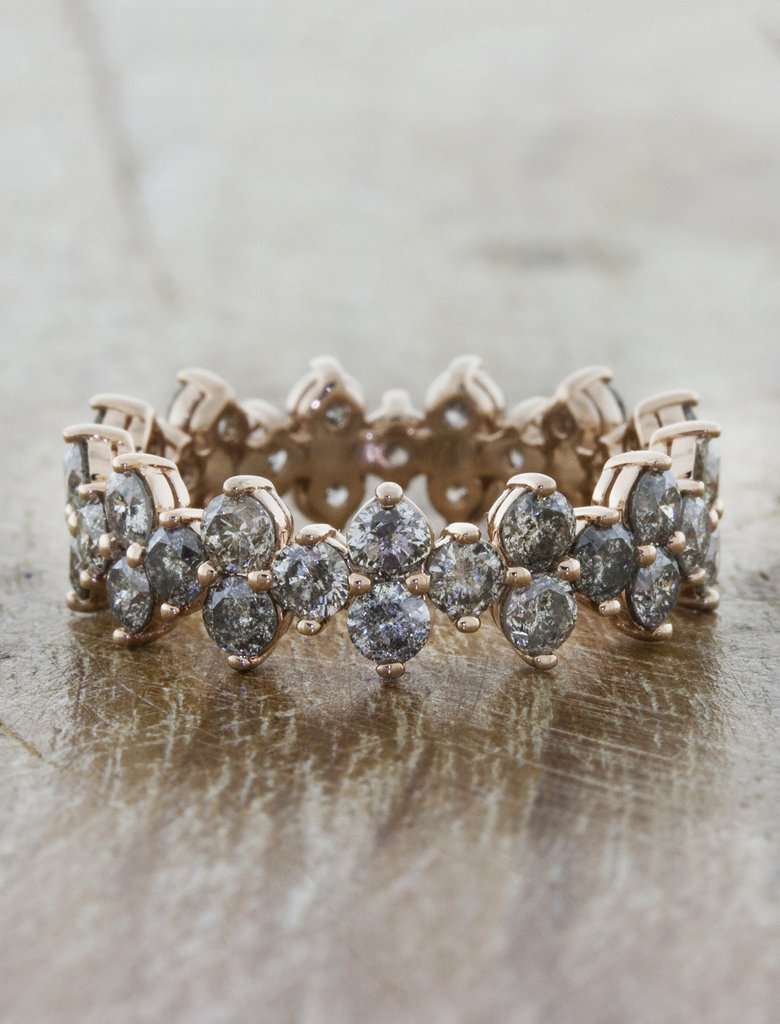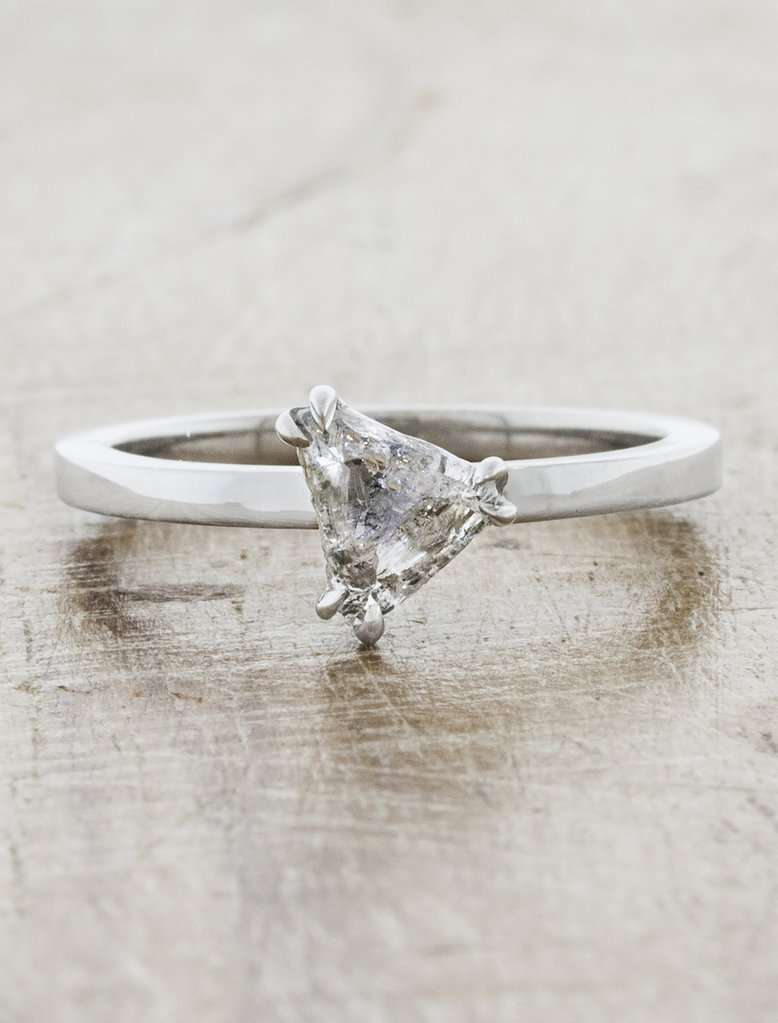 Ken & Dana Design, a family-owned and operated wedding jeweller (based in NYC but working with couples all over the world) have a HUGE selection of some of the most unique, alternative and beautiful engagement rings I've ever seen. I'm personally loving their range of nude, soft pinks and grey stoned rings, and a raw or rustic diamond gives a very different, much more subtle, overall look than a cut stone would. They're often a much more affordable option too. I'm here for it!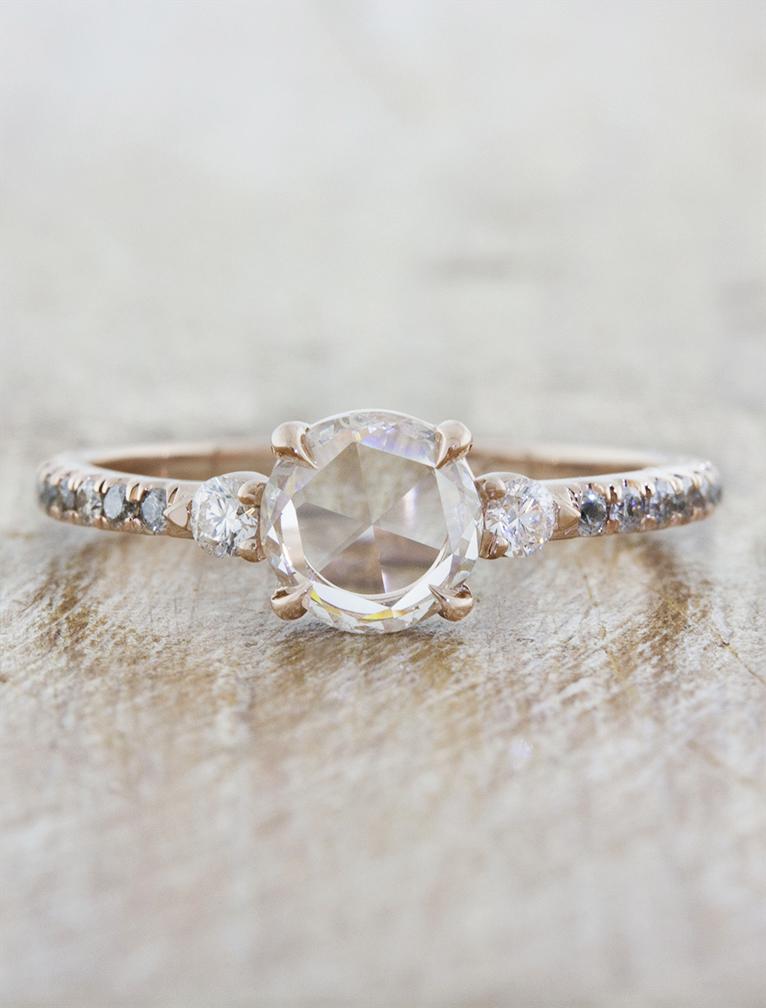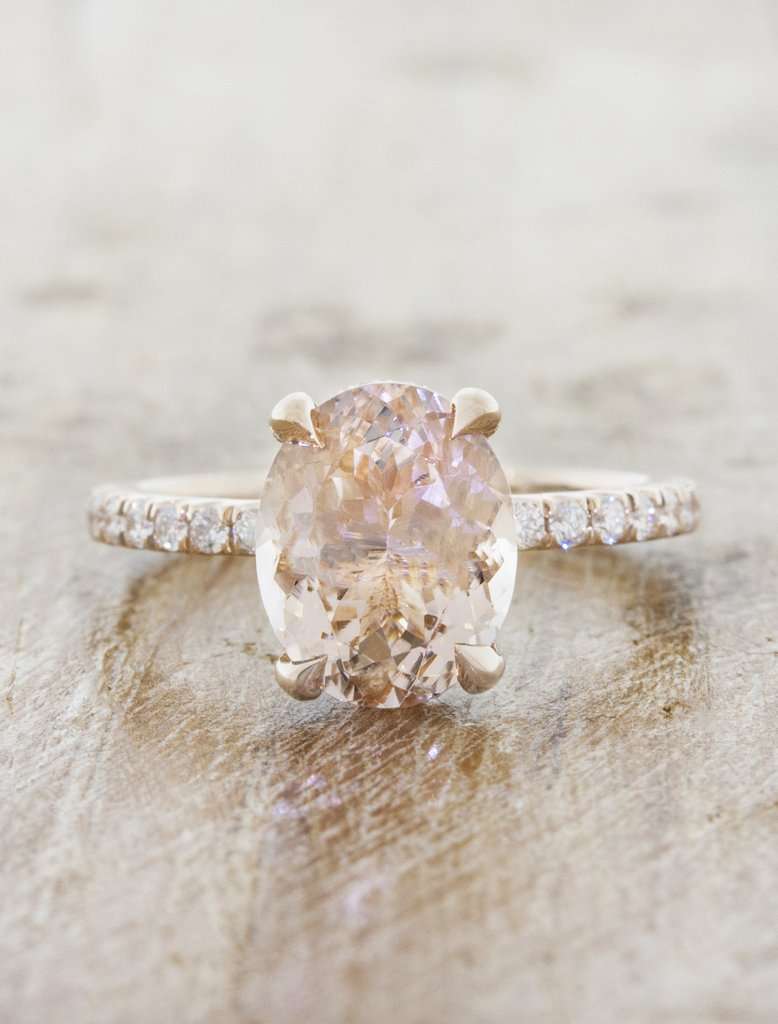 Continue reading