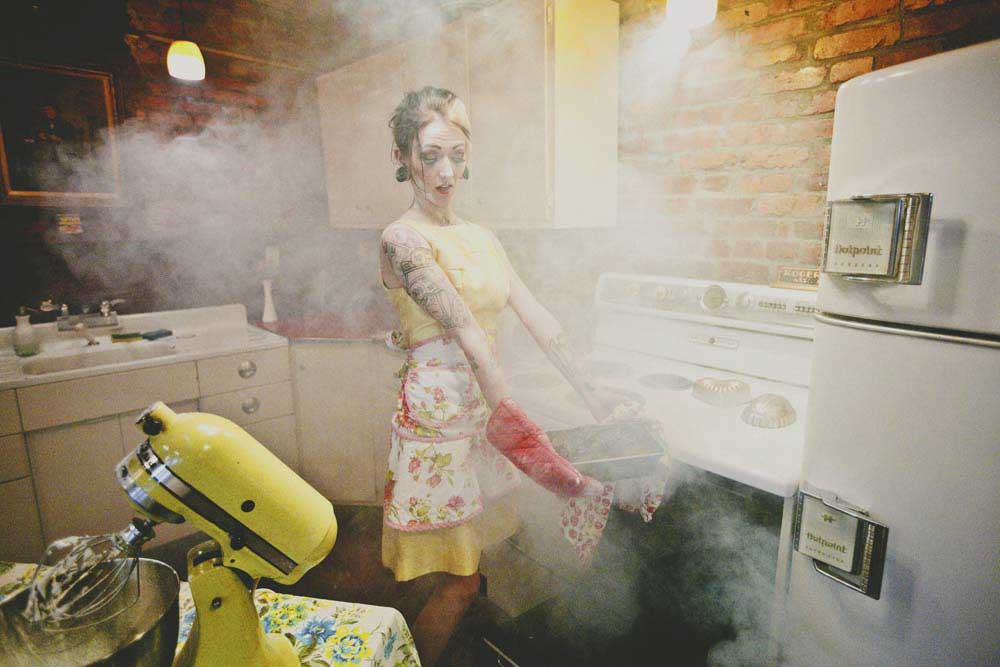 I wouldn't say I'm a cooking calamity but it's certainly not something I excel at (this coming from the girl who put so much hot sauce on her husband's dinner the other night that he was gulping milk for an hour – ho hum) So I guess you could say that this hilarious engagement shoot set up resonated with me!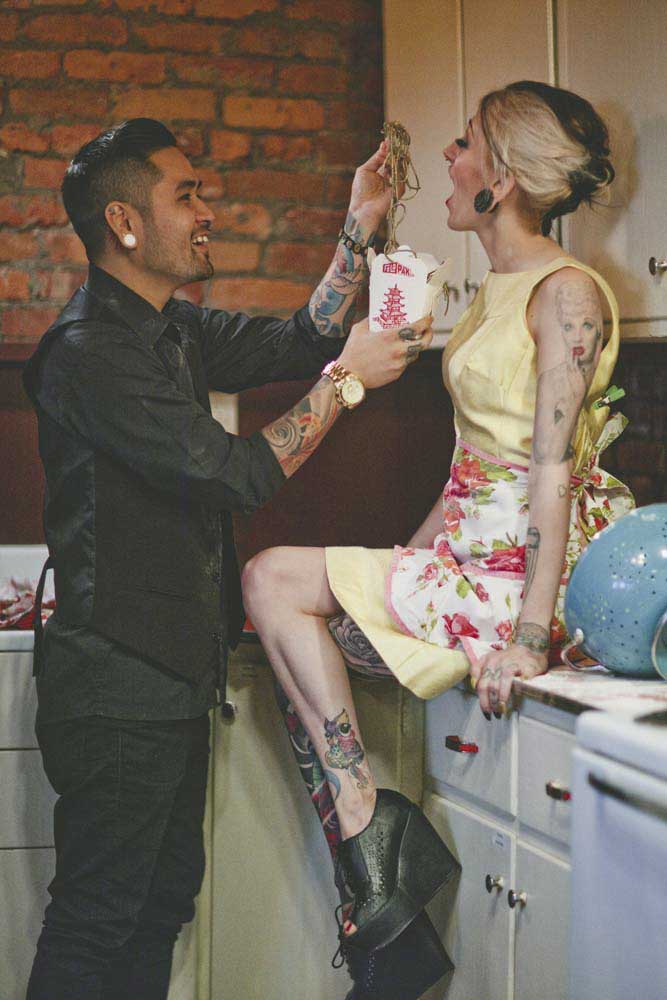 Styled by Mary Boyden Photography and Shindig Events, they wanted to this shoot to be fun and to tell a story about the couple involved.  "We were inspired by the shenanigans of Lucy and Ricky of 'I love Lucy'", Mary wrote. "The story has begins with our bride dreaming up what to cook her guy for dinner as a special surprise but it turns into a cooking disaster, as usual. Her groom comes home, fully prepared with Chinese take-out, as well as flowers and OMG, A PUPPY!"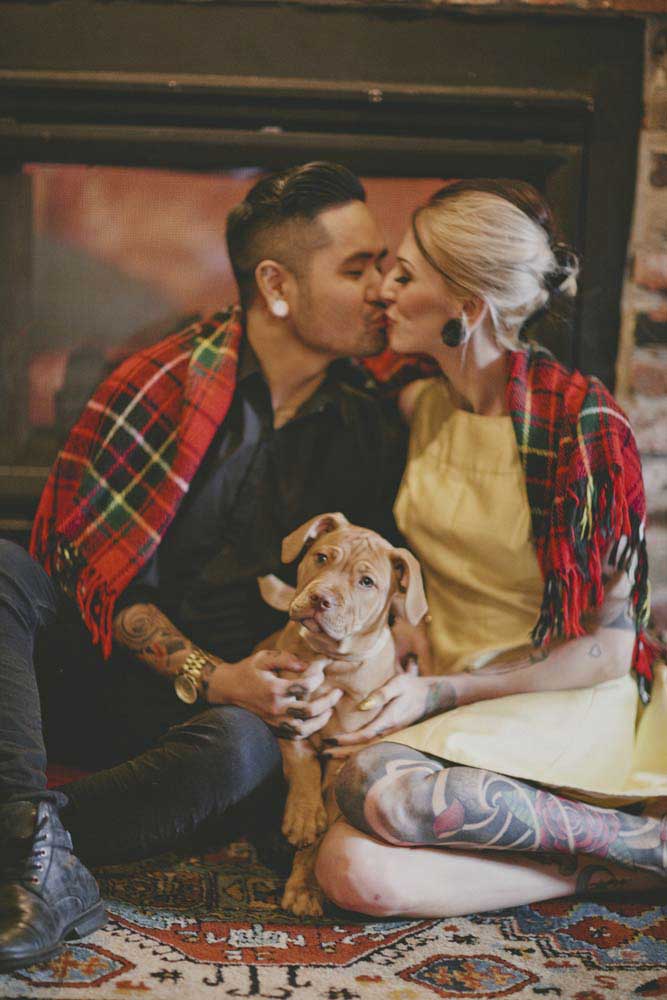 "We believe true love is adventurous, quirky, a little bit awkward, and a whole lot of fun", she continued. "We believe it is supporting each other in trying new things (like cooking) but always have each others back when things don't go as planned (even if it just means having take-out ready!) Lovers lavish each other in gifts and love, even when we aren't perfect. Why? Because they're in love… duh. That's what we wanted to capture in this shoot."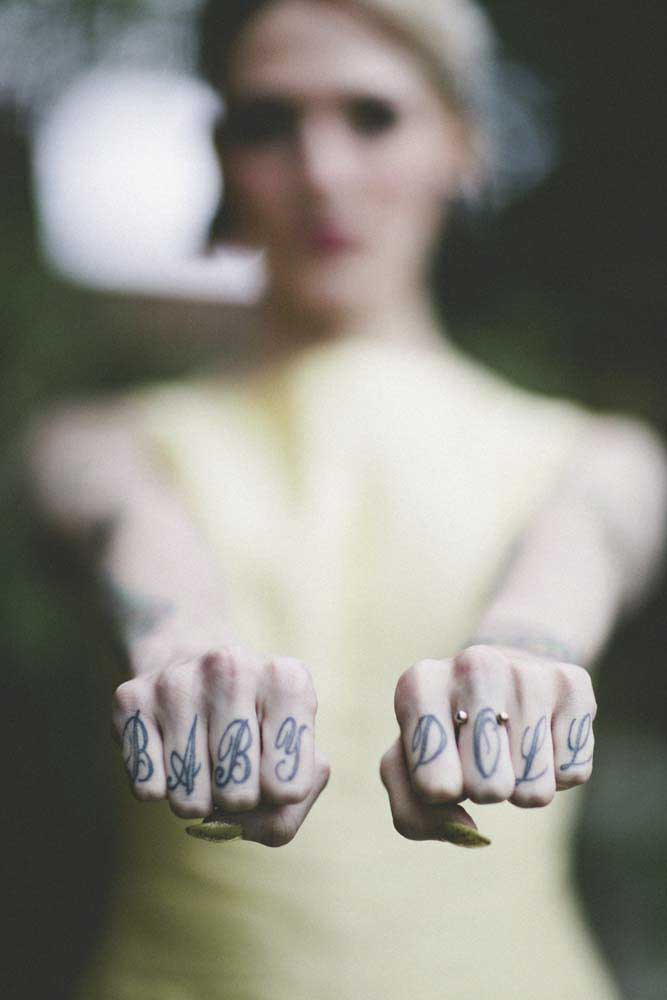 Photographer Mary Boyden would like to offer all Rock n Roll Bride readers a healthy discount if you mention this post when you contact her. GO!