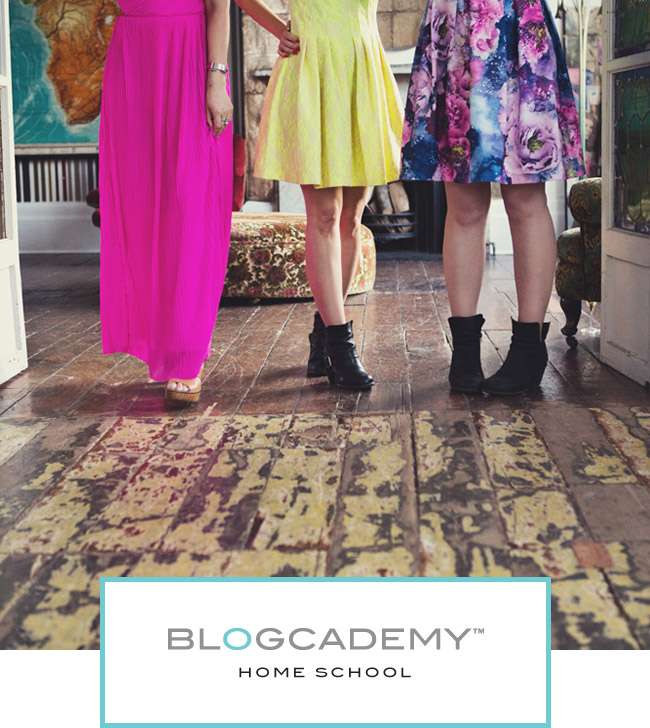 While we were together in Europe last month, Gala, Shauna and I decided to film some brand new modules for The Blogcademy Home School. We now have four new modules available for your viewing pleasure; How to Build Your Audience, Setting Your Rates, Still Life 101 and Dealing with Negativity Online.
Each video comes with a downloadable overview, listing everything that's covered in the lesson, and two activity worksheets to help you apply the teachings to your own blog or business.
Exactly how to built an audience for your blog is something we get asked about at every single in-person workshop. So we though it was only right that we put together a module on this very hot topic! There are so many things you can do to engage readers and make sure your content is reaching the right people, and in this video, you'll learn all about the techniques that we used when we started our blogs. In fact, we still implement most of them every single day!
Knowing what to charge for your services can be tricky at the best of times, which is why Shauna and I sat down to talk through exactly how to set your rates. We cover this topic from the perspective of both a blogger figuring out how much to charge for sponsored posts, advertising or collaborations, and as a creative using your blog to sell your services.
Shauna is the master of taking the perfect still life photo. In this module she lets you in on all her secrets to nailing that perfect composition every time. Whether you're a professional photographer wanting to know how to style those crucial detail photos better, or you simply want to take more beautiful Instagrams, this video is for you!
Another thing that we always get asked about is how to deal with negativity, trolls and 'haters'. We think it's really sad that the possibility of getting nasty comments or feedback stops a lot of people from sharing their true selves online, which is why we wanted to confront this head on! The three of us openly discuss some of the experiences we've had, how we deal with it and share some strategies for you to do the same!