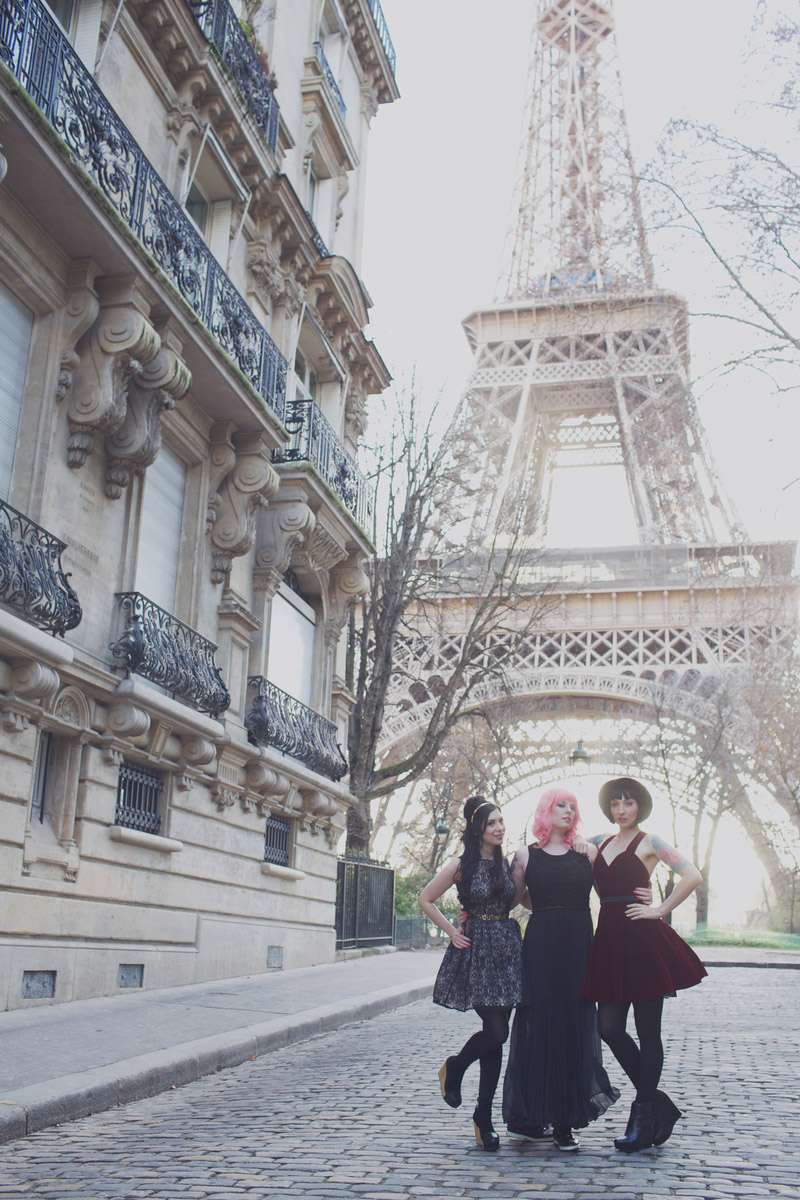 For the second part of our Parisian adventure it was time to leave our paradisiac apartment and venture outside. With such a limited time to shoot we knew exactly where we wanted to go – La Tour Eiffel!
Yes it's a cliché, but don't you groan. You can't really go to Paris without paying this landmark a visit. It's inevitable. Of course there are hordes of tourists trying to take 'selfies' with the tower in the background, and the place is littered with annoying hawkers selling Eiffel Tower paraphernalia – but even with all that, it's still a pretty awesome sight to be seen.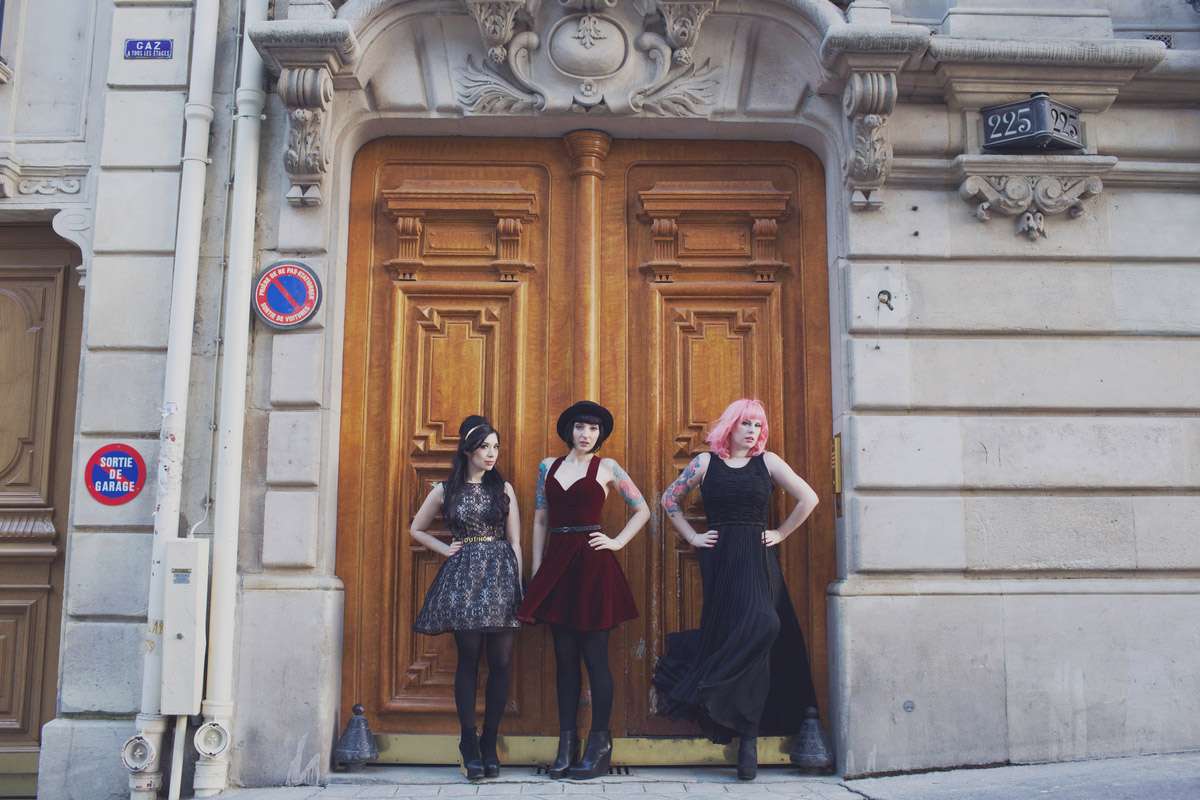 We were determined to find exactly the right location with exactly the right view. We didn't want to be too obvious and plonk ourselves on the Parc de Champ-de-Mars with the rest of the tourists. So Lisa did what she does best and dragged us – killer heels and all – all around the area trying to find that perfectly idyllic and deserted little Parisian street with an epic view of the tower. You wouldn't think it possible, but as usual she found just what she was looking for. I swear that woman carries magic beans in her purse.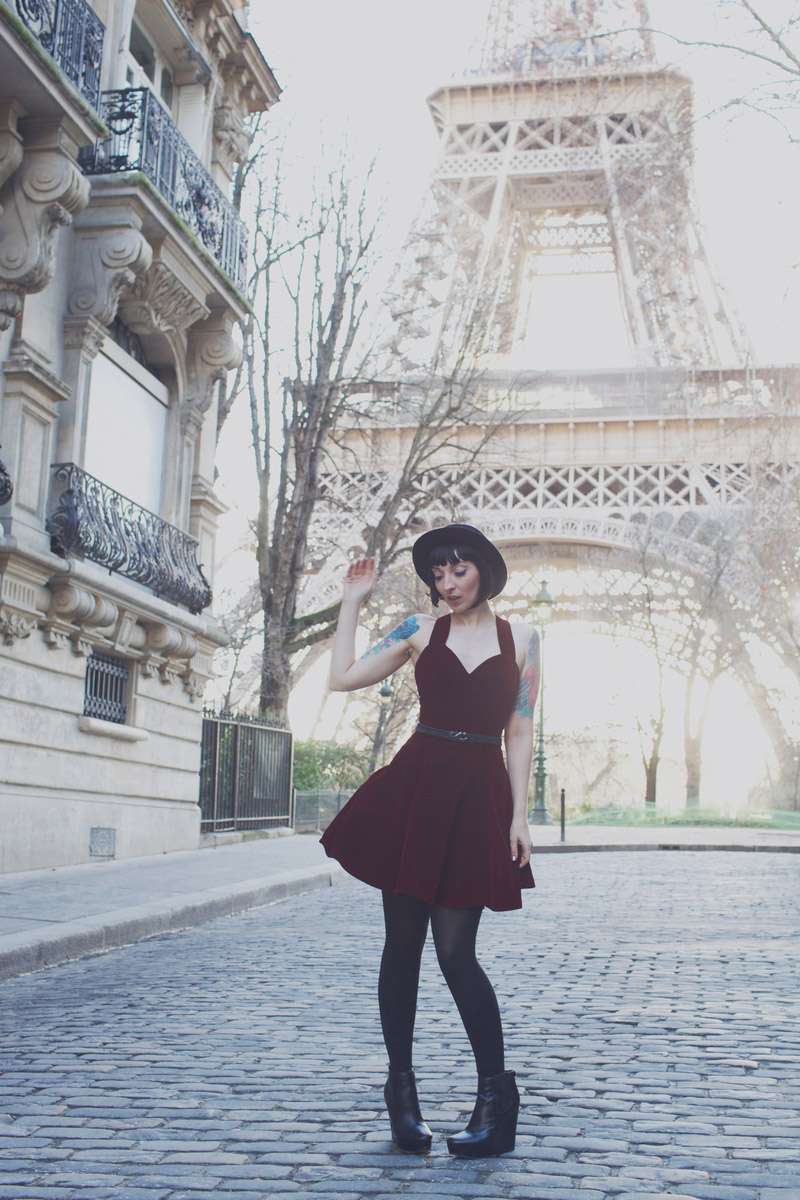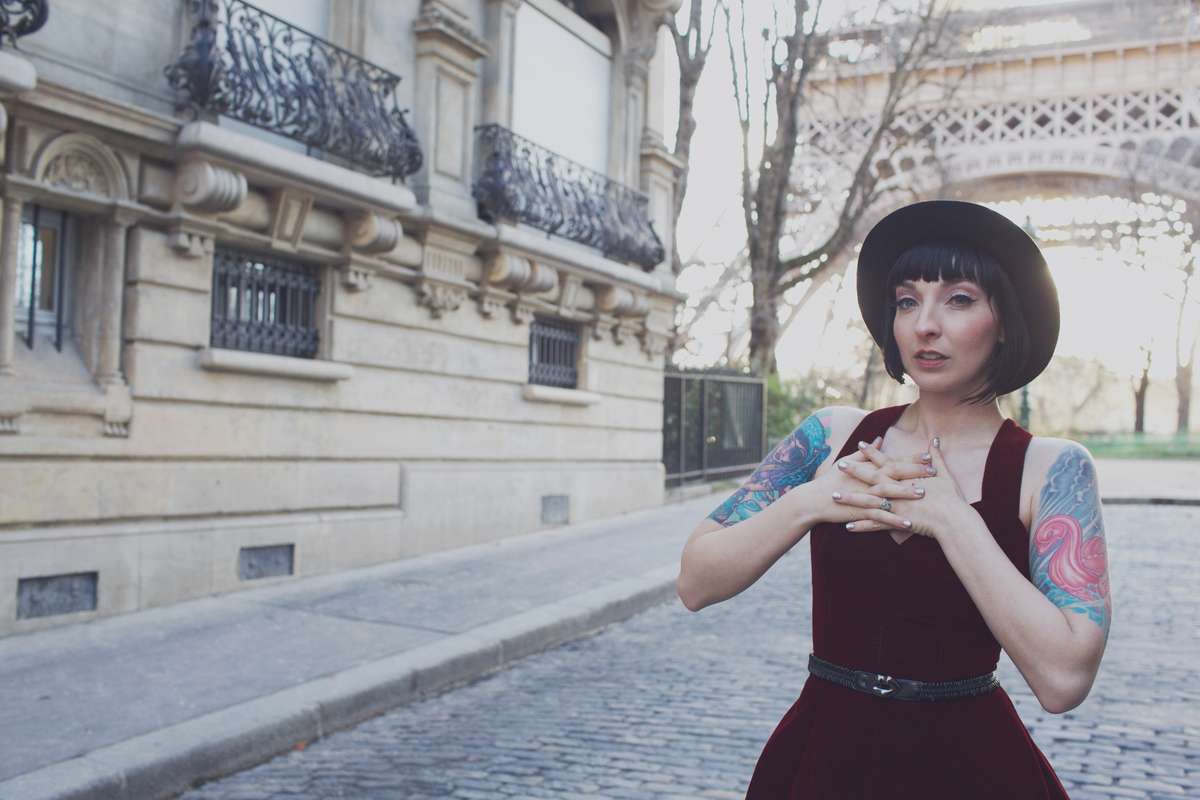 Gala wore:
A 90s Rampage velvet skater dress which she nicked from Shauna (who had bought it at Buffalo Exchange for $9!) and teamed with a Betsey Johnson belt, a hat from Nasty Gal and Michael Kors wedges.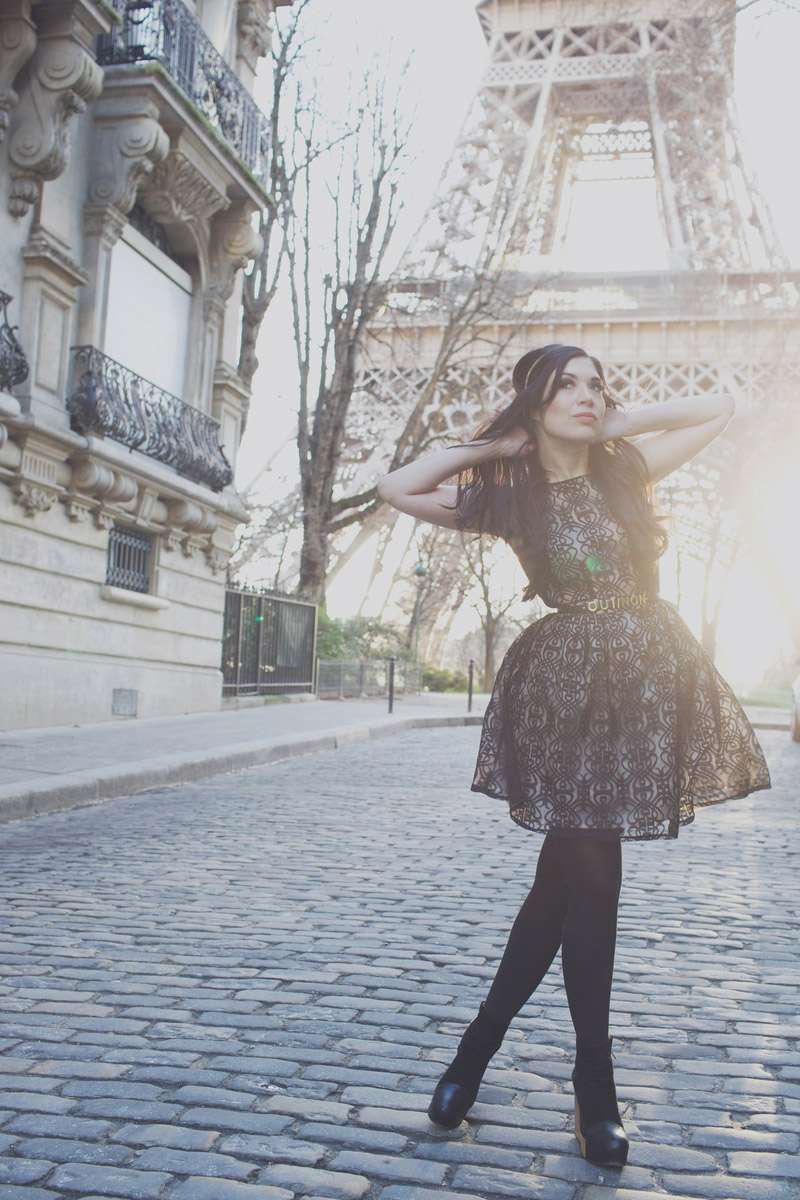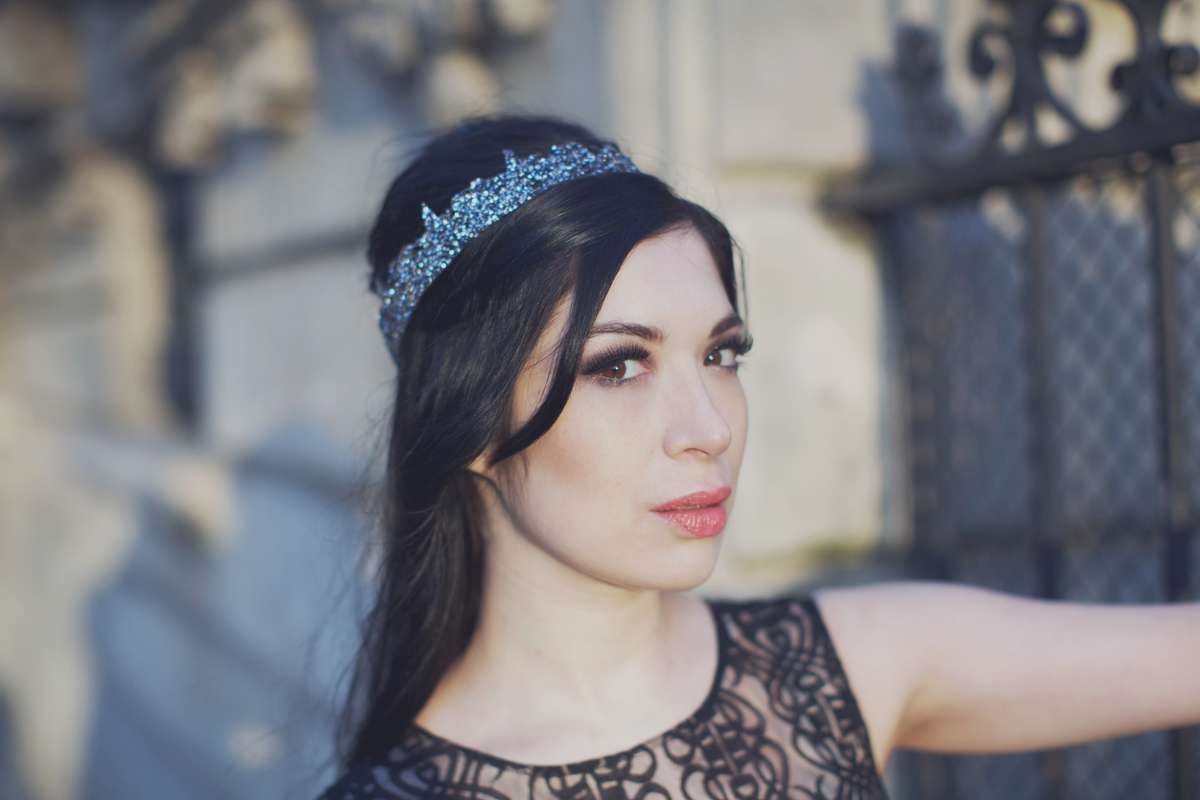 Shauna wore:
A lace ASOS dress with a 'oui/non' belt, also from ASOS. Her wedges were by Minimarket and her gold headband from H&M.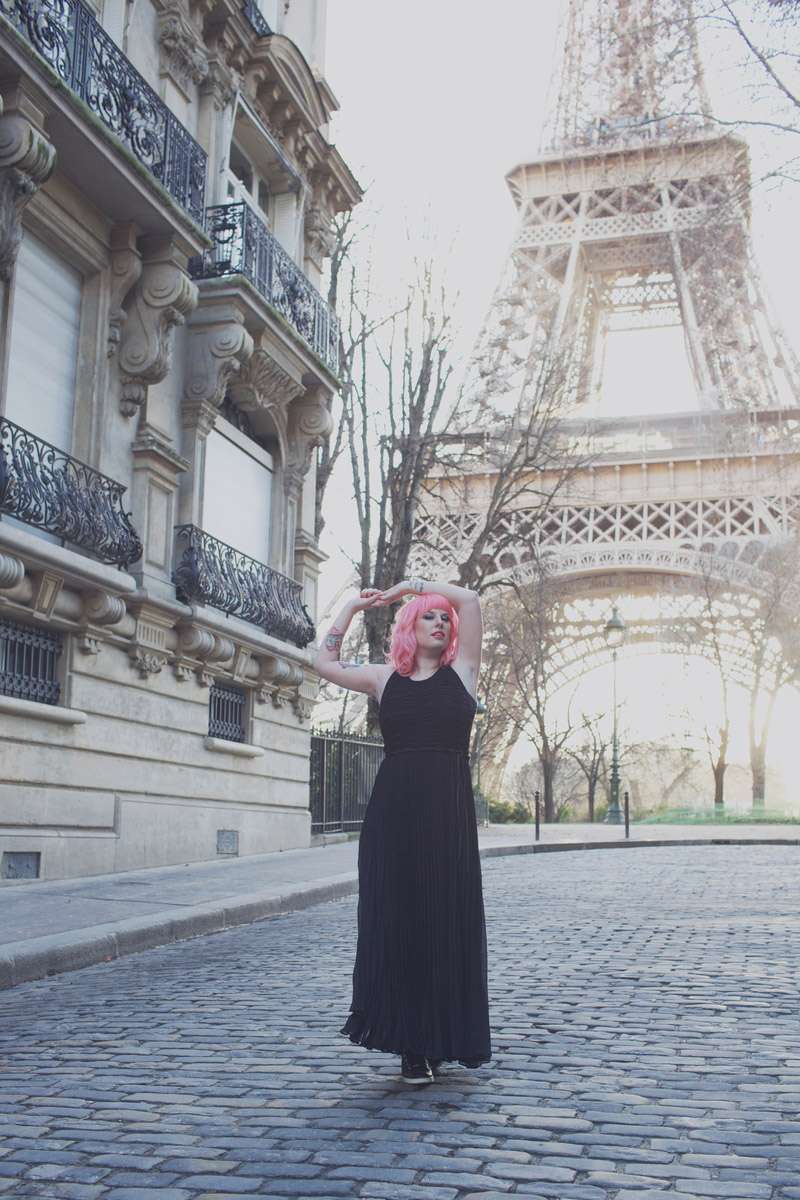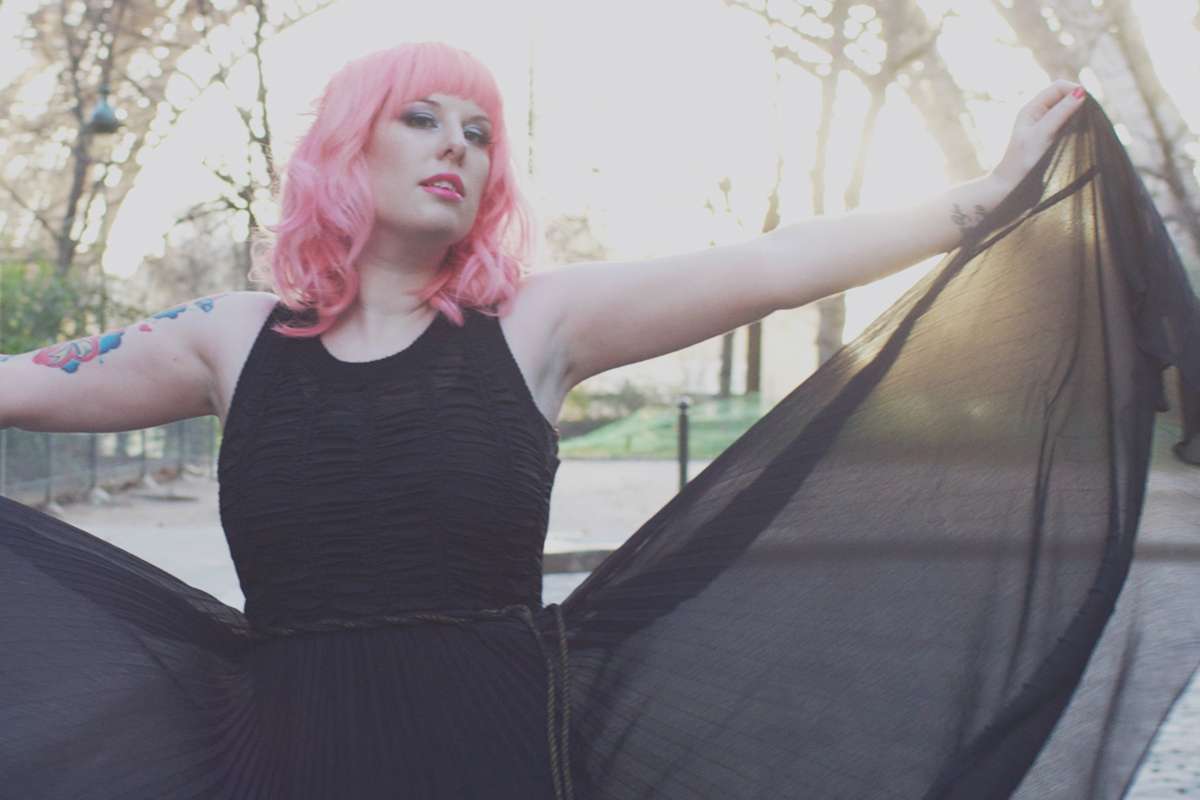 I wore:
A black maxi dress from Manoush, Jimmy Choo high tops (black & glittery – love!) and some wedges from New Look when I was feeling brave on the cobbles. The three of as also did a few shots wearing Crown & Glory glitter crowns!
I think you'll all concur that Paris very much agrees with us.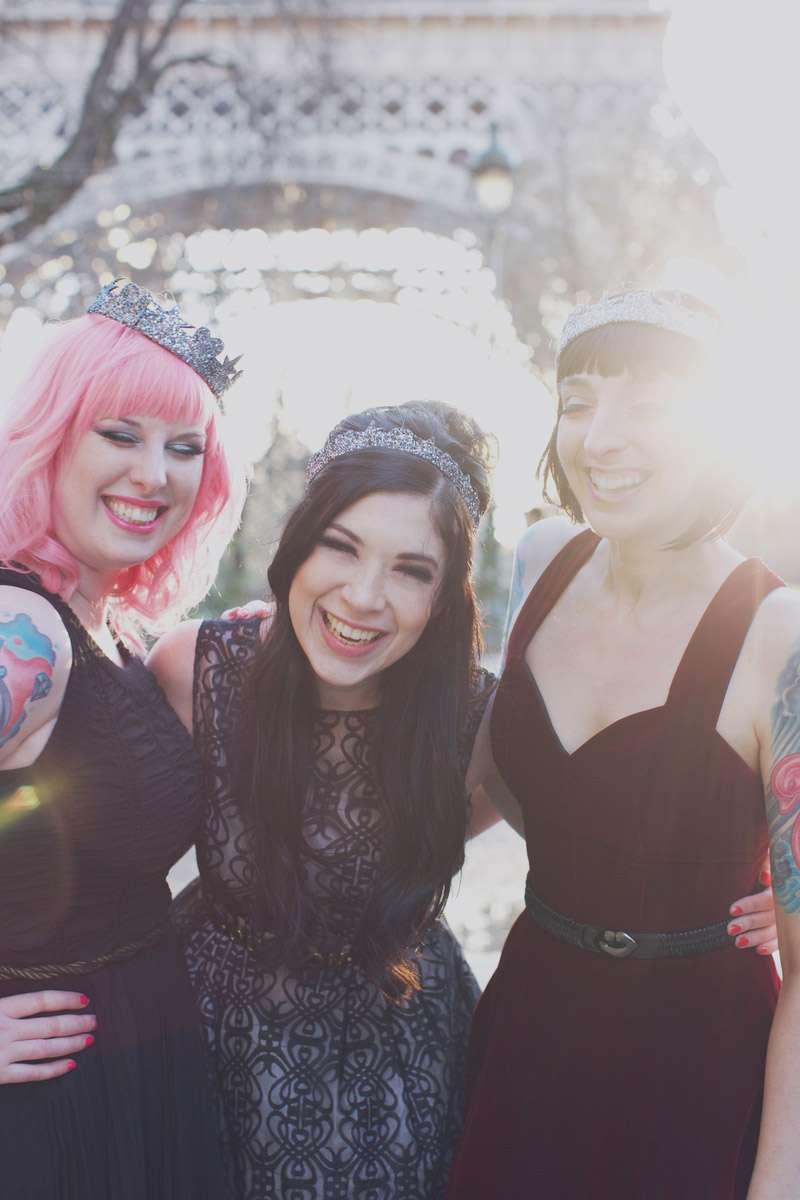 Aww love… this may not be the most flattering photo of the three of us, but I think it shows what fun we had! Ahh Paris, we will be back. Thanks for showing us all such a good time.
Be sure to pop on Thursday when I'll be showing you just how differently two photographers can capture the exact same moments and sharing why I think it's so vital to pick the right wedding photographer for you. Shell De Mar also came along for this shoot and her photos couldn't be more different!