A little known fact about me is that I was a huge nerd at school. I think people assume that I must have been one of the rebellious ones, hanging out behind bike sheds and bunking off classes, but actually, I was super well behaved. It wasn't until I hit 15, discovered rock music and boys that didn't resemble pre-pubescent gremlins, that I became a bit more of a wild child!
Since then, I've pretty much exclusively attracted a more rebellious crowd, and that isn't just limited to brides that read my wedding content. At The Blogcademy workshops, seemingly wherever we were in the world, the girls in attendance definitely err on the alternative and quirky side.
So you can imagine my surprise when, in Chicago, we were met with the most well behaved class we've ever experienced! They actually threw us off a bit at first. They were so quiet and polite I started to worry that they weren't having a good time. But, after getting to know them all on a one-to-one basis throughout the weekend, I soon came to realise that they weren't that different to our usual crowd. They were one of the sweetest, kindest bunch of babes we've ever had. In actual fact they were a lot more like me than I first realised: eager to learn and just wanting to soak up everything and anything that they could during our time together.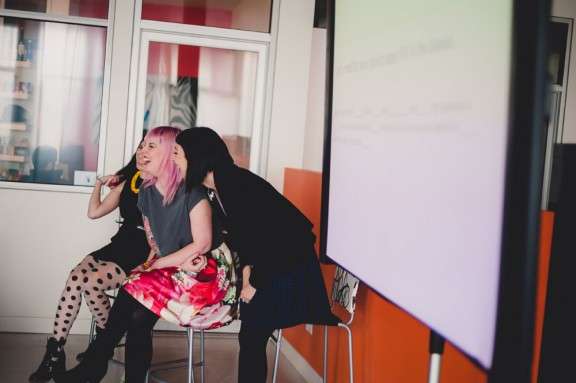 Many, many, many notes were taken (SO STUDIOUS!)