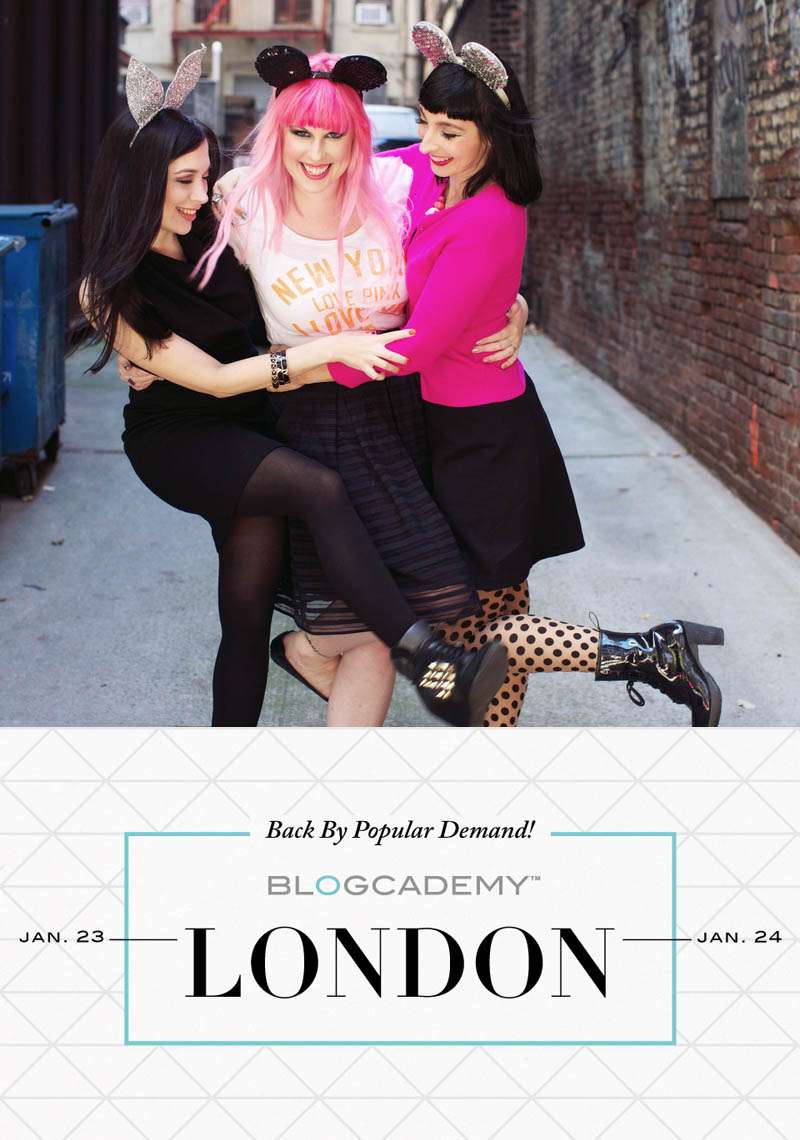 "Jeez, is she still banging on about The Blogcademy?" I hear you wail… Well yes actually because I. am. excited! It is by far one of the biggest and most rewarding projects I've been involved in and I just can't stop smiling about the whole thing! And of course I don't want you to miss it!
Tickets to our second (oh yes!) London date went on sale on Friday and are already selling quickly – we're thrilled! But even more thrilling is hanging out in our secret graduate (and undergraduate) private forum – the excitement and anticipation in there in palpable. It's so cute seeing all the newbies making friends with the New York gals, everyone asking and giving advice, people planning to meet up beforehand and others arranging to share hotel rooms. Now you know you wanna be a part of that!
Well for even more convincing (!) we got the final edit of our New York workshop film back from Ben this week. Thank you Ben – you're awesome.
We have spaces still available on the second London workshop date on Wednesday 23rd & Thursday 24th January 2013. For more information and to book your space, head over to The Blogcademy website quick smart!
Happy Sunday lovers. I've got some truly epic weddings to blog next week – I'll see you then!