Rainbow loving babes, stop what you are doing! The day has finally come, my brand new collection with Crown and Glory is ready for you to get your glittery paws on!
When Sophie and I sat down to brainstorm the new designs, we came up with the idea of a collection specifically aimed at bridesmaids. While that's not to say brides can't wear these (or you can't wear them every day – I have been!) we noticed there was a distinct lack of super cool, colourful and affordable accessories specifically for bridesmaids… so we decided to do something about it!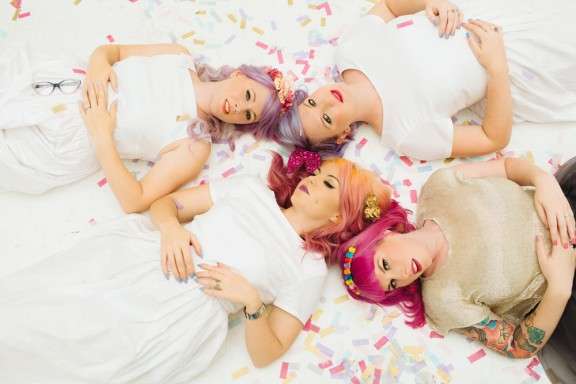 Glitter and rainbows are my idea of heaven, so this is where we started. I wanted everything to either be bright, or glittery… or both! In all honestly, I just wanted to design pieces that I'd wear myself.