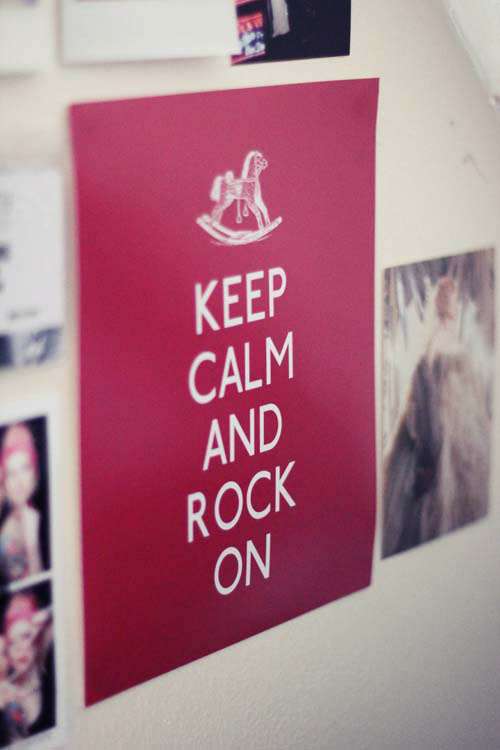 I look at this all day long. It hangs just above my monitor and is a constant reminder to not let the little things get to me. I like it.
If wedding planning/career/personal stresses are getting to you, always remember to KEEP CALM AND ROCK ON. It works, I promise!
The photo-booth photo you can see just to the left is one of Alice and I taken at The Designer Wedding Show and reminds me to not take myself too seriously and to always make sure I'm having fun!
The photo on the right is my idol, Vivienne Westwood, dressed as a bride. Genius, gorgeous and a little bit nuts. I utterly love her and it reminds me that I never need to grow up but I should always dress fabulously!
Just above you can see the edge of a photograph of Gareth & I taken at our engagement shoot. The photo was taken in front of a Soho sex shop and reminds me never to conform.
Always surround yourselves with inspiring, beautiful and happy things.
*Sign is from Etsy but I can't remember the seller sorry!