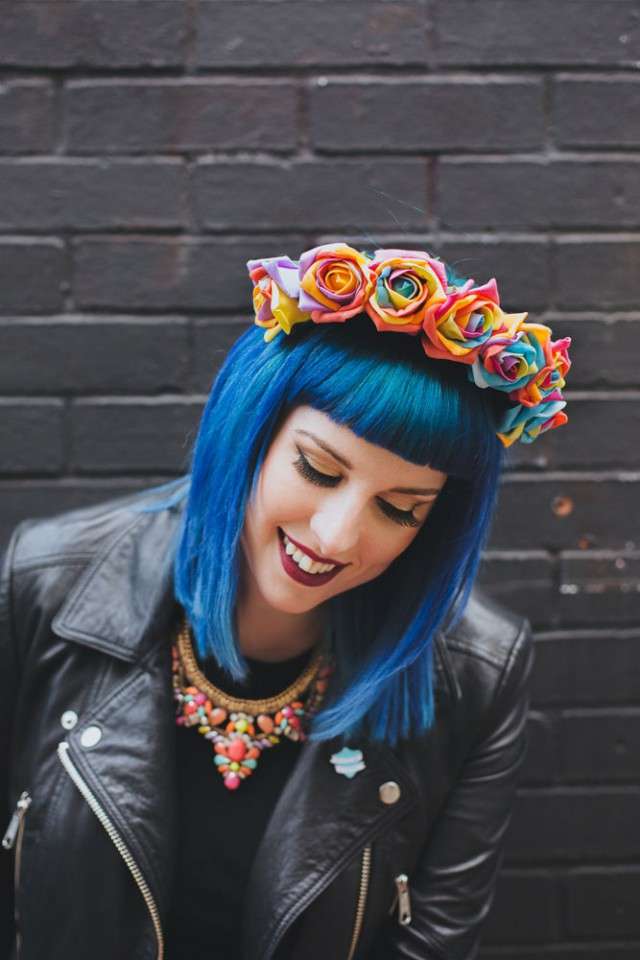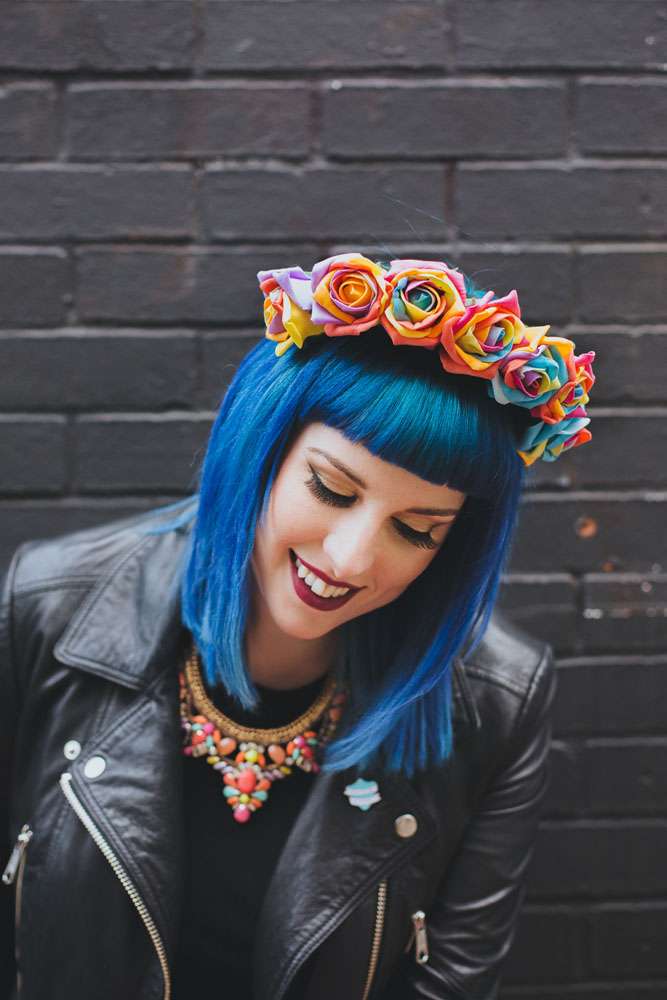 The last twelve months have been HUGE for Rock n Roll Bride. We saw the magazine in physical stores, we worked with (and then ditched!) a external publishing company, and then we started our own! It also saw the last in-person class of The Blogcademy, and we signed up for massively exciting collaboration with the National Wedding Show! PHEW.
My highlight of 2015 was taking Rock n Roll Bride magazine from a small, self-published mag, to one sold in shops up and down the UK. Seeing it in WH Smiths for the first time (when I was on the cover no less!) was a feeling I can't even describe. I went in with my mum on the first day it came out and she bought, like, 5 copies!
There have been ups and downs on the magazine journey. Most of you will know that in June, after producing three issues with another publishing company at the helm, we decided to break out on our own and start our own limited company to produce the entire thing ourselves again. Going from a team of around nine people to just three was obviously going to take some adjustment, and would mean that my work load tripled, but it was one billion percent the right decision.
Not only did we have complete control again (something I value very much, Rock n Roll Bride is my baby after all!) but having a much smaller team means there would be less overheads, which is super important if you actually want to make money!
In retrospect, the match with the publishing company was not a good one, but it's not something I regret doing. If we hadn't worked with them the magazine would have never, ever got into stores. In fact before we signed with them I was ready to pack it all in because I had no idea how to take it to the next level. Although the partnership didn't work out how we expected, I am extremely grateful for the opportunity they gave us. Its helped our business develop in a direction that we probably would have never got to on our own.
Things have been moving on in leaps and bounds since then. Sales are increasing, the companies who are advertising with us are more in-line with the brand, and we were asked to partner up with the biggest wedding show in the country for next spring! Pretty amazing, considering we still work from home (which I love, #dailysweatpantparty for the win!) and our third team member, design wizard Shauna of We are Branch, is based 5000 miles away in Portland, meaning we do everything via email! 
Bigger and better, onwards and upwards! I am so excited to see what happens with the magazine in 2016. I didn't start this blog to eventually turn it into a print edition, but now that its happened, it just feels SO RIGHT.