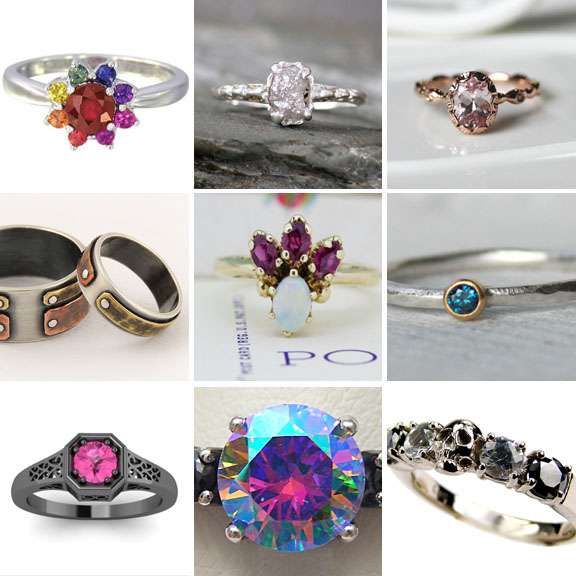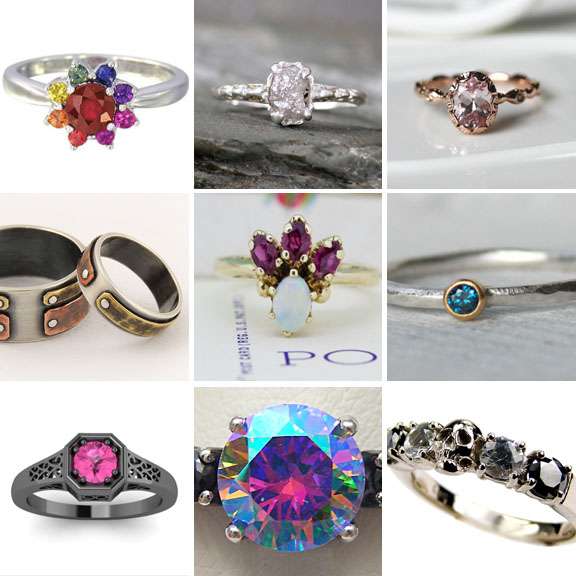 Engagement rings can be pretty spendy if you go down the diamond, gold or platinum route. But limited funds shouldn't mean you can't get engaged! Rings made of cheaper, but just as beautiful, materials are more popular than ever these days.
Here are 20 of my favourite engagement-worthy rings of the moment, all coming in at less than £500 each!
Kipkalinka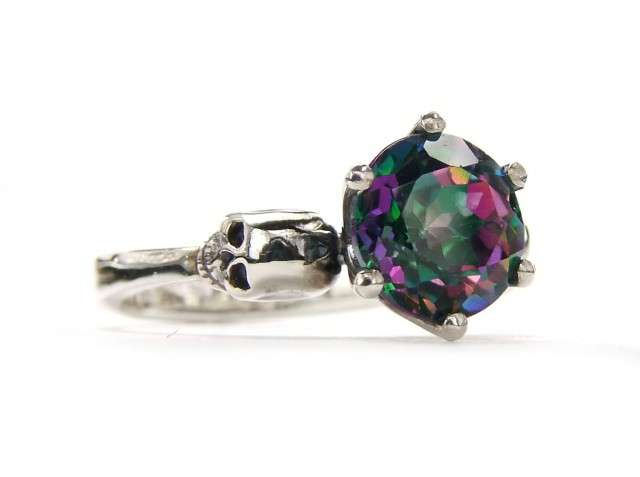 Designer and professional goldsmith Christine is the brainchild behind, Kipkalinka. Based in Leipzig, Germany, but able to ship worldwide she works with previous metals as well as silver, semi-precious gemstones and diamonds, to create her unique skull inspired rings. Without using computer aided design, Christine creates every ring by hand, using wax to mould each piece before recreating it in the chosen metal and stones. She even carves each skull by hand! She has 10 year experience and each ring takes around 50 to create. All the precious metal she uses is sustainably recycled from old jewellery.
Prices start from £130 for silver rings. Find her on Instagram @kipkalinka.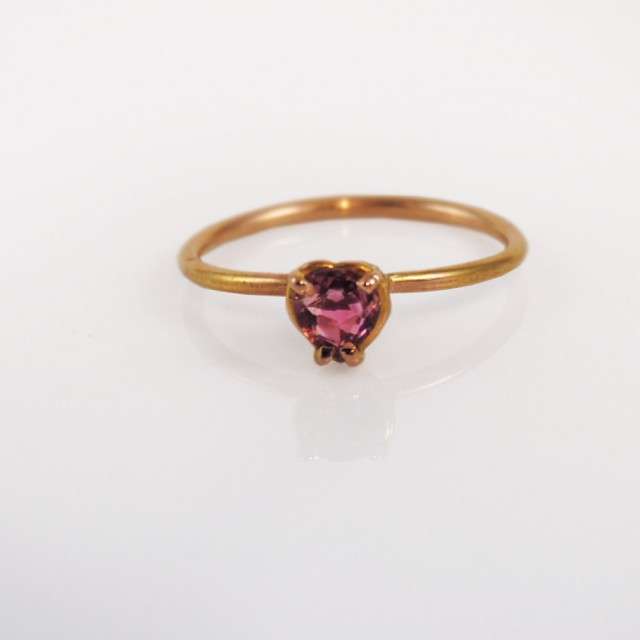 Sweetheart pink rourmaline stacking ring by Sasa Jewelry, £150.31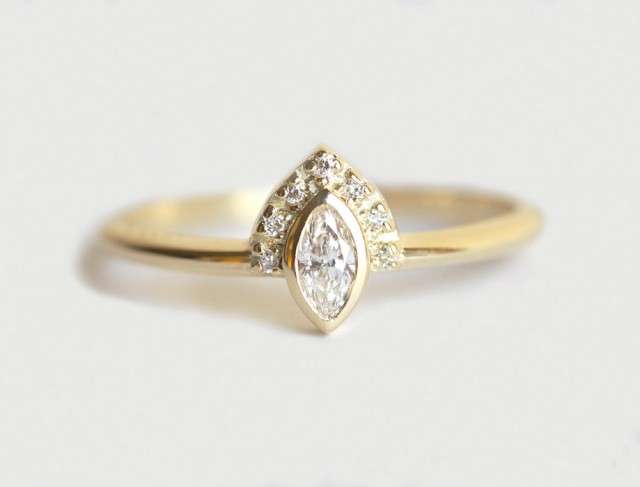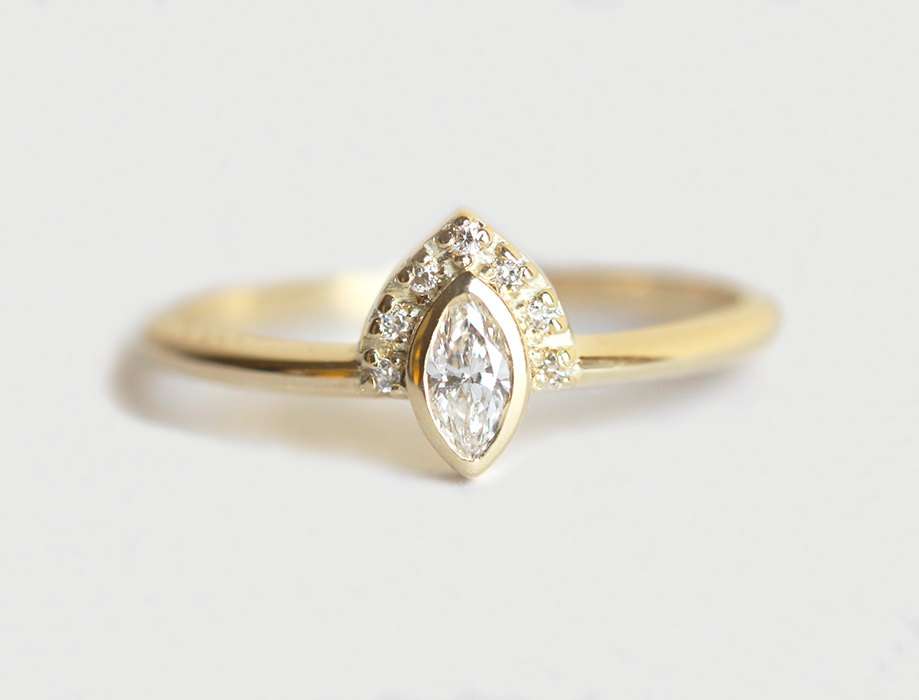 Marquise diamond engagement ring by Capucinne, £487.67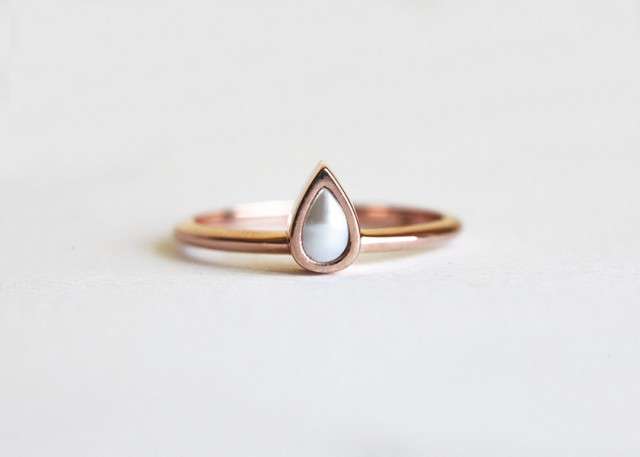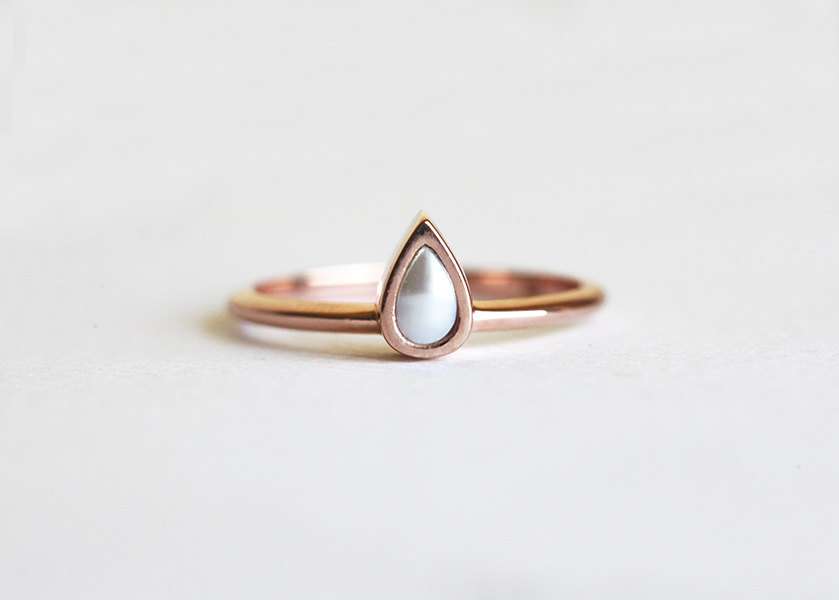 Rose gold pearl ring by Capucinne, £303.96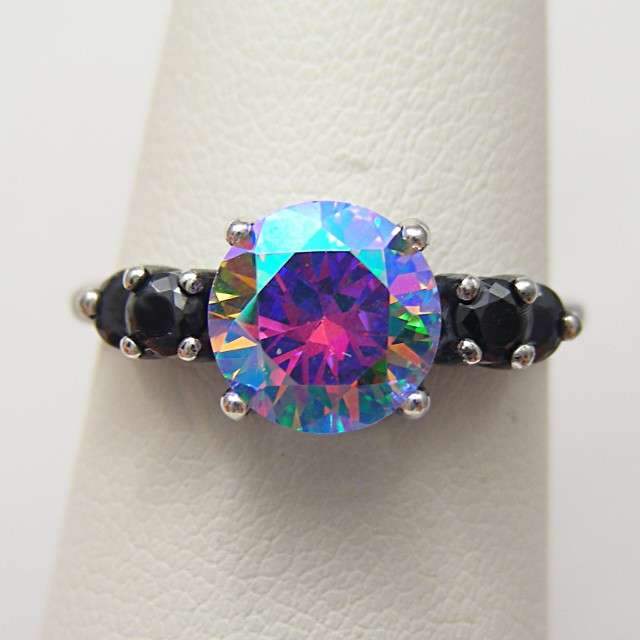 Cosmic muse mystic fire antiqued silver ring by Mystic Topaz Jewelry, £81.84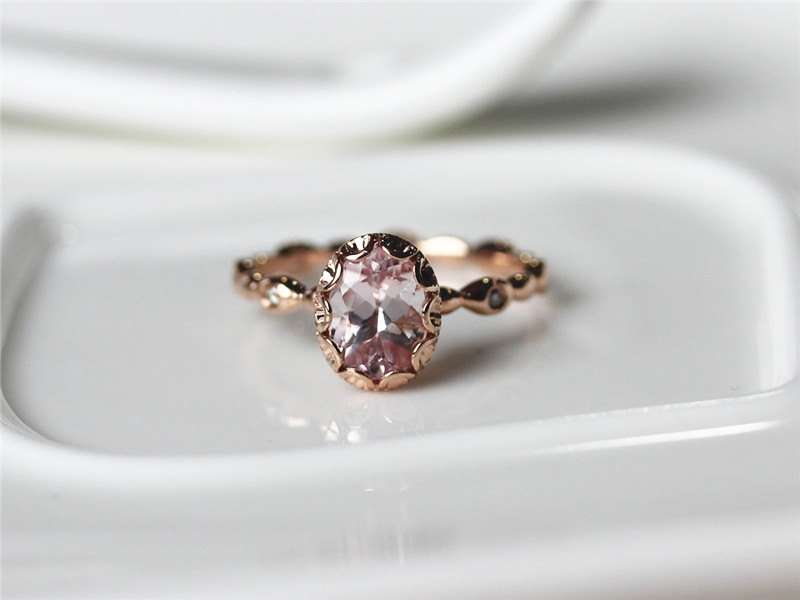 Rose gold pink morganite ring by By Laris, £259.87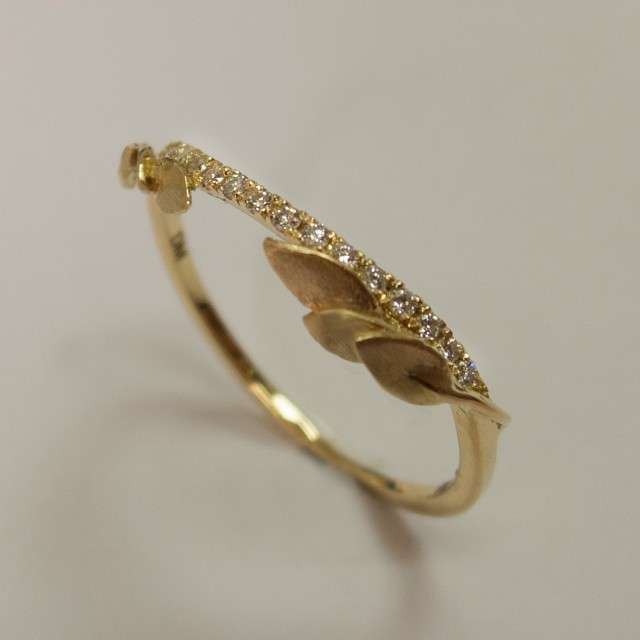 Leaves ring by Doron Merav, £247.18
White gold skull ring by Kipkalinka Jewels, £491.72
Continue reading