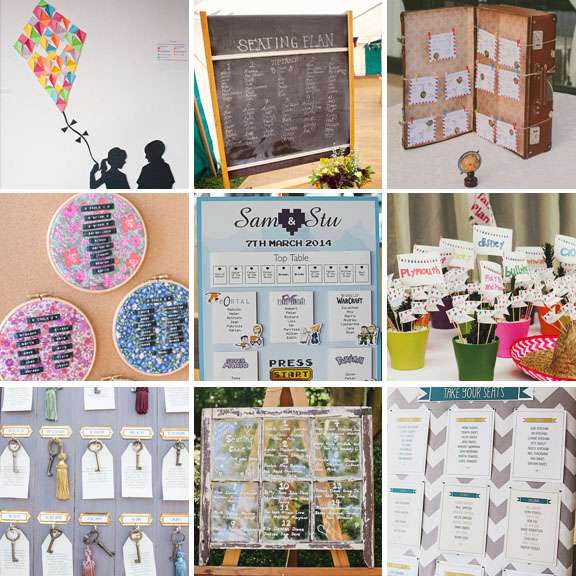 It might not be the most important thing at the wedding, but there's no reason why you can't have a bit of fun with your seating chart. These plans are cute, fun and are sure to inspire you to come up with something unique for your own big day.
Go colour coded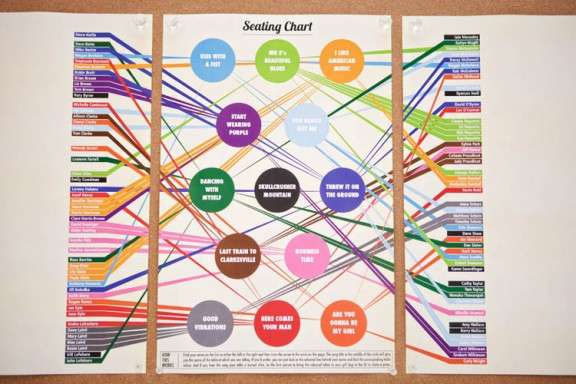 Source: 1940s carnival wedding
Use an old school chalk board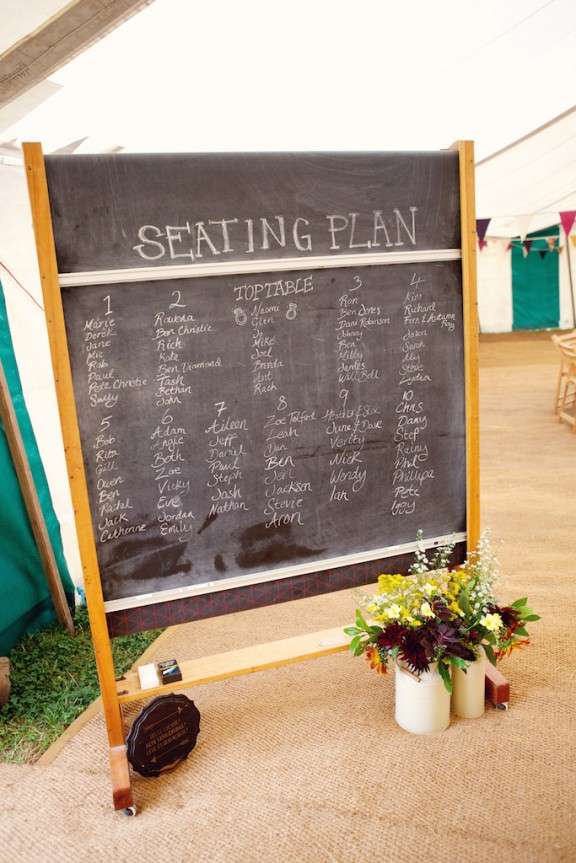 Hanging paper names
Source: Fun-filled kid's party wedding
Plant pots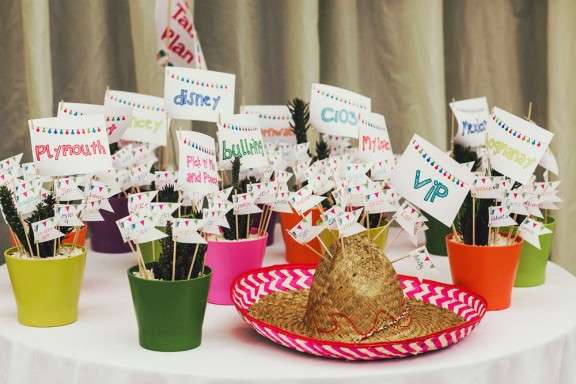 Source: Beachy, relaxed, Mexican wedding
A vintage suitcase
Source: Travel themed wedding
Simple American-style escort cards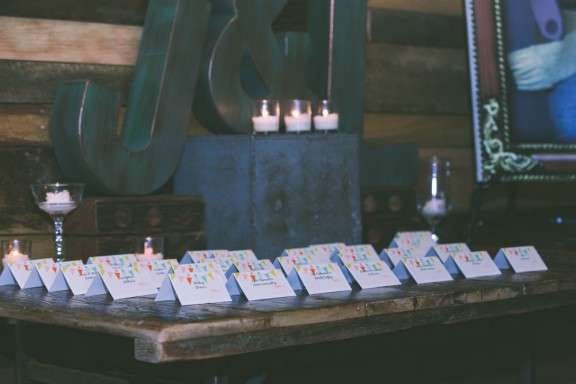 Mismatched prints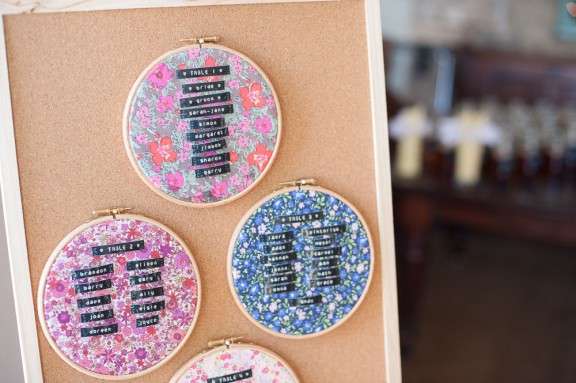 Source: Handmade pub wedding
Super Mario World map
Your favourite videos games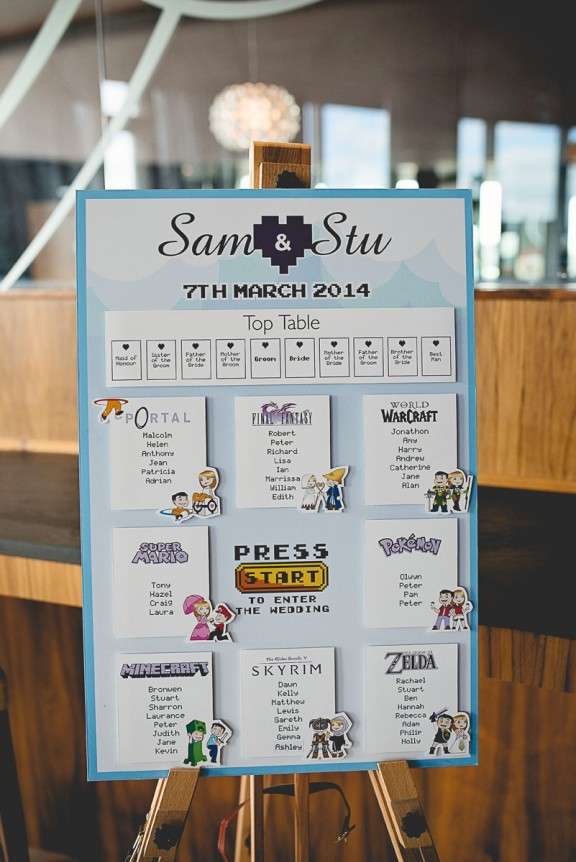 Source: Colourful geeky gamer wedding
Chevrons
Backstage pass lanyards
Source: Pretty in pink funfair wedding
Rainbow hearts
Source: Colourful heart themed wedding
An old door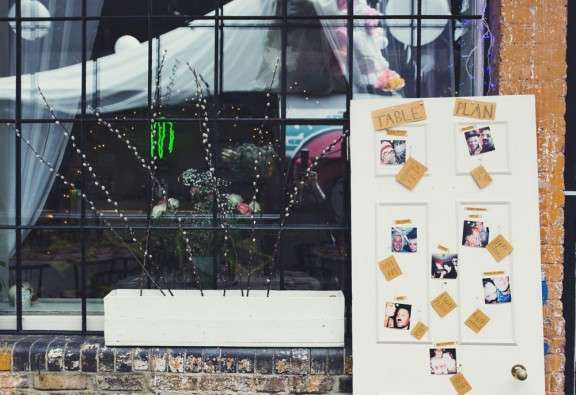 Source: Taxidermy and skull wedding
…Mirrored panes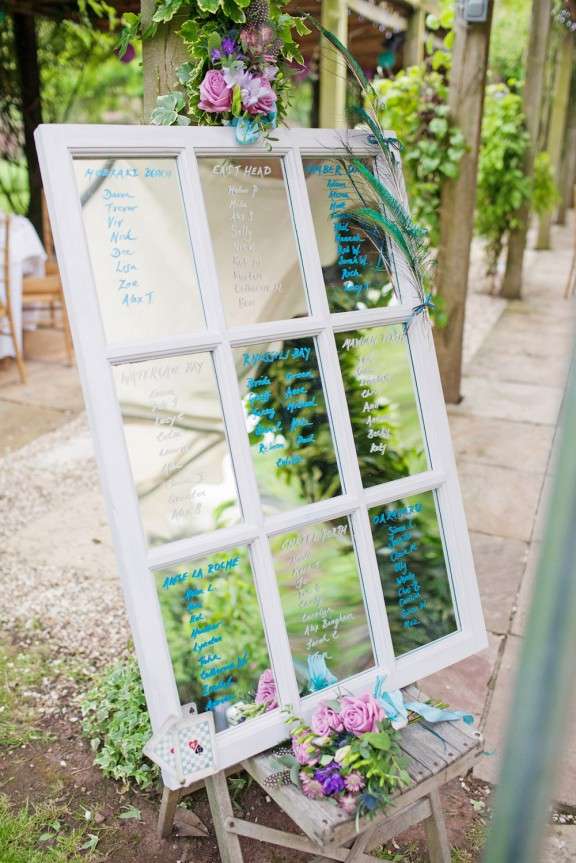 Source: Mad Hatter's afternoon tea
… Or a reclaimed window!
Vintage keys
Source: 1920s themed wedding
A slightly complicated but awesome looking contraption like this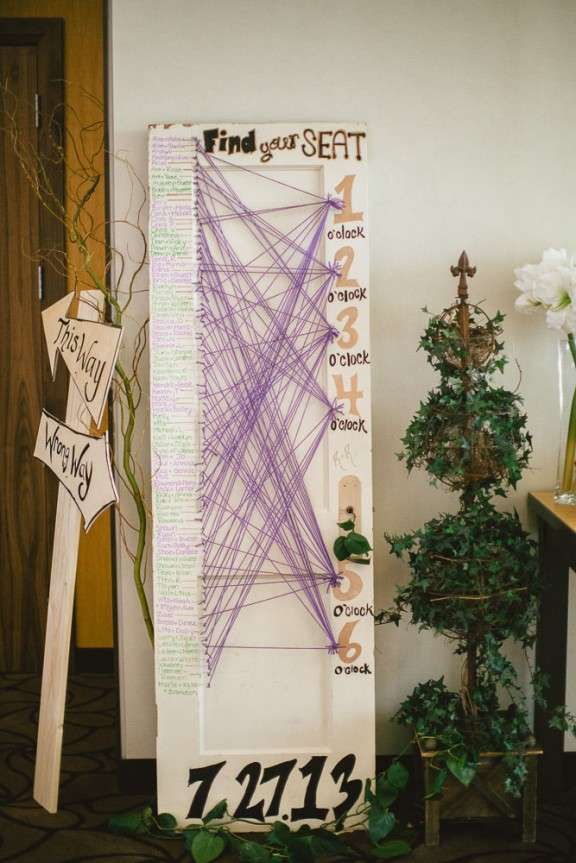 Seat assignments for an areopane theme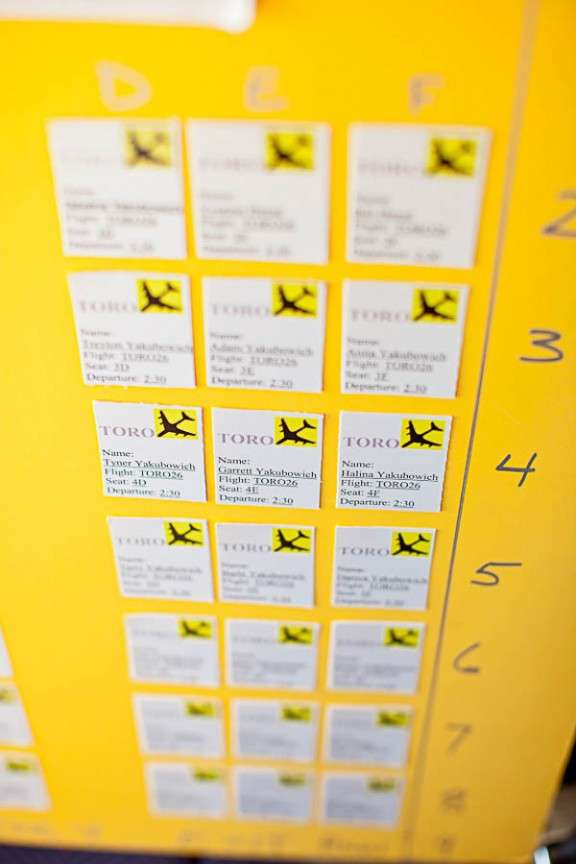 Source: Modern wedding on an aeroplane
What about this amazingly unique kite/ origami fusion?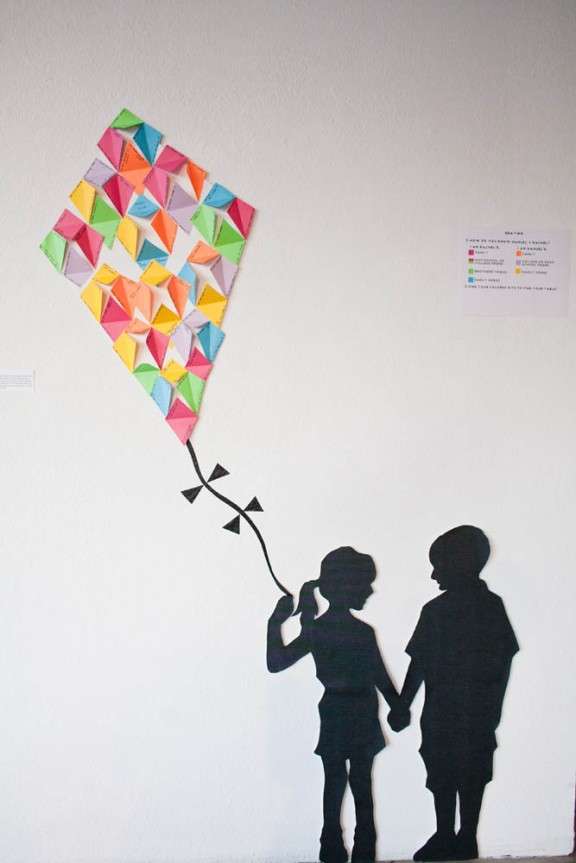 Or you could just dump the seating plan all together!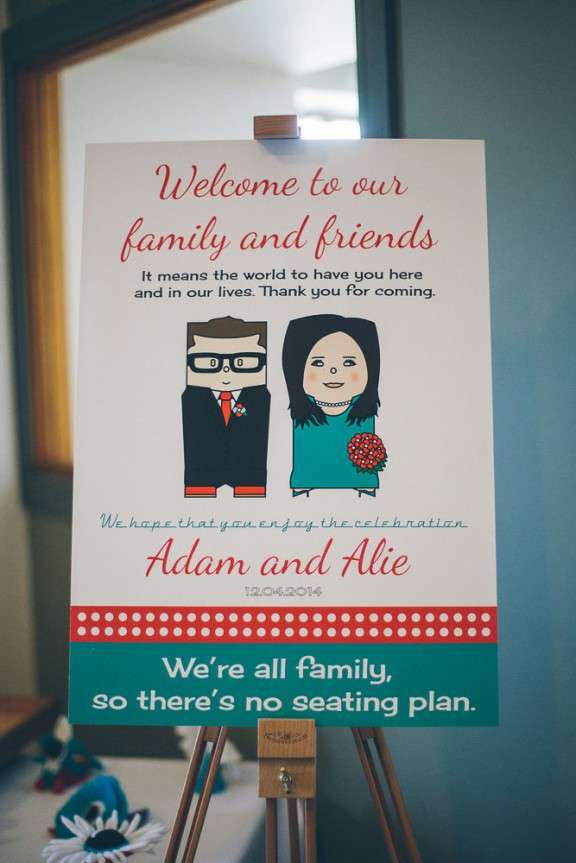 Source: Retro, DIY wedding in Nottingham