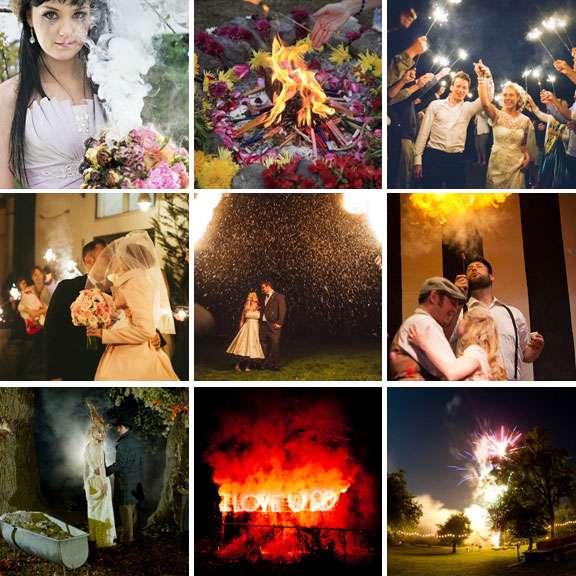 It's just a few days until Bonfire night in Britain. On 5th November we 'celebrate' Guy Fawkes almost blowing up the Houses of Parliament with fireworks, bonfires and, unusually, by eating piping hot jacket potatoes. I know, it's weird, but it also pretty fun! It's perfect time to bundle up warm and go "oooh!" and "aaah!" at pretty lights in the sky.
No doubt about it, companies that organise Fireworks for weddings charge a LOT, but there are plenty of other ways to start your marriage with a whoosh and a bang!
1. Carry a smoking-hot bouquet (don't forget the fire extinguisher!)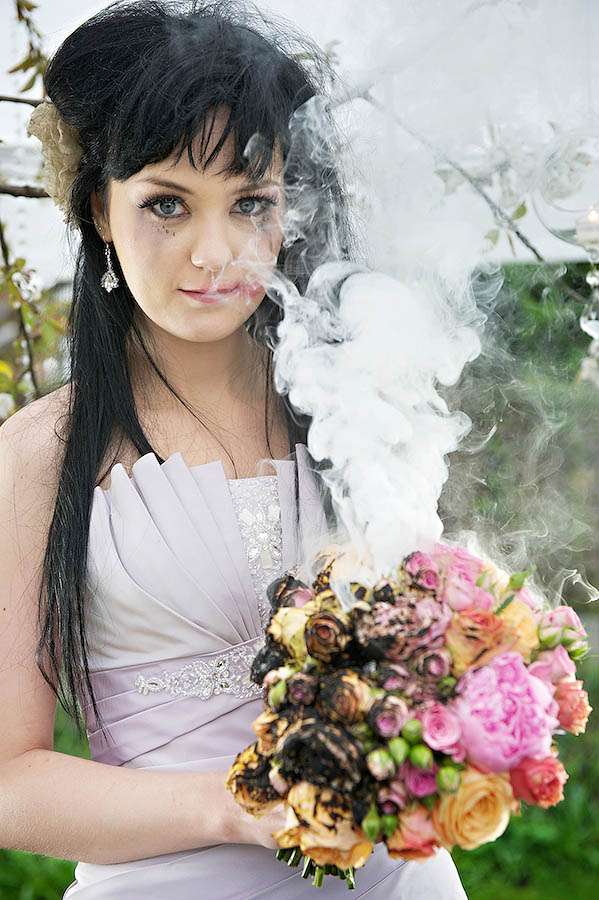 Source: A Baa Baa Bad Bridal Shoot
2. Prepare a pretty floral fire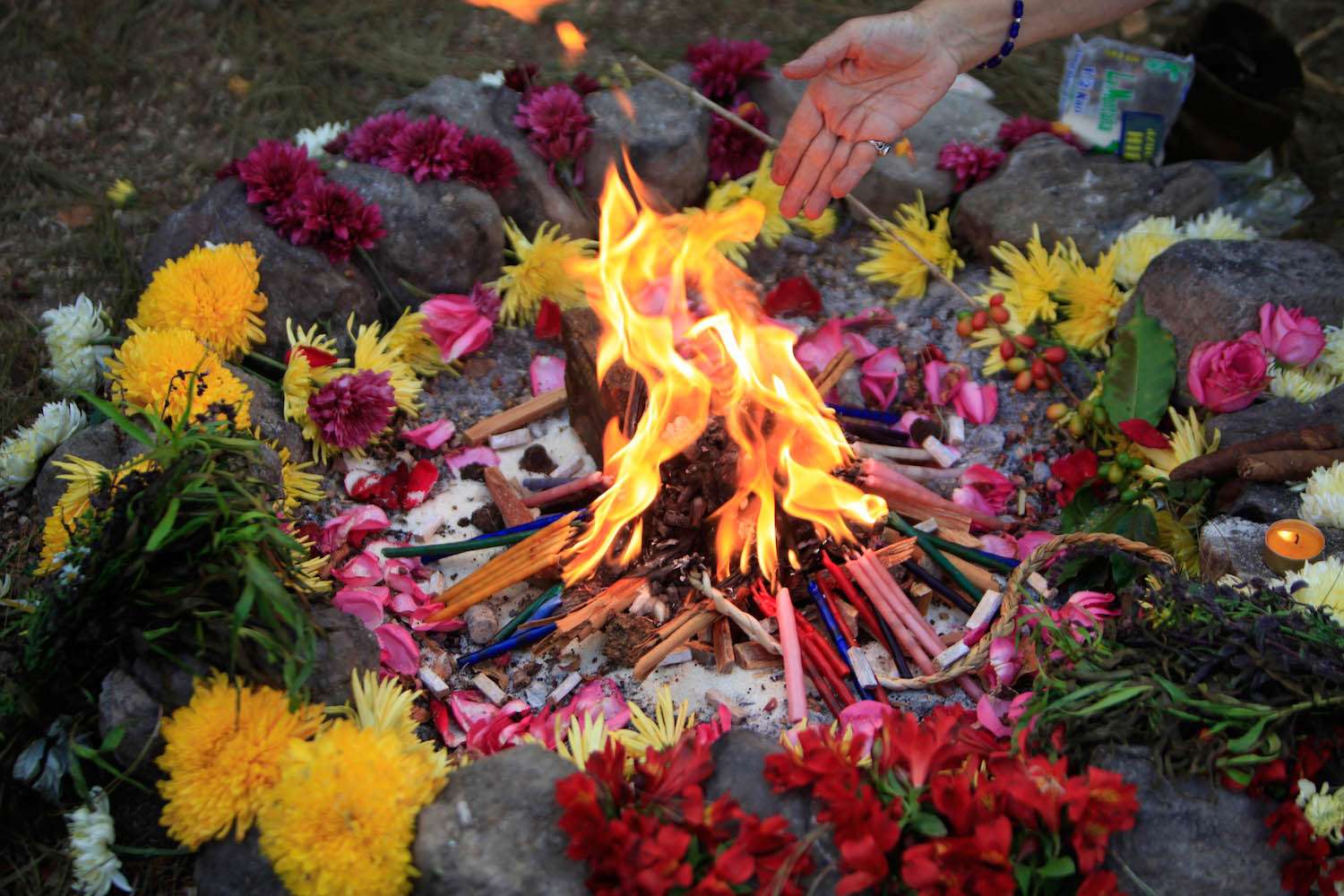 3. Leave through an aisle of sparklers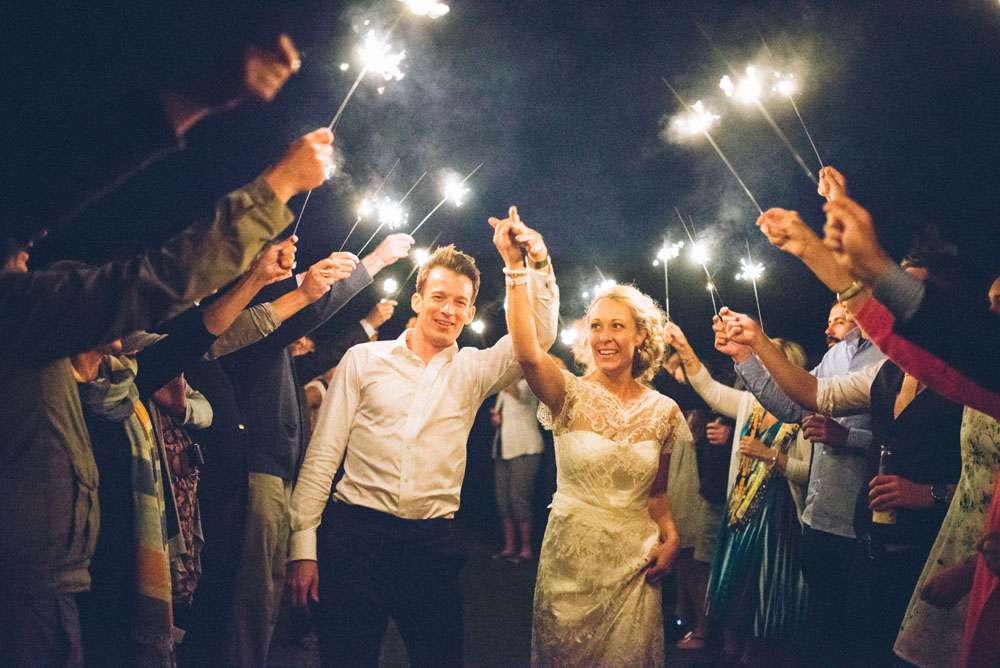 Source: Quirky Cool Cornish Wedding
4. Or use them as accent lighting
Source: A DIY Disney Themed Wedding with Cats, Glitter, Tattoos & Elvis
5. Hire spectacular fire-breathers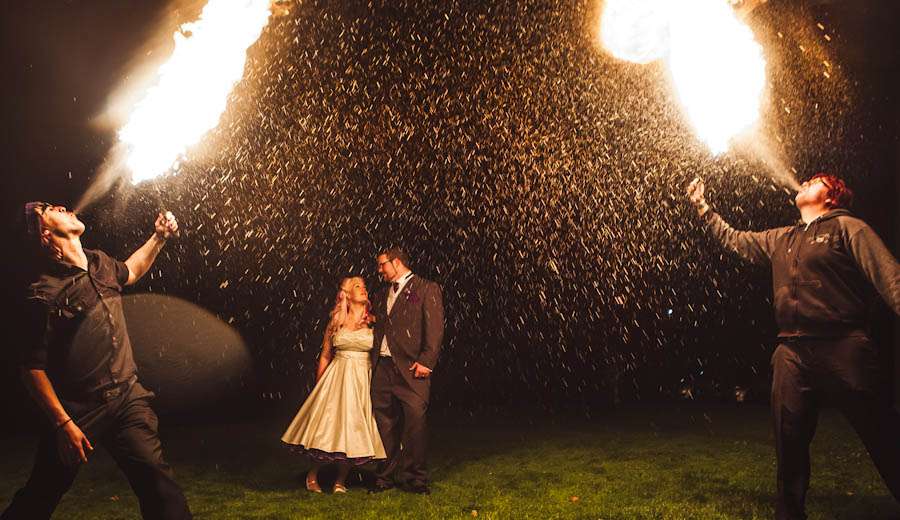 Source: Purple, Dinosaurs & Peacocks
6. Or even a fire-breathing officiant!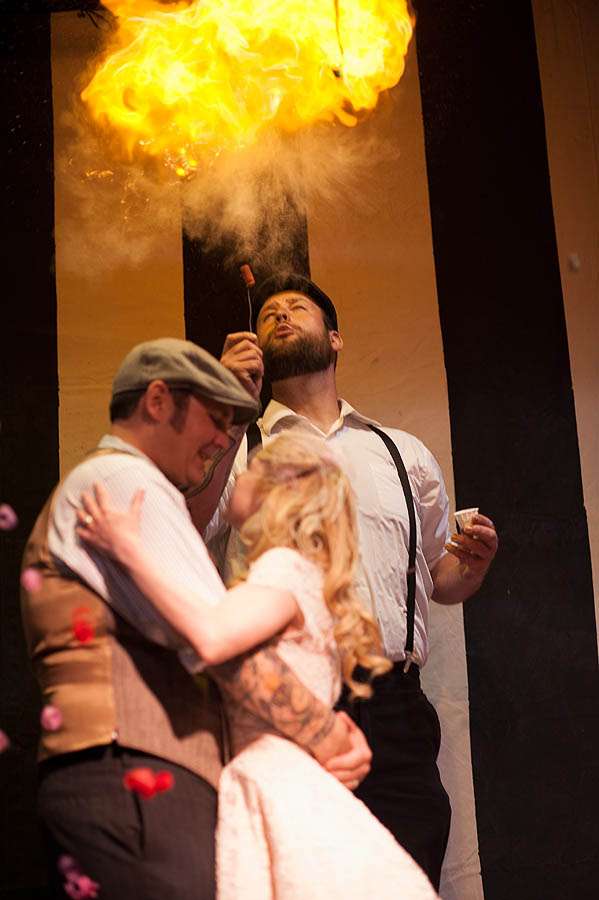 Source: Vegan Vintage Sideshow Wedding
7. Keep warm with an evening bonfire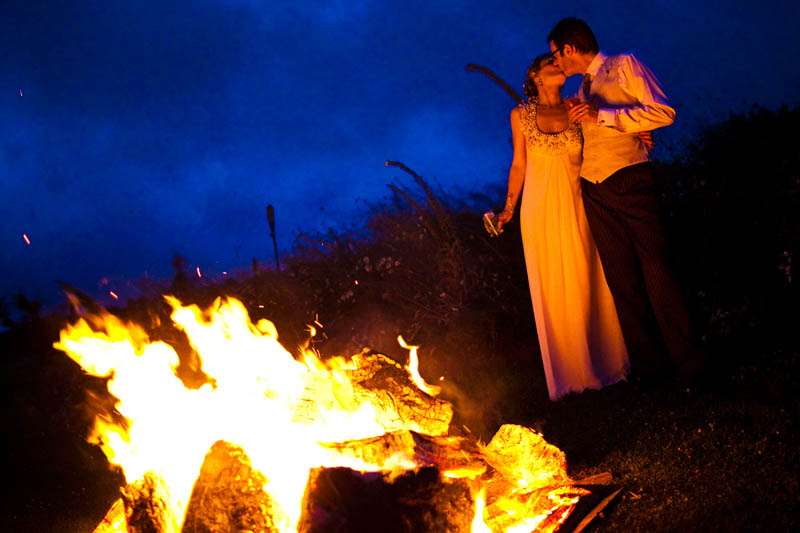 Source: Three-Fold
8. But don't get too close to the flames!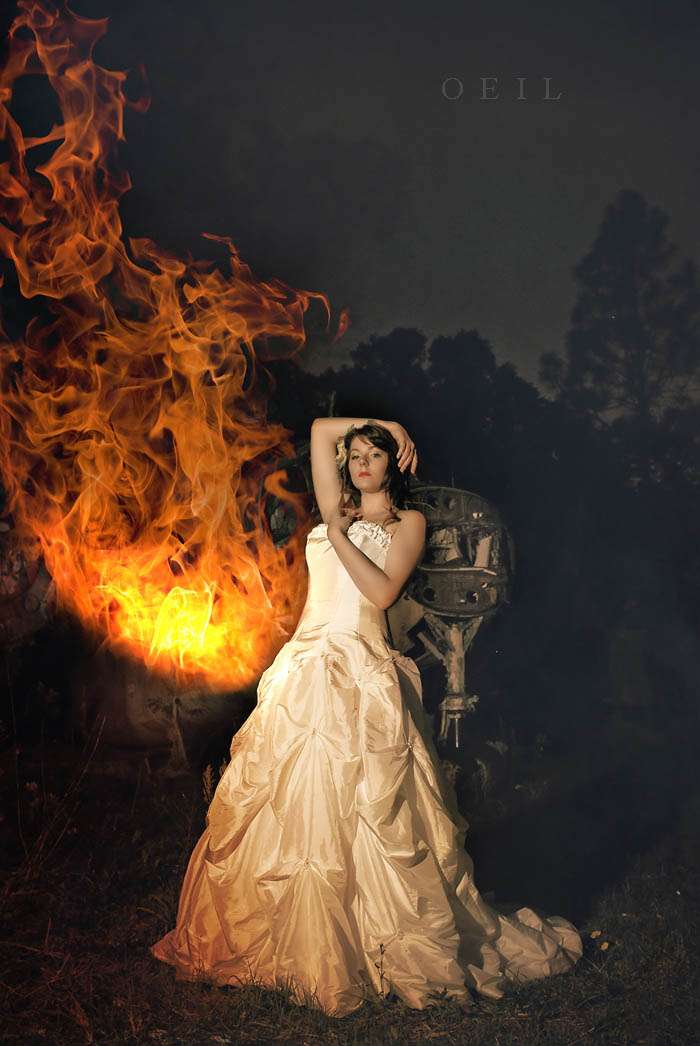 Source: Snow White
9. Set off smoke-bombs in the woods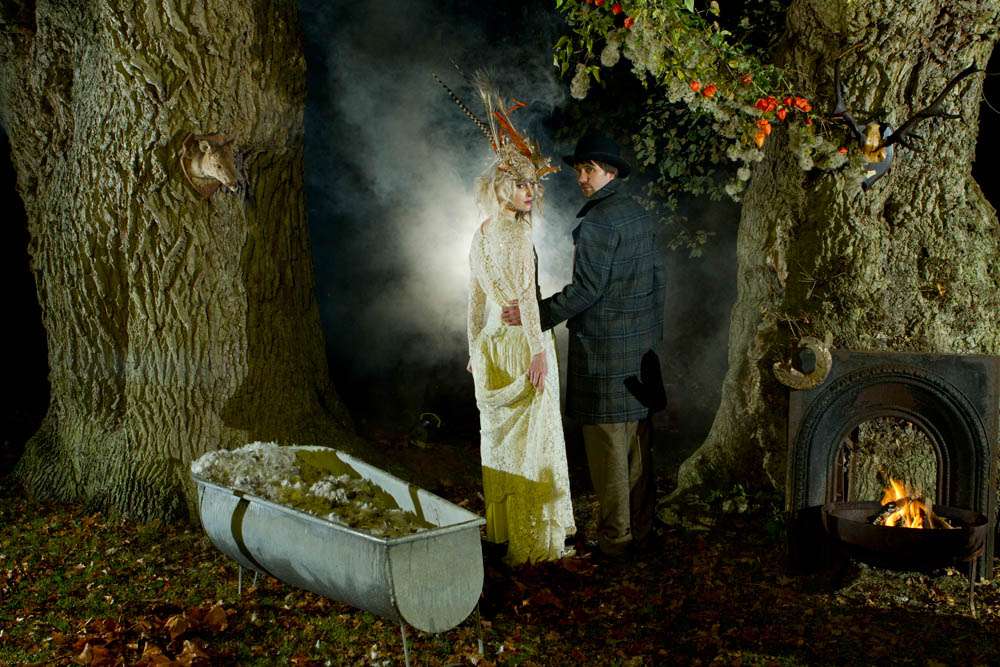 10. And spell out your love in fire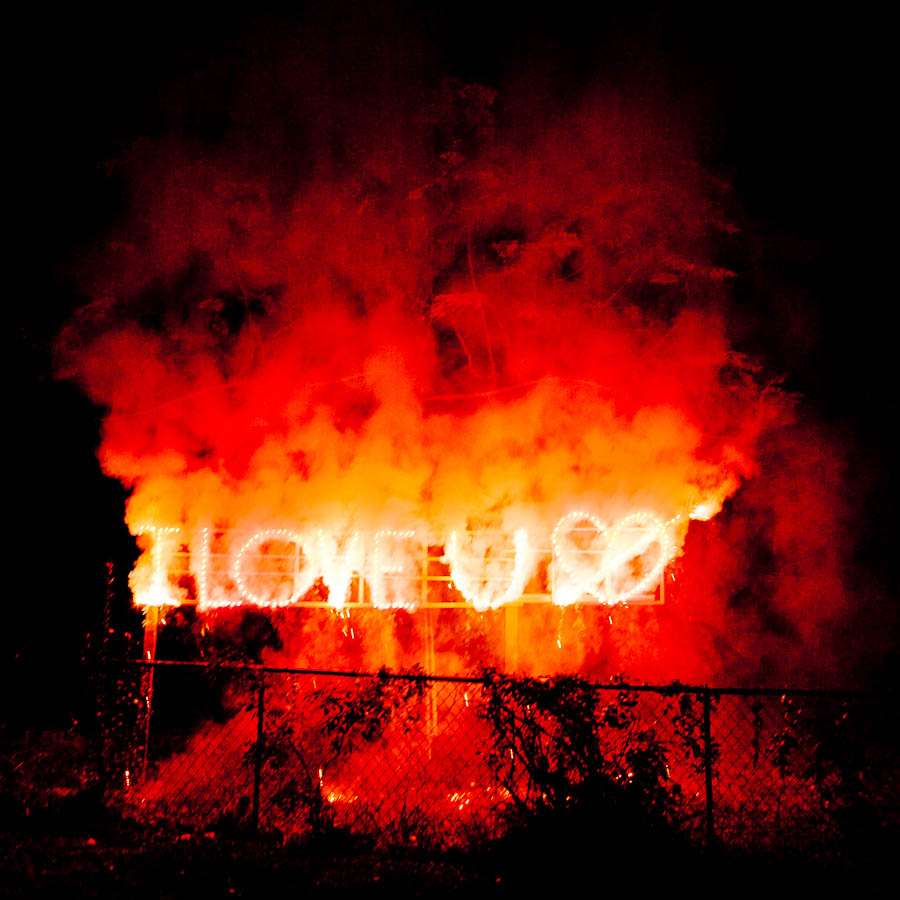 Source: A Burning Man Inspired Wedding
11. Close the night with fireworks
Source: A DIY Carnival Wedding At Home
12. Then let the sparks really fly