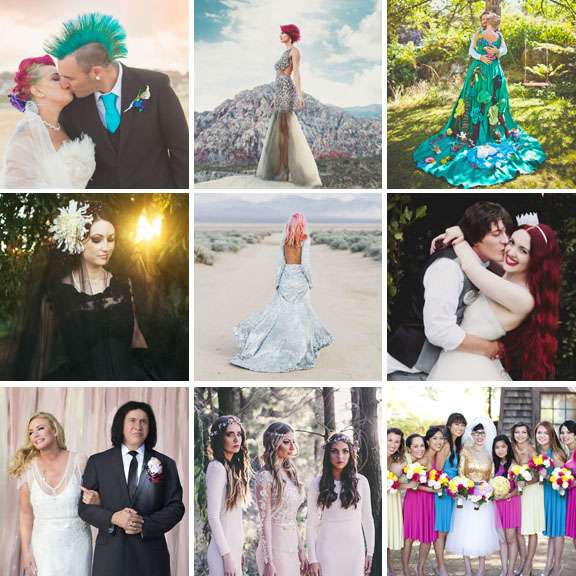 Every year, between Christmas and New Year, I like to look back at some of my favourite real weddings and share them with you again. I've done it for the past three years, but I'd like to do things a little differently this time.
While I am going to kick off the proceedings by sharing my fave real weddings right now, next week we'll also be revisiting some other things that have been published.
We'll be reminiscing over some of my (and your!) favourite styled shoots, reminding ourselves of the awesome DIY tutorials, revisiting a plethora of business articles and looking back over the meatier wedding advice-type posts. Maybe some of these things you've seen before, but others might have slipped you by the first time. Or maybe you're a brand new reader? If so, I hope these posts will serve as a quick and dirty overview of exactly what Rock n Roll Bride is all about. Either way, I hope you enjoy looking back with me!
Last week I shared the top 20 statistically most popular weddings of all time, but these (in no particular order) are my personal favourites from the past twelve months.