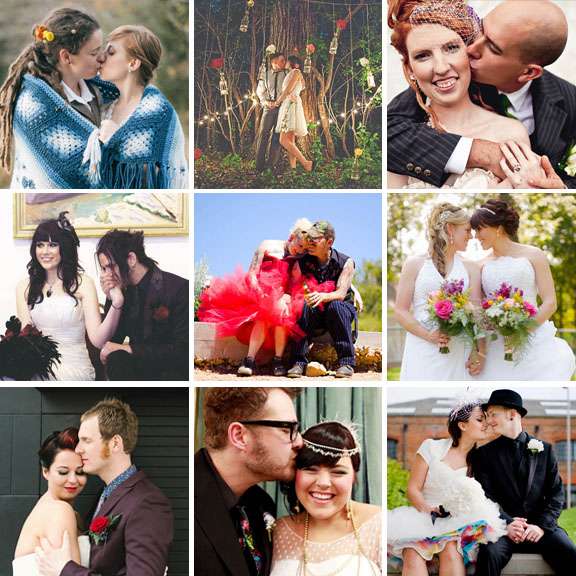 Valentine's might have officially been yesterday, but in my world every day of the year is an excuse to get all loved up! I challenge you to try not to beam from ear to ear as you look at these gorgeous couples. It's impossible!
Whatever kind of wedding you're having – no matter what your theme and how much or how little you spend – the love between the two of you is really all that matters. When you're freaking out about dress fittings and stressing about guest lists, try to remember that.
Aww ain't love grand?!