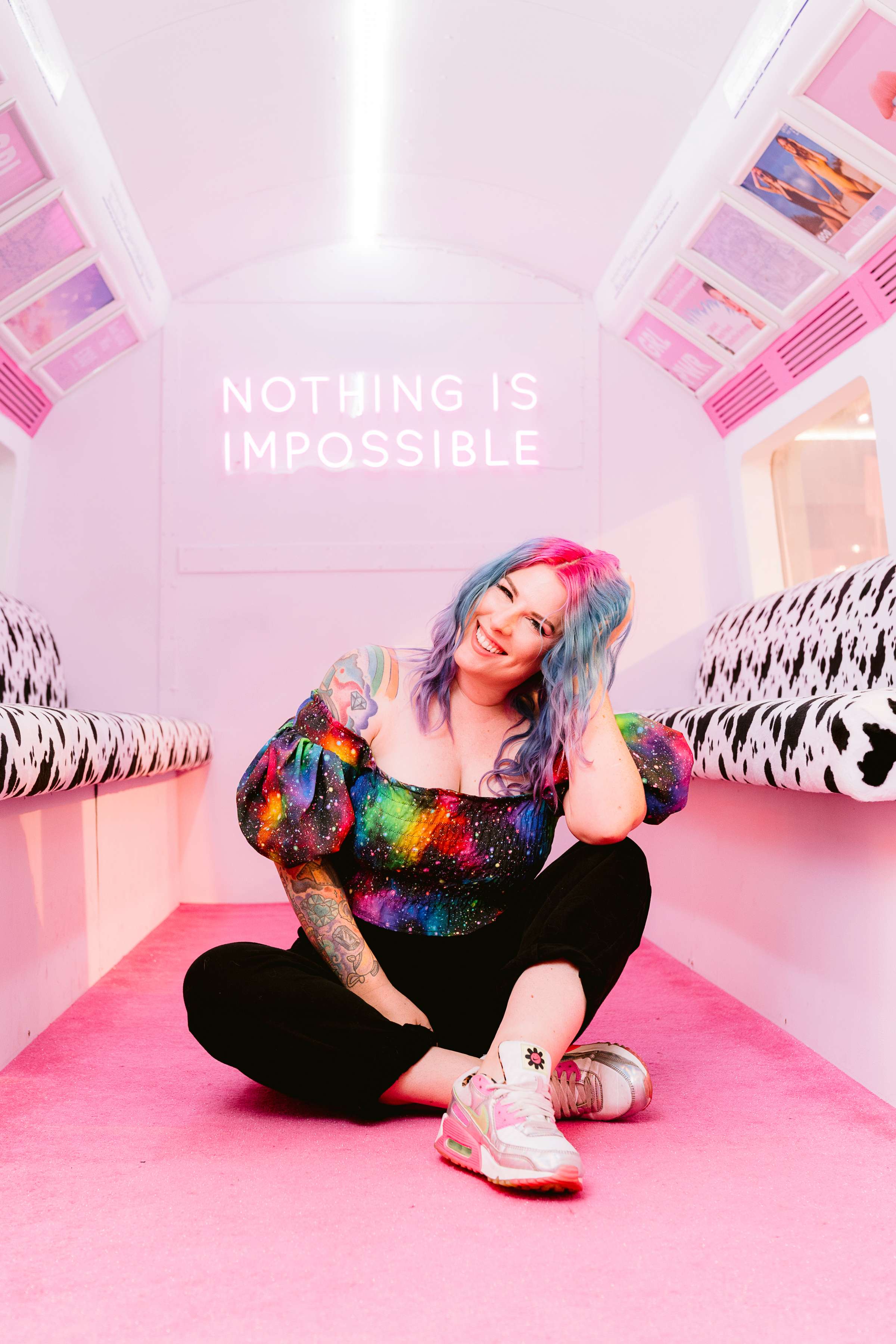 Thirteen years ago this month, I registered the website rocknrollbride.blogspot.co.uk so I had somewhere to talk about planning my wedding. The year was 2007 (before Pinterest, Instagram or Facebook groups where a thing) and the way most of us connected with other people online was through closed forums or websites such as LiveJournal and MySpace.
The now defunct You and Your Wedding website and forum was my hang out of choice. I was in there every single day posting about our wedding ideas and getting inspiration from the other members. I made some great online friends. I'm not quite sure where the idea came from, but one day I decided it might be fun to start my own blog (this new thing that I'd seen a few members talking about) where I could host my own content, create my own logo and upload as much or as little as I liked. I enjoyed the forum, but a lot of it was too traditional for my tastes and forget about finding ideas in magazines, it was much of the same. I still bought and obsessed over every single one though, desperate to find some unique ideas that I could incorporate into our own day.
The first official Rock n Roll Bride website was a gem, let me tell you…! My favourite part of this is that we got married in April 2008, and you can see that in May I was already writing a post about potential vow renewal outfits. Jeez Kat, chill ya boots!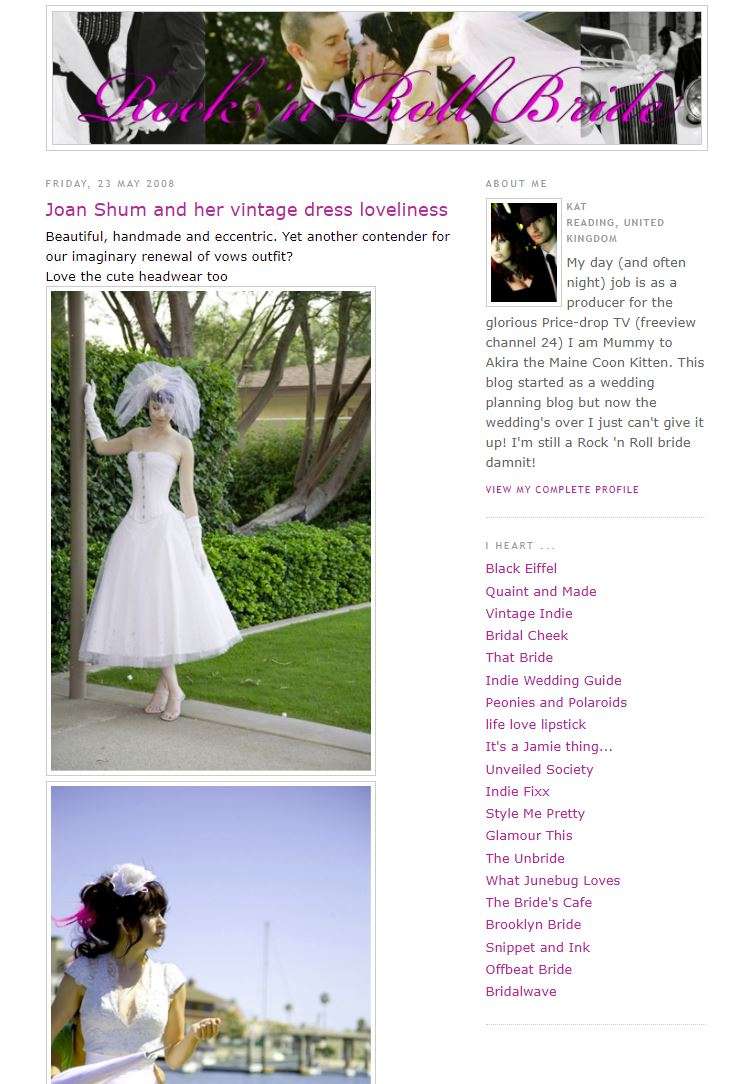 After the wedding, I kept on blogging, sharing other people's weddings from the forum, as well as content I started to find on places like Flickr and via other blogspot blogs. Then, at the end of 2009 I accidentally locked myself out and deleted my entire site (that's a story for another day!) which is what was the catalyst for me deciding it was time to 'do this properly'. So, I bought the .com and Gareth transferred everything over to a better blogging platform.
Enter stage left: the inaugural rocknrollbride.com! Isn't she a beauty? (LOL!)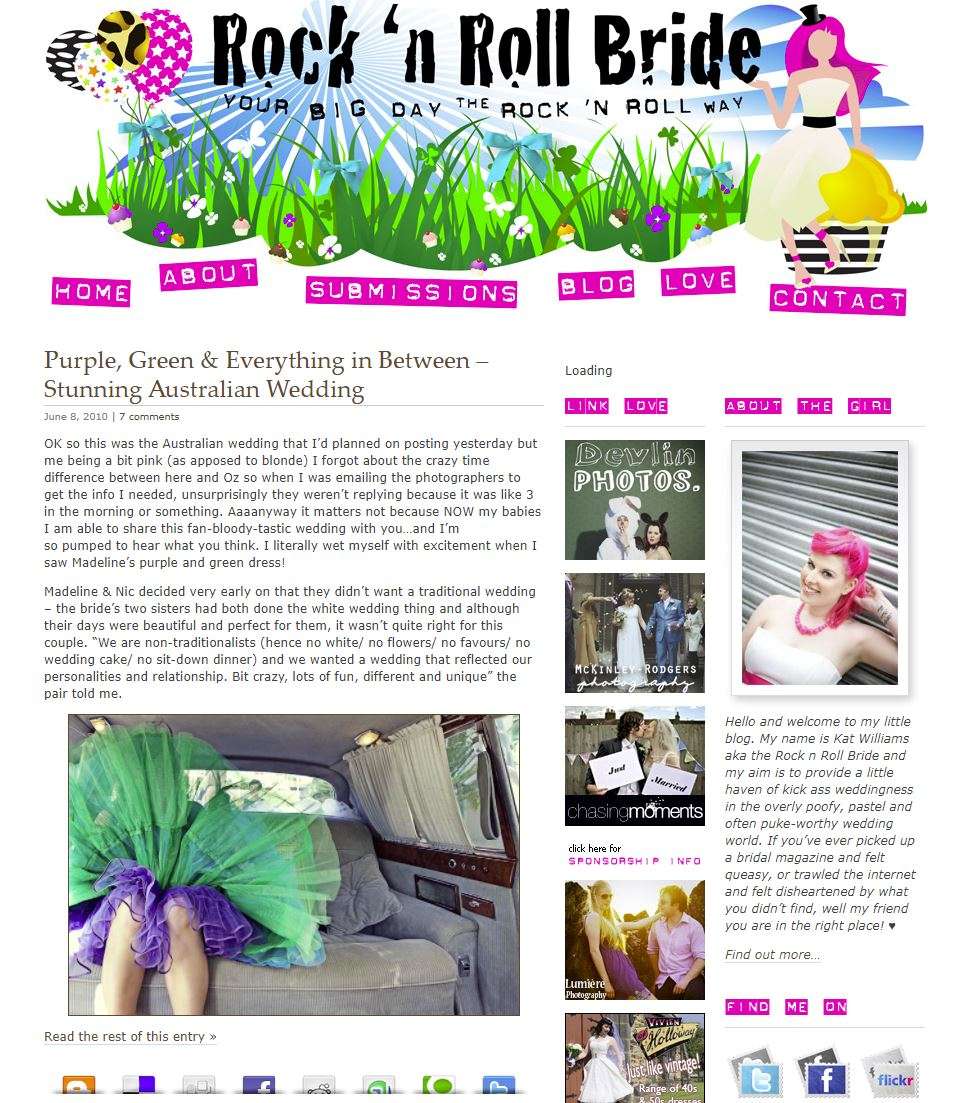 By this point I had started to connect with people offline, who were also launching wedding businesses and were looking to do things differently, too. I booked a few paid advertisers and I was getting sent weddings from all over the world from people who wanted to be featured on the site! I did a couple of shoots (with me modelling, some were cute others were terrible) and even managed to do a trade with a designer who created a header for the blog. I was on my way!
Things grew quickly at this point. A couple of other UK based wedding blogs had sprung up and the industry was starting to pay attention. I got invited to fancy events and catwalk shows, I was interviewed by the press, and by the end of 2010 I was earning more from Rock n Roll Bride than I was from my full-time TV producer job. It was time to take the plunge and run my business full time – scary!
In 2011 I found Nubby Twiglet (now better known now as Shauna Haider from We Are Branch). She was an artist and budding graphic designer and I loved her style, her blog and her design work. Even though she was in Portland, Oregon, I approached her about rebranding my website. She designed me a new logo, blog header and some navigation icons for the grand sum of $200, and I did a new photo shoot with my photographer friend Emma Case to celebrate.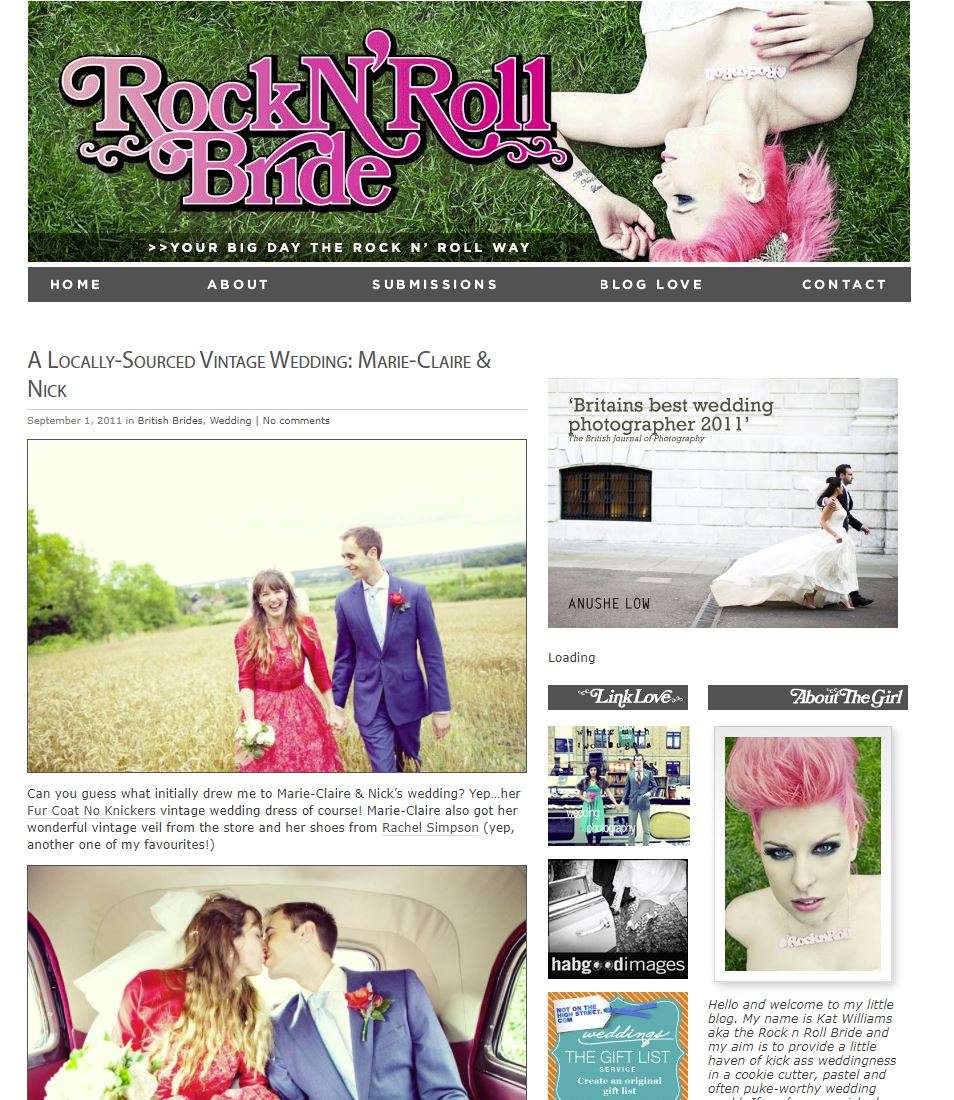 Also in 2011, Rock n Roll Bride was invited to exhibit at a wedding show, and we decided to create a free 'magazine' to give out to attendees to show them what we were all about. The magazine was so popular that we decided to do a regular, yearly edition, which we then sold on our website between 2011 and 2014…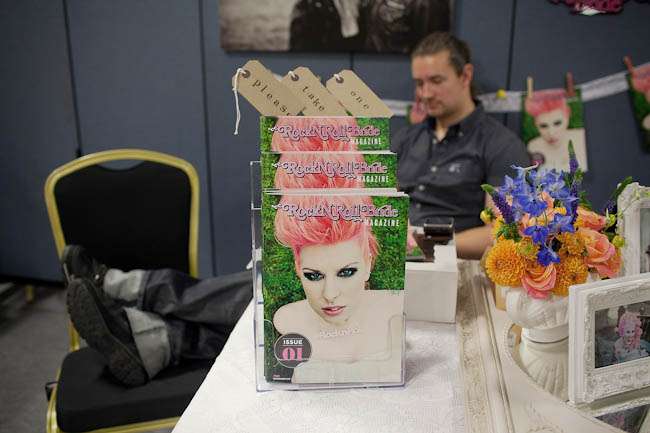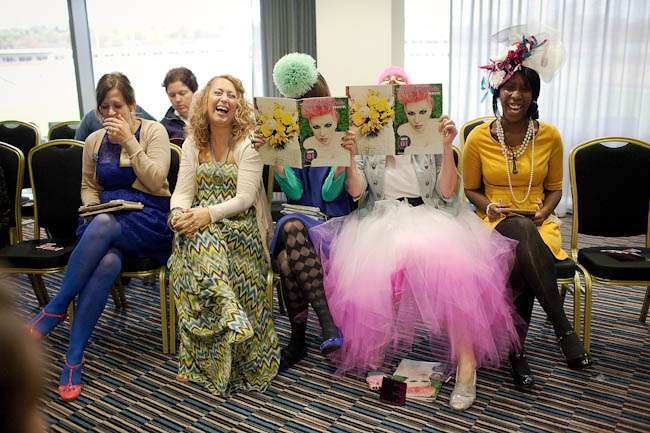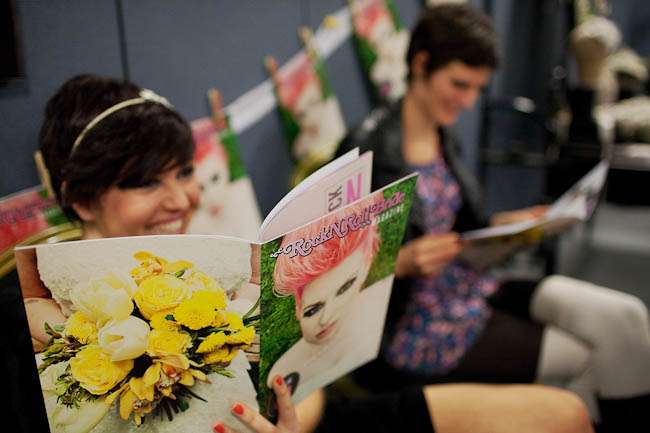 Continue reading