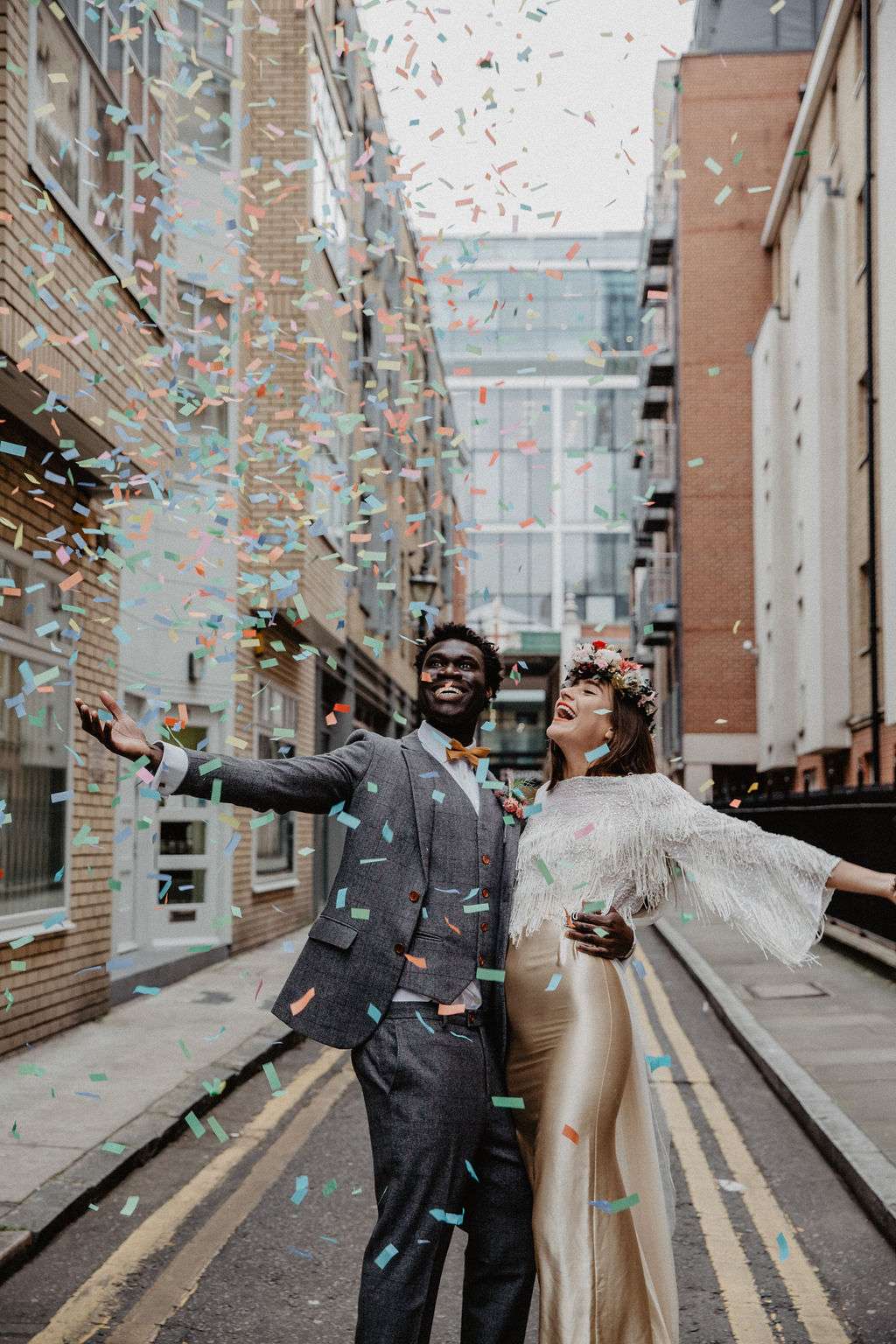 Welcome to 2019!! At the start of a new year it's customary around these parts for me to take a moment to introduce myself and the Rock n Roll Bride brand to our newly minted brides-to-be. If that's you then WELCOME!
Hi, I'm Kat. I'm the editor of this here blog and our utterly lovely print magazine. I live in Reading (UK) with my husband, Gareth, and our two enormous Maine Coons, Henry and Rachel. I started this blog when we were engaged as a way to document our wedding plans. Fast forward nearly 12 years and we now both work full time on the business.
Before we get to anything else I'd like to congratulate you on your excellent blog finding skills (ha!) Rock n Roll Bride is the ONLY wedding blog and magazine in the world that is wholly dedicated to alternative weddings. If you'd like to find out more about me, this website and our magazine (which FYI you totes need to subscribe to – you can also pick it up in WhSmiths, Sainsburys or selected local newsagents) then check out the below posts:
About Rock n Roll Bride
A welcome to new readers
How to start planning your wedding 
Oh I also wrote a book which comes out NEXT WEEK. Holy shit, I might explode before then.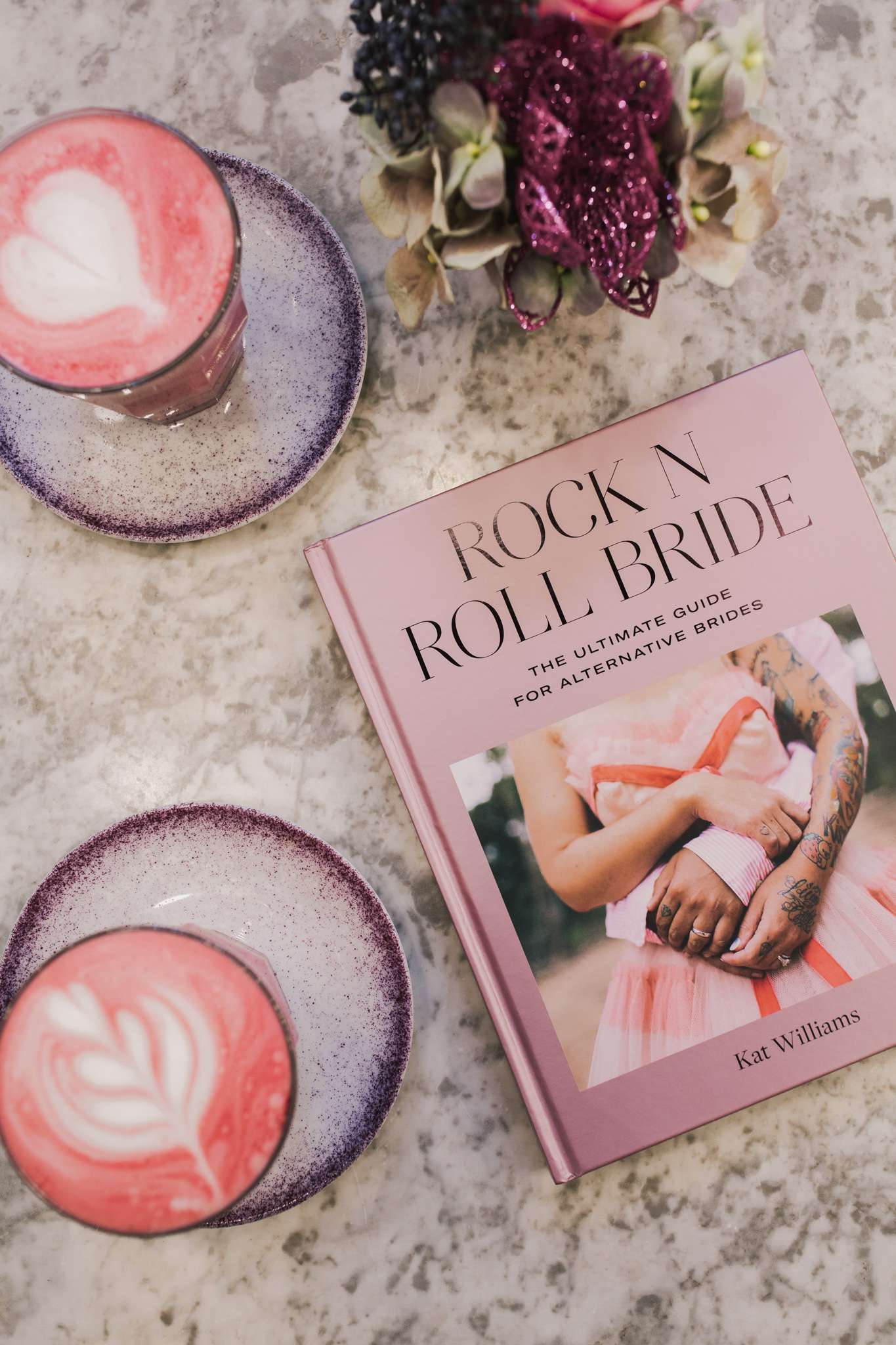 Photo by Lisa Jane Photography
As a newly engaged babe you're probably feeling a lot of FEELINGS right now: Excitement, anticipation, overwhelm (is that a word?) panic… !? But fret not, Rock n Roll Bride will see you through.
First up you absolutely MUST join our private Facebook group. There are nearly 14,000 of us in there and, I swear to God, its THE friendliest most non-judgemental wedding space on the internet. I'm not even exaggerating. No-one will shame you, no-one will call your ideas weird or stupid and everyone goes above and beyond to help and advise each other. We're all in this together! I can't wait to chat with you in there.
Talking of the Facebook group, and to PROVE their awesomeness, I recently asked our members what would be their one piece of advice for someone who's just got engaged. This advice is golden! But it's also just for starters, you can see the entire thread here.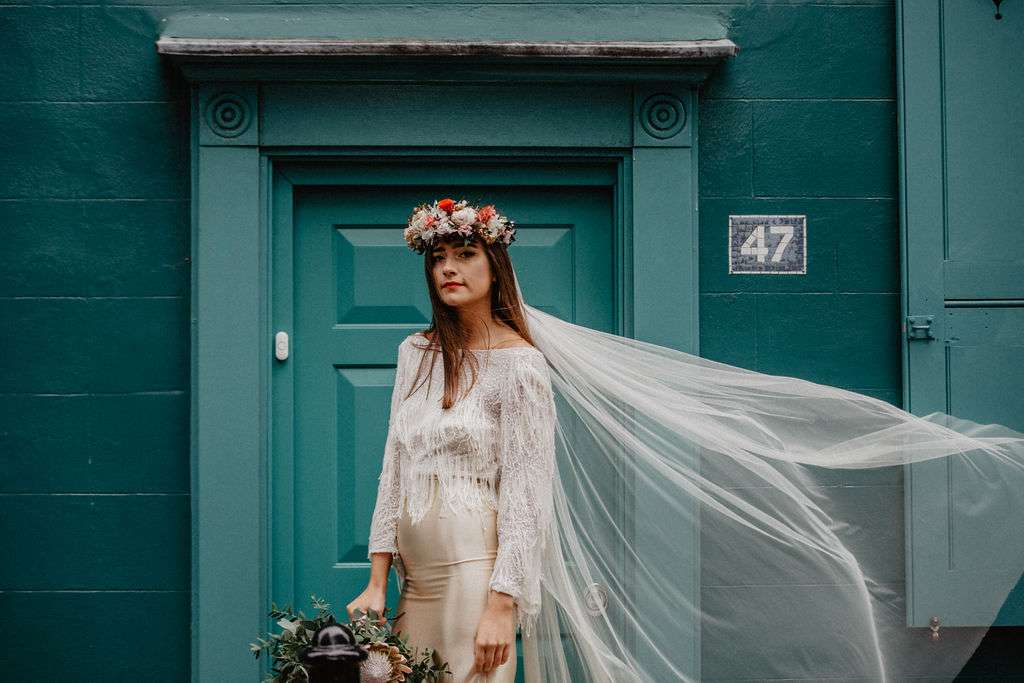 "Set a budget… Don't get carried away… Oh and do what you fooking want. not what is expected or the normal!!" Sally Greaves
"The photographer cost me the most out of the whole wedding (other than venue) best money I spent though. I really would advise people to not scrimp on a photographer as that is what you look back on to remember the day." Laura Sydonie Ash
"Do not compromise on food/ drink for your guests. I've seen so many posts recently about lovely brides who are vegan being worried about their food choices, unless it's dietary don't faff around trying to please people it's your day!" Abbie Laws
"Utilise free apps to help – Google Sheets and Docs have been an absolute sanity saver. Easy to use wherever including on your phone to note any links/quotes/budget etc immediately so you don't forget. Track your spending and be honest about what your priorities are and therefore where the bulk of your budget will go and be prepared to make sacrifices of nice but non essential ideas to make sure you get the things important to you and your other half." Amanda Vine
"A completely random tip that I couldn't have lived without – if you're DIY decorating your venue, get hold of some fishing line, we used it for everything from hanging 1000 origami paper cranes to securing flowers!" Sian Thomas
"Work as a team. Divide the planning into easy to accomplish tasks and split the responsibility between you." Paula Hedley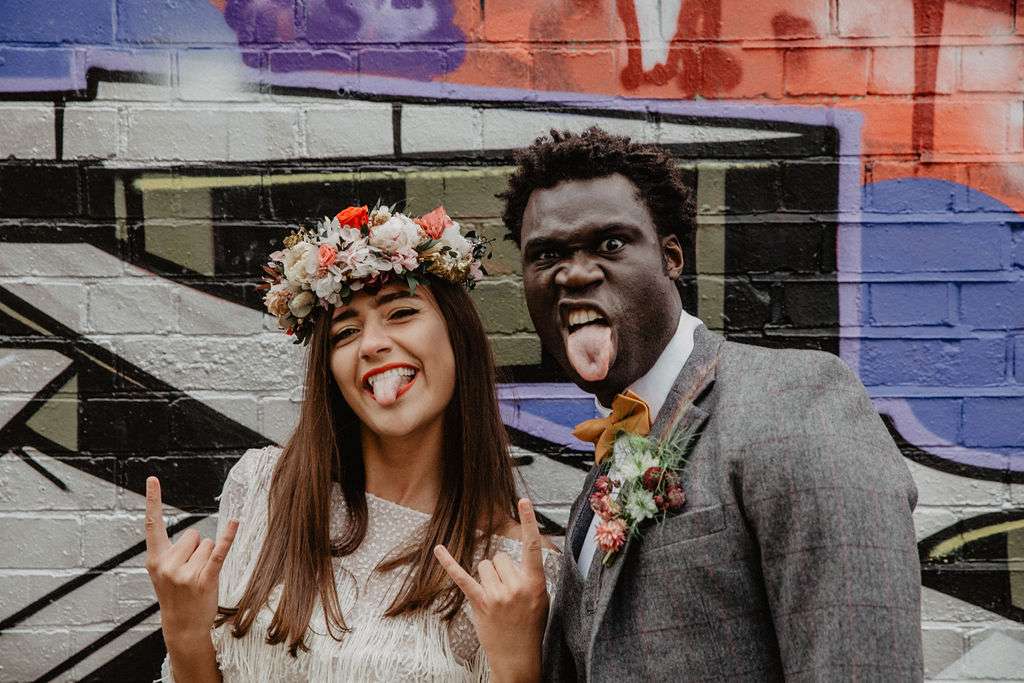 "Think about what your must haves are, which things are most important to you. Me and my fiancé wrote separate lists and the things that were on both lists became the top things for us to have." Beth Worswick
"If you're trying to stick to a budget you need to think creatively. Although you shouldn't compromise on the things that are important to you even if that means you have to cut the budget for other things that aren't so important.
Be comfortable in the outfit you are wearing. It's a long day to be uncomfortable. The happier you are with your outfit the better your photos will turn out.
Do your wedding your way. Whether you want a crazy and wacky wedding, a highly traditional wedding or any of the infinite variations in between, you shouldn't change what you want to please others. You're wedding should scream you!" Claire Pitt-Kibble
"Unless you're planning a fast wedding, slow down and enjoy the engagement before you start planning. Also, don't stress the little things!" Mia Rochele
"Sort out a budget first and then write a guest list. Based on that you can then start to look at venues that will accommodate the guests and also within budget. Also prioritise what to spend the majority of the budget on, ours was the venue and photographer/videographer. You can then work out from there how much to spend on the remaining suppliers, there are a lot of budget planners out there which will give you estimates. Make sure you get loads of quotes for suppliers and negotiate when you can as it's a competitive market and a lot of suppliers are willing to do you a deal to get your business, also check supplier reviews before you book them." Nicola Jones
"No one will be quite as excited about your wedding as you are especially if it's 2 years away. It's not because your friends don't love you and aren't happy for you." Steph Nield
"People suddenly emerge with strong opinions on your diet and the attendance of your second cousins' children etc. Also, never assume your guests will read the information provided or use their common sense. Weddings bring out the stupid in people unfortunately (and my own husband is an example of this!)" Kim Reed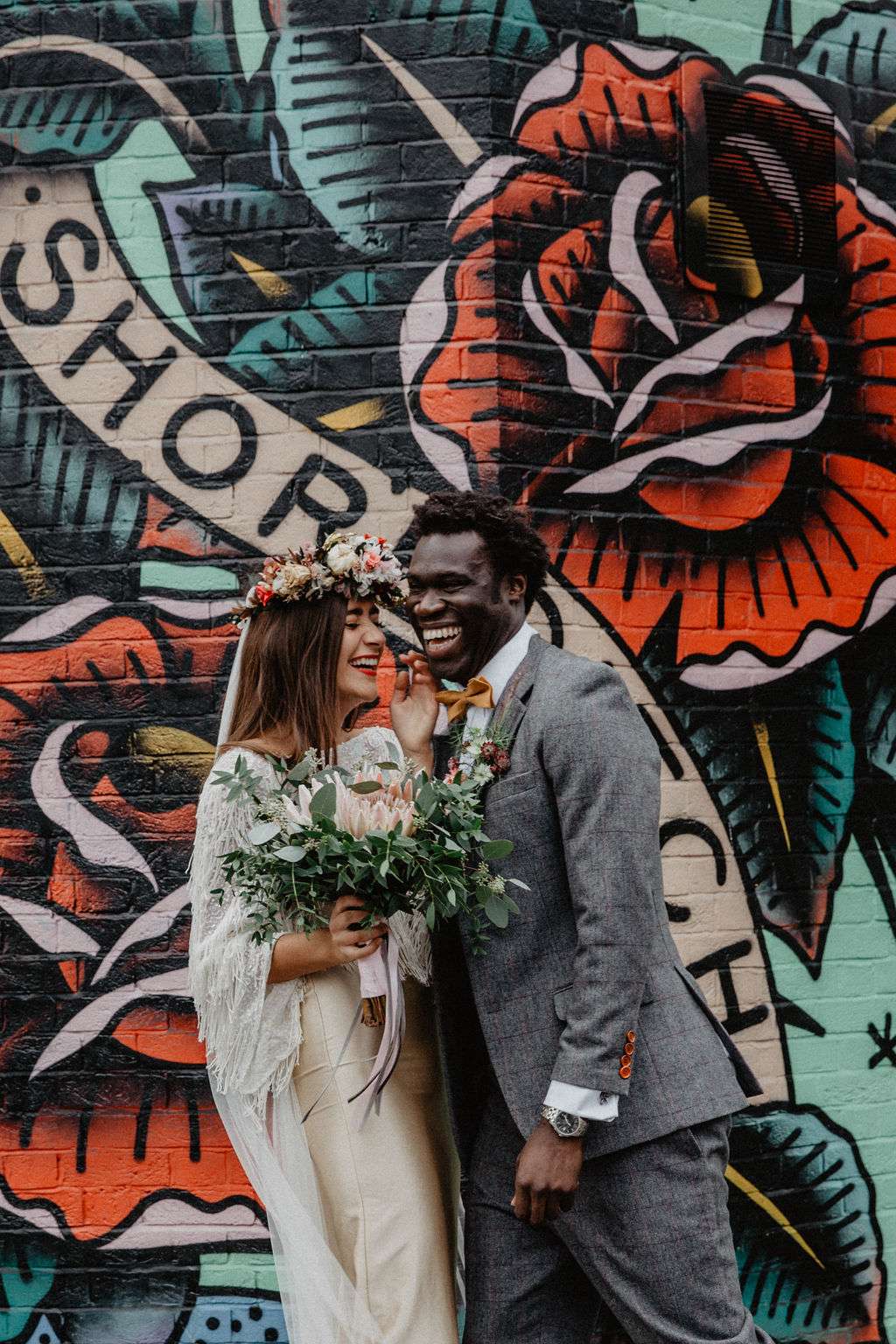 "Start by writing out a mega list of everyone you'd like to invite in an ideal world (including everyone you think your parents might vaguely want to invite). Then do a pared down version, and then you'll at least vaguely know the size venue you'll need. We found our list was far bigger than we thought it would be and I'm really glad we didn't fall in love with any smaller venues!" Ais De Ath
"The biggest one I would have liked to have heard – weddings turn family and friends into absolute loons, they don't seem to grasp that this is your wedding not theirs. Take their 'helpful' advice and 'constructive criticism' with a pinch of salt. They will return to normal on the big day (fingers crossed!)*" Georgina Rose Butler
"Most important thing to remember is why you are getting married. Its about the two of you and the love you have for each other. Doesn't matter how much it costs, what you wear, who sits next to who, what food you have or who's not on the guest list. Do it exactly how you both would like to. Even if its a quick registry office, two witnesses dragged in from the street and you're in your jammies!" Katie Vockins
Welcome to Team Rock n Roll Bride! I'm so happy that you found us!