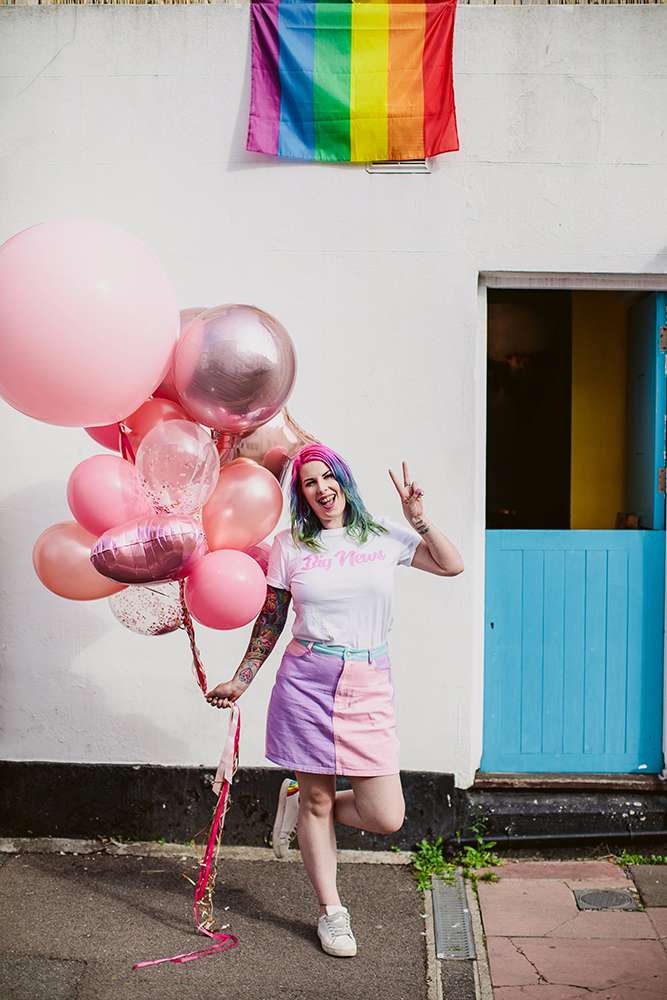 I started writing this article about a year ago. I found it in my drafts this morning, and although the context and reason for me starting to write it has moved on, actually a lot of the notes I'd made on the subject still made a lot of sense. So please forgive me if it feels a little muddled and disjointed, but I wanted to revisit the topic and finally publish it.
I started putting digital pen to digital paper when I received the below comment on an Instagram post:
"I've been following your blog for about 8 years now and it's great to see a personal post from you again. I used to love your tips and perspective on things as much as the weddings you featured. Where that became less so I moved to following on Facebook and the group which have been equally as awesome but for very different reasons – such as community spirit and support. It's become an entity in itself. I kind of miss the lead you took in your blog which led to this revolution in weddings. As much as I love the magazine, I don't always have the kind of time I'd like to sit and read a physical product. Plus the last page is kinda final, whereas a blog is endless. Great for insomnia or staying up with kids who won't sleep! I also understand that businesses are hard work and evolve and one person can only do so much. You're doing an amazing job, and I'm proud to be an 'official' Rock n Roll bride after being featured in December."
Her comment about being the lead in a revolution in weddings really made me smile and think back to 2008-2011 when I was just starting out, and how really, really UPSET and mad I was about everything I saw in the wedding industry! I was definitely a lot rantier back then (and it got me into trouble regularly – not that I really minded!) In a way I miss it, it was nice to have a mission, but also, it's pretty amazing that something I've created has achieved what it set out to do.
There almost doesn't NEED to be a revolution anymore because, for the most part, being an alternative bride is much more accepted. I'm regularly interviewed by newspapers about the 'trend' of alternative weddings (particularly so around the royal wedding because y'all Meagan is a woman of colour and did a speech don't you know?) It makes me internally chuckle and feel happy that being a weirdo or an outsider no longer has such a stigma attached to it… but also eye roll really hard all at the same time!
So, what's next? Do I just need to resign my post now? Have we done everything that needs to be to change the wedding industry? WELL, ACTUALLY NO.
Although so much of the industry has changed in the past decade, particularly stylistically (the huge variety of dress styles, lots more budget-friendly options, bride rocking tattoos being seen as less of an unusual thing) there is still a LOT that needs to change. And while I don't really have the time, or inclination, to sit down and write blog post after blog post about all the things I see wrong in the wedding industry as much as I did in 2011, there are still issues I'm fighting against every day with the work that I do, particularly with the magazine.
For example, did you know that no mainstream wedding magazine in the UK has ever put a black model on their cover? Do you know that a lot of them still don't feature same sex weddings? I'm sure you all see the bombardment of weight loss stuff surrounding weddings that still happens too. Even with the uprising of body positivity, the wedding industry is still light years behind, relentlessly pushing the fantasy of the fairytale wedding complete with the princess bride.
There are brides who want this, of course, and that's totally fine. It is not for me to tell anyone else how to get married. I'm in no way wanting to undermine the more traditional bride or wedding and if someone wants to lose weight, whiten their teeth or drop £5k on their dream dress then more power to them. The choice is literally yours. However, issue is that there are still huge gaps in the acceptance of couples who don't have a choice – gay couples, disabled people, those from different cultures and ethnicities, plus sized beauties – those of us who don't fit the picture perfect 'magazine worthy' mould are still massively underrepresented.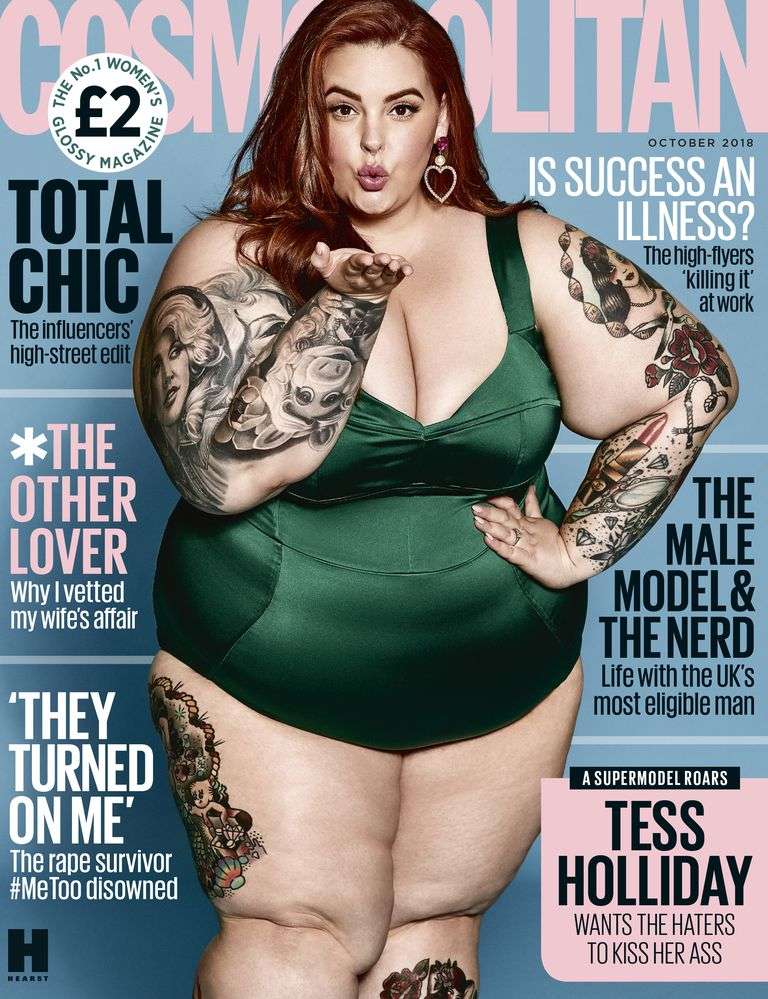 Did you see the huge response Cosmopolitan magazine got when they put plus size model Tess Holliday on their recent cover? Can you imagine a wedding magazine ever doing that? I wish! As an aside I am DESPERATE to put a plus sized babe on our cover soon. We mix up our covers between real brides and models from the editorials that we do and whichever option we go for, there are a lot of things to consider when choosing the right image, not just the subject. I'm determined that we'll get there though so if you are a plus sized babe getting married soon do please submit your wedding (and ask your photographer to shoot you on a nice clean background with plenty of room for the masthead at the top LOL!) Who knows, you could be the first ever plus sized bride on the cover of a wedding magazine!
A lack of diversity is not just a wedding industry problem though, it's an issue throughout society as a whole. You only have to look at the recent news stories about that racist Serena Williams cartoon, Nike's appointment of Colin Kaepernick, outcast American football player and civil rights activist, in their latest campaign as well as the shit show that is Brexit and the Trump administration to realise what a huge, ongoing, uphill battle it still is.
It's not going to fix itself overnight, but there are some encouraging changes happening both here and abroad, ones that I hope in time, will filter down to the wedding industry. And until it does, I'll still be here, waving the flag for all us underdogs. Although I don't blog as much as I used to and you may not see it so obviously, every single choice I make about the magazine, which companies and brands we work with, and the business as a whole is squarely centred around if it's going to result in something that furthers our message of diversity, inclusion and marriage equality for everyone.
The revolution may have made incredible progress in the past ten years, but it's not quite won. Yet.