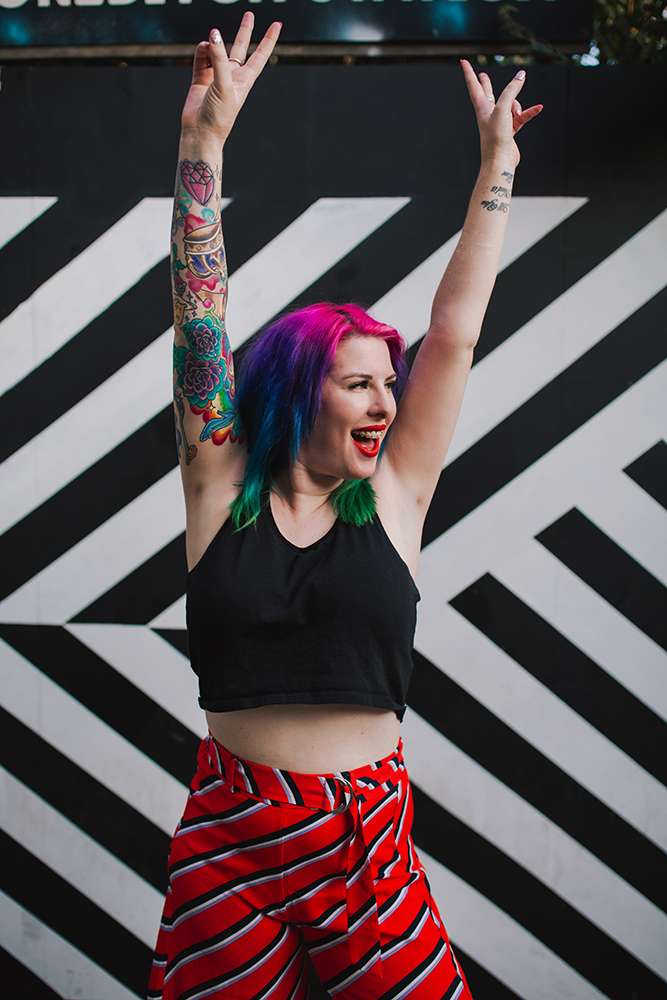 I was just going to share this on Instagram, but then I realised not only did I have quite a lot to say, but that I hadn't sat down and written a proper article about anything other that weddings for a while so this felt like the perfect opportunity. I've been getting tattooed since I was – I think – 16 (yeah, not my finest hour) so I've had my fair share of good and bad experiences! Tattoos and Rock n Roll Bride tend to go hand in hand, in fact publishing photos of beautiful tattooed brides was really how I started this blog, so I thought you might be interested to hear about my personal journey.
While I have quite a few tattoos, I'm going to focus on my sleeve in this post, mainly because it's the one I get asked about the most, it's the most recognisable and it's the one I've been working on the longest!
I started it in 2010, when I was 26 (OMG these photos – haha!) Initially I was pretty happy with it (although after 18 hours of tattooing I was probably mostly just happy it was over!) but after a few months a lot of it really started to bother me. The red areas were too red (I really wanted them to be more pink) the girl's face had no ink in it, so her skin was just my skin which made her look like a weird naked ghost, and the small cupcakes looked really amateur. I also wished it had more colours in it. I think it was a classic case of being a bit of a tattoo novice, being too nervous to speak up about what I really wanted (and didn't want) and, in retrospect, not researching artists well enough. I don't think the tattoo at this stage was in any way 'bad' but it didn't turn out how I originally envisioned it.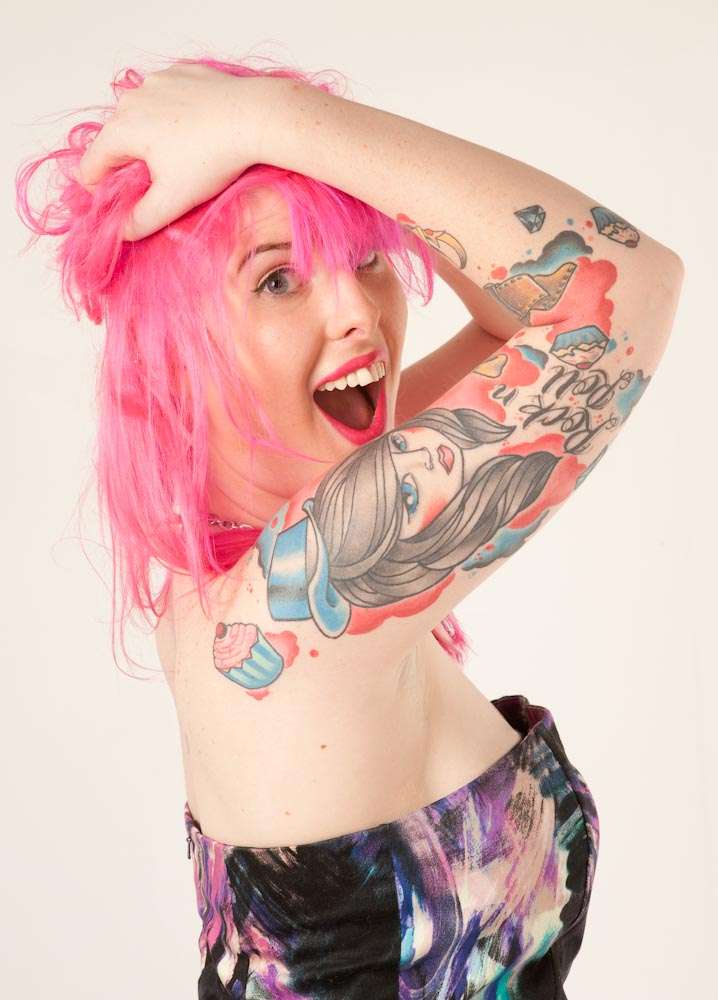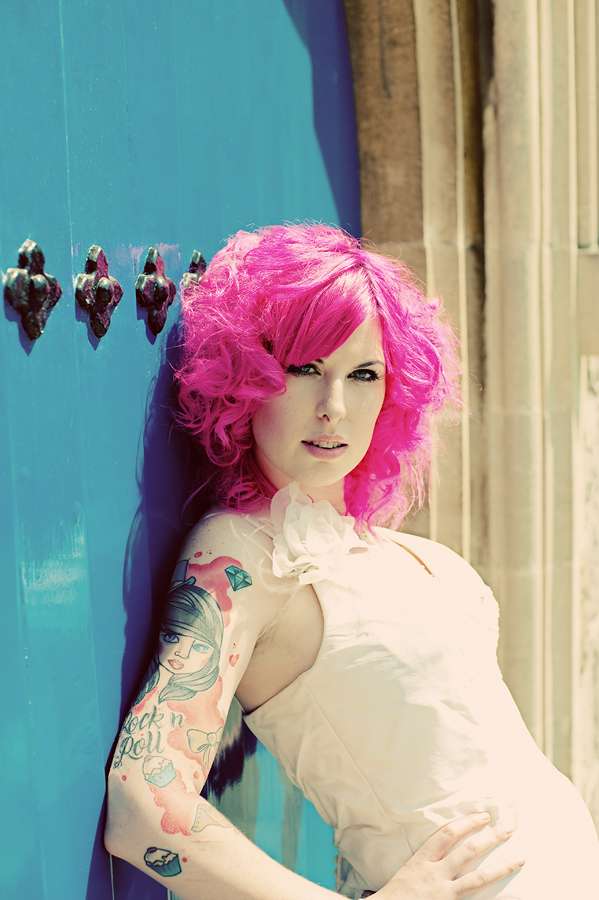 In 2013 I decided I wanted to have it reworked. After doing a lot of internet research, and being met with many brick walls from tattooists who said they couldn't  – or wouldn't – help, I found Leah Moule. I visited her in Birmingham and we added some more colours and gems. She shaded in the girl's face, changed the little hat from blue to teal and added my favourite part – the rainbow on my shoulder! I was so much happier!