Hello and welcome to Rock n Roll Bride, the place to be if you're planning an alternative wedding! The website is updated daily with real wedding stories, advice articles, fashion editorials, honeymoon guides and more. You can also follow us on all the usual social platforms:
Official Magazine Instagram: @rocknrollbridemagazine
Editor's Instagram: @rocknrollbride
Facebook public page: Rock n Roll Bride
Private Facebook group: Rock n Roll Bride
TikTok: @rocknrollbride
Pinterest: @rocknrollbride
Rock n Roll Bride promotes individuality and general awesomeness within a cookie cutter and often puke-worthy wedding world. Don't let the wedding industry define your day, let YOU define your day.
Rock n Roll Bride is all about the charm and unique nature of ordinary people's extraordinary weddings.
Our passion is inspiring couples to plan the wedding that they really want in a world dictated by tradition.
Being 'Rock n Roll' is not about being cool, a rebel or even thinking of the most unique idea you can. It's about planning a day that reflects you and your partner and declaring your love in your own special way.
You don't have to be wacky; you don't have to be offbeat and you certainly don't have to be intentionally 'different' – you just have to be you.
Launched in 2007 as a blog while our editor-in-chief, Kat, was planning her own wedding, Rock n Roll Bride came about because she became jaded by the limited offerings of the UK wedding industry. If you didn't have a big budget, if you didn't want something traditional and if you didn't fit in to the straight, white, able-bodied bridal mould, there was nothing for you! Kat saw a niche for alternative wedding inspiration and ran with it.
Meet the Editor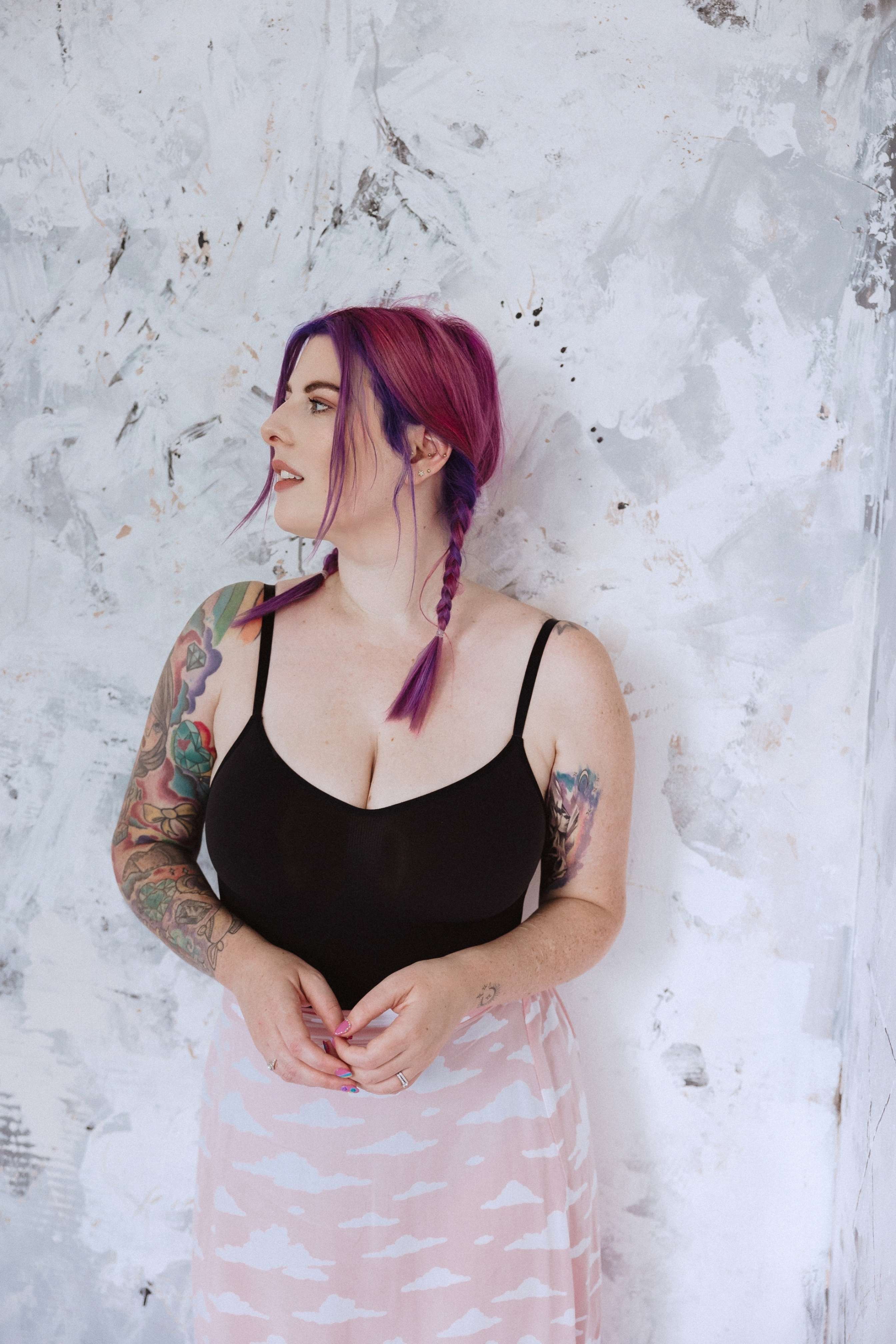 Kat Williams is the founder and editor of Rock n Roll Bride magazine and Amazon #1 bestselling author of Rock n Roll Bride: The Ultimate Guide for Alternative Brides. Kat is passionate about inclusivity, using her platform to show that all kinds of people get married and deserve love and respect.
Kat and her team can also be hired to create editorial shoots for bridal and fashion brands.
Want to meet the rest of the Rock n Roll Bride team? They're a lovely bunch.
The Magazine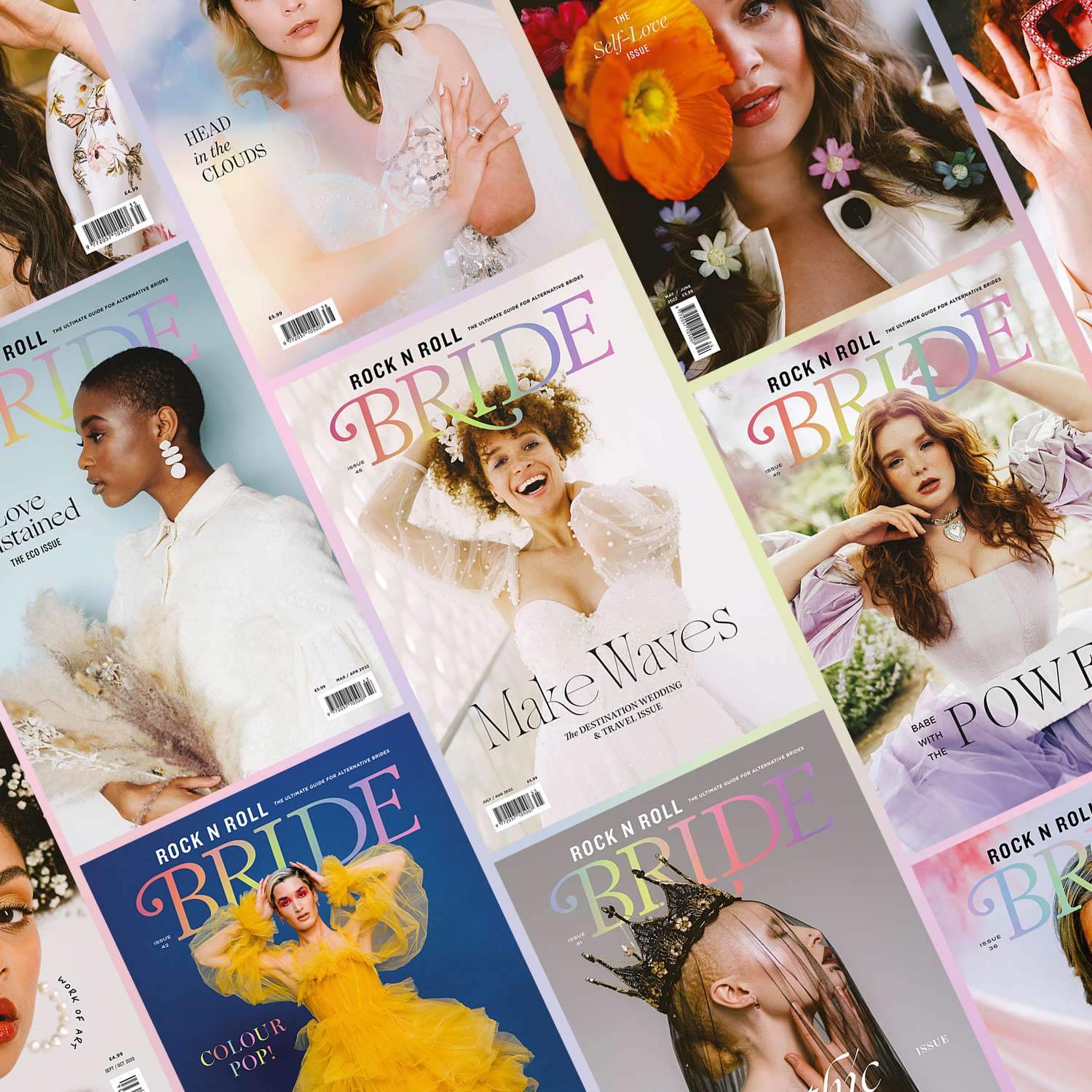 The website spawned a bi-monthly print magazine in 2015, which is now one of the very few remaining print bridal magazines in the UK.
Each issue includes:
Over 100 pages of real wedding inspiration
Advice articles from a range of wedding experts
An exclusive fashion editorial
And so much more!
The magazine costs just £5.99 and is available to buy via our shop with free UK delivery and international shipping available. You can also subscribe meaning you'll never miss an issue.
The Book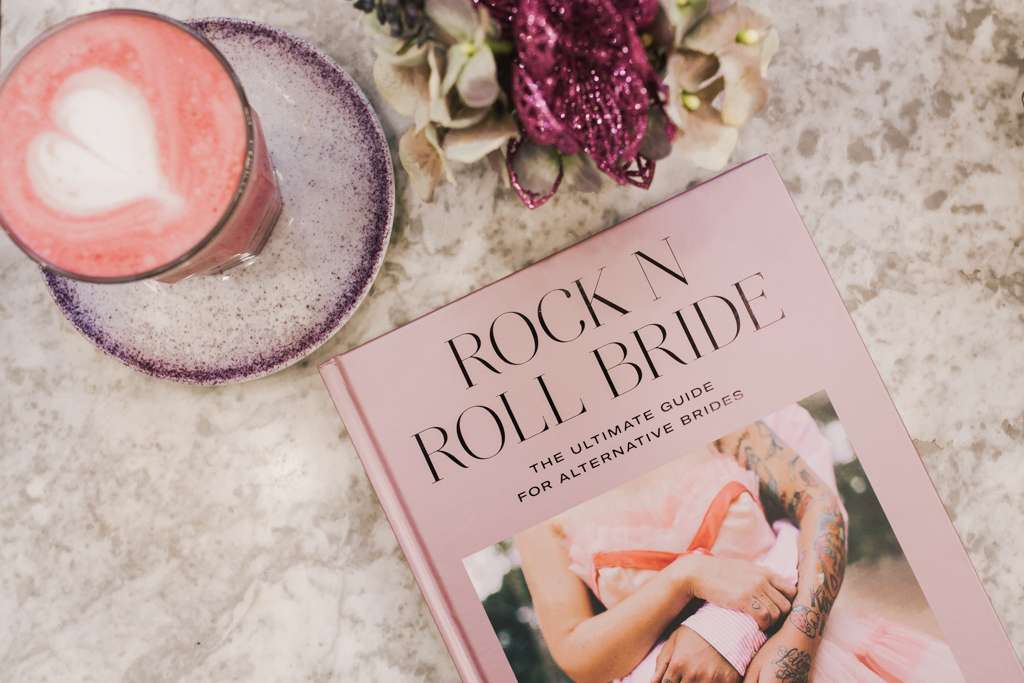 In 2019, Kat's first book, Rock n Roll Bride: The Ultimate Guide for Alternative Brides, was published by Ryland, Peters and Small.
Featuring an array of inspirational photography from both real-life weddings and aspirational editorials to get your creative juices flowing, from gothic to bohemian, rockabilly to unicorn rainbow princess, you'll see unique individuals, rocking their wedding day just the way they want to. Kat Williams, offers information on all aspects of organising a wedding, as well as refreshingly honest advice, answering those difficult questions on every modern bride's mind – from family politics to dealing with anxiety on your wedding day.
You can grab a copy anywhere you'd usually purchase books, or get a signed one via our shop.
Rock n Roll Bride Live
A wedding event which is so much more than a wedding show, the inaugural Rock n Roll Bride Live was held in February 2020. After taking a few years off (for obvious reasons) we are pleased to announce that the event will be coming back in 2023! Sign up to our mailing list to be the first to know when tickets go on sale!
If you would like to apply to exhibit, speak or provide items for our goodie bags, please email your details to kat@rocknrollbride.com.
Letters from the Editor
Want more Rock n Roll Bride? Sign up for our free monthly newsletter which features a regular delivery of wedding inspo and Rock n Roll Bride news and updates.