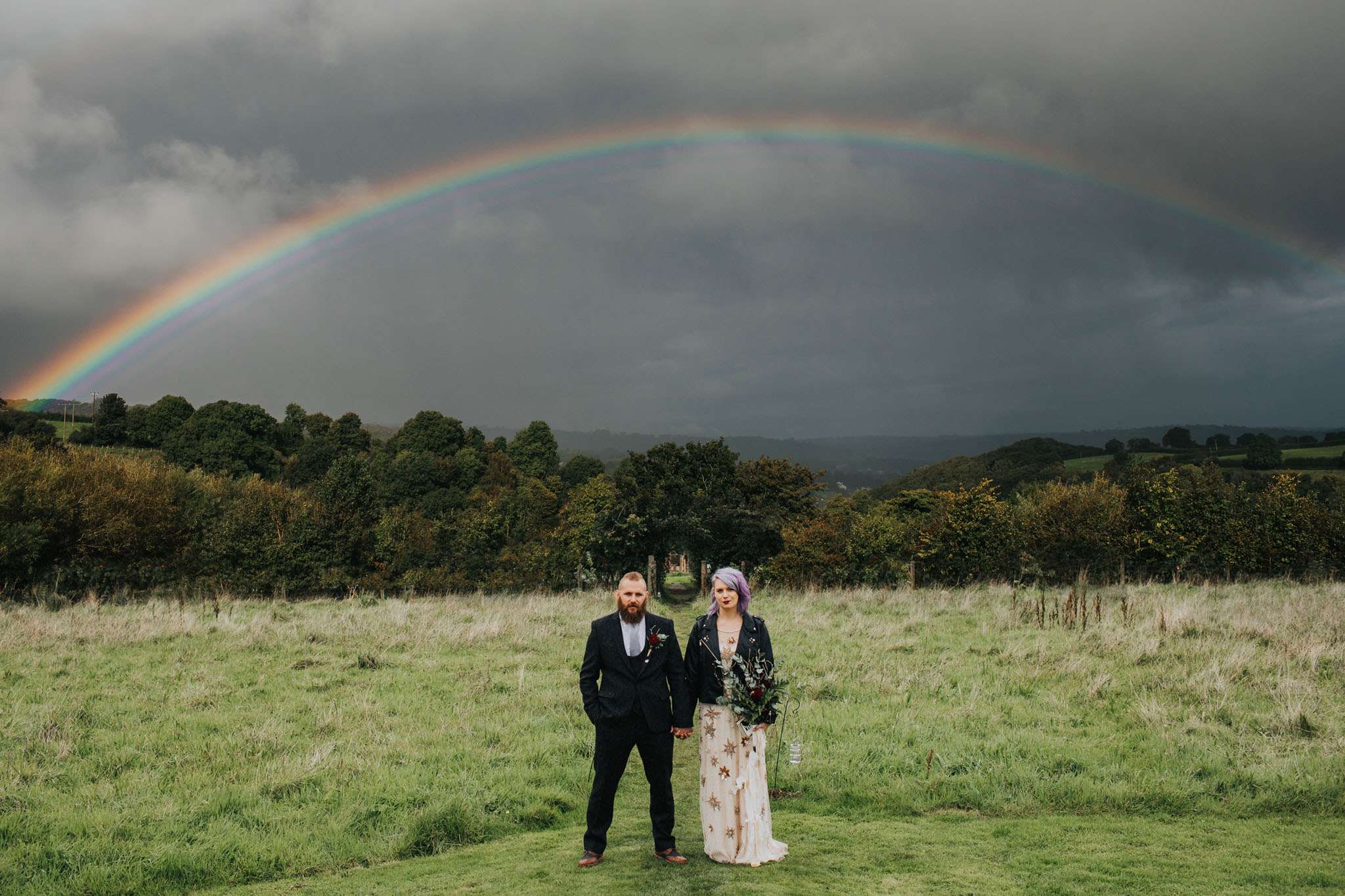 If you follow me on Instagram you will already know that my babe Sophie married her Gareth this weekend and I was one of her maids of honour (I shared the role with Ronnie). It was such a wonderful weekend – THE BEST in fact! We laughed, we cried, we did shots, we ate pizza and the spiciest hot dogs, we drunk danced (and some of us drunk fell over), we abused the photo booth, we stole the skull shaped candles from the centrepieces, we got covered in glitter…
It rained really heavily the night before and the whole morning while we were getting ready. We were all trying to think positively and hoping the clouds would clear for just long enough for their outdoor ceremony. Well not only did they clear in the nick of time (literally 10 minutes before we were all due to start walking out!) but the most spectacular rainbow appeared when they were doing their photos. Talk about the wedding gods shining down on them!
The full wedding story and official photos will, OF COURSE, be published in the magazine soon, but I couldn't resist sharing this little sneak peek. Sophie wore a star embellished gown by Jenny Packham. She looked every bit the galactic princess. She is obsessed with gold, glitter and stars so I don't think there was ever a wedding dress more perfect for her!
Sophie, I absolutely loved being your maid of honour. I love you so very much. You are one of a kind, a truly remarkable, wonderful and thoughtful person… I LOVE YOU FOREVER. Welcome to the old married ladies club!