Inspired by Pinterest, Rock n Roll Bride, and their own personalities, Bree and Tim described their wedding as a rustic funfetti garden party.
They met in television, and Bree introduced herself in such a sweet and laidback way, "We were both working at a show in San Diego", she explained. "I was hosting a show called First Date for Live Nation, he was a production assistant. I passed him a note at the end of the night that said, 'Text me, maybe?'"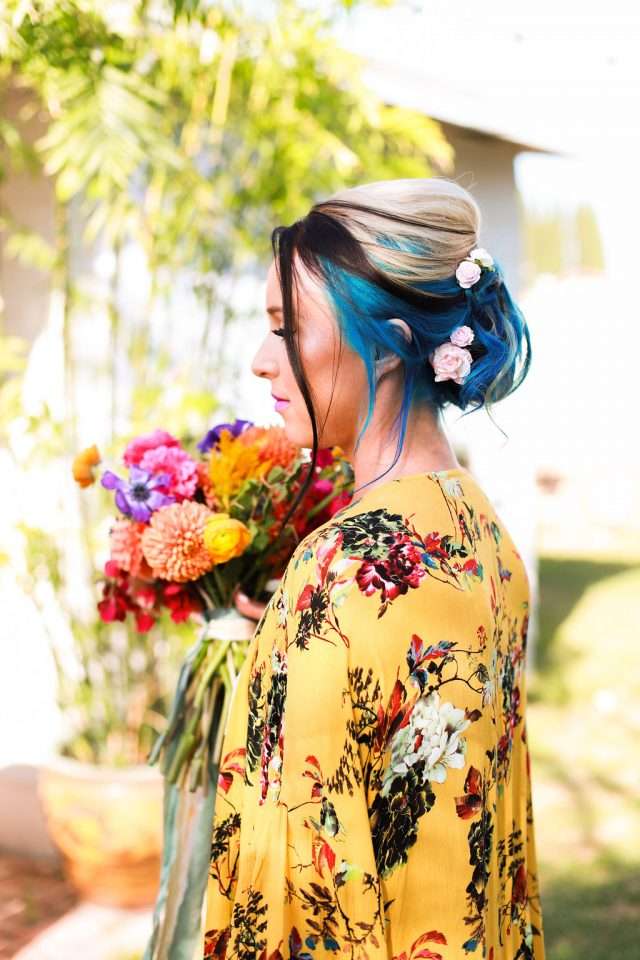 The wedding day was held at the McGuire Estate and Garden, which is the bride's childhood home, and was officiated by their best friend. The bride's sister, Charlotte, did all the signage, with other decorations of garlands by Paper Fox LA, hula hoops from Hipnotic Hoopla, and tiny dolls from HuskySnail, all on Etsy, plus candles from IKEA.
"We scrapped a lot of traditional stuff". she continued. "We did pinata smashes in place of a bouquet/garter toss (inside were colourful saltwater taffy, mini bottles of booze and a ring pop that said YOU'RE NEXT). We had an open air photo booth in place of posed, formal photos. There was no bridal party or groomsmen, we wanted to keep it SIMPLE."