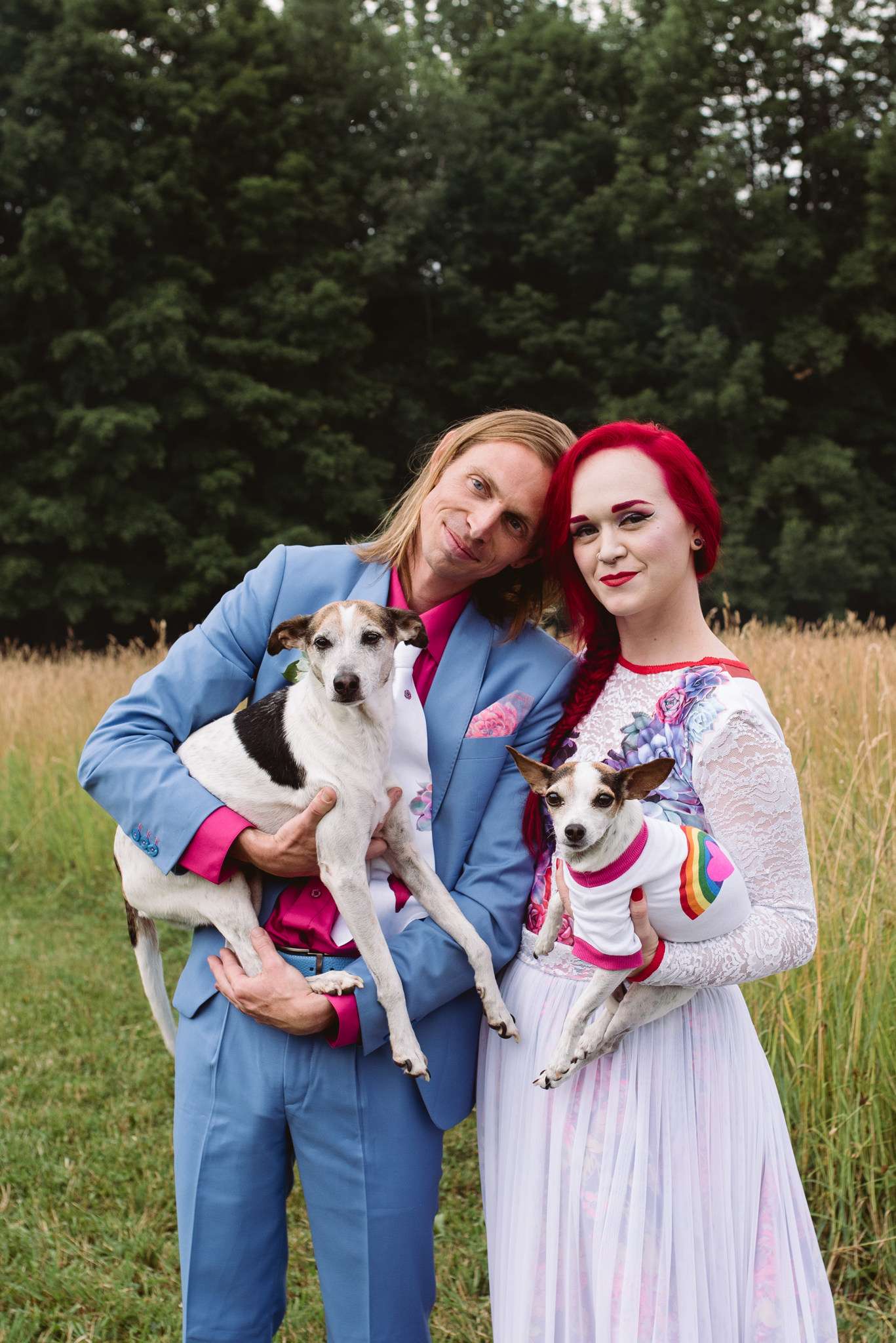 Married on the bride's family's farm, Levon and Casey had a summer wedding that was full of their favourite things: Colour, dinosaurs and legalised marijuana! Casey designed and made so much for the wedding, even designed own dress. She created the succulent pattern, had it printed and then assembled the dress herself. She used the same patterned fabric for the wedding party's outfits and Levon's tie.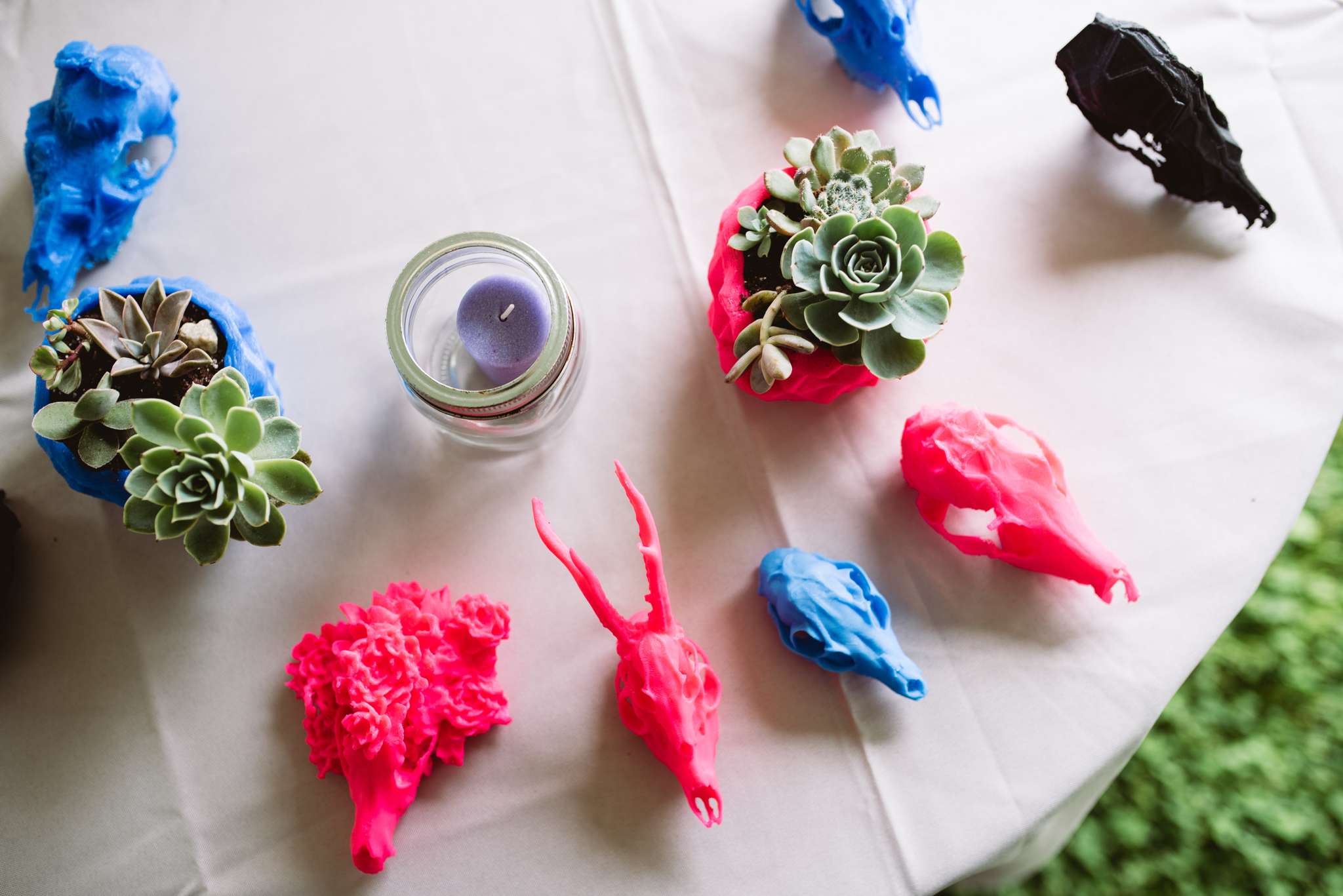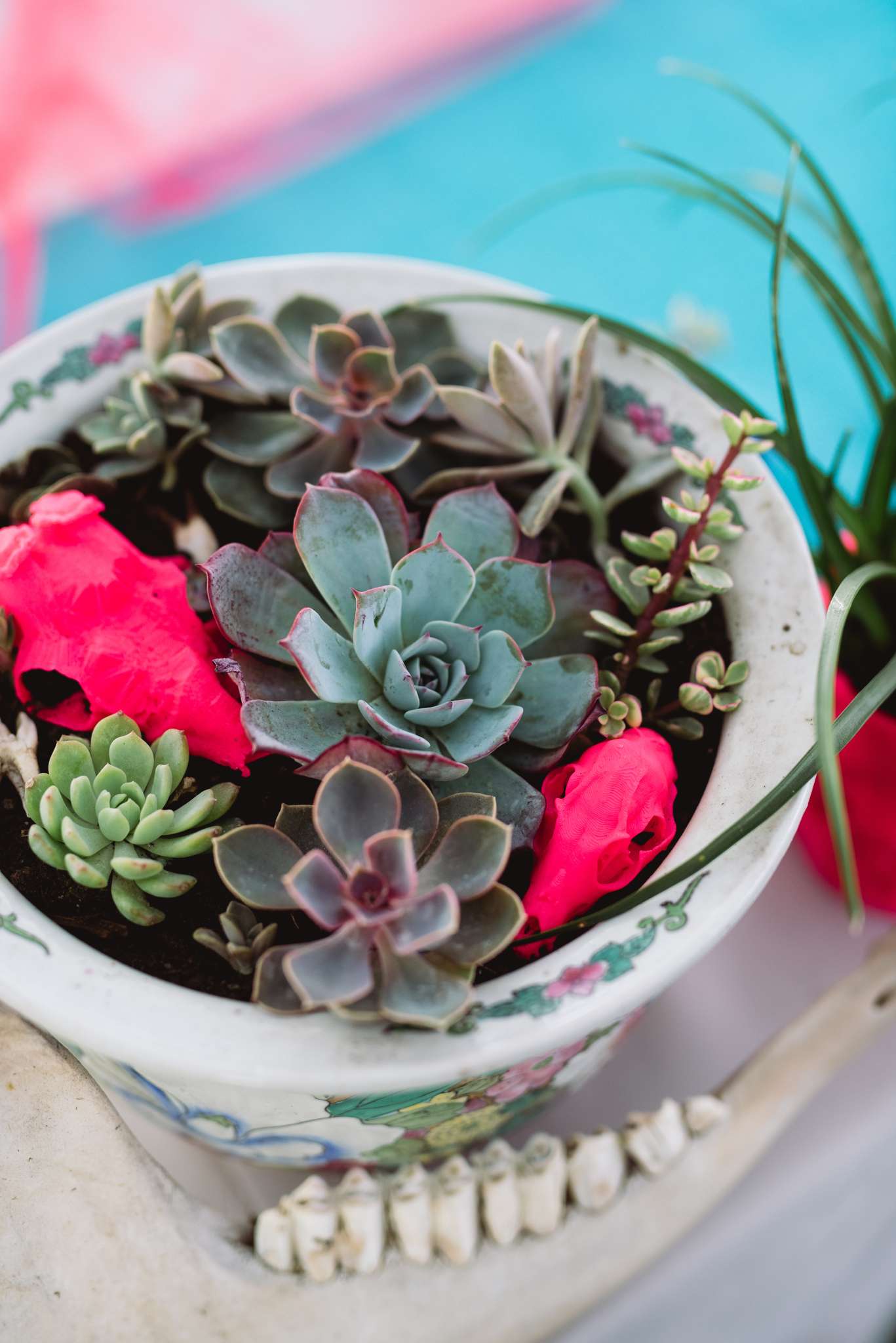 "We were inspired by camping, electronic music culture, psychedelia, technology, and neo-paganism for our wedding", began Casey. " We both felt like the way to make the wedding as sincere and meaningful as possible was to make ourselves as present in the ceremony, creation, and celebration as possible, so that everyone would be able to recognise us, see how serious we were, and how important it was to both of us."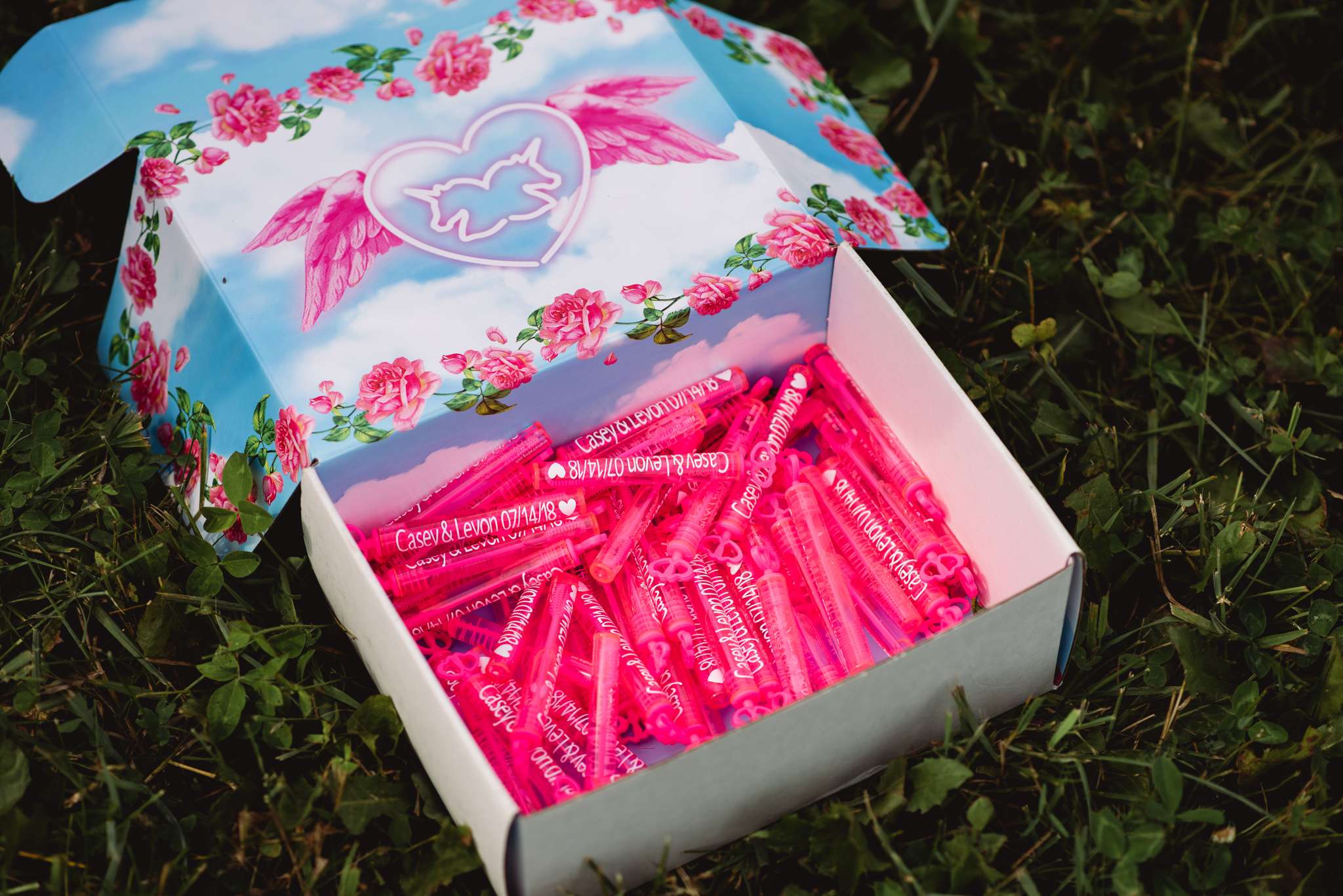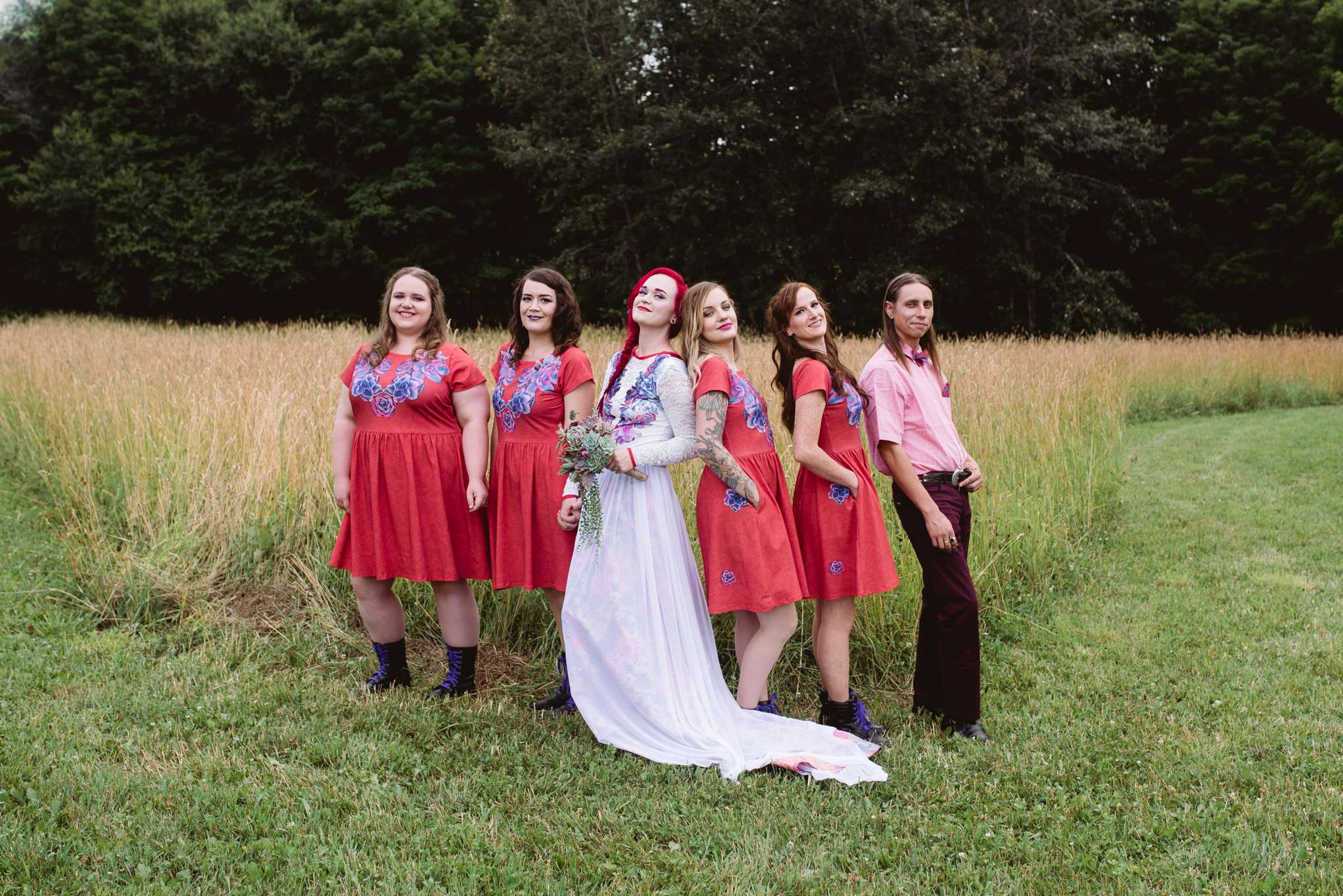 The ceremony backdrop was assembled by the bride, groom and their bridal party and was made from fabric off-cuts from all their outfits attached to birch trees and stone harvested from the forest. "We wanted to use succulents for the florals so they could be re-gifted and live on", she explained. "We created a series of hybrid fox and deer skulls which were incorporated into the tablescape, and printed on the grooms' tie. The hybrid fox/ deer skulls were 3D designed and printed by us out of UV reactive plastic. Much of the tablescape succulents were also presented in vases which we also designed and printed."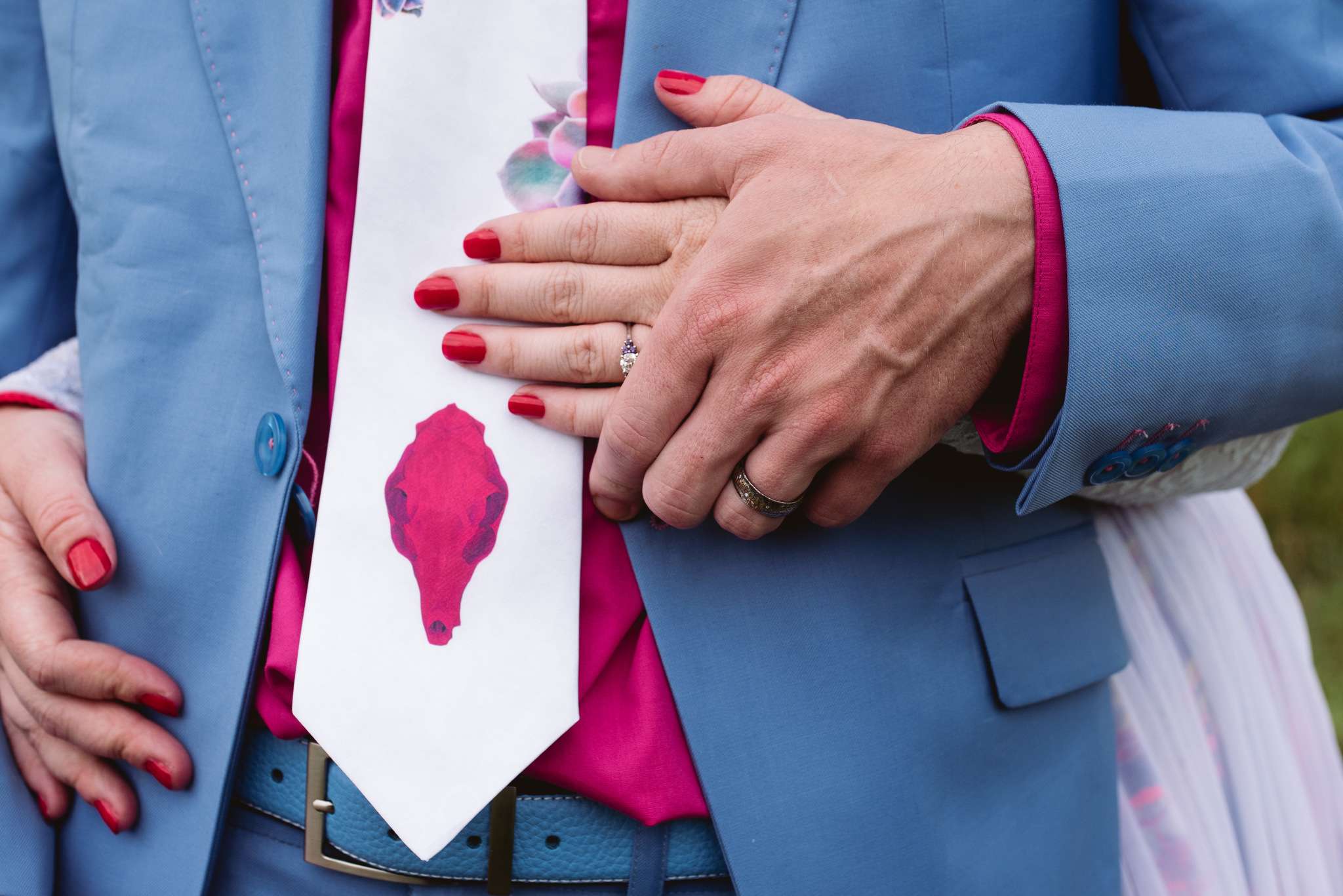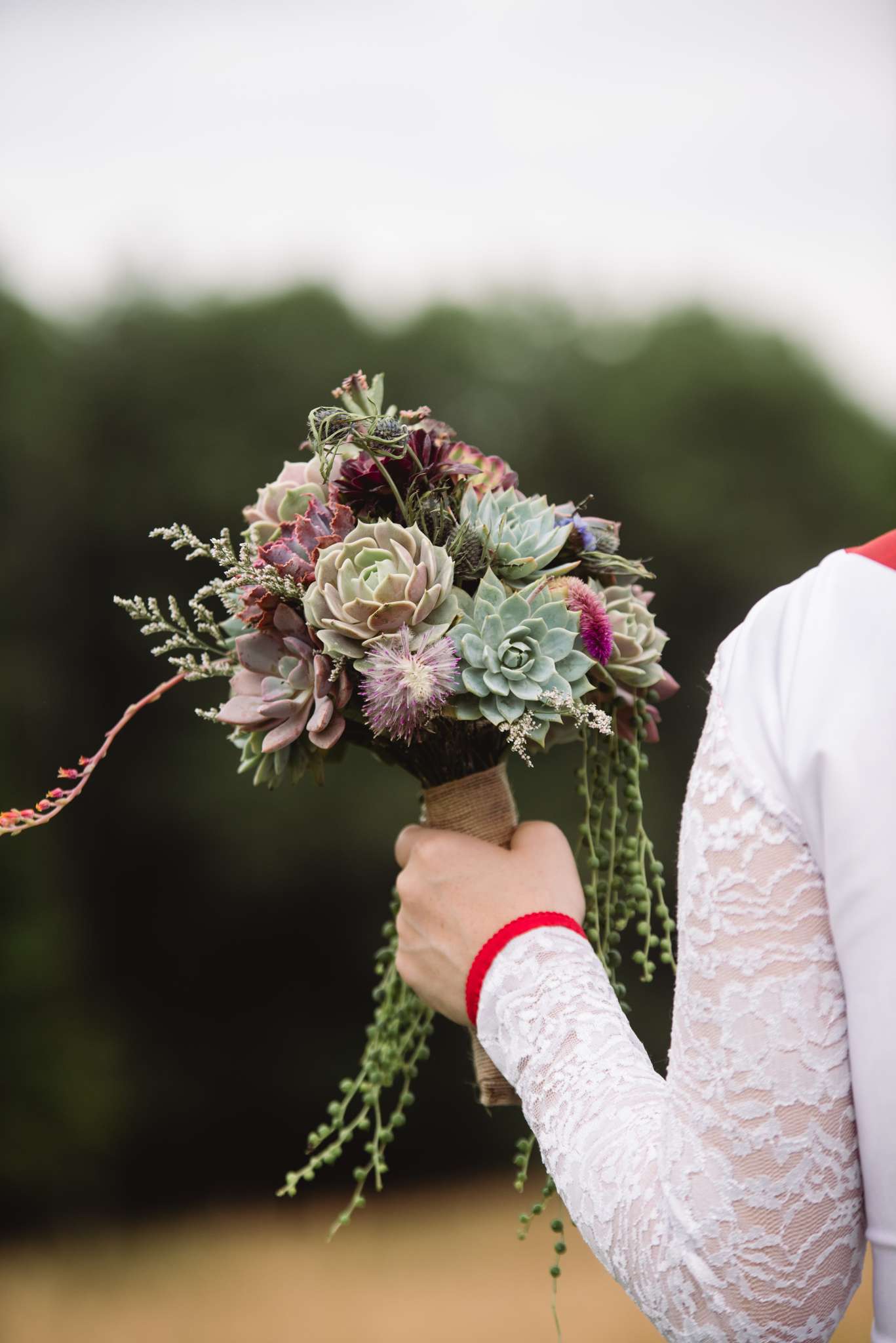 The wedding was also entirely vegan – the cake and all the food. The geode inspired cake was a peanut butter and chocolate cake with a purple rock candy as the amethyst geode. "We probably spent the largest portion of the budget on food and drinks for everyone", she said.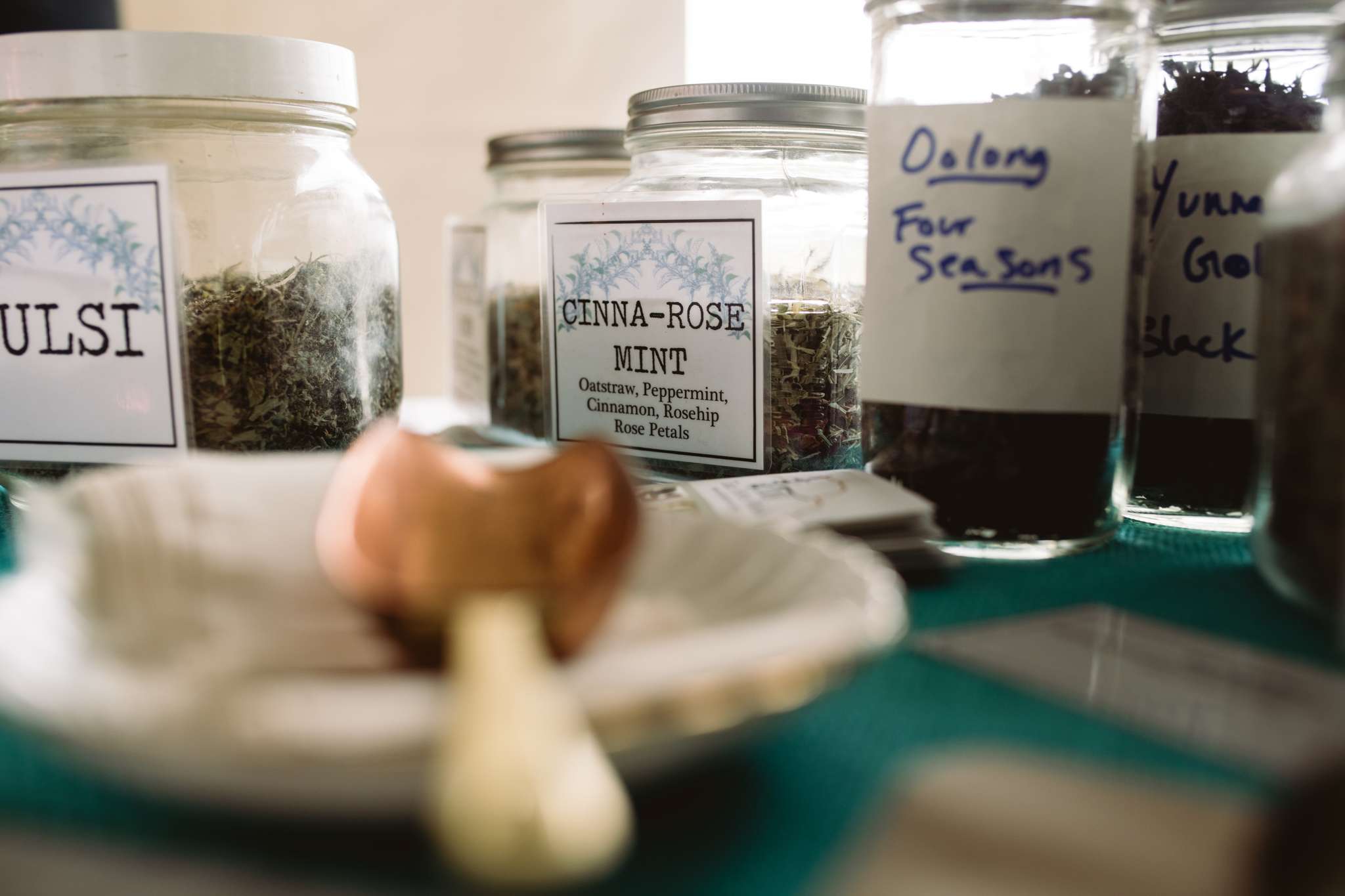 The ceremony was held in a clearing at the bottom of the farm, with the trees by the property line serving as a natural backdrop. Casey was escorted to the ceremony site on a hay trailer pulled by a tractor, and walked down the aisle by her father and grandfather (who has unfortunately since passed). The groom walked down the aisle to David Bowie's Ziggy Stardust, and the bride entered with his Moonage Daydream. They both wrote their own vows and Casey sung hers with with guitar accompaniment from the officiant.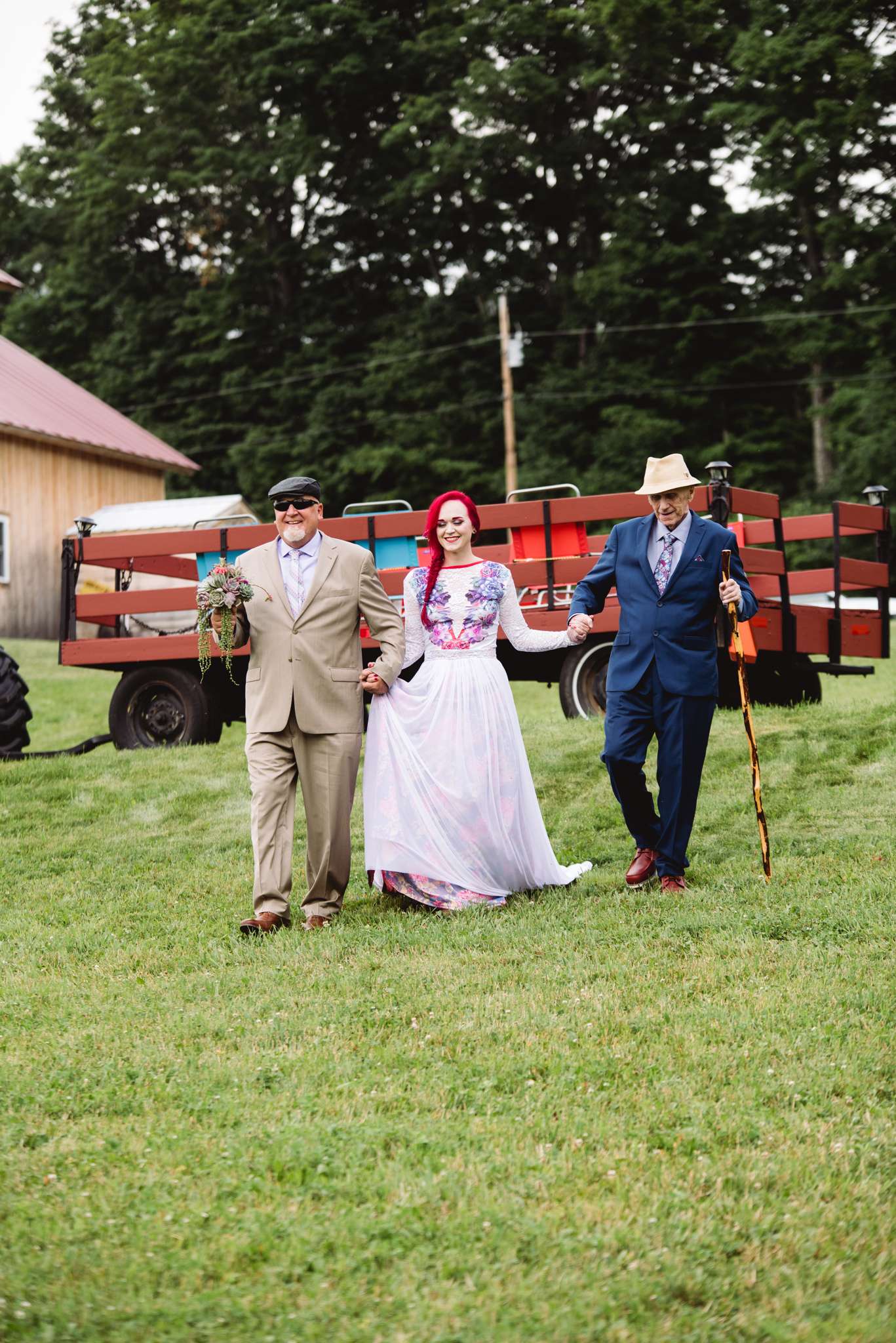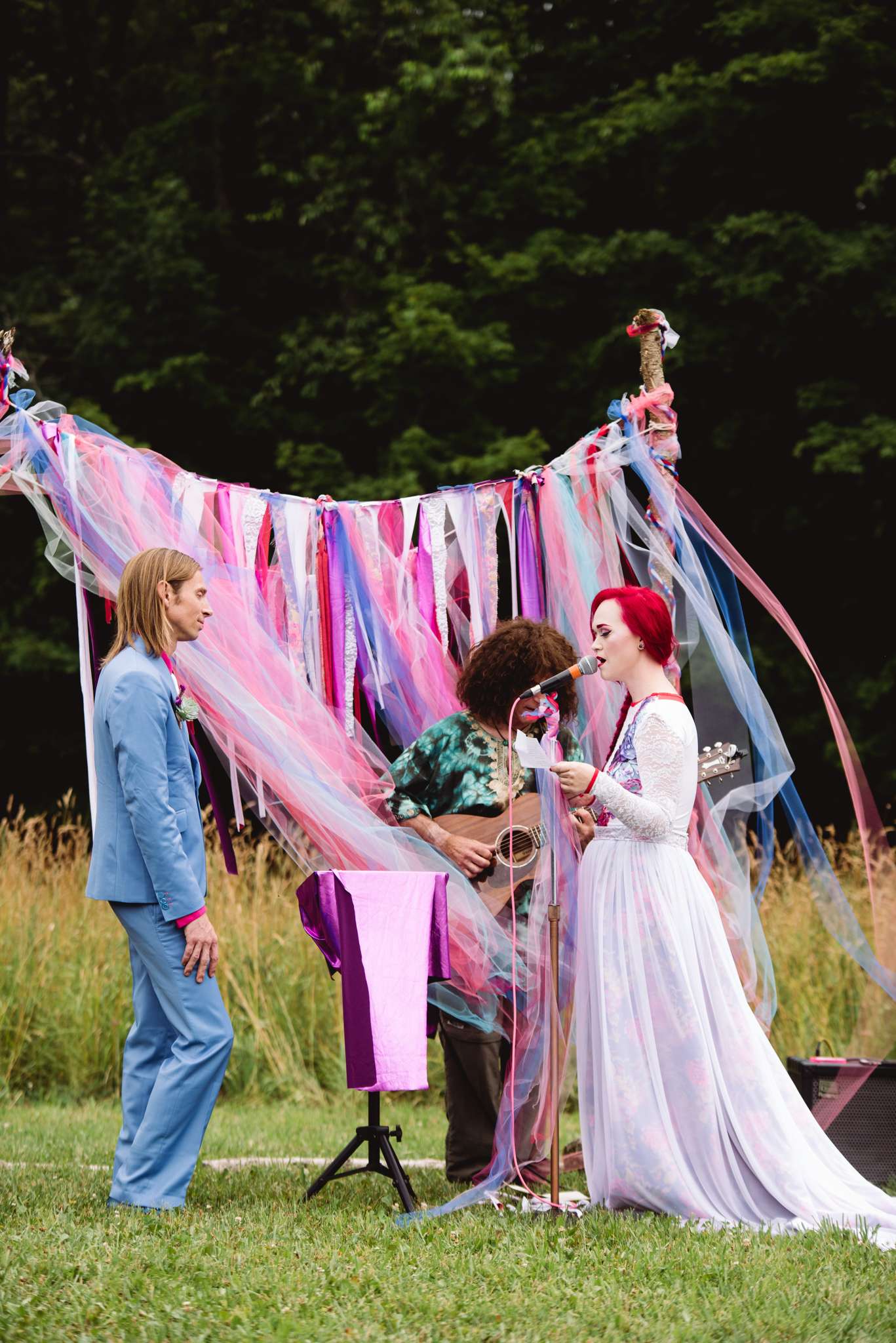 "We plan to get married on our anniversary again every year", she concluded, "although our ceremonies will mostly be private or smaller. We'll probably throw a big party again at some point. We feel really incredibly fortunate that we got to create the ceremony and celebration that we did and feel really grateful to everyone who donated their time, labour, or resources to help us make it happen."