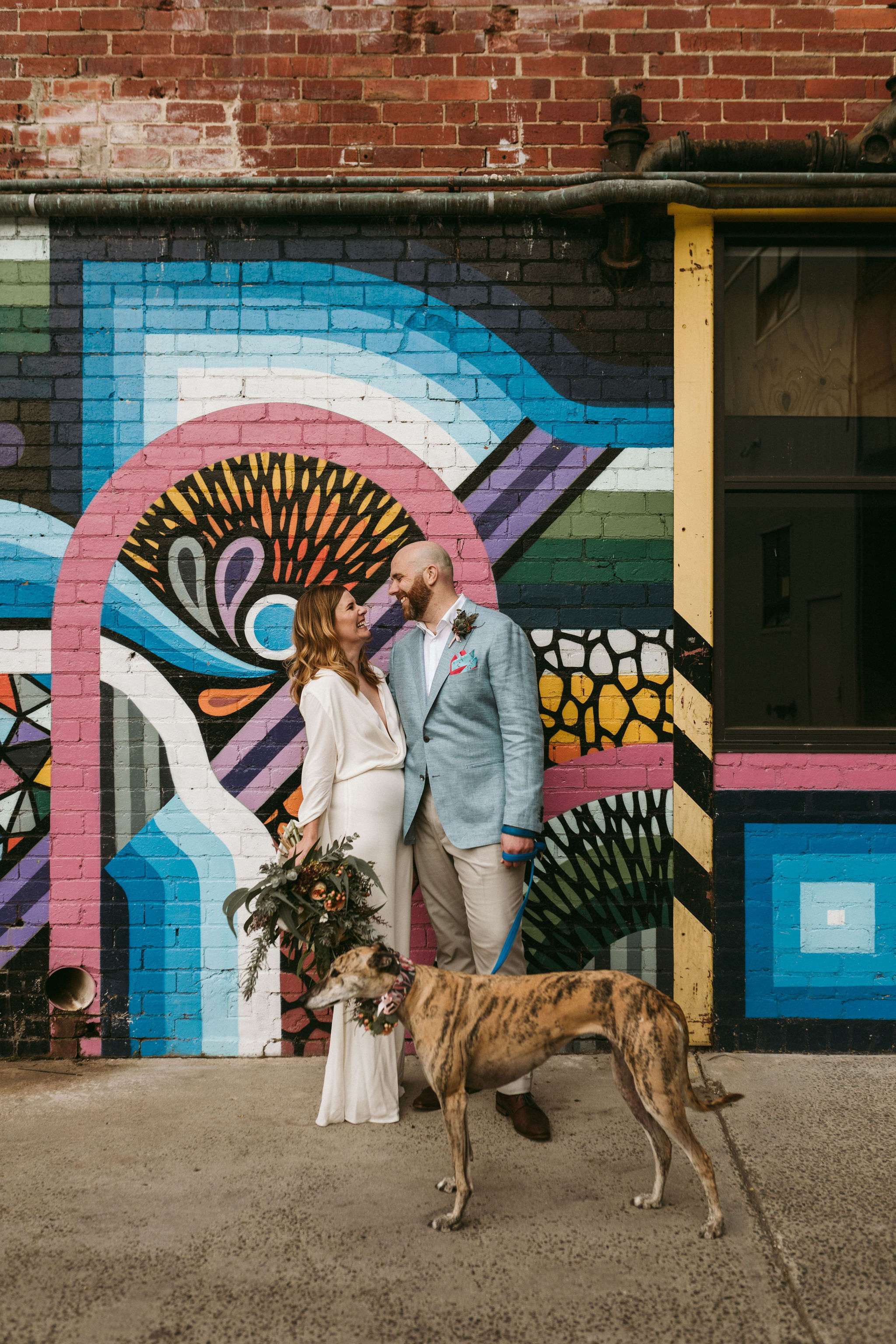 The the beginning of their engagement, Cleone and Richard were planning a more traditional wedding, but the stress and overwhelm of planning a big day soon made Cleone miserable. "Once we decided to stop planning for the sake of everyone else it became very easy," said Cleone. "Neither of us like the spotlight, so a small gathering was perfect for us."
They decided to plan the wedding around 8 weeks before the day, deciding not to tell anyone that wasn't invited that they were getting married and swearing their guests to secrecy. Having to make a lot of decisions short notice stopped the couple agonising over minute details, and meant that they needed to put a lot of faith in their chosen vendors; thankfully it all paid off!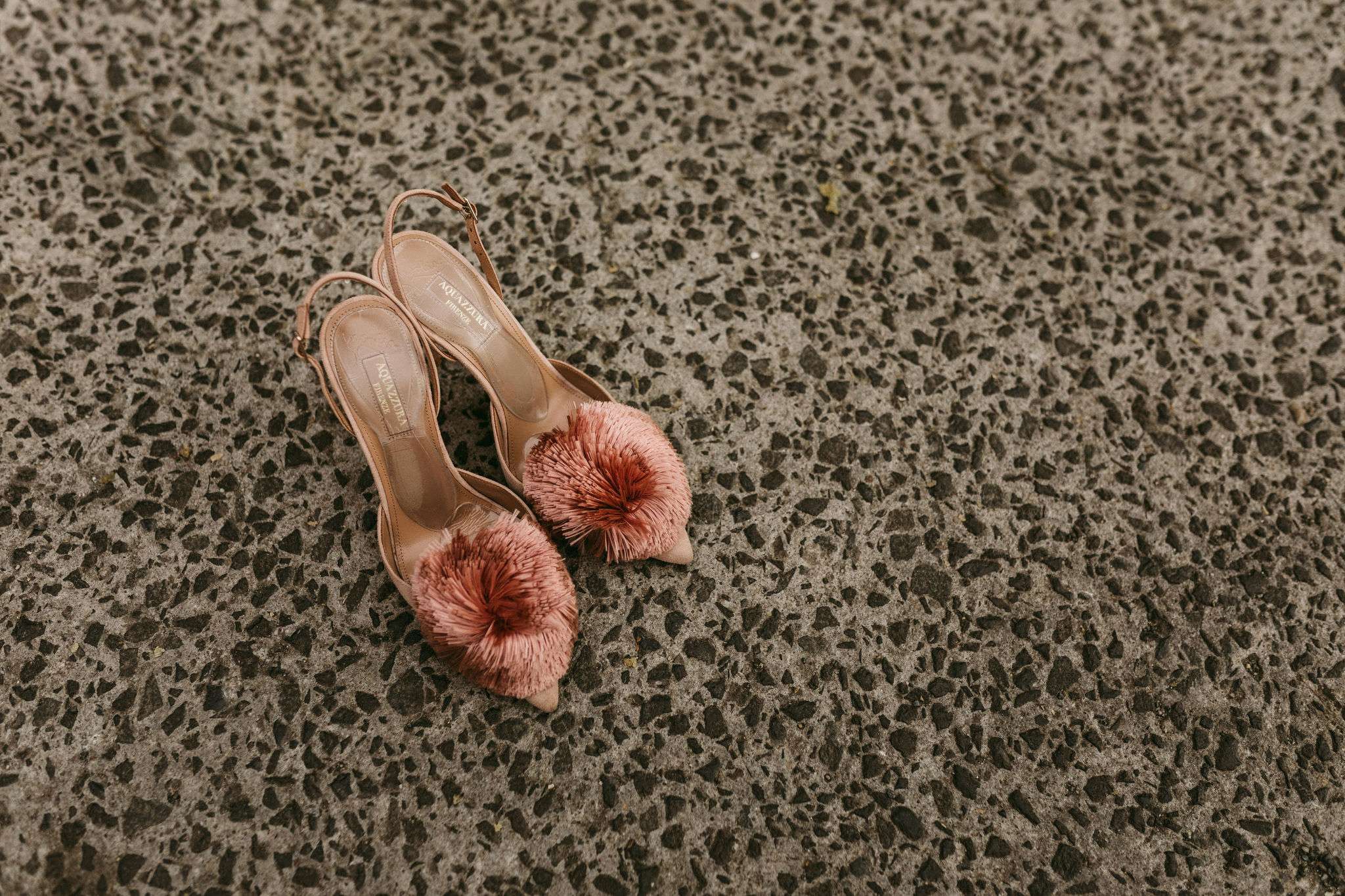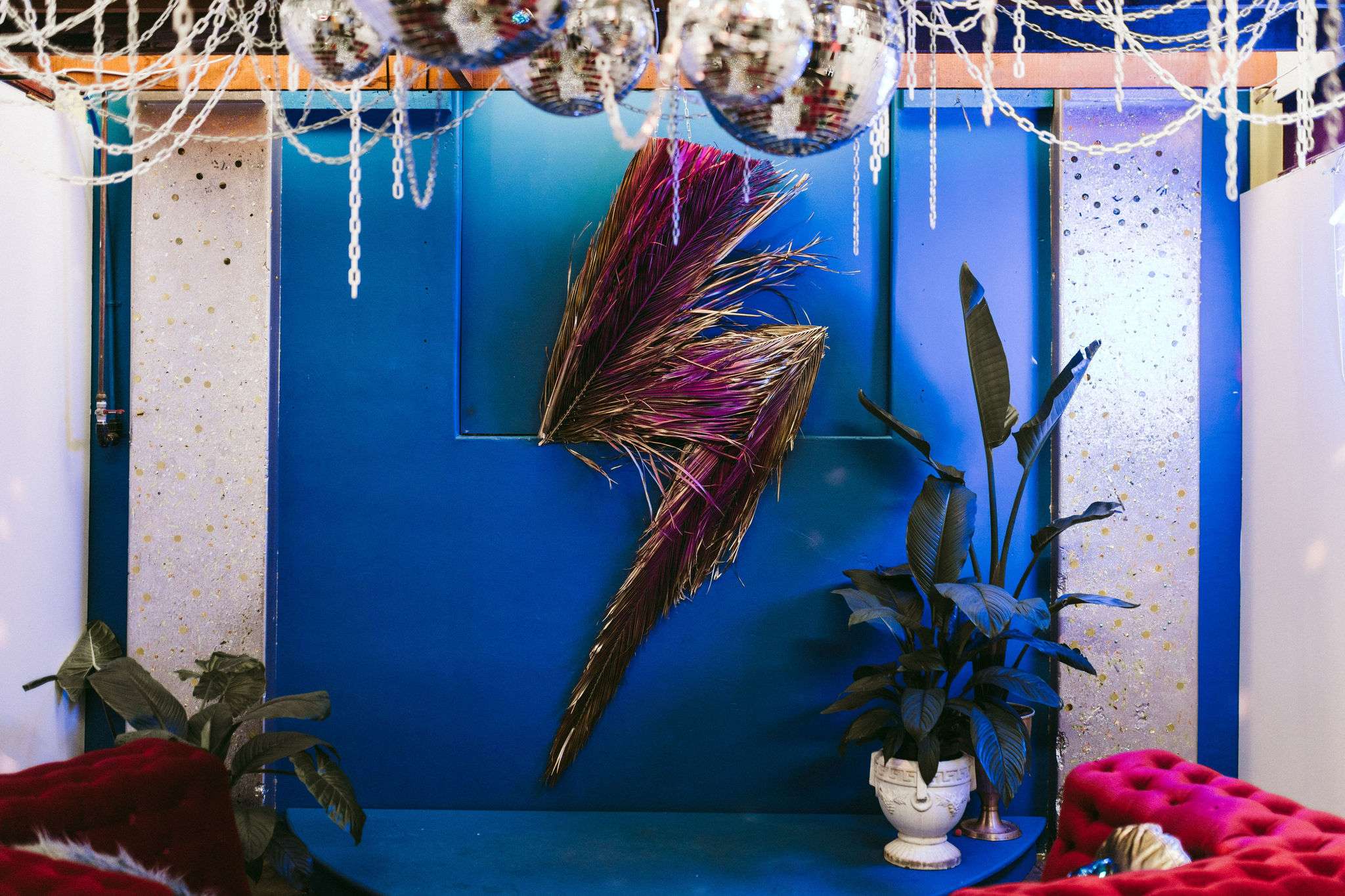 They hired The Altar Electric, Melbourne for their ceremony – described as the 'hippest little wedding chapel this side of Vegas', The Altar Electric is Inspired by the neon lights and chapels of Vegas and their relaxed approach to tradition. It allowed the couple to get married with all the fanfare they deserved but without any of fuss; they needed no additional decor or prop hire and Cleone even headed to the venue in an Uber!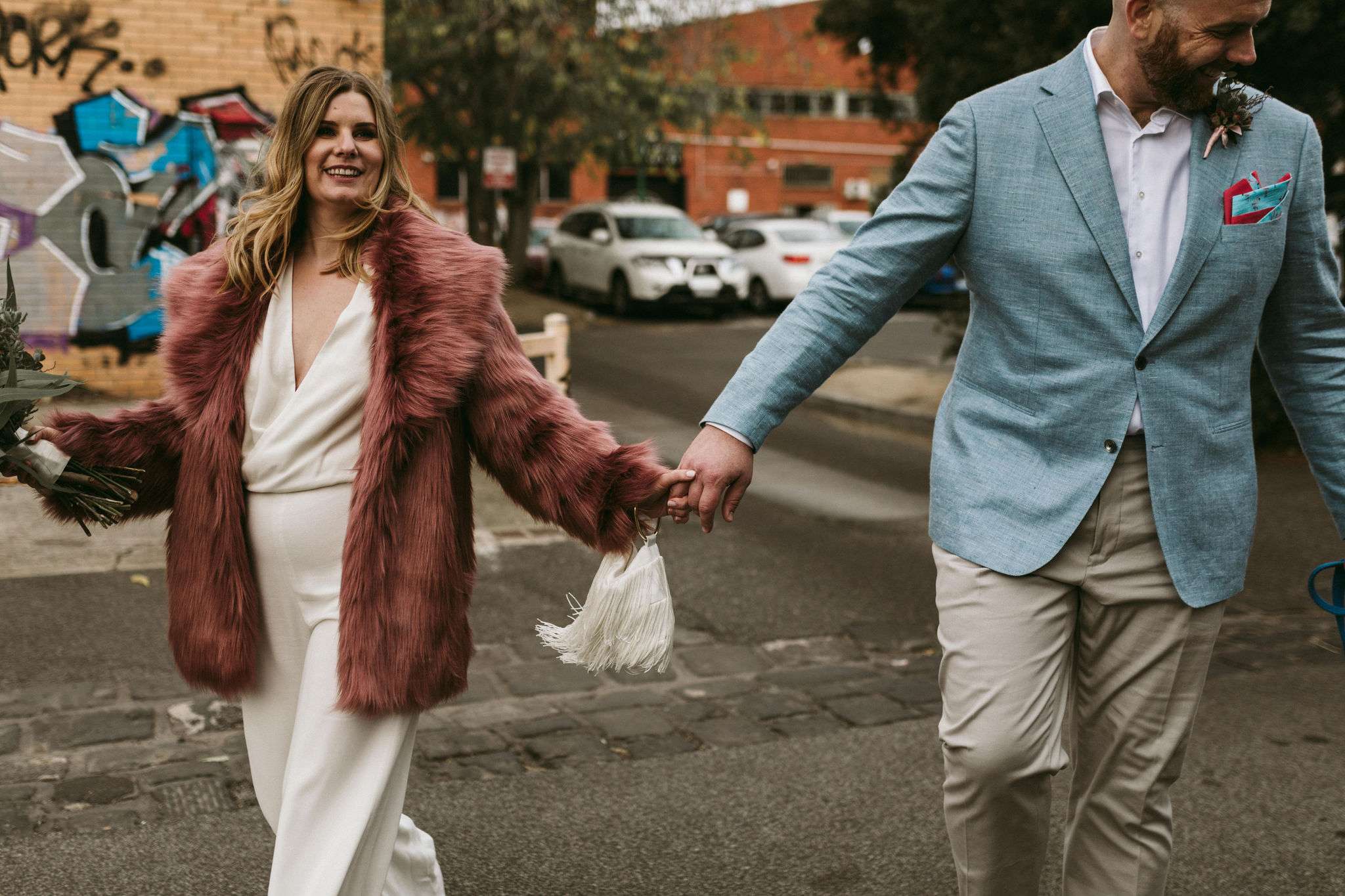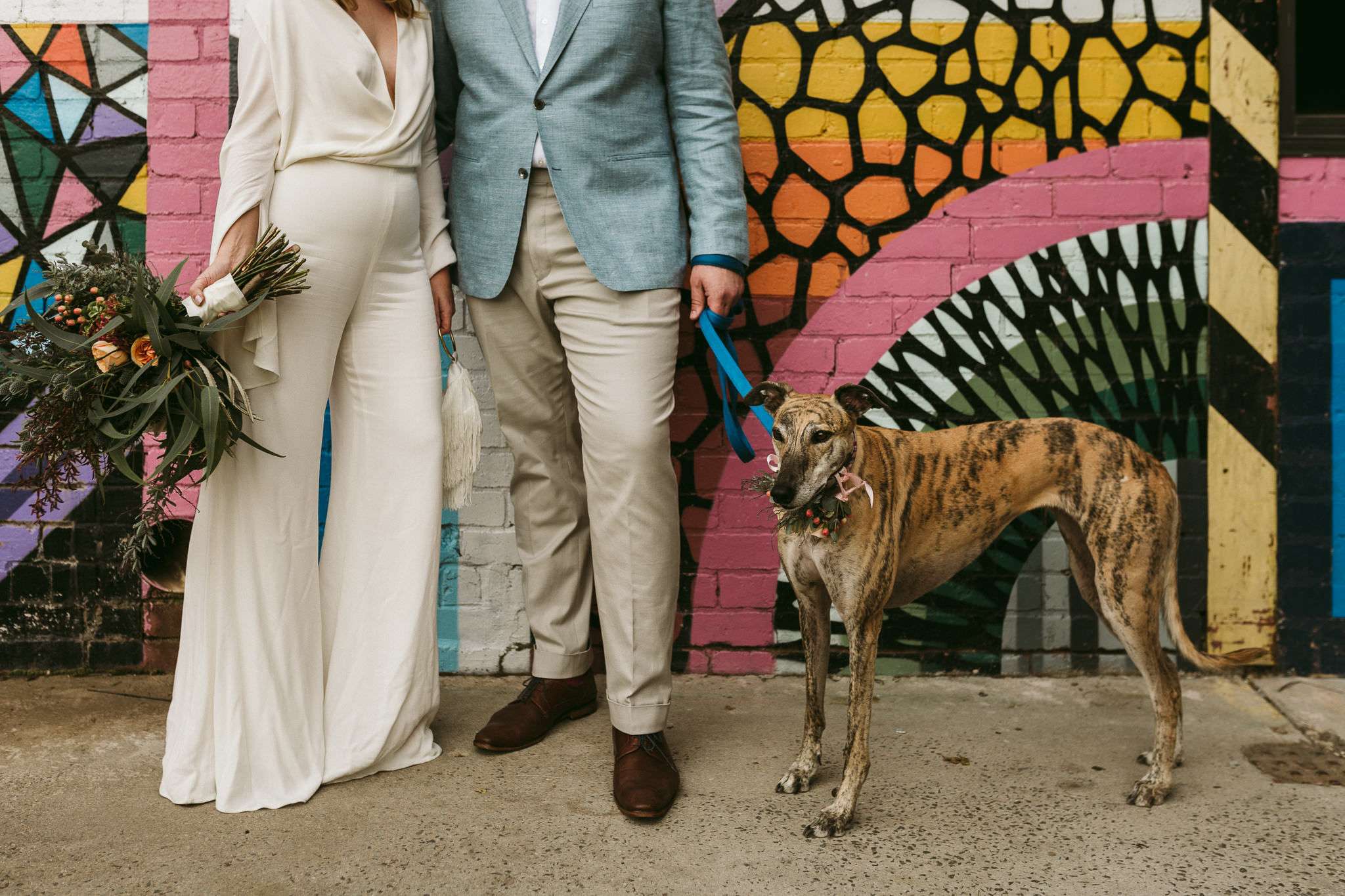 The ceremony itself was very casual, and they got the chance to greet their 17 guests before the event and enjoy a glass of bubbles together. There was no 'walking down the aisle' and they decided not to write their own vows as they wanted to keep the ceremony short and sweet. They were lucky enough to be able to have their beloved greyhound, Flossie, sit front and centre for the ceremony, something a traditional wedding venue may not have allowed. They had a couple of family members watching via Skype. While they signed their paperwork, they played I Love You Honeybear by Father John Misty and had their childhood best friends as witnesses.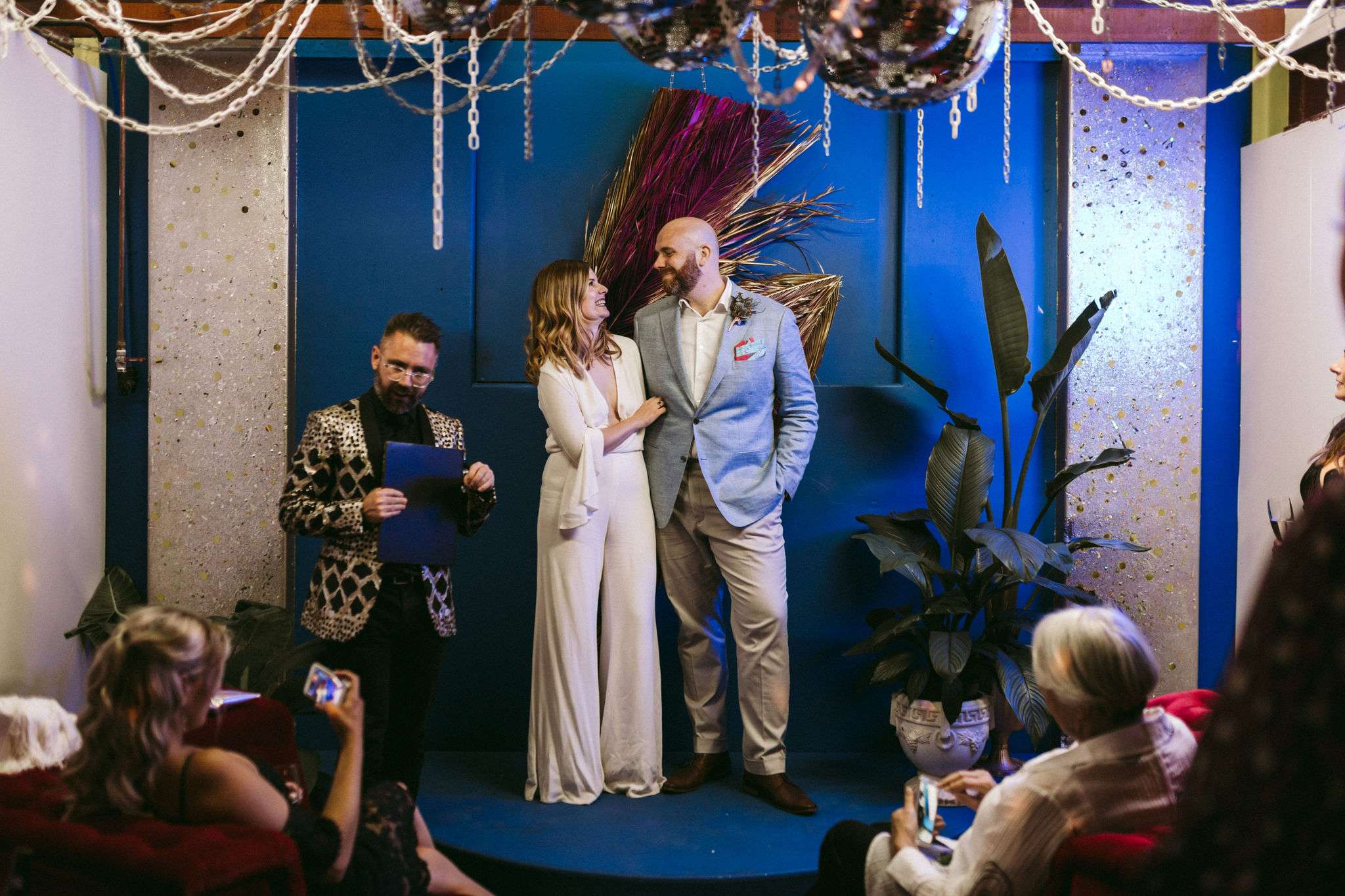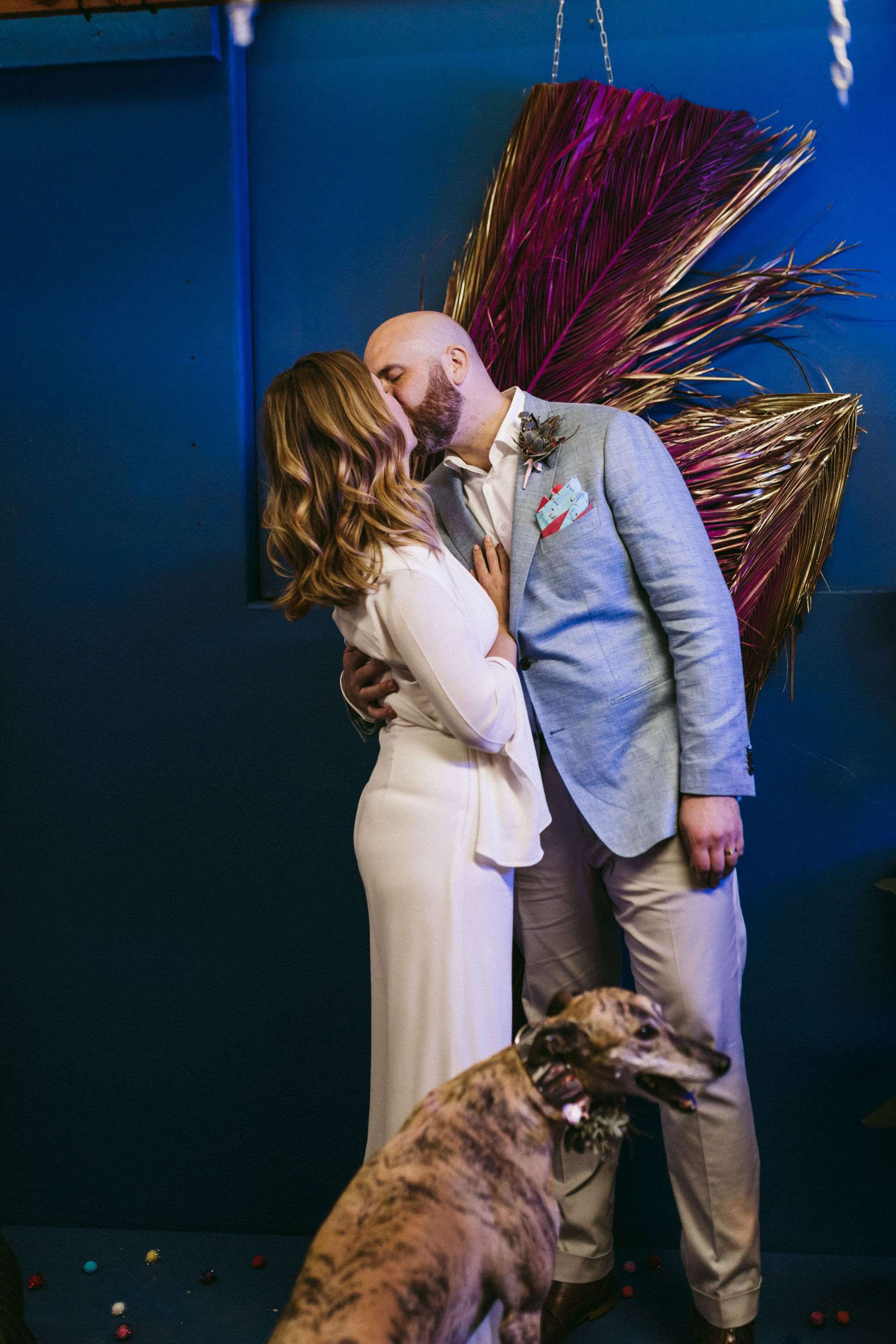 Instead of a formal sit down dinner, they headed over to a local bar for drinks and hired a private dining room at a nearby restaurant for dinner. After, they headed to a club for dancing and cocktails. In lieu of a photo booth, Cleone's brother brought his polaroid camera and heaps of film, which also doubled as moments for their guests to take home.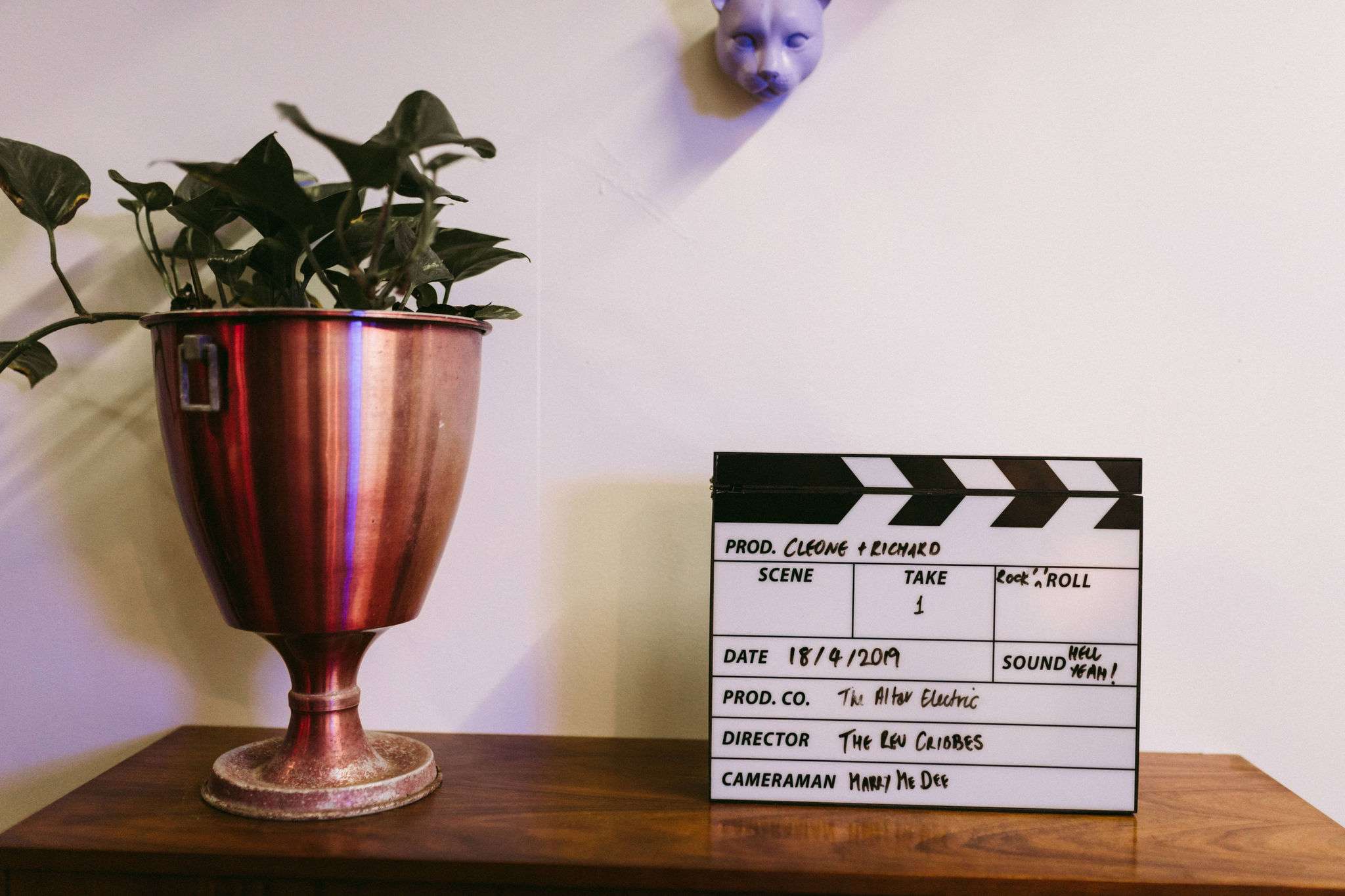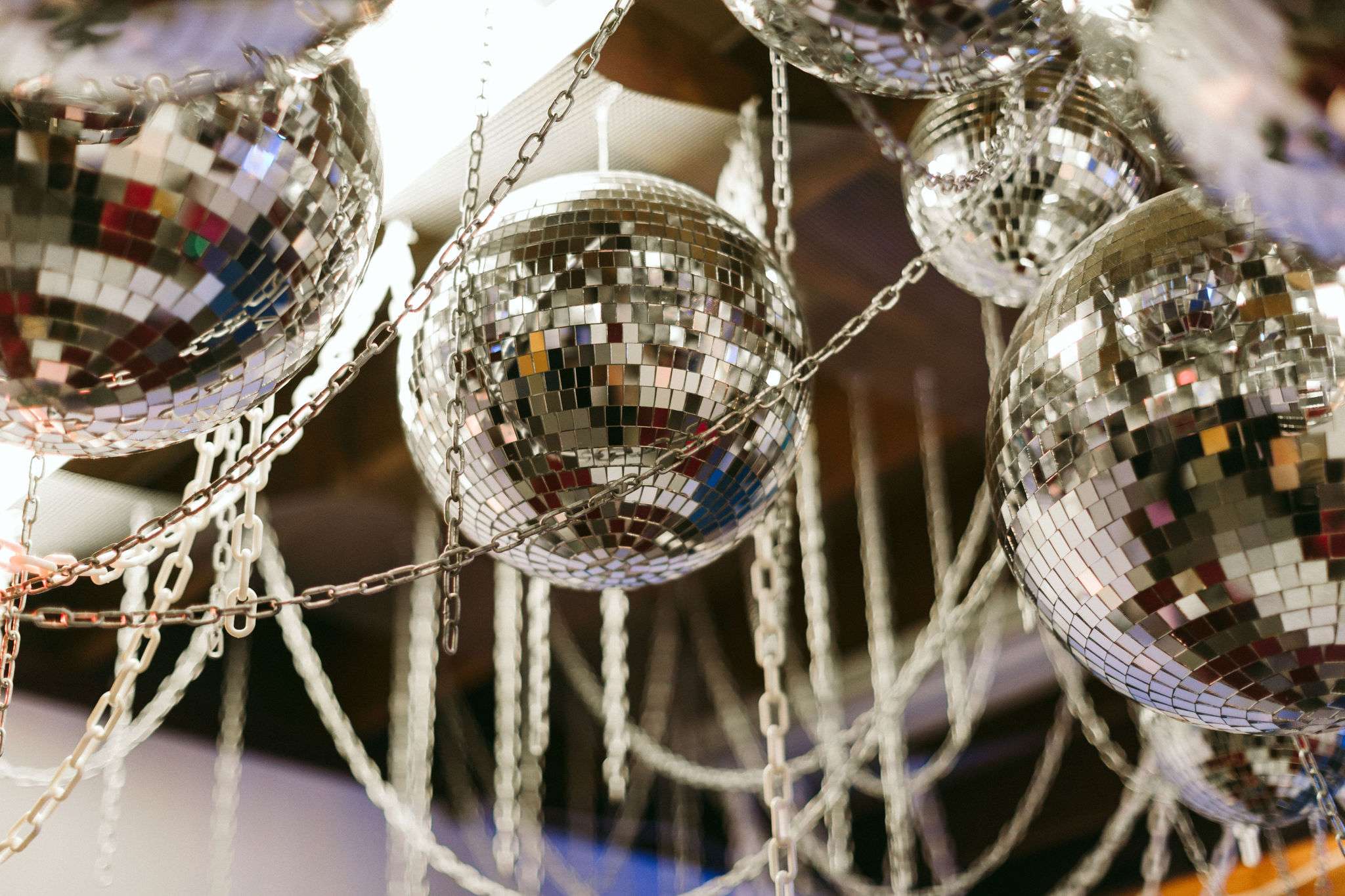 The majority of their $15,000 AUD budget was spent on hosting dinner; the couple both love food and wine so it was important to them that none of their guests went hungry or had an empty glass. "We love to entertain, and for us, food is how you show love," explained Cleone. "It was a no-brainer to us that this part of the day would be where we spent most of our budget." Cleone's jumpsuit was an absolute bargain, especially by bridal wear standards, coming from the Les Héroïnes by Vanessa Cocchiara bridesmaid collection. She paired it with a faux fur coat by Unreal Fur and a bag by Farrah and Sloane.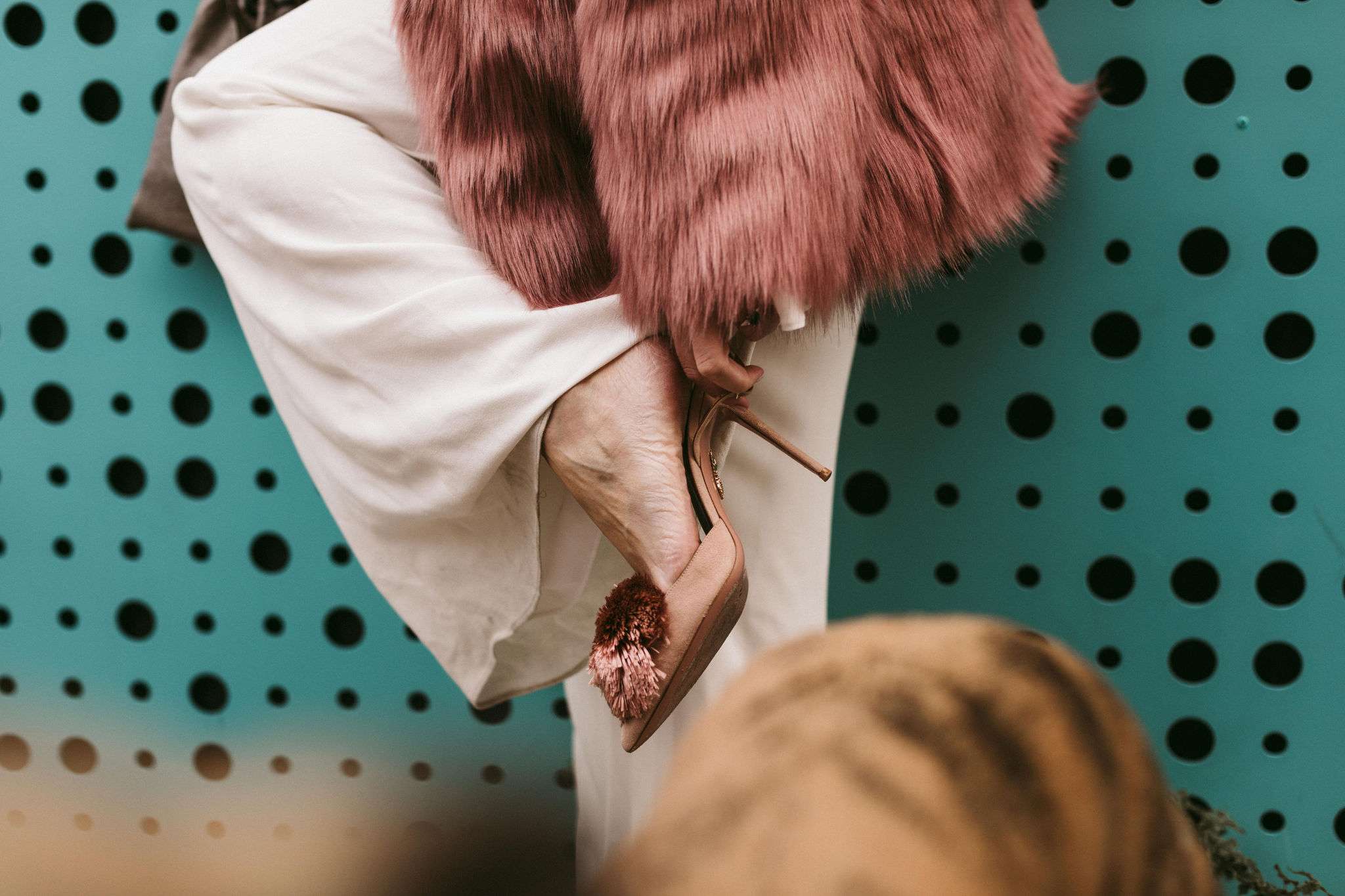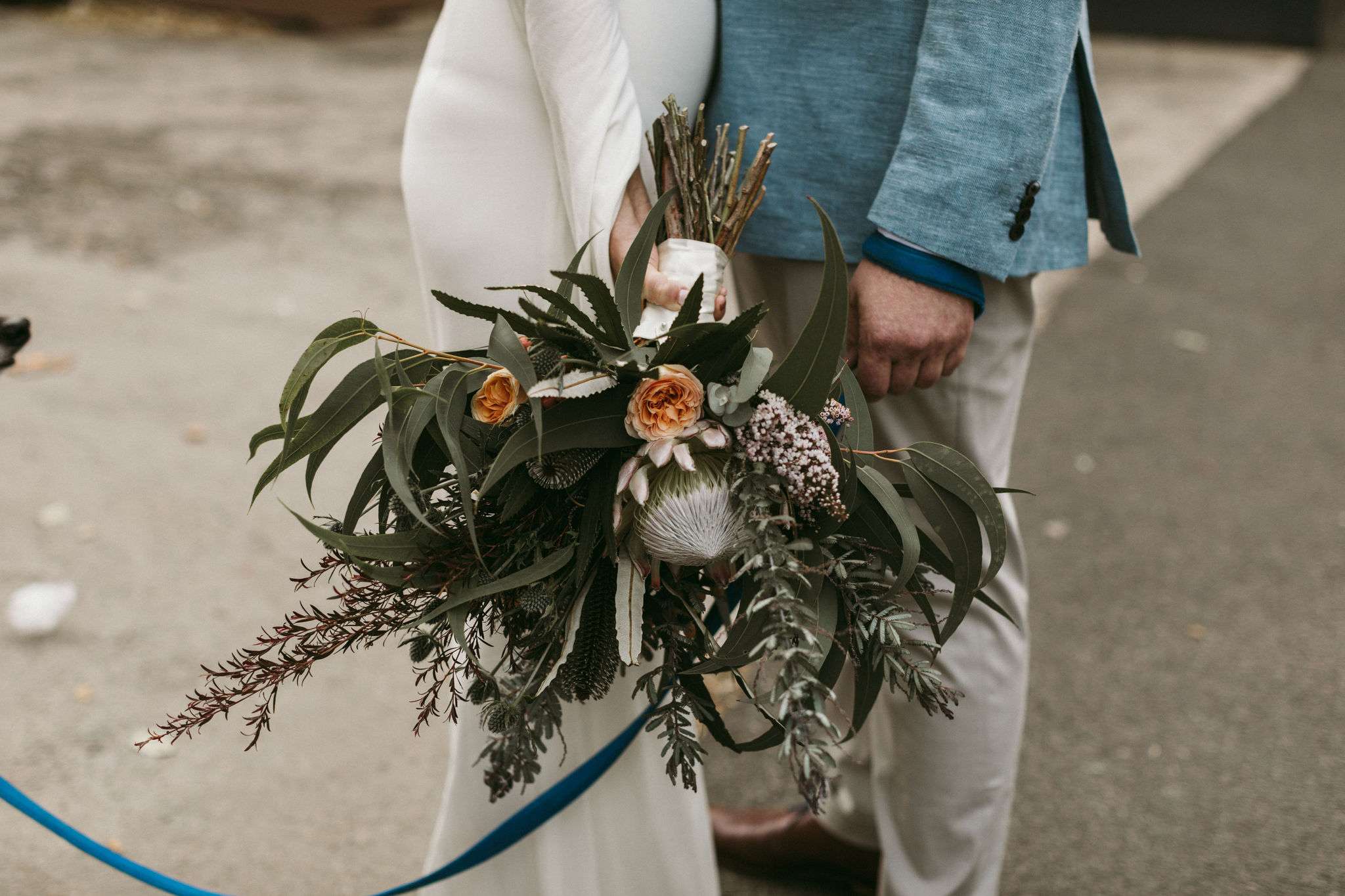 "Plan a wedding you'll enjoy," advises Cleone. "Keeping our wedding a secret from those who we weren't able to include was hard, but I'm glad we stuck by our guns and had the day the we wanted. Everyone important was more than happy for us to go our own way; the day is supposed to be about us as a couple, after all!"