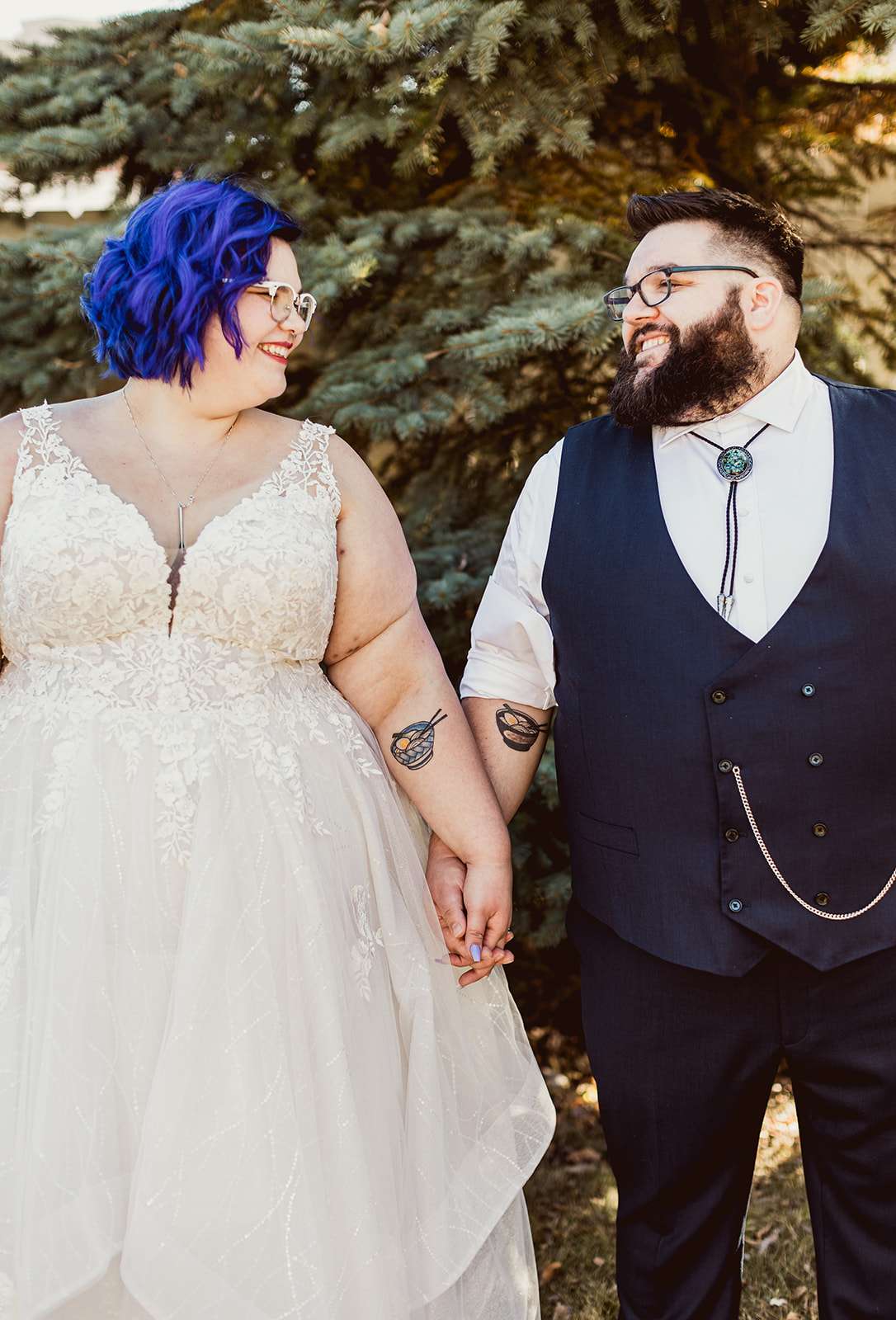 We were the cliché of not looking for love, but we found it…on Tinder!" Kandace and Cade told us. "We knew we wanted a non traditional wedding, but initially were planning a larger affair. However when Covid-19 hit, it was ALMOST a relief that we could have a small wedding without offending friends and family. It had gotten to the point where we almost felt like we were inviting people as an obligation to anyone that met us. As it was, we ended up with a guest list of 40 that have really impacted our lives and will still be in our lives down the road."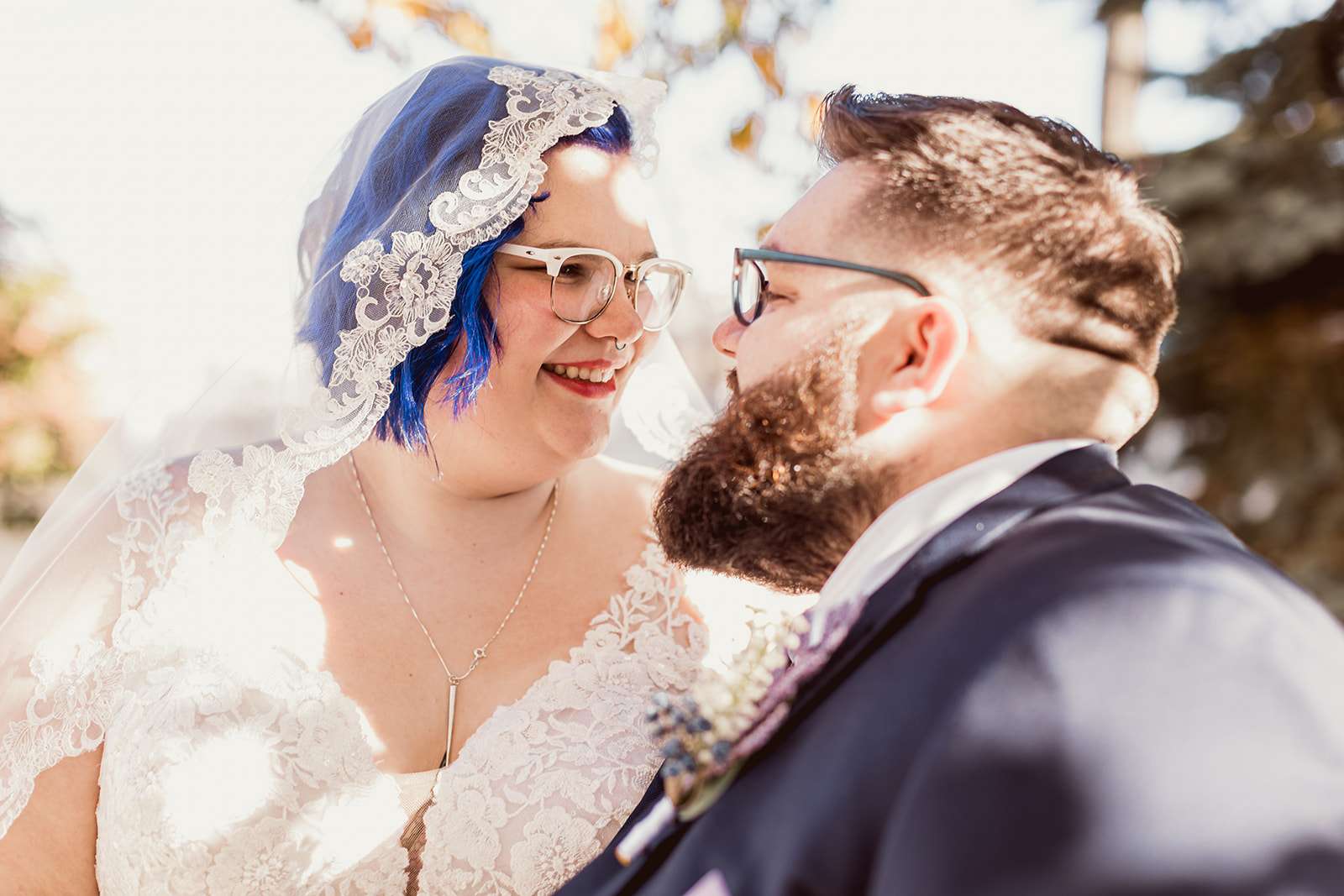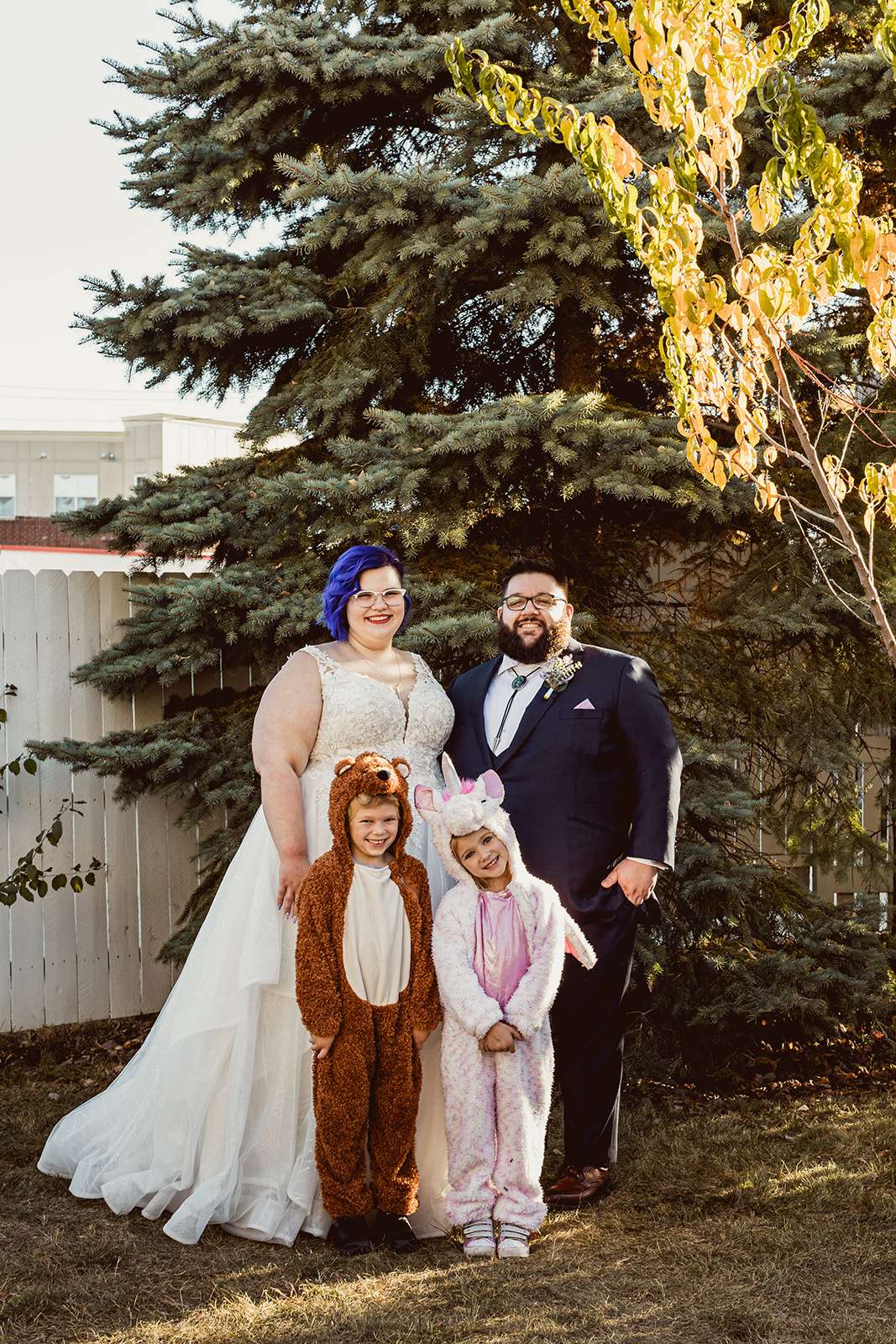 A 'backyard BBQ but make it fancy', was the couples' inspiration for their day. They didn't care much about things like cake or stationery– but they did care about infusing their personalities into the wedding and throwing a freakin' awesome party for their loved ones!
"We wanted it completely unique to us," Kandace continued. "Our flower girl and ring bearer wore unicorn and bear onesies respectively, complete with light up shoes. We had temporary tattoos with our surname on, custom aprons made for everyone so they could get stuck into the BBQ fun without worrying about ruining their attire, even our rings were different; Cade's is made with dinosaur bone and mine has a London Blue Topaz as the centre stone."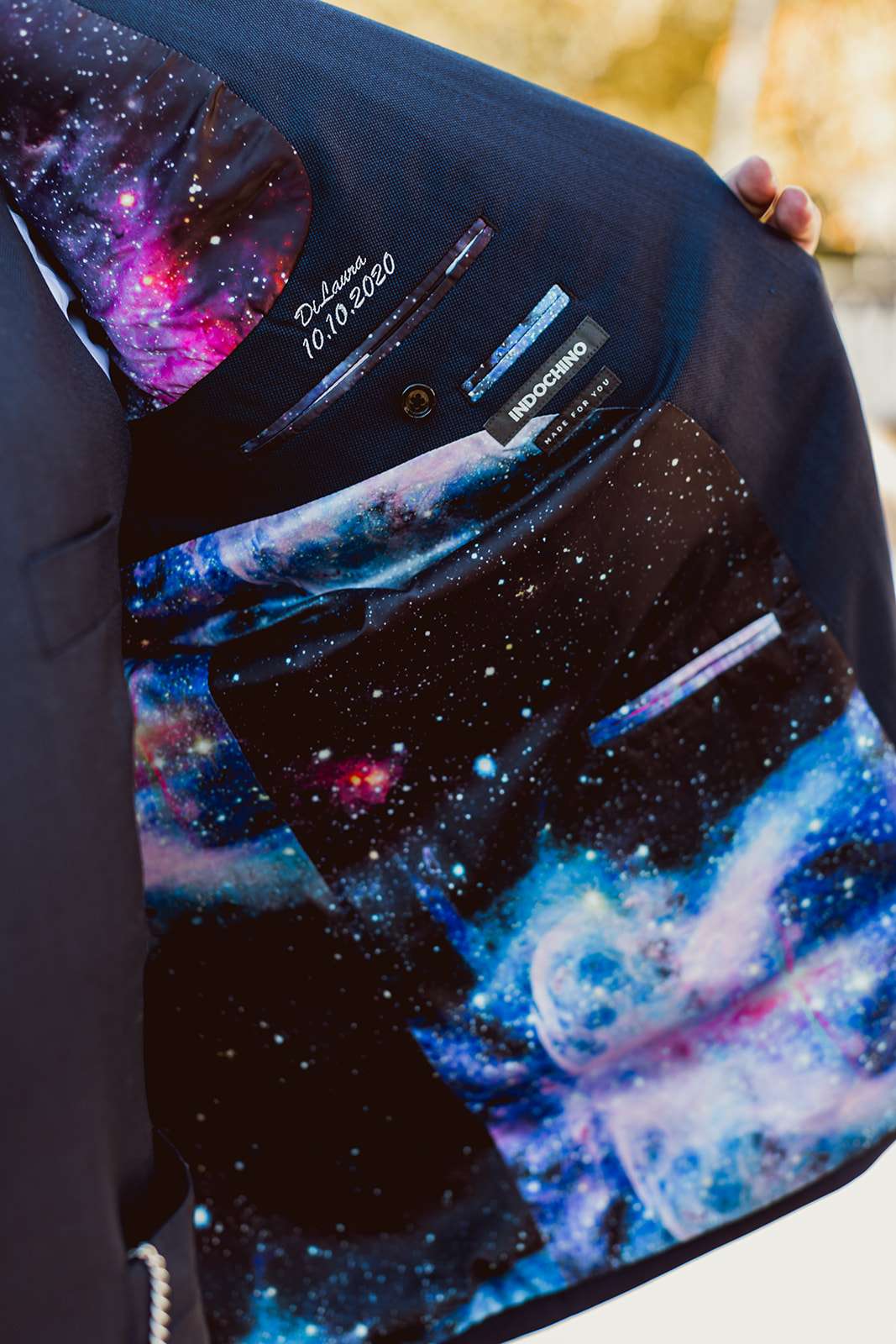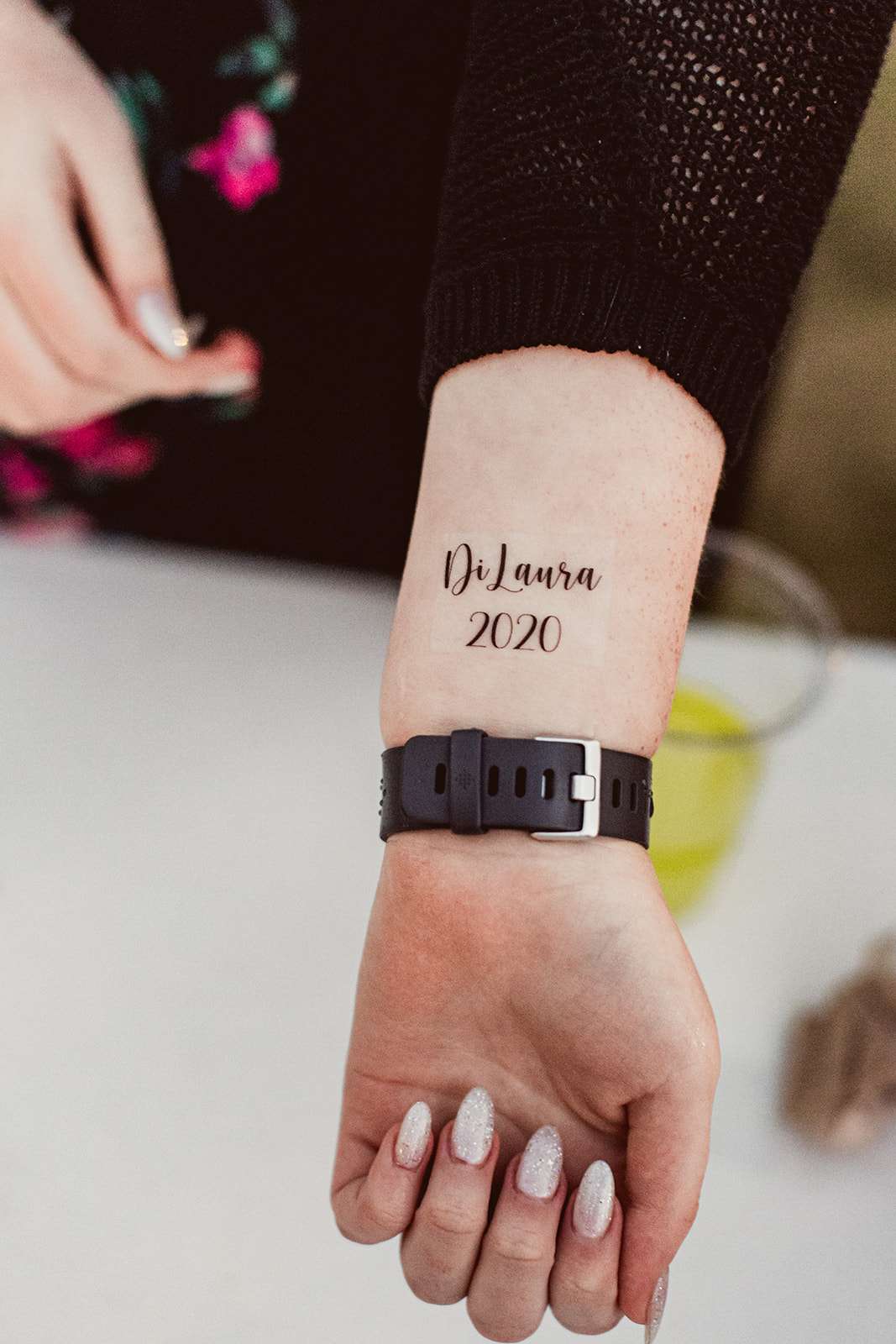 Another sweet touch was that sadly, their beloved pitbull Juniper couldn't around that many people – so they decided to include her in every other way they could think of. There was a wooden sign with her face on it, cufflinks with a photo ofher, a bouquet pin with the exact same photo, and last but not least…. dog-shaped earrings for Kandace.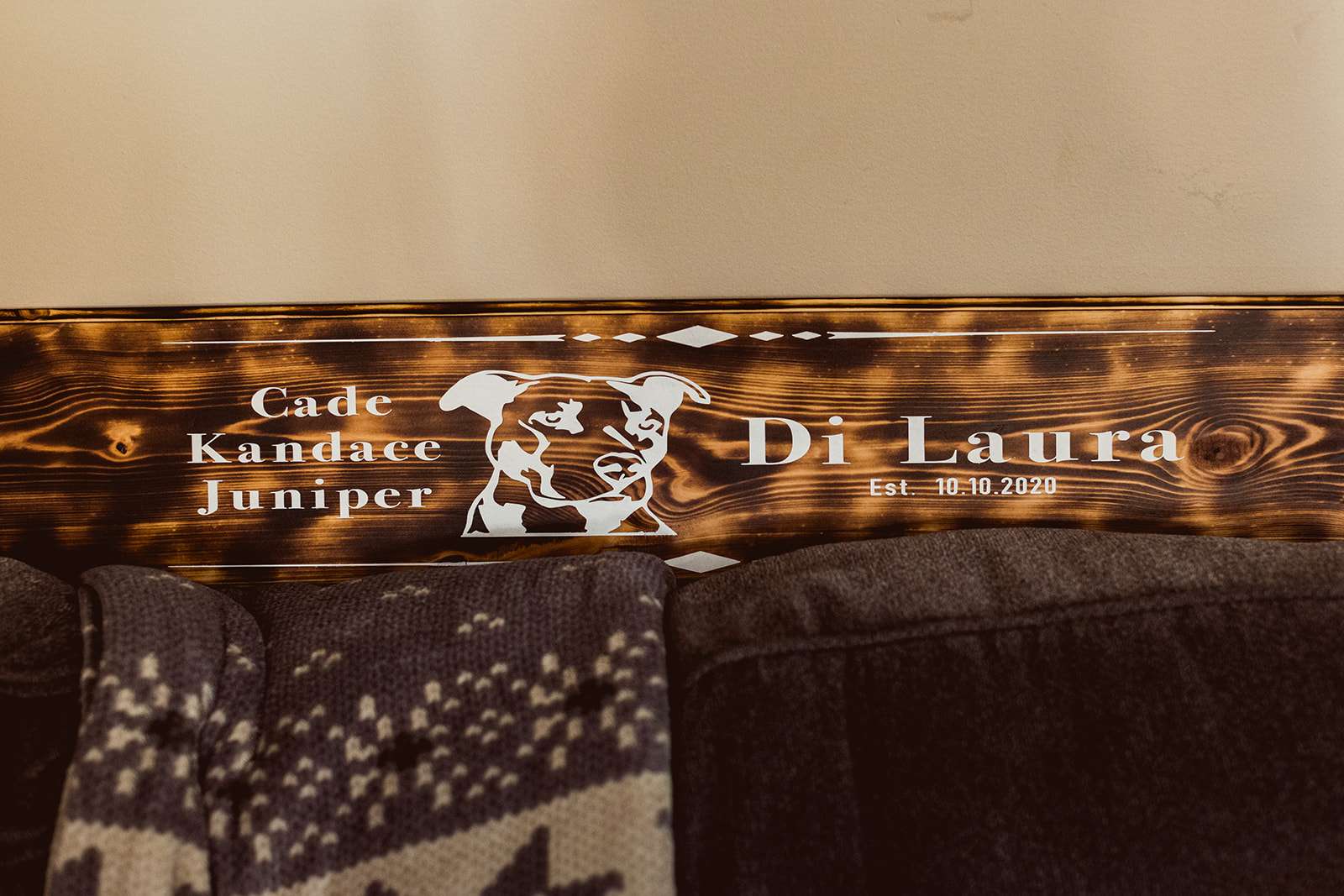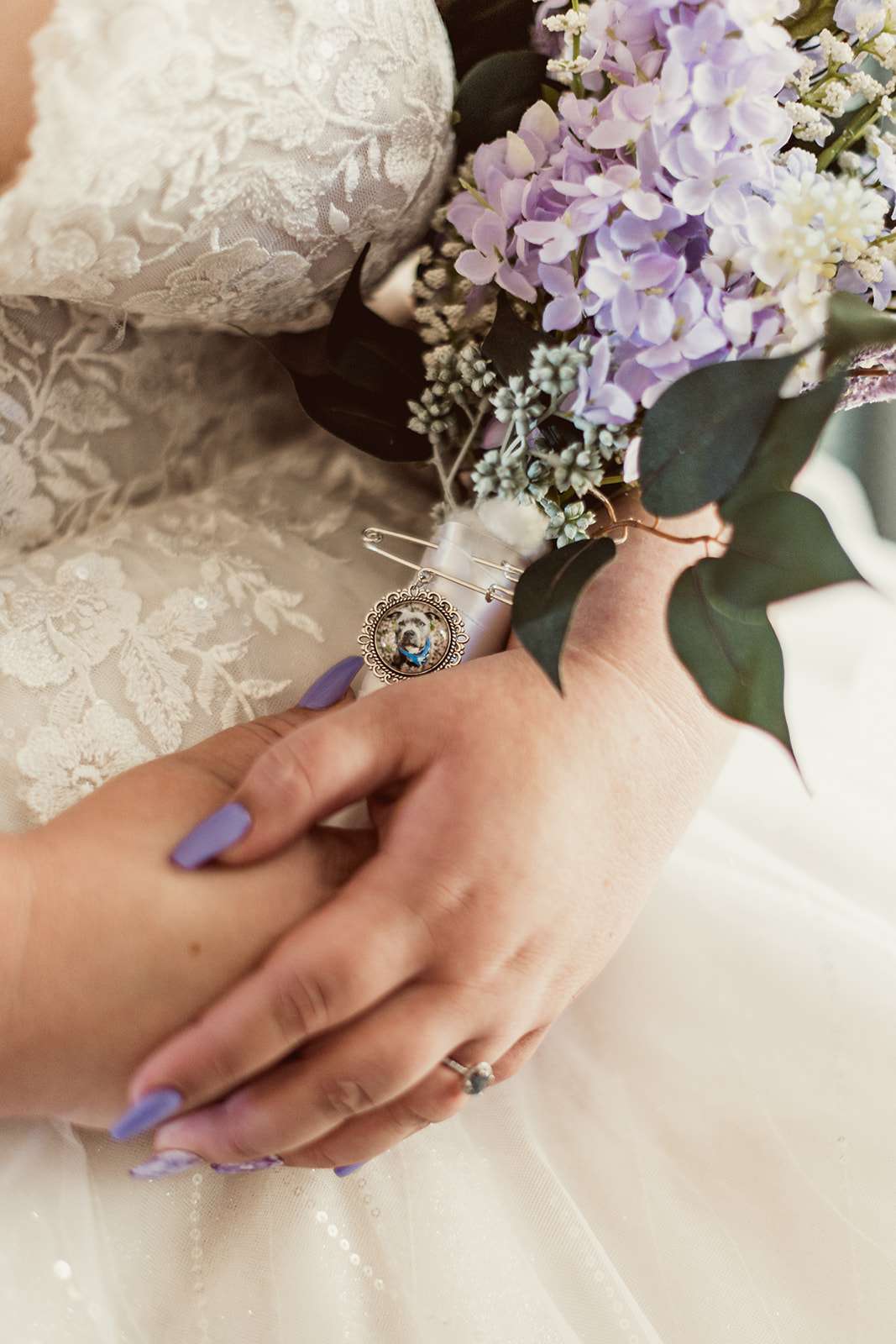 The whole day was DIY, with the made of honour and the bride tackling most of the decor, the bouquets, boutonnieres and signage around the event. The groom put together a signature cocktail for all their guests to enjoy, and the couple and their families made most of the food, too. "We were all stuck at home anyways so having my best friend and my mum be able to help me bring my thoughts to life really helped. We looked on Pinterest for inspiration but then made it unique to me and my husband."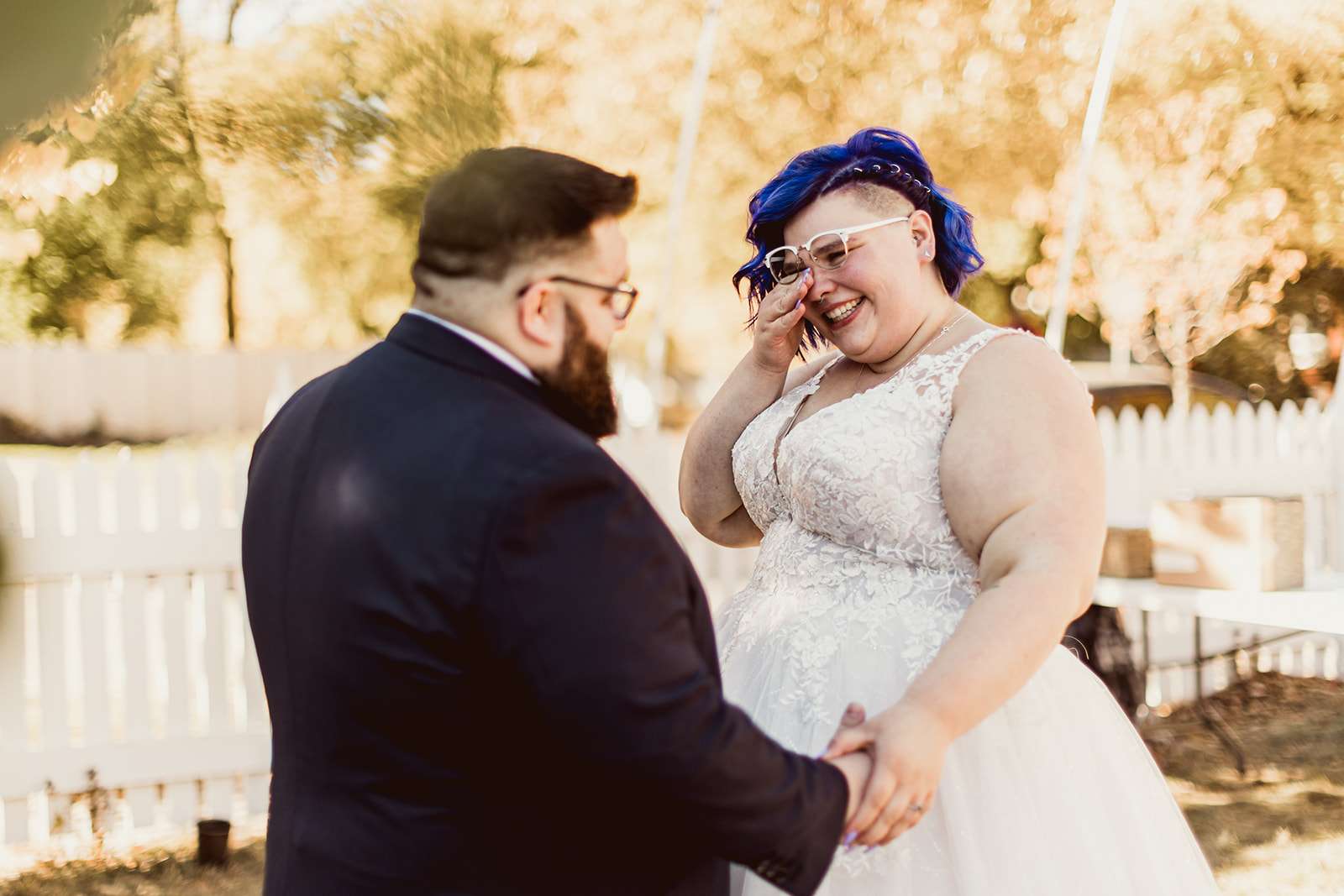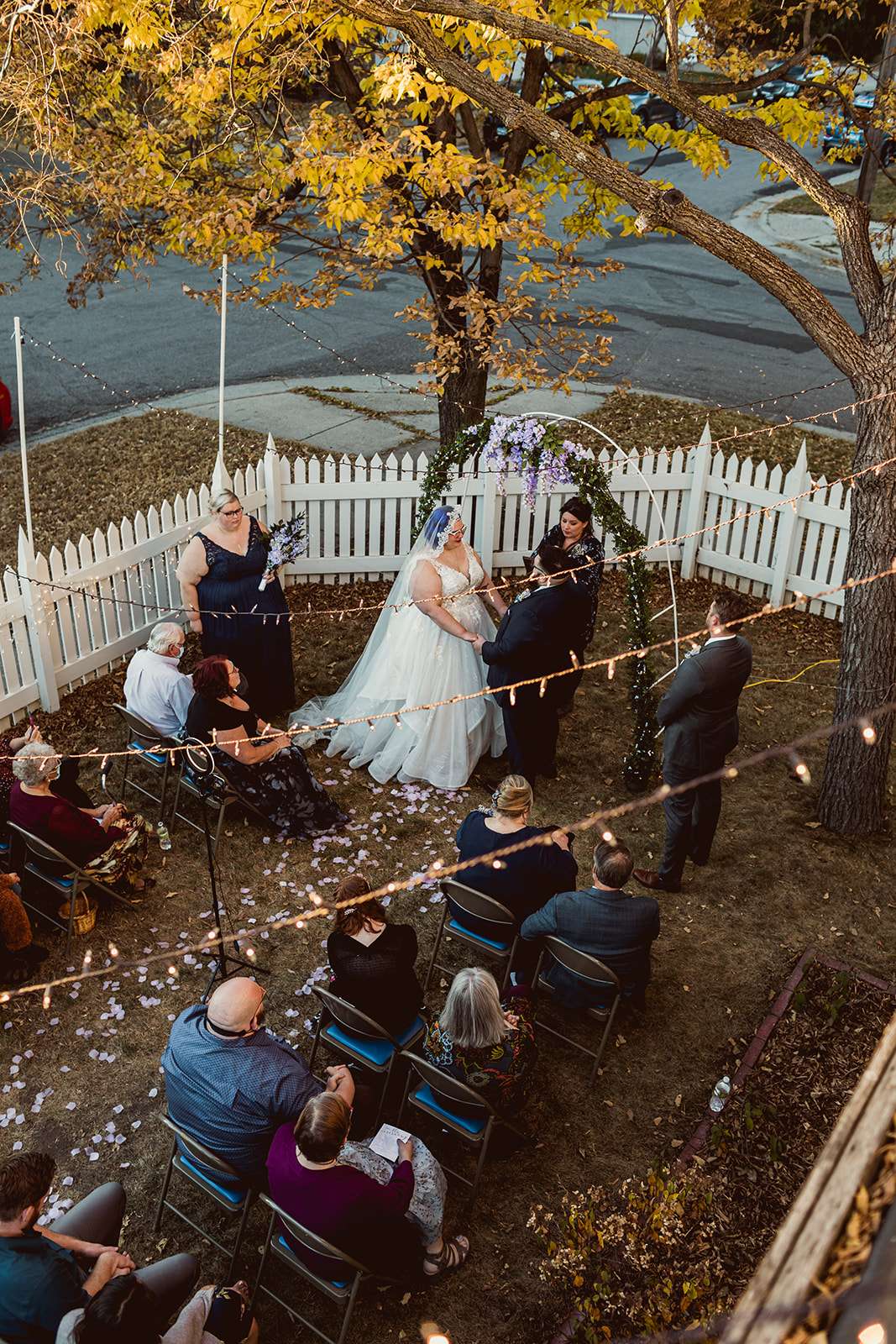 "Our wedding was cooler than any wedding we could have imagined. After the year we had this was something we were looking forward for so long and everything came together so well. It was so amazing just to see all our friends and families in one place to celebrate us during such a hard time. It was worth all the hot glue gun burns, late nights, stressful weeks, and many, many hours of planning."