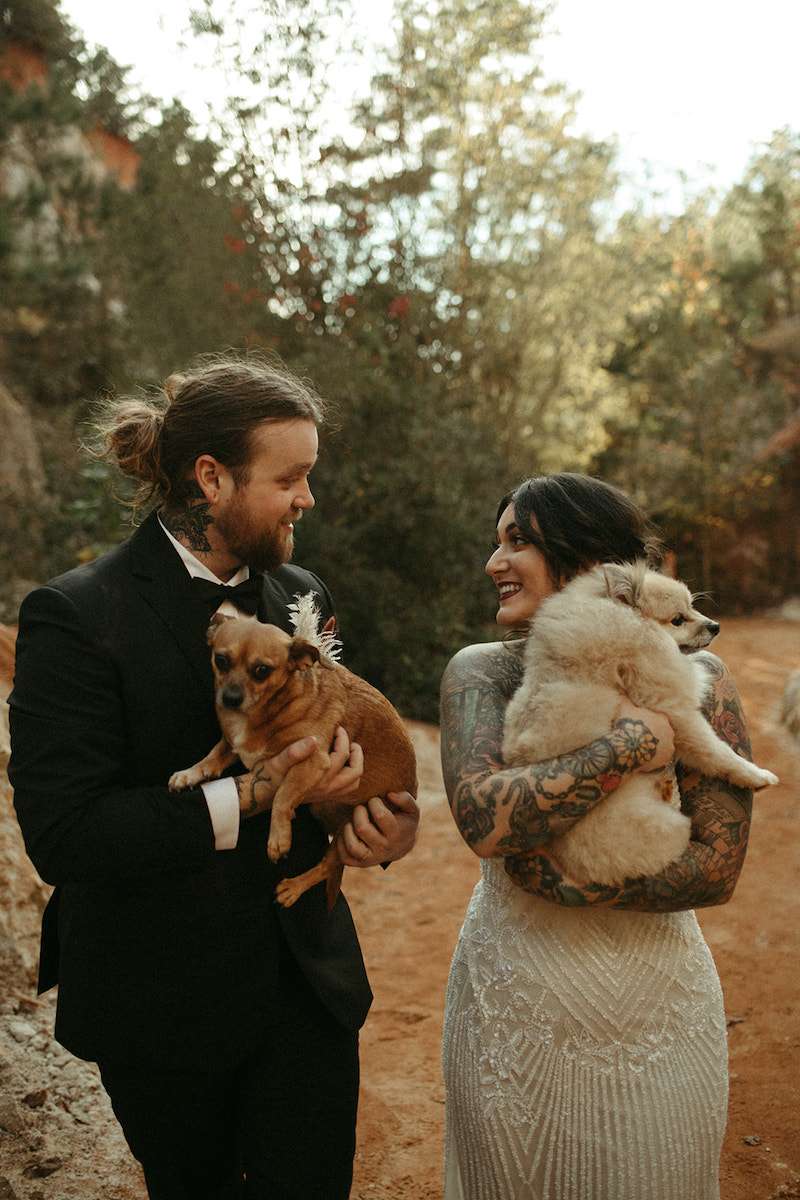 To get the best photos, you need the best photographer! And that's just who Riley and Dylan found in Yazi Davis for their elopement in Providence Canyon, Georgia.
"We had the best photographer who was willing to do whatever to get the perfect shot", they said. "We jumped fences, made a picnic with a charcuterie board, carried dogs and outfit changes, hiked trails, and even got yelled at for drones that weren't ours. You name it, we did it."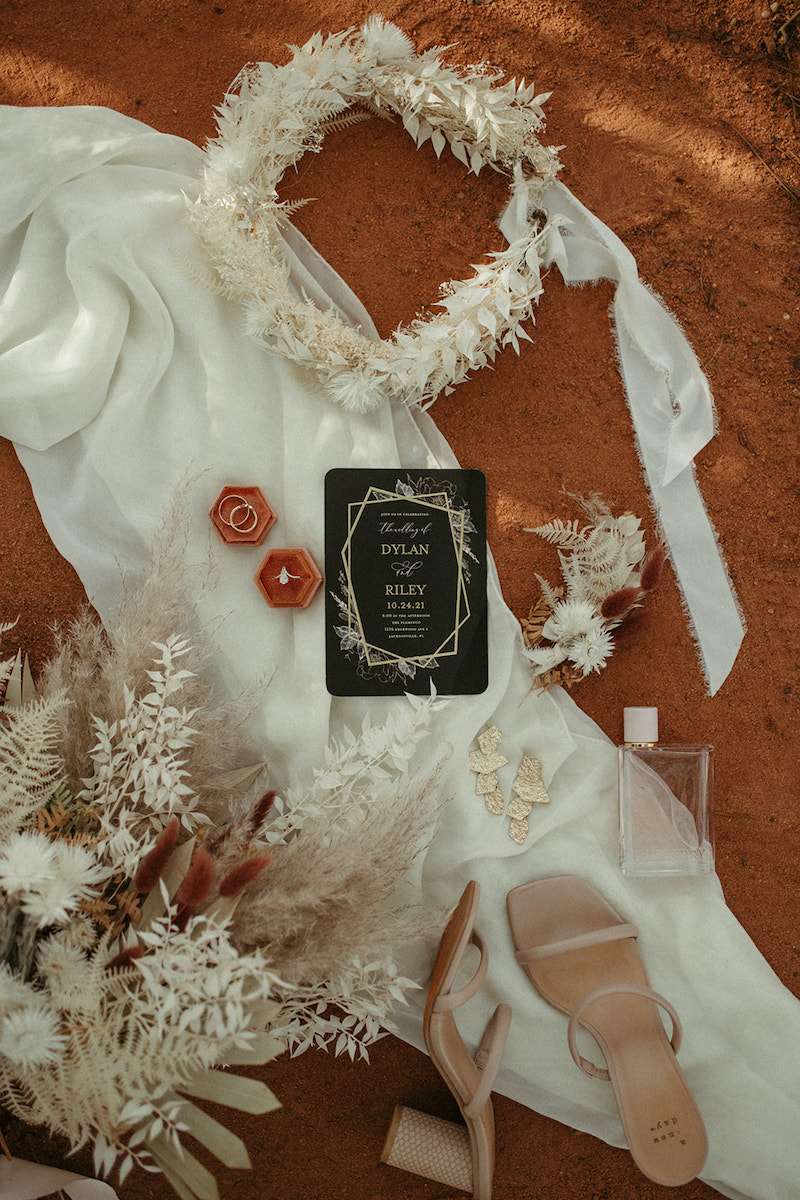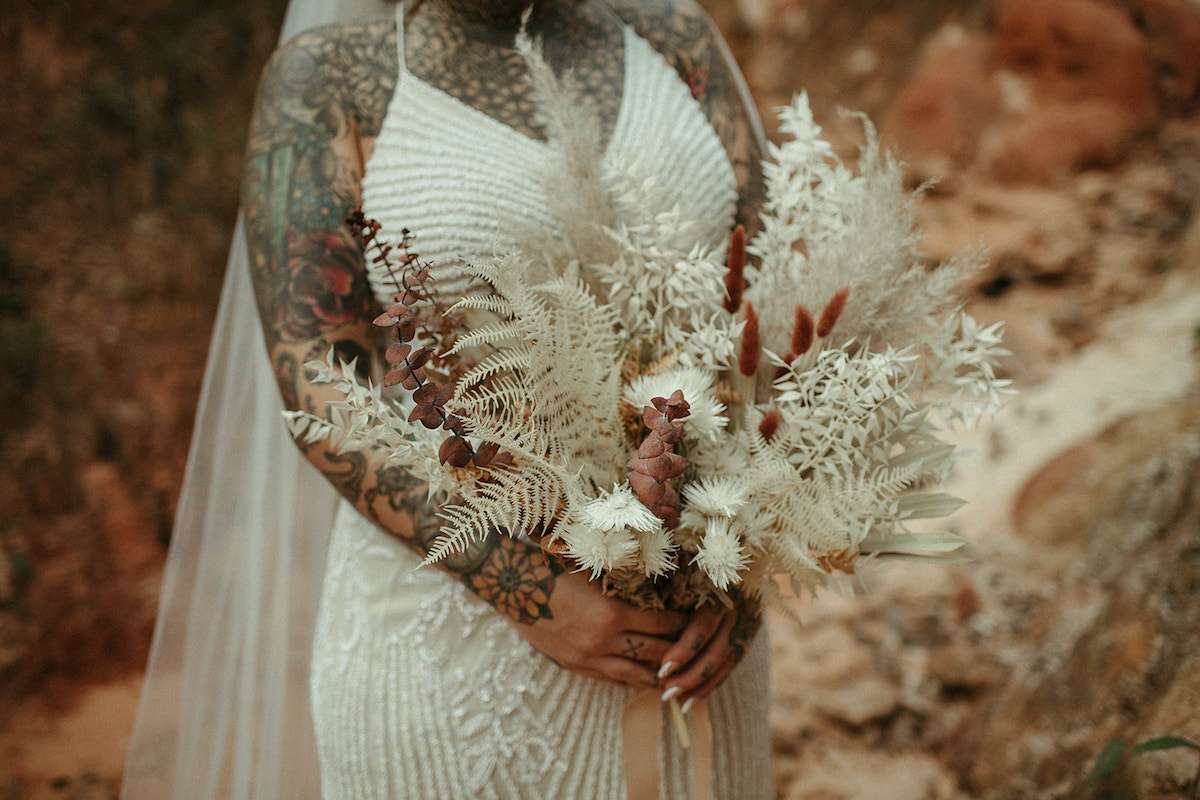 With spectacular surroundings, the couple hiked to a viewpoint and enjoyed a charcuterie board together, taking in the stunning scenery and enjoying their first moments as a married couple. Importantly, they were able to take their beloved dogs, which they said was their favourite part of the wedding.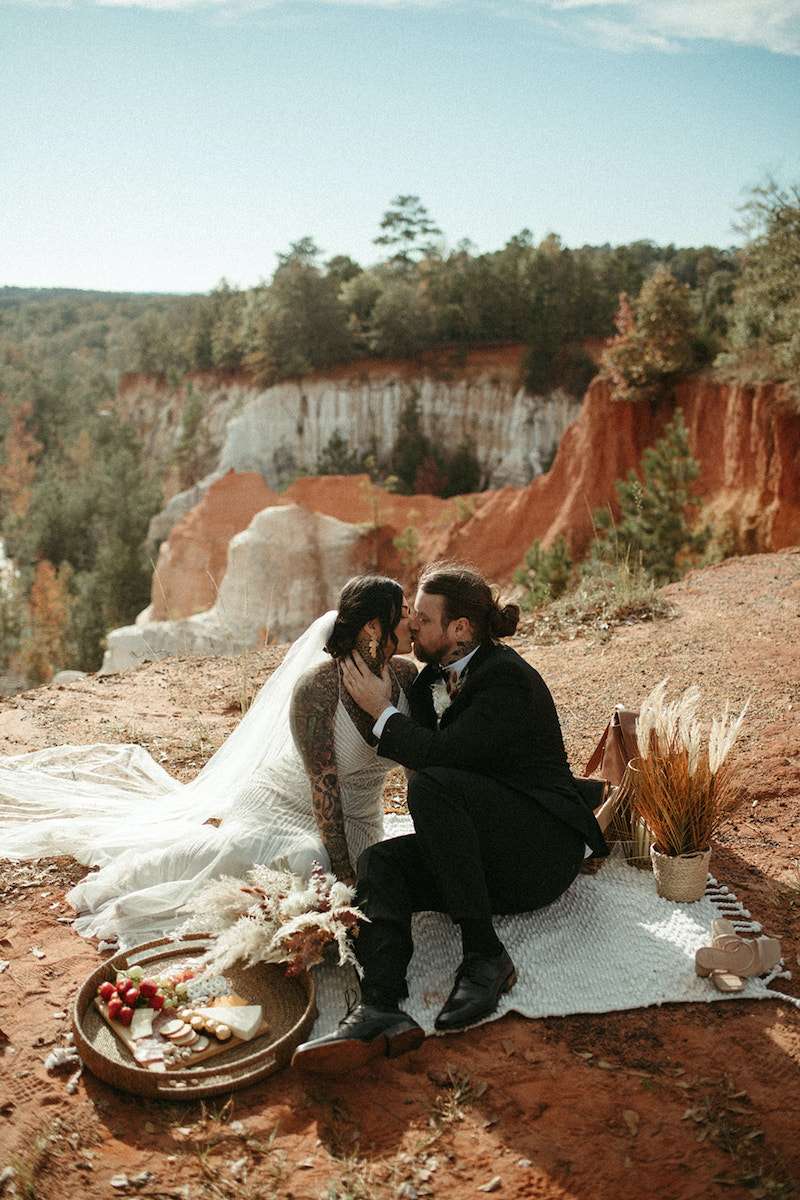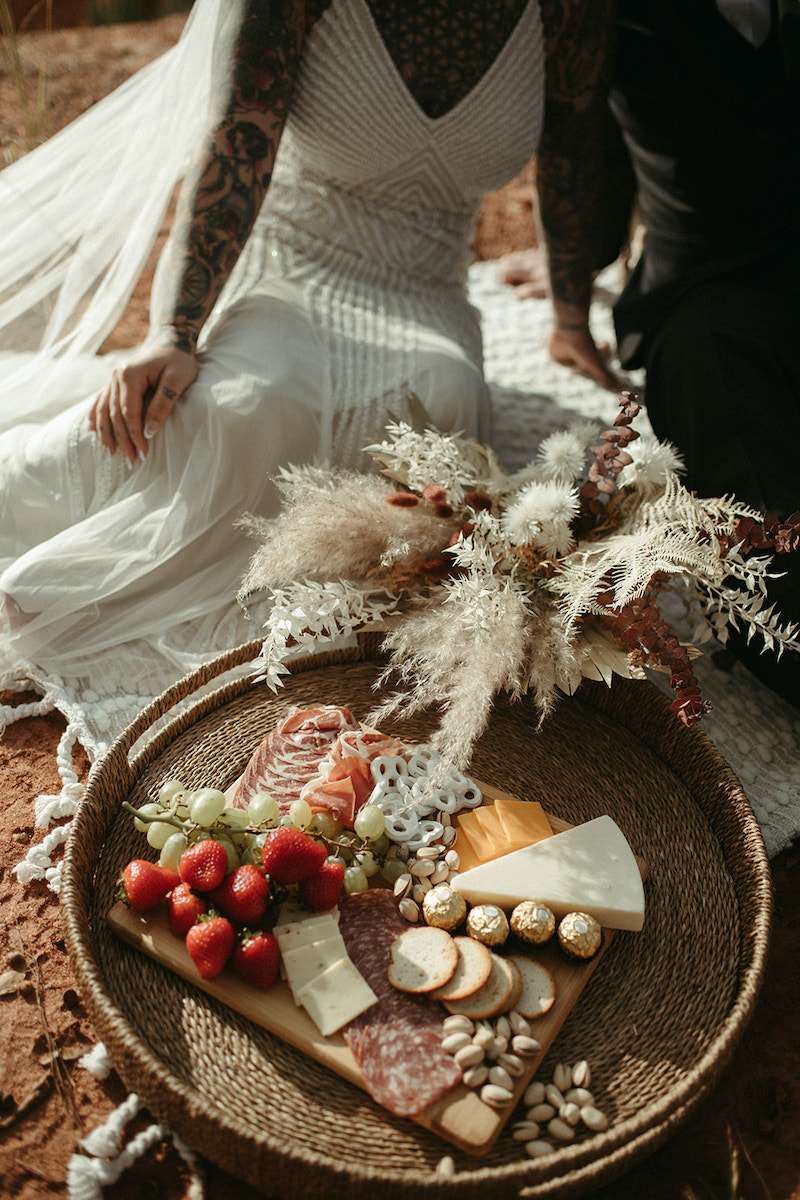 DIY projects were a must, with Riley collecting up items from around the house for the picnic and throwing a charcuterie board together. Their biggest expense was the photographer as Riley explained to us, "Our photographer was our biggest expense and worth it. Any future bride I meet I always say a good photographer is the most important thing you can have. You only get to experience that day one time but your photos of those memories are forever."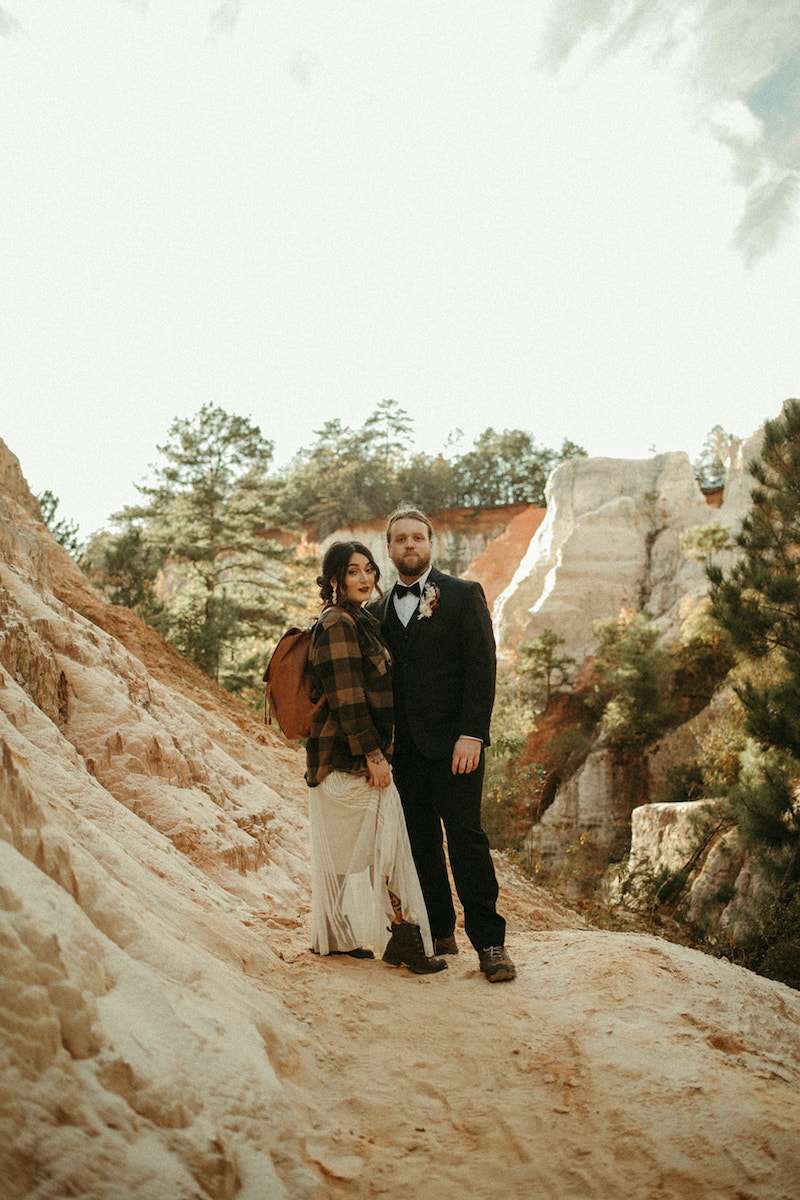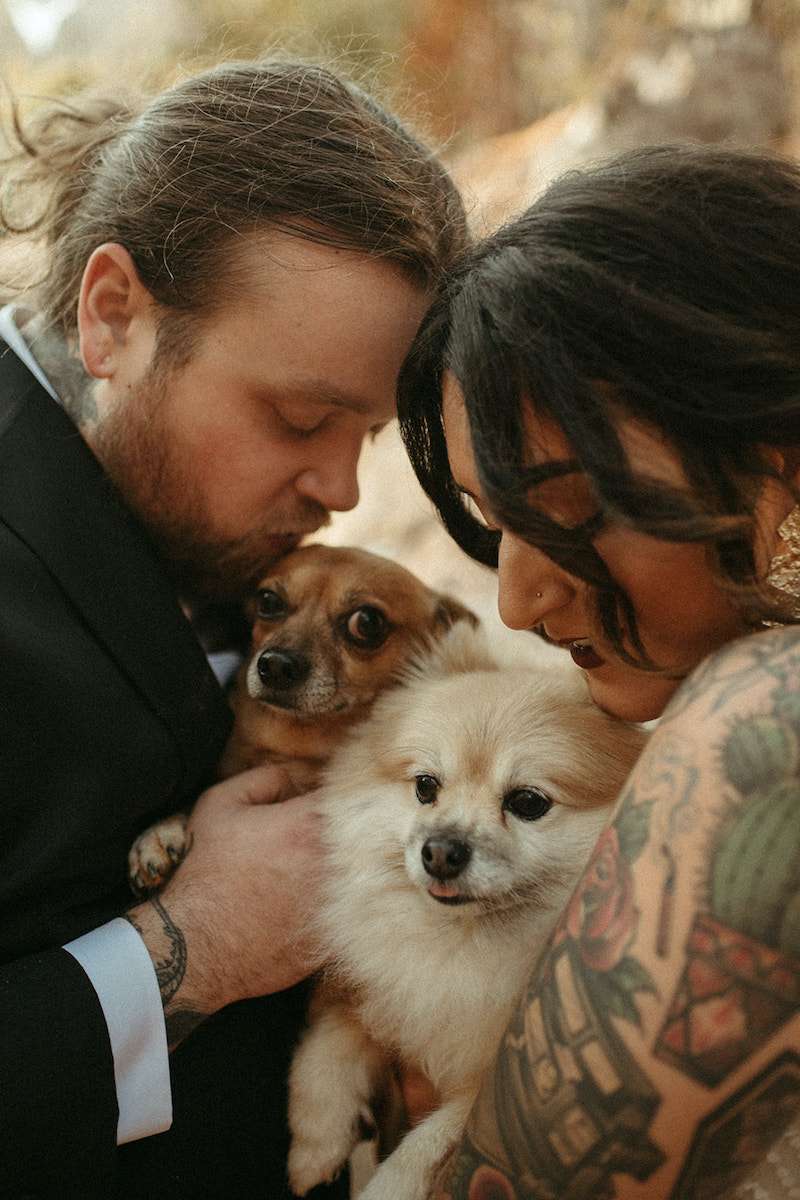 Riley and Dylan wanted their wedding to be just about them, with no pressure from anyone else. Riley explained, "I loved it being private and getting to truly enjoy the moment with my partner without the stress of entertaining others! I'd highly recommend doing what makes you happy. It's YOUR day!"