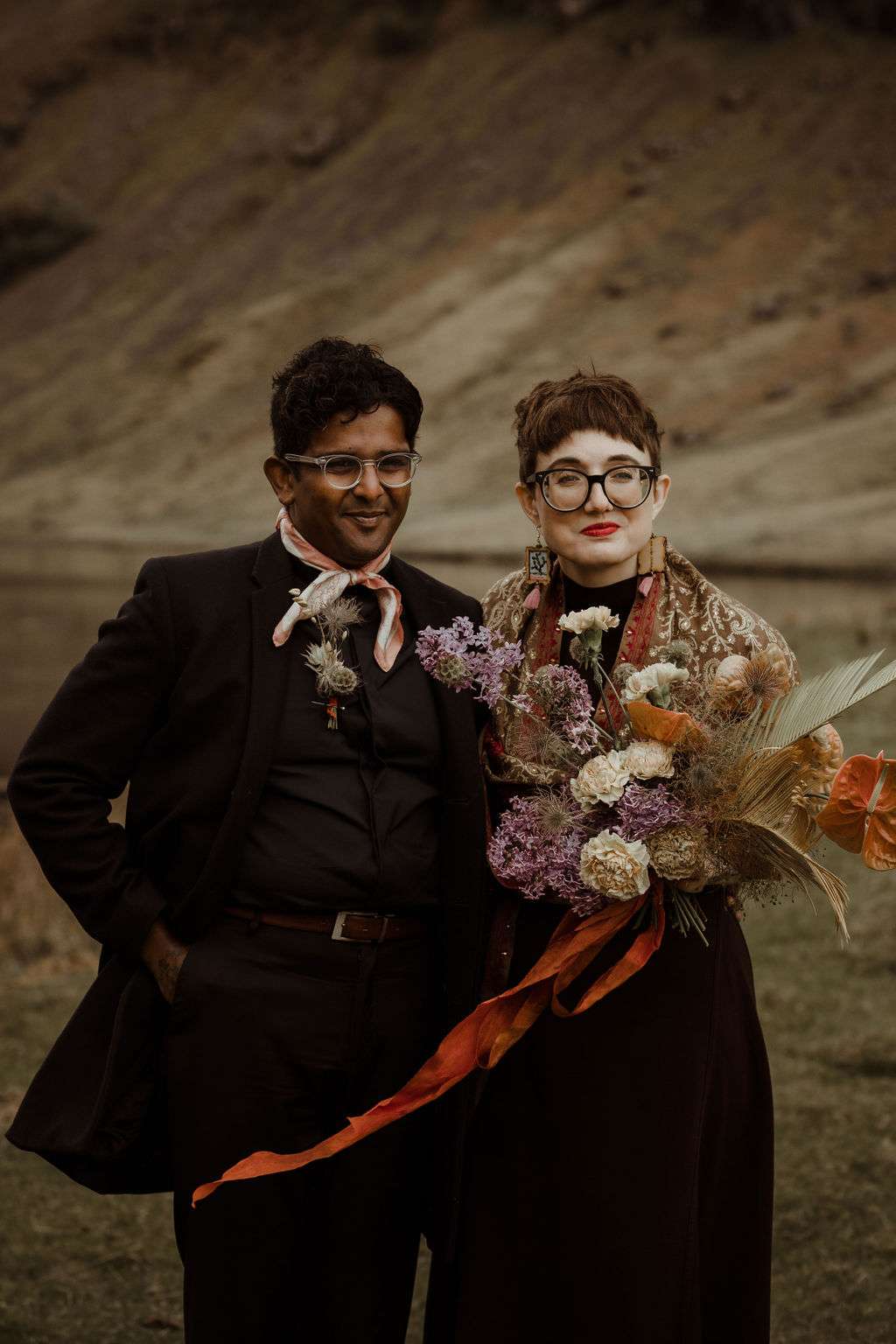 With how much grief and sadness the COVID pandemic caused, it's lovely to hear the light points shining out from it – Kristin and Dewan actually met because of international borders shutting down. had been working as a university professor in Kabul, Afghanistan, and she was meant to be traveling to a conference in the US via London on 12 March 2020. Instead, international borders started shutting down and she stayed in London. Two days later, she was told that she couldn't return to Afghanistan as her university compound was going into quarantine. She stayed in England and met Dewan, who is a Londoner, a couple of weeks later. They had both been in successful rock bands in their early twenties, so they bonded over their similar life experiences.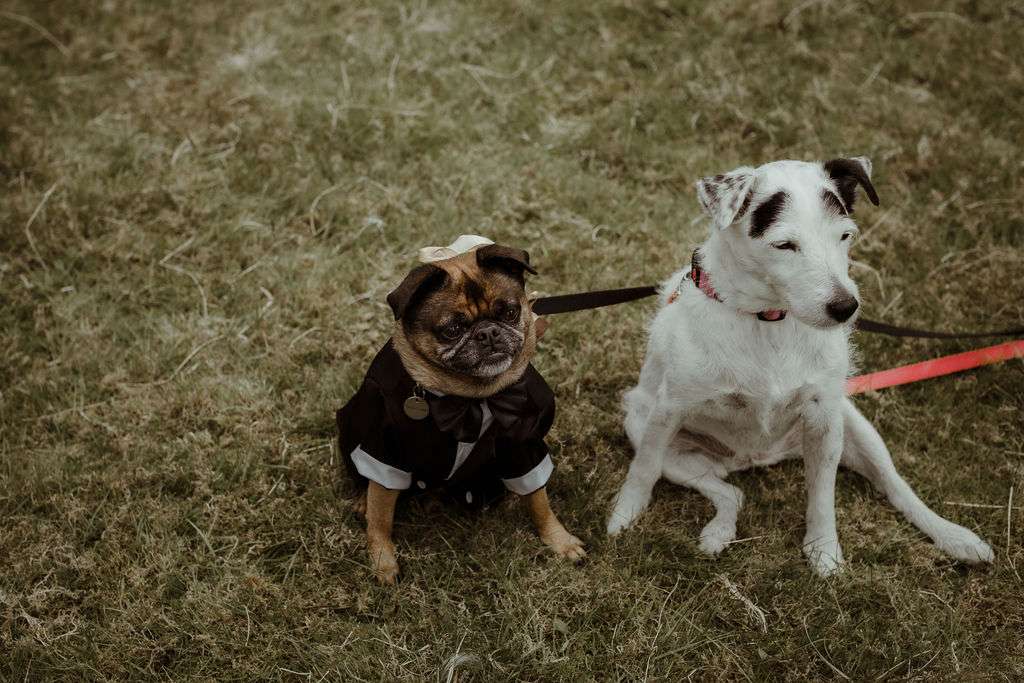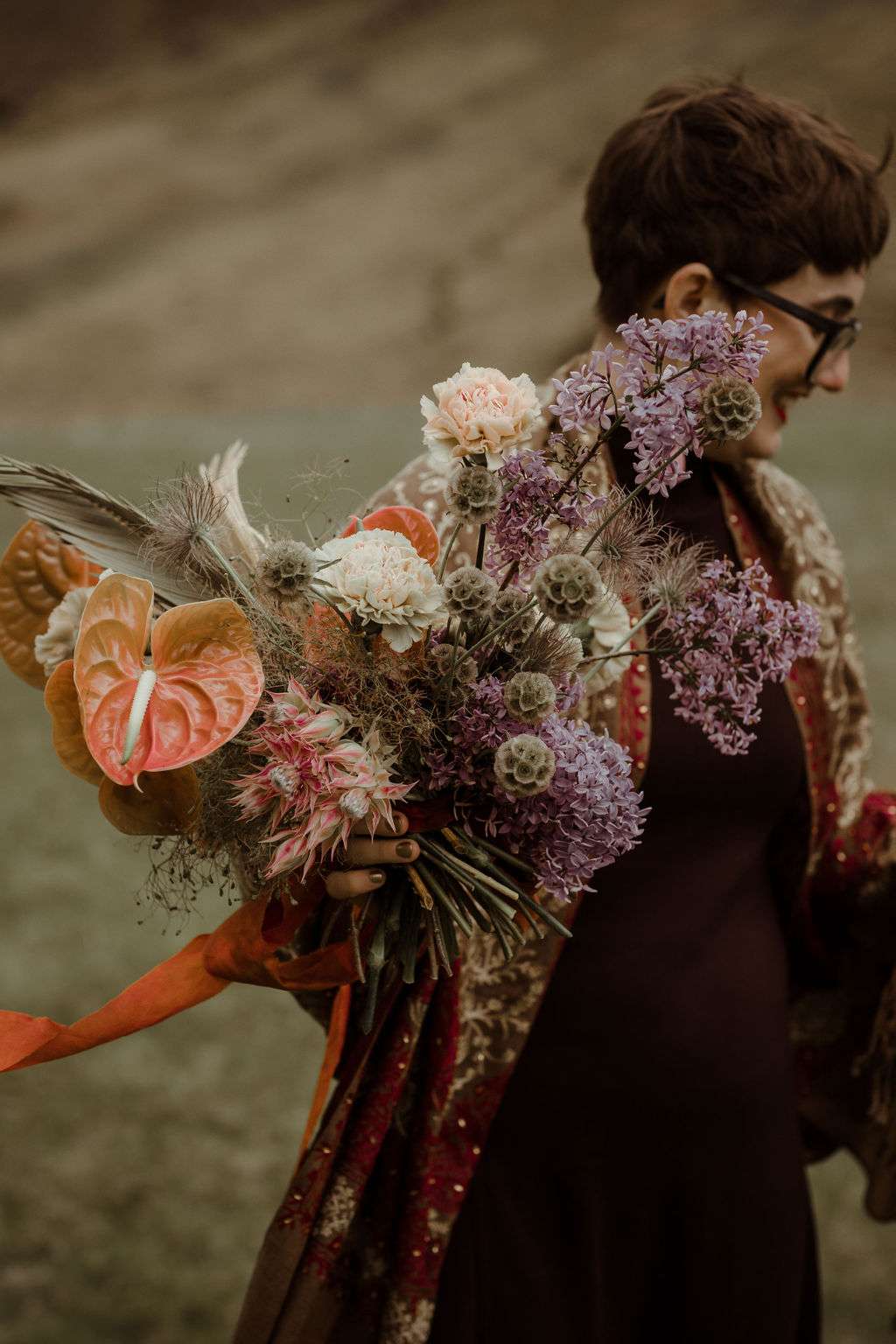 "The reality of planning our wedding was that most of what we did was determined by the practicalities of the pandemic," Kristin told us. "Being an American working in Belgium during a time when most borders and registry offies and consular services were shut made for tricky international marriage planning. We had to find a place where we could get married, legally, to start with. It was impossible in England due to COVID, but possible in Scotland." Due to their families being overseas, they figured if it was just the two of them they may as well elope to somewhere spectacularly beautiful, and settled on the Scottish highlands. And then they could think about what they actually wanted the wedding to be like.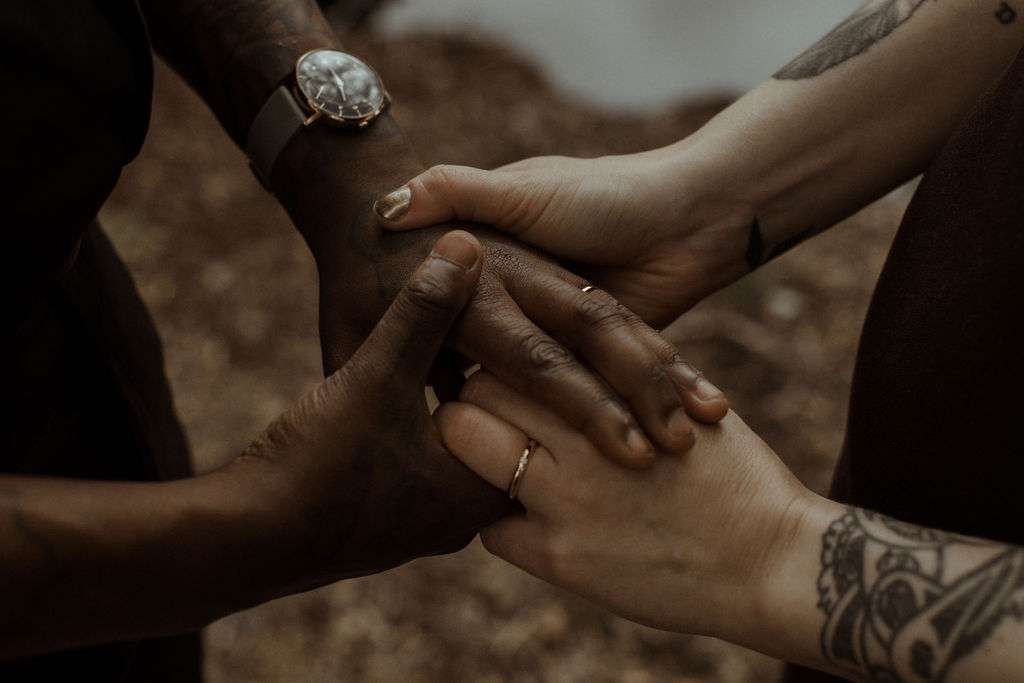 Kristin wanted to include elements of her Texan heritage, because her family is deeply and extremely Texan, so she wore her 10-year-old cowboy boots and they did a photo shoot with a Pendleton blanket that was a gift from her parents. Dewan wanted his dog, Winston, to be their ringbearer. Kristin is a 'Jew-by-choice' and wanted to include a ketubah (a traditional Jewish marriage contract designed as a work of art). Dewan's family are Hindu, and they asked his mother to perform a Hindu blessing of the rings. "Overall, it was… eclectic. A Texan Jew and a British South Asian elope to a sheep field in Scotland, with a very grumpy Brussels Pug as the ringbearer?! You couldn't make it up!"
They didn't really have a budget, saving money by ditching almost any traditional part of the wedding, and on their outfits; Kirstin ended up wearing a dress she found on sale at Cos as she liked it more than other, mother expensive options. However they did spend big on their wedding bands, as it was extremely important to them to have consciously-sourced, ethical rings that were investments. They chose to have their bands made from them by Jacqueline & Edward, a jeweller family who pan for gold in Britain and combine it with recycled gold and ethical diamonds.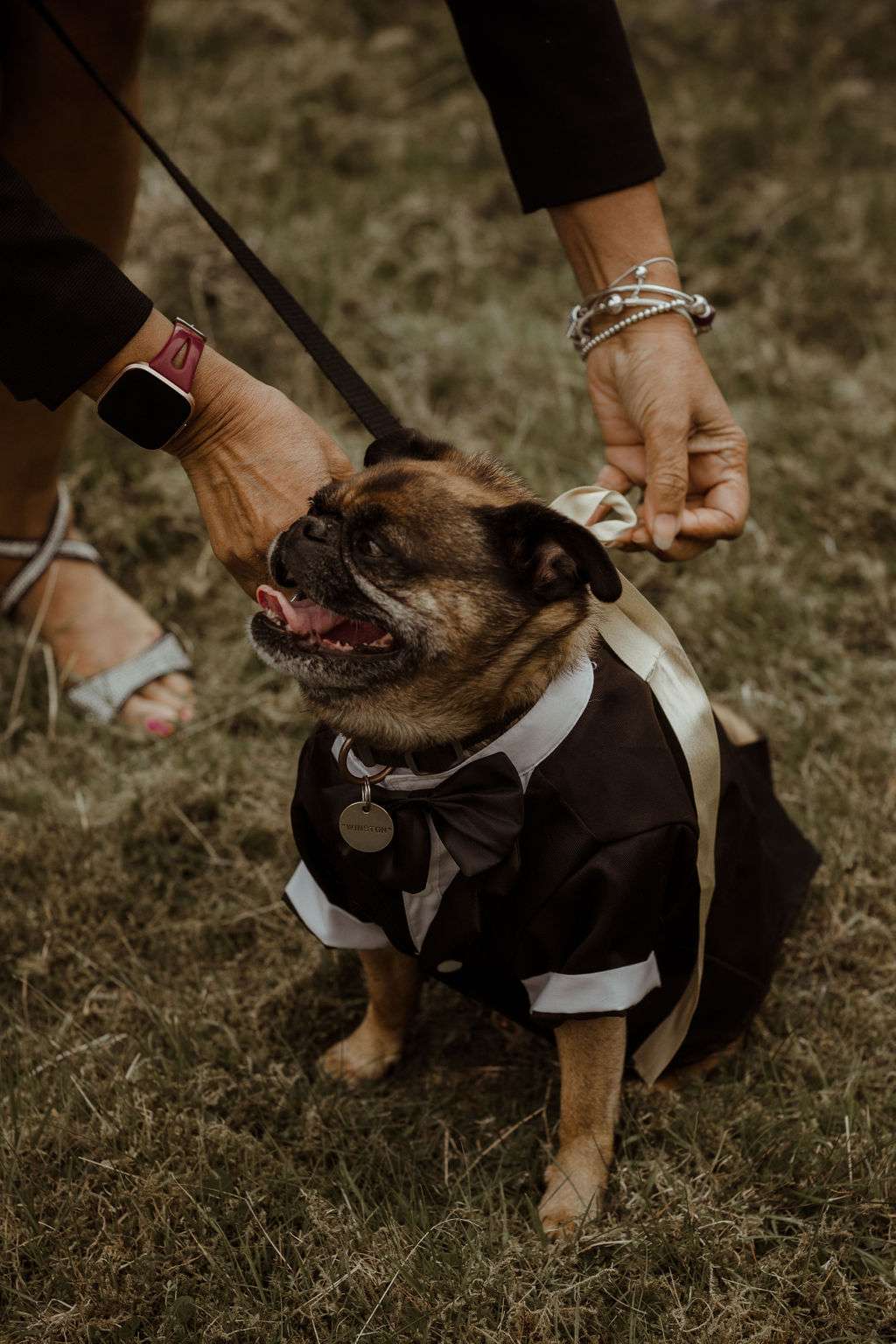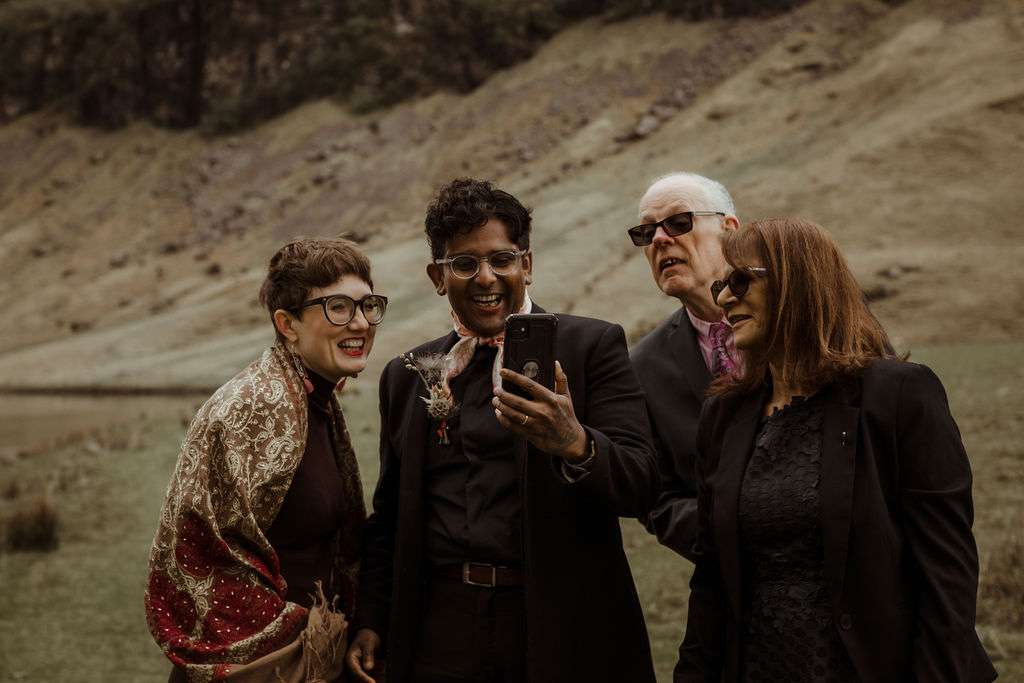 They wrote their own vows, but wanted them to still have a traditional meaningfulness. "We used the text that Kristin had chosen for our ketubah to develop them, as well as a verse from the Book of Ruth that had special significance for us as we were coming from different sides of the world and backgrounds," Dewan told us. "We also included a poem about love being like owning a dog. The ceremony was overall very dogcentric. Actually, it was very Winston-centric, because anything that Winston is part of becomes extremely Winston-centric. His gravitational force is incredible. He's like a little singularity."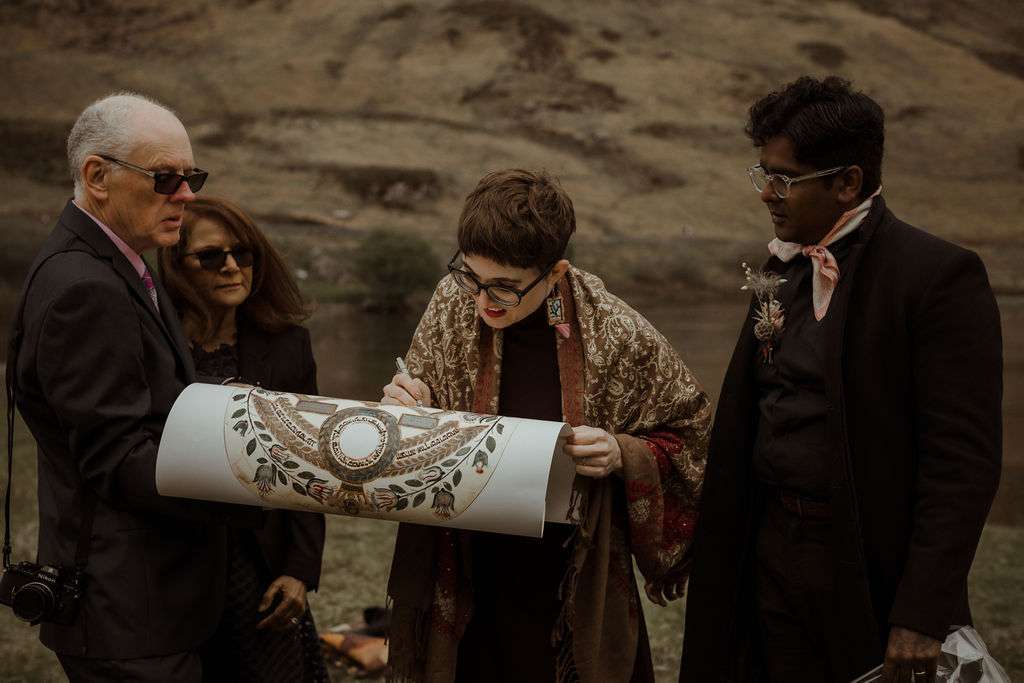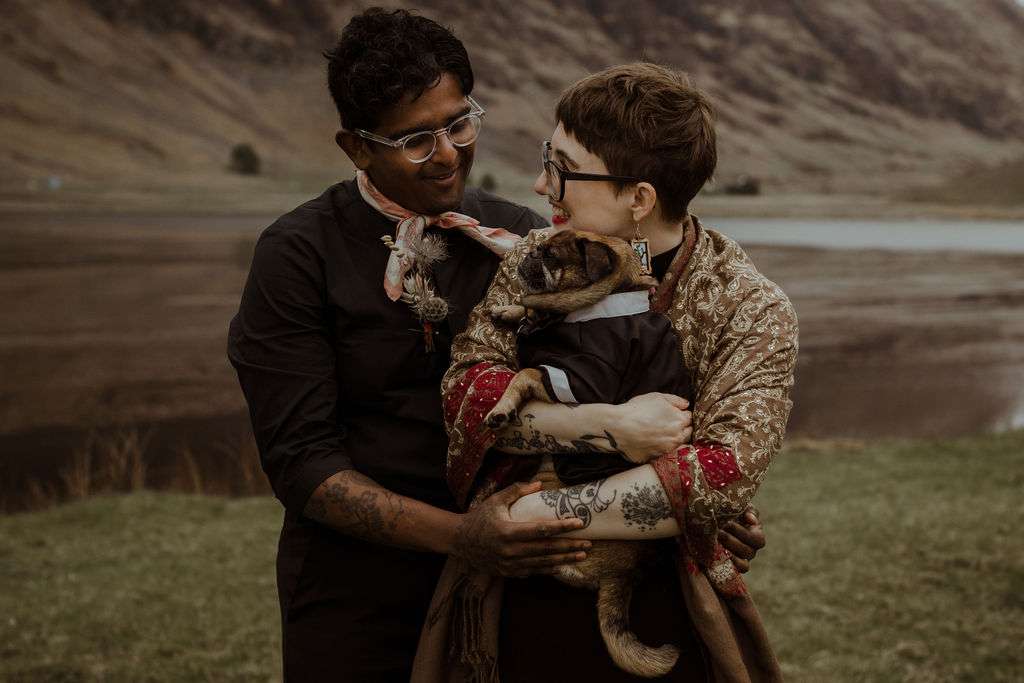 "Initially, we chose to get married because it was the only way that we were going to be able to live in the same country. Both of us had sociopolitical reservations about marriage as an institution, especially because we are strongly involved in LGBTQ+, gender equality, and migrant rights causes. We were surprised to find that we really loved the process of planning our wedding and getting married. It was a chance to invest in our joint future together— getting the photos that we would want to hang on the wall, picking the rings we would want to wear, making memories that we would want to look back on together. It brought us closer to our families, ourselves, and each other. We don't recommend navigating getting married in a pandemic – in some ways it would've been nice to be able to get married without worrying about all of the legal stuff, and with the chance to have family and friends there. But in fact this very eclectic outdoor ramshackle wedding was pretty perfect for us."