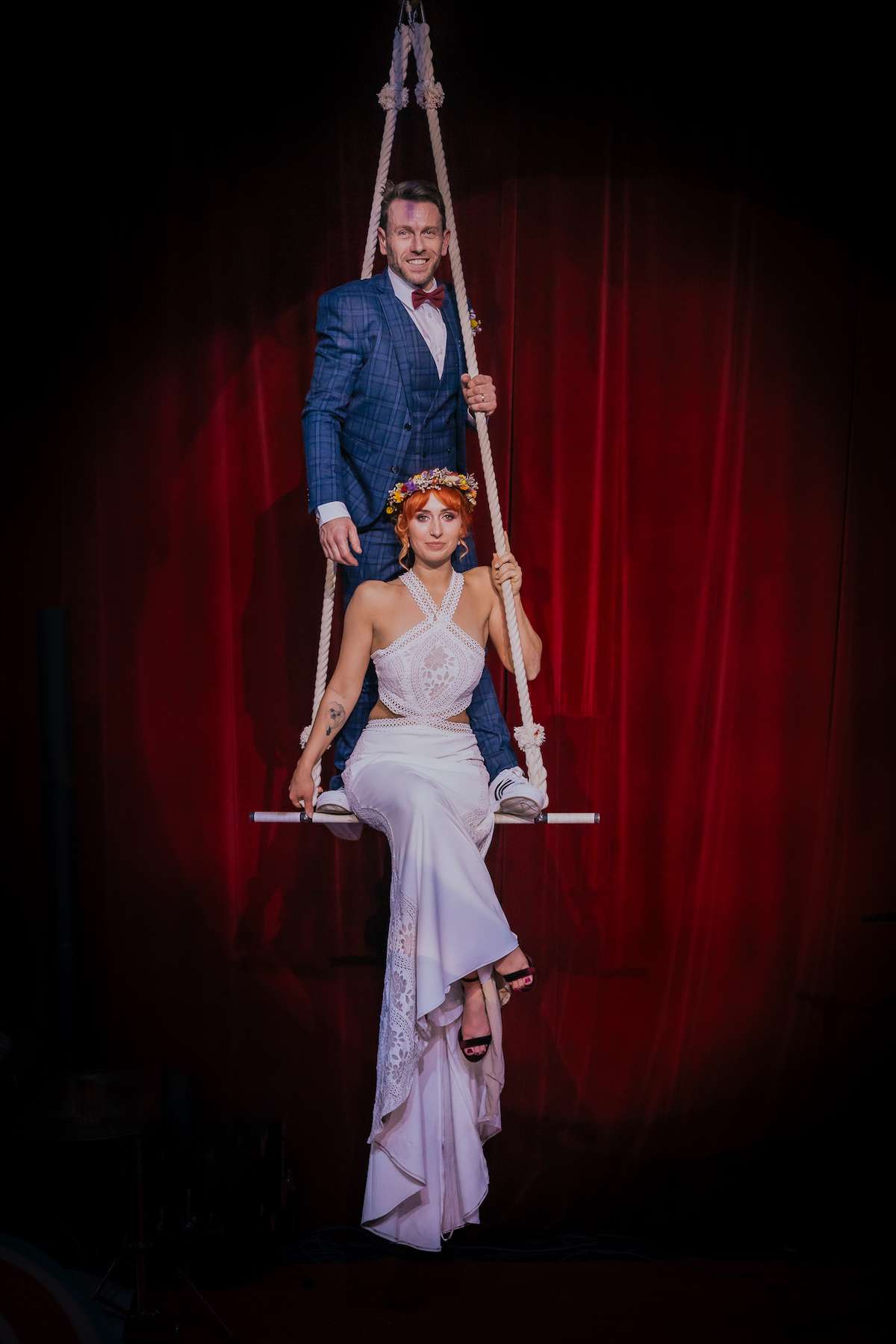 A spectacle to behold from beginning to end, Rosey and Emilion's circus wedding was a collaboration of the things they love, in a place they love, with the people they love.
With the circus in his blood, Emil's family ties to the big top go back for generations, whilst Rosey packed her bags as a teenager to work as a knife-thrower's assistant, before being trained by Emil's mum as an aerialist. The couple fell in love in the big top, and so it was the perfect place to celebrate their wedding.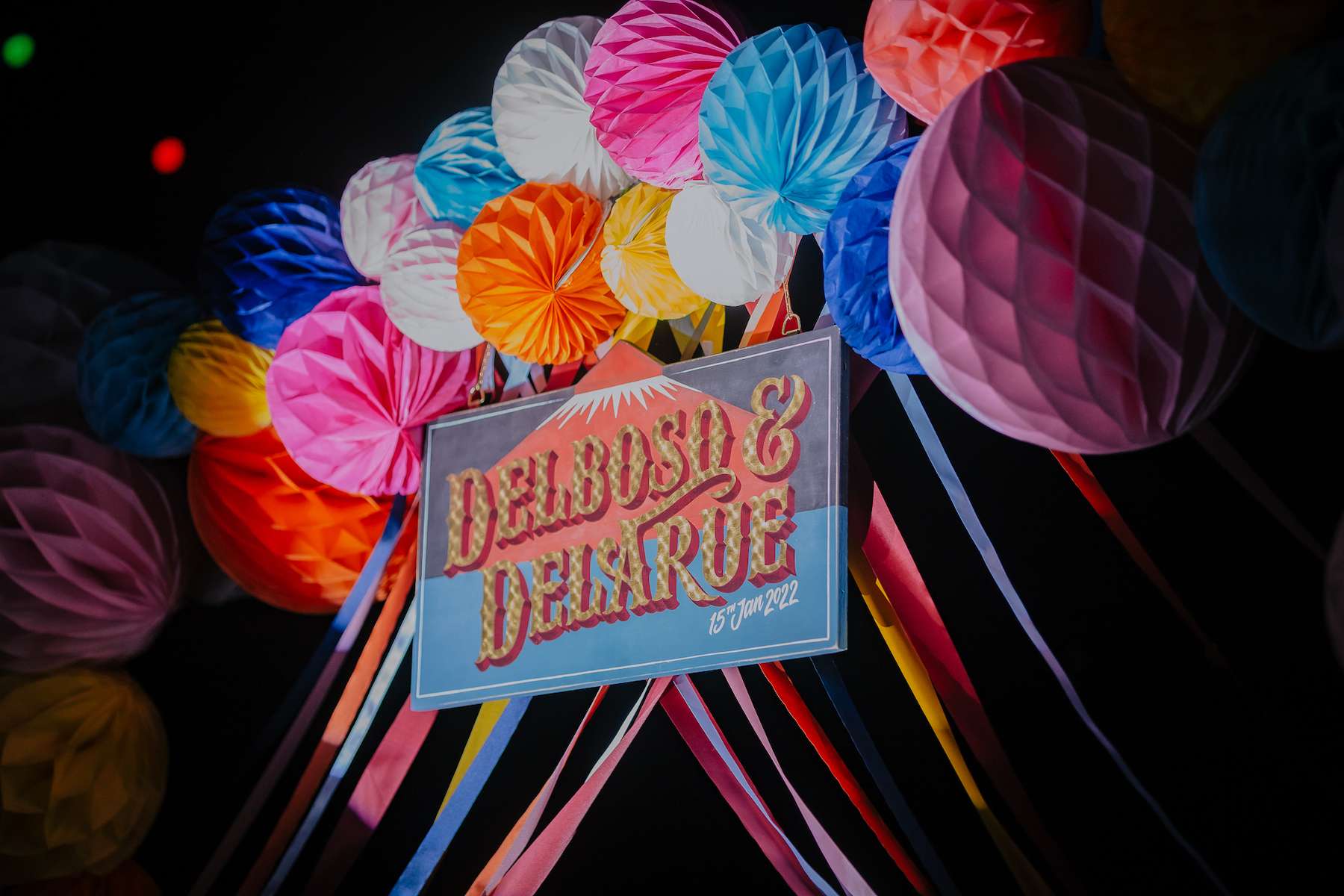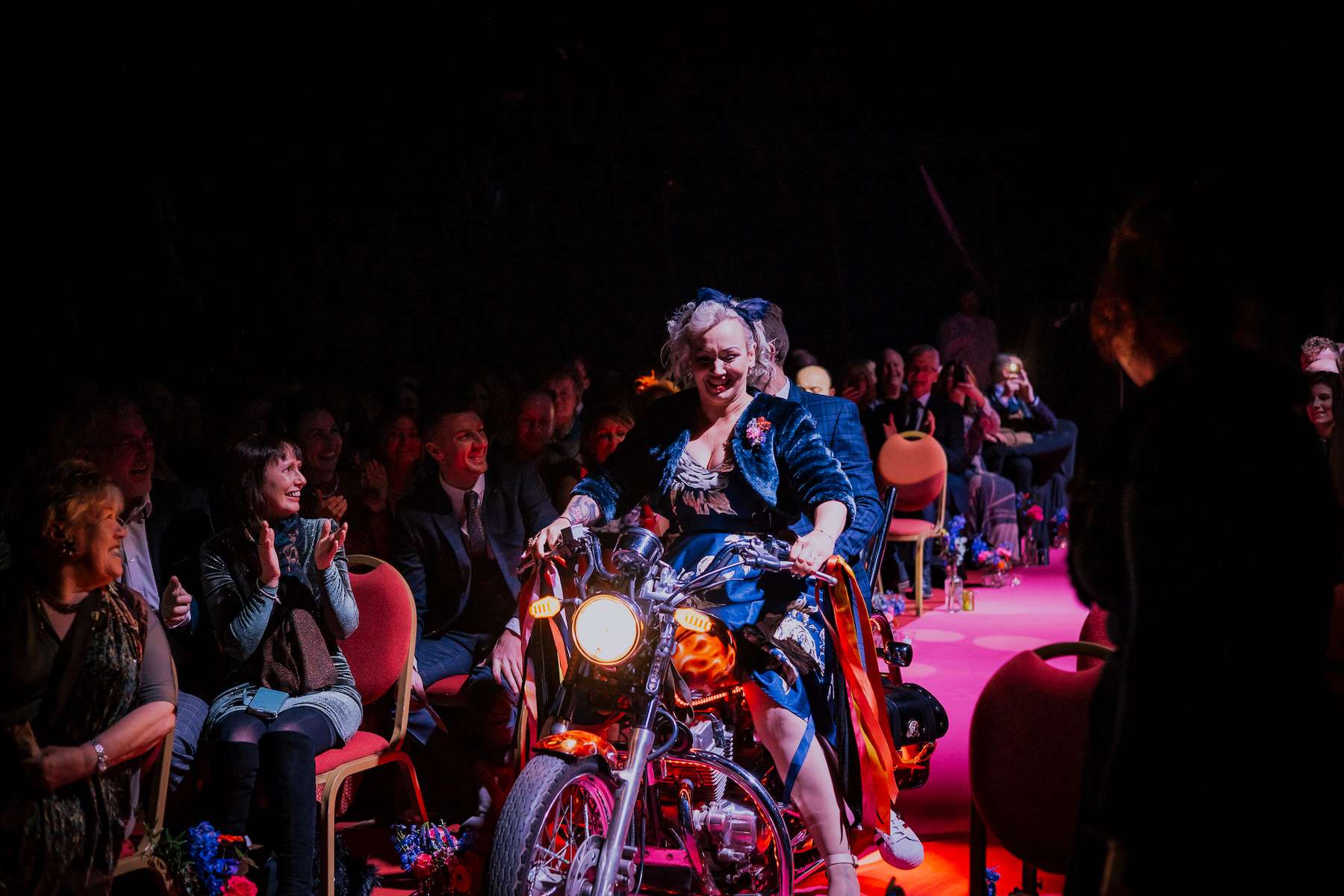 Rosey told us all about their unique ceremony, "The whole ceremony was written by ourselves. The groomsmen danced down the aisle to Billy Idol's White Wedding, followed by Emilion on the back of his sister's motorbike (which she normally foot juggles on). The flower girls and bridesmaids walked to Wonderful World, then my dad and myself followed with La Vie en Rose (a homage to Emilion's french side). My mum performed a hilarious poem 'The story of Emilion and Rosey' then we sobbed our way through our personal wedding vows."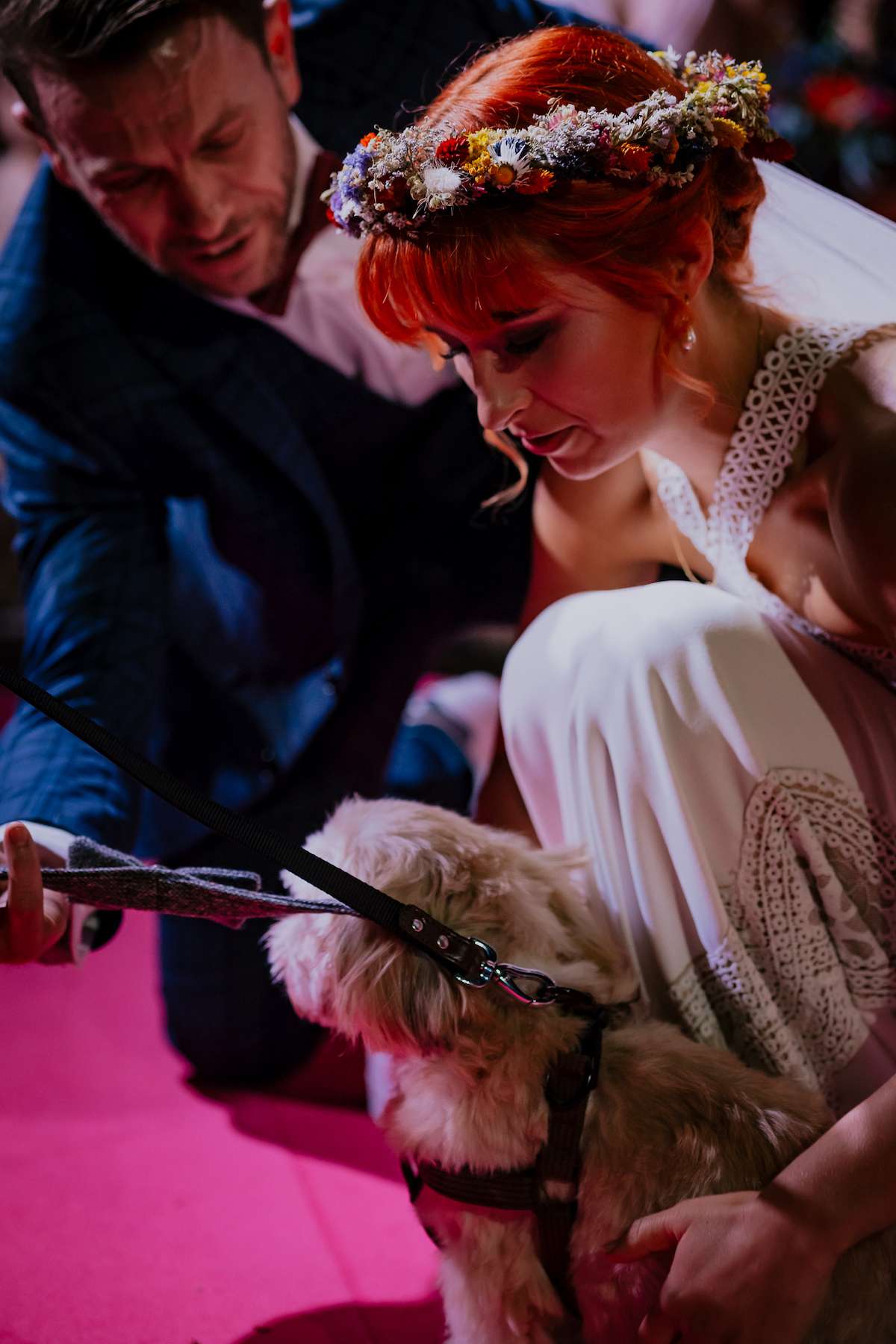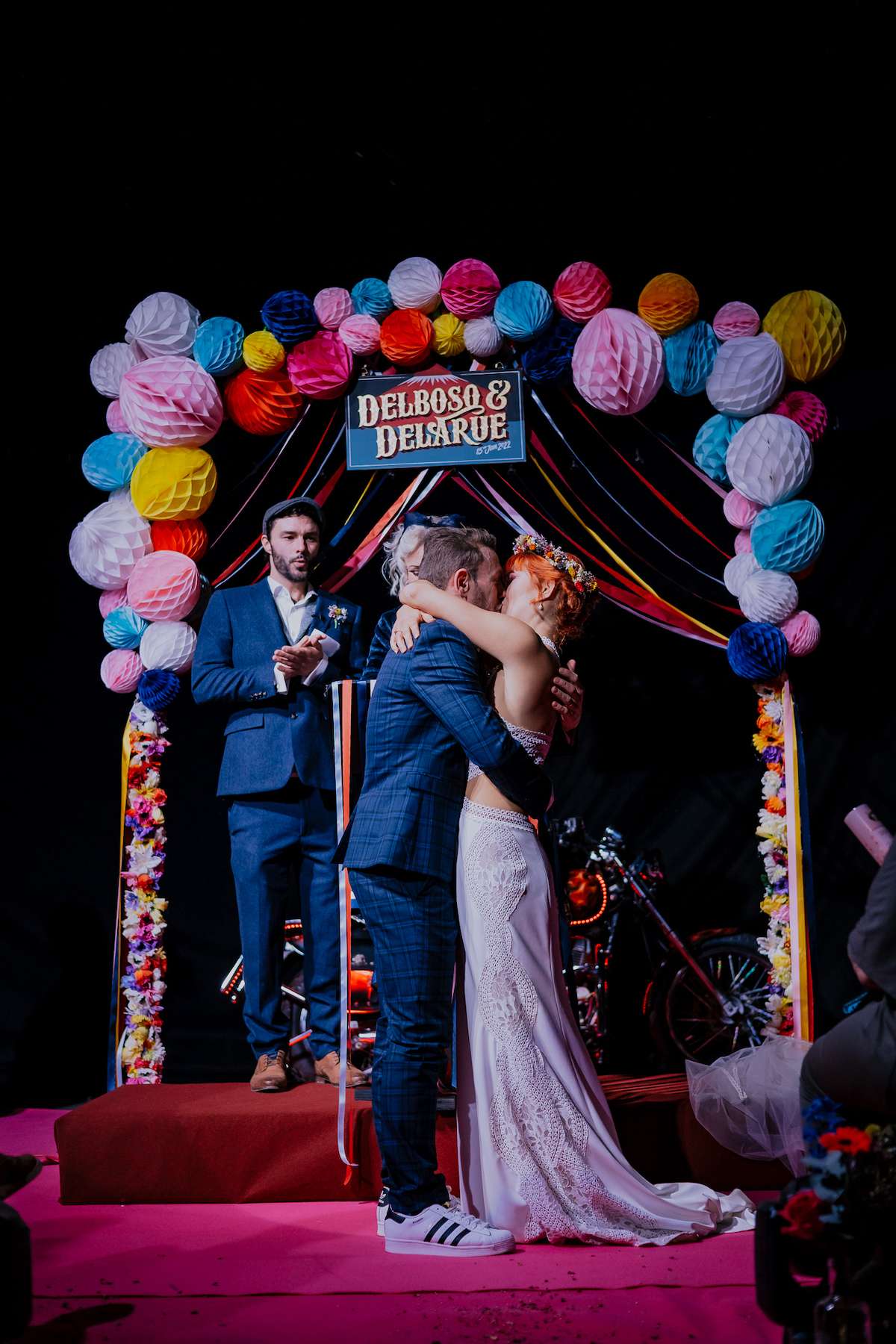 "Emilion whistled my dog, Pepe, and he brought the rings wearing a cushion made of my mum's wedding dress and bowtie out of my dad's wedding suit. After a beautiful song by my friend we released the 'Dove of Love', our fabulous camp friend who pranced down the aisle in his extra feathered costume, handing out roses! The whole thing felt so personal and an absolute celebration of our love, the joining of people in and out of the circus community."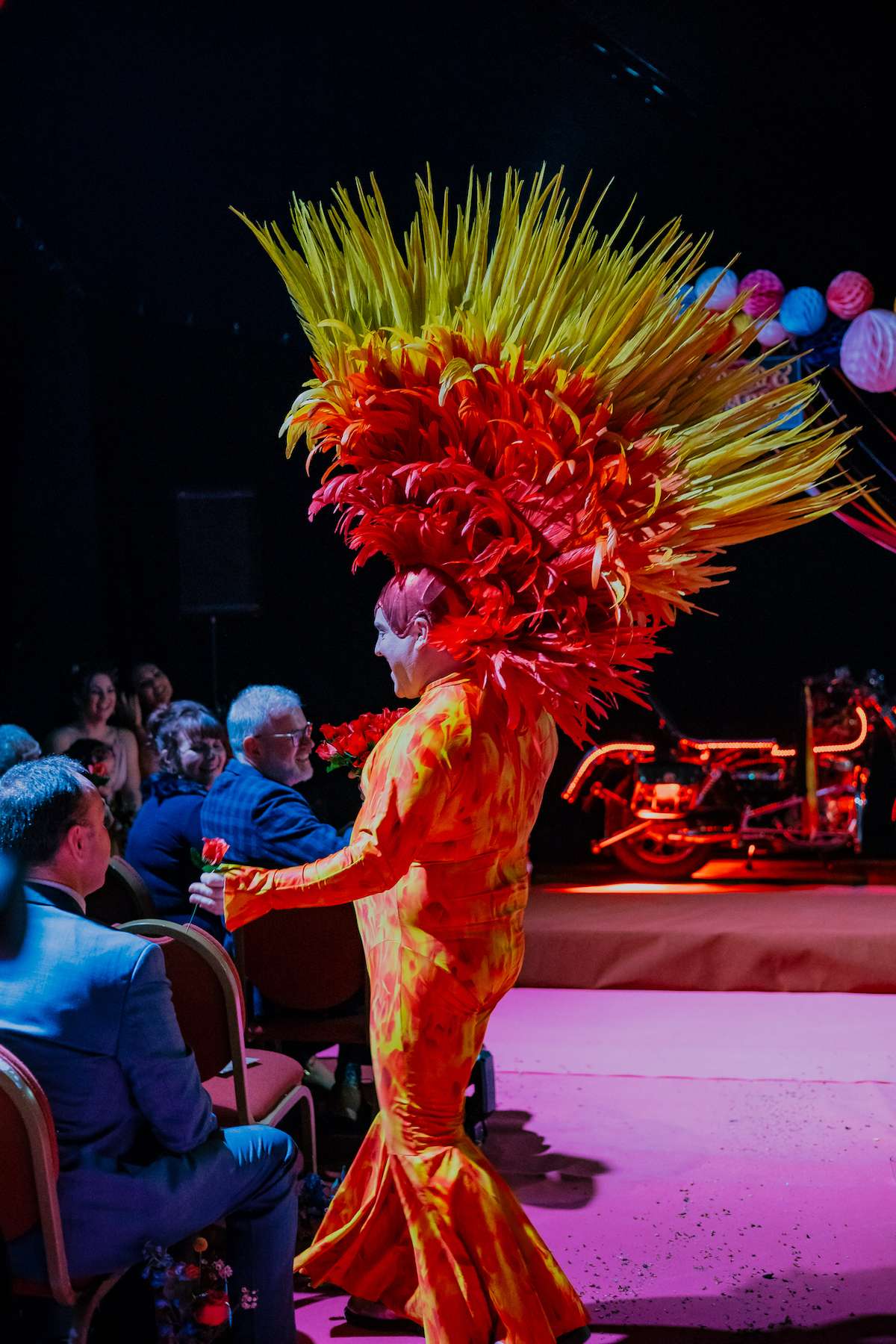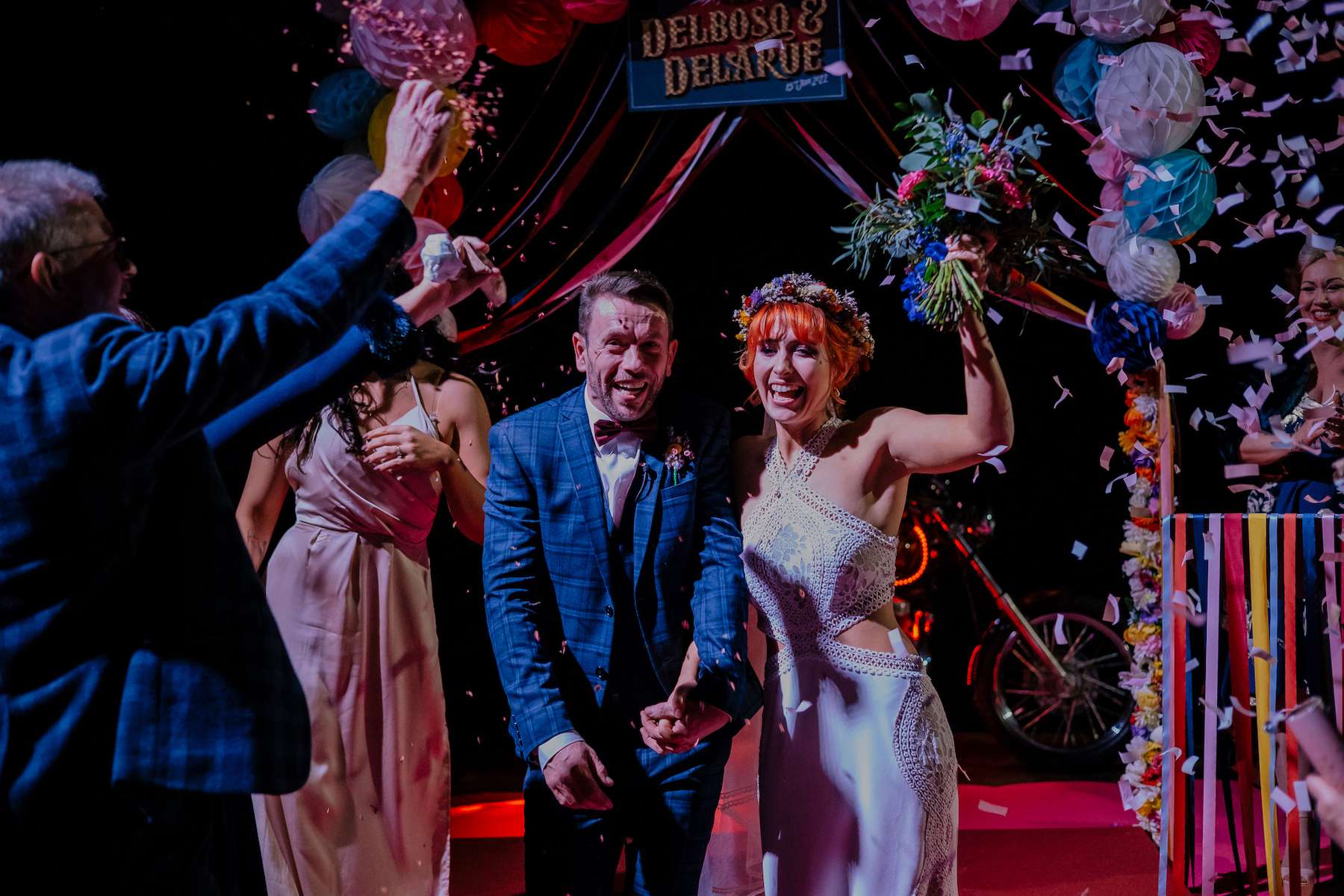 Travelling on tour in the run up to the wedding made planning a little tricky, however the circus stars relied on their friends and colleagues to create their fabulous day. All the decor and dressing of the tent was one big DIY project and a team effort with so many people helping them.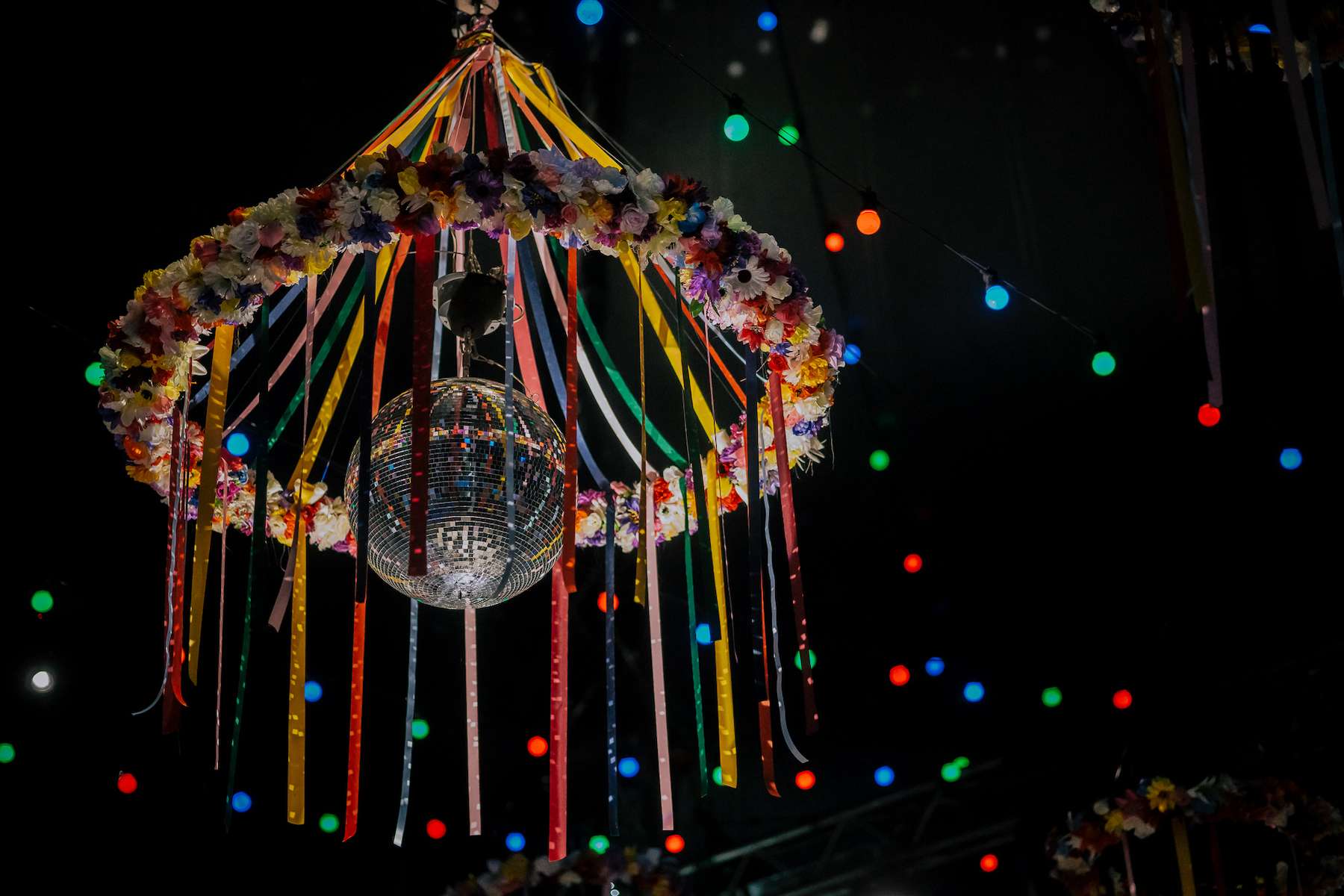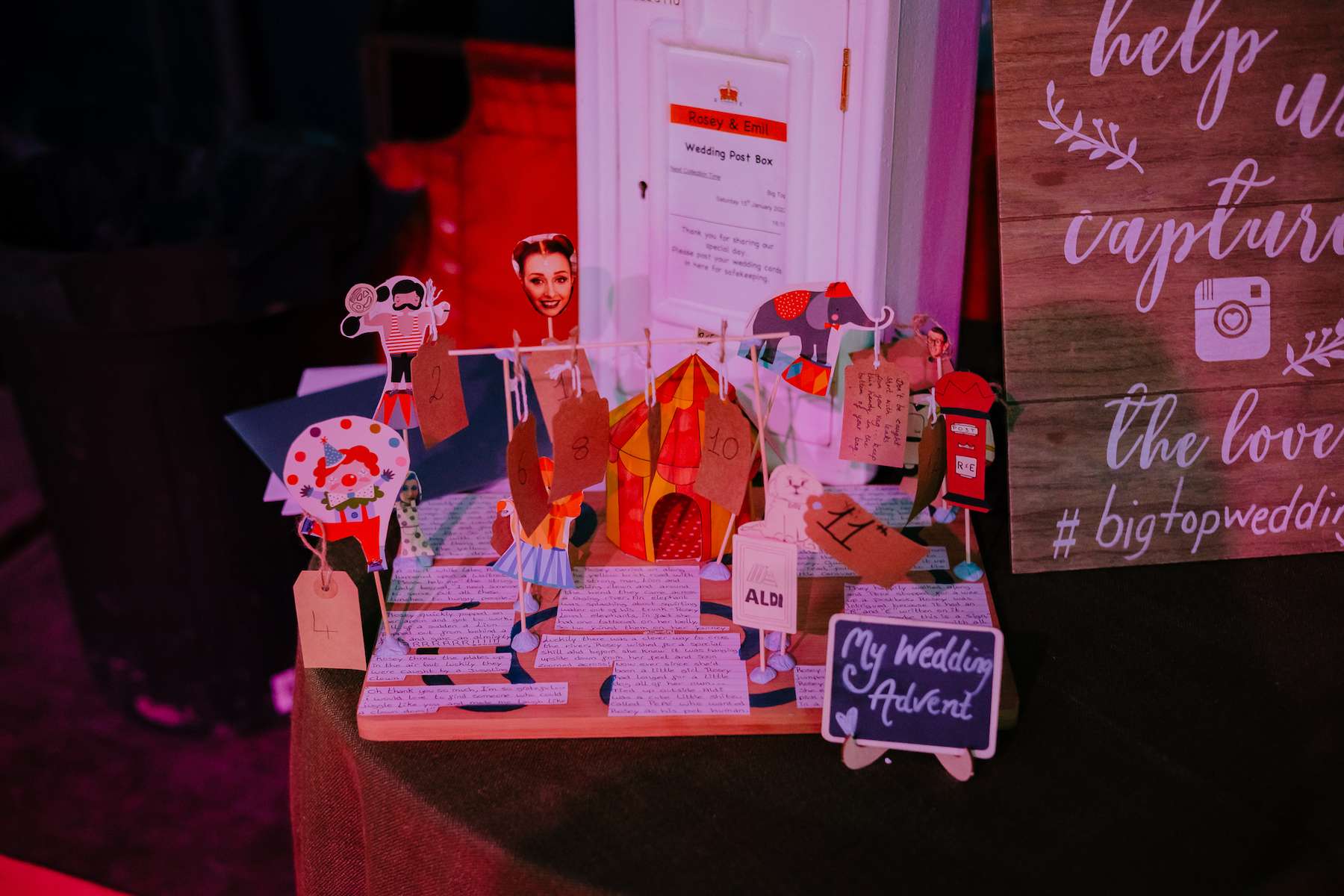 Friends and family actually played a major part in Rosey and Emil's day, with Rosey's mum helping write the ceremony, colleagues and friends performing, and her girls helping plan. She told us, "The best thing about planning our wedding was getting to spend so much time with my mum and girls! I love being creative and I loved that no one was able to tell me the colours were too much because it was our day!" The big top was transformed from their normal work environment, to make it feel personal for them.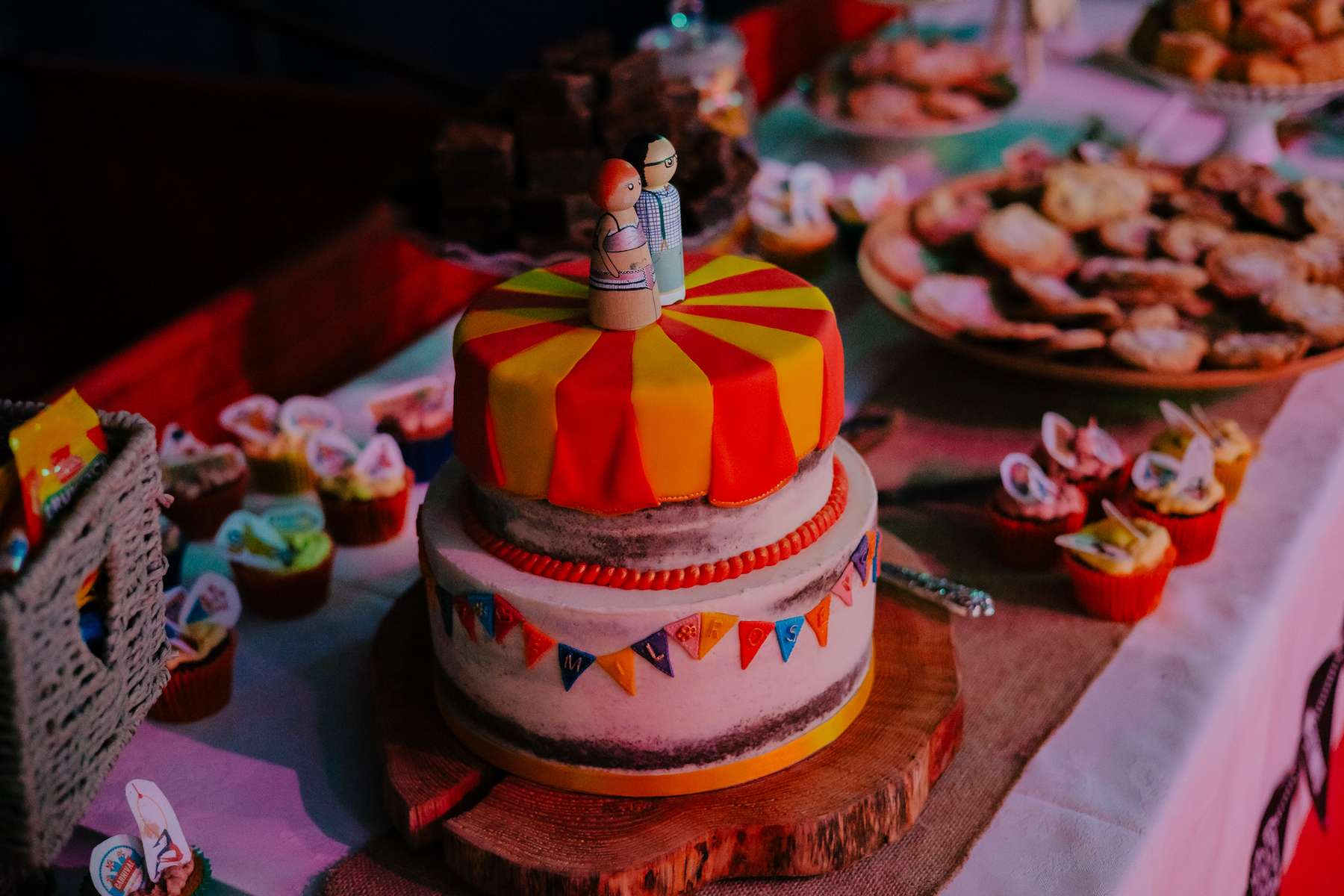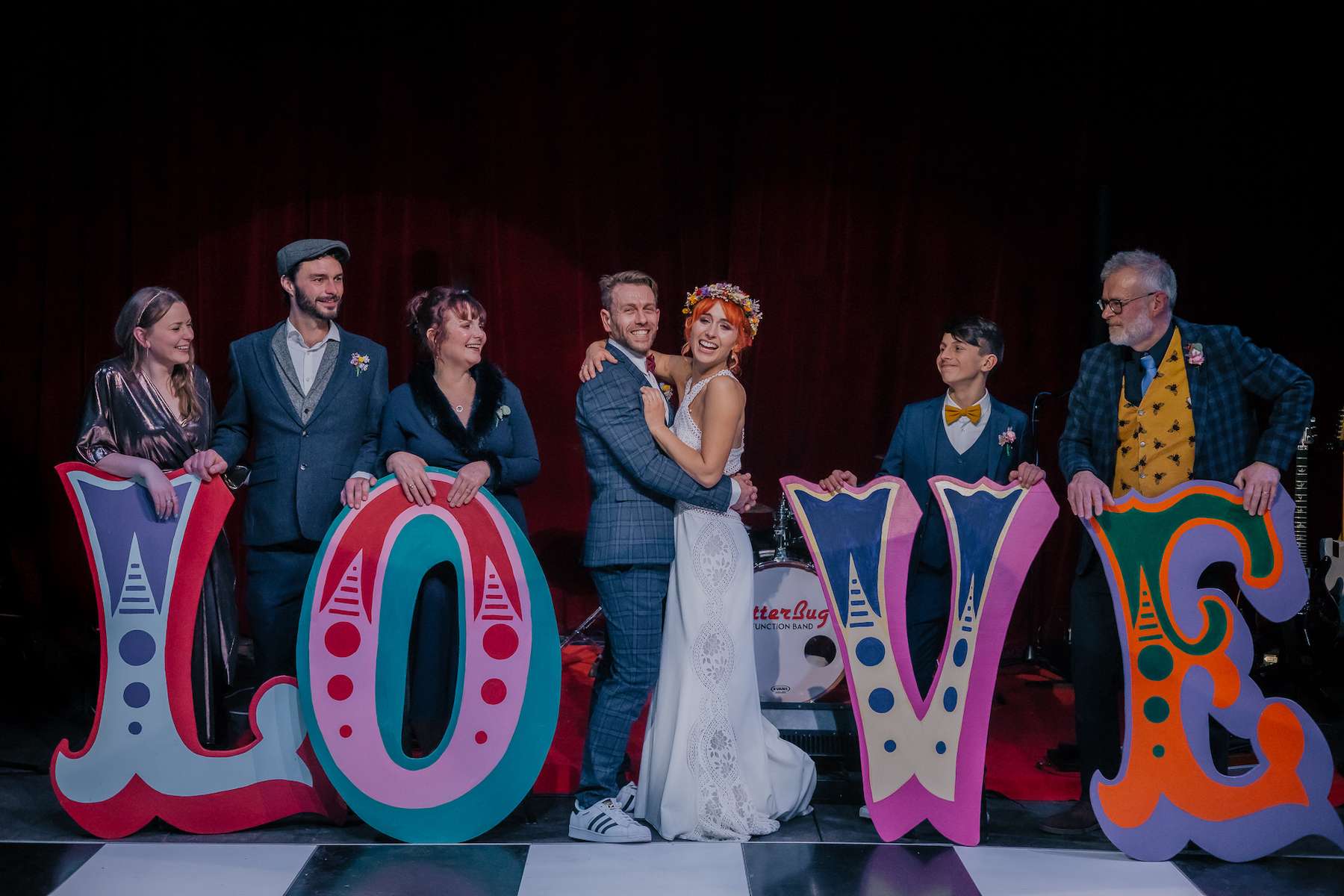 With a few little mishaps, the show still went on, and the couple celebrated their love in a way unique to them. Rosey advised other planning couples, "Try to make things personal and bring it back to love. The thing that made us most happy on the day was the amount of love that we felt!"