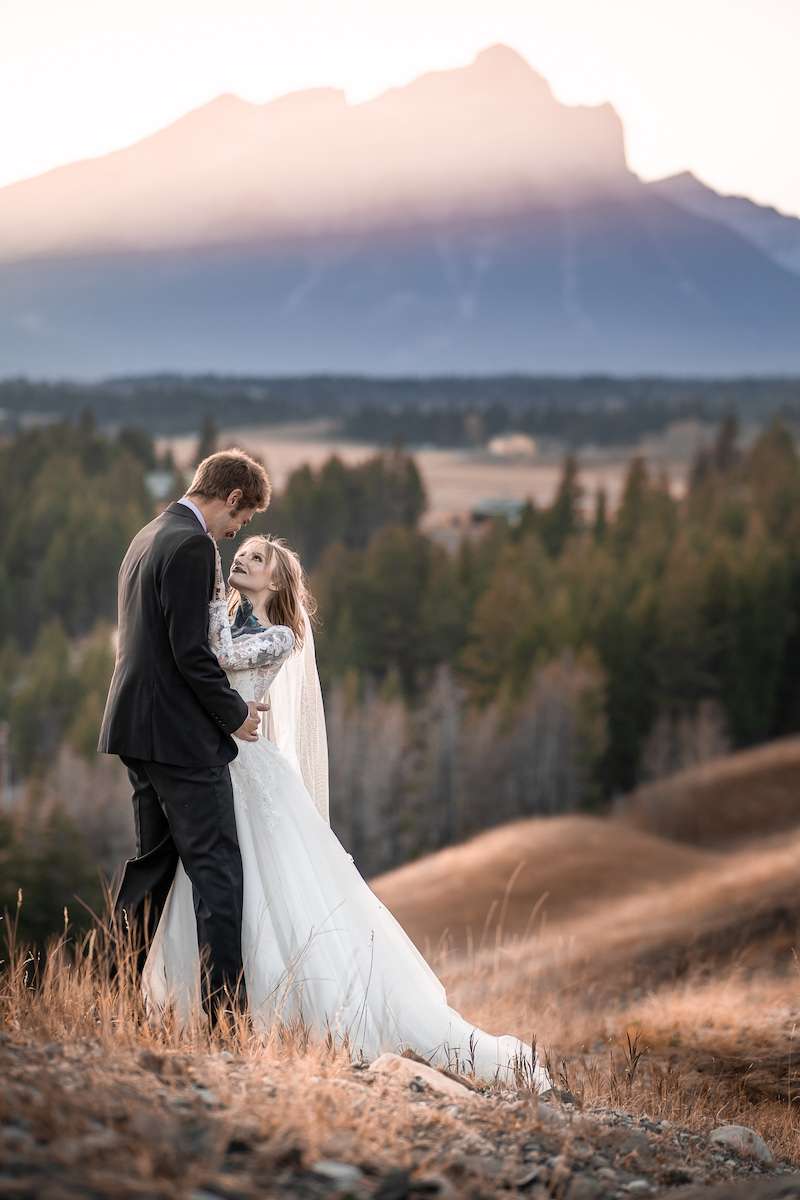 It's important to have everyone you love close to you on your wedding day. For Alexandrea and Mark, this included Hammy the pig and two kittens, who, along with Alexandrea's daughter, played a very important part in the day.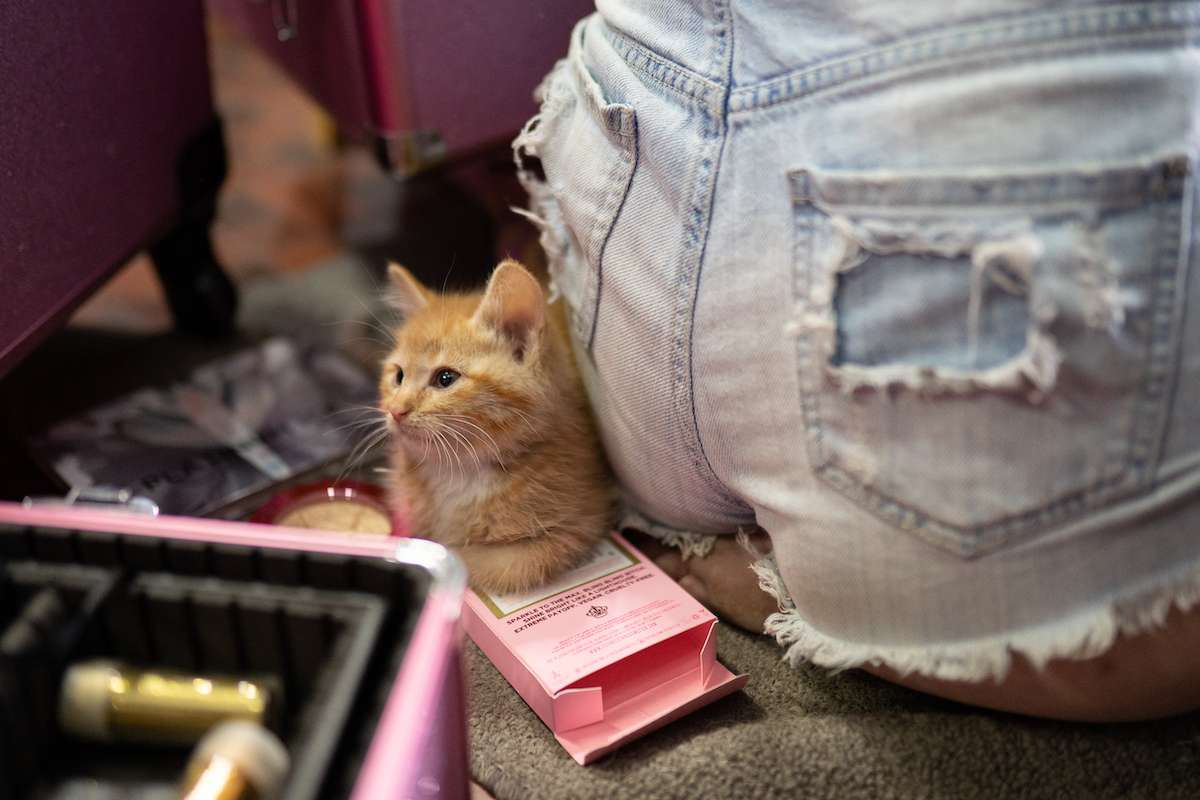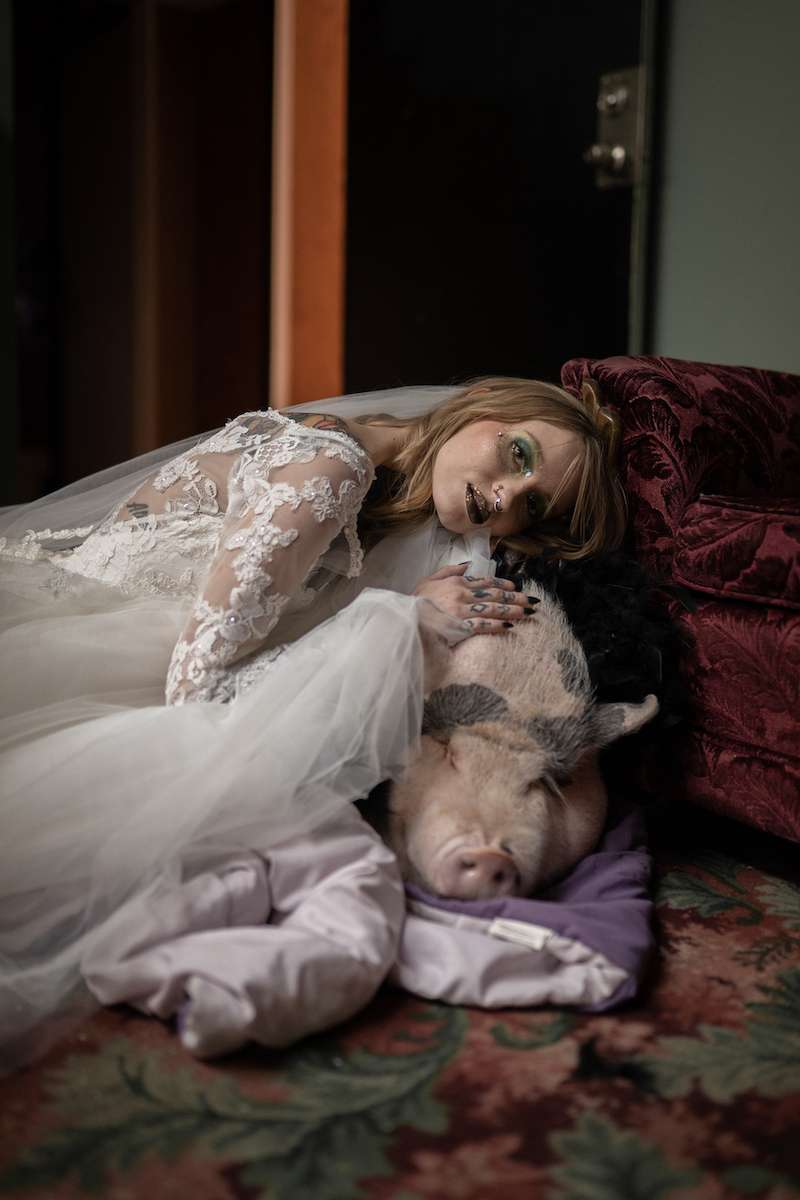 Keeping things small and holding tight to their $5,000 budget was really important to Alexandrea and Mark. They planned their wedding in less than two months, with a wedding dress purchased from an online marketplace and a lot of DIY elements. Alexandrea designed her own faux flower bouquet and styled the day as well as doing her own hair and make-up. She told us, "The bouquet was actually one of our biggest expenses. Fake flowers are so highly priced, for what would fit the theme, we created our own."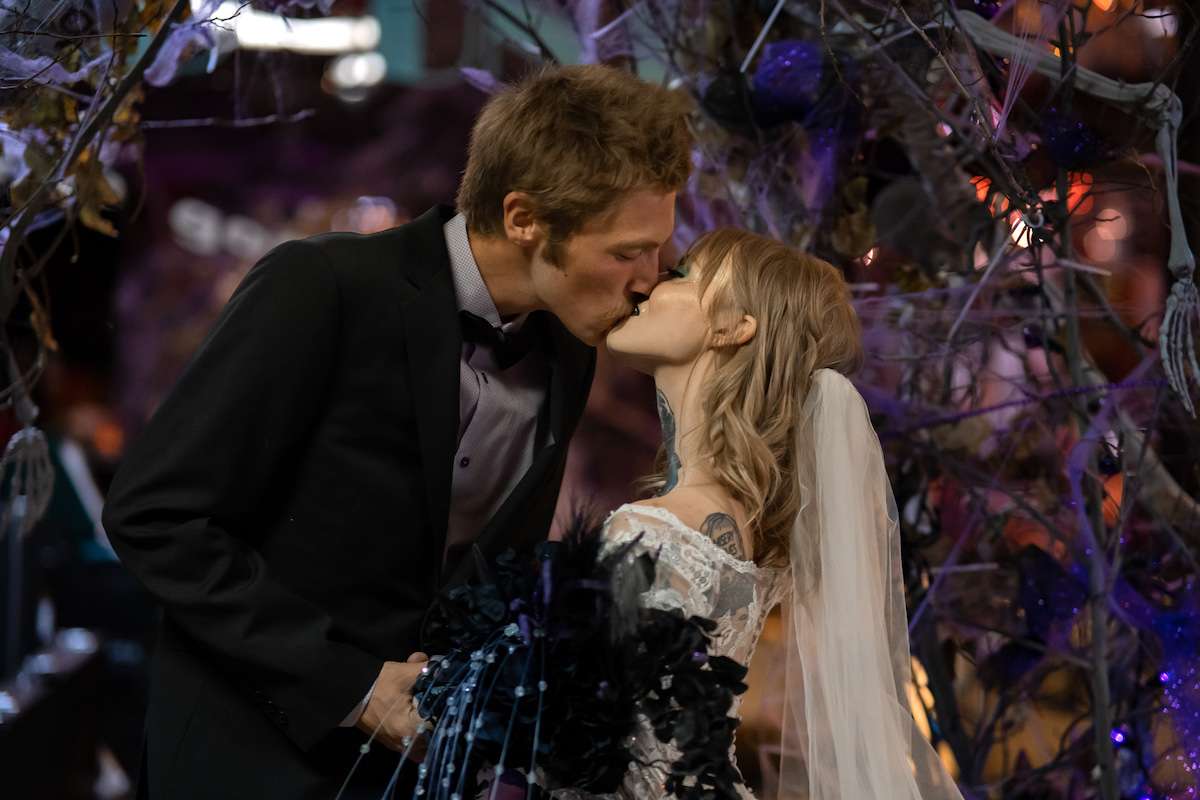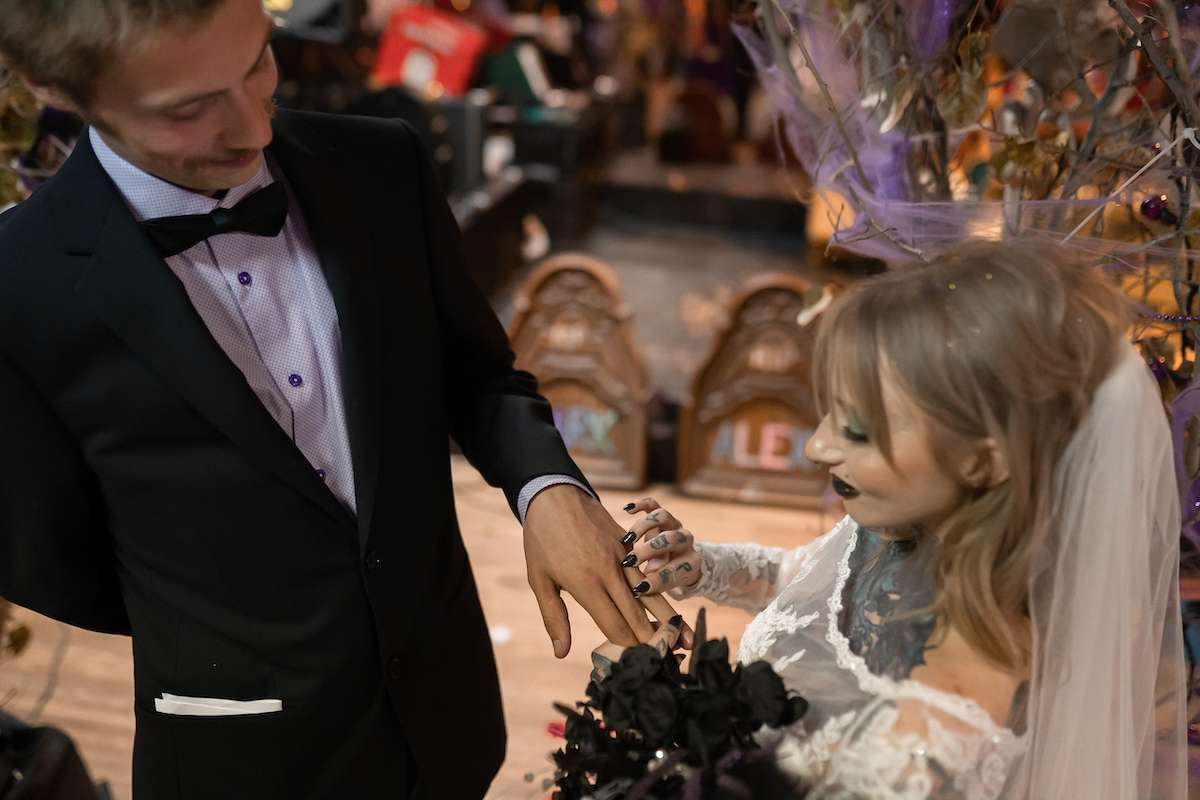 The day was a family affair, with Alexandrea's mother helping with the planning, her sister officiating, family members providing the musical entertainment and the couple's parents making a home-cooked meal. Alexandrea's aunt owns The Coleman Grand Union Bar in Alberta, Canada, which they chose as their venue. A beautiful historic property, it made the ideal backdrop for the spooky Halloween theme.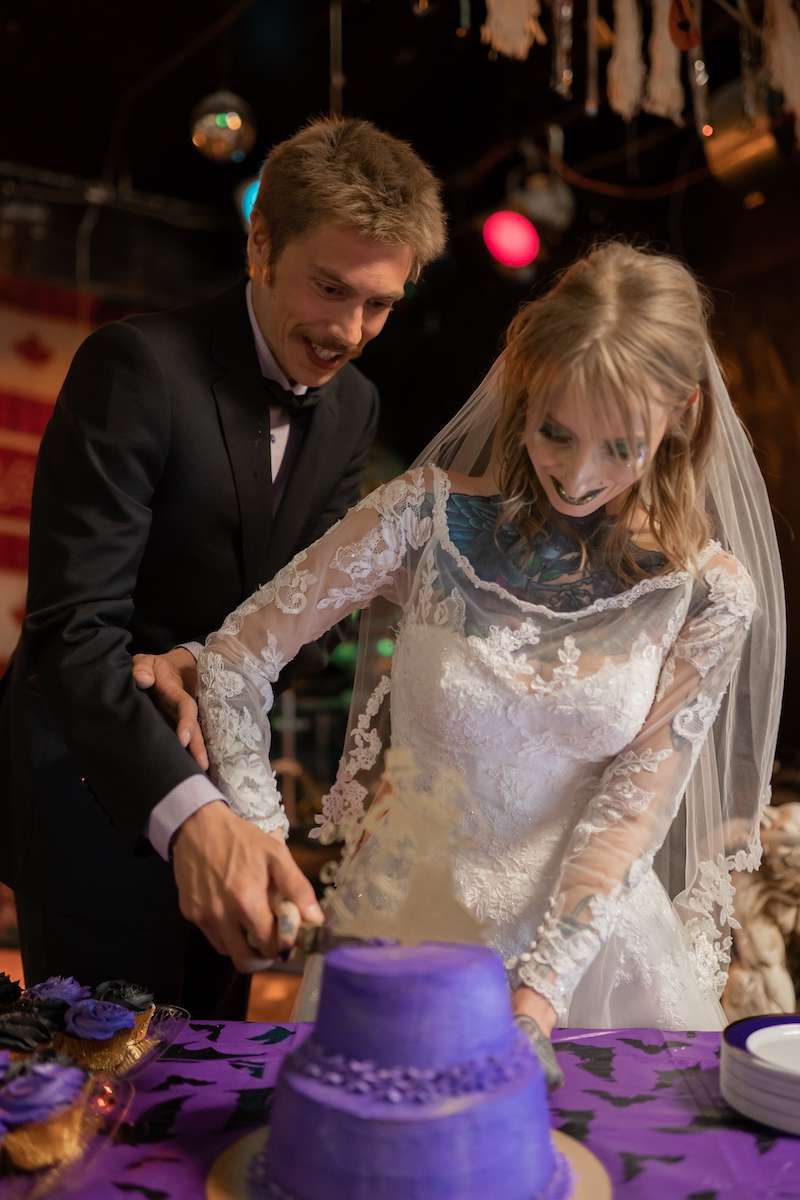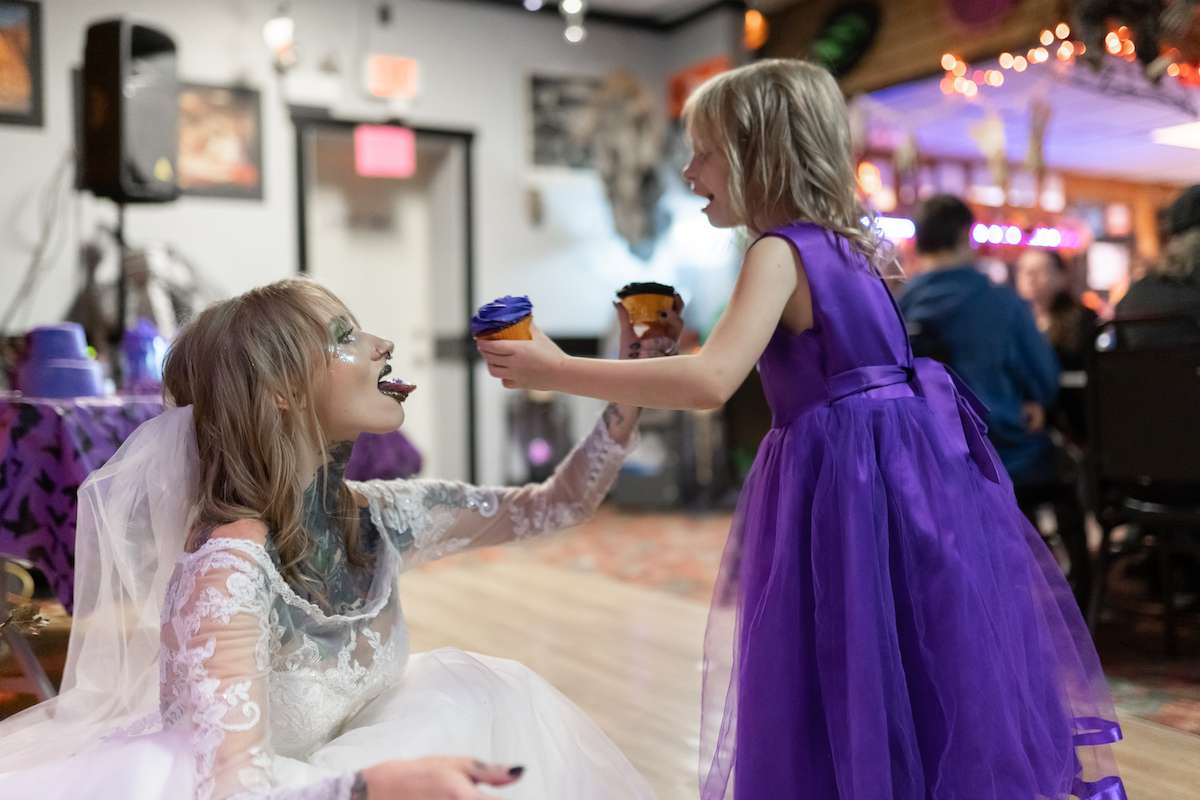 The day wasn't without drama, as the couple decided to have tattoos on the morning of their wedding, leaving them a little late for their ceremony! They also ran into trouble when Hammy the pig refused to get in the car, running loose for a moment next to the road. They eventually managed to get her on board, however she then decided she wouldn't walk Alexandrea down the aisle as planned, opting for a nap in the lobby instead. Alexandrea told us, "A lot of things didn't turn out like they were planned, but after the pig on the highway situation, I didn't mind!"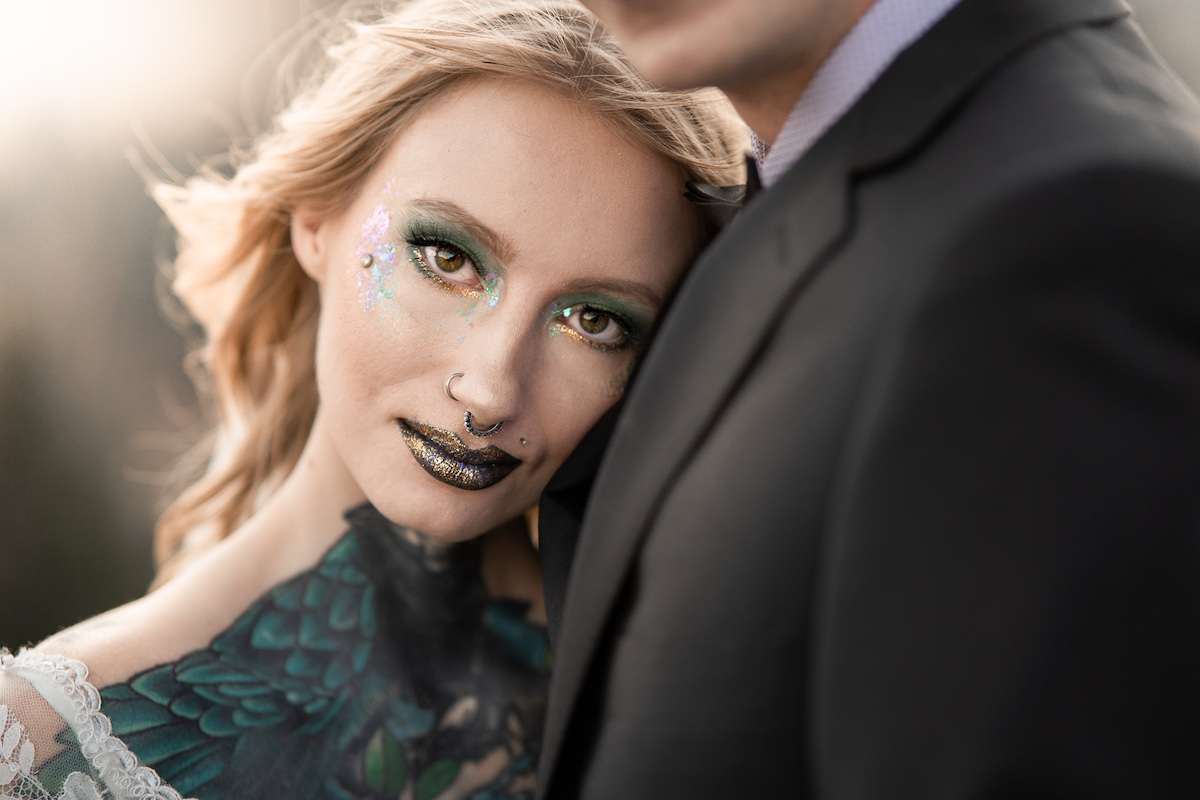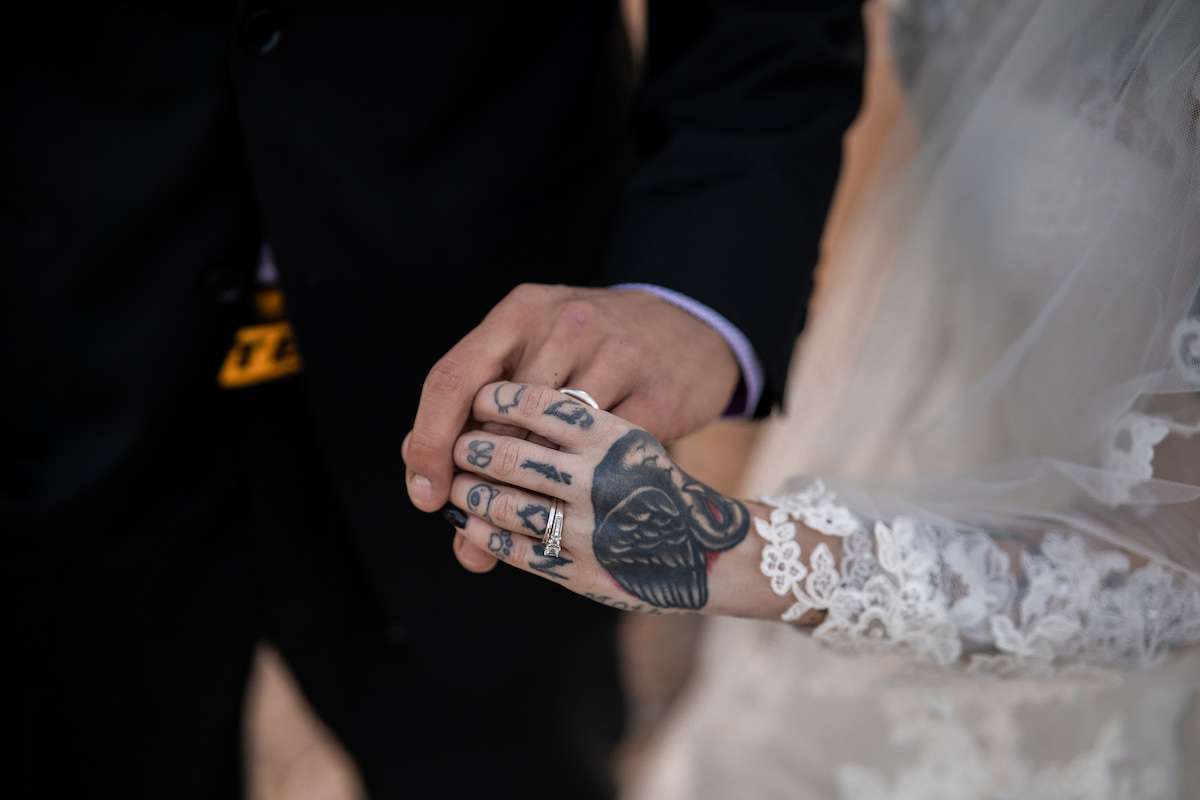 Alexandrea's daughter played a big part in their day, choosing the purple colour palette, venue and helping with décor. Alexandrea explained, "My daughter is my world, and was as involved as I was!" She was part of the ceremony as well, with her own vows and dance. Having a smaller wedding meant that the couple could focus on the important elements. Alexandrea's advice would be to, "Invite as few friends as possible, then there are less people for you to entertain and you can focus on yourselves more during your wedding."