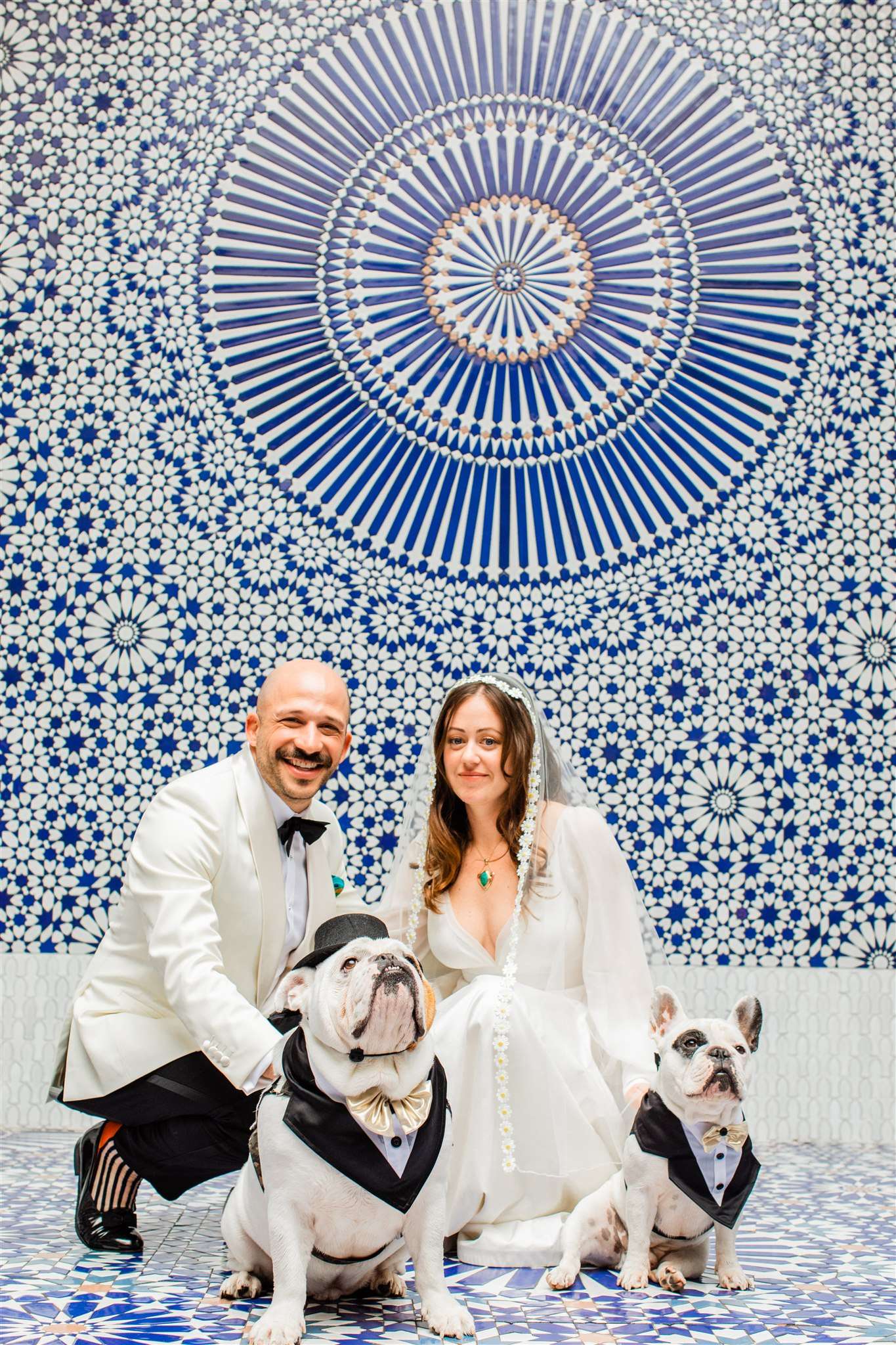 Haley and Sam's ceremony was led by world renowned painter and spiritual leader, Romio Shrestha, A modern master of Indo-Nepali-Tibetan Buddhist traditions, having a ceremony that included their beliefs was incredible important to them both.
The day was held at the stunning Hummingbird Temple in the Hollywood Hills and provided the perfect backdrop for their beautiful day. They bought almost all the decor on a trip to Morocco, including leather tassels, table runners and handpicked ceramic vases, hiring wedding planners Burlap and Rose to put it all together for them on the day.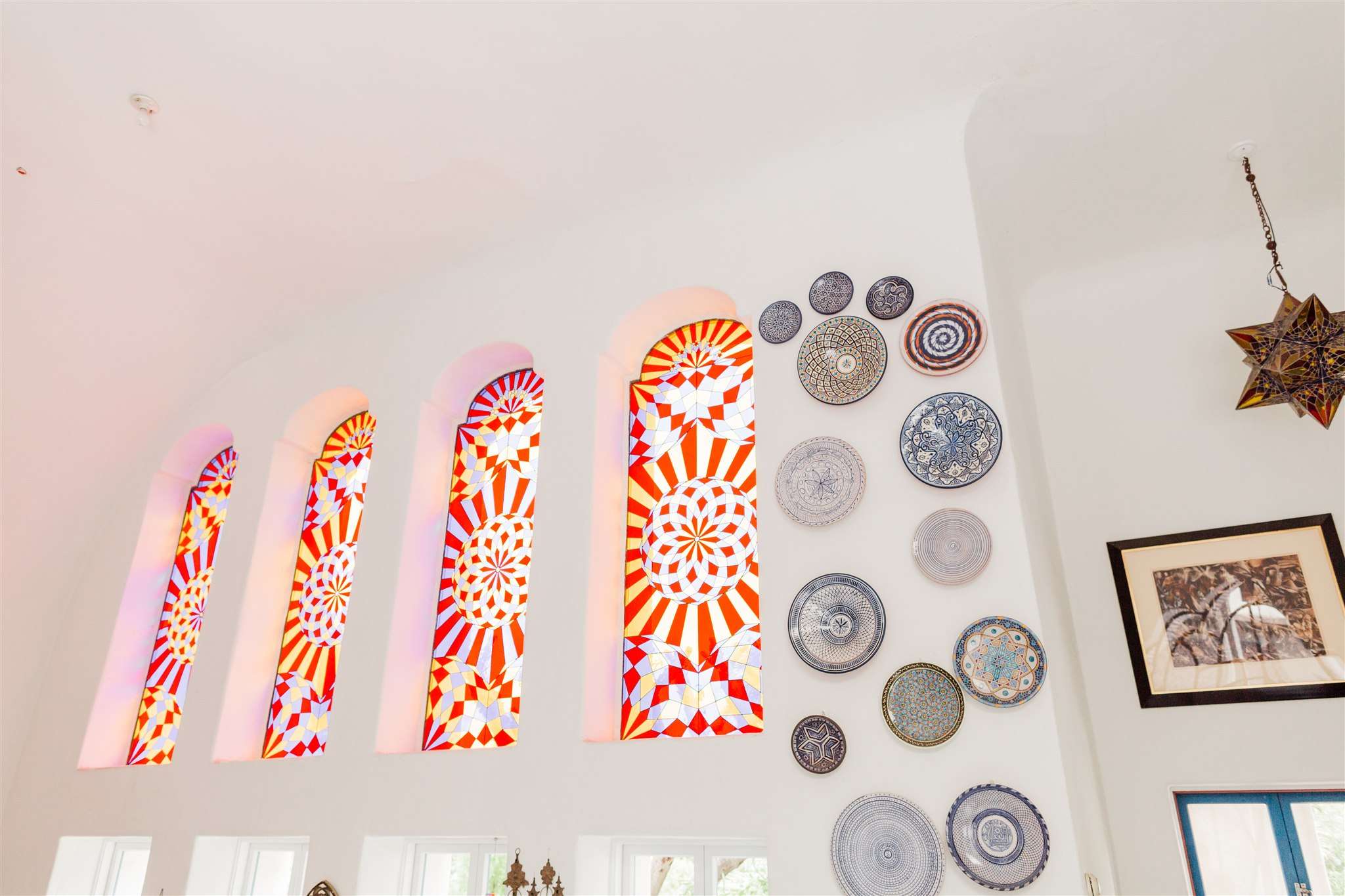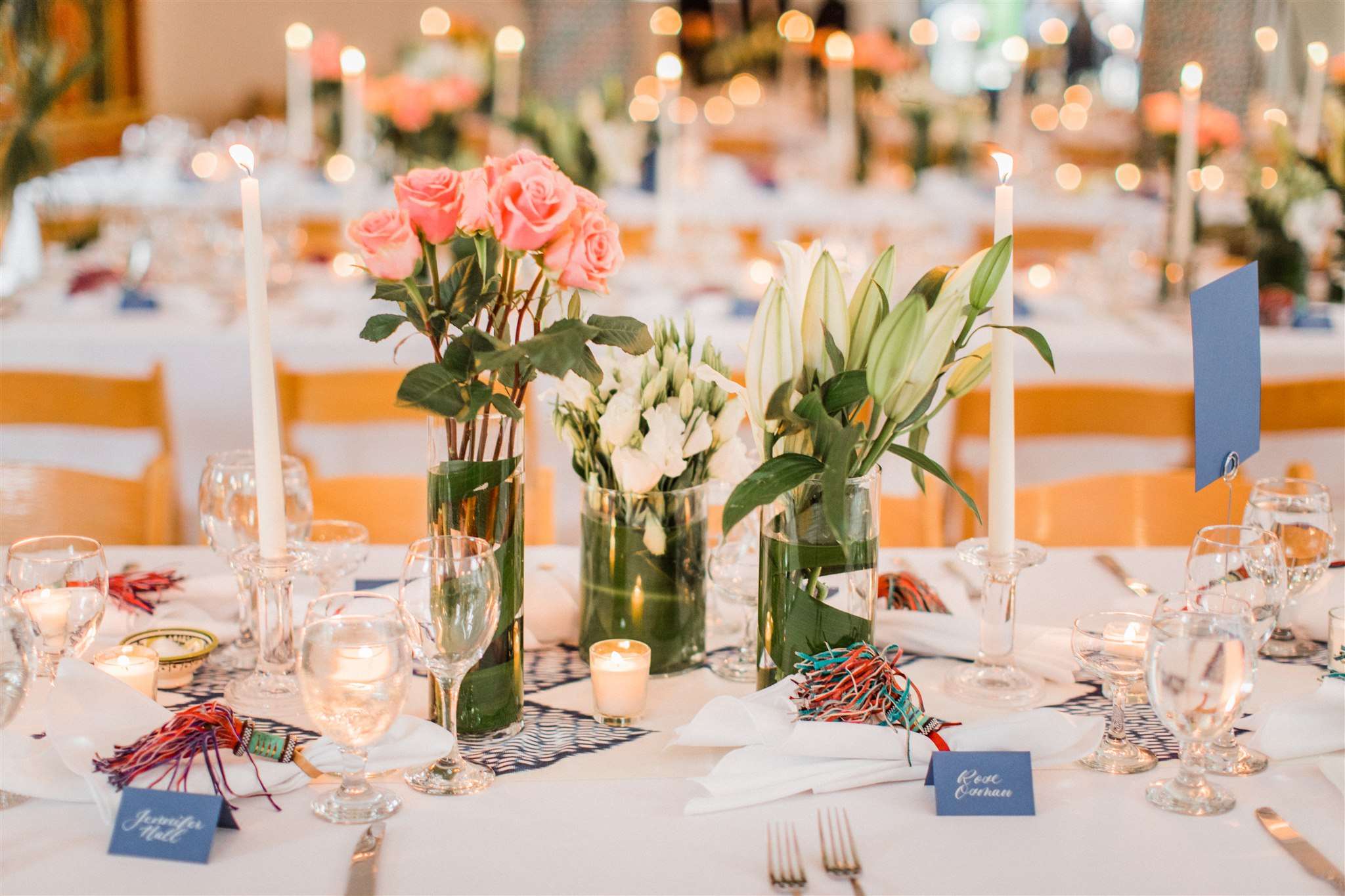 "We met online on a dating app and had our first date at a restaurant in Laurel Canyon, Los Angeles", Hayley said. "We lived in Laurel Canyon together for the first year of our relationship and when we found our unique venue in Laurel Canyon as well – we knew it would be just right!"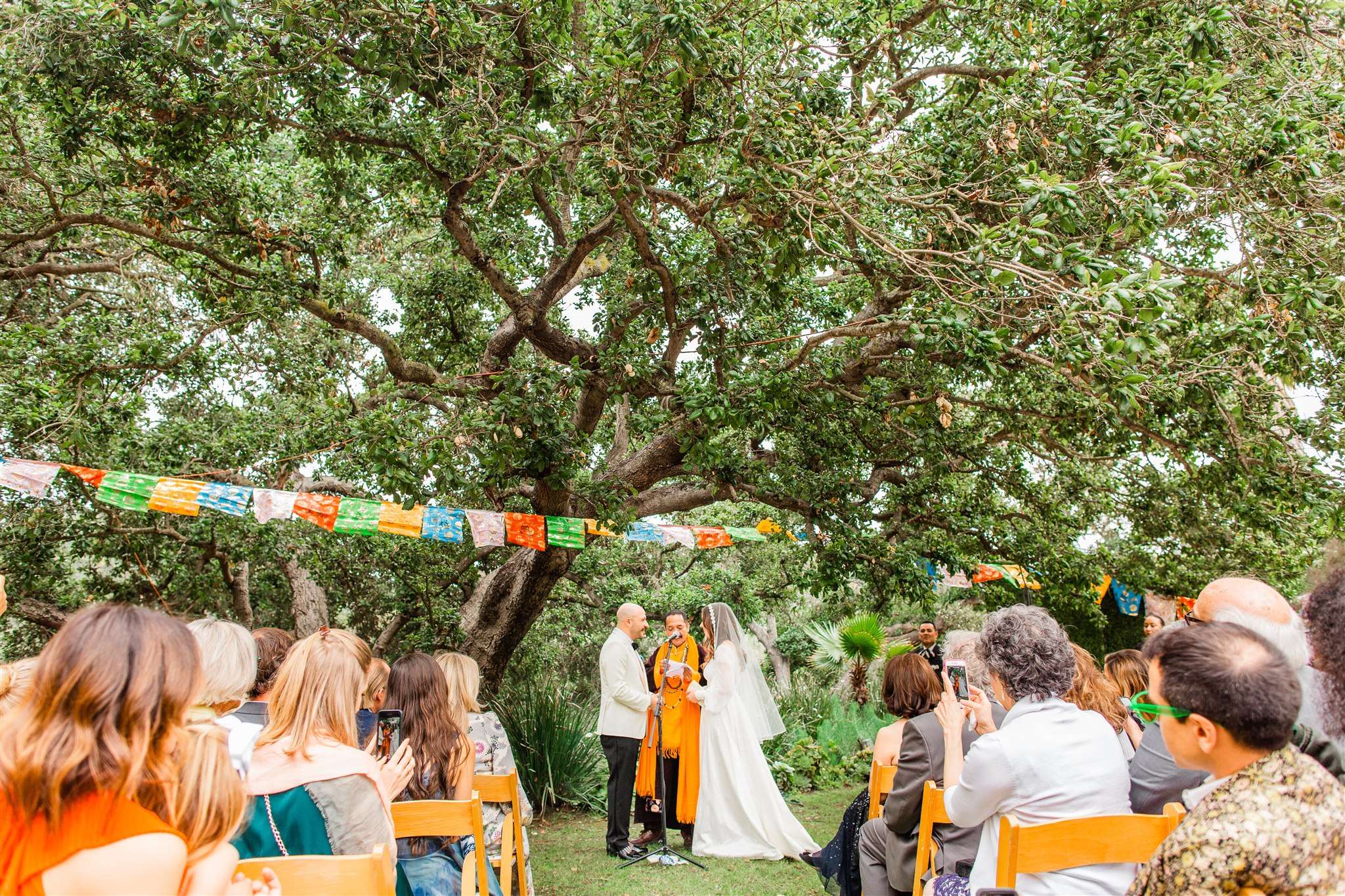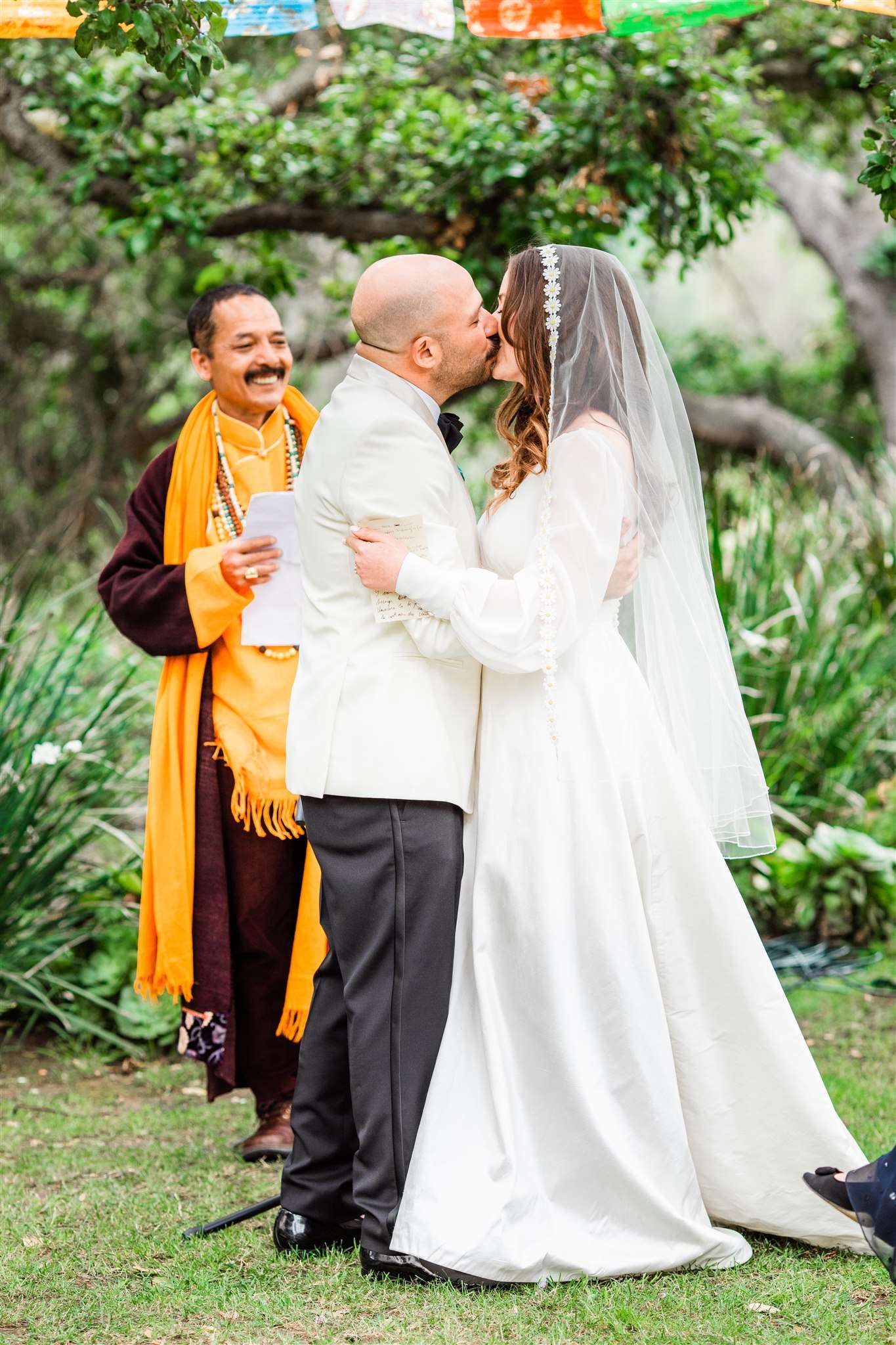 "Our wedding theme was simple, laid back and fun – Morocco meets the Hollywood Hills. Our wedding was unique in that it was one of the first weddings to be held at our amazing venue. From the outdoor ceremony, tons of live music and help from our friends and family we all came together to really contribute and add to the love and community of the event."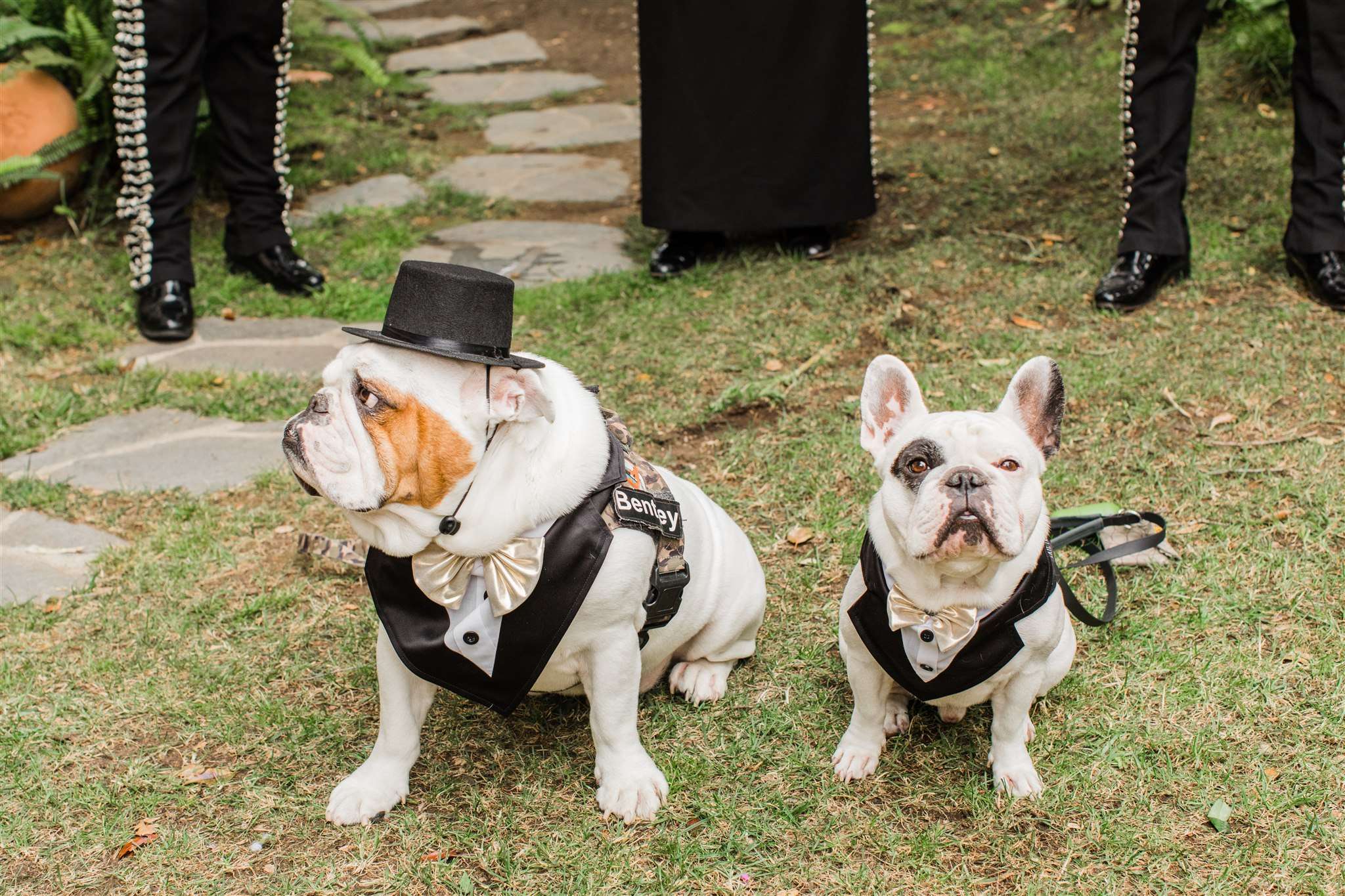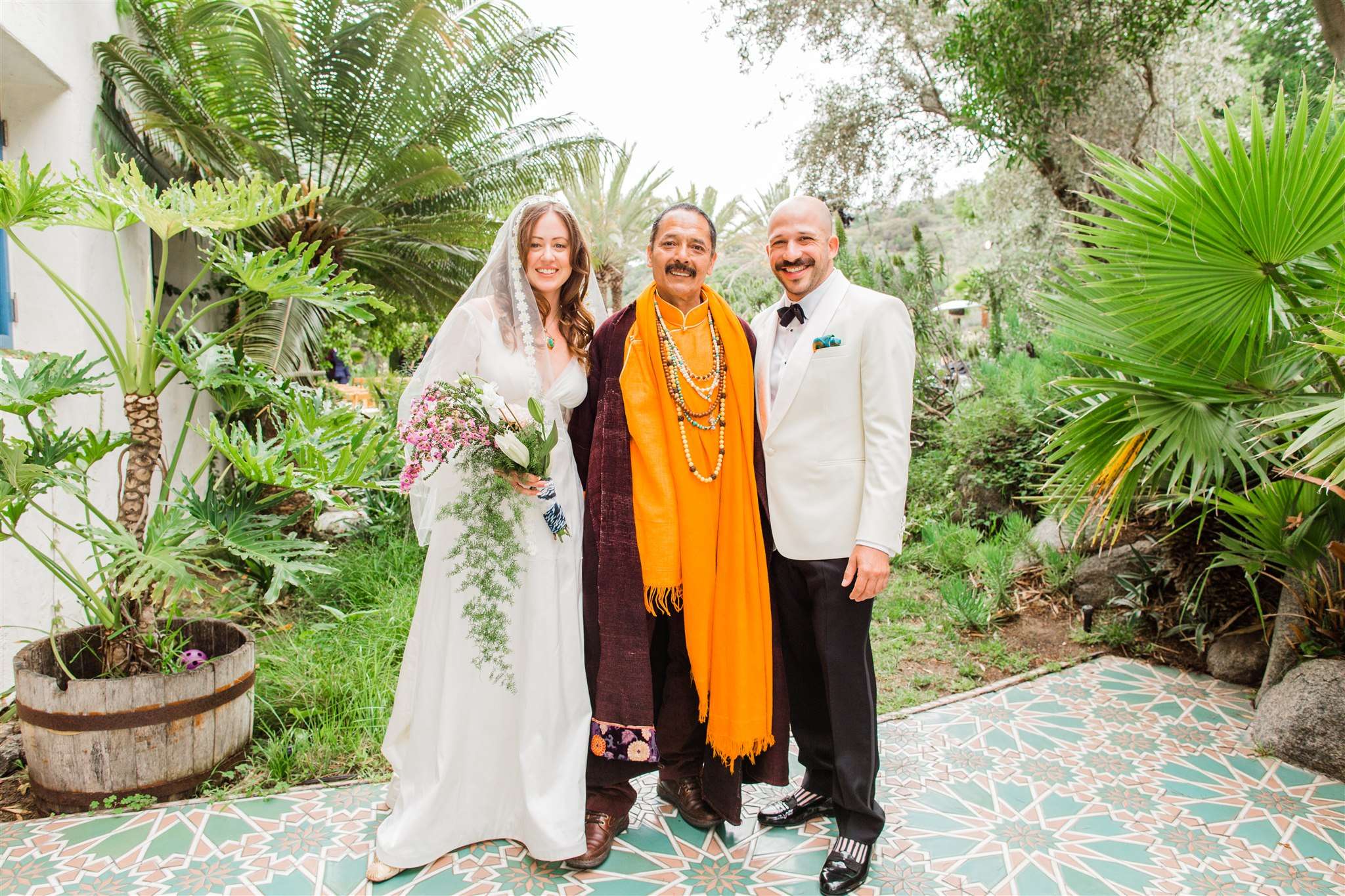 Sam even had some friends who curated the cocktails which matched the colour scheme too. One being a bright blue mezcal cocktail with blue spirulina. The bride's mother and her interior decorator friends all chipped in to help with the design, flowers and decor too.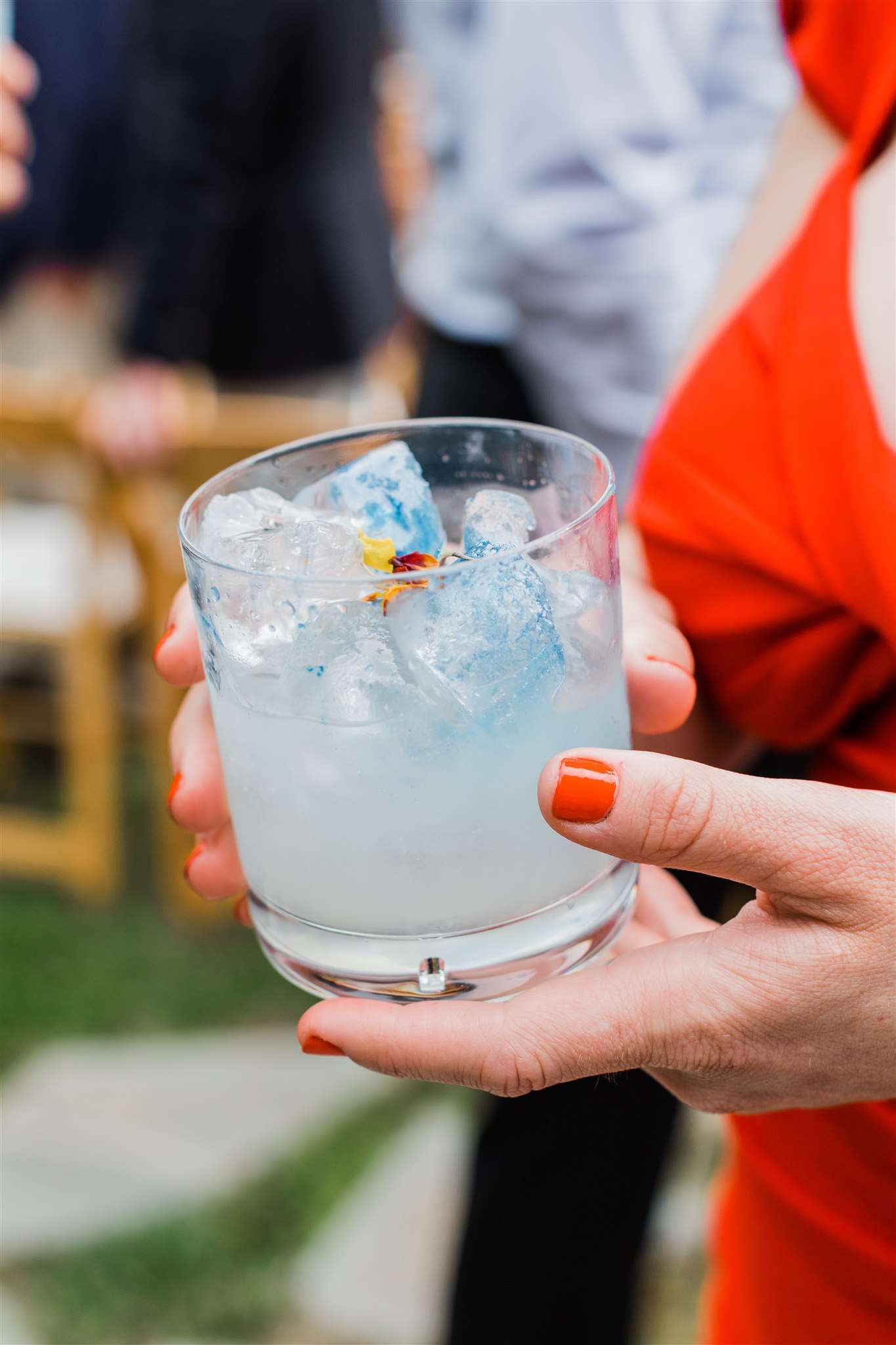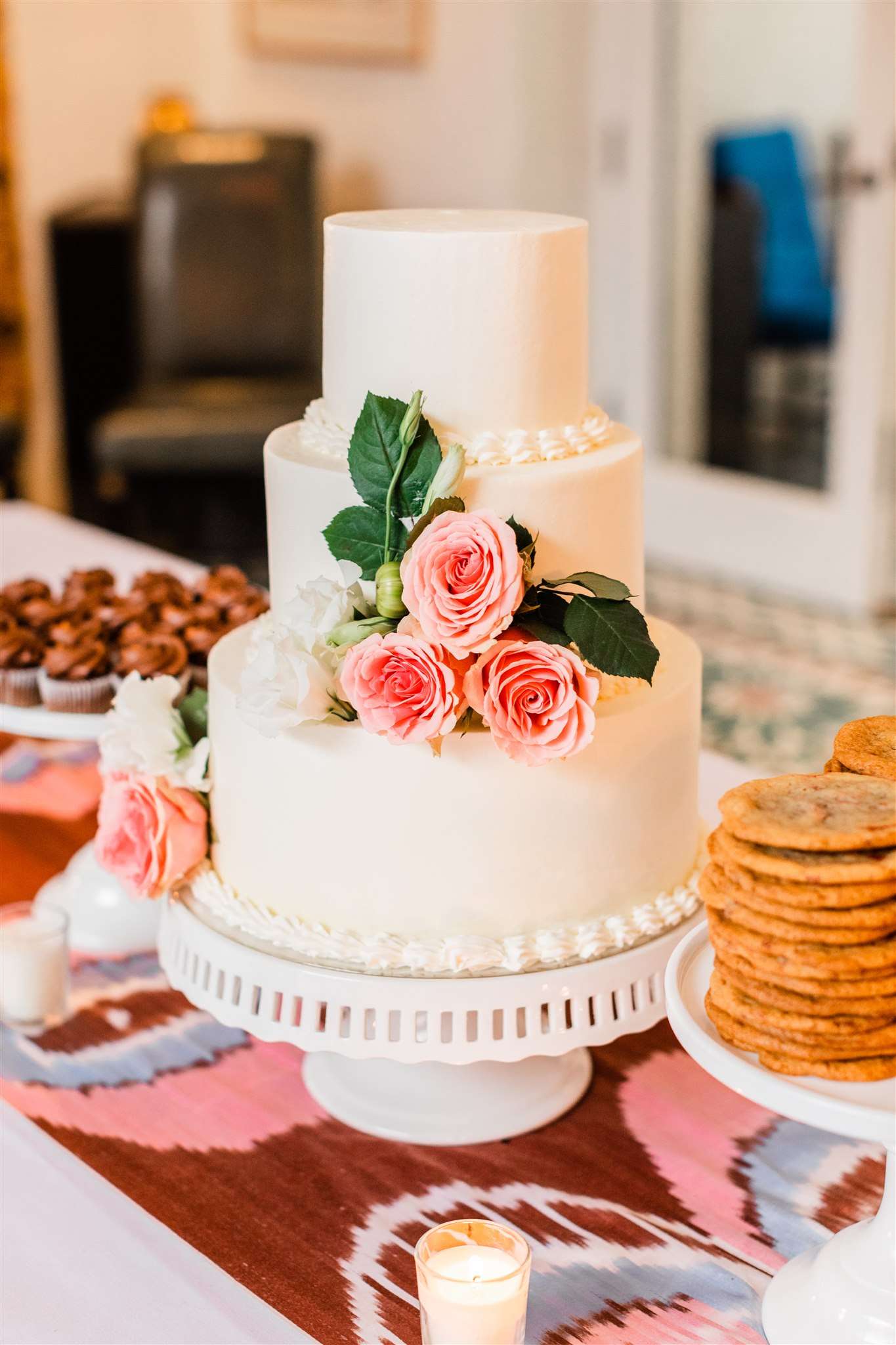 The ceremony was one of the most important parts of the day for them both. Their long time mentor, Romio Shrestha gave a beautiful introduction of the definition of unconditional love. "With his background in Buddhism and masterful spiritual paintings, his words inspired the audience and set the stage for a wonderful, positive tone", the bride explained. "Romio is originally from Katmandu and hung prayer flags in the trees behind the ceremony location minutes before guests arrived. This was an unexpected addition to the scenery that we were so grateful for."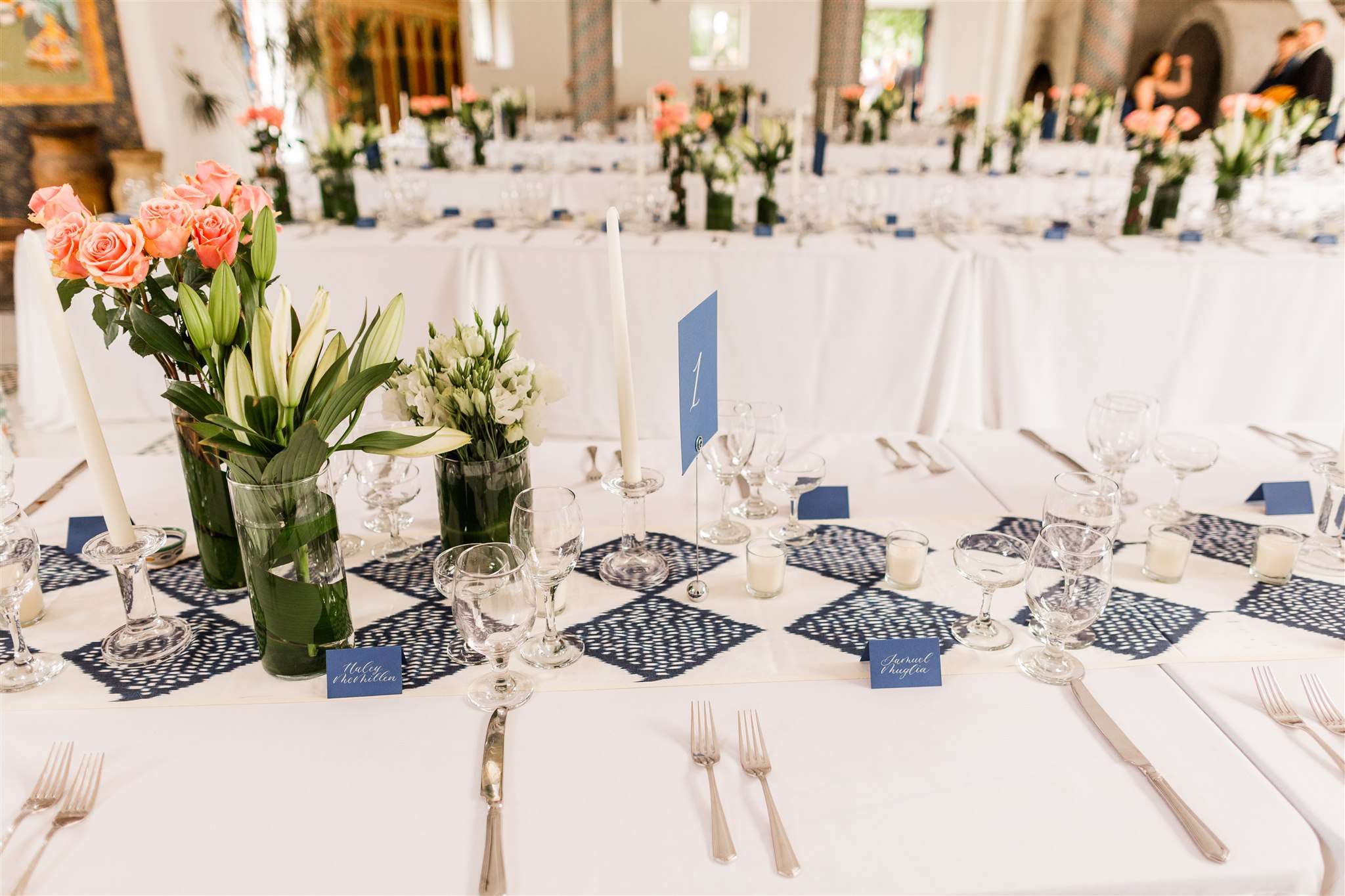 Haley's beautiful dress was from Shareen Bridal, she wore it with Tory Burch shoes, family heirloom jewellery and a homemade veil. She designed it based on veils from the 60s and 70s and trimmed with delicate daisies.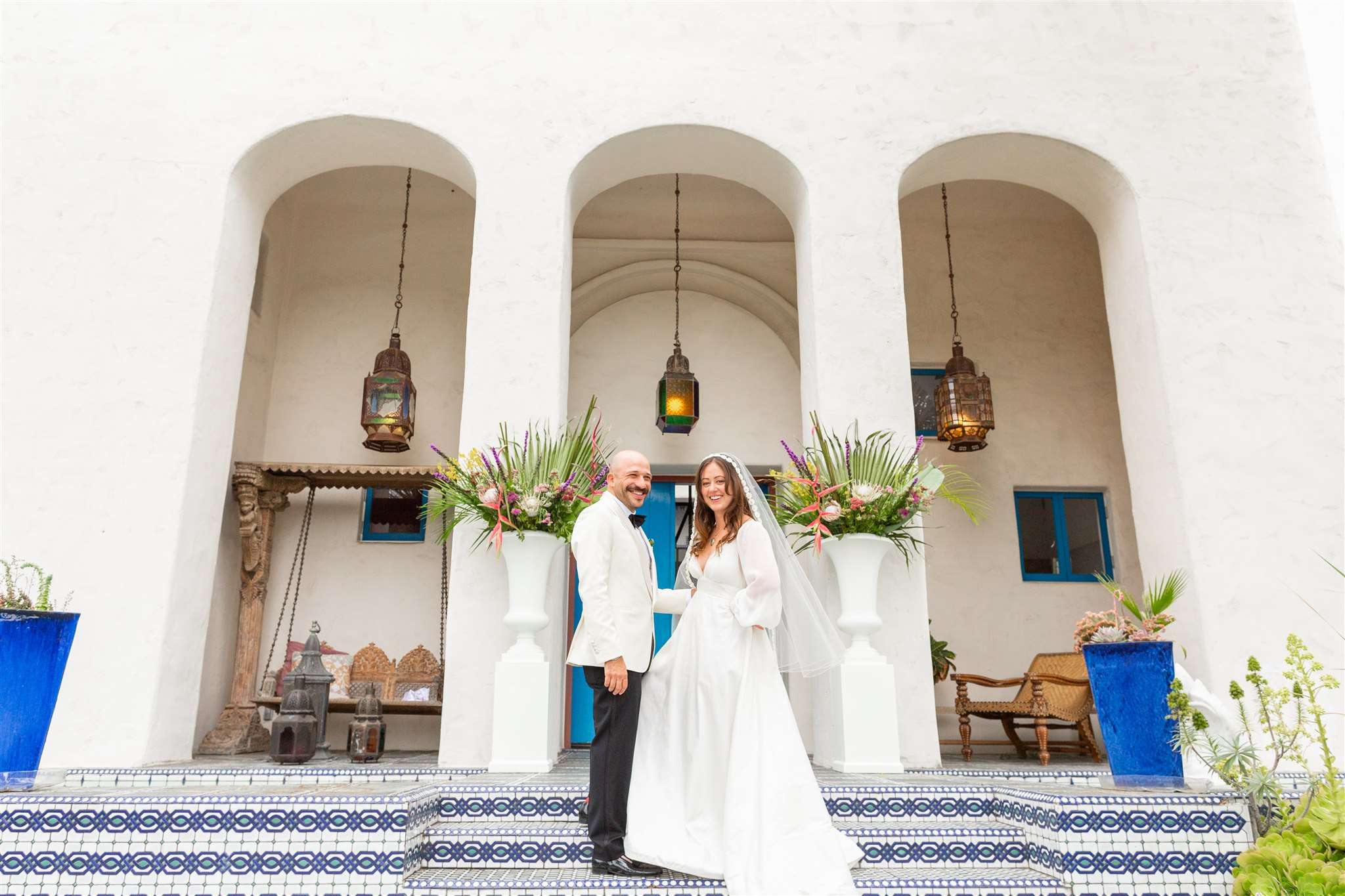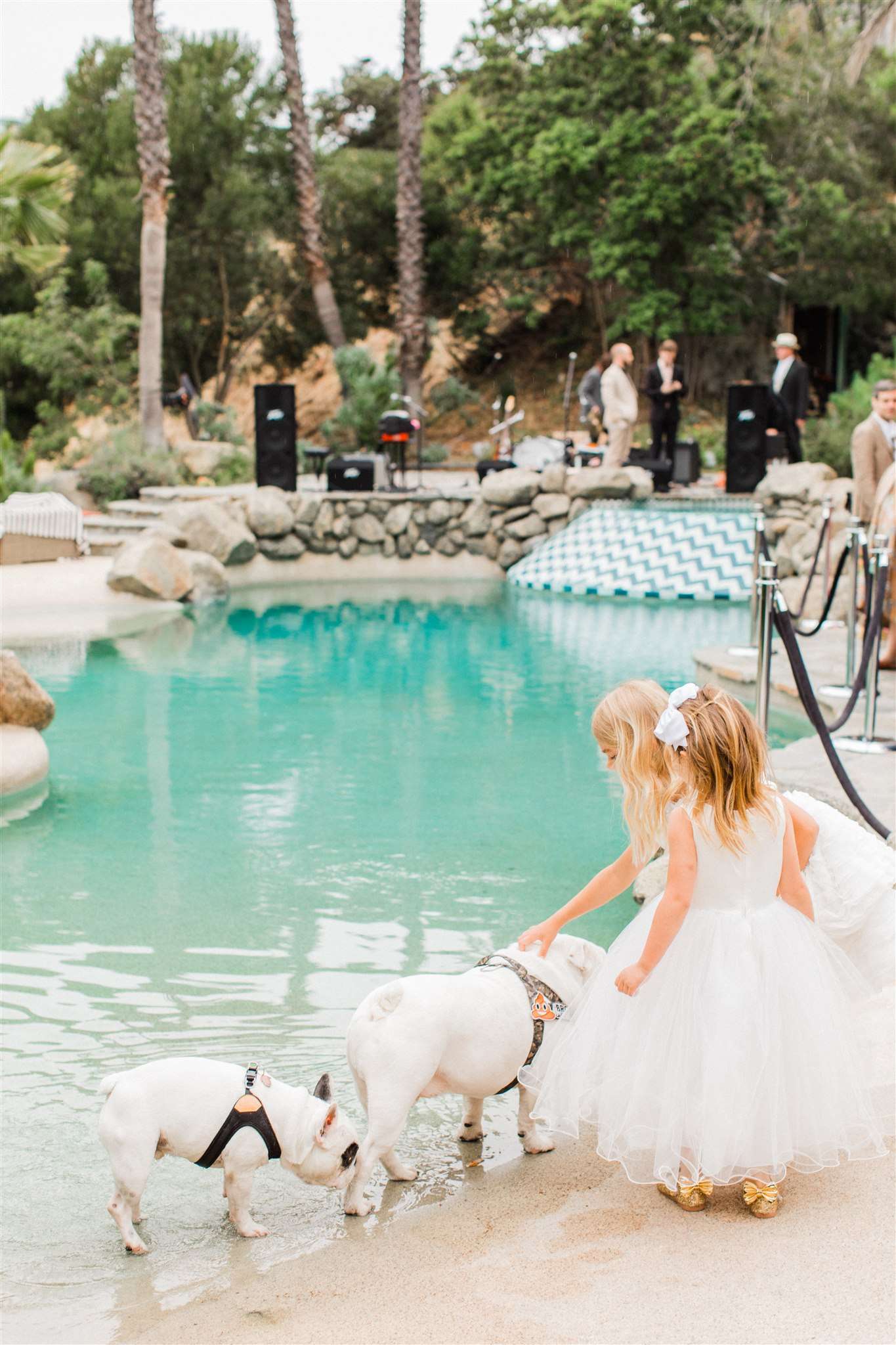 "Our biggest cost was the venue but it was completely unique in every way. We saved a lot of money on florals and decor. Due to my mother's background and my profession we happily took care of all things design. It was so fun to be able to go to my mum's showroom on Melrose Ave. and pick out fabrics and textiles to add to the mix."
"There's nothing we'd change about our wedding. It was all so organic and true to Sam and I. We are so thankful for everyone who was involved. "