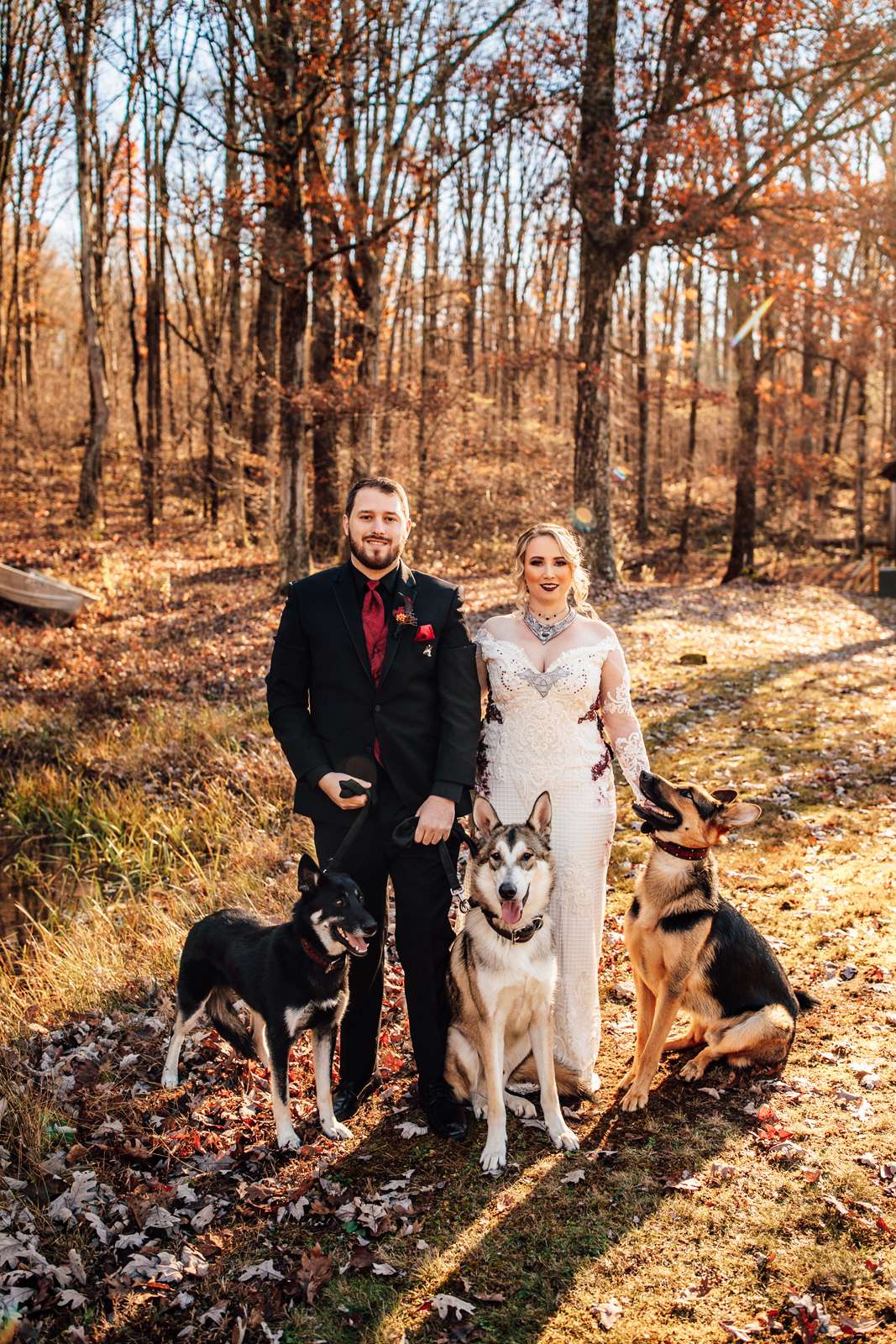 Ookami and Tyler had a big budget, $100,000, and they went ALL OUT on their enchanted forest theme, even so far as constructing their own enchanted forest inside their venue with the help of the incredible GreenSinner team. The bride grew up working with exotic animals and in conservation, one of which were wolves. Her first name means wolf and is an animal trainer with focus in wolf/wolf-dog/dog and general canine education… So the wolf inspired addition to their theme was just perfect for them.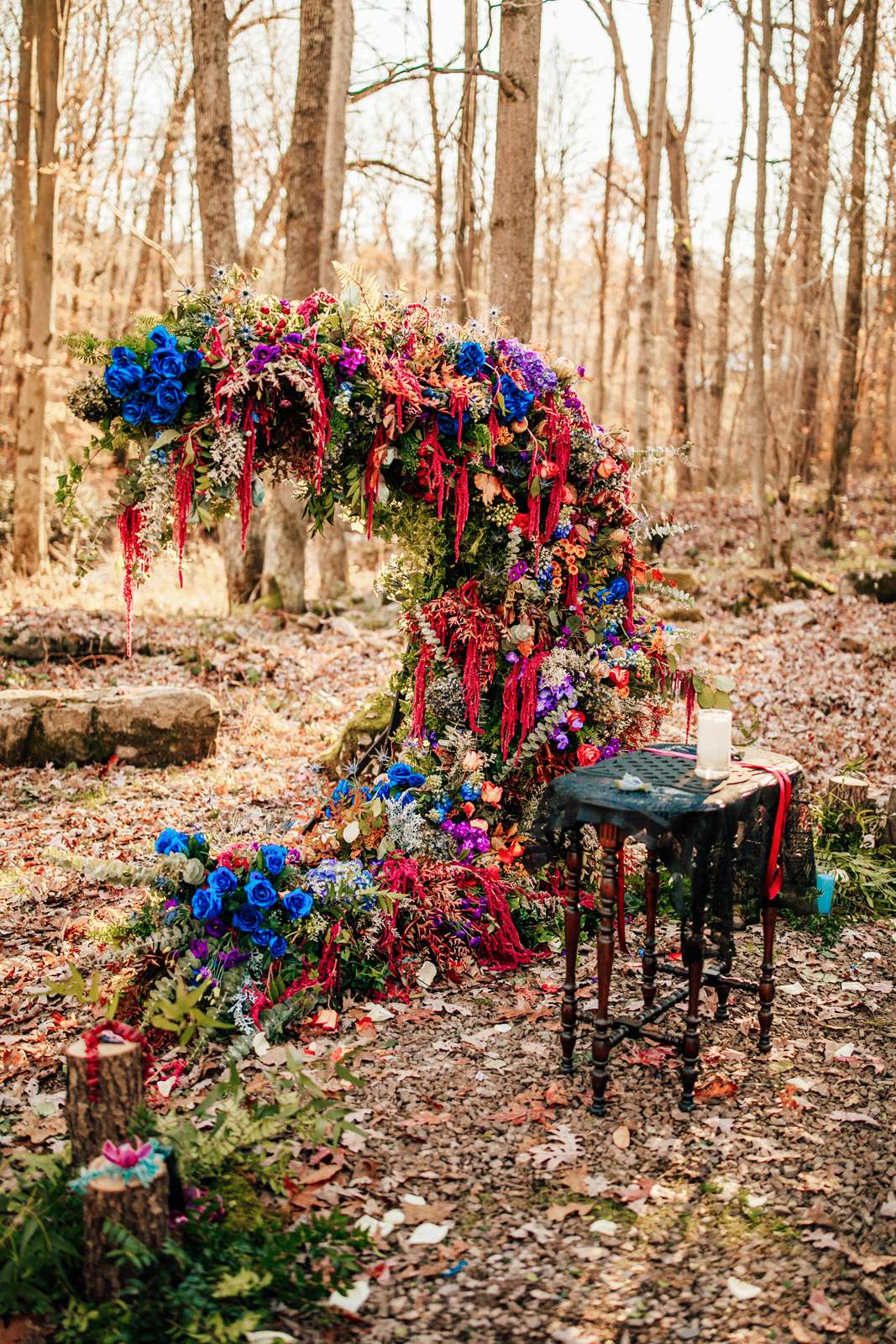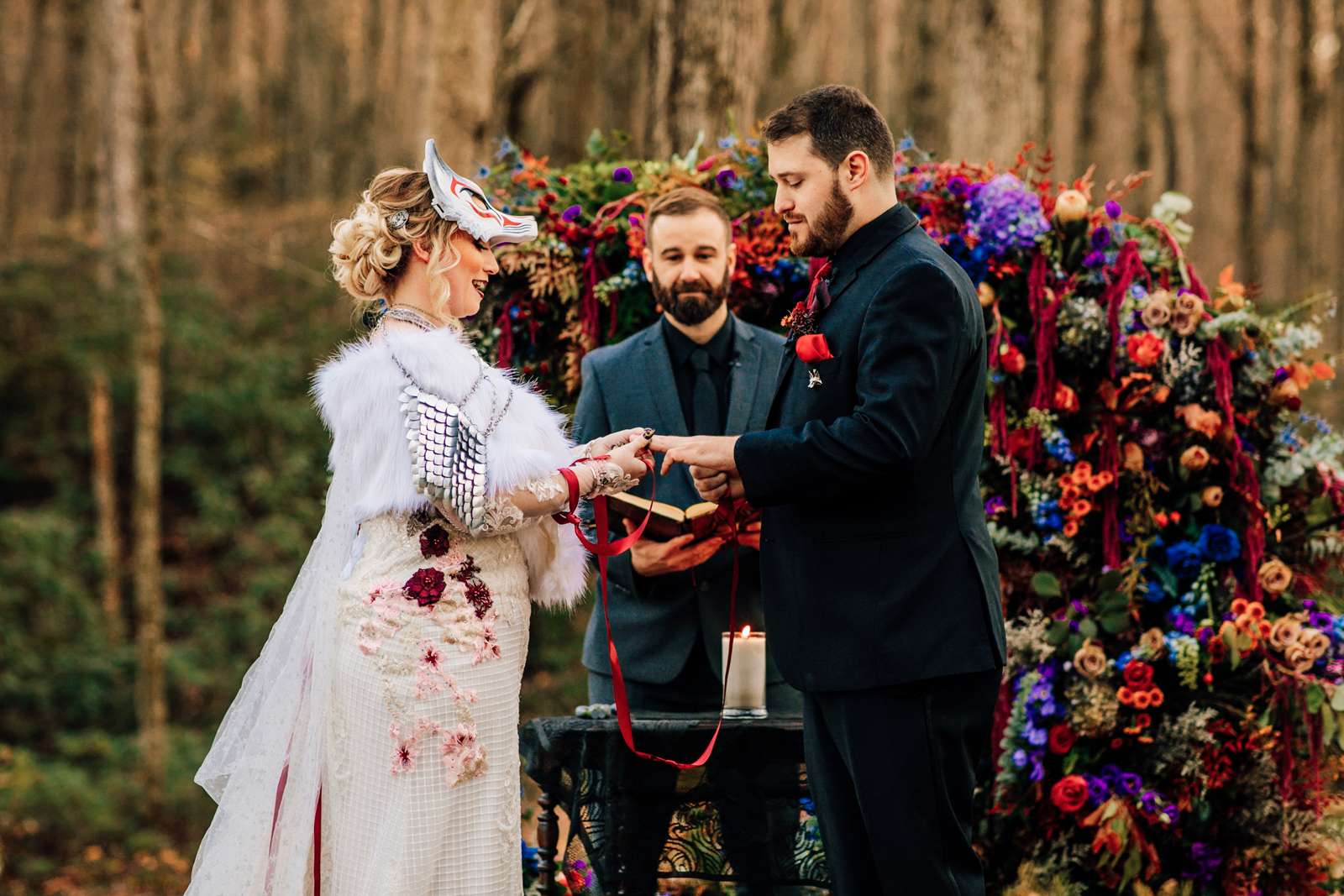 The bride helped custom designed her own outfit with Arlette's Custom Bridal for the dress, and Amy Bakenkoya for her one-of-a-kind mask. "Everything about our wedding was custom designed, unique and brought to life by all parties involved", Ookami told us. "It really brought you into a different world."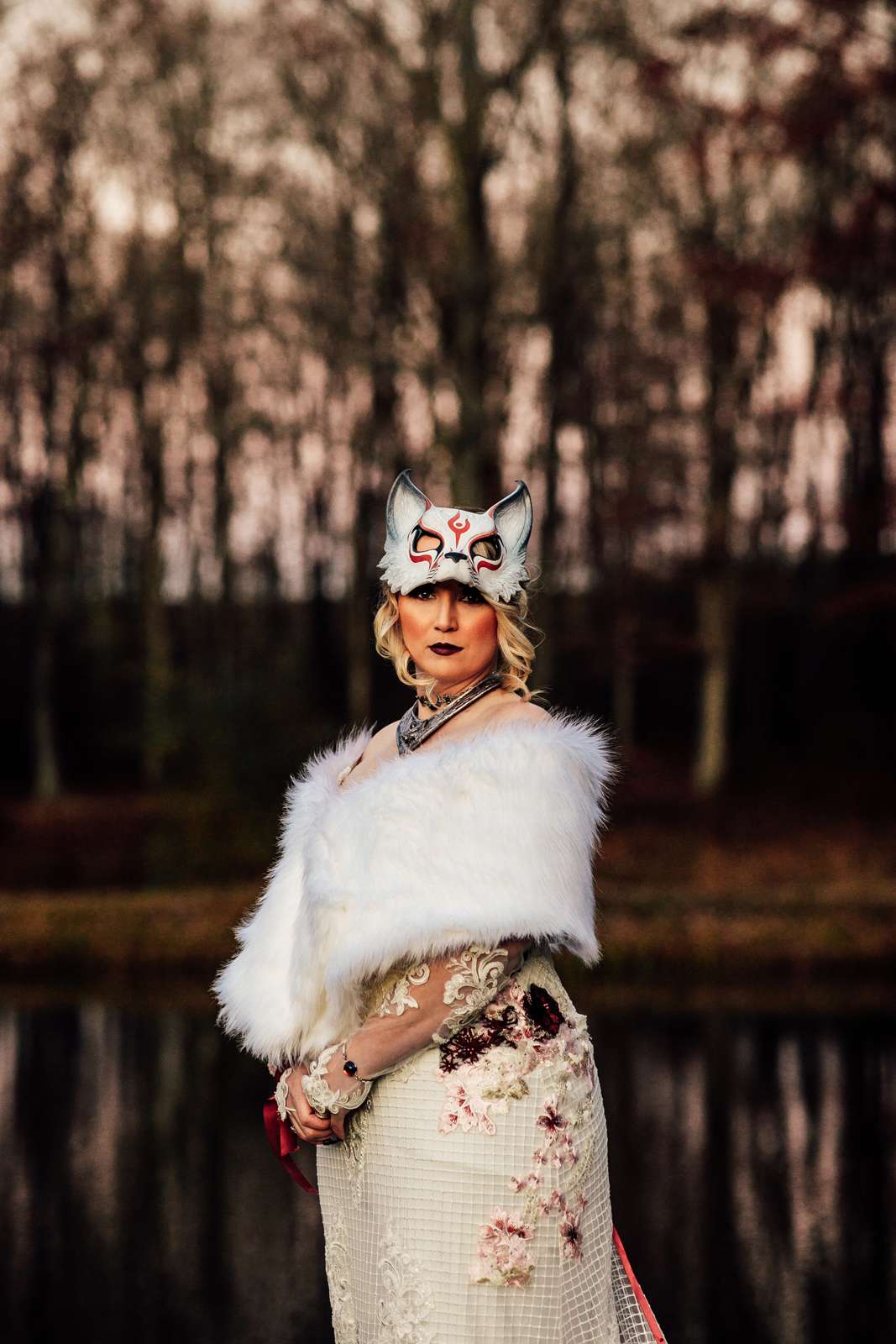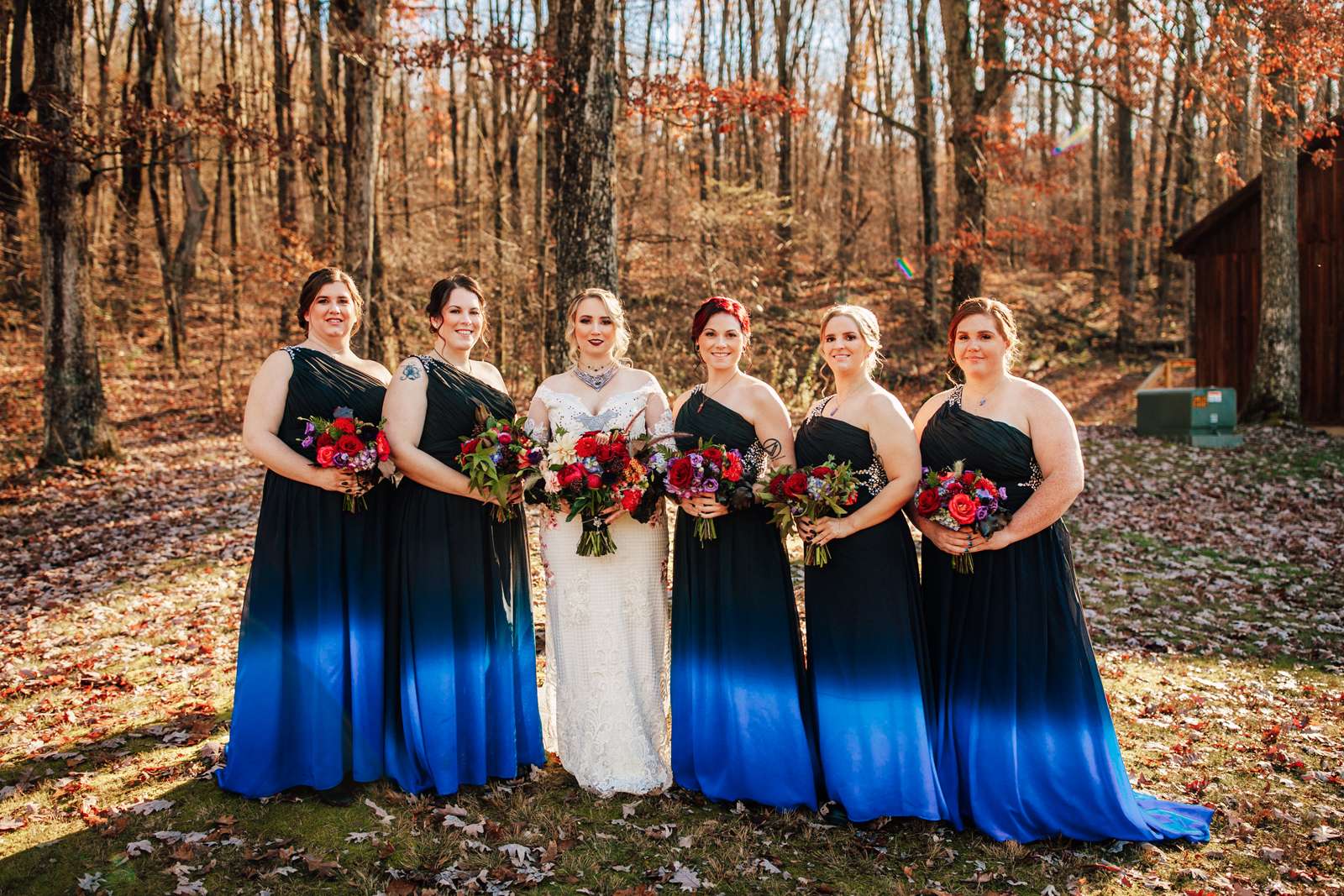 Their two biggest costs were décor and florals and they also invested in a wedding planner to help pull everything together and ensure the day went off without any stress to the couple. "Wedding planners are worth their weight in gold", the bride continued. "The only challenges we faced were before we hired Melissa Crawford from Devoted To You!"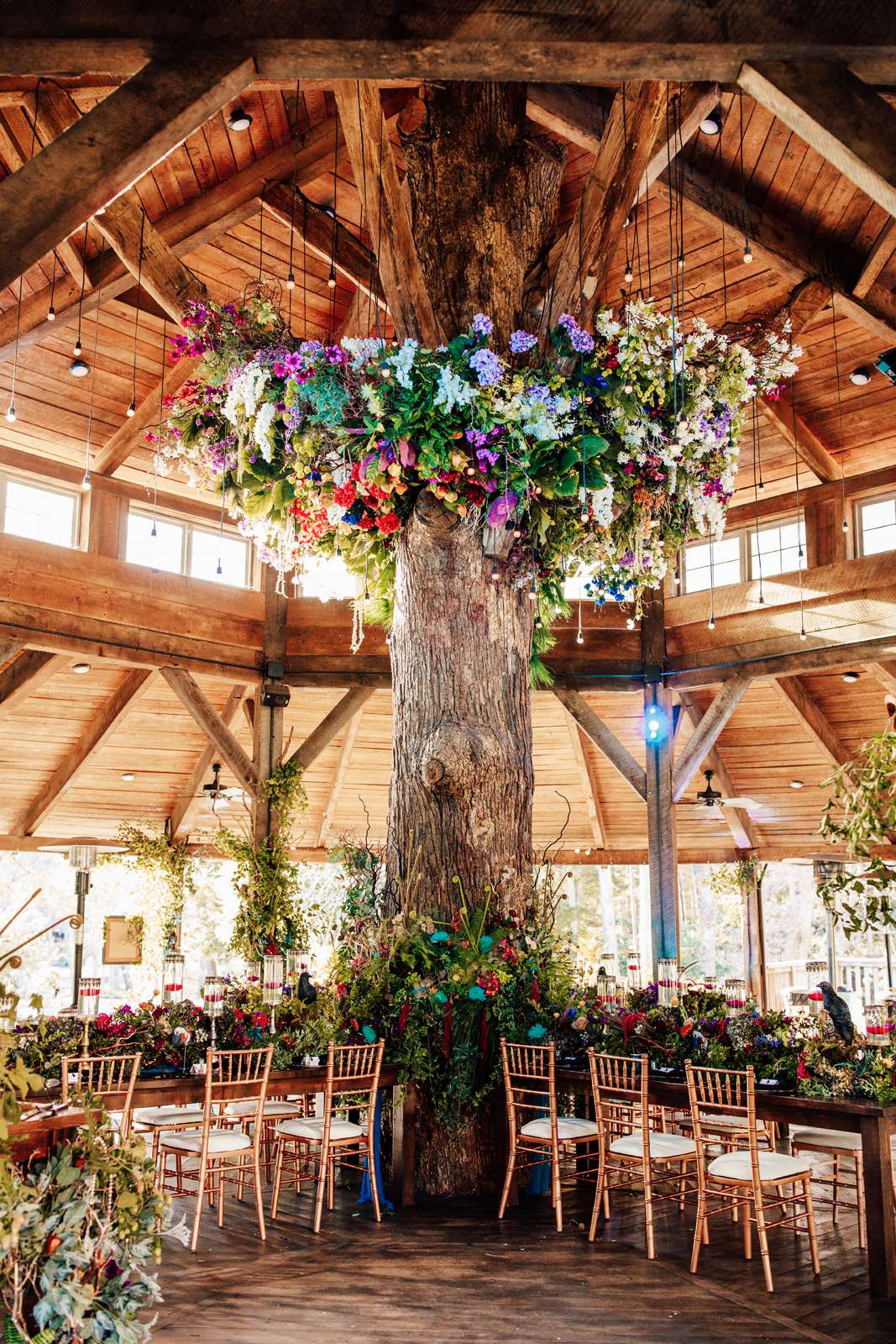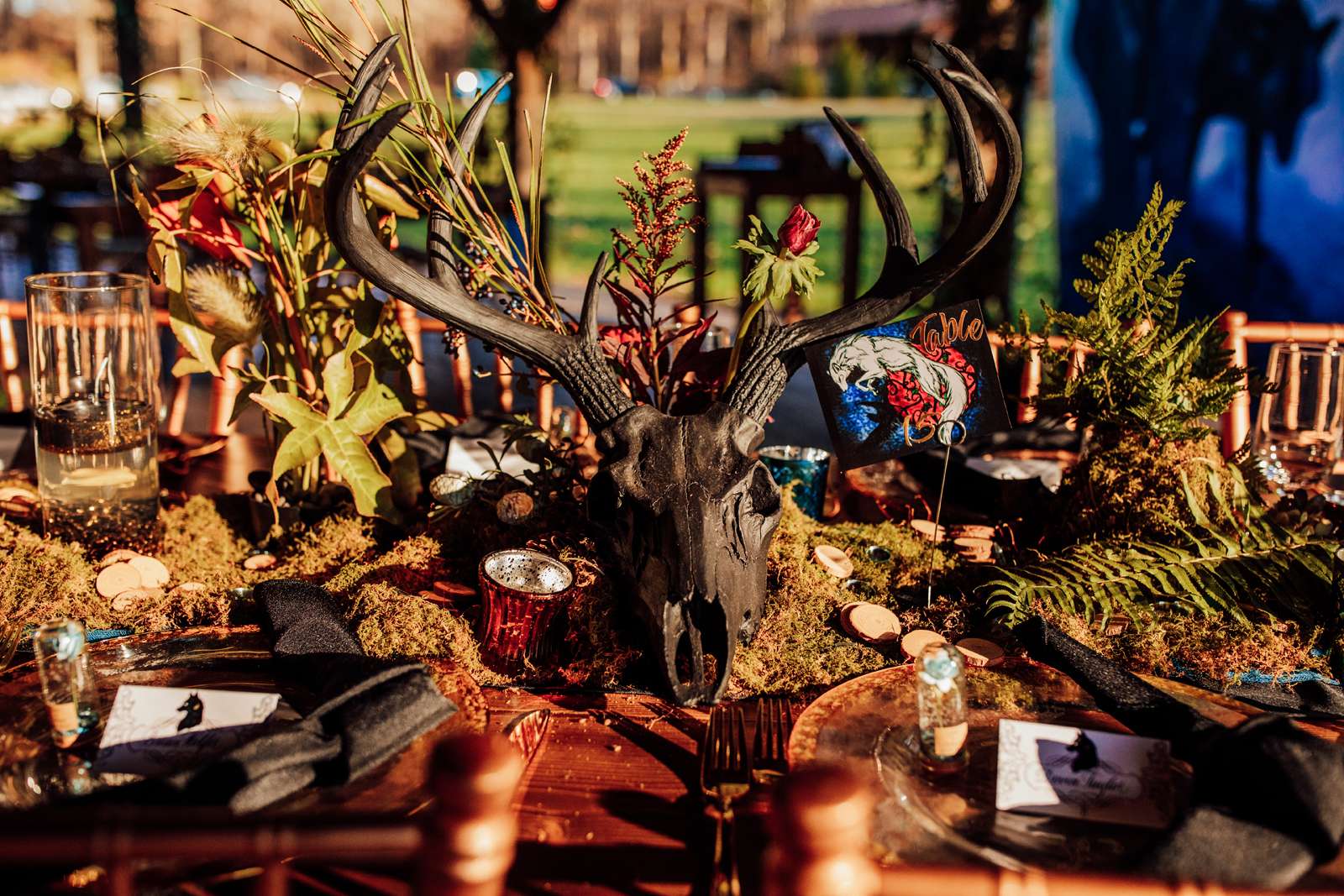 "All the flowers were all real and we wanted to create a dark enchanted forest fantasy. The centrepiece was this 400-year-old oak tree that we had to do justice for by bringing it to life once more."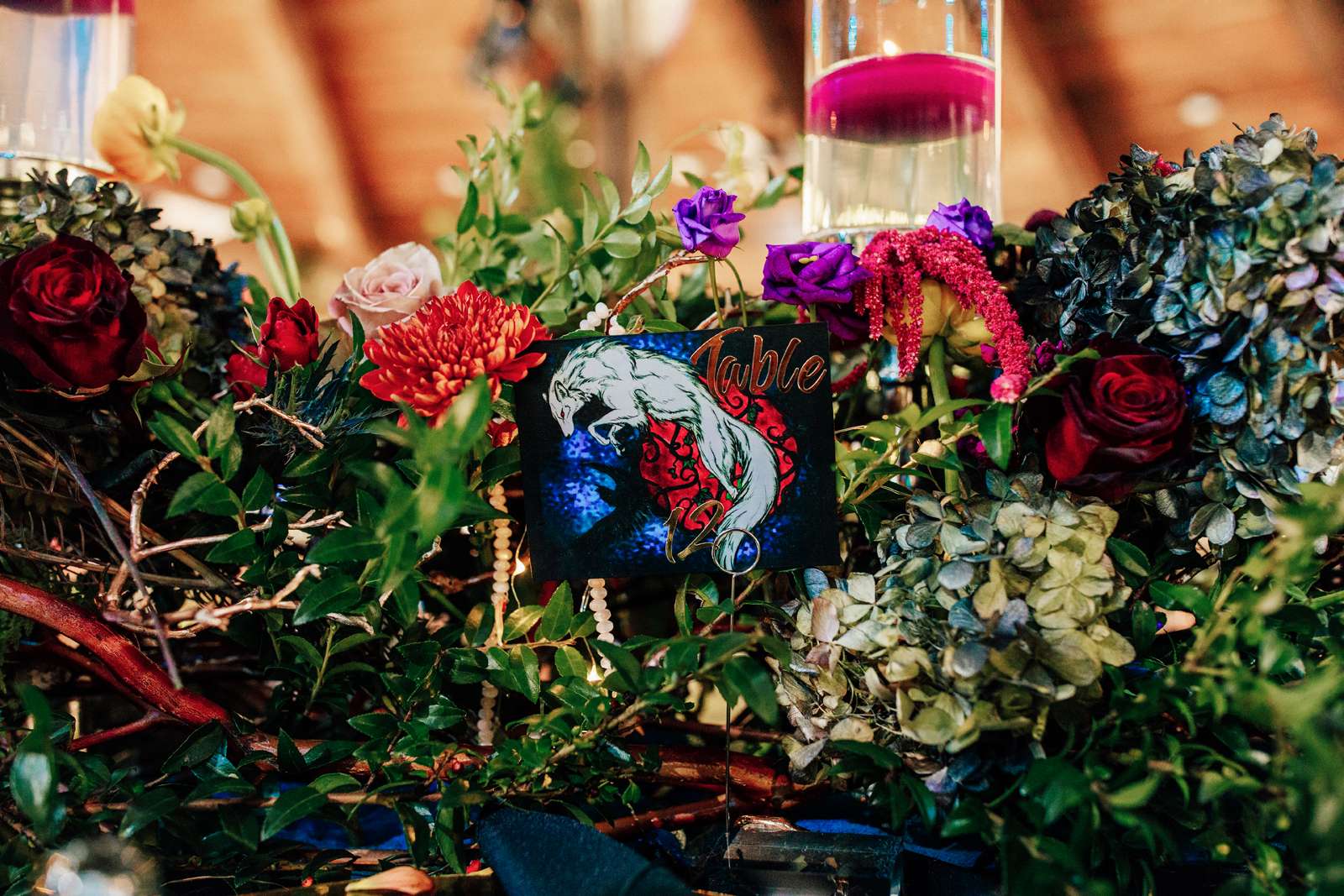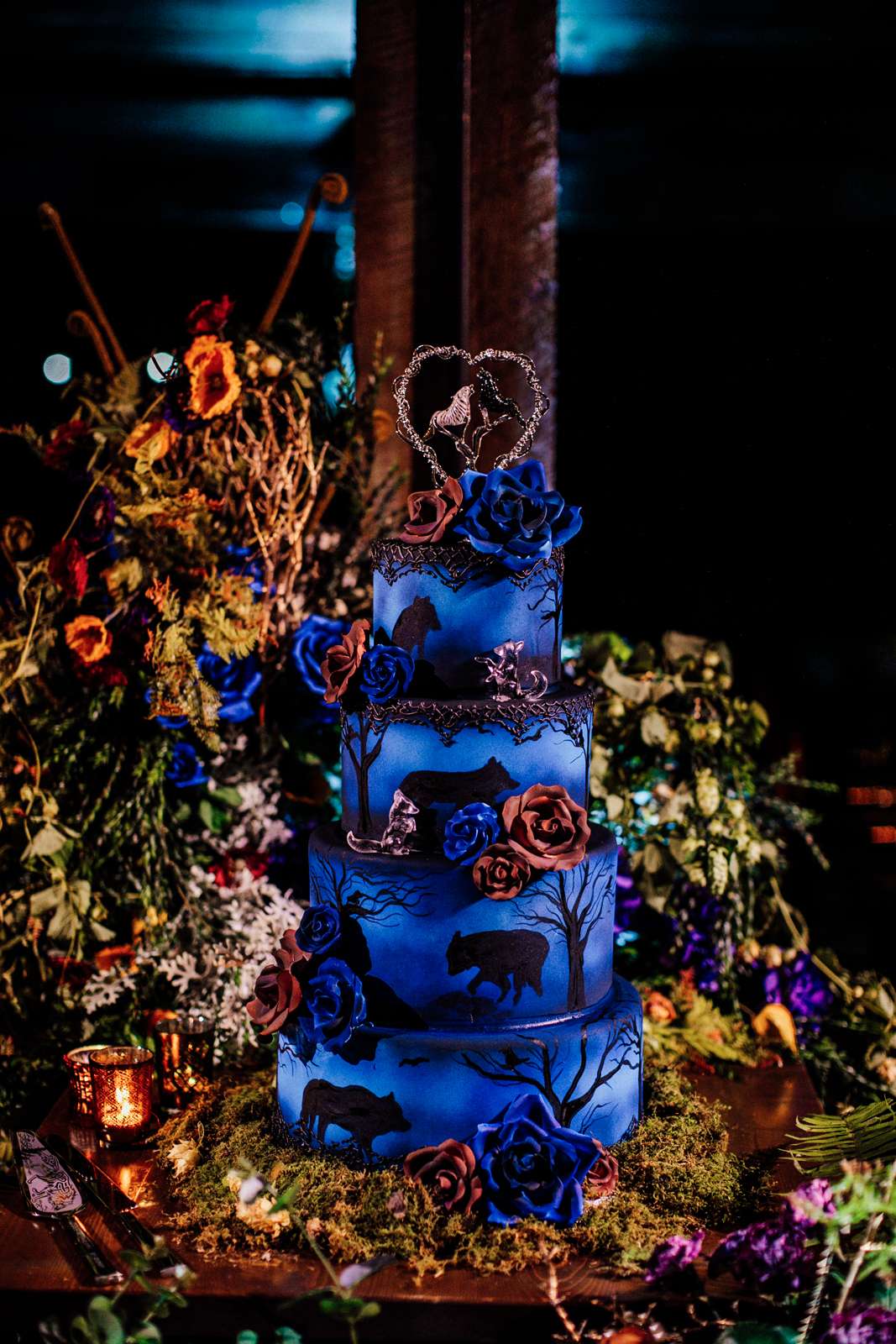 The ceremony, held outside, also included their favourite rock and metal music, and ended with a mosh pit! Check out their video from Evermark Studios to see what went down…!
"We believe everyone deserves one big party in their life", the bride concluded. "We shared ours together. We created a beautiful dream together and have no regrets.
If you have a dream wedding in mind, go for it. It's worth it."