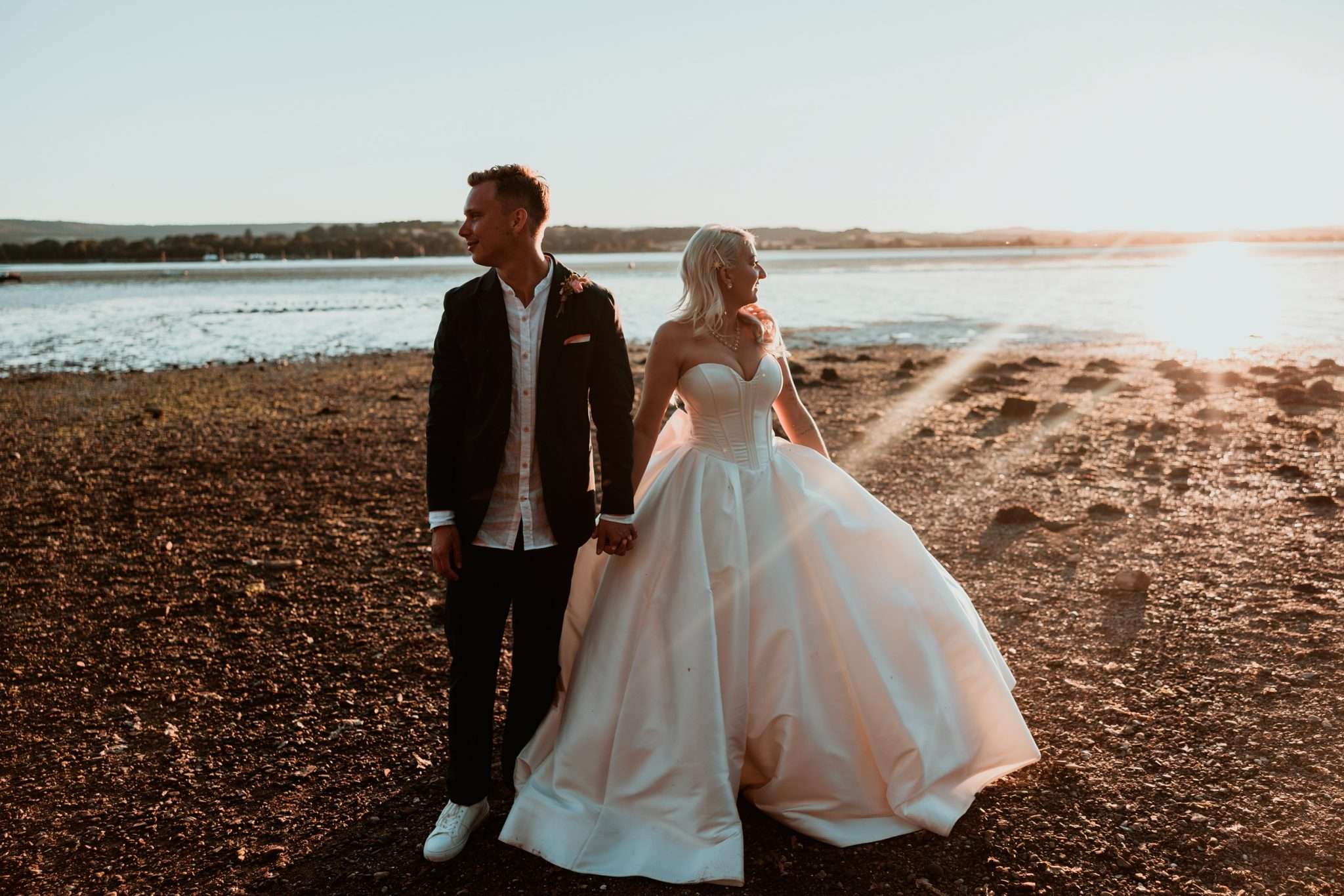 Although they ran away with 15 of their friends for their Vegas ceremony, Holly and Ged did still want a big party at home for everyone else. Doing the ceremony and reception separately meant they got the best of both worlds. They had the Vegas experience they wanted without compromise, and then a much less stressful time organising the party. They did have a blessing by Bex the Celebrant (which they included their dog, Nala) but being as they were already legally married, they didn't also need to do the register office thing – win-win!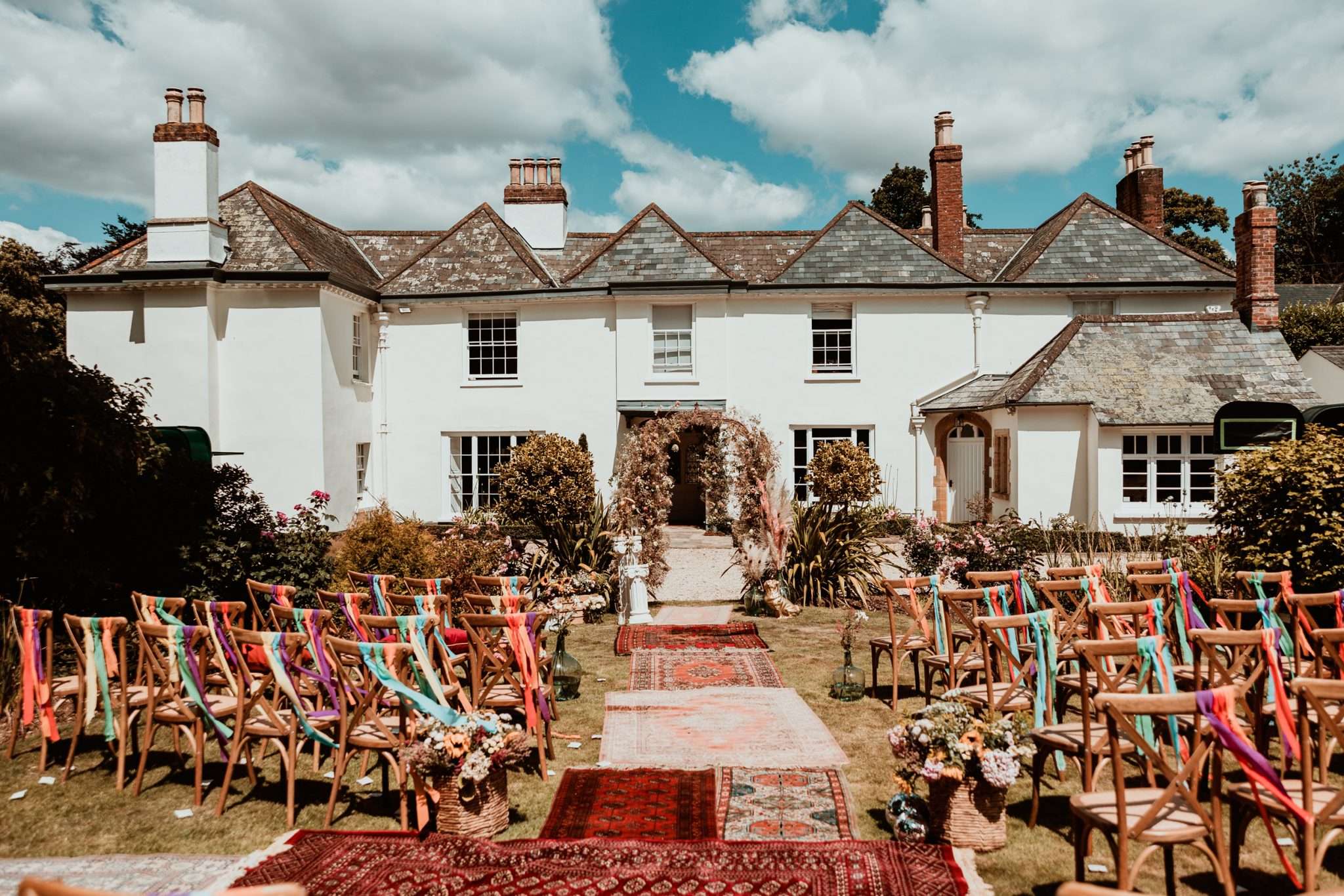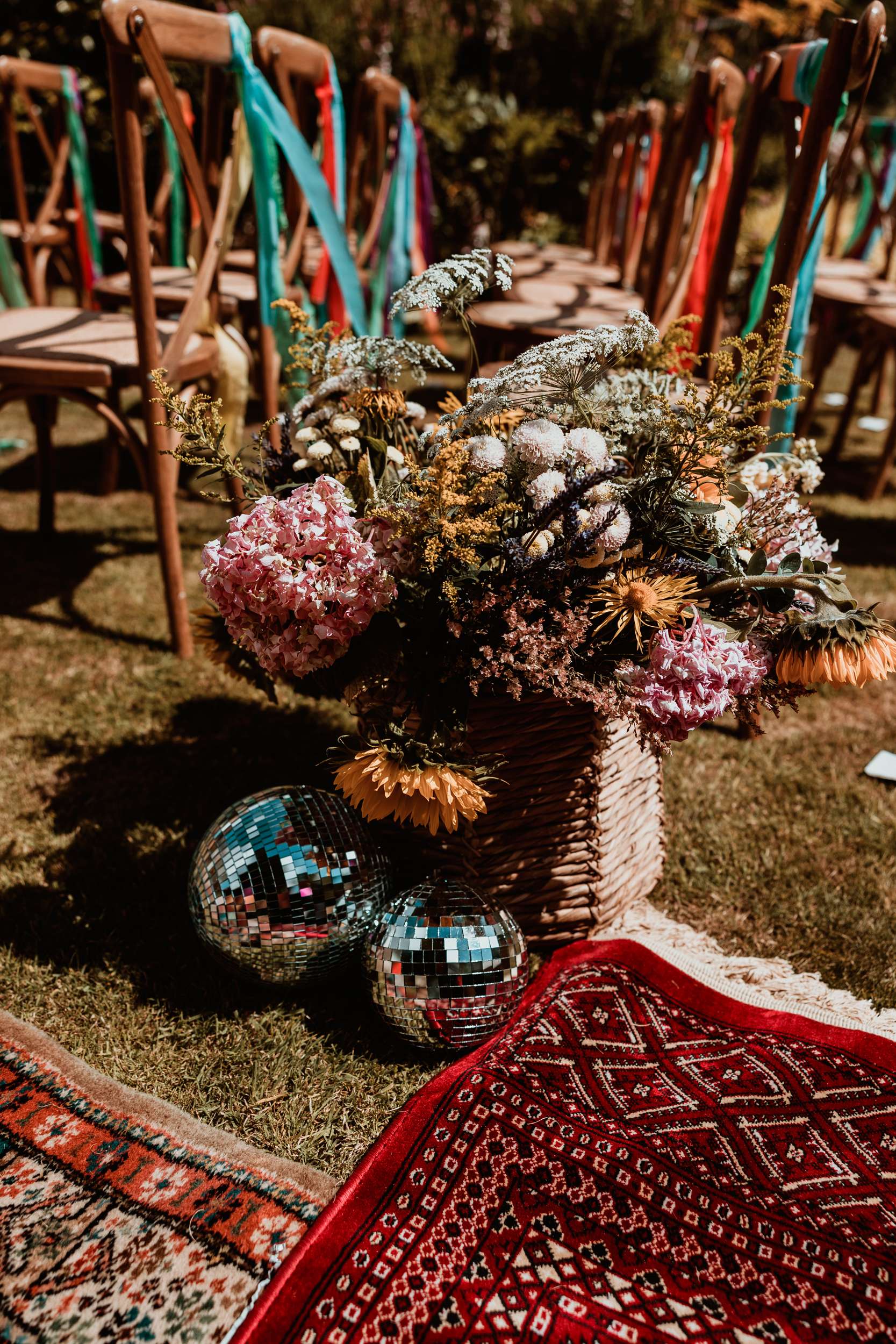 The inspiration for this day was to have a pool party with festival vibes. Jumping in the pool with loads of their guests was a hilarious highlight, and Holly was super impressed her dress stayed up! Holly and Ged also performed with the eight-piece brass band in the evening which was really fun.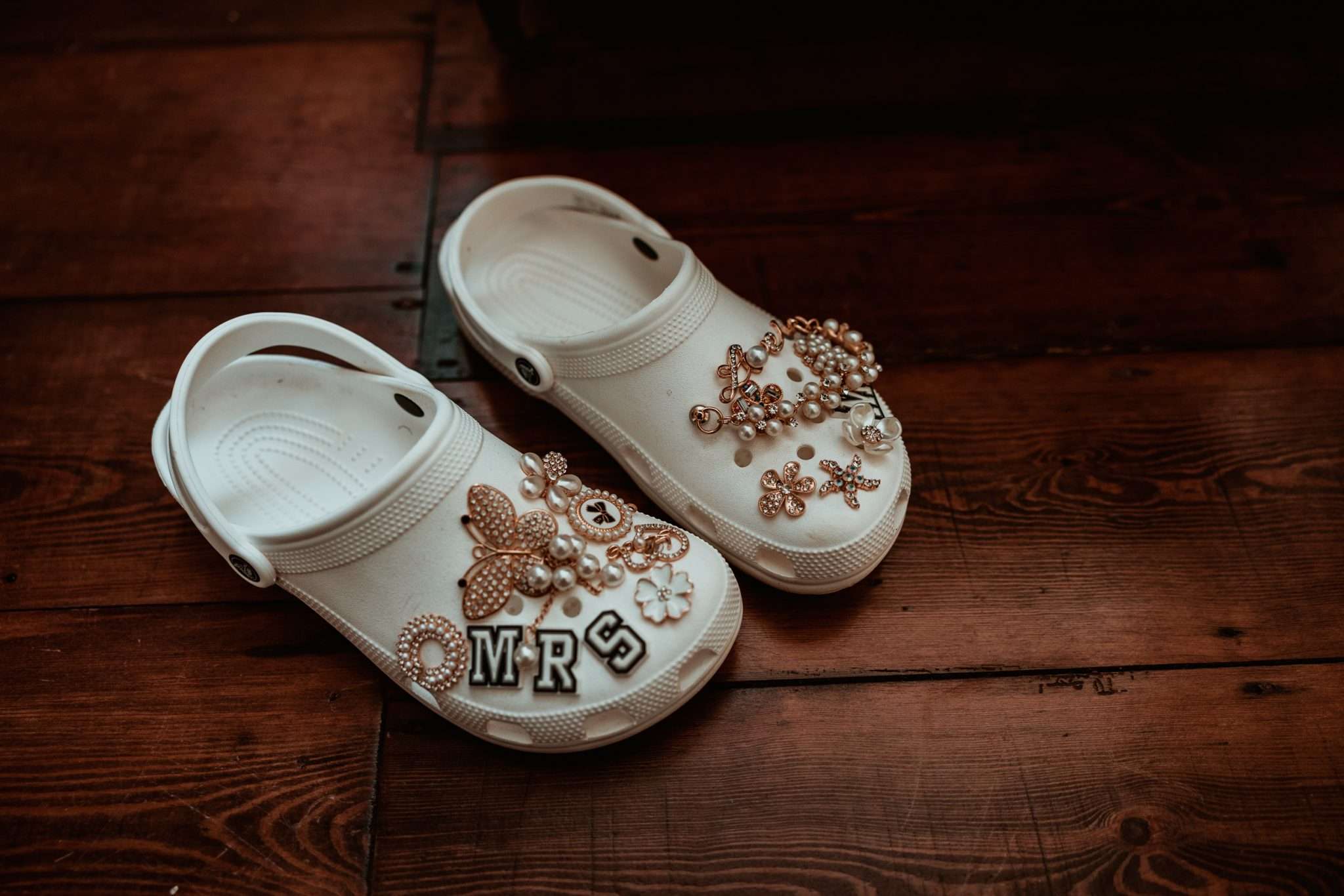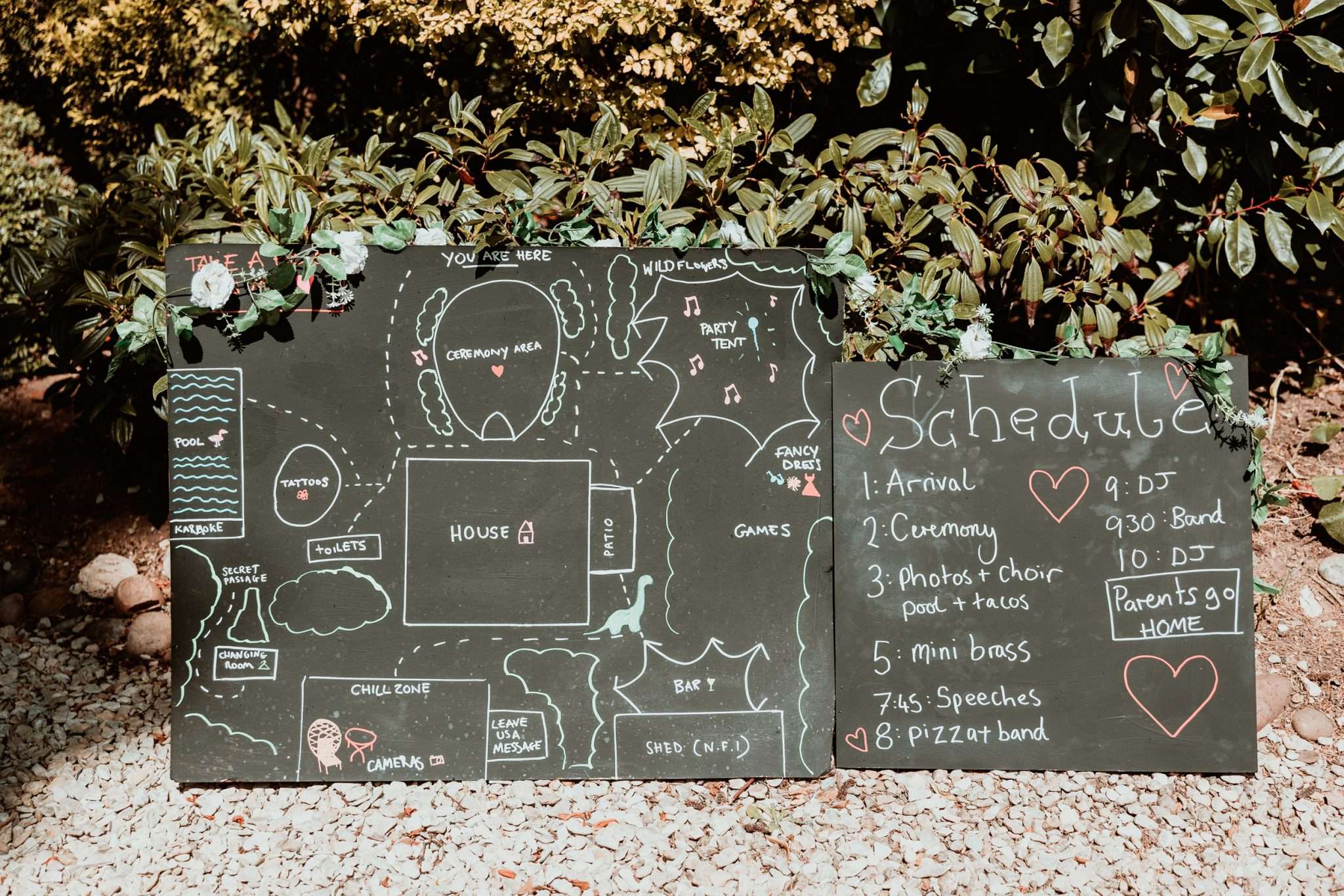 Their celebrant suggested they got Nala, their dog, involved in the ceremony and they're so glad they did. She was very well behaved and managed to bark on cue and avoided jumping in the pool!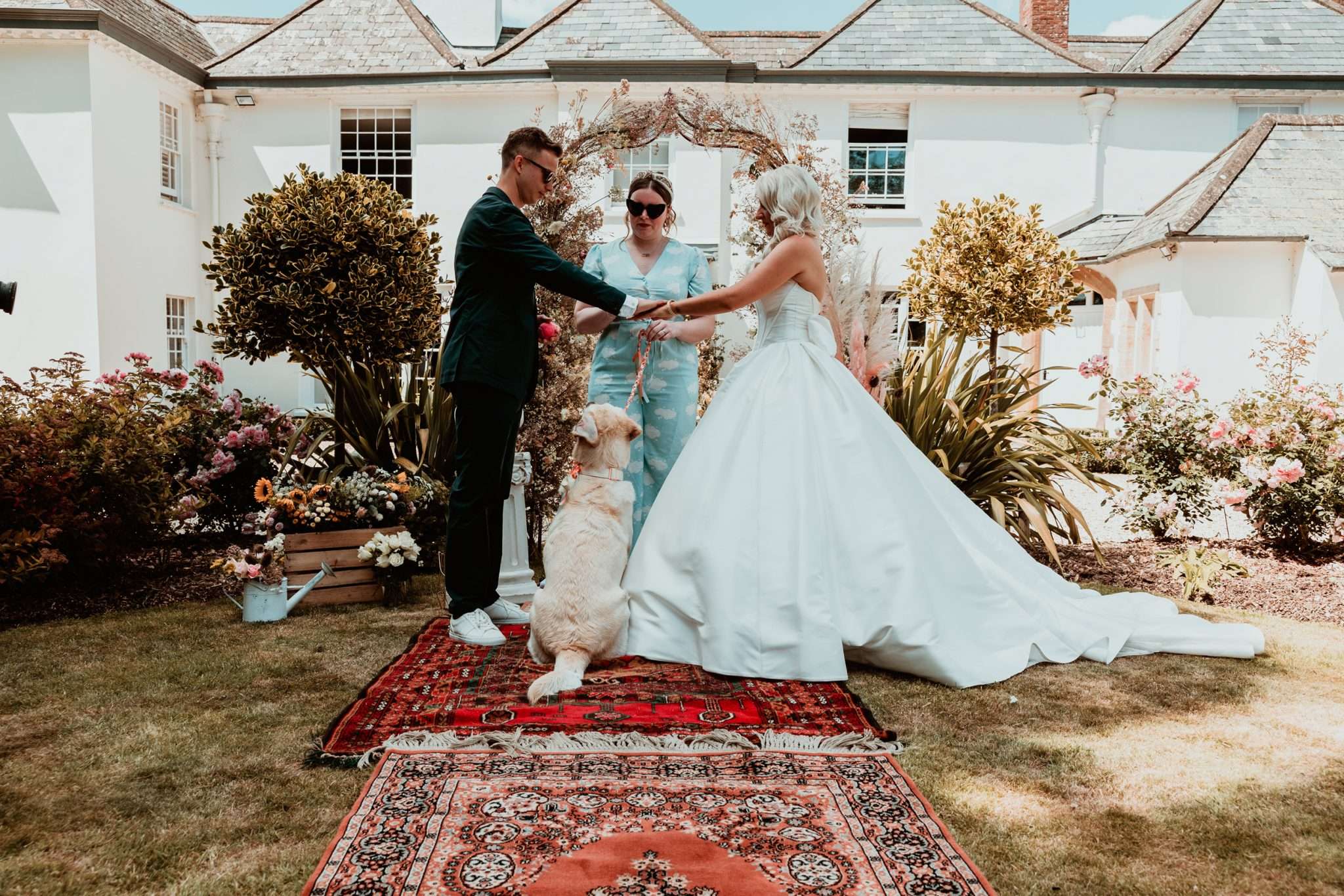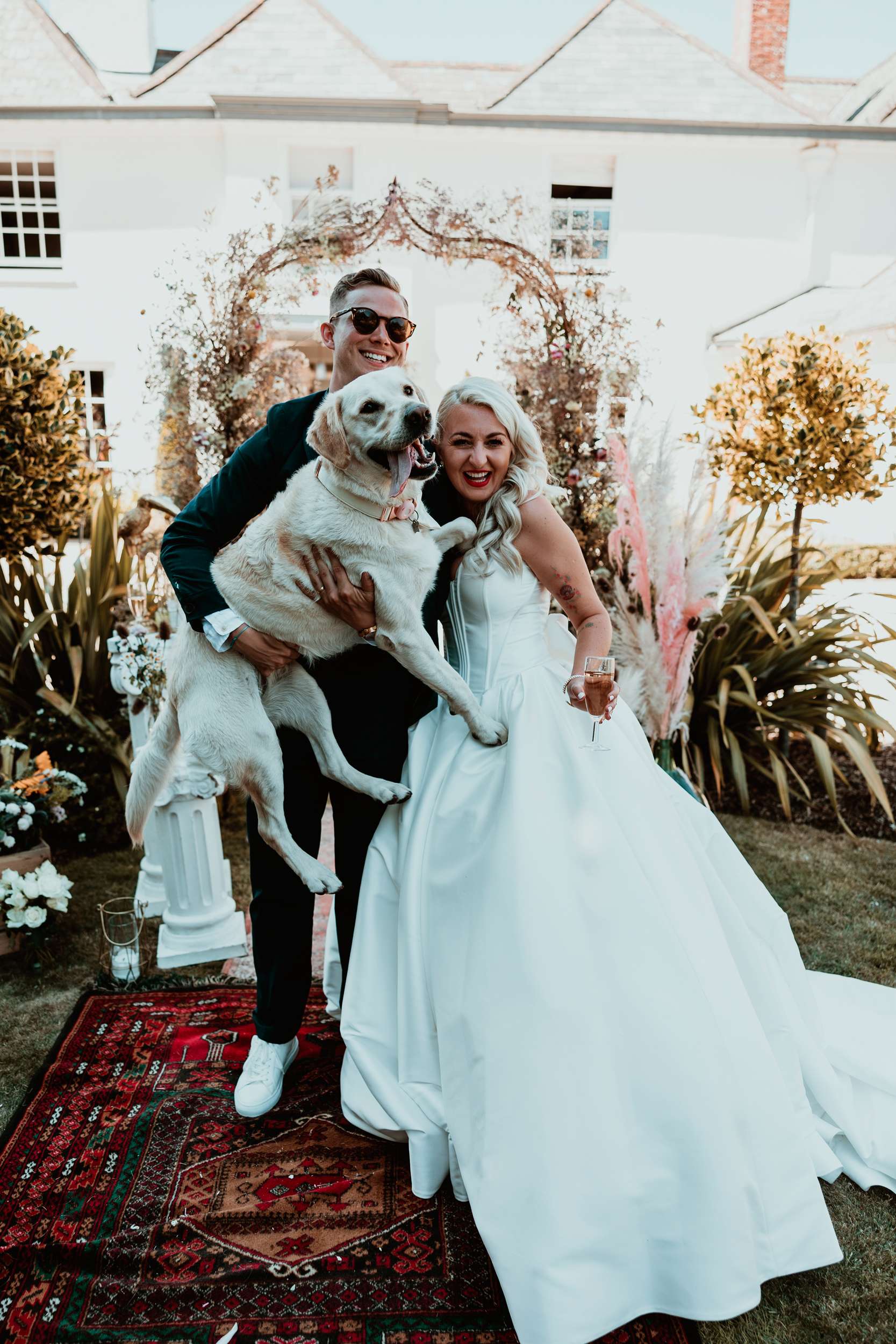 "We were fortunate enough to be able to not have to compromise with the elopement vs big party situation", said Holly. "Doing it this way gave us the opportunity to be 100% selfish at our Vegas wedding and then cater to all requests and needs for guests at our second wedding. What would I have done differently? Been a little firmer with our Devon guests! As much as I wanted to be a chill bride I wish I'd demanded more formal family photos and just called the shots a bit more! I definitely didn't take advantage of being the 'bride'."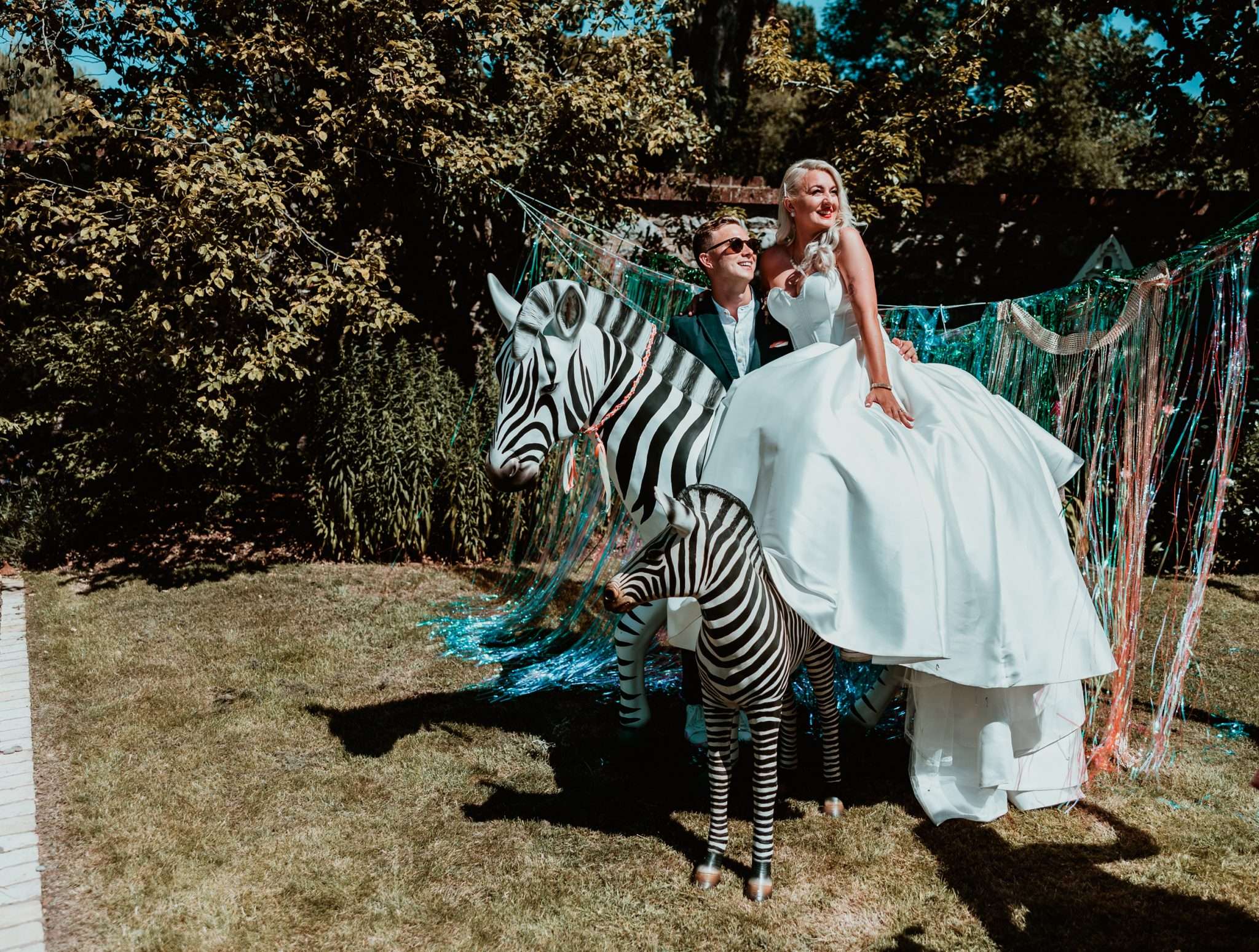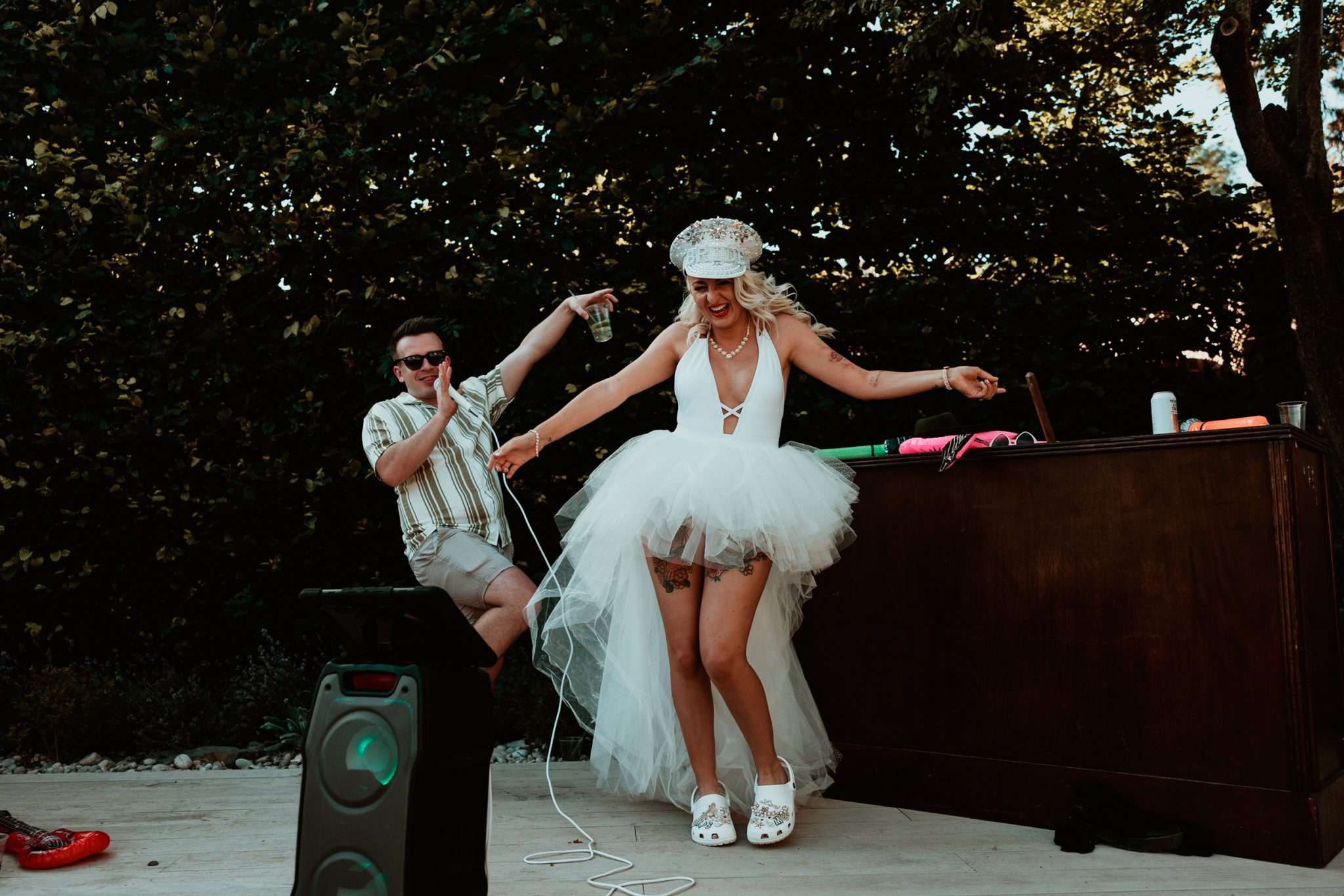 As well as jumping in the pool, a real highlight of the day was that they hired a tattoo artist – 16 of their guests got inked on the day.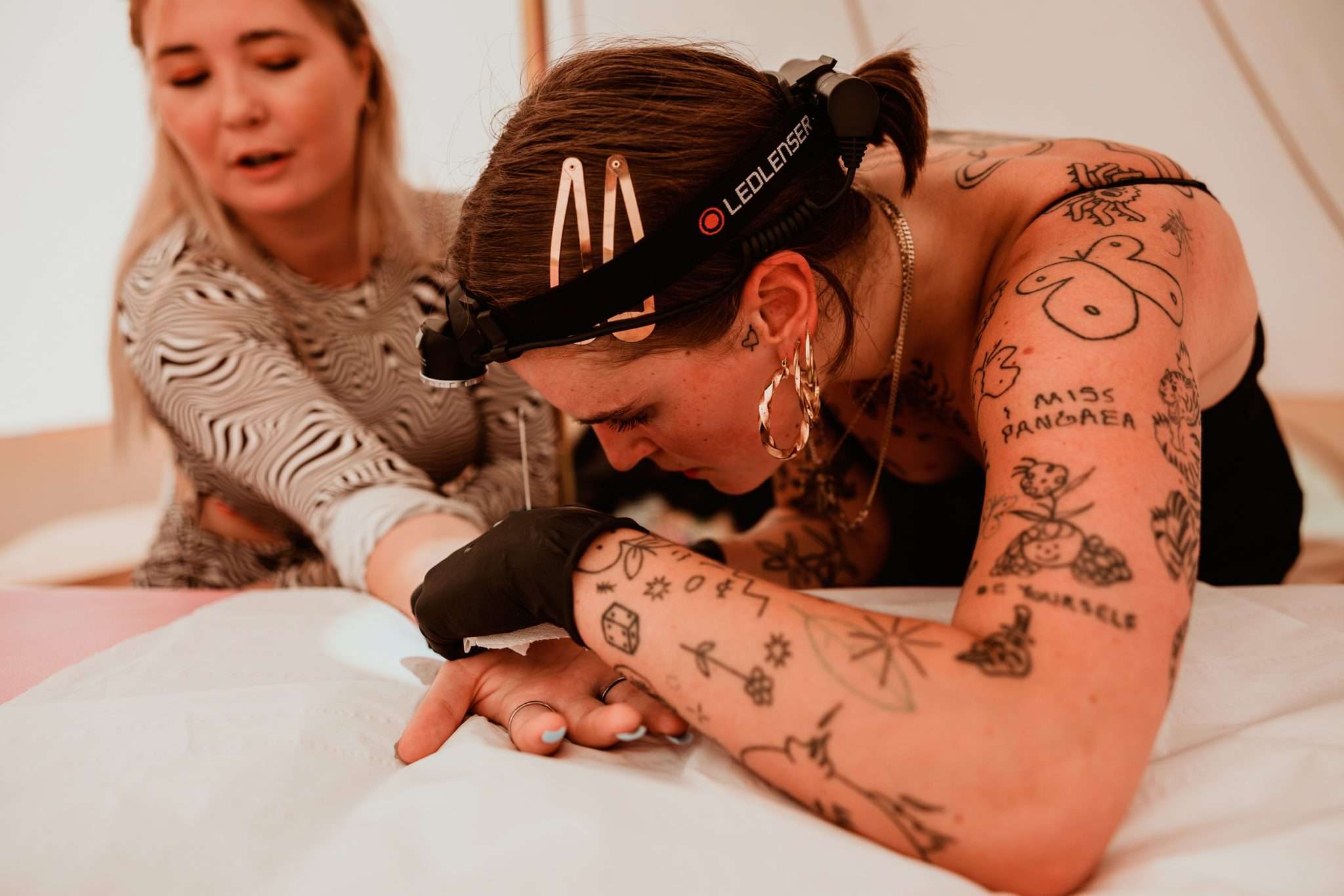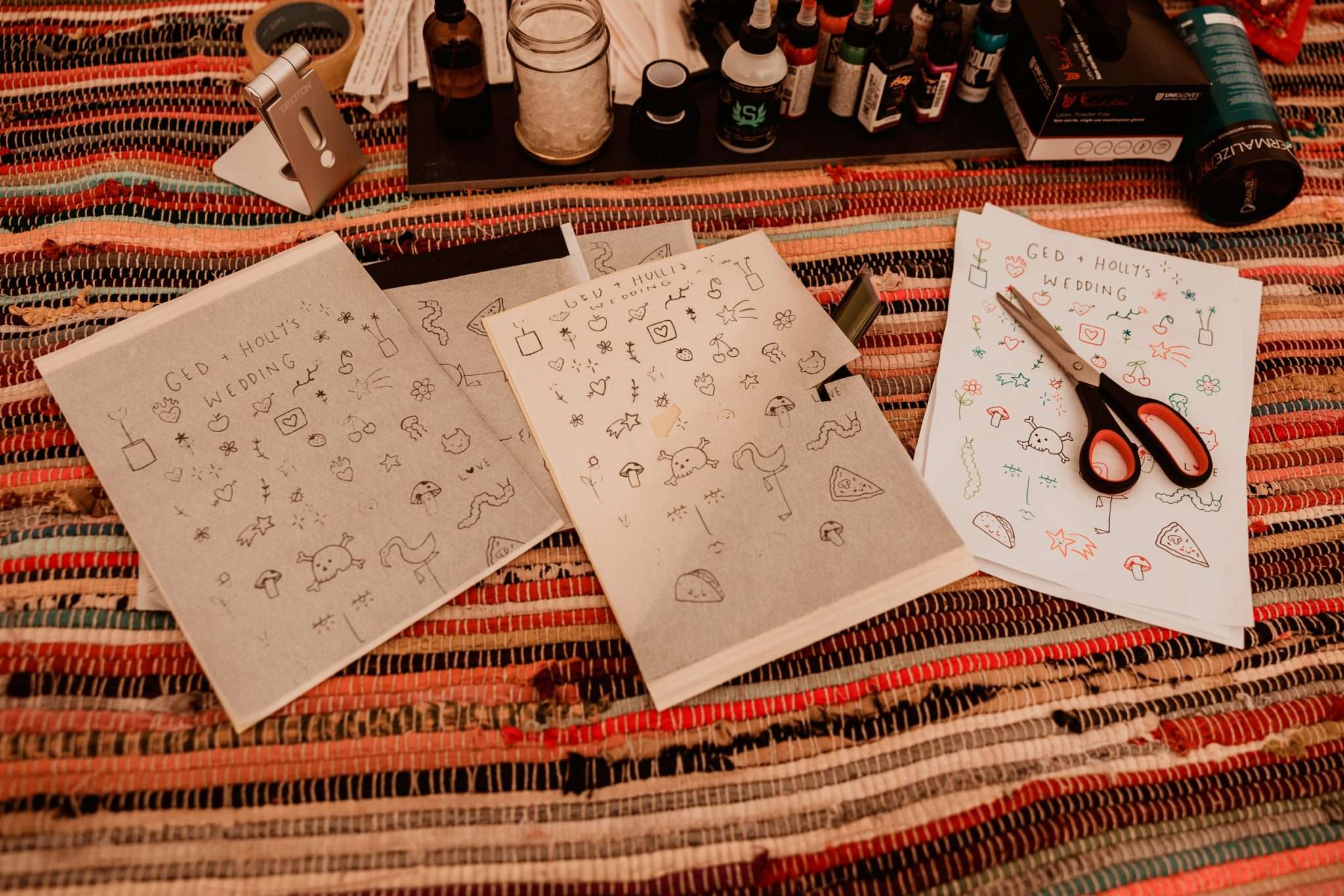 "How rock 'n' roll is it to completely trash the traditional gown!?" the bride said when asked about her highlights. "I really wanted those female gaze romantic photos, but then also those wild ones on the flamingos – there's no rules to only have one look. And its not embarrassing to want those pics that could fit right on a romance novel cover!"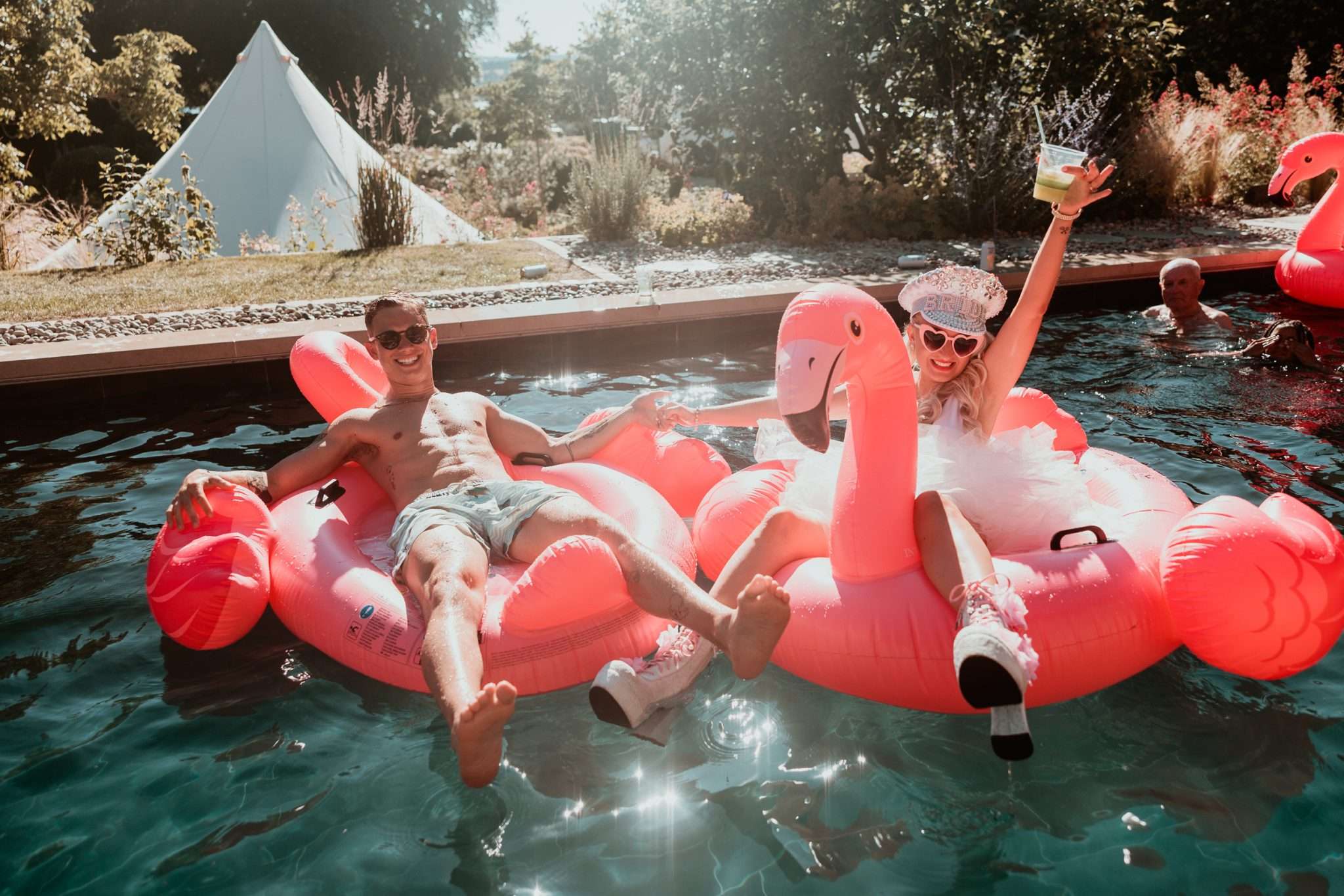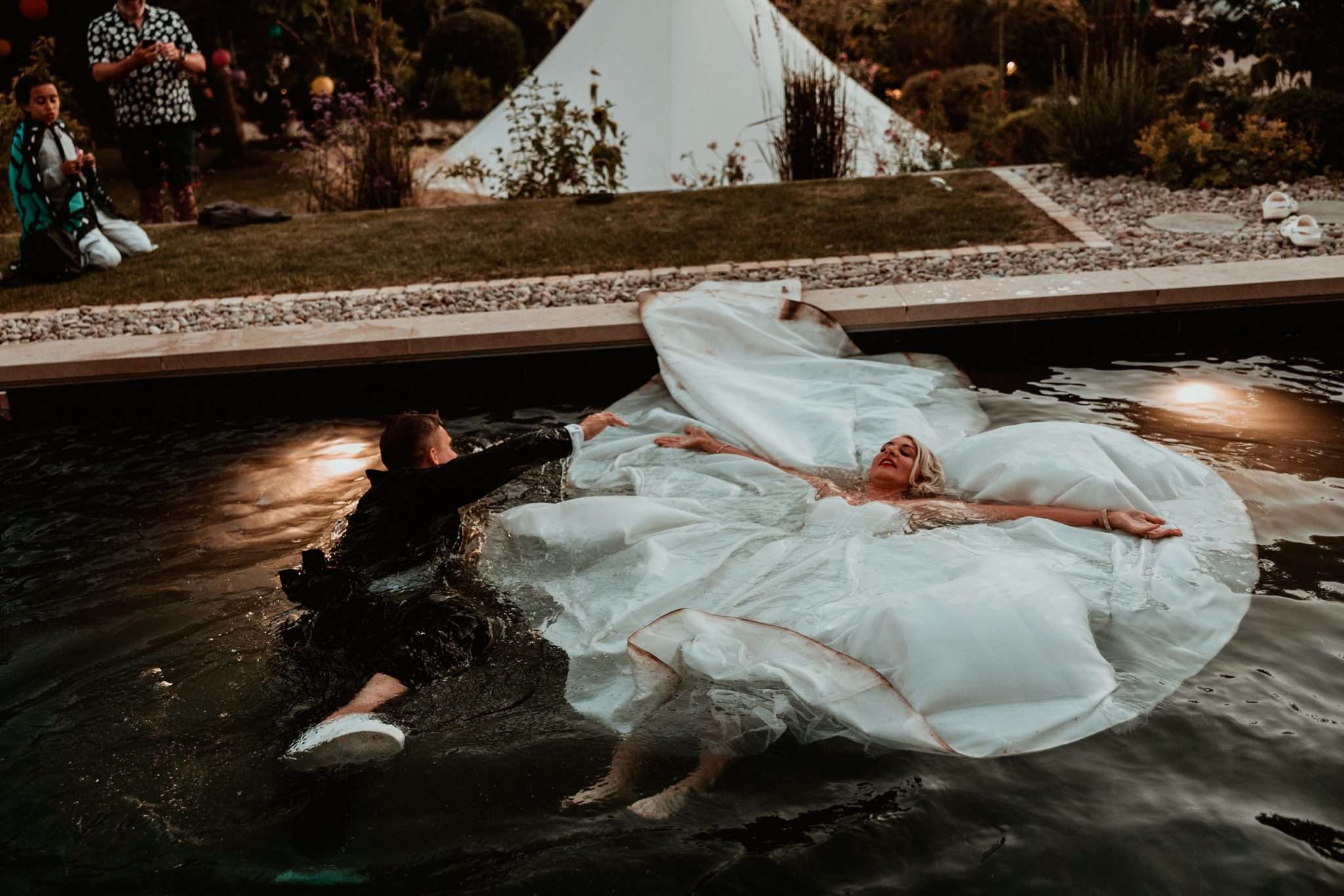 "I think one of the biggest identifying factors of being rock 'n' roll is that there's no such thing as a good time without a drama", she concluded. "Weddings have taught me to be a bit more patient but mainly to be resilient. There's something empowering about noticing something, allowing it to pass and knowing that no matter what your partner is your partner; and you are the best team. You can always shake it off, flinging your hair extensions off in the party tent to MCR right? Even if you do nip slip your colleagues!"