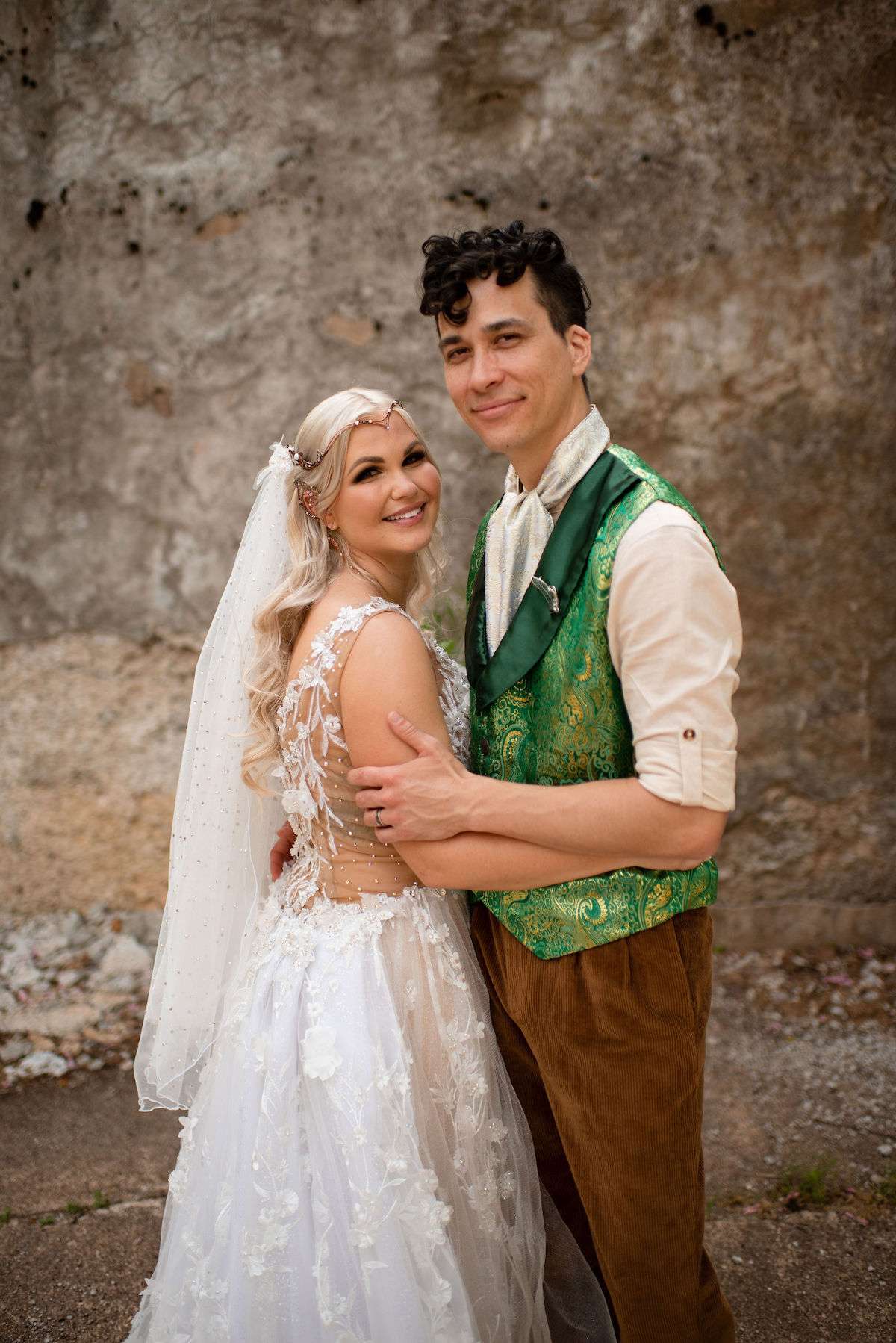 With all their guests dressed in Middle Earth or renaissance festival outfits, Tamara and Daniel fully committed to their Lord of the Rings theme. Bridesmaids carried lanterns instead of bouquets, décor was mossy and natural, and they chose a gorgeous venue with perfect ruins to marry within.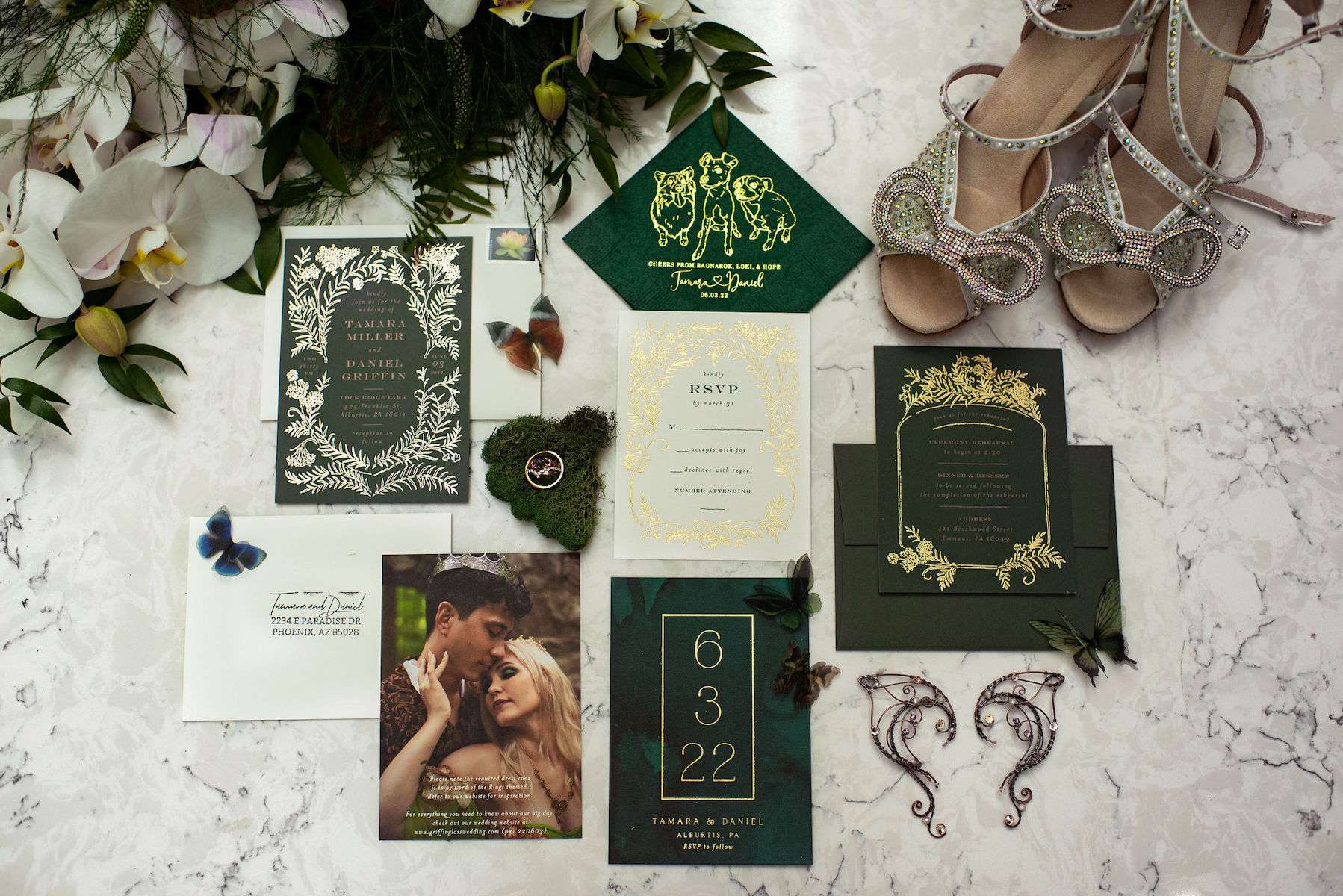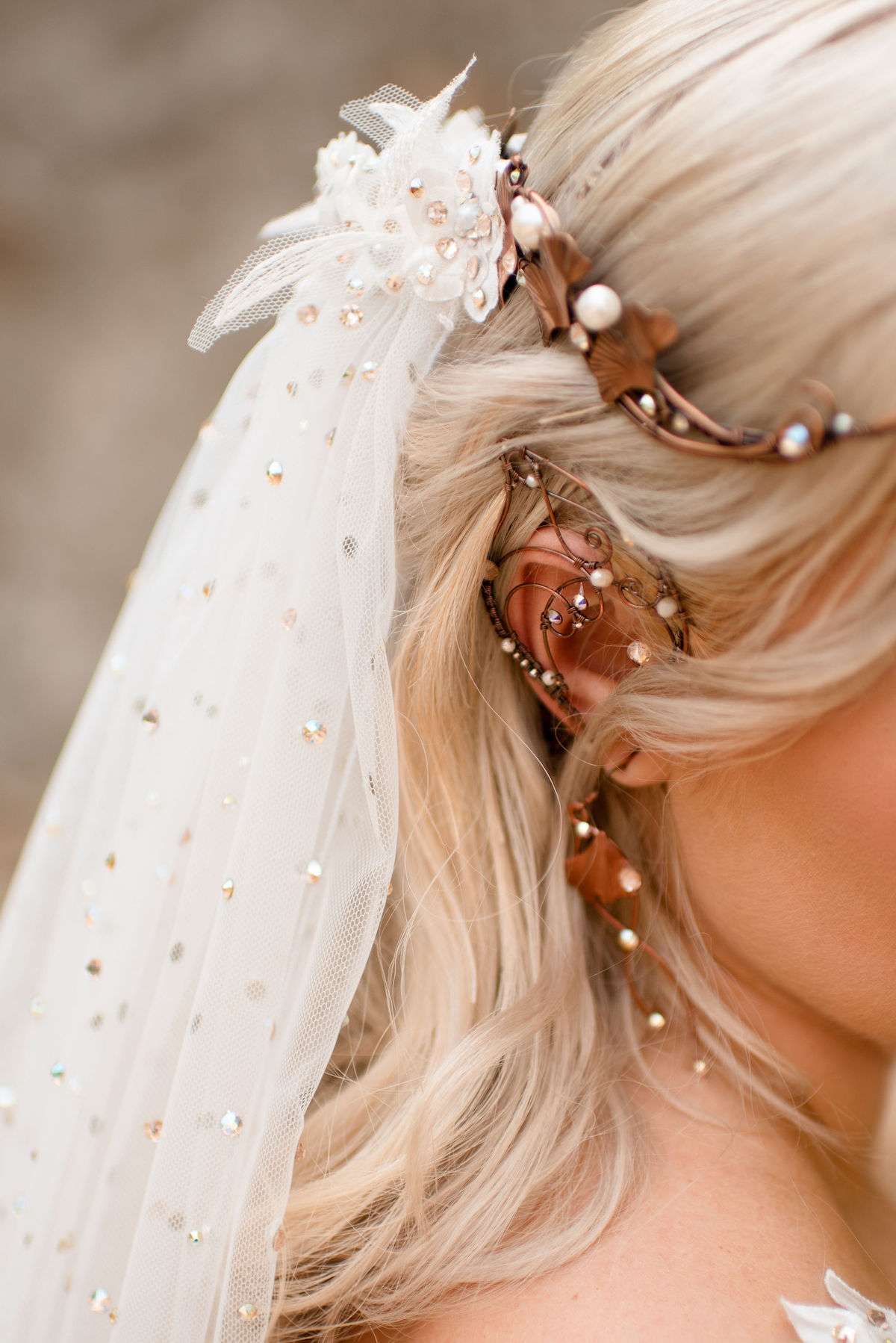 In true LOTR style, and with the sun making the stones on her dress sparkle, Tamara walked down the aisle to Aragorn and Arwens's theme, and once married, the couple released butterflies. Guests blew bubbles on their exit, and their dog ringbearer, Ragnarok, barked at the right time to say 'amen' with the rest of the guests!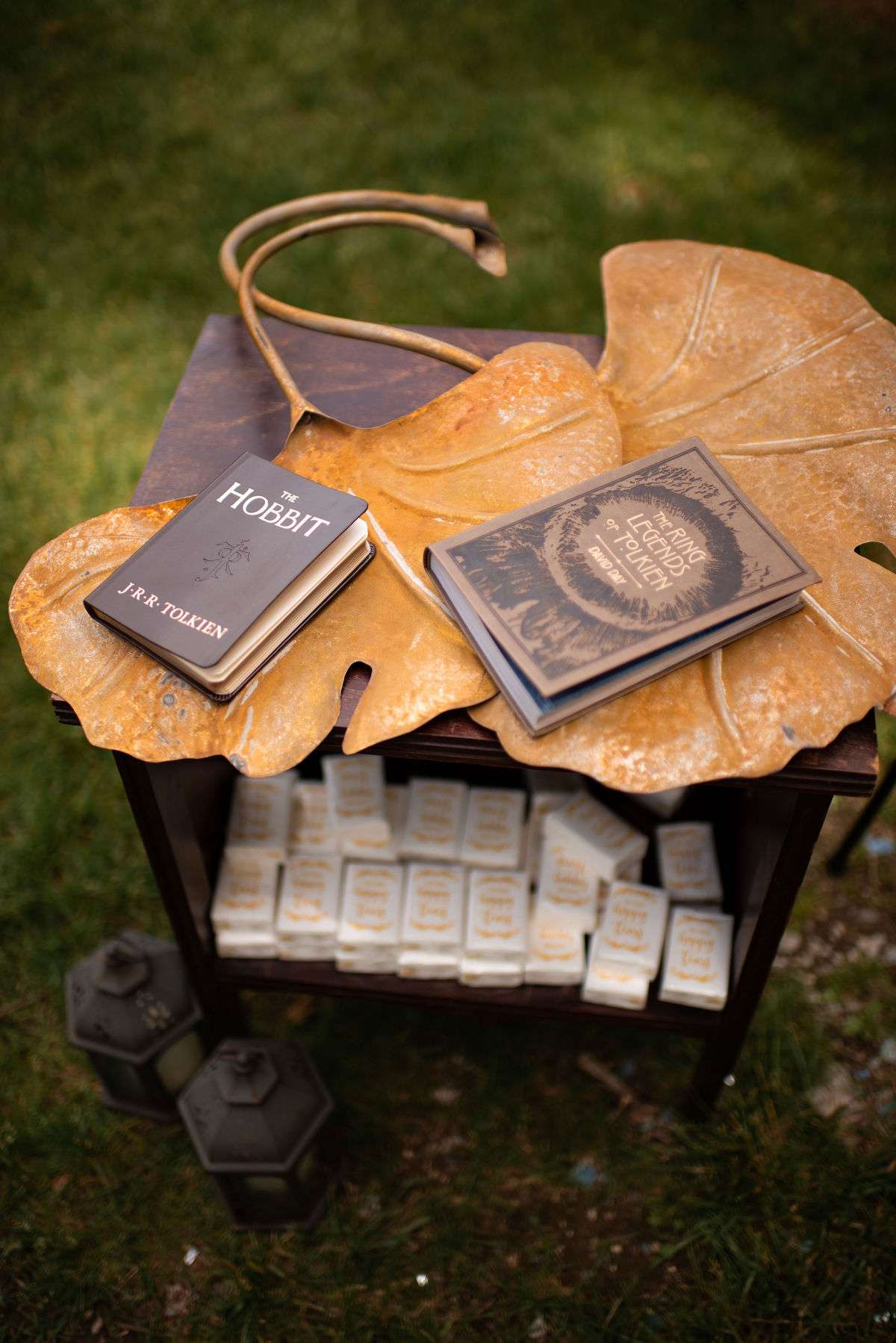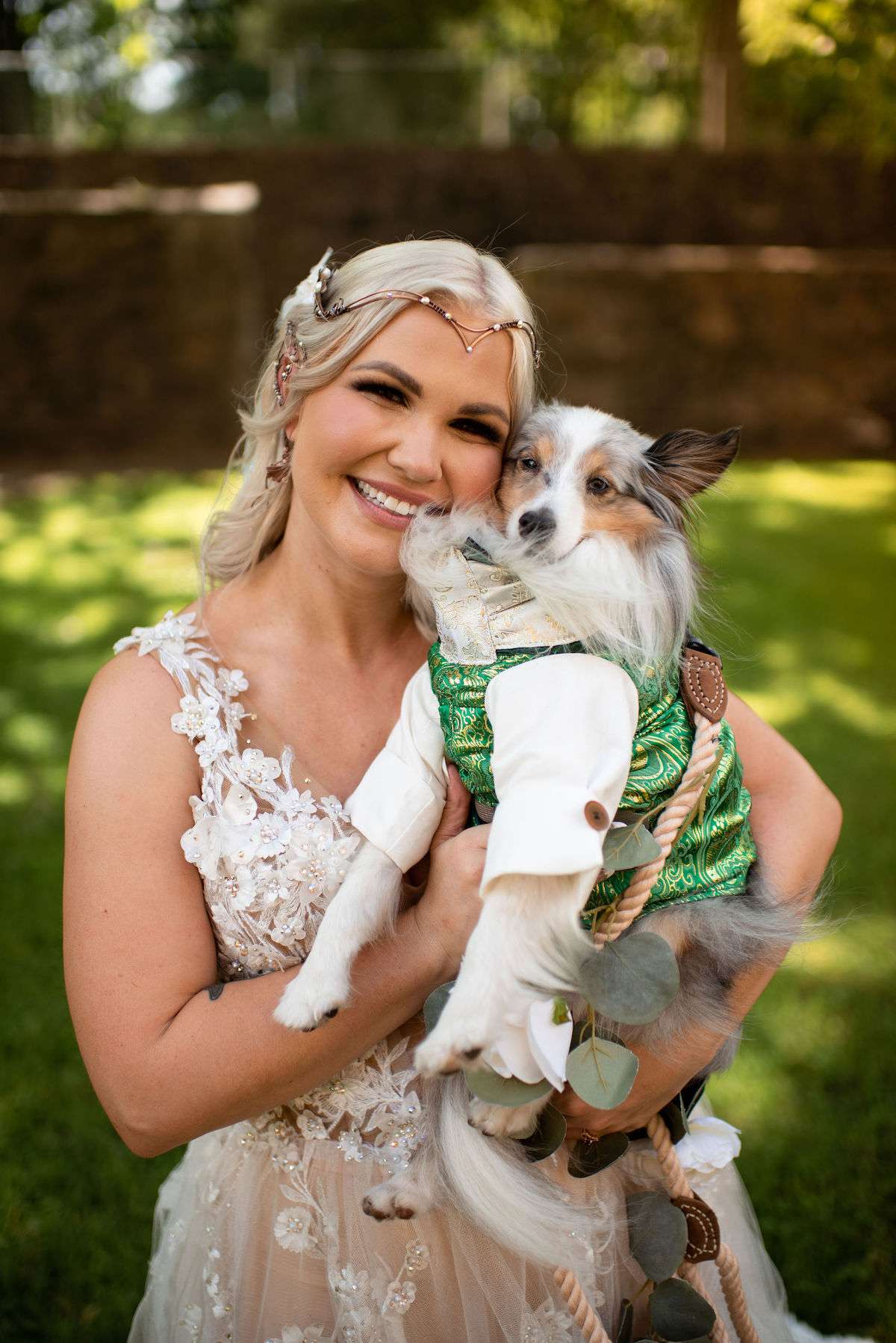 The couple's Quaker ceremony was officiated by Tamara's mum, and they chose to combine their last names to make a new, joint surname – Griffinglass – giving proper fantasy novel vibes!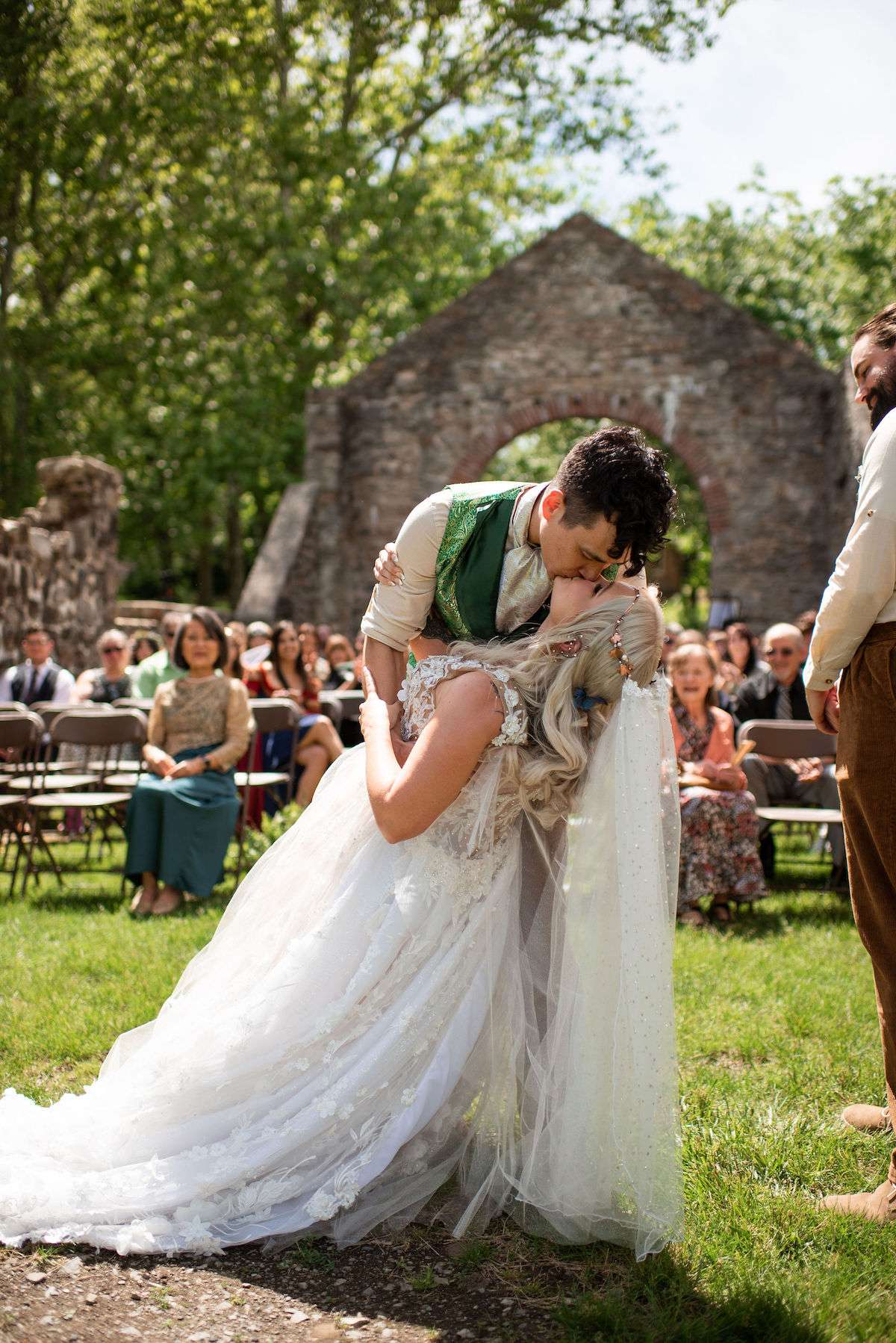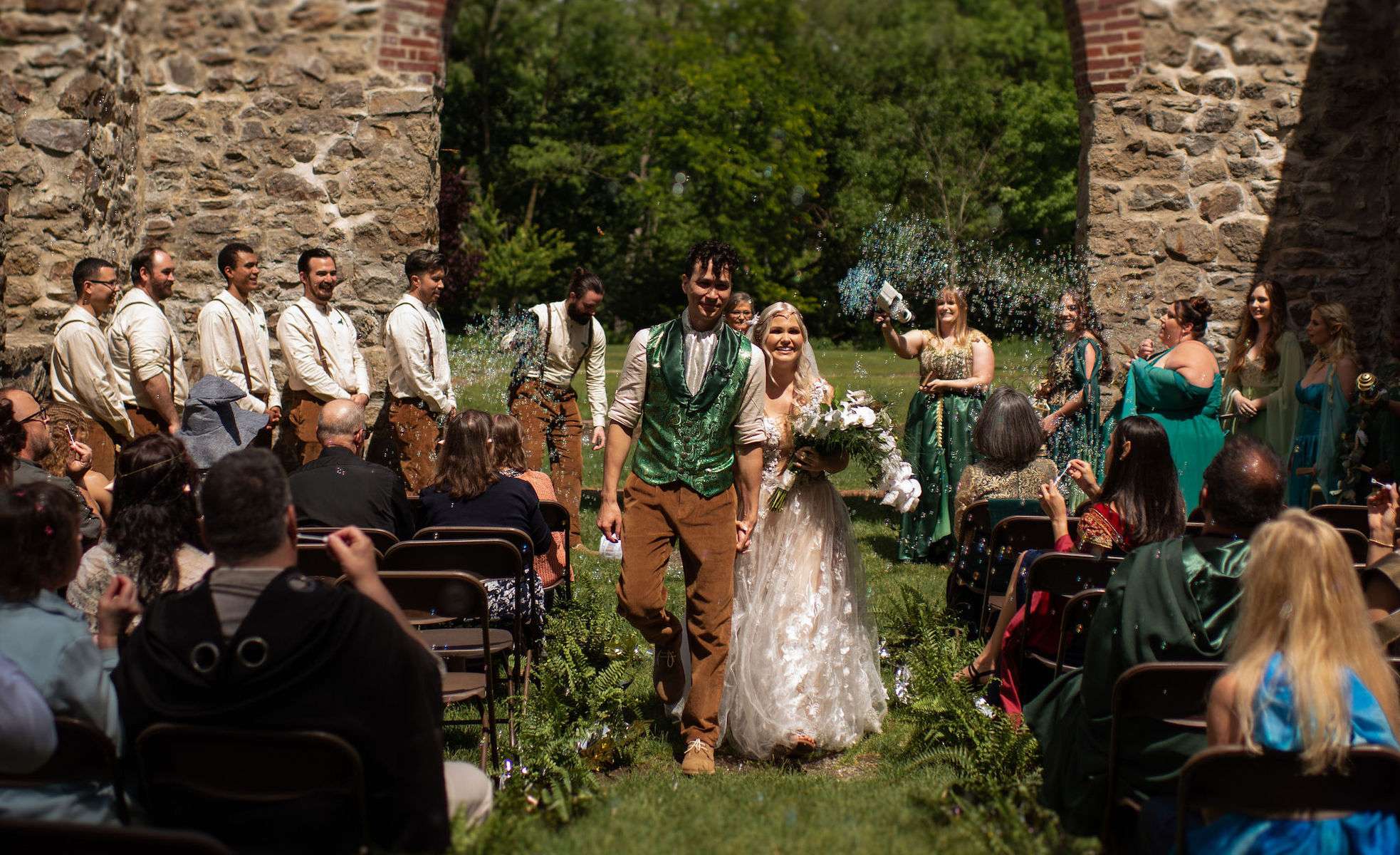 Making the most of being the bride and getting to wear white for the day, Tamara had a few costume changes, also surprising Daniel with a belly dance performance. In fact, she didn't leave the dance floor all night! However, for those not up for dancing, the couple had a Legend of Zelda themed board game table to keep them entertained. They also created a photo booth with LOTR props to match all the table centrepieces, numbers, seating chart and signs which were handmade.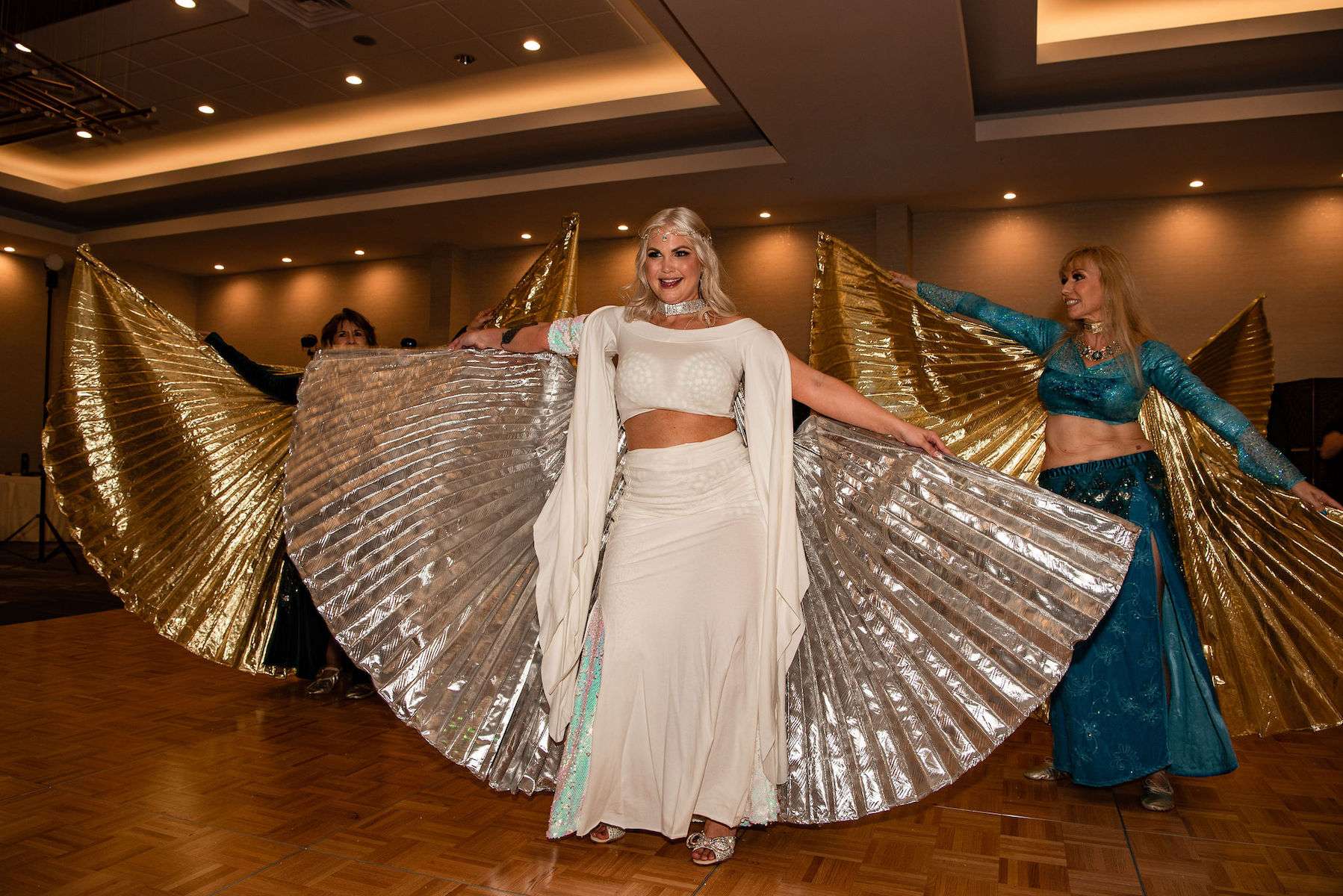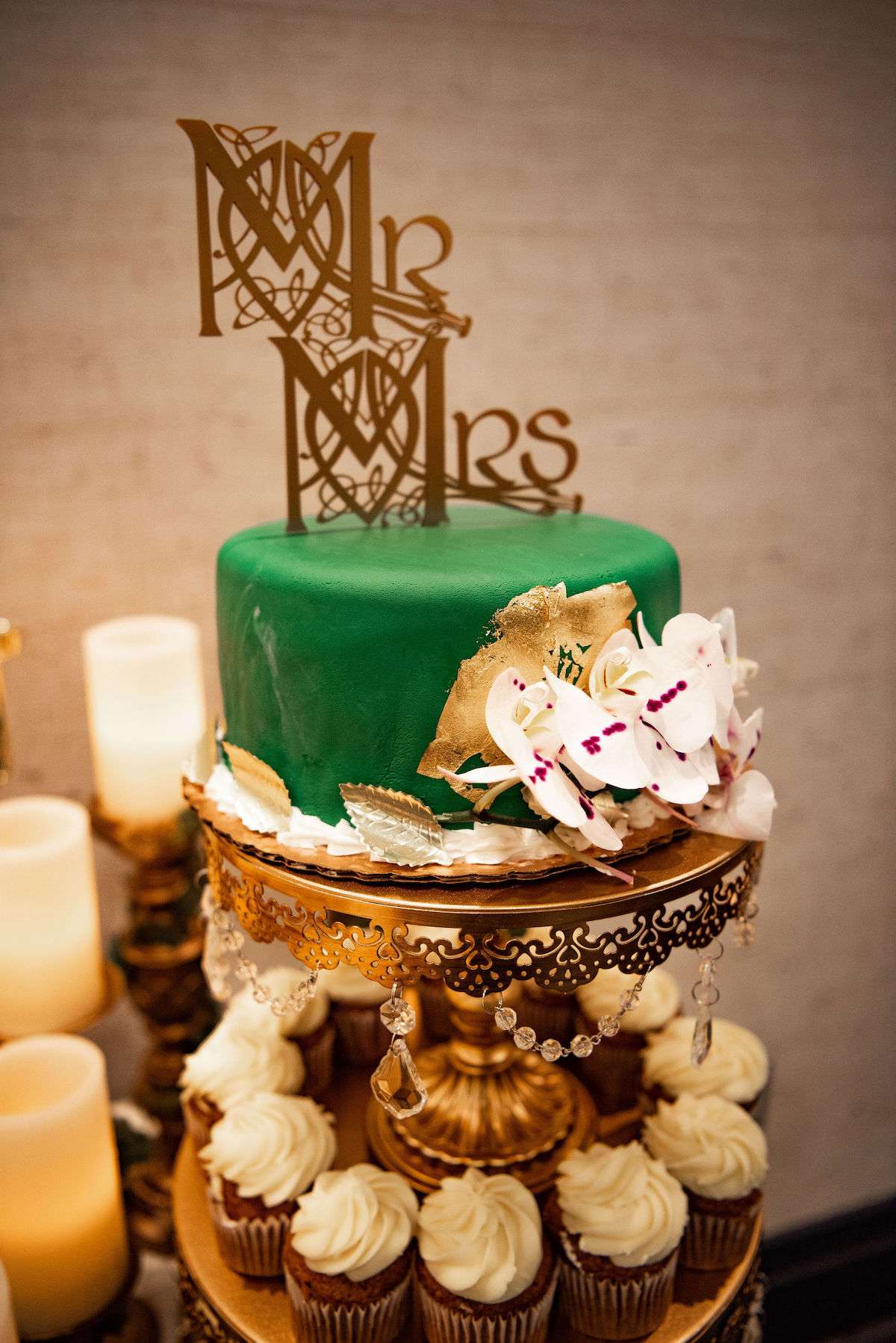 They created a lot of the décor themselves saved money, and although they discovered that Daniel was allergic to the materials they were using, it did mean he managed to escape helping! Candle holders were bought at Goodwill and spray painted gold, and moss and butterflies were added to create centrepieces and plate chargers, matching the outdoor LOTR atmosphere. Daniel said, "My favourite part of the planning process was just watching all of Tamara's ideas come to life!"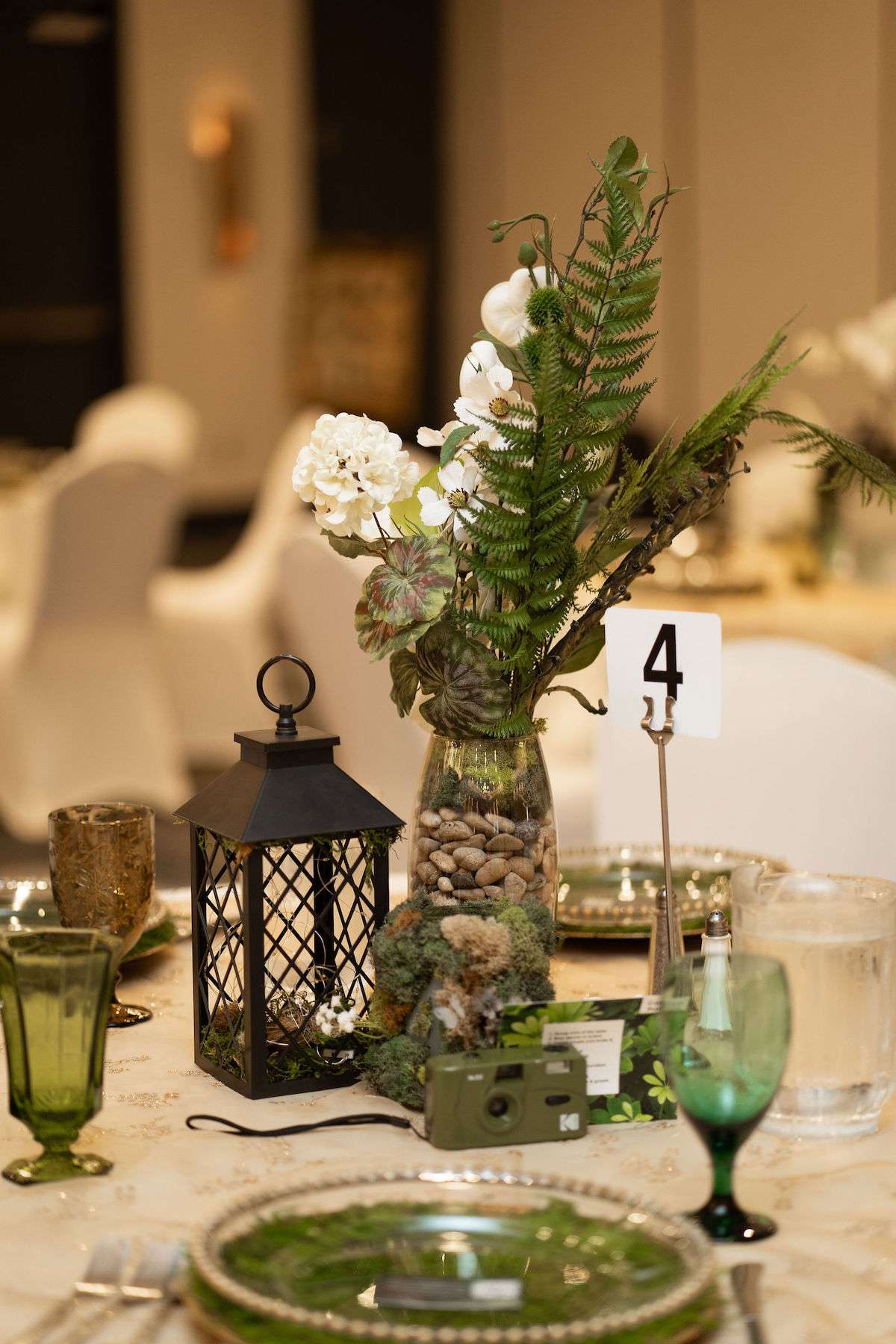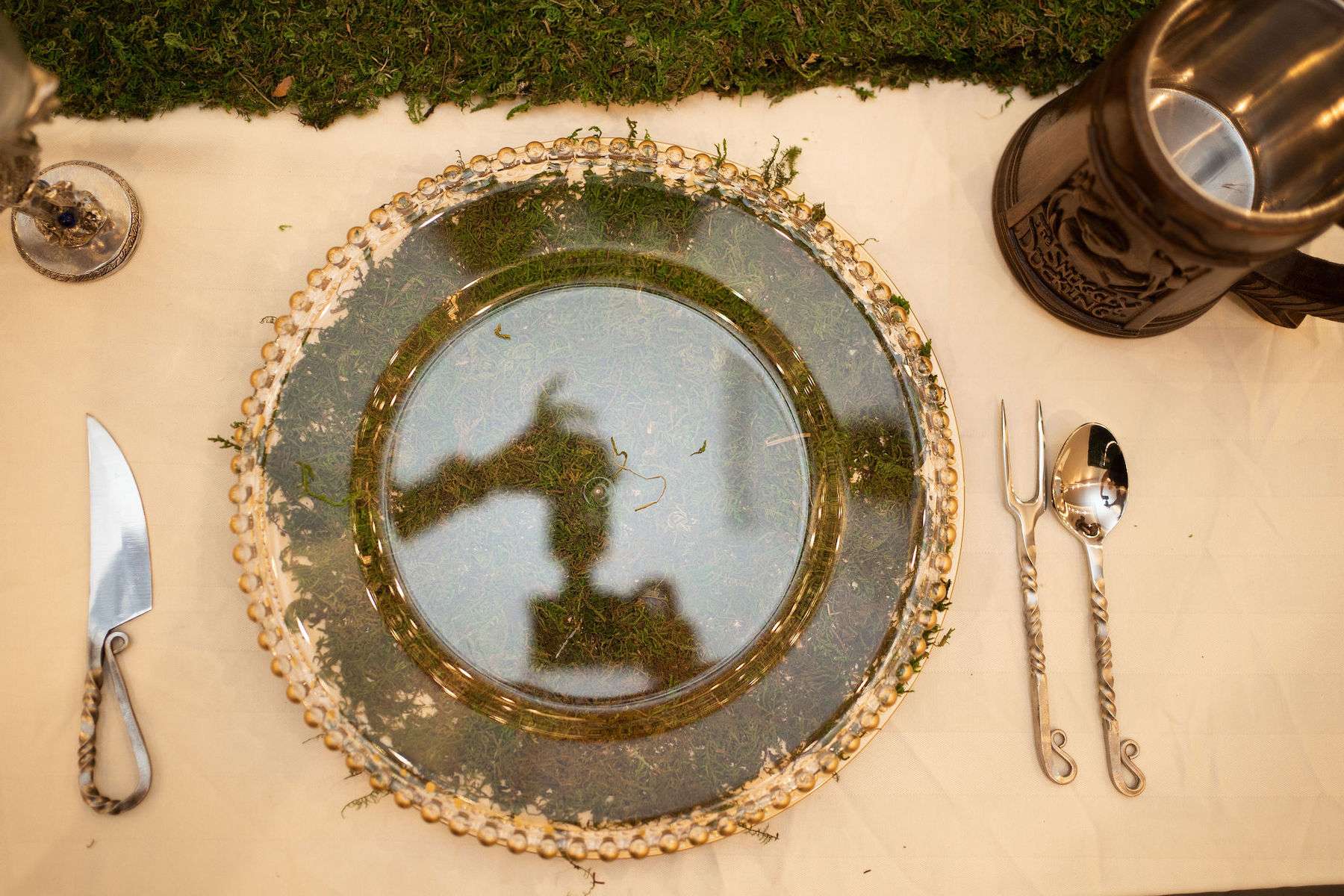 Having a day-of coordinator ensured that Tamara and Daniel could focus on their wedding rather than on details that would distract them. They told us, "We got to experience our wedding instead of managing it."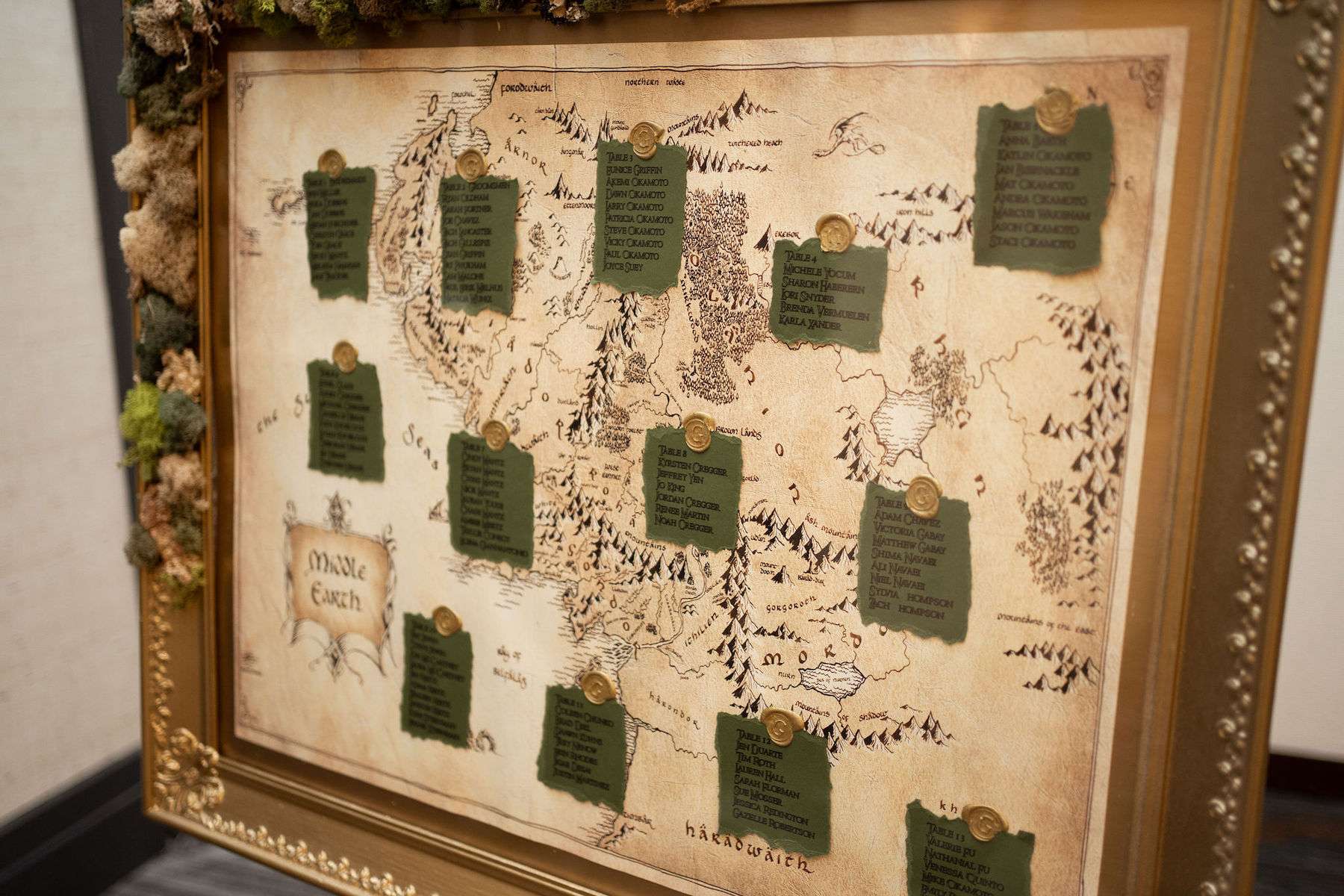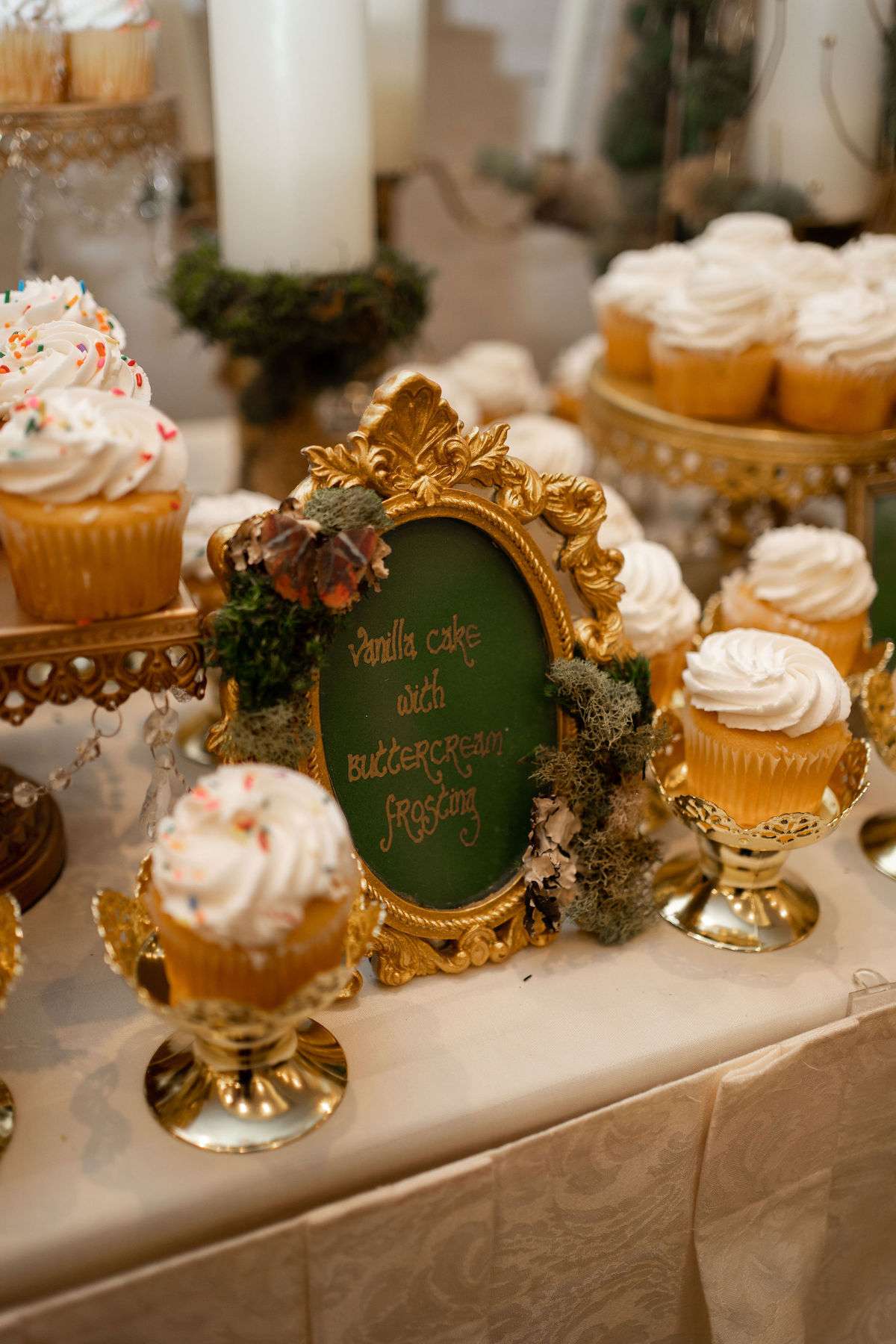 They also advised starting to plan early to ensure you don't have to compromise, finding vendors that can work in your price range and also practising the first dance more! They added, "Do what makes you happy and don't worry about what others think."