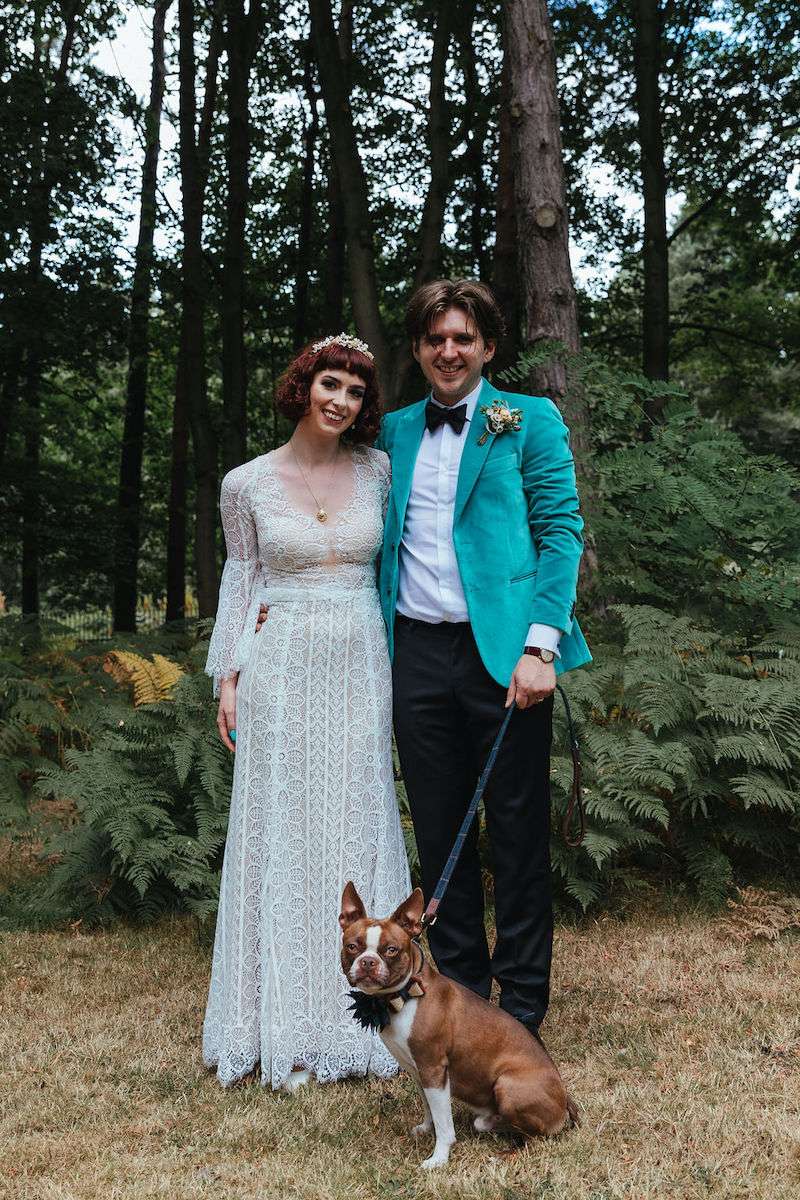 Vincent the dog was the main attraction of Imogen and George's wedding, getting involved in the ceremony and being the best boy throughout the day! Their wedding was filled with colour, amazing outfits, big florals and dark velvet bridesmaids' dresses. They were inspired be Fleetwood Mac (Stevie Nicks in particular) for their outfits, and wanted a general boho vibe throughout.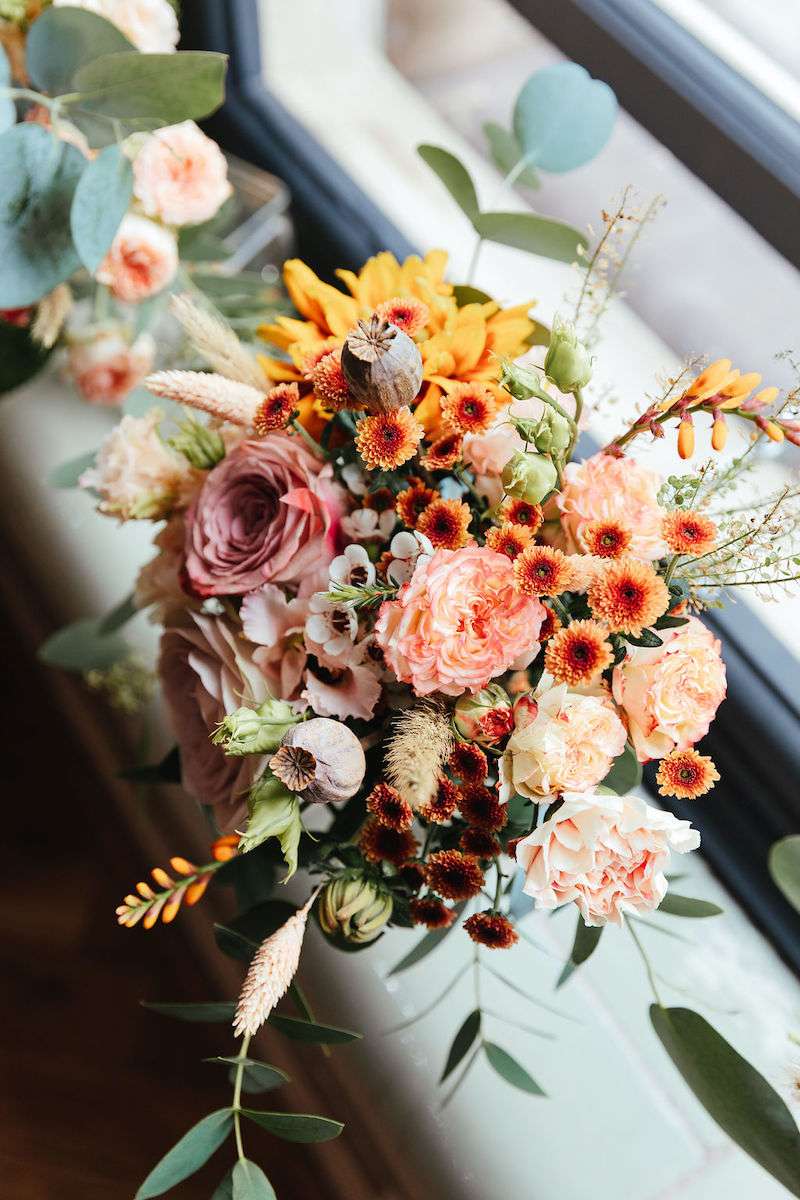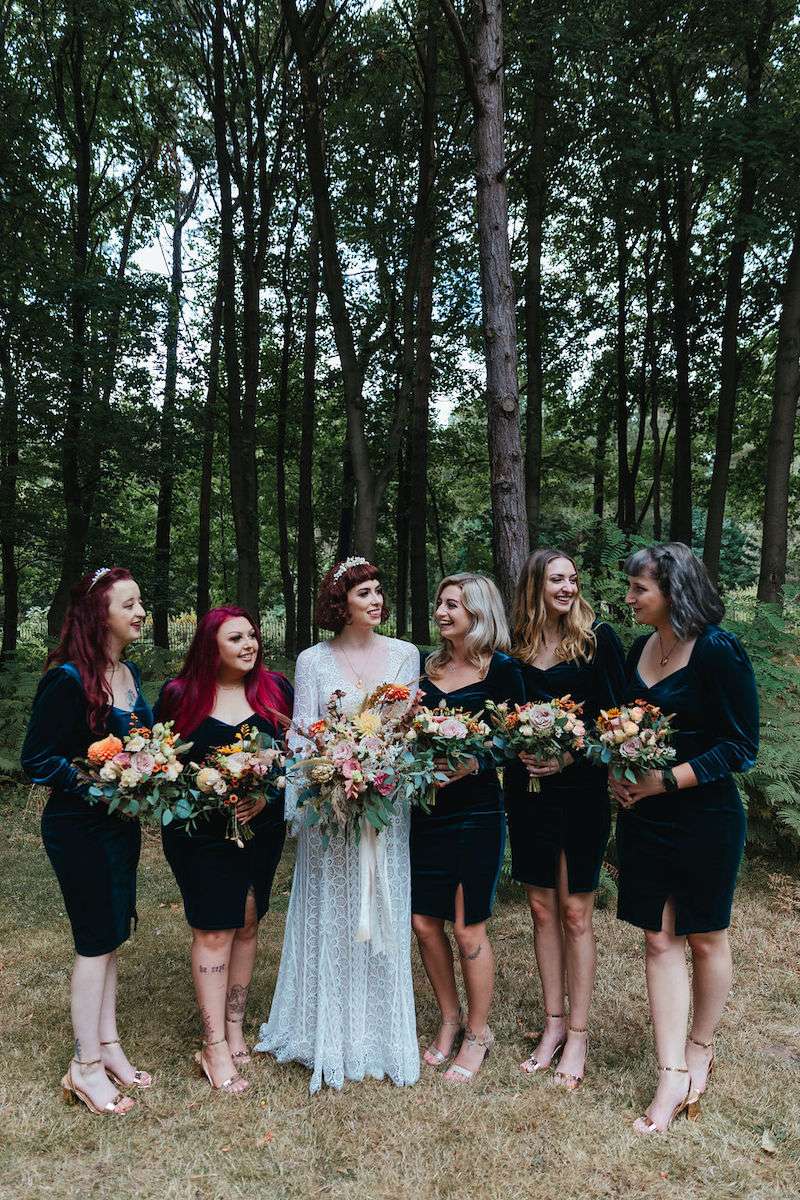 They chose The Pumping House in Newark as their venue, falling in love with the industrial style. In fact the venue was so beautiful, only florals were needed as décor. To bring the bohemian vibe, they incorporated a mixture of dried and real flowers everywhere.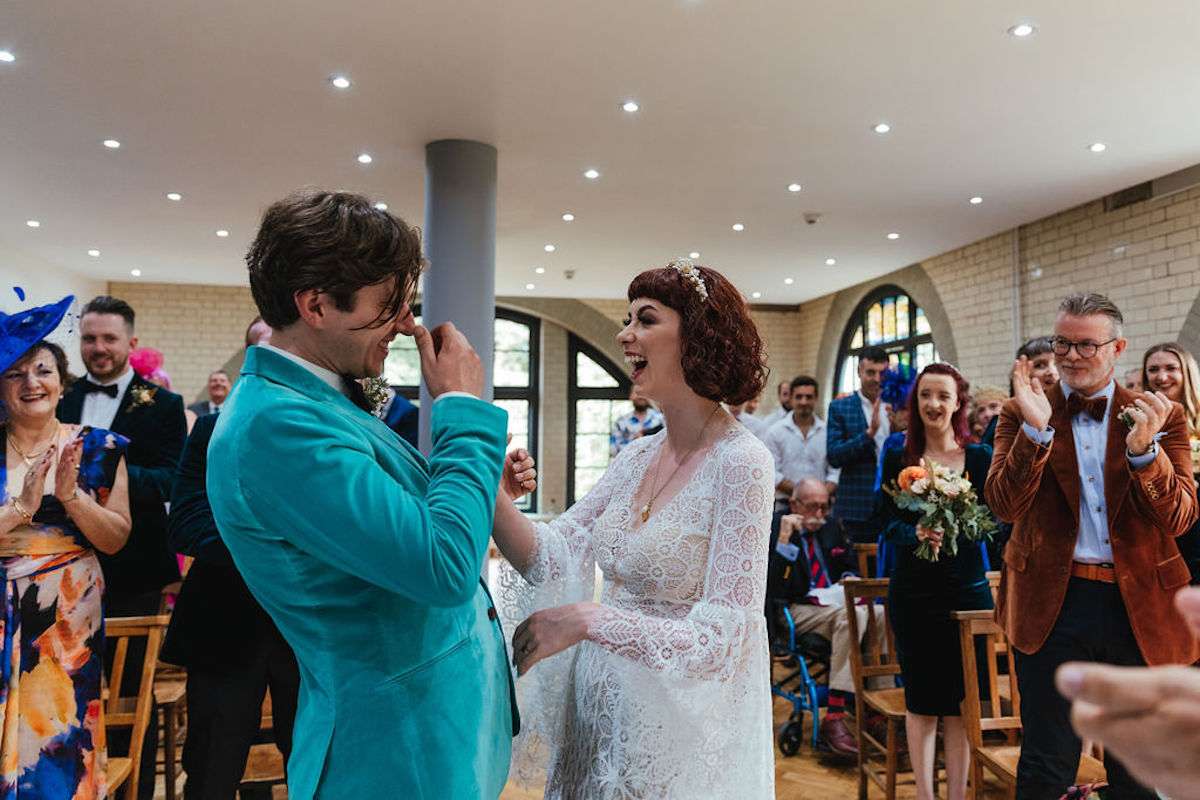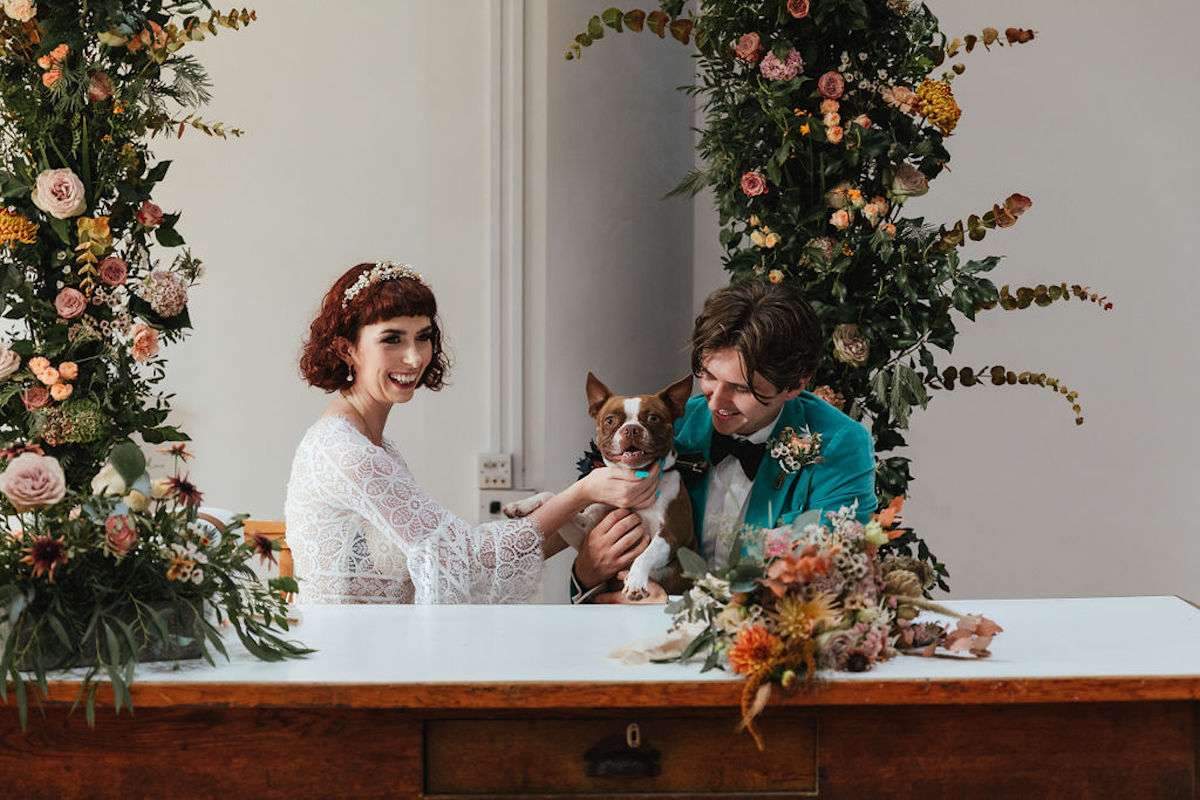 Gathering friends and family for the celebration, the couple also enlisted particular people, using their talents to add to their day, as well as save them money. Imogen explained, "George's father is a jeweller, so we asked him to make our rings, which saved some money as well as being a lovely touch! My Maid of Honour is a professional pastry chef, so she made our beautiful cake."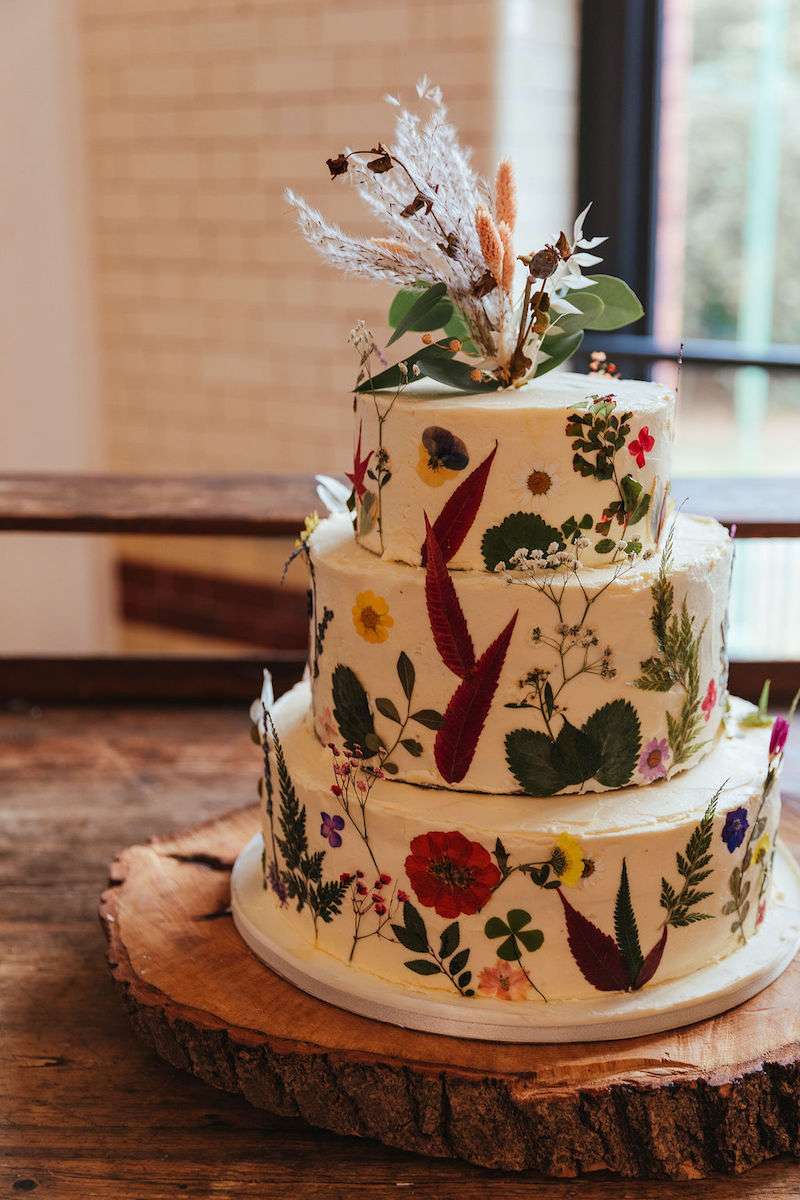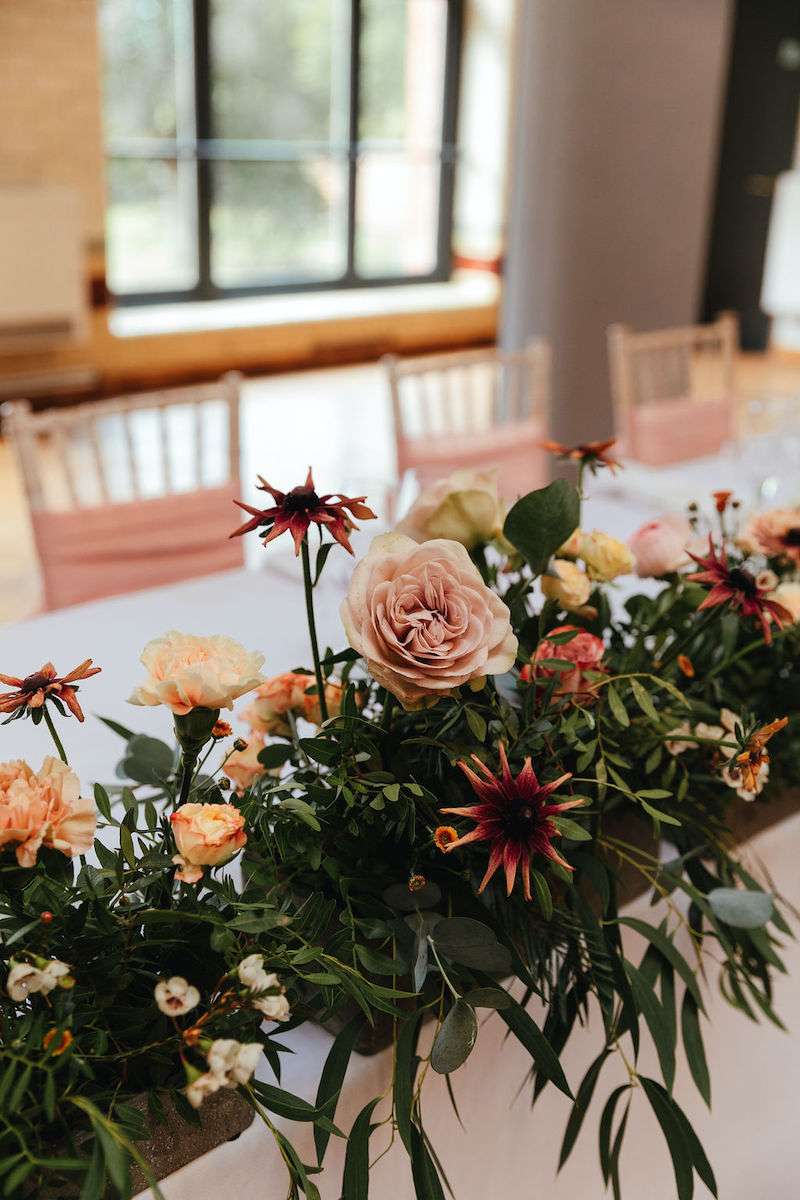 The couple leant towards a more traditional ceremony, with Fleetwood Mac's Songbird as the processional and reciting the traditional vows. Keeping the musical theme going, they chose Fall at your Feet by Crowded House for their first dance, and had a twist contest to Chuck Berry's You Can Never Tell to get everyone dancing.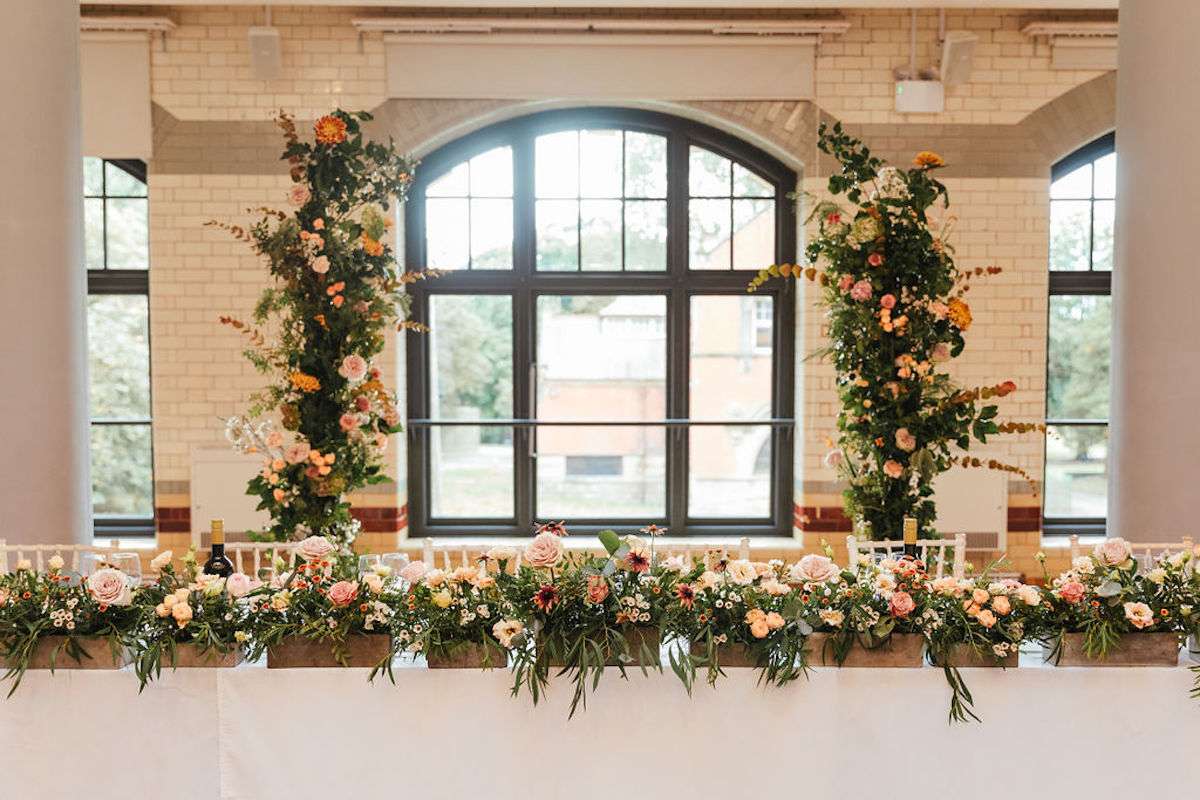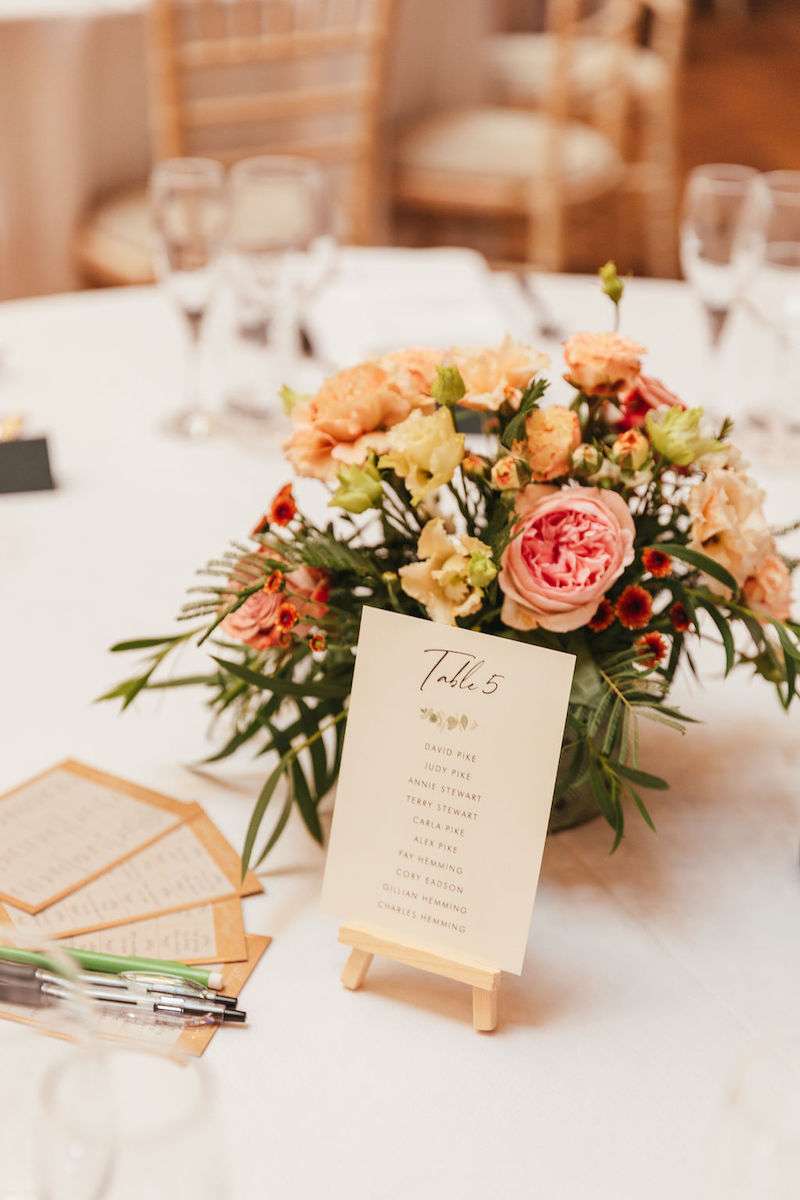 Trying on wedding dresses was Imogen's favourite thing about wedding planning, but she advised to be careful about footwear, thinking ahead to the dancefloor. She recommended, "Bring Air Force Ones to dance in! No one can see them under your dress…" And continued, "Don't stress too much, no matter what happens it'll still be the best day of your life."