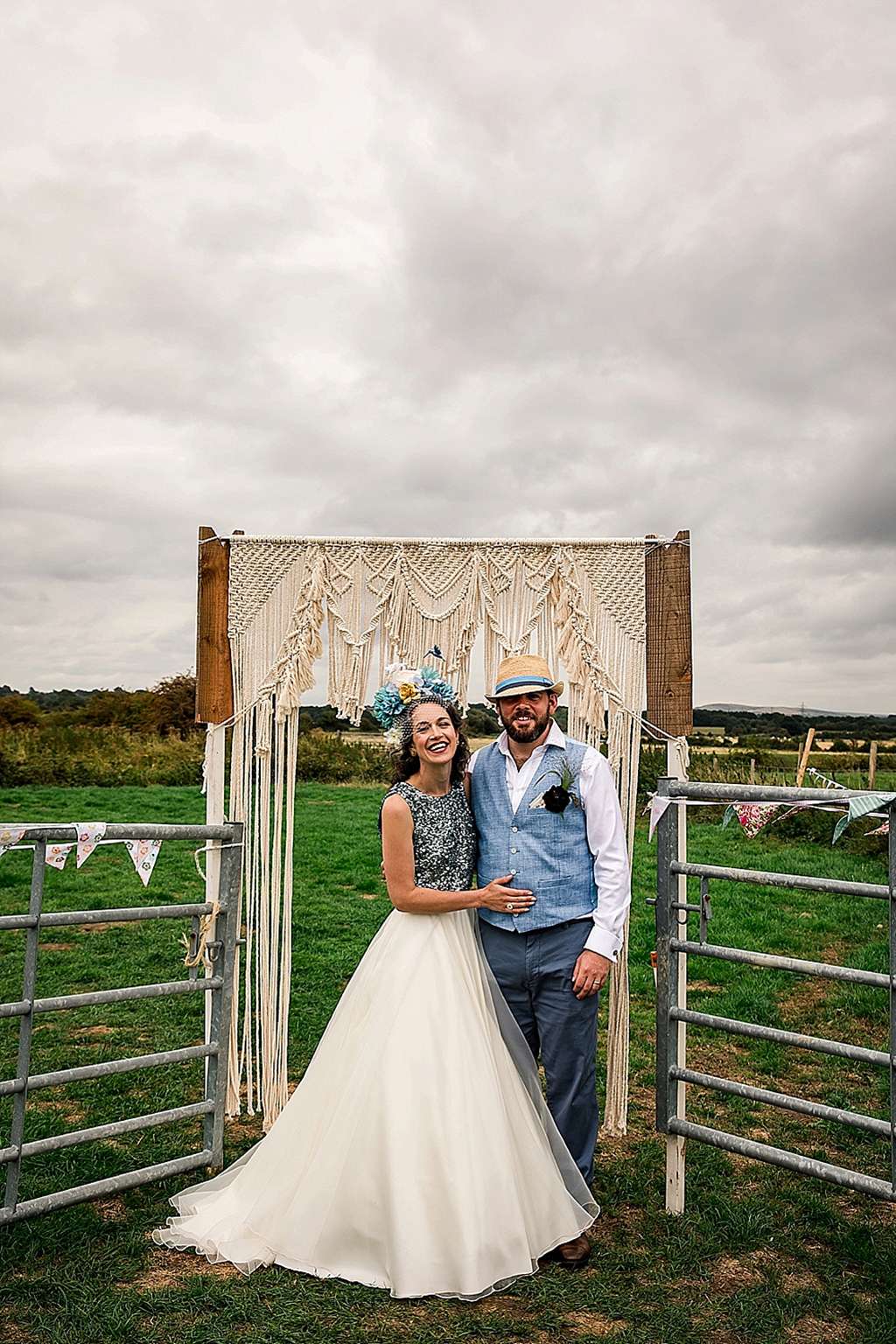 When Jess and Chris decided to get married, they found that the place they drew inspiration from the most was seeing how other people had done things their own way. They chose elements that they had enjoyed from other weddings, and did away with traditions they felt had no meaning to them.
"We made every decision together and questioned everything 'typical'," Jess explained. "If we didn't see the point of something, we didn't do it, and we replaced it with something meaningful to us." This meant switching an elaborate cake which no-one would eat for a bountiful buffet of local cheeses. They picked their flowers based on what was local and in season, and made blackberry whisky as their wedding favours as something that people would enjoy, rather than leave behind.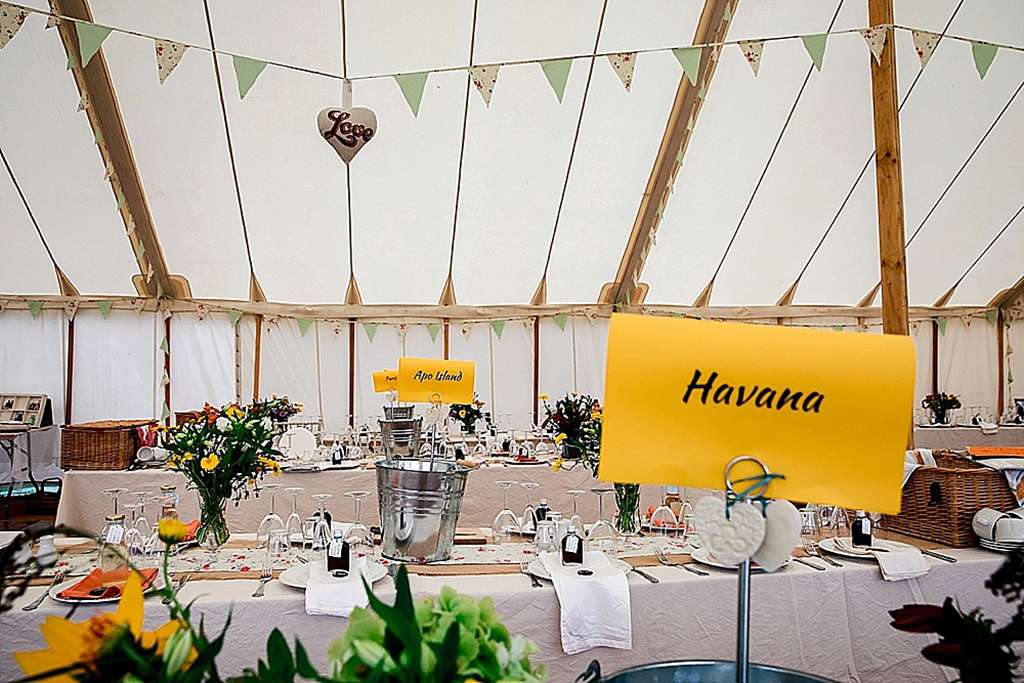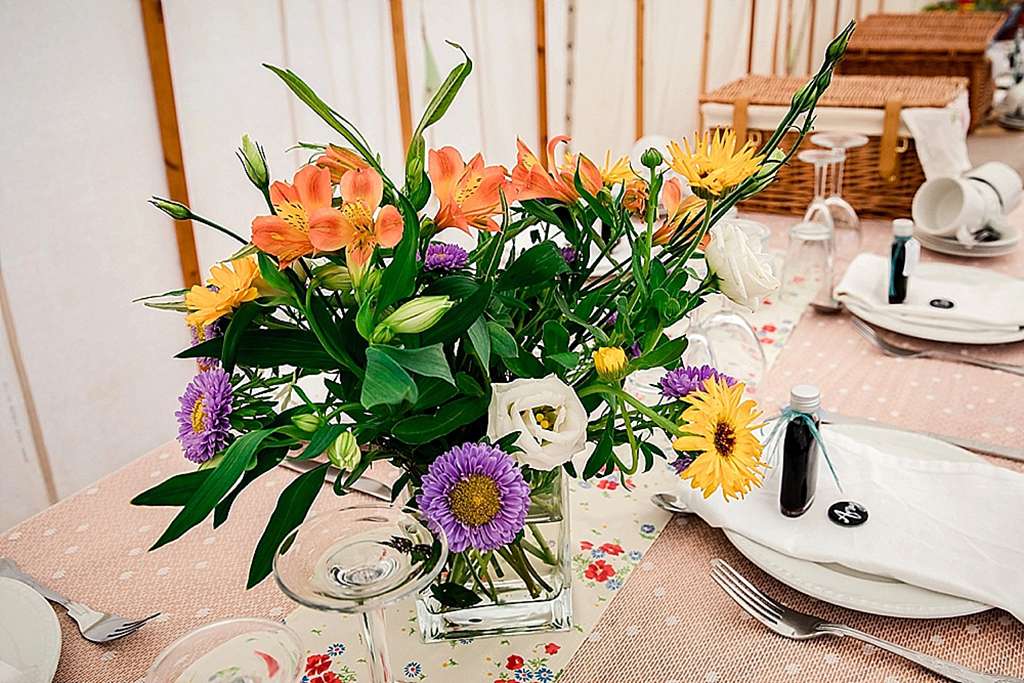 In lieu of a particular wedding theme, it was important to the couple that they spent their budget on what mattered most to them and that, in line with their day-to-day principles, they didn't consume more than was necessary or create a load of waste. They borrowed tablecloths, vases, hampers and fire pits from friends who'd used them in their own weddings. They made several hundreds metres of bunting from old sheets and shirts. Flowers were arranged in vintage jugs, borrowed vases, even an old watering can and large mayonnaise jars. With their venue boasting 360 degree views of the Sussex countryside, they felt it needed little embellishment for the sake of doing so, and were happy to allow the beauty of the local surroundings to shine through.