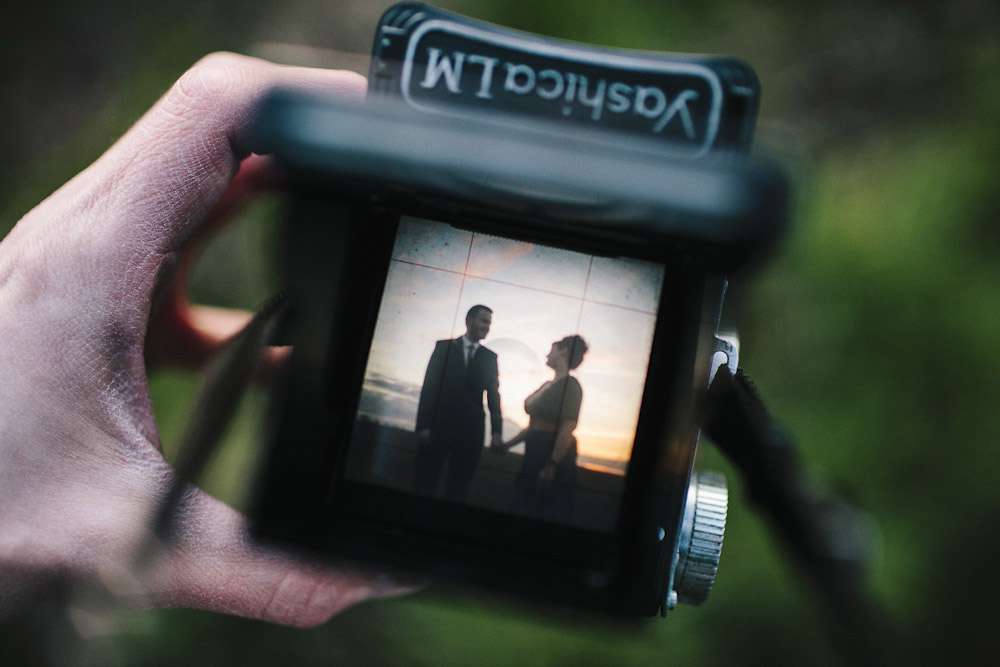 Emma & Trevor's farmhouse wedding took place in February. Their venue, Donington Park Farmhouse, an amazing space in Derbyshire, really set the theme of the day. The couple wanted the décor they chose to suit the surroundings, and so the wedding evolved into a rustic inspired theme. They had natural elements such as stone and exposed brick, key vintage pieces on the tables and wildflowers.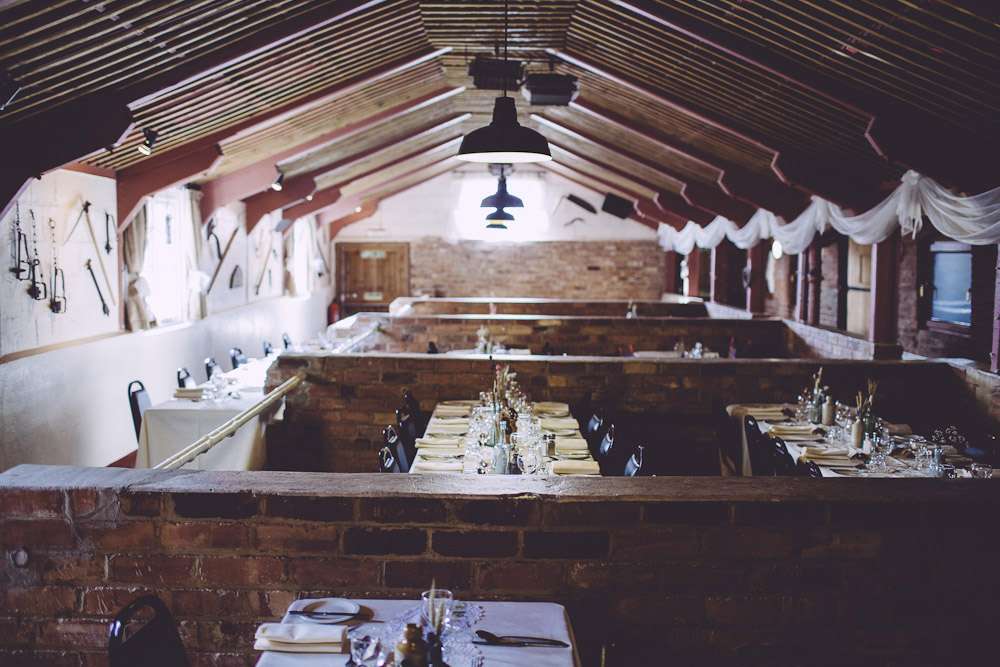 "Because the venue was a farmhouse, we had lots of exposed brick and natural materials, so our theme evolved into a kind of rustic, vintage style with the antique inkwells and bottles, old doilies and dried wheat and lavender", Emma explained. "I hate the concept of a 'vintage wedding' (having been to a few wedding fairs along those lines that just felt really contrived) but in this case it really suited the place. I can honestly say we weren't looking for total co-ordination, and we went with our gut instinct on what we liked. Because the venue was so amazing we actually had very little décor in the end."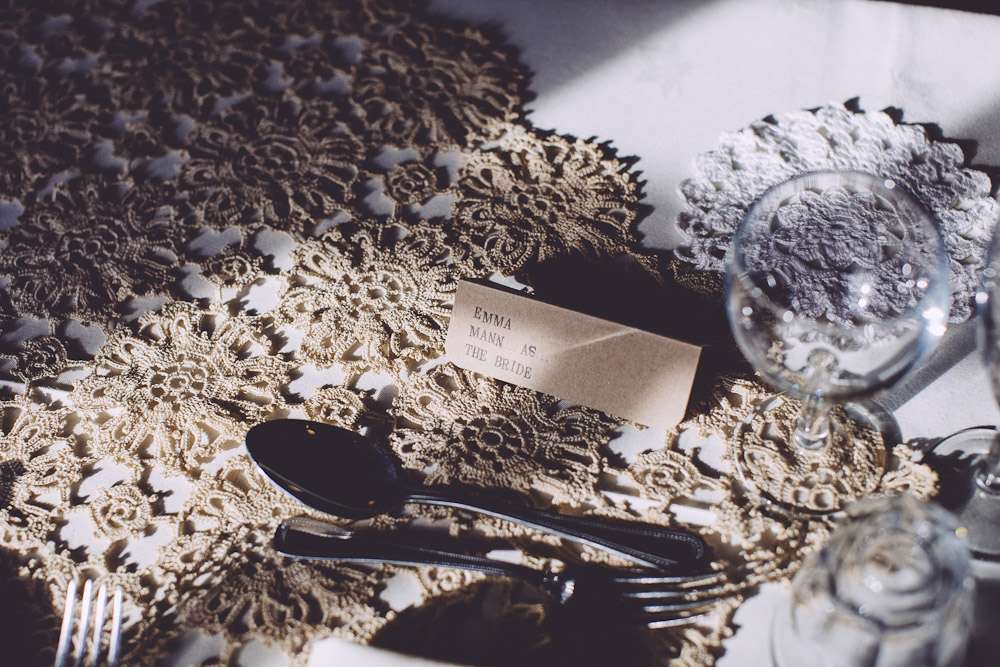 "The thing is we didn't feel like we were doing things 'differently', we did them exactly as we wanted to!" she continued. "I guess the most important thing for us was to stay true to our personalities, having Hulk Hogan on our wedding cake, choosing music and readings for the ceremony that genuinely meant something to us, and generally not ever feeling like we were compromising on 'traditional' details that made us feel uncomfortable. The inspiration came really when we'd found the venue because we believed whatever style or theme of the wedding it needed to fit with the surroundings. Half the excitement of looking around for the venue was to then imagine what the theme might be. We were open to anything at that stage, and that felt more natural than having a pre-built idea and trying to force a square peg into a round hole."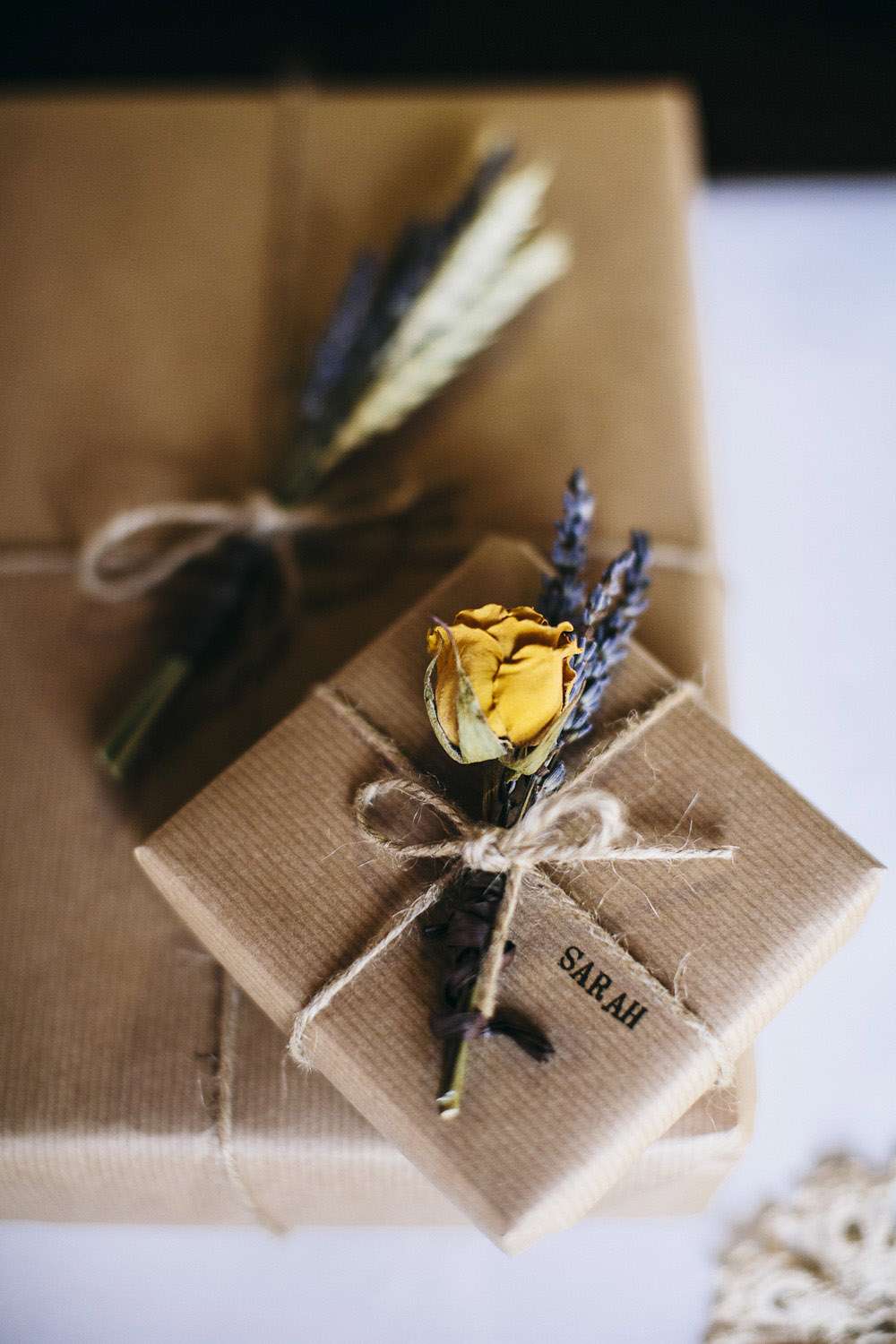 Emma wore a custom blue floral dress made of Liberty fabric. It was designed and created for her by Jema Hewitt of Kindred Spirits, Bridal Originals. "I knew I didn't want anything resembling a traditional wedding dress", she explained. "My dress was made with Liberty fabric, a crepe de chine in one of their limited seasonal prints called Isabella Grace. The lace details were made with scraps of antique edging, small embroidered monograms – an E and an S for Sarah my bridesmaid, and pieces of a crocheted table runner I'd found in an antiques market!" Her shoes were a last minute purchase from Dorothy Perkins and her locket was vintage, belonging to her mother. Inside she had photos of her grandparents.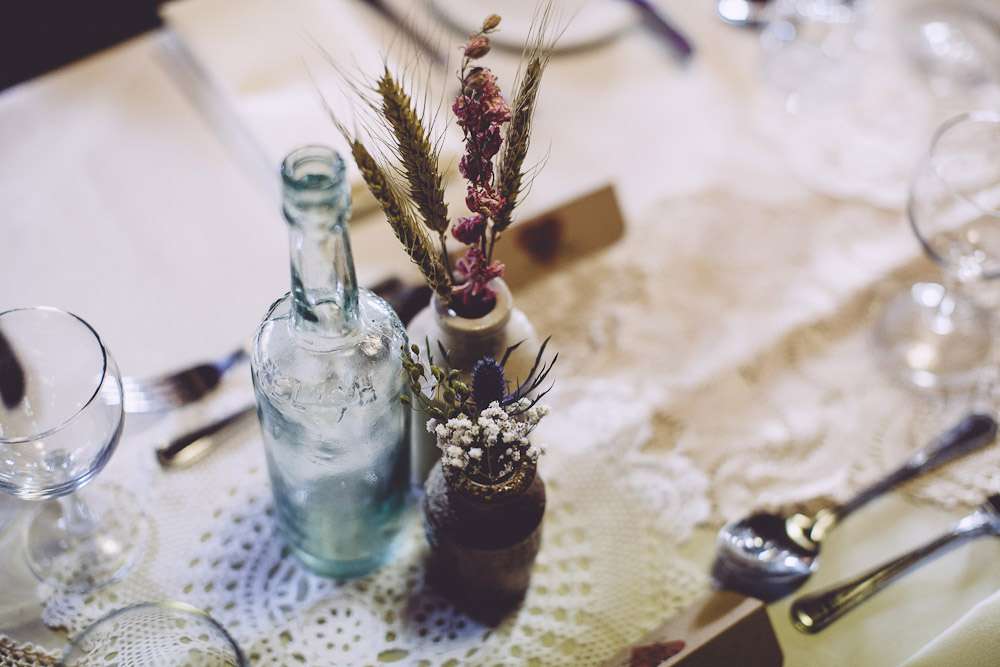 "The whole day went by in such a flash!" Emma concluded. "It sounds very cheesy, but for both of us, our most favourite part of the wedding was that moment when we saw each other for the first time as I skipped up the aisle with my dad (yep, we skipped!). We also loved the buzz of all our friends and family while we were eating our meal, we spent a few moments sitting back and watching them all getting along even if they had never met the person next to them. It was thinking about these moments that made us realise, while the blood, sweat and frantic eBay bidding made everything look lovely, the most important thing was what we were there to do and sharing it with our favourite people."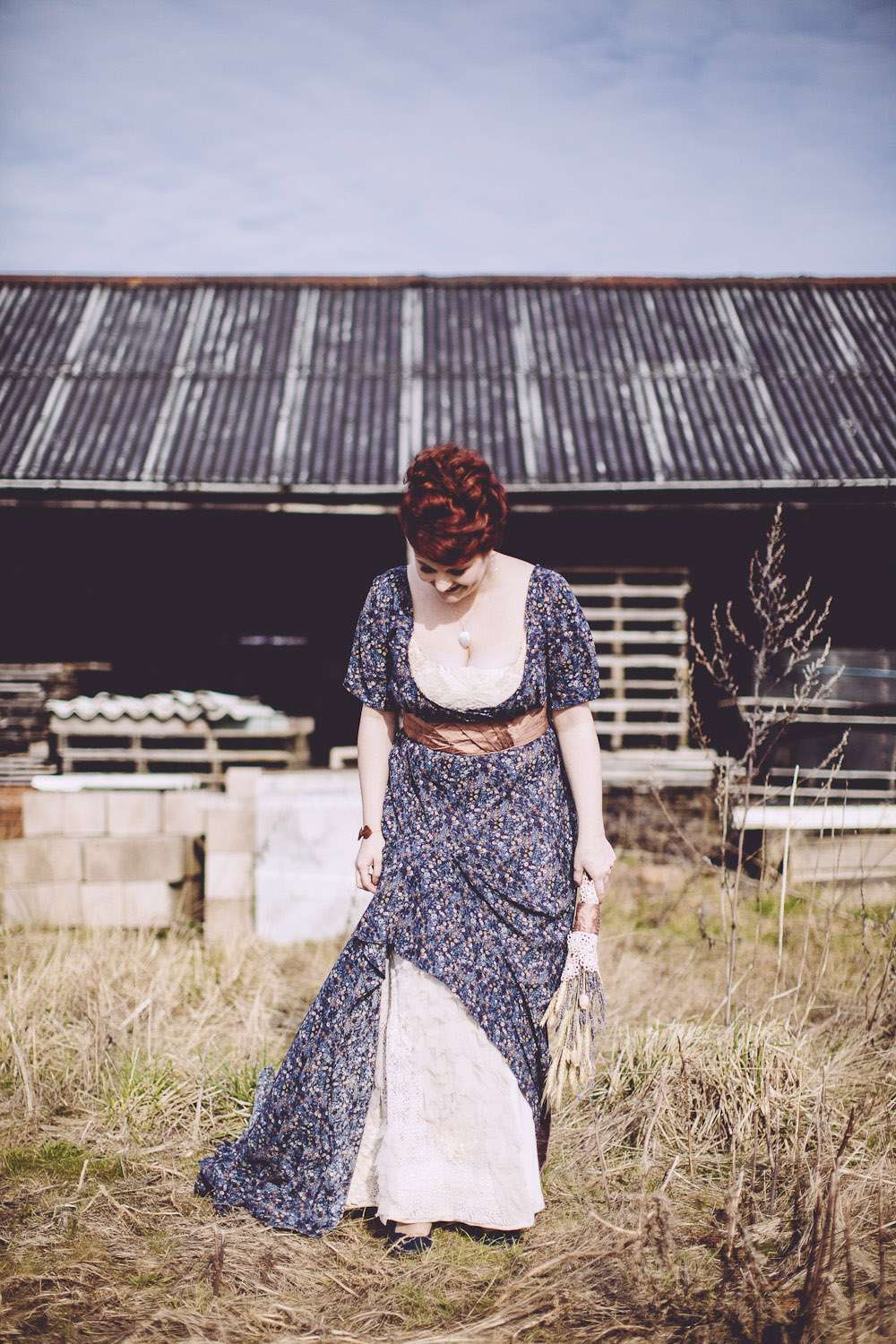 So beautiful. Thank you Emma & Trevor for sharing your special day with us today.