Bego and Sergio wanted a non-traditional wedding that didn't cost a fortune. They wanted their day to be fun and informal, and for their guests to have a really great time. The venue was a warehouse and they had a subtle theme of electricity and lights with their DIY décor items.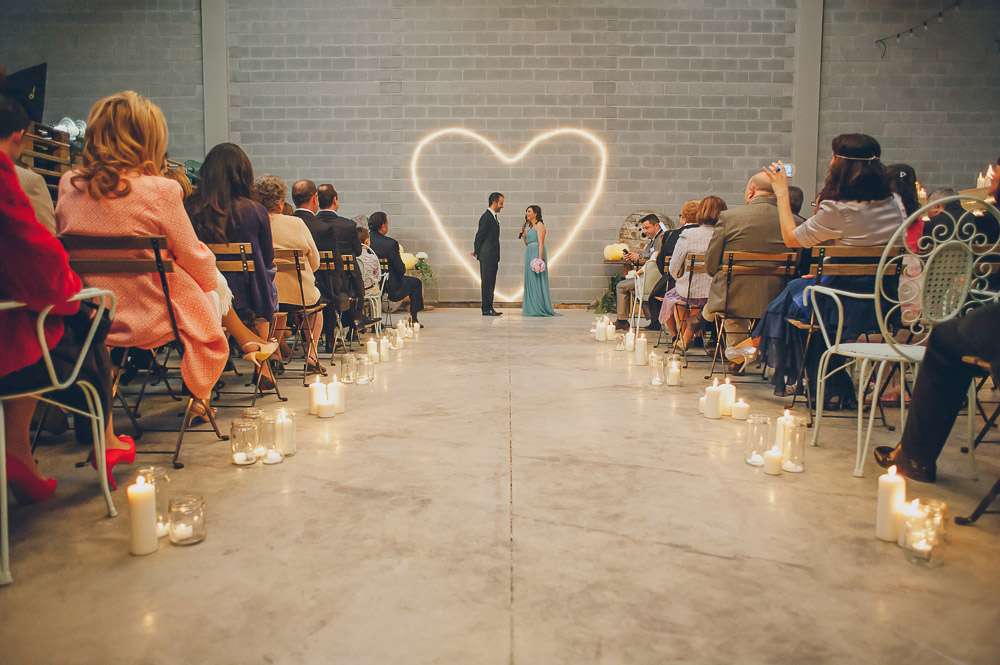 "We wanted an informal wedding in a place where we could be really comfortable", began the bride. "We didn't want the traditional banquet with all people sitting in a table, we want a cocktail style party. Sergio also wanted to play with his band. After going over a lot of options, we decided that a warehouse would be the best place for us as we could really put our own stamp on it. The décor was all related to a theme of electricity."
The couple saved money by nothing going down obvious or traditional routes. Bego wore a blue dress from a non-bridal retailer and the venue belonged to one of her father's friends. They also homemade almost the all of the decorations.