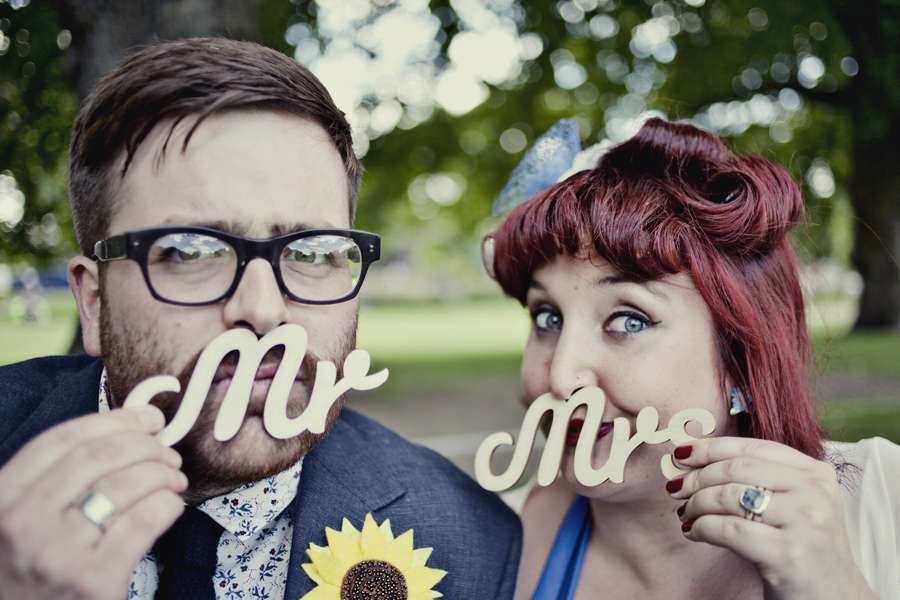 I fell in love with Rebecca & Morgan's quirky wedding as soon as it landed in my inbox and I'm honoured and super excited to share it with you today…especially because they used some of my favourite suppliers (including Lisa Jane Photography and Vivien of Holloway) and well as some of the DIY project that I've posted on my blog. Yey!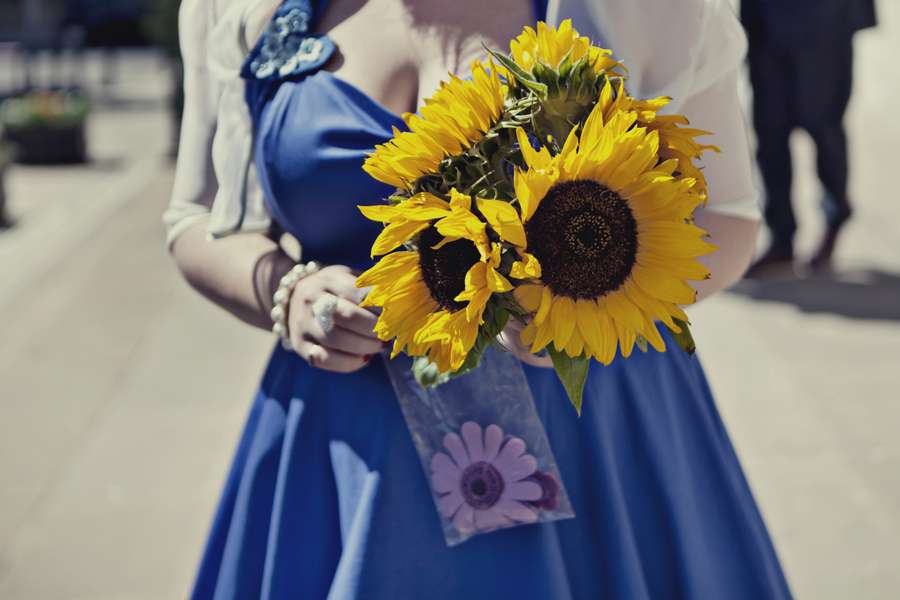 Rebecca told me all about their fabulous wedding. "Morgan and I grew up only 8 miles apart and even went to the same secondary school; in fact he was in my sister's year in school. However we didn't meet each other until April 2009, believe it or not he sent me a facebook friendship request, we went for a date and a crazy year later I asked him to be my fiancé. I even commissioned a ring from the quirky designer Amber France as a surprise, he said yes (sigh of relief on my side). Our daughter Efa was born and things went on the back burner and then 7 months later on my birthday he gave me a beautiful blue opal ring, it was like a green light!"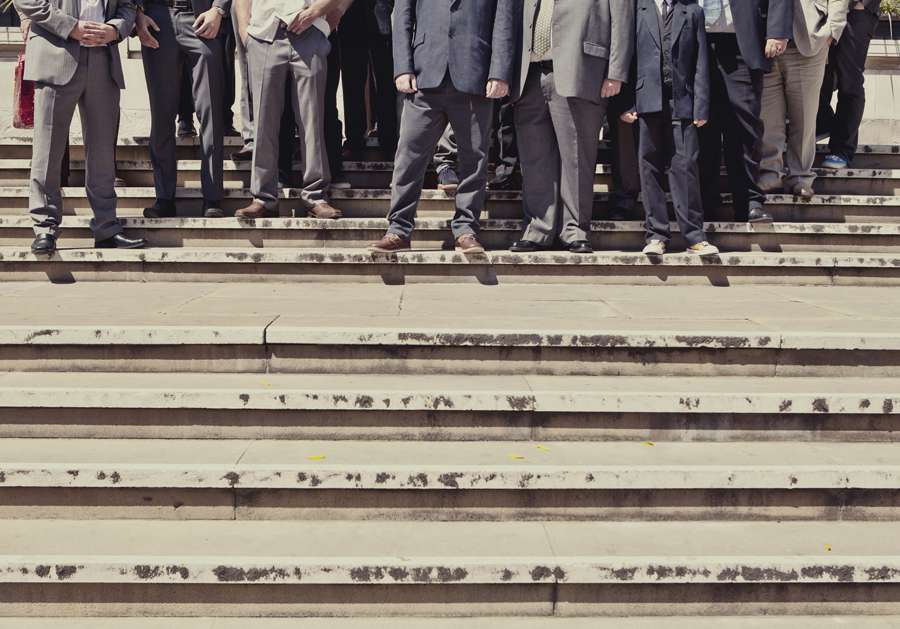 "So we started chatting about our ideas and planning. We're both artist so we knew our wedding would be different and would have to truly represent our characters and what we love in life. We had originally planned to have the wedding in 2013 and Morgan wanted to have it in North Wales where we're from but things had been hard of late and I couldn't justify spending all that money just on one day. We just had to make the difficult decision to leave London, which meant leaving all our friends and our way of life behind, so I suggested to Morgan let's get married before we go. In the end London was where we met and where Efa was born and that was the start of our 7 weeks to plan a wedding."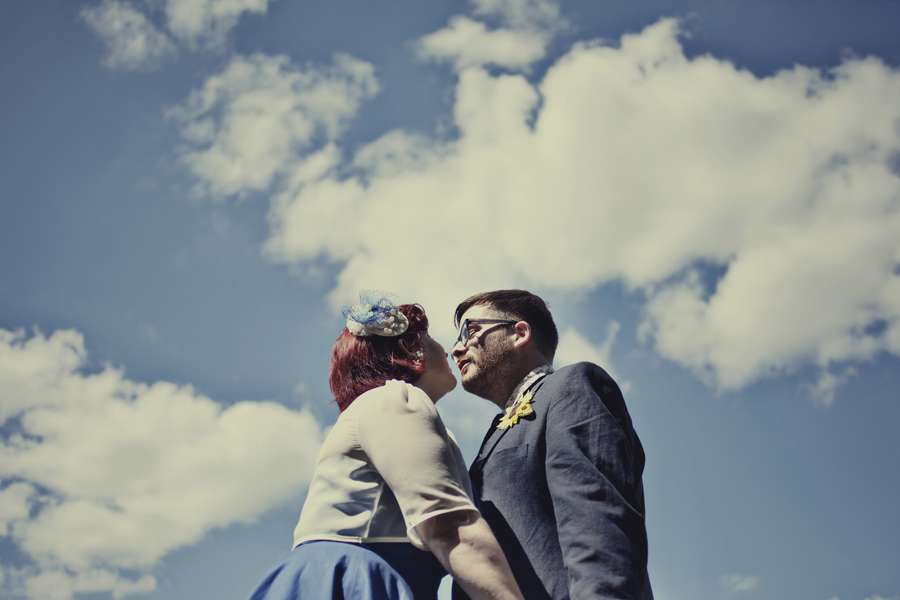 "We both wanted something fun, relaxed and most importantly something that was us. We choose our local Town hall for the ceremony and got married on a Friday. Morgan chose his local pub for the lunch, Pembury Tavern and I found The Royal Inn on the Park and rented the private room upstairs for the evening party. It was all based in the borough of Hackney where we use to live. We had a strict budget so DIY was a must but being creative types and having arty friends to get involved made it fun not a chore."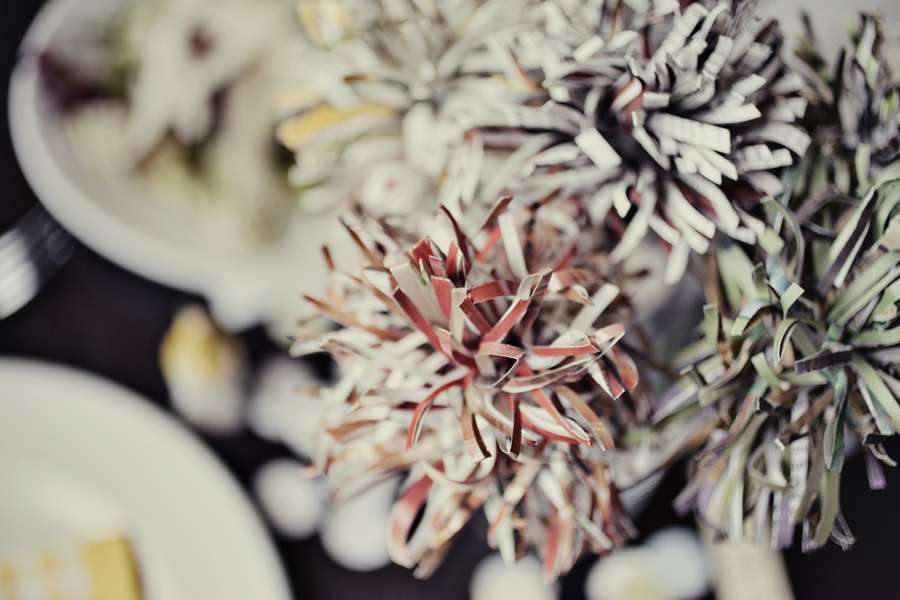 "We did so many DIY decorations but our favourite projects were the recycled paper flowers that I got from Rock n Roll Bride. I made 57 of them and even used old vintage flower arranging books to make them.  I also enjoyed making the felt flower button holes/brooches for the wedding party; I made Morgan a sunflower to match my bouquet. Plus the badges we gave as favours, Morgan and I spent hours making around 250 badges from vintage photography, anatomy, flower arranging books which Morgan uses for his art. He purchased a badge machine couple of months before for our etsy shop DyfalDonc and it just made sense to use it for the favours."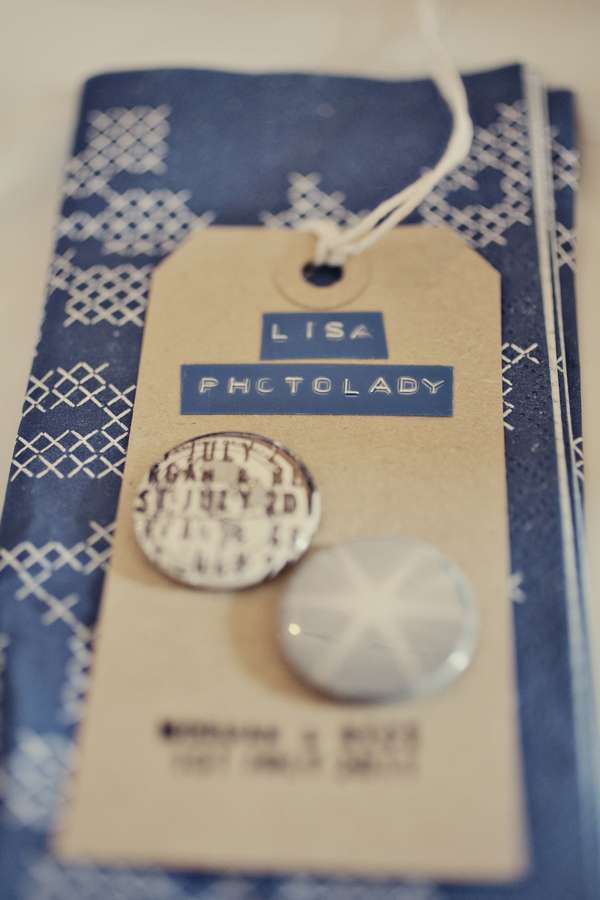 "I knew I was never going to wear a traditional wedding dress, I never wear white or cream and I love colour, so I choose cobalt/royal blue. I spent hours searching on the internet for a dress and end up buying my shoes first from Irregular Choice, I was in love. With the 50's style in my shoes I knew I had to find a dress to match and went to Vivien of Holloway. After trying on a couple of dresses, even one in ivory for my Mam but not liking any, my friend Nia found it hanging on the rack hidden between other dresses the only halter neck circle dress in blue, in my size. Happy days.  She even bought it for me as my wedding present. I added French blue and royal blue petticoats underneath, made a forget-me-not felt brooch, bought a chiffon ivory bolero from Sew Cool Creations on ebay and vintage porcelain forget-me-not flower earrings at a bargain price of £2. To finish the look my friend Roxi who is also a burlesque dancer did my hair and make-up and created my wonderful headpiece."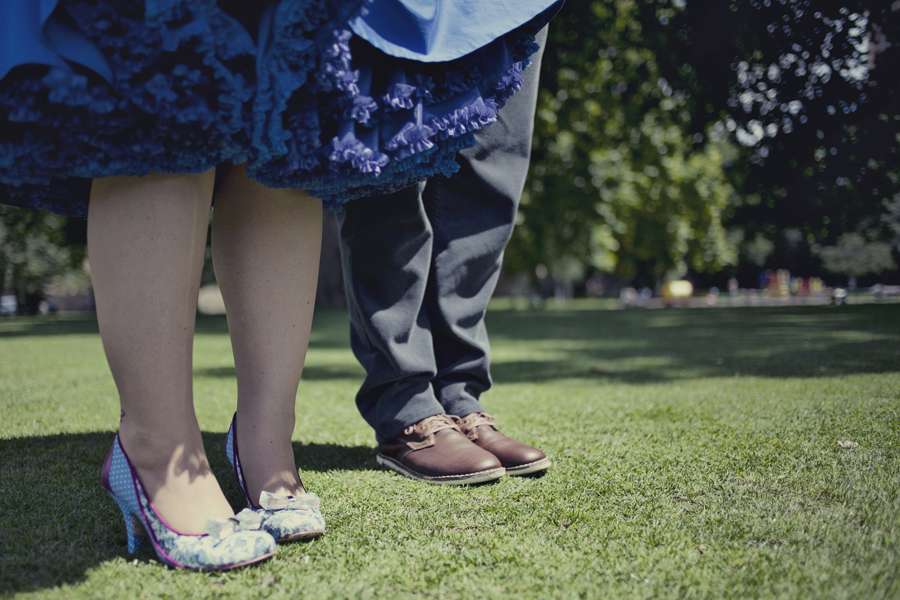 "We didn't have a strict theme but we would say our wedding was 50's, Sunflowers, Italian dinning, Badges, Vintage, Blue, Scrabble, Beer Mats, Cakes, Reggae, Welsh maps, Yorkshire puds, Curly Wurly's, Moustaches, Retro, Bunting, Yellow, Ska and so much more."
"The advice we would give to other bride and grooms-to-be that are planning a quick wedding on a strict budget is to make lots and lots of lists!! DIY is the way to go and get yourselves a good photographer. We're so grateful to Kat that we found Lisa Jane Photography on Rock n Roll Bride; she's a lovely person and a fantastic photographer. Thumbs up all round."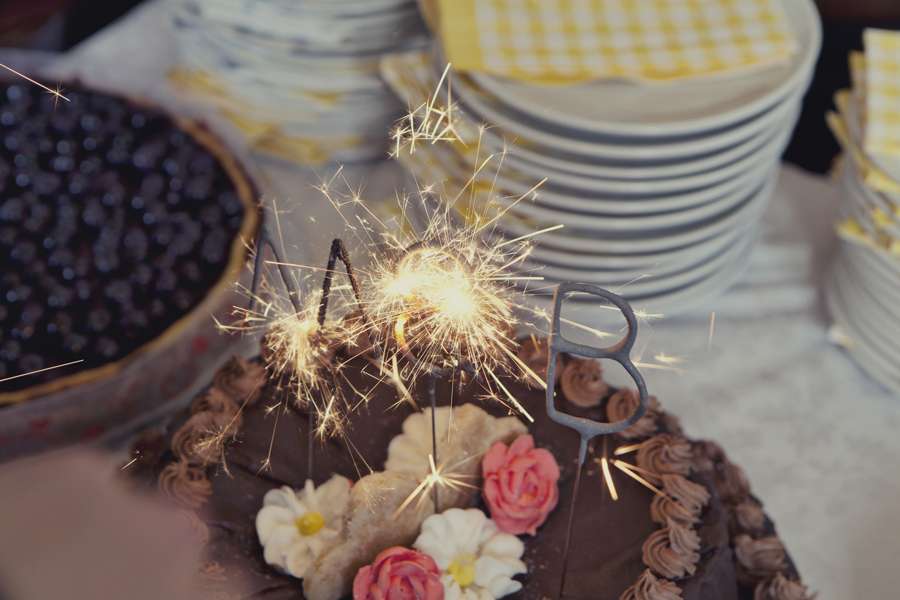 "We had a brilliant time planning and organising and creating for the wedding, from the cake and sweet table, to searching for the vintage and retro fabrics for our bunting, to spending hours making our playlist for the evening party to designing our invitations. But at the end of the day it's our friends and family that make it extra special so we just want to say thank you to them for sharing it with us."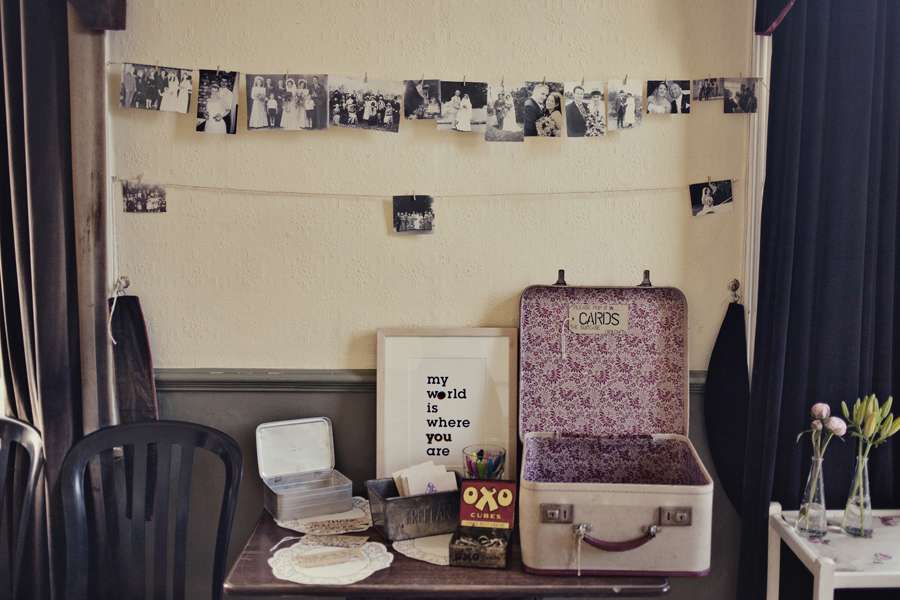 Wow just love! Thank you so much to the gorgeous Rebecca & Morgan and of course Lisa Jane for sharing this oh-so-fabulous wedding with us today.