It's not that often that we're able to give some love to our Canadian readers (or those of you having a destination wedding in Canada!) but today is that day. And I'm pretty darn thrilled to introduce you to Toronto wedding photographer, ByCalin, because not only is he passionate about wedding photography, he's vehement about pricing his services ethically and passing any savings he makes in his business onto her clients!
All his prices and options are listed clearly on his website so there will be no tiresome back and forth trying to figure out how much your requirements for your wedding photography is going to cost.
Other important things to know about ByCalin's ethical pricing policy are:
That there are no hidden fees. If your wedding is taking place in the greater Toronto area, the the prices quoted are the price you'll pay. Period. He's not going to swoop in and tell you you need to pay extra for travel, editing, or tax at the last minute. If you are having a destination wedding, or you'd like to fly him out to your location to shoot you, he'll discuss all the associated costs upfront, before you have to make any decisions.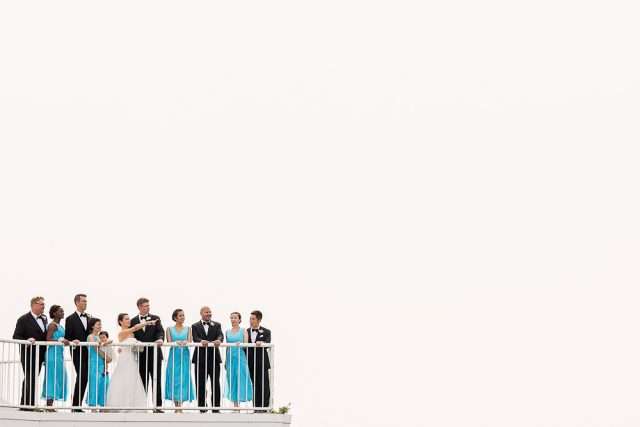 His pricing has been put together through extensive market research. ByCalin's packages cost from $2999 (CA) or you can hire him for $460 (CA) an hour if you're having a short day, or you want less coverage. It's important to Calin that his photography is ethically priced, and he's worked really hard to keep his costs low (such as working from home to save studio costs, automating any non-creative part of his processes and focusing on quality, not quantity) so that he can pass those savings onto her clients.
There's an automatic discount already included in all packages. He says, "One of the most common questions we are asked if we can provide a discount. The simple answer is no. As we are obsessed with cutting costs, our collections already include a discount and you will receive it even if you don't ask for it! We do not aim to be the cheapest studio in the greater Toronto area but rather provide the best value to our clients."
However he does have a referral program meaning you could get some money back! "We acknowledge the fact that every couple has a budget", he explains, "and so we offer a referral program that allows you to receive a discounted rate should you refer us to a friend or family member for their wedding! If you refer someone else, and they book, we'll reimburse 10% from the fee you've paid us. in the past we've had some clients pass us on to four friends meaning they got a massive 40% of the fee they paid back!"