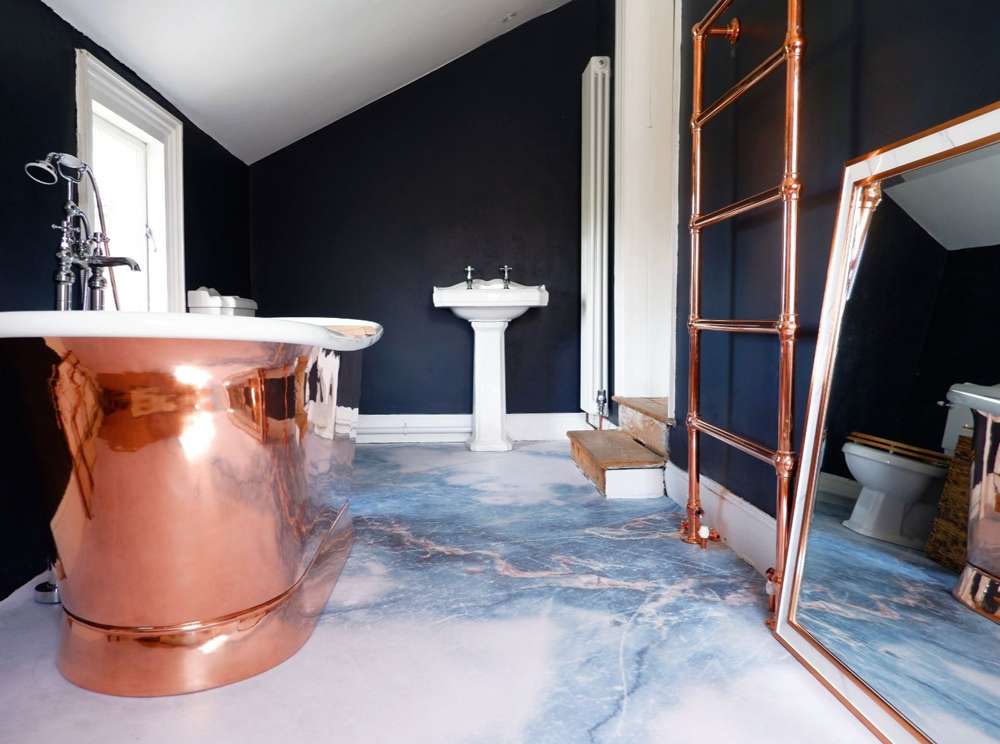 Life is what happens when you're busy making other plans. I don't think I truly understood the poignancy of this quote until we started our home renovations. EVERYTHING takes longer than you expect. EVERYTHING costs more, EVERYTHING is more complicated than you think it'll be and every time you feel like you're making significant progress life throws a curve ball or another challenge at you and oh look, the bathroom is still not finished!
Here you can see what the room looked like in October, before we started the work. Now, it's been a hot minute since I've been able to share any updates because, quite frankly, there's been nothing to show. Progress has been slower than a sloth at a spa day, but finally, FINALLY we're very nearly there. Nearly there enough to show you some photos of how it's looking anyway!
At first, I really wanted to hold out until it was actually finished/ perfect/ Insta-worthy but HONESTLY, I actually feel like it'll be much more interesting for you guys to hear about the realities of doing a project like this completely DIY and when you have a business to run at the same time!
IT IS A LOT.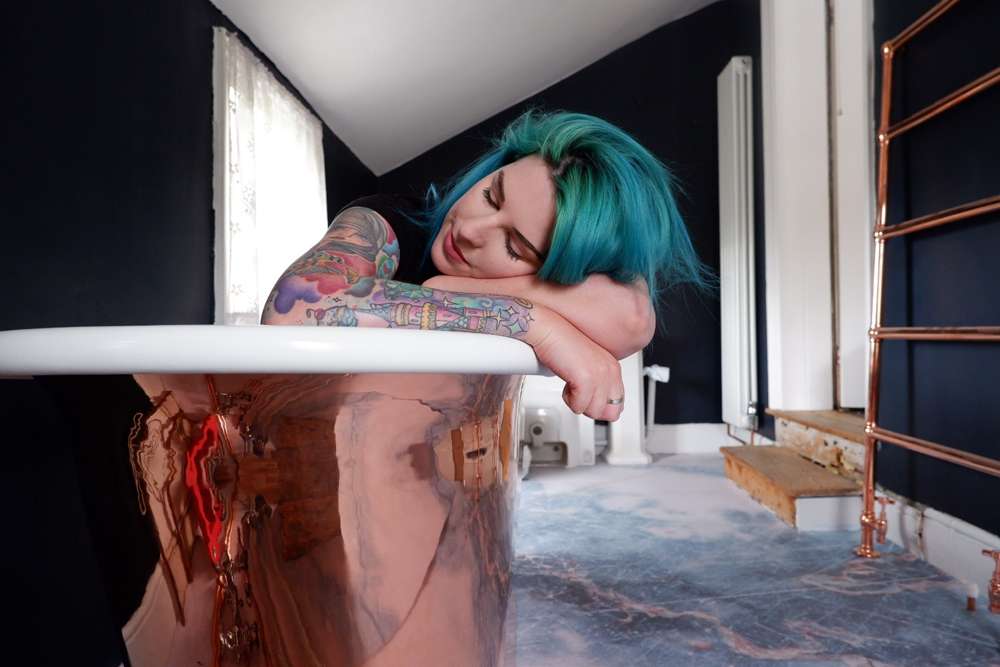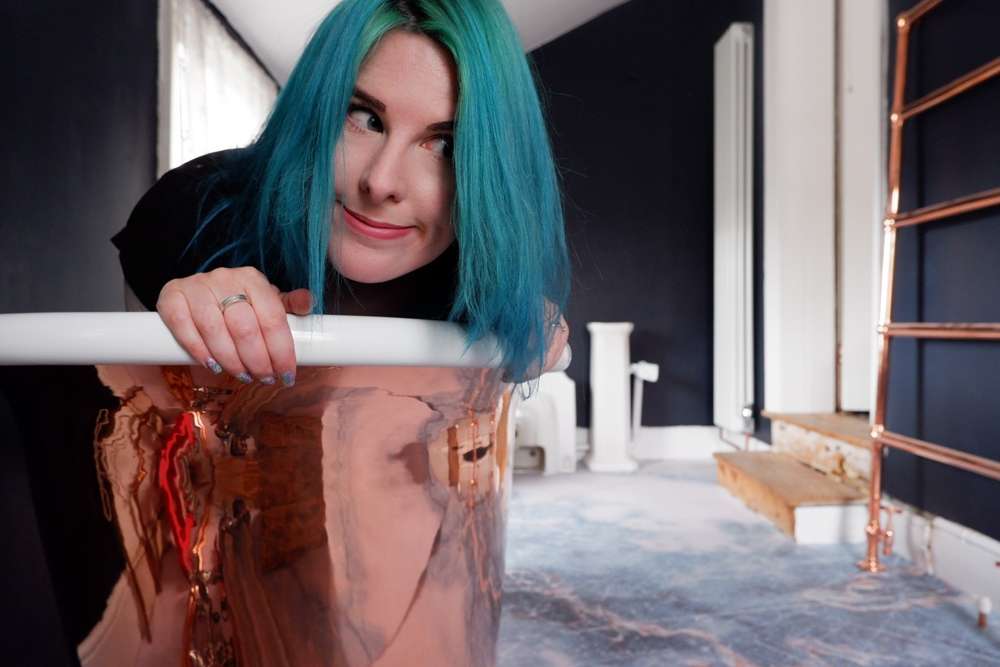 For those of you who don't know, we're attempting to renovate our house with as little outside help as possible. Unless we physically (or legally!) HAVE to hire tradesmen, we (read: Gareth) want to do it entirely by ourselves. This isn't just because of the money we'll save but for the satisfaction of doing it! Gareth in particular is super handy with DIY stuff, and a brilliant YouTube learner (seriously, he's taught himself to plaster, plumb, replace joists and fit a kitchen just with Google and YouTube as his guides). I'm now a most excellent painter and decorator, although I'm yet to master wallpapering. Maybe next year!
Obviously, this has its downsides. Things take a long time and sometimes things have to get put on hold while life happens… but, for us anyway, we know it's going to be totally worth it.